Beef Tips with Mushroom Gravy are made with ultra-tender, juicy chuck roast in rich mushroom sauce with red wine, and Worcestershire sauce.
Classic Dishes like Beef Bourguignon, with tender pieces of beef in a savory mushroom gravy, are the perfect hearty Dinner idea for a winter night. Don't forget some Creamy Mashed Potatoes to soak up all the delicious sauce for the ultimate cold weather comfort food!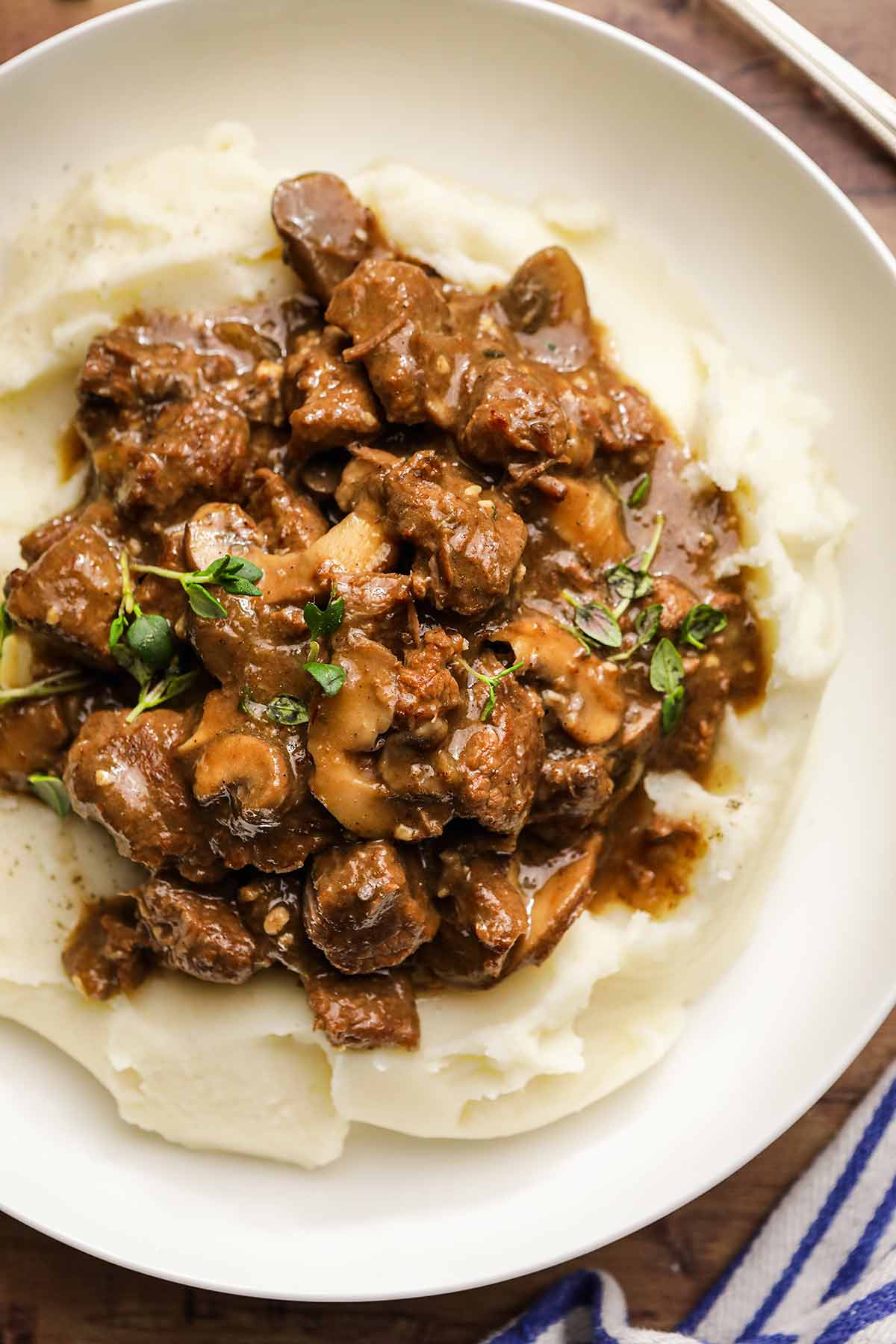 This Beef Tip and Mushroom Gravy dish is one of the best classic comfort food recipes ever. Hearty meals like this one are made for cozy weekends and staying in. Steak tips cooked low and slow in a creamy savory mushroom sauce, will make your kitchen, your home, and your bellies warm on chilly evenings. It's one of those dishes where whether you make it in the slow cooker or on the stove top, you get the perfect juicy meat and rich gravy every time.
Though this recipe has a slightly longer cooking time, the hands-on work is super simple. After you take a few minutes to prep everything, it goes into the pot to cook low and slow until the tough beef tips become fall-apart tender. This recipe includes stove top and slow cooker directions, so you can use whichever one works best with your schedule. Either start making it right when you get home from work or prep it in the morning and put it in the slow cooker so it's ready when you get home.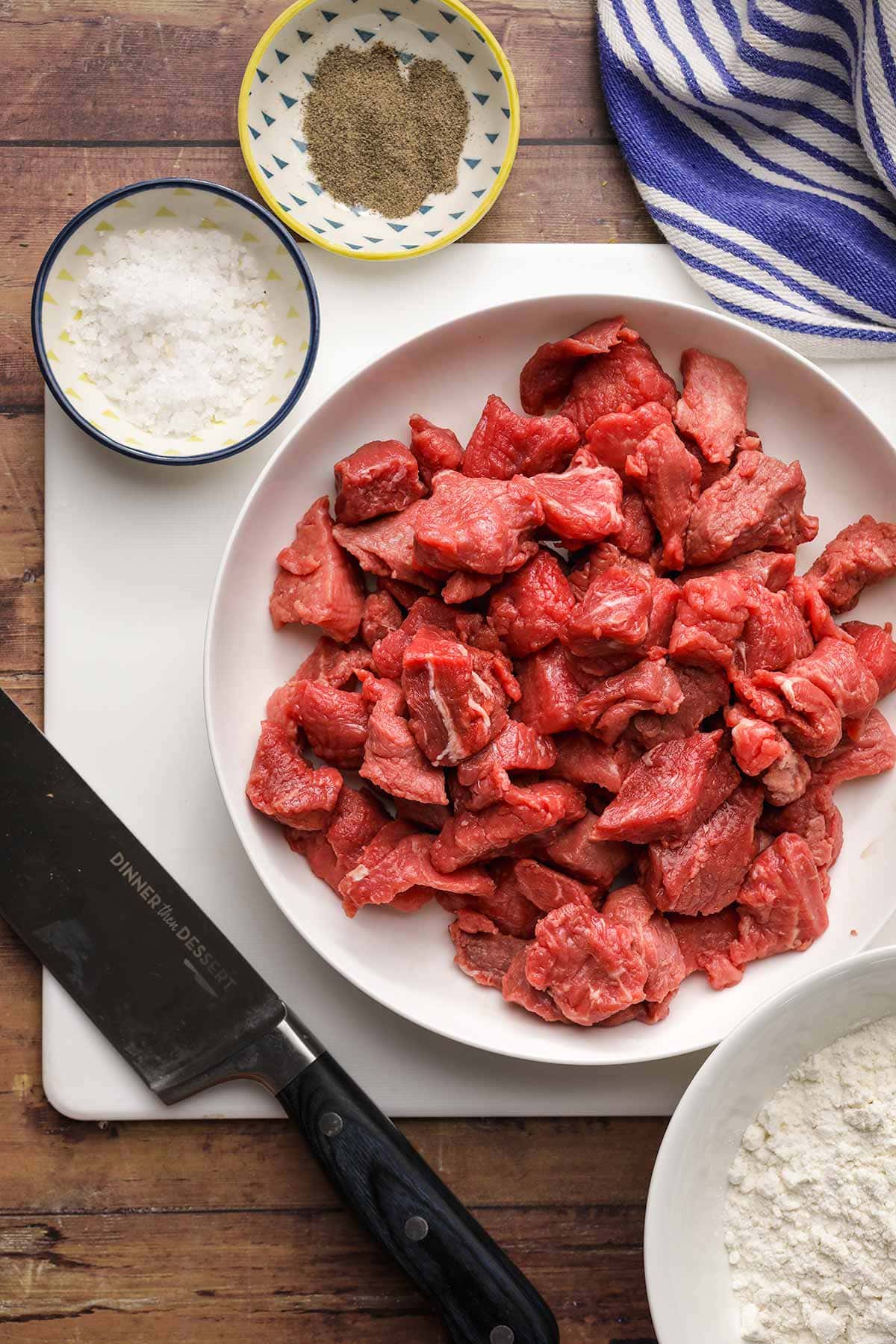 While these tender Beef Tips in Mushroom sauce are cooking, you will have plenty of time to prepare all your stick-to-your bones comfort food sides like creamy Garlic Mashed Potatoes or White Rice. You even have time to make some homemade Dinner Rolls, aka sponges to soak up every last drop of that savory, beautiful sauce. Round out your meal with some light veggies like Roasted Green Beans or Sauteed Carrots to balance out all the delicious, hearty, creamy beefy goodness.
What is the difference between beef tips and stew meat?
Beef tips and stew meat both come from the tougher cuts of beef and are commonly used in slow-cooked dishes. However, beef tips are typically cut from sirloin, chuck roast, or tenderloin and are more tender and leaner than stew meat, which can come from various cuts and may include a combination of lean and fatty pieces. Stew meat is often cut into smaller, uniform pieces for consistent cooking, while beef tips may be larger and more irregularly shaped.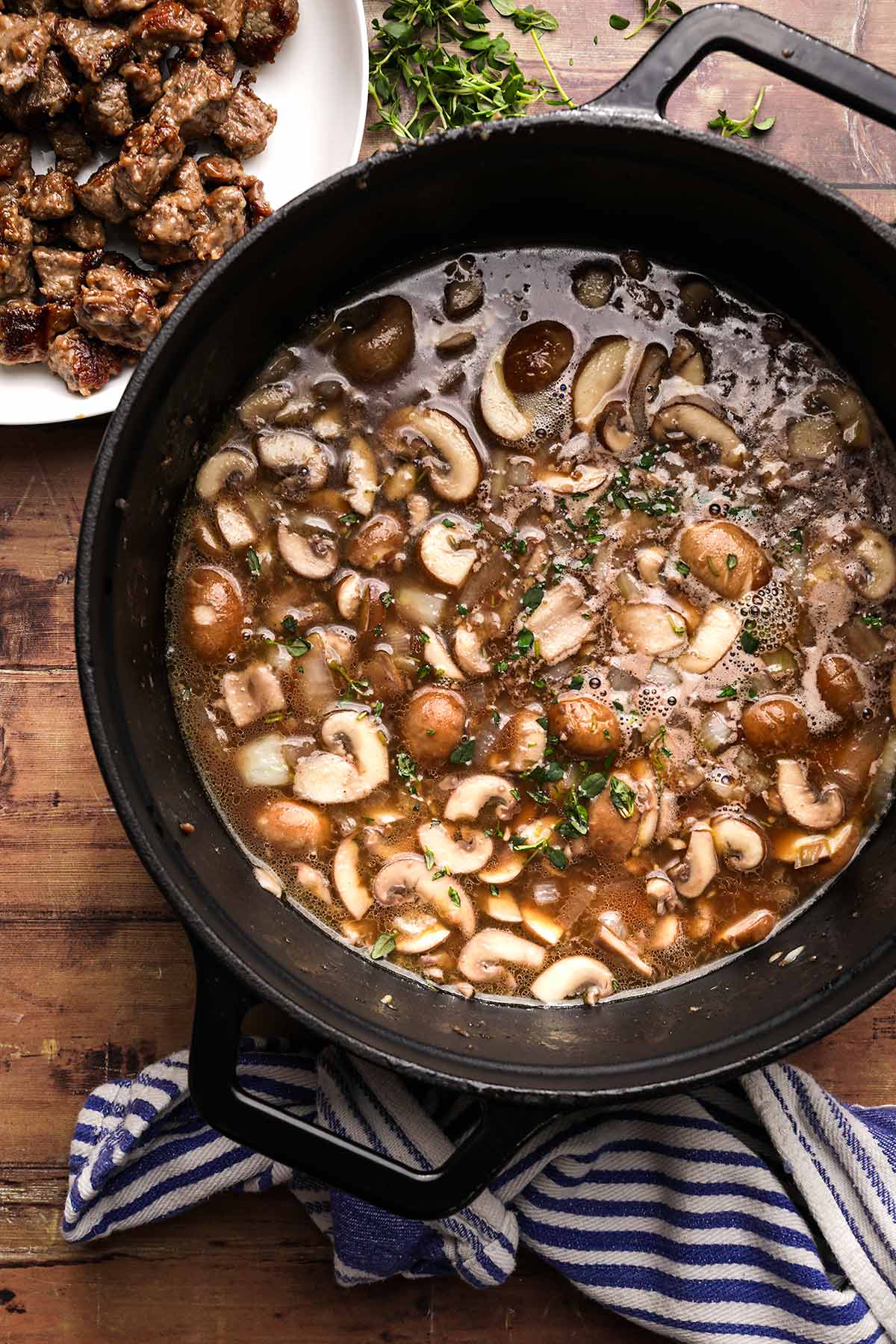 How to Make
Brown beef: Once you have the chuck roast cubed, season the meat with salt and pepper. Then roll each piece in flour and tap off any excess on the side of the bowl. Add vegetable oil to a large pan over medium heat, and sear the beef for 4-5 minutes on each side.
Mushroom mixture: Once the beef is browned, remove the meat, and add the mushrooms and onions to the pot. Cook for 5-6 minutes until the onions begin to caramelize. Then add the garlic and cook for another 30 seconds, until it's fragrant. Pour in the red wine, beef broth, Worcestershire sauce, and thyme. Then stir until the mixture is well combined.
Stovetop directions: Put the tender meat back into the pot, and cover it with a lid. Leave it on the stovetop at a medium-low simmer for a 3-hour cooking time.
Delicious, Comforting Side Dishes
FAQs for
Beef Tips

in Gravy

What kind of meat is used for beef tips?

Beef tips can be made from different cuts of beef, but they are typically cut from sirloin or tenderloin because they don't require as long to cook to get really tender. This recipe uses chuck roast because it does have a longer cooking time.

How do you thicken gravy for beef tips?

If you want to thicken your beef tips gravy, you can use a slurry made from equal parts of cornstarch and cold water or mix flour with softened butter, and then whisk it into the gravy over low heat until it reaches the desired thickness.

How do you make beef tips tender?

Tough cuts of beef like beef tips from chuck roast require slow cooking in a broth or braising liquid to avoid drying out and have time to breakdown the proteins in the meat. By cooking these cuts low and slow, they have the opportunity to absorb juices and will naturally tenderize the longer they cook. Although it may take longer to prepare, tender and flavorful beef tips are worth the extra cooking time. 

Create a free account to

Save Recipes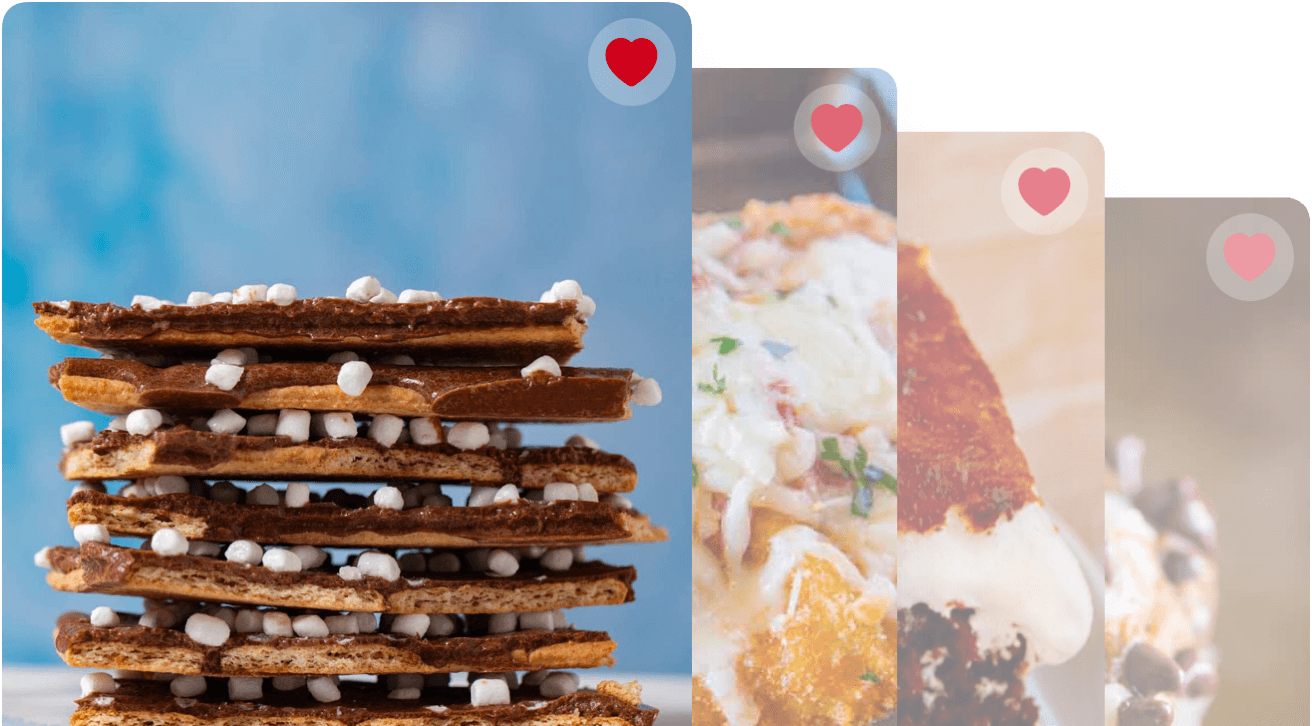 Key Ingredients
Chuck roast: Tender beef tips are small cuts of meat that come in larger sections, like the chuck roast. You can use them to make hearty meals with rich beefy flavor.
Mushrooms: For this recipe, use crimini or baby portobello mushrooms. Their rich, earthy flavor goes perfectly with the bolder onion and garlic. Then you just add in the liquid gravy ingredients.
Liquid ingredients: To make gravy with a smoky and tangy flavor beef broth, red wine, and Worcestershire sauce come together perfectly. The long cooking time allows them to cook down into the perfect thick and rich gravy. Use any table red wine that you would enjoy drinking, like a Pinot Noir.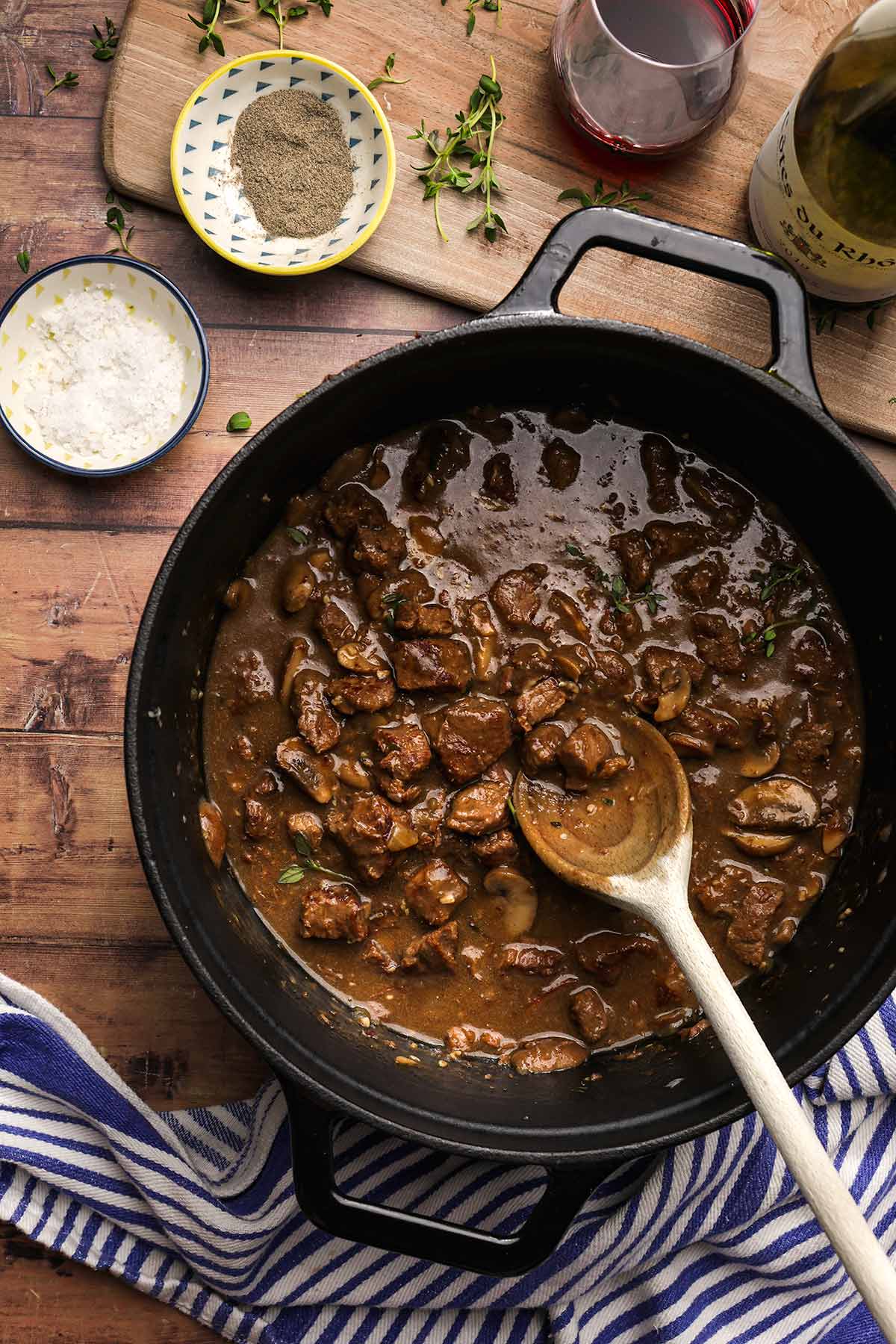 Variations
Seasonings: There are plenty of different seasonings you can add to experiment with the flavor of Beef Tips and Gravy. Try whisking in some garlic powder, white pepper, mustard powder, or paprika with the mushroom gravy.
Mushrooms: If you don't have cremini mushrooms there are a few other options that you can try. Slice up white mushrooms or shiitake mushrooms. Then cook them in the gravy in place of the cremini mushrooms. You can also use a variety of mushrooms, and add white mushrooms and button mushrooms into the gravy along with the cremini mushrooms.
Vegetables: Try cooking up some extra vegetables to go with your meal. Broccoli, cauliflower, or green beans would all taste amazing. Start by cooking the veggies in a separate pan on the stovetop. Then you can add them in with the steak tips and mushroom gravy a few minutes before serving.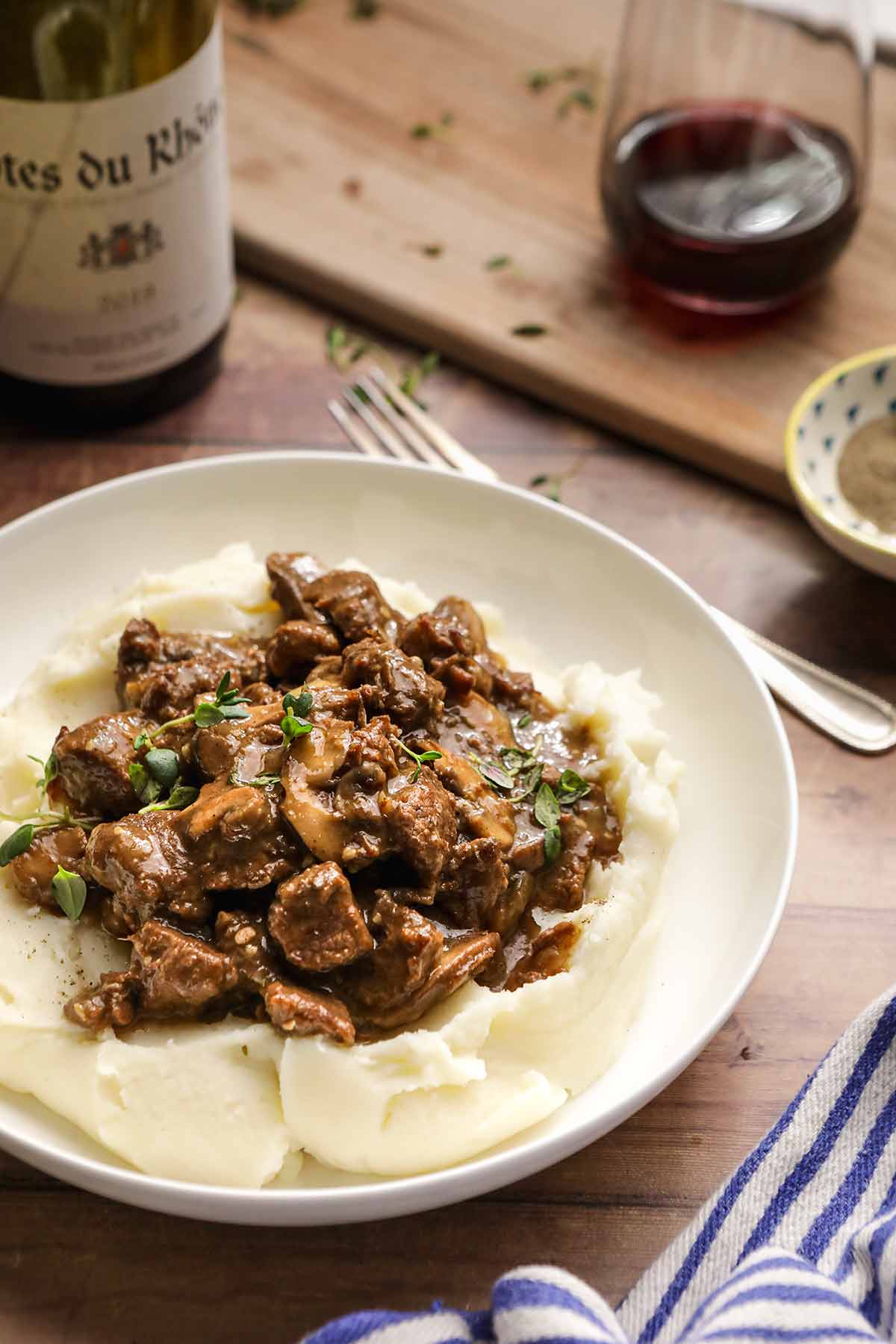 Slow Cooker Beef Tips with Mushroom Gravy
Cut beef into bite size pieces. Season with salt and pepper, then roll in flour.
Sear meat in oil over medium heat on all sides in a hot skillet.
Add the beef chunks to your slow cooker.
In the same pan, saute the onions and mushrooms in butter until they start to caramelize.
Add the garlic and cook until fragrant, then stir in the red wine, broth, Worcestershire sauce and thyme.
Pour the sauce over the beef in the slow cooker.
Cover and cook for 7-8 hours on low heat, until the meat is fork tender.
Instant Pot Beef Tips with Mushroom Gravy
Set the Instant Pot to "Saute" mode and add vegetable oil.
Season the beef with salt and pepper and coat with flour.
Once the oil is hot, add the beef to the Instant Pot and sear on all sides until browned, about 4-5 minutes per side. Remove the beef and set aside.
Add butter, onions, and mushrooms to the Instant Pot and cook for 5-6 minutes until they begin to caramelize. Add garlic and cook for 30 seconds until fragrant.
Pour in the red wine, beef broth, Worcestershire sauce, and thyme and stir until well combined. Use the liquid to deglaze the pot and scrape off any browned bits.
Return the beef to the Instant Pot and close the lid, making sure the vent is set to sealing.
Set the Instant Pot to "Manual" mode and cook on high pressure for 35 minutes.
Once the cooking time is complete, allow for a natural pressure release for 10 minutes, then quick release the remaining pressure.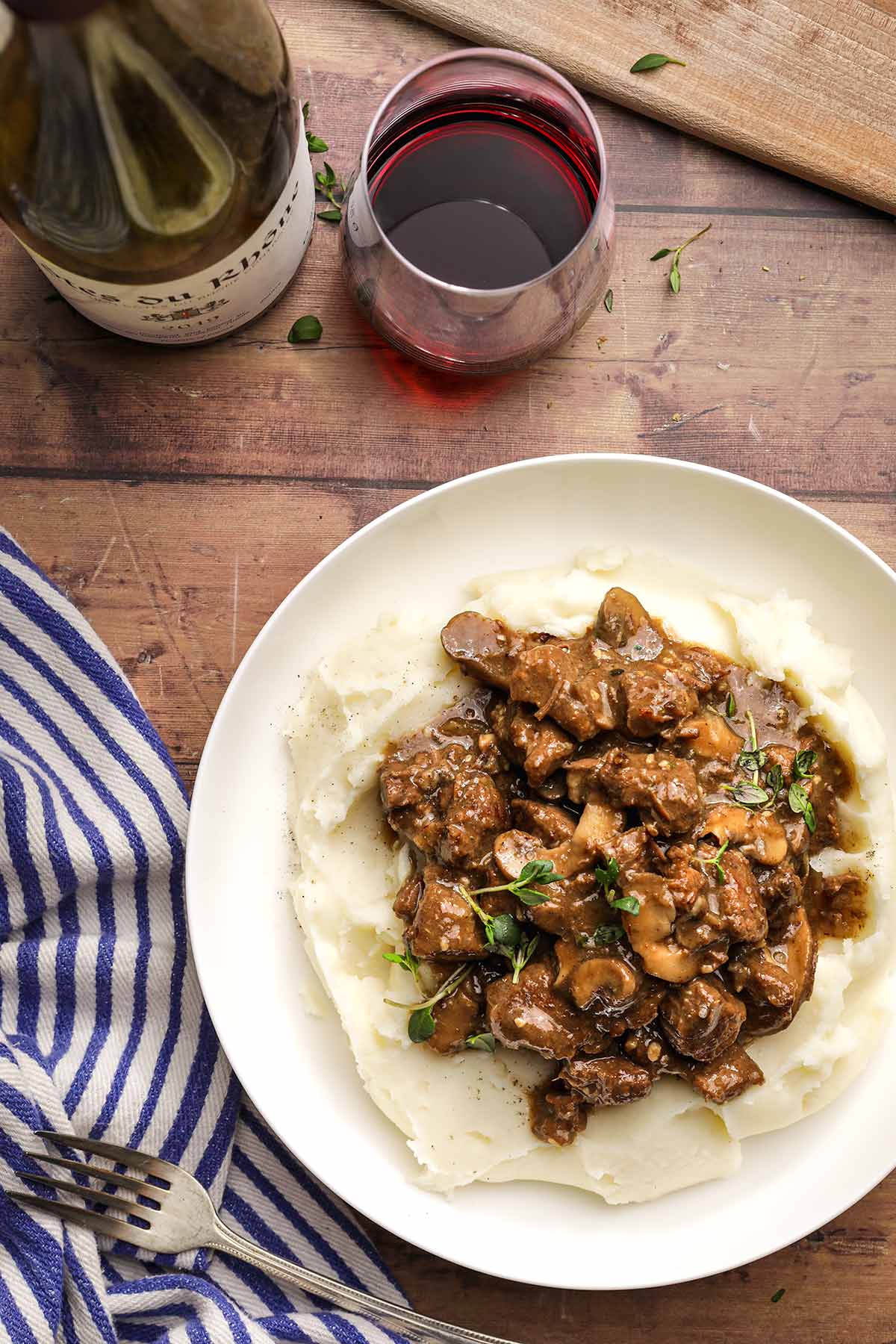 More Classic, Hearty Beef Dishes
How to Store
Serve: Don't leave Beef Tips with Mushroom Gravy at room temperature for more than 2 hours.
Store: If you have leftover beef tips, transfer the beef cubes and gravy to an airtight container. Then you can store them in the fridge for 3-5 days.
Freeze: You could also freeze the steak for up to 6 months. However, the creamy gravy won't do well freezing and defrosting. So, it's better to just save the meat on its own. Then make fresh gravy before serving.


Ingredients
2

pounds

chuck roast

, cut into 2" cubes

1

teaspoon

kosher salt

1/2

teaspoon

coarse ground black pepper

1/4

cup

flour

2

tablespoons

vegetable oil

2

tablespoons

unsalted butter

1

yellow onion

, diced

1/2

pound

sliced crimini mushrooms

3

cloves

garlic

, minced

1/2

cup

red wine

2

cups

beef broth

2

tablespoons

Worcestershire sauce

1

teaspoon

fresh thyme

, chopped
Instructions
Season the beef with salt and pepper.

Roll in flour, tap off excess.

Add vegetable oil to a large pot on medium high heat.

Sear all the sides of the beef, about

4-5 minutes

on each side.

Remove the beef and add in the butter, onions, and mushrooms. Cook for

5-6 minutes

until they are just beginning to caramelize.

Stir in the garlic and cook for

30 seconds

until fragrant.

Add in the red wine, beef broth, Worcestershire sauce, and thyme until well combined.

Put the beef back into the pot and cover.

If cooking on the stove top, cook on a medium-low simmer for

3 hours

.If using slow cooker, cook on low for

8 hours

.

Serve with mashed potatoes, grits or egg noodles.
Nutrition
Calories:
308
kcal
|
Carbohydrates:
7
g
|
Protein:
24
g
|
Fat:
19
g
|
Saturated Fat:
8
g
|
Polyunsaturated Fat:
3
g
|
Monounsaturated Fat:
8
g
|
Trans Fat:
1
g
|
Cholesterol:
86
mg
|
Sodium:
665
mg
|
Potassium:
622
mg
|
Fiber:
1
g
|
Sugar:
2
g
|
Vitamin A:
119
IU
|
Vitamin C:
2
mg
|
Calcium:
42
mg
|
Iron:
3
mg