Hot Chocolate Mix is easy to make with confectioner's sugar, cocoa, powdered milk, and mini marshmallows for a rich, creamy hot drink.
This Hot Cocoa Mix makes the perfect Drink for cold, wintry days when you want something yummy and warm to cuddle up with. Finish with tasty homemade extras like Easy Whipped Cream or Homemade Marshmallows!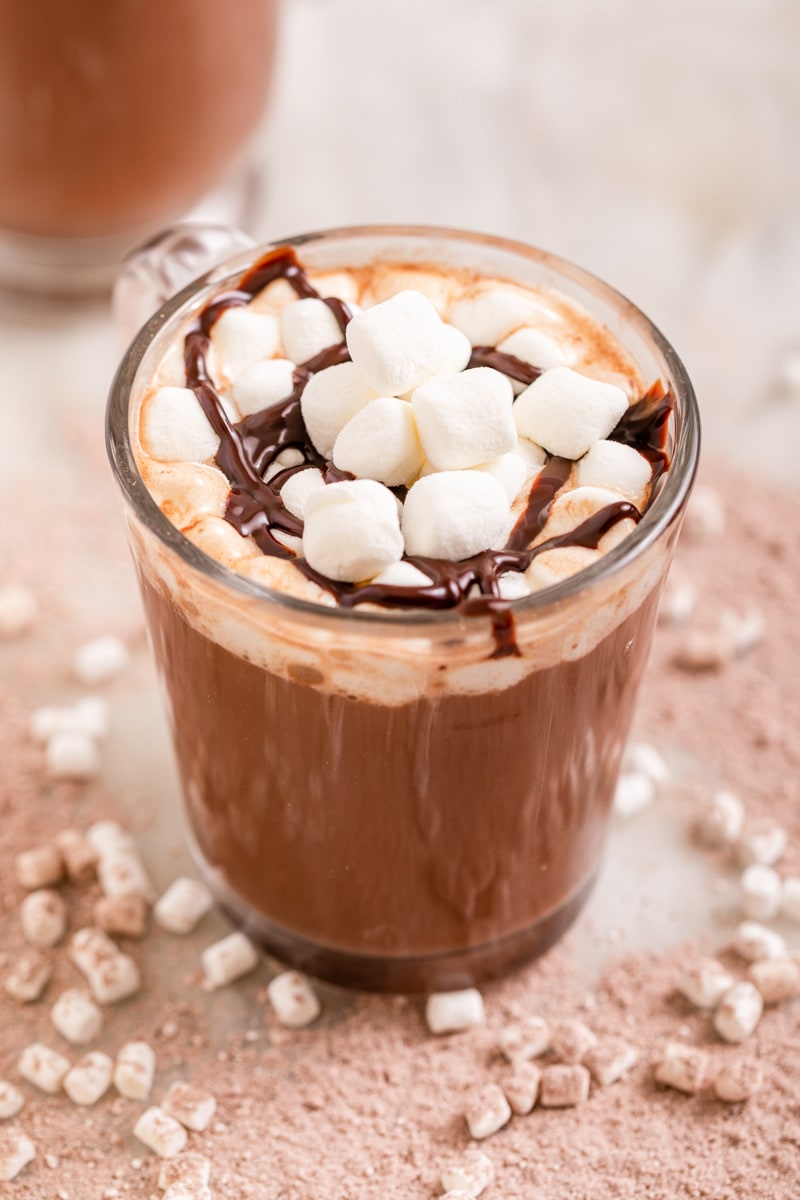 There are plenty of brands of hot chocolate that you can find at the grocery store, but none come close to this Hot Cocoa Mix recipe. Combining the simple ingredients is quicker than running to the store and cheaper too. Simply mix it with hot water to make the most incredible cup of hot chocolate ever!
Once you've tried this recipe, you'll want to add Hot Chocolate Drinks to every occasion. They're great for a cozy drink on a winter night. You can also enjoy them for a holiday treat with your favorite Christmas cookies like cut-out sugar cookies, Butter Cookies, or Gingerbread Cookies.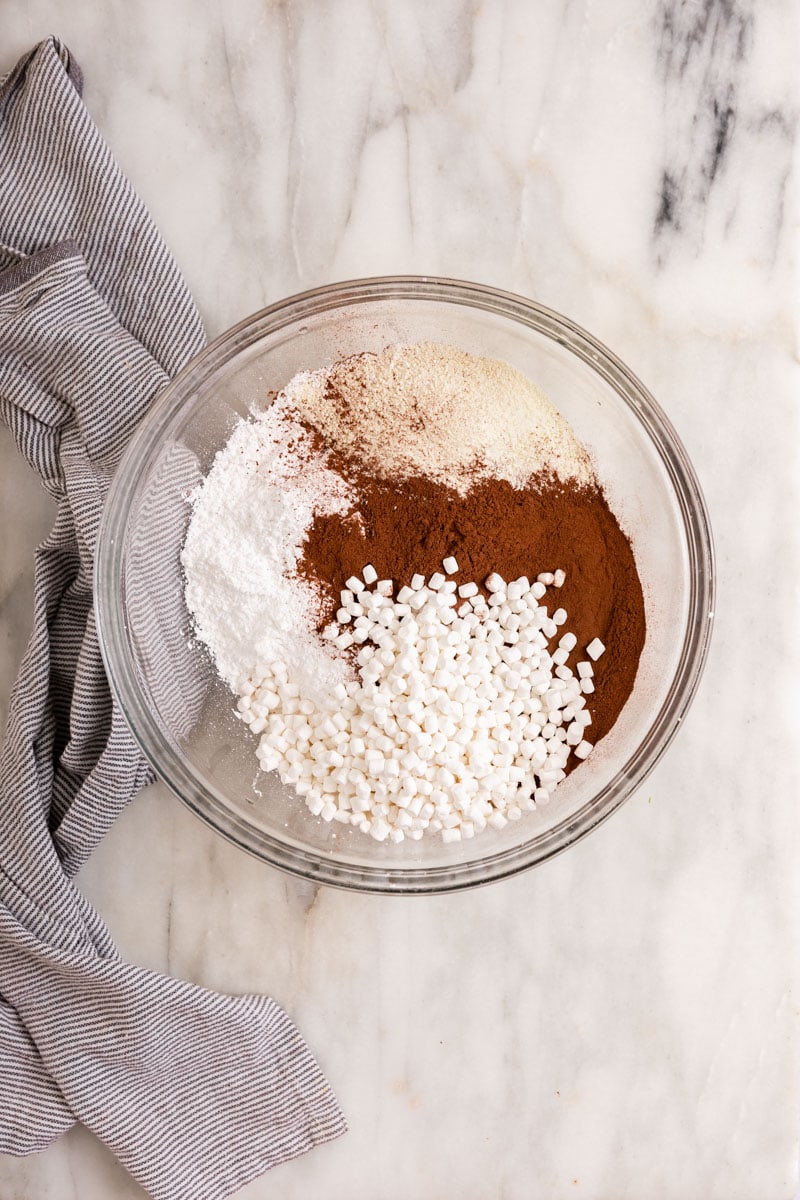 This Hot Chocolate Mix is also easy to pack for a camping trip if you're outdoorsy. All you need to do is heat up water over your fire to enjoy! Or, if you want to serve Hot Chocolate Drinks to party guests, make a big batch of the Hot Chocolate Mix Recipe ahead of time. Mix it with a pot of hot water or to keep the hot chocolate at the perfect temperature throughout the party, you can put it in a slow cooker set to low.
To make this as a holiday gift, pour the Hot Chocolate Mix into a mason jar and give to friends and family. You can layer in mix-ins like mini marshmallows and peppermint pieces, then tie a holiday bow around the top to finish the gift.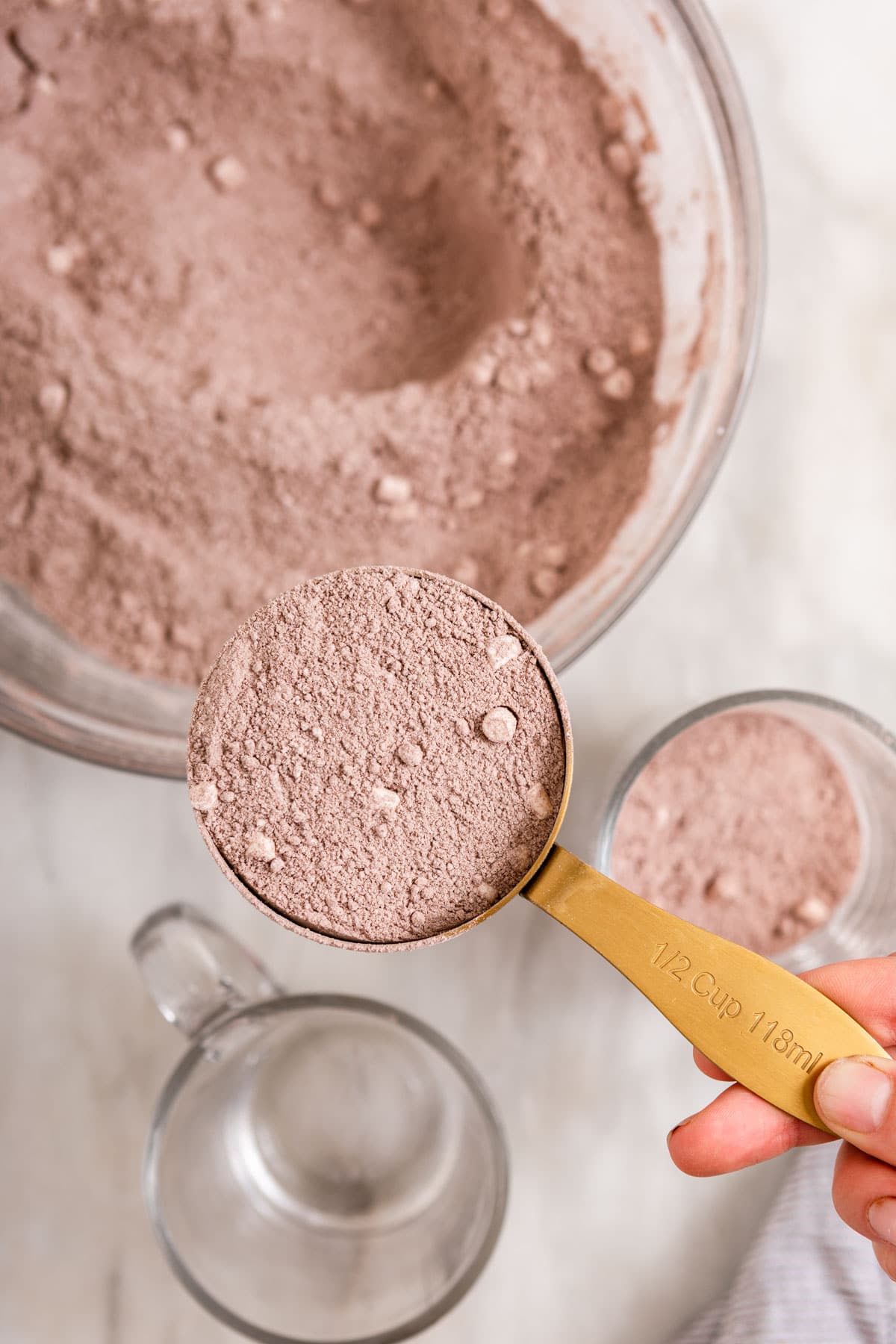 How long will this homemade mix last?
One of the best things about this homemade chocolate mix is that you can make it in advance. Just whisk the dry ingredients, then transfer them to a jar or airtight plastic container. As long as you keep moisture out, the dry Hot Cocoa Mix can stay good for up to 6 months. 
Can I make extra?
Yes, you can make as much of the Hot Chocolate Mix as you like. Because it stores so well, try making a lot of the mix at once and keeping it in your pantry. You can slowly use the mixture whenever you want a homemade chocolate drink. 
Delicious Drinks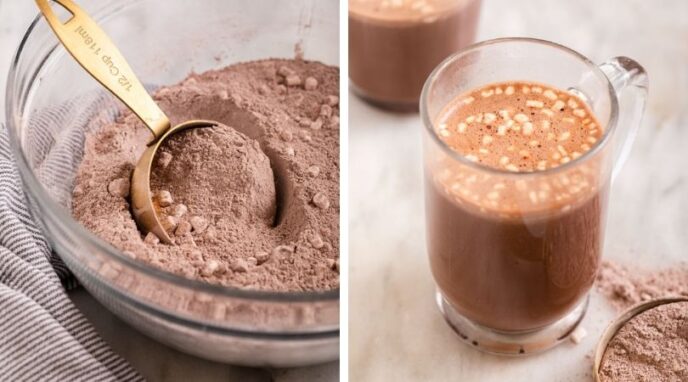 Key Ingredients
Confectioner's sugar: The powdered sugar sweetens the other ingredients and doesn't get weighed down to the bottom as granulated sugar would. 
Unsweetened cocoa powder: While the sugar adds the sweetness, the cocoa powder gives the drink its rich chocolatey flavor. 
Dry milk: Mix powdered milk in with the dry mix. That way, when you add the hot water, it will blend into a creamy, milky consistency. 
How to Make
Combine Mix: Start by sifting confectioners sugar and unsweetened cocoa powder into a large mixing bowl. Make sure that you've sifted out all the lumps. Add the powdered milk and stir the dry ingredients together. 
Add-ins: Add mini marshmallows and other add-ins to the Hot Chocolate Mix as desired.
Store: Put the mix in an airtight container to store at room temperature until you're ready to use it. 
Make hot chocolate: When you're ready to make the Hot Cocoa Mix into a delicious drink, heat up a kettle of water. Combine ½ cup Hot Cocoa Mix with for every 1 cup water in your mug. Stir until smooth and creamy.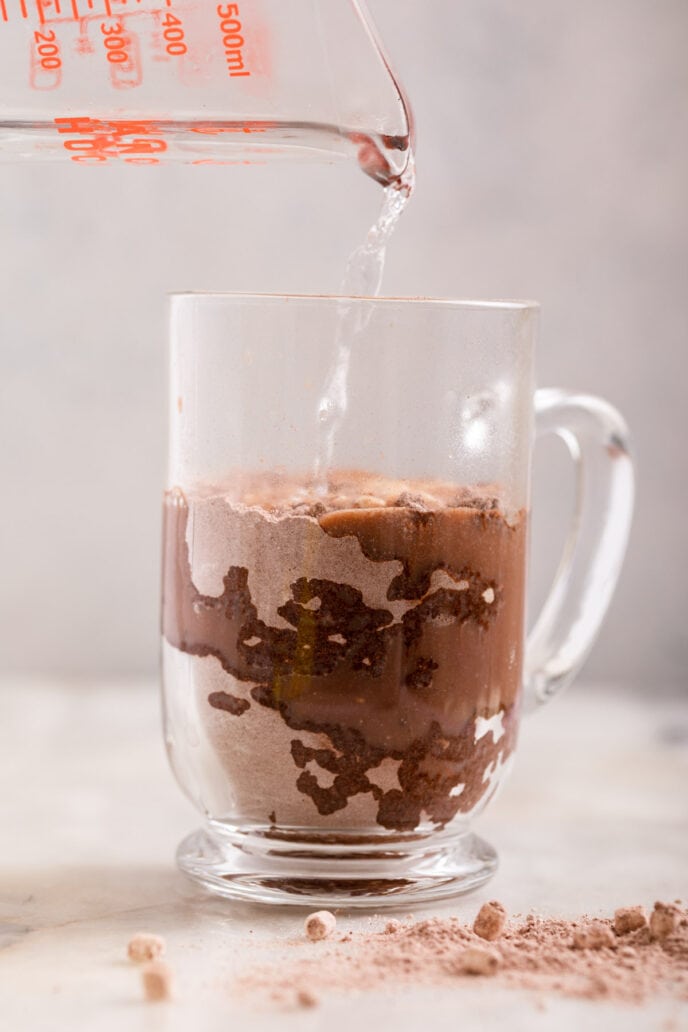 Create a free account to

Save Recipes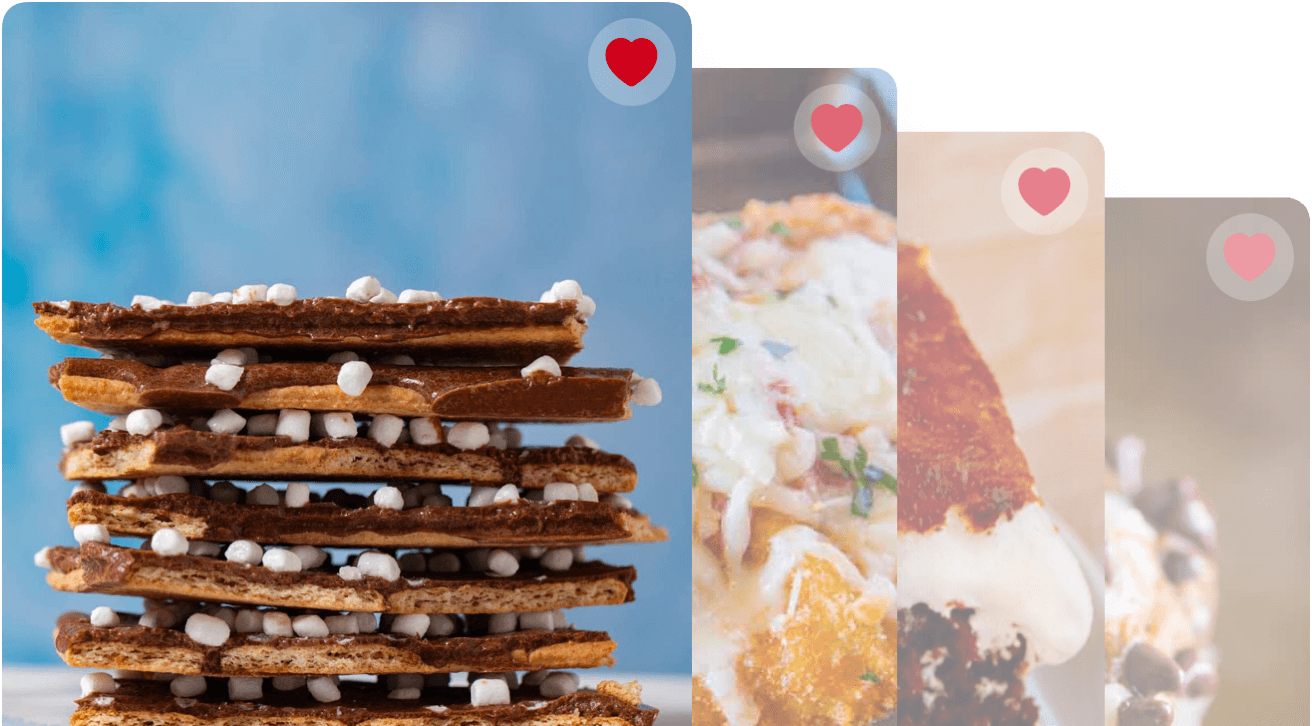 Variations
Peppermint: Crush up a peppermint candy into a fine powder in a food processor. Stir it into the Hot Chocolate Mix. This will add a nice peppermint flavor to the cocoa mix. You can also pulse candy canes in the food processor until they're broken into slightly large crumbs and sprinkle them over the Hot Cocoa Drink.
Chocolate: Instead of using unsweetened cocoa powder you can try dutch cocoa powder. Dutch powder creates a smoother, darker flavor. 
Mocha: Forget coffee creamer; the best thing to ever happen to coffee was hot chocolate! Combine instant coffee with this DIY homemade Hot Chocolate Mix. You'll never want to go back to plain old coffee creamer ever again.
Extra creamy hot chocolate: To make hot chocolate even richer, you can substitute the hot water for milk when you prepare the drinks. Feel free to use anything from skim milk to whole milk depending on your taste. You could also try almond milk or coconut milk. 
Toppings: There are many different toppings that you can add to your finished cup of hot chocolate. Start with a dollop of Whipped Cream then add a boost of chocolate flavor with a drizzle of Chocolate Syrup or a sprinkling of chocolate shavings over the top. Try dusting cinnamon sugar, Salted Caramel Sauce, or adding a little coconut flavor with toasted coconut flakes.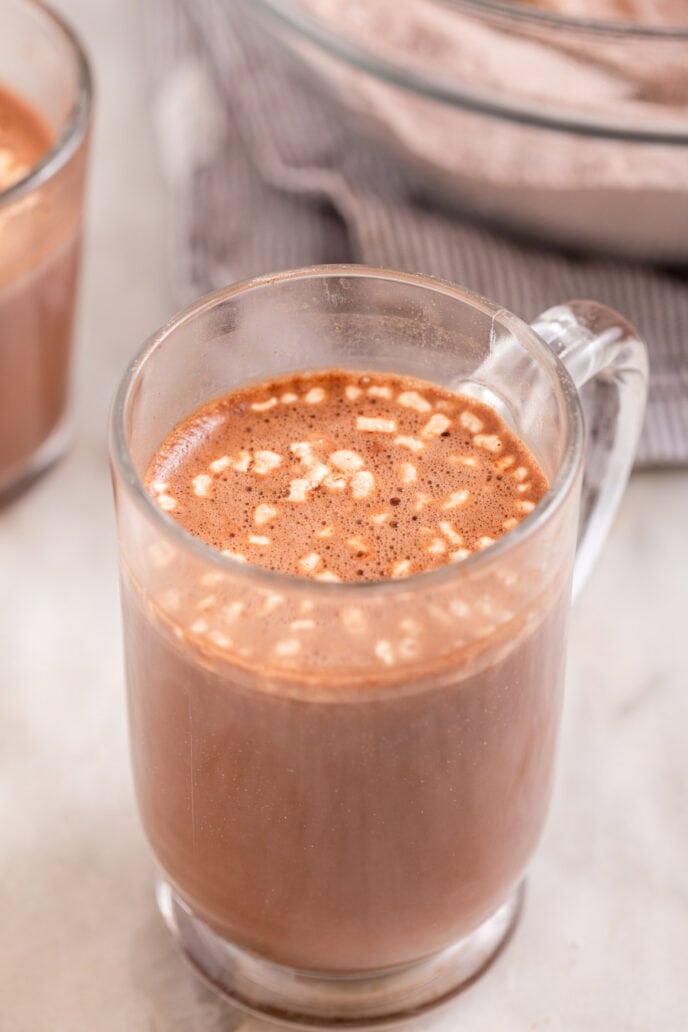 More Hot Chocolate Desserts
How to Store
Store: After combining the dry ingredients, keep the Hot Chocolate Mix in a sealed jar or another airtight container at room temperature for up to 6 months. Be sure to keep it in a dry, cool place without any moisture.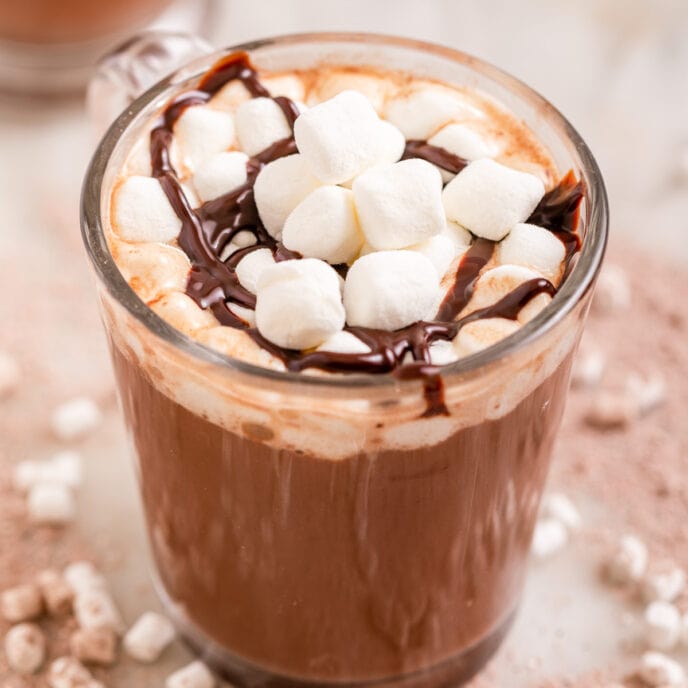 Ingredients
2

cups

powdered milk

2

cups

powdered sugar

1

cup

unsweetened cocoa powder

1

cup

cereal marshmallows
Instructions
In a large bowl, whisk together the powdered milk, powdered sugar, cocoa powder and marshmallows.

Store in an airtight container.
To Make Hot Chocolate:
Add ½ cup hot chocolate mix to 1 cup very hot water.

Stir well and let sit for

2 minutes

before serving.
Nutrition
Calories:
213
kcal
|
Carbohydrates:
36
g
|
Protein:
7
g
|
Fat:
7
g
|
Saturated Fat:
4
g
|
Polyunsaturated Fat:
1
g
|
Monounsaturated Fat:
2
g
|
Cholesterol:
21
mg
|
Sodium:
84
mg
|
Potassium:
394
mg
|
Fiber:
2
g
|
Sugar:
30
g
|
Vitamin A:
199
IU
|
Vitamin C:
2
mg
|
Calcium:
204
mg
|
Iron:
1
mg