Hot Toddy is a cocktail recipe made with honey, bourbon, and cinnamon and is the PERFECT hot drink for warming up on cold days.
While everyone is in the mood for Holiday Recipes, we love enjoying a good Hot Toddy with some Pot Roast for dinner and some Ultimate Apple Crisp or Rustic Apple Galette for the ultimate cold weather meal.

Hot Toddy is like a hot mug of tea, but instead is made with hot water and bourbon, infused with cinnamon and a squeeze of lemon juice. The adults have always made these to help get rid of a bad cold, but this is one of the few warm cocktails can enjoy as soon as the snow starts falling and the sun goes down. It just warms you up from the inside out.
This warm drink is best served on a cold night. But, unlike like other hot cocktails enjoyed during the winter cold, you can enjoy this one at any time of year!
This Hot Toddy recipe is one of those cocktails that is very comforting because it reminds you of the holidays. Around the country you'll see that everyone has their own favorite version of this recipe, depending on where they live. But here is a classic Hot Toddy and a few suggestions to change the flavor of the recipe. It's not overly sweet and has a really nice spice that reminds you of the season, just like our Eggnog recipe.
How to Make a Hot Toddy
Making a Hot Toddy is so easy! It's just like making a regular tea, except you're adding all the ingredients yourself! It's super fun and packs tons of flavor. Check it out!
Step One: Boil enough water to fill a cup or two.
Step Two: Add all the ingredients to the cup and cover with fresh boiling water.
Step Three: Let it steep a couple of minutes. Then sip, savor, and enjoy!
Frequently Asked Questions
Where did the Hot Toddy originate from? 
Hot Toddy is a drink recipe whose name originally comes from India. The locals, using a mix of local liquor called toddy which is sill made this day from the sap of palm trees, were known to drink this particular liquor. Later, the British adopted the term and adapted the drink to their taste to include the addition of hot water sweetened with sugar and spices. Today, a classic Hot Toddy uses a few basic ingredients, and gets really popular right around flu season as the cocktail is also often used as a remedy.

A lot of people believe a toddy will reduce common cold symptoms, but it's more likely that it just soothes them like a cup of tea or chicken soup. Some believe that the whiskey has a numbing effect, too. There are a lot of different toddy versions nowadays, ranging from ingredients like ginger-ale to whiskey.
What kind of liquor should you use in a Hot Toddy?
Bourbon or whiskey are both great choices for a toddy recipe, and work equally as well. Some recipes also use rum or vodka, but whiskey is recommended if you have it because the flavors are very different. A lot of recipes call for Irish whiskey specifically.
What is the best way to sweeten a Hot Toddy?
Traditionally a Hot Toddy uses honey, but you can add other sweeteners too depending on your personal taste. Try a teaspoon of maple syrup, agave nectar, simple syrup, brown sugar, or demerara (raw sugar). Each one will add a little bit of a different flavor to the recipe.
What's the difference between bourbon and whiskey?
Whiskey is a general term used for liquors made from distilled grains that have been aged in any type of wooden casks. Bourbon is a type of whisky. In order for it to be called bourbon, it must have been produced in the USA with a majority of the grains being corn (51% or more), and aged specifically in charred white American-oak barrels. Bourbon is an all-American whiskey drink and is known for being more smooth than other whiskeys. Cheers!
Will a Hot Toddy get you drunk?
It is possible to get drunk from drinking too much Hot Toddy. While the flavors in the toddy will mask the bourbon, you can still get a buzz from drinking it. Never ever drink alcohol then drive, even if you only had a little cup. It is recommended to only have one (or two cups max) before going to bed. 

Create a free account to

Save Recipes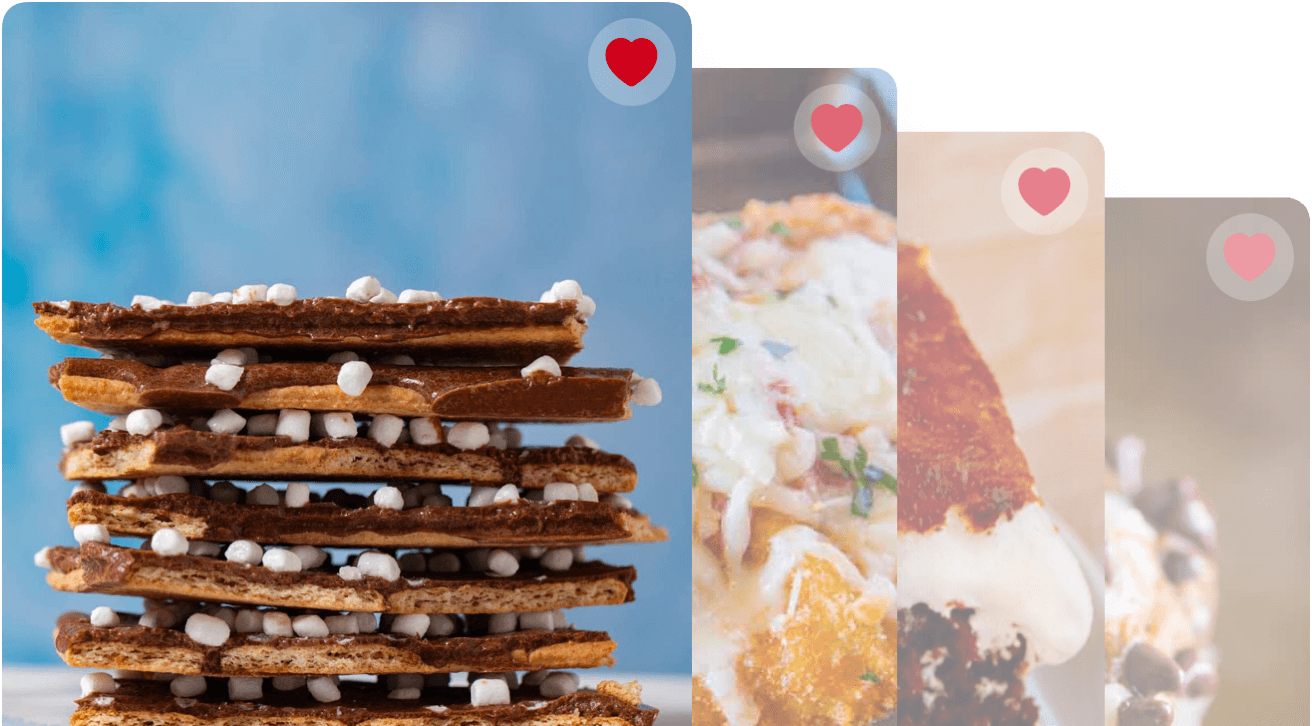 Key Ingredients in a Hot Toddy
Bourbon: We are keeping it simple and using a good and smooth bourbon kept on the shelf for special occasions.
Lemon: A fresh juicy lemon wedge can be steeped directly in the cup. Add a squeeze of fresh lemon juice for extra tang.
Honey: We are using real raw honey. If you want extra honey, you can add up to a tablespoon honey without it being too sweet. Bonus points if you're able to use raw honey from your local farmer's market!
Cinnamon: The long cinnamon stick helps to stir the ingredients and adds incredibly warming and yummy cinnamon flavor to the toddy.
Variations on Hot Toddy
A Hot Toddy are the perfect cocktail for those cold winter nights. While there are as many variations you can make as there are types of bourbon, have fun and make it your own! Here's a couple of ideas to get you started:
Substitutions: If you don't have cinnamon sticks, substitute a pinch of cinnamon, cloves, nutmeg, or star anise. If you don't have ground spices, use whole spices and strain them out before drinking.
Extra Lemon: Add a teaspoon of fresh lemon juice to this recipe to add a really nice tart flavor to the cup.
Presentation: If you're serving a hot toddy, make the cup look more decorative by adding a squeeze of lemon juice and then leave a round lemon slice in the cup. You can make a fun lemon twist by cutting a thin strip of lemon peel.
Tea: You can substitute hot tea instead of boiling hot water. Ginger tea or Earl Grey are great for this! You can also use an herbal tea, like chamomile, in you toddy.
Liquor Free: If you don't want the boozy version, make your hot toddy non-alcoholic by leaving out the bourbon and using black tea instead, then follow the rest of the recipe as-is.
Remedy: To ward off any signs of a head cold, add some fresh ginger slices and a teaspoon of apple cider vinegar to the Hot Toddy.
How to Store Hot Toddy
Serve: Serve your Hot Toddy right away.
Store: You can store unused toddy in the fridge in an airtight container for a week. Heat it up on the stove.
Freeze: Hot Toddy is a drink best made fresh and shouldn't be frozen.


Ingredients
1

pot

water

, boiling

1

teaspoon

honey

1 1/2

ounces

bourbon

1

large

cinnamon stick

1

lemon

, cut into wedges
Instructions
Add the honey, bourbon, cinnamon stick and 1 lemon wedge to a cup, fill with water just off boiling, let sit for

two minutes

.

Stir with the cinnamon stick until the honey is dissolved. Add an extra squeeze of lemon if desired.
Notes
Note: click on times in the instructions to start a kitchen timer while cooking.
Nutrition
Calories:
128
kcal
|
Carbohydrates:
8
g
|
Sodium:
1
mg
|
Fiber:
1
g
|
Sugar:
5
g
|
Calcium:
35
mg
|
Iron:
0.3
mg