This Tastykake Tandy Cake Copycat is the best recipe for an iconic Philly treat! Easy white sponge cake with creamy peanut butter covered in hard chocolate.
Whether you call them Kandy Kakes, Tandy Cakes, or Tandy Kakes, this Copycat Recipe about to be your new favorite Vanilla Cake!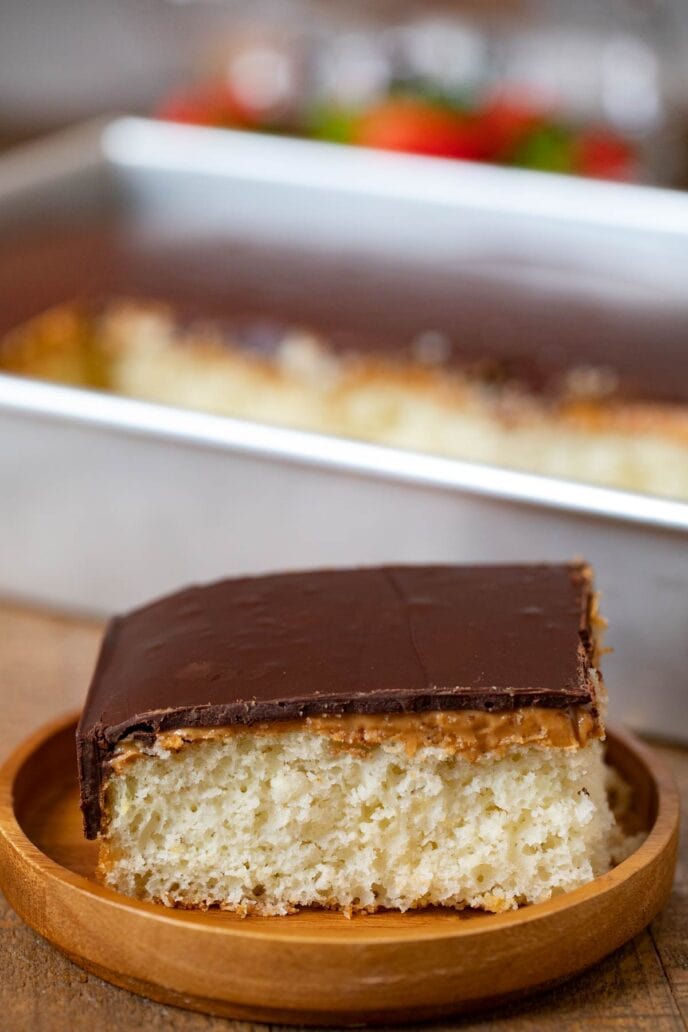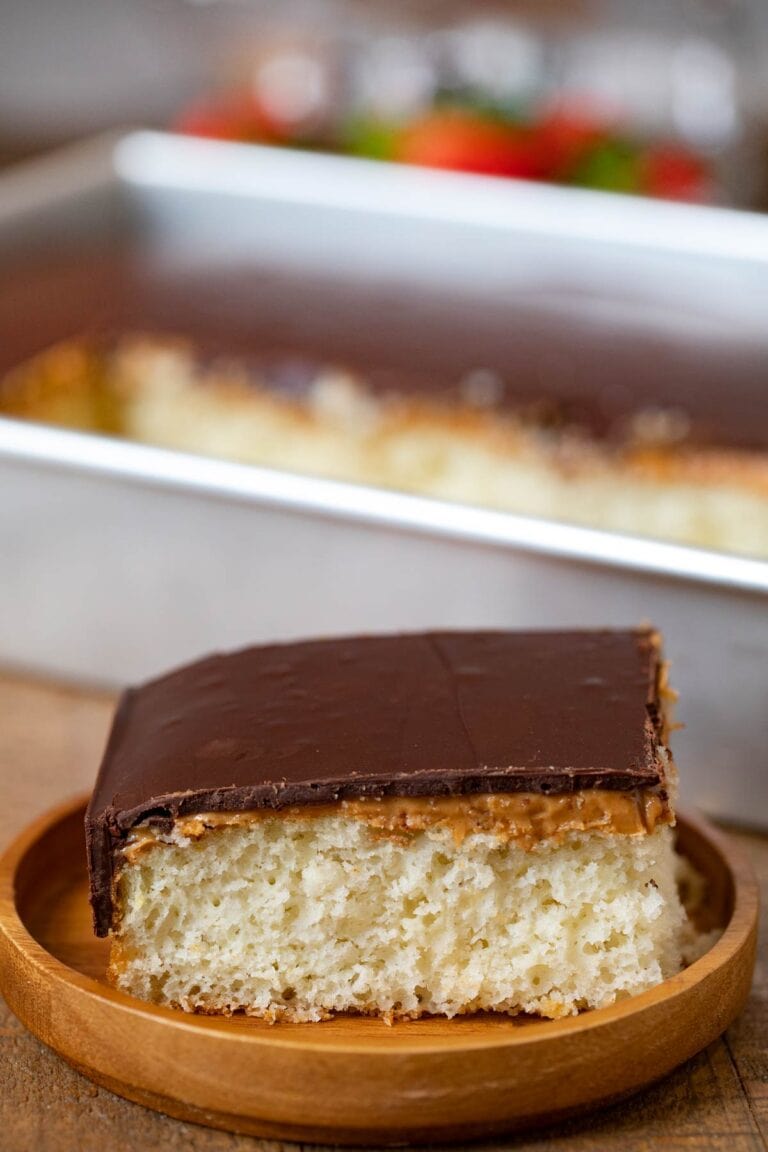 TASTYKAKE PEANUT BUTTER TANDY CAKE (COPYCAT)
Tastykakes, part of the Tasty Baking Company, has been a Philly favorite for snack cakes for over a century! They are slowly making their mark across the rest of the country, but those who grew up on the East Coast have been loving their treats since childhood.
One of the things that sets Tastykakes apart from other brands is their commitment to real ingredients. This makes recreating their signature snacks, like Peanut Butter Tandy Kakes, a wee bit easier. Peanut Butter Kandy Kakes were originally introduced in 1931, as Tandy Takes, and almost 90 years later they are the best selling Tastykake treat. One bite and you'll understand why!
To make a copycat Tastykake Peanut Butter Tandy Cake, you'll need a few hours of time, but it's not because it's a hard cake to make. There are three layers to a Tandy Cake, and you need to chill each layer so they stick together. While it might be easier to spread peanut butter on a hot cake, not chilling first will cause the chocolate layer to not meld properly.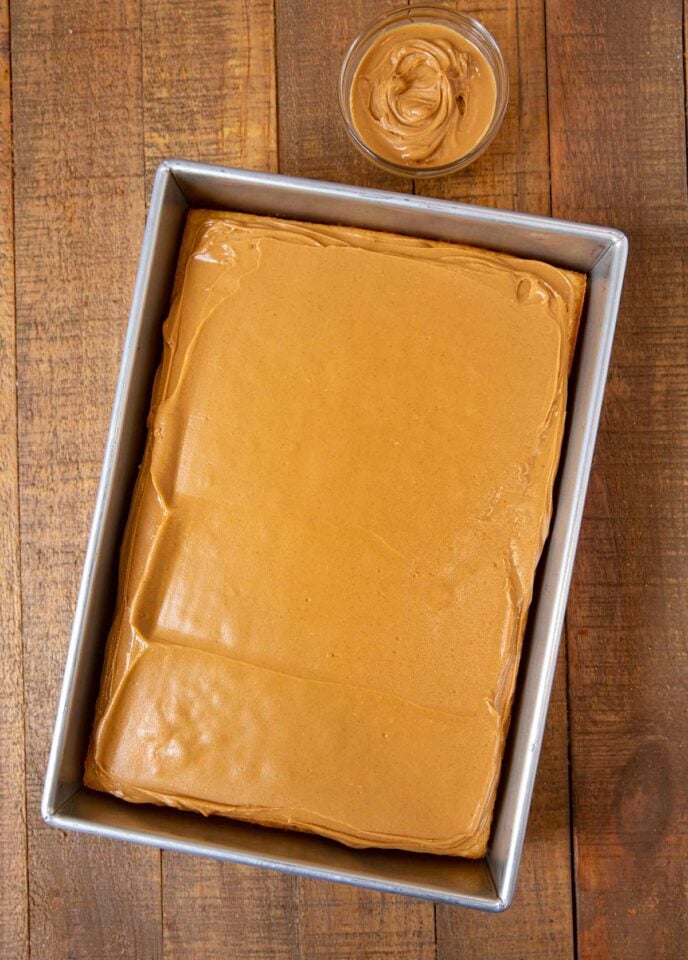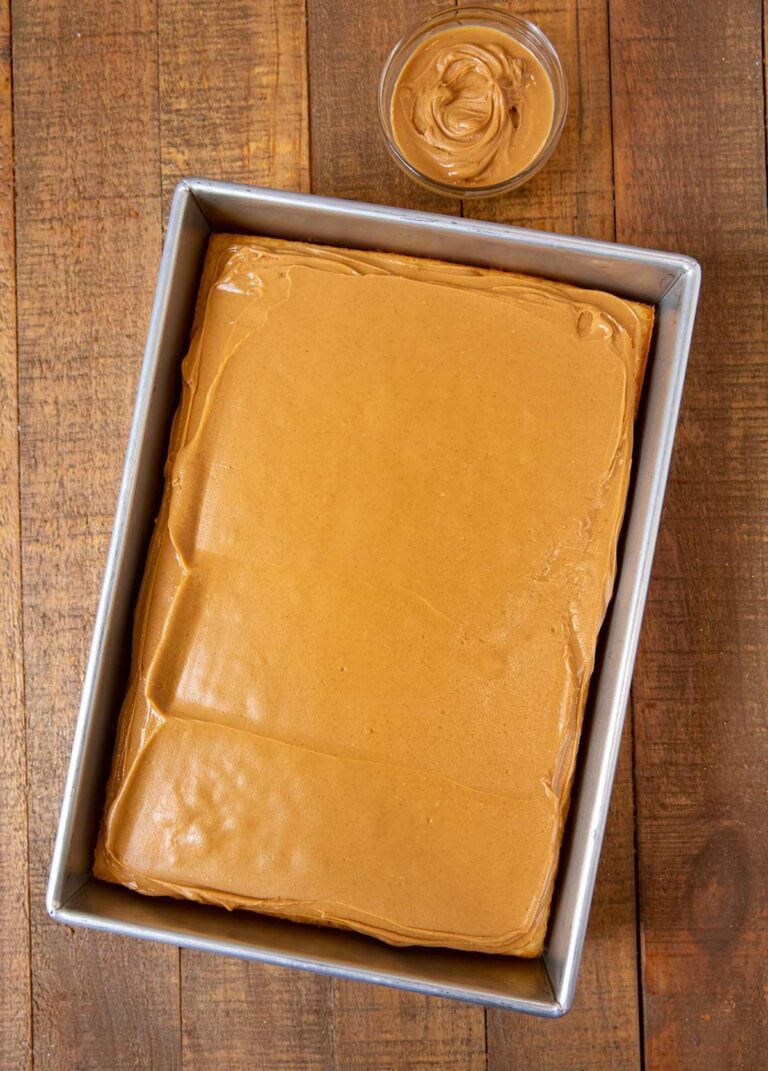 Instead of a round disk completely covered in chocolate, these sheet cake bars are more like Scotcheroos (a no-bake classic) with just a thin layer of Chocolate Ganache on top. If you want to make them look more like Kandy Kakes, check out the variations section for instructions to get that iconic look.
This easy sheet pan Tandy Cake recipe is great for parties and potlucks, and is sure to be a crowd pleaser! The tasty cake doesn't need any extra topping, but you can always serve with Whipped Cream or Vanilla Ice Cream on the side. Check out the variations below for more ways to easily change up this recipe to match other Tastykake flavors!
MORE CLASSIC KID-FRIENDLY DESSERTS: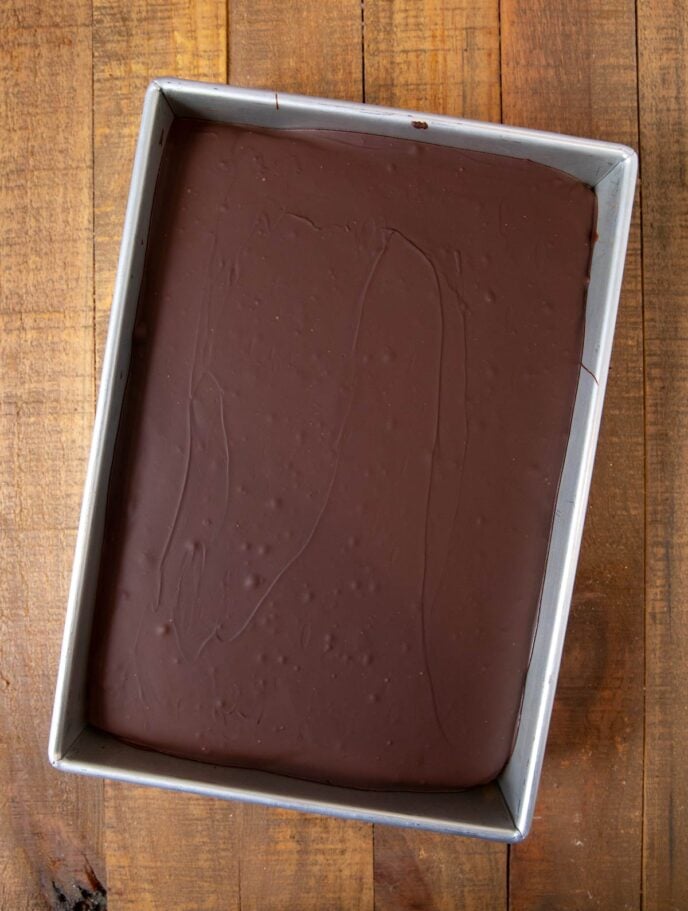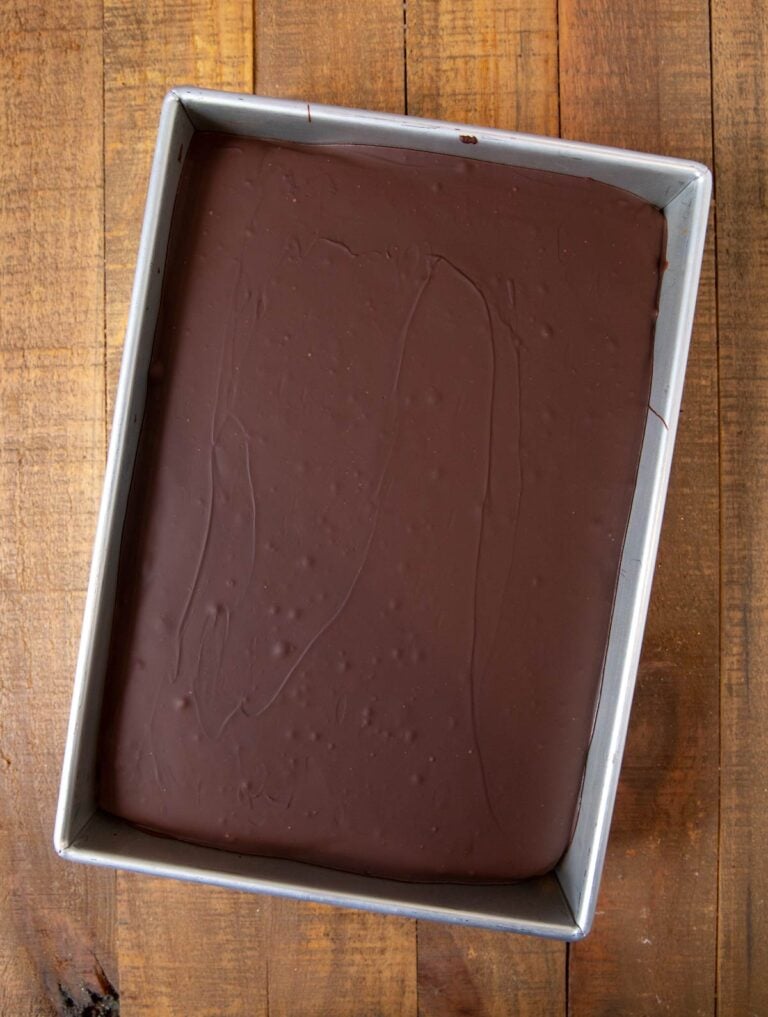 Create a free account to

Save Recipes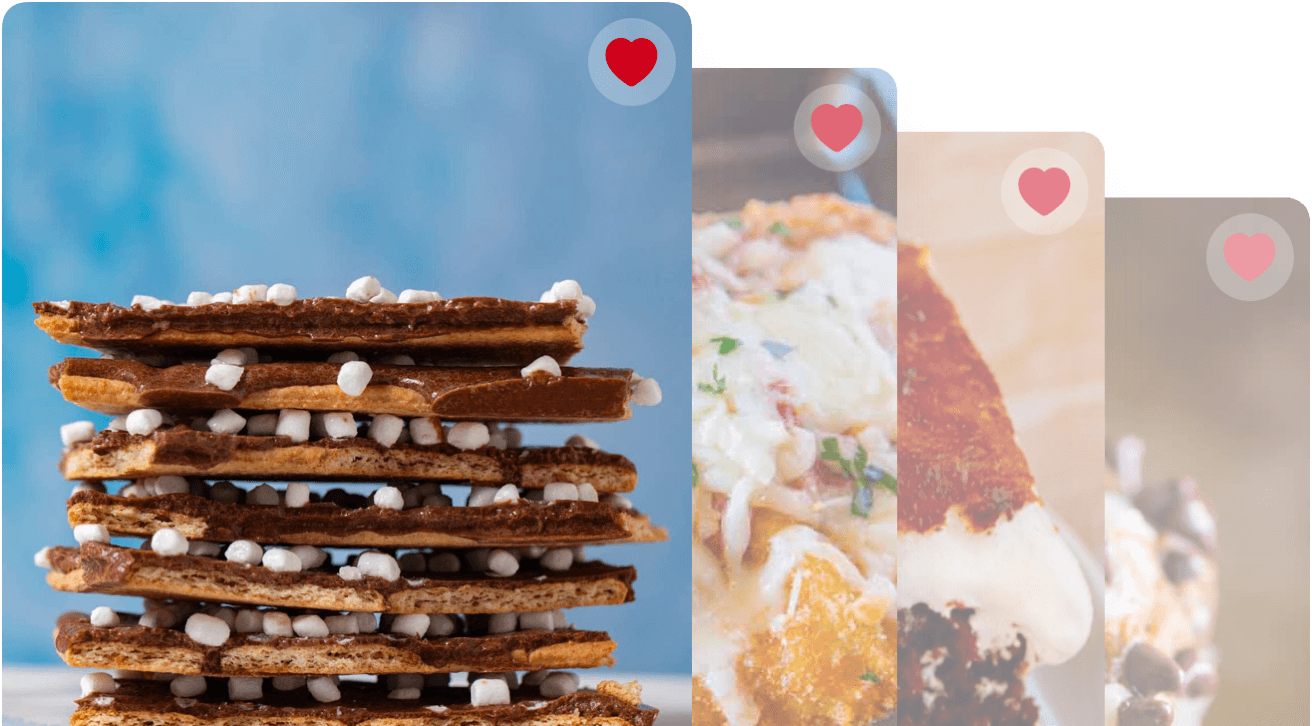 VARIATIONS ON TASTY KAKE TANDY CAKE
Coconut Kandy Kake: Use Coconut Cake batter with 1 cup shredded coconut flakes folded in and make the chocolate topping with melted dark chocolate chips.
Salted Caramel Kandy Kake: Instead of peanut butter, cover the cooled cake with a thin layer of Salted Caramel Sauce and freeze until hard.
Chocolate Kandy Kake: Make a Chocolate Cake mix instead of the white sponge cake. After it is cool, top with a layer of Stabilized Whipped Cream (it will hold shape better). Make a dark chocolate ganache.
Cake Mix Tastykake Tandy Cake: Substitute 1 box of white or yellow cake mix, along with ingredients called for on the box cake mix recipe plus 1 extra egg.
Chocolate Chips: You can make the chocolate topping with dark chocolate chips, white chocolate chips, or milk chocolate chips. Melt two kinds of chocolate (separately) to make a decorative swirl.
Kandy Kake Look-A-Likes
With a little extra time, you can make your Tandy Cakes look just like Kandy Kakes.
Bake cake and then cool cake, top with peanut butter layer, and chill a second time as usual.
Using a 2-3 inch round cookie cutter, cut cake into rounds.
Add about 1 teaspoon of peanut butter to the center of each cake round, making a small mound.
Freeze cake for 15-20 minutes.
Melt chocolate as usual and dip each cake round completely into the melted chocolate. Allow to cool and harden on a cooling rack
MORE DELICIOUS, EASY SHEET CAKES!
HOW TO STORE TASTY KAKE TANDY CAKE
Serve: You can keep Tastykake Tandy Cake at room temperature for up to 5 days covered with plastic wrap. If it's hot out, refrigerate so the chocolate doesn't melt.
Store: Cover the cake pan tightly with plastic wrap or aluminum foil (or transfer to an airtight container) and refrigerate up to 1 week.
Freeze: This cake can be frozen up to 6 months. Place in a sealed container with parchment paper between layers. Thaw overnight in the refrigerator before serving at room temperature.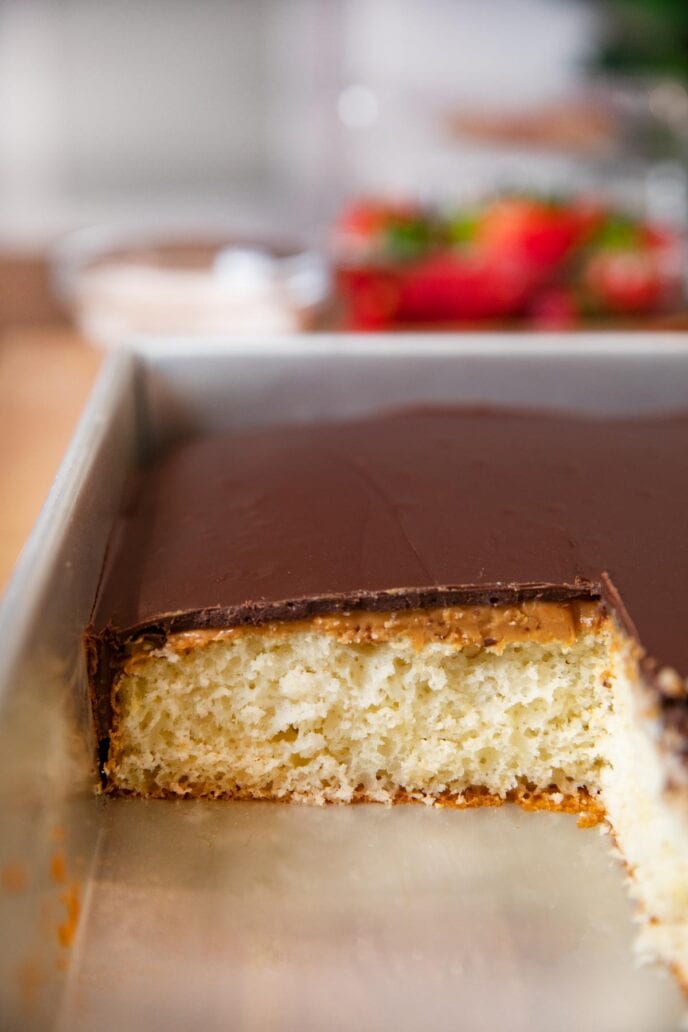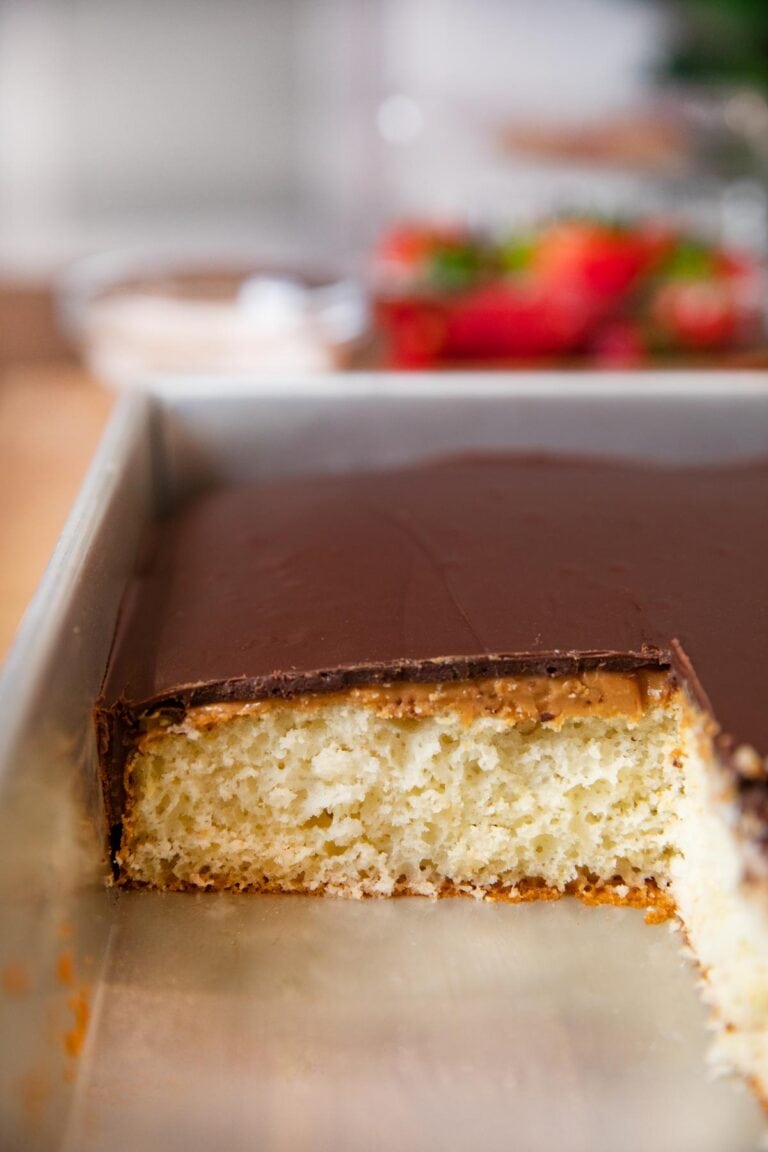 Instructions
Preheat oven to 350 degrees. Grease and flour a 10x15 baking dish.

In stand mixer, combine eggs, sugar and vanilla. Beat on high speed until light.

Sift together flour and baking powder and add to the stand mixer in increments on low speed.

In a microwave safe bowl, heat milk and 2 tablespoons butter about

2 minutes

, until it begins to bubble. Fold milk butter mixture into cake batter until combined.

Pour batter into prepared baking dish. Bake in oven for

20-25 minutes

, or until an inserted toothpick comes out clean.

Allow cake to cool to room temperature before spreading peanut butter evenly over entire top of the cake.

Refrigerate to set, about

1 hour

.

Add the chocolate chips and shortening to a microwave safe bowl and microwave for

30 seconds

, then stir and microwave for additional

15 seconds

until fully melted.

Spread melted chocolate evenly over peanut butter layer. Allow chocolate to harden and set before cutting and serving.
Nutrition
Calories:
384
kcal
|
Carbohydrates:
44
g
|
Protein:
9
g
|
Fat:
20
g
|
Saturated Fat:
8
g
|
Cholesterol:
38
mg
|
Sodium:
109
mg
|
Potassium:
289
mg
|
Fiber:
3
g
|
Sugar:
29
g
|
Vitamin A:
111
IU
|
Calcium:
49
mg
|
Iron:
2
mg