Arroz Con Leche is a beloved Latin American dessert of creamy rice pudding made with three types of milk, cinnamon, butter, and raisins.
If you like Classic Rice Pudding, then this rich, creamy version from Hispanic America is sure to be a new favorite. This creamy, sweet cinnamon spiced pudding can be Breakfast or Dessert!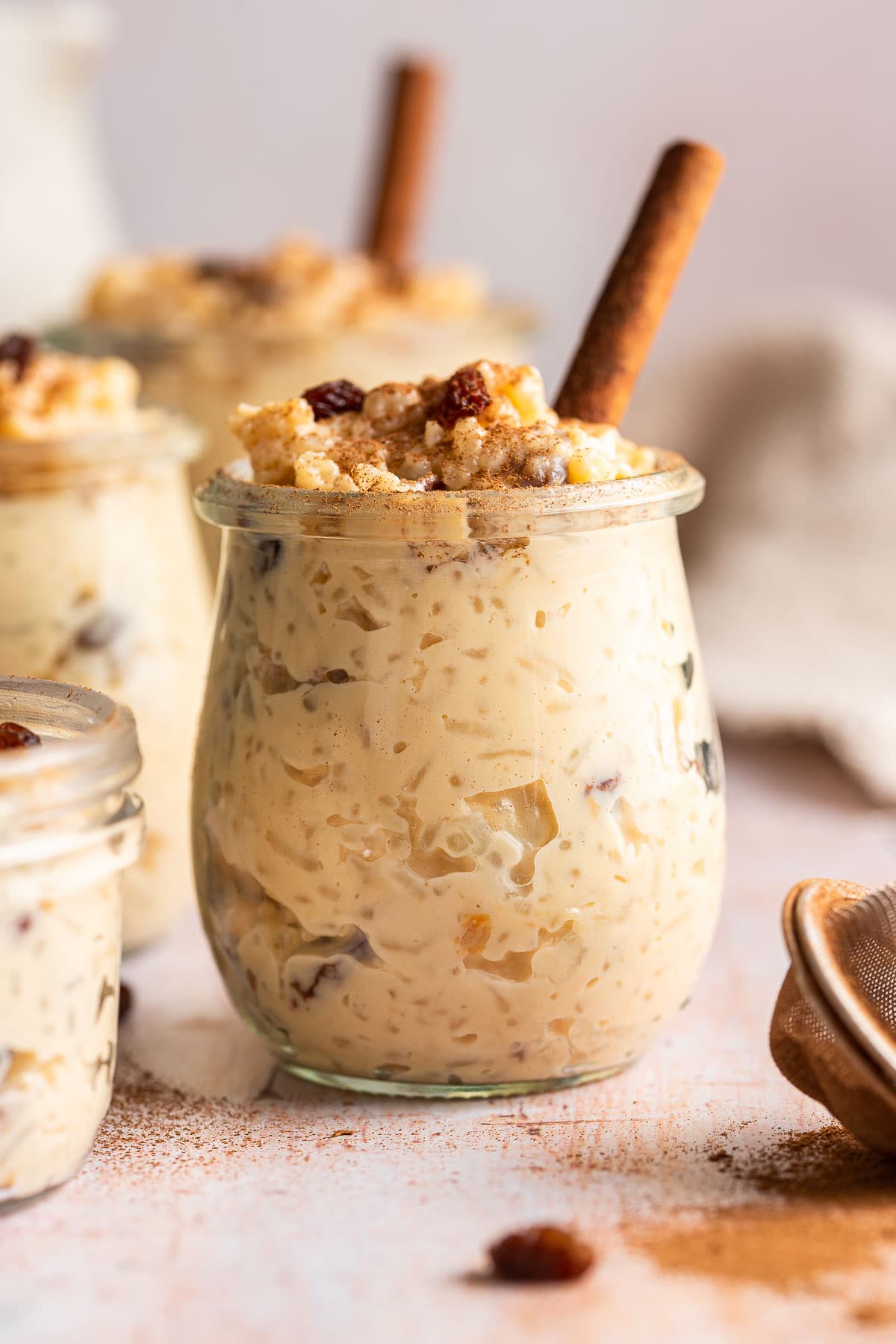 There are versions of rice pudding from all around the world, but this delectable recipe is inspired by the rich and warm puddings of Latin and Central America. Even throughout Latin countries in the Americas, there are many, many ways to make this indulgent comforting dish. This basic recipe has all the creamy goodness of regular rice pudding plus warm cinnamon and plenty of butter. It's rich, it's decadent, and like a cozy hug you can enjoy first thing in the morning or as dessert before bed.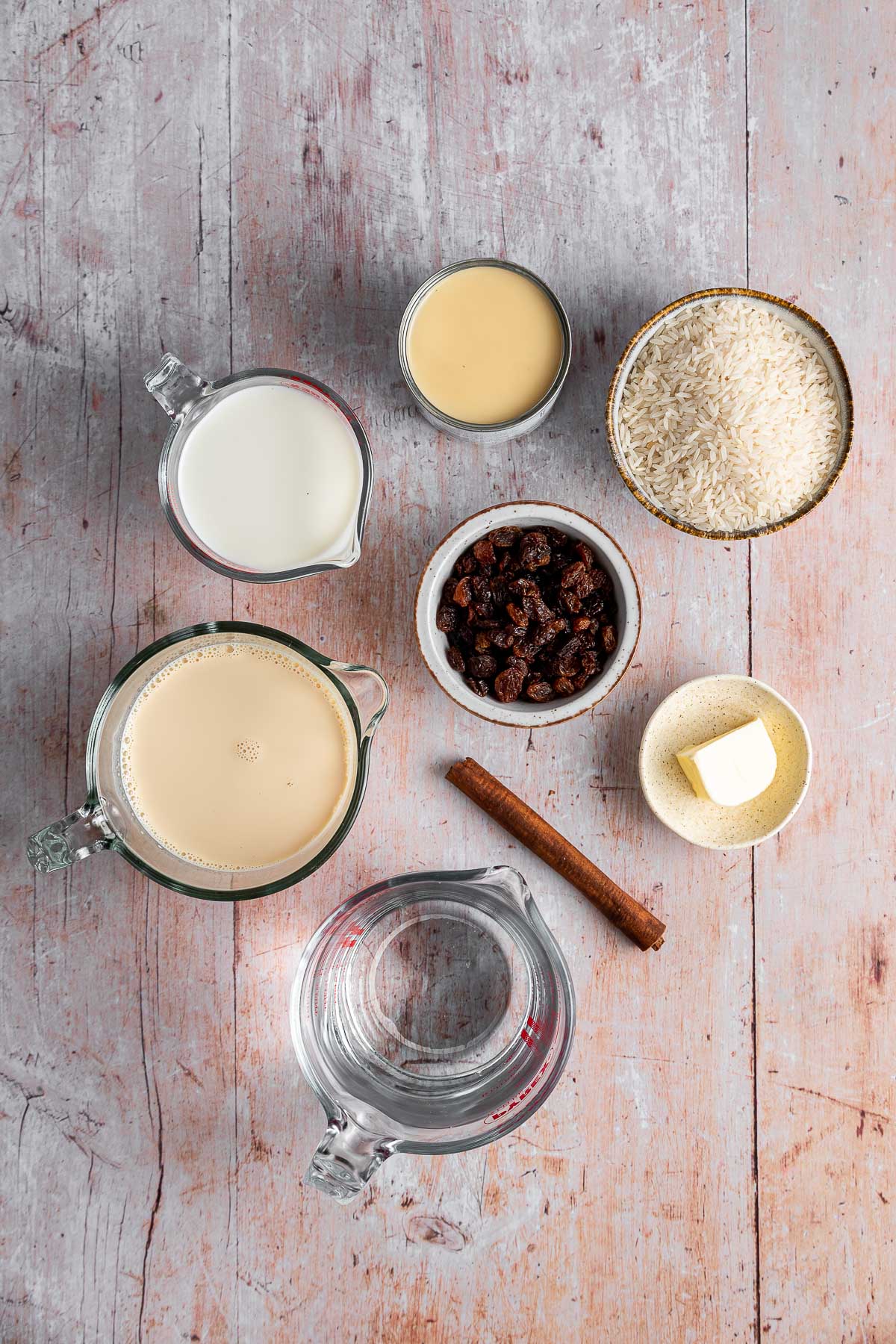 This Arroz con Leche recipe is made with a blend of three milks, similar to the Tres Leches dessert, but instead of cake, they get soaked up by freshly cooked rice. The blend of sweet, thick, and whole fat milk gives the dish an incredible creamy texture and taste. Plus the condensed milk adds just the right amount of sugar so it isn't overly sweet. It's infused with a cinnamon stick instead of powder so the flavor really soaks in and becomes part of the dish.
There are so many variations of how to flavor Arroz con Leche, and many ways to serve it. Basically you can serve it similar to oatmeal, with simple toppings like butter and raisins, or fresh fruit, more spices, chopped nuts, etc. For an extra sweet and indulgent dessert, try it with Chocolate Ganache, Caramel Sauce or Pineapple Topping.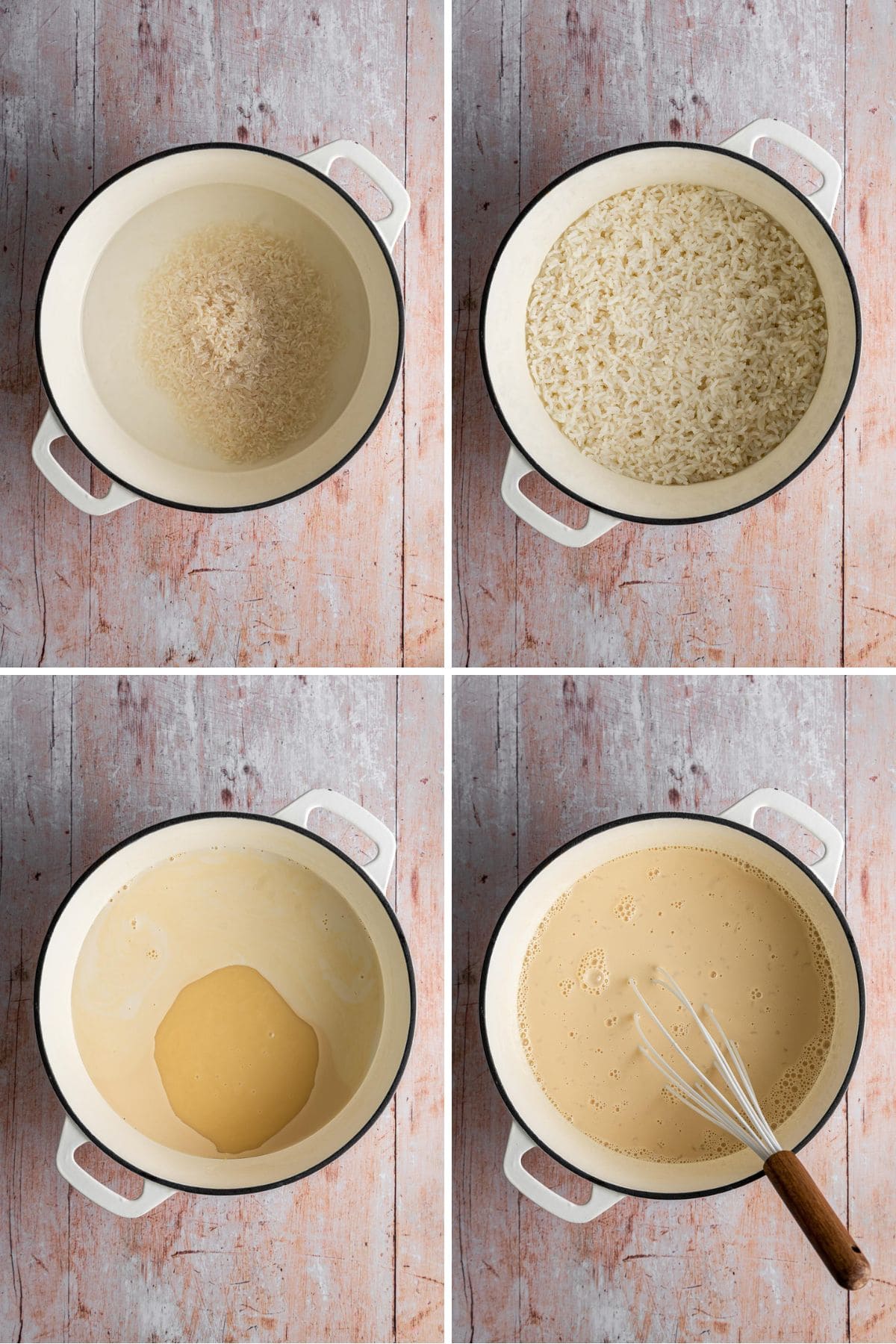 What is Arroz Con Leche?
Arroz con Leche is a beloved Latin American dessert that translates to "rice with milk." It is a creamy rice pudding made with a combination of three types of milk: evaporated milk, condensed milk, and whole milk. The mixture is sweetened with condensed milk and flavored with a cinnamon stick, infusing the dessert with a warm and aromatic taste. Often, it is enriched with raisins and a touch of butter, creating a rich and indulgent treat that can be enjoyed warm or chilled, and is typically dusted with cinnamon before serving.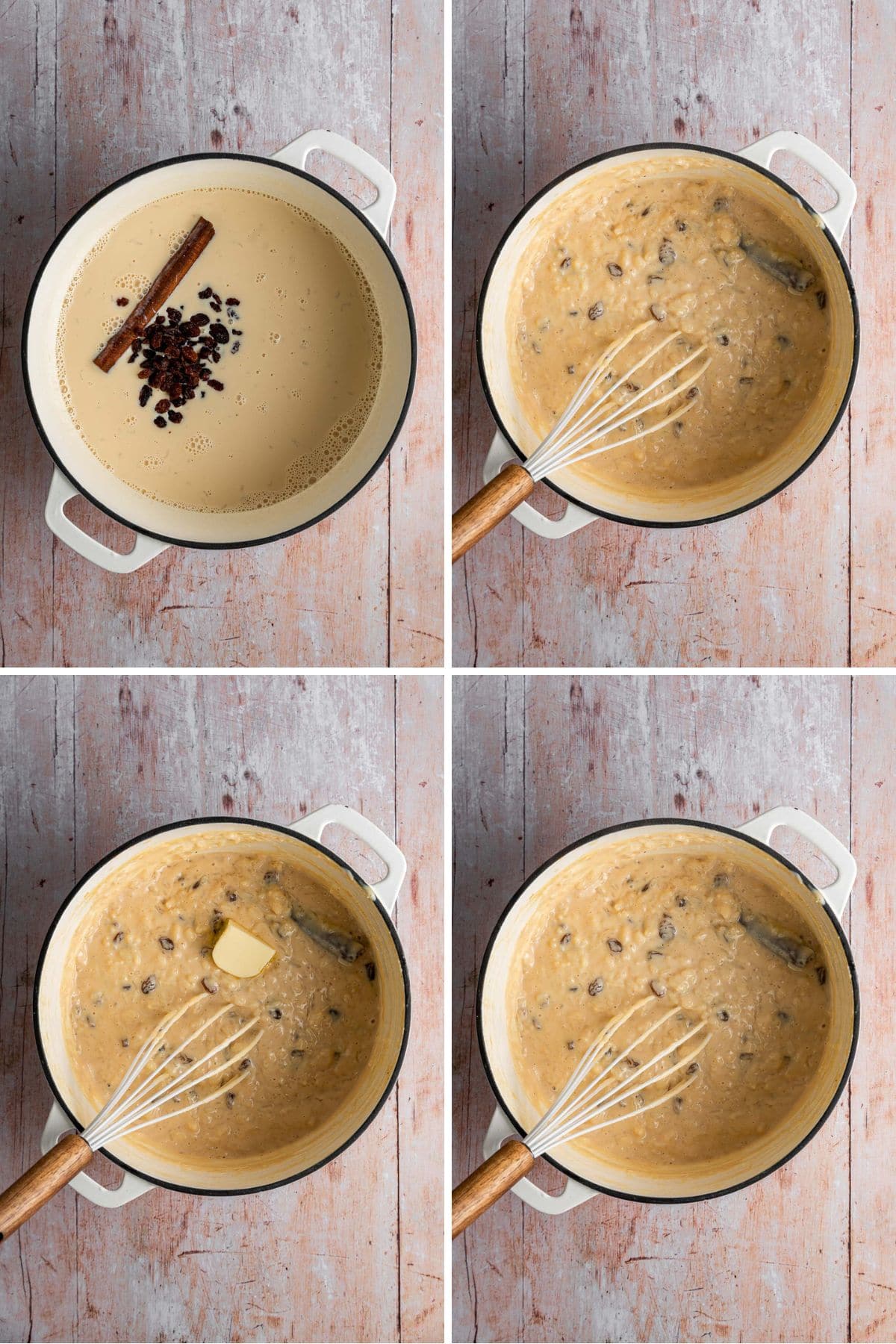 What is the difference between Arroz con Leche and Rice Pudding?
Arroz con Leche is a Latin American dessert made with a combination of evaporated milk, condensed milk, and whole milk, resulting in a sweeter and creamier flavor. It prominently features cinnamon and often includes dried fruits, citrus, and sometimes nuts. Rice Pudding, found in various cultures, uses just whole milk or a mix of milk and cream, can have a milder sweetness, and may have a broader range of flavorings beyond cinnamon.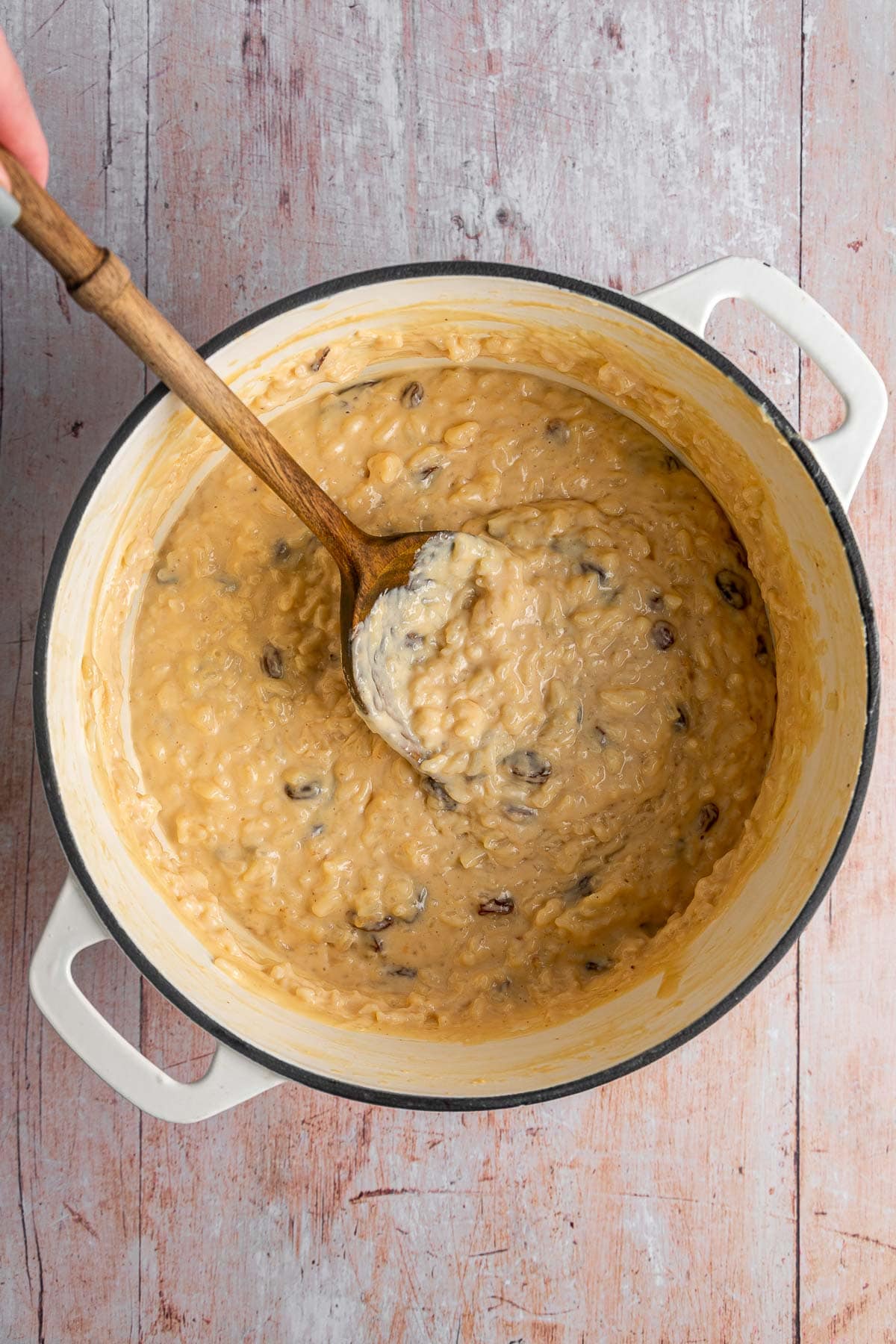 How to Make Arroz con Leche
Rice: Rinse the rice and set aside. Bring a large pot of water to a boil. Add the rice and cover the pot. Reduce to a simmer and cook, covered.
Milk Mixture: Stir the evaporated milk, condensed milk, and whole milk into the cooked rice. Bring the mixture to a simmer then stir in the cinnamon and raisins.
Cook: Whisk the pudding as it cooks and thickens. You want to keep it at a low simmer, don't let the mixture boil or the milk will scald.
Serve: Once the pudding is thickened, stir in the butter and remove the stick of cinnamon. Serve warm or refrigerate for a couple hours and serve cold.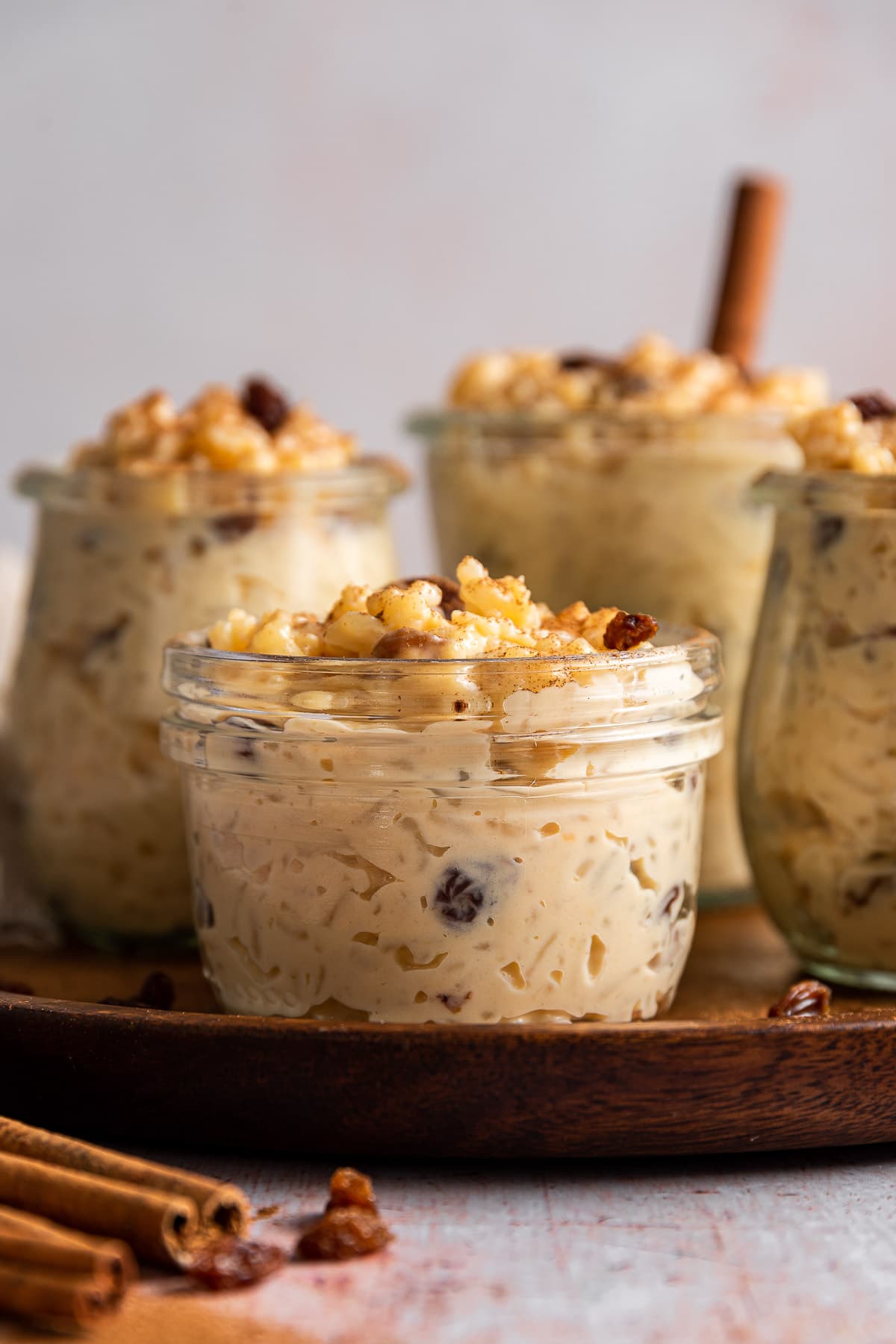 Toppings for Arroz Con Leche
FAQs for Arroz con Leche
Where is Arroz Con Leche from?
This dreamy dish is a classic dessert recipe that originated in Spain. The Spanish rice pudding was brought to the Americas by the Spanish and different versions have been adapted as part of local cuisine throughout Latin American countries.
Can Arroz Con Leche be a breakfast?
Arroz Con Leche is traditionally served as a creamy dessert. It's a filling treat that's great to enjoy after dinner. However, you can serve it as a breakfast dish if you want an indulgent, comforting dish to start the day.
Should I serve Arroz Con Leche warm or cold?
Just like with classic rice pudding, this dish can be served warm or cold. It is often enjoyed as a hot cozy dish in the winter and as refreshing cold treat during the warmer months. The versatility makes it easy to serve this amazing dessert all year-round.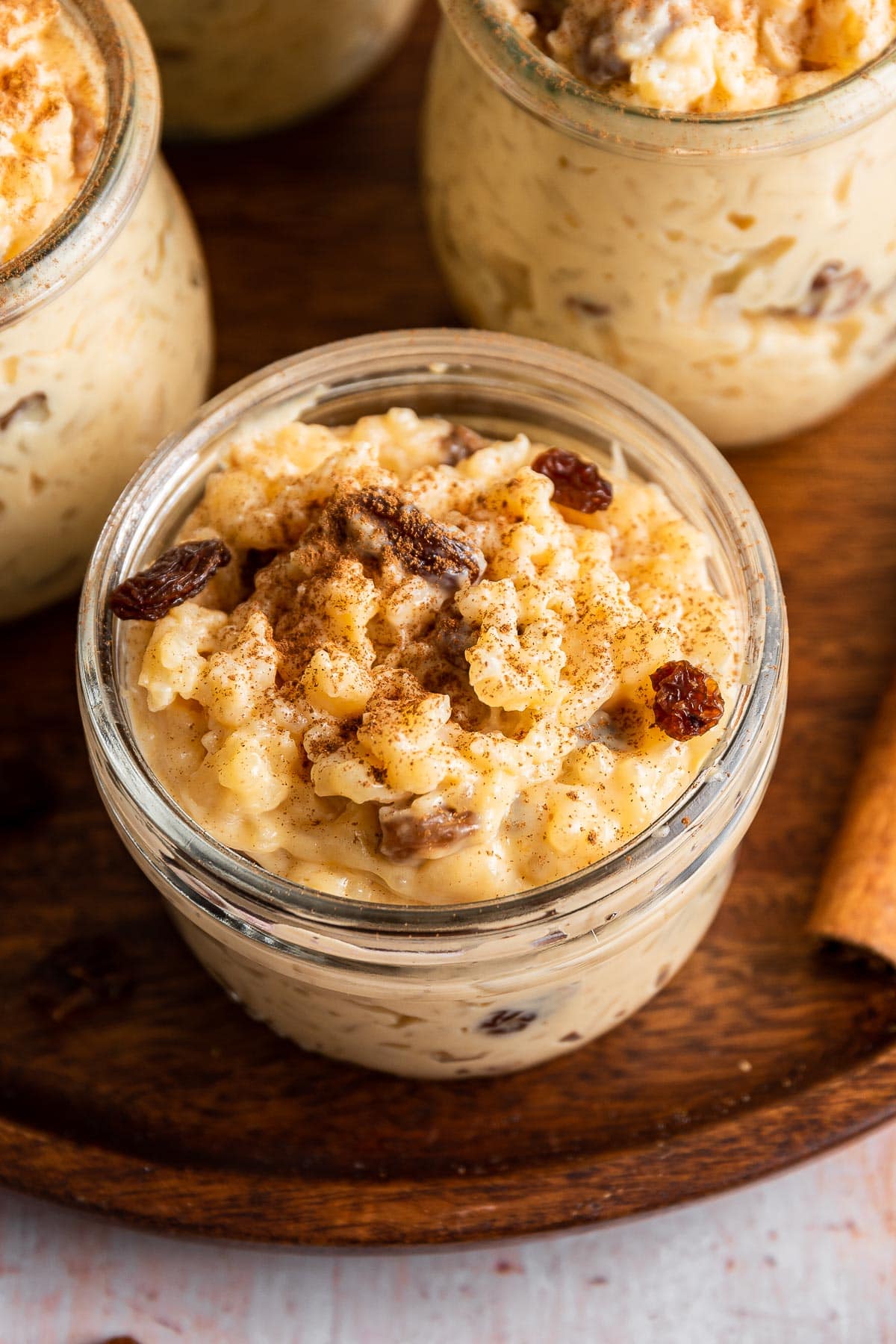 Create a free account to

Save Recipes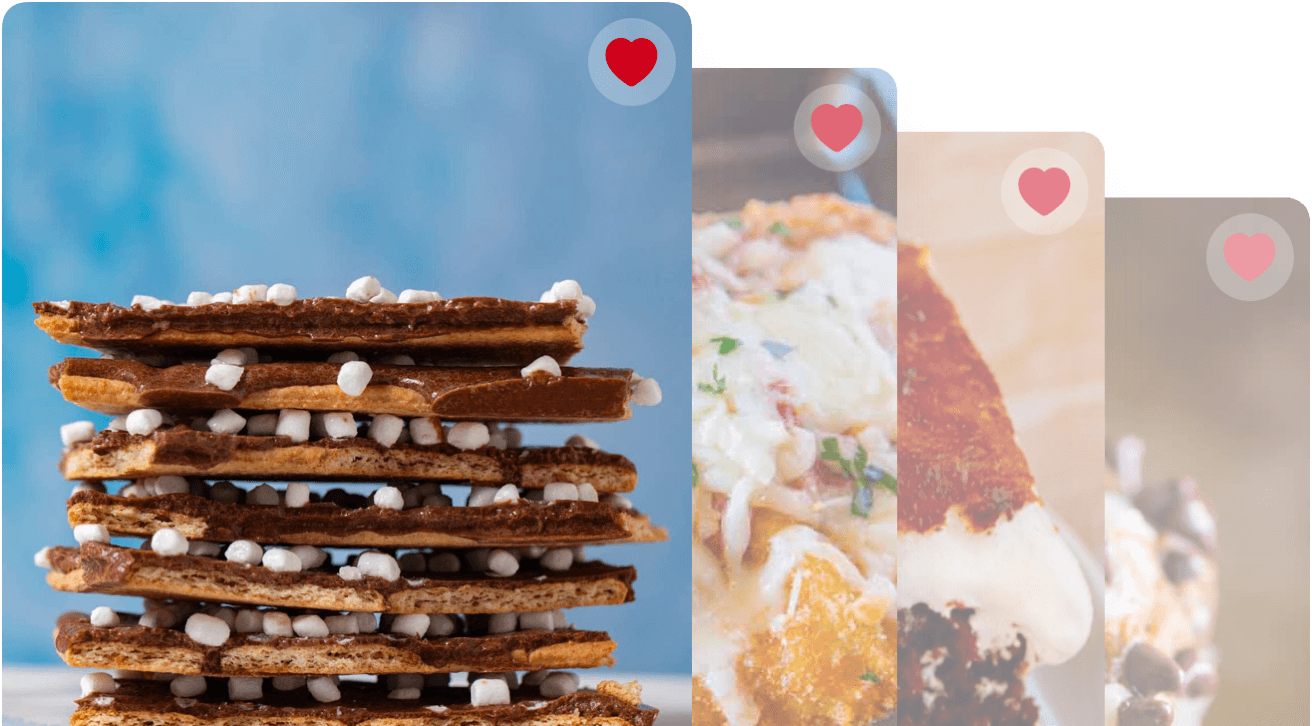 Key Ingredients
Rice: Long grain rice works perfectly for this recipe because it absorbs the milk and flavors really well while still keeping some of its texture. If you prefer a softer rice pudding, you can use arborio rice or for a chewier texture you can use brown rice, just adjust the cooking times as needed.
Evaporated Milk: Evaporated milk is milk that has had about 60% of its water content removed, giving it a thicker consistency without being overly sweet. This helps create a luscious and velvety texture.
Condensed Milk: Condensed milk is used to sweeten the pudding, while thickening it at the same time. The syrupy milk has a deeper, almost vanilla-caramel sweetness versus just adding sugar to the dish.
Whole Milk: Whole milk contributes to the creaminess while also balancing the richness of the evaporated and condensed milk. This dish is meant to be indulgent so don't skimp and use lowfat milk, splurge on the full fat stuff for the best taste and texture!
Cinnamon Stick: Cinnamon provides the signature warm and aromatic spiced flavor. The cinnamon stick infuses the dessert with its essence as it simmers, making the flavor stronger and deeper throughout the entire dish.
Raisins: Raisins add a pleasant natural sweetness and chewy texture to the rice pudding. As they absorb the flavors of the milks and cinnamon during cooking, they become plump and infused with delicious taste.
Butter: The butter adds a touch of richness and smoothness to the finished pudding, making it even creamier and flavorful.
Can Arroz con Leche be made ahead of time?
Yes, Arroz Con Leche can be made ahead of time. After preparing the dessert and allowing it to cool, it can be stored in the refrigerator in an airtight container for up to 2-3 days. When ready to serve, you can enjoy it chilled or reheat it gently on the stovetop, adding a little bit of milk to restore its creamy consistency if needed.
Variations
Milk: If you don't want to use canned milk, you can just use whole milk but you will need to alter the recipe a little bit. You want to use 4 cups milk, ¾ cup white sugar or brown sugar, and cook the rice in the milk and sugar. It will take longer than using water, about 50 minutes total, but that includes the simmering time in this recipe.
Fruit: Instead of raisins, try using other dried fruit like dates, apricots, or sultanas to your Arroz con Leche. You could also add fresh fruit like berries, bananas, pears, or apples, similar to how you serve oatmeal. For a bright freshness, you can add citrus peel or zest with the cinnamon.
Spices: Other delicious spices that are popular in Latin versions of Arroz con Leche are nutmeg, cloves, star anise, and mace. You can use whole spices in a little mesh bag so they are easy to take out at the end, or use powdered spices for a lighter, subtle flavor.
Nuts: To add some crunch, mix chopped nuts into the rice milk mixture. Toasted pecans, almonds, or walnuts would all make delicious additions to the blend. You could also sprinkle on toasted coconut or a dusting of cocoa powder.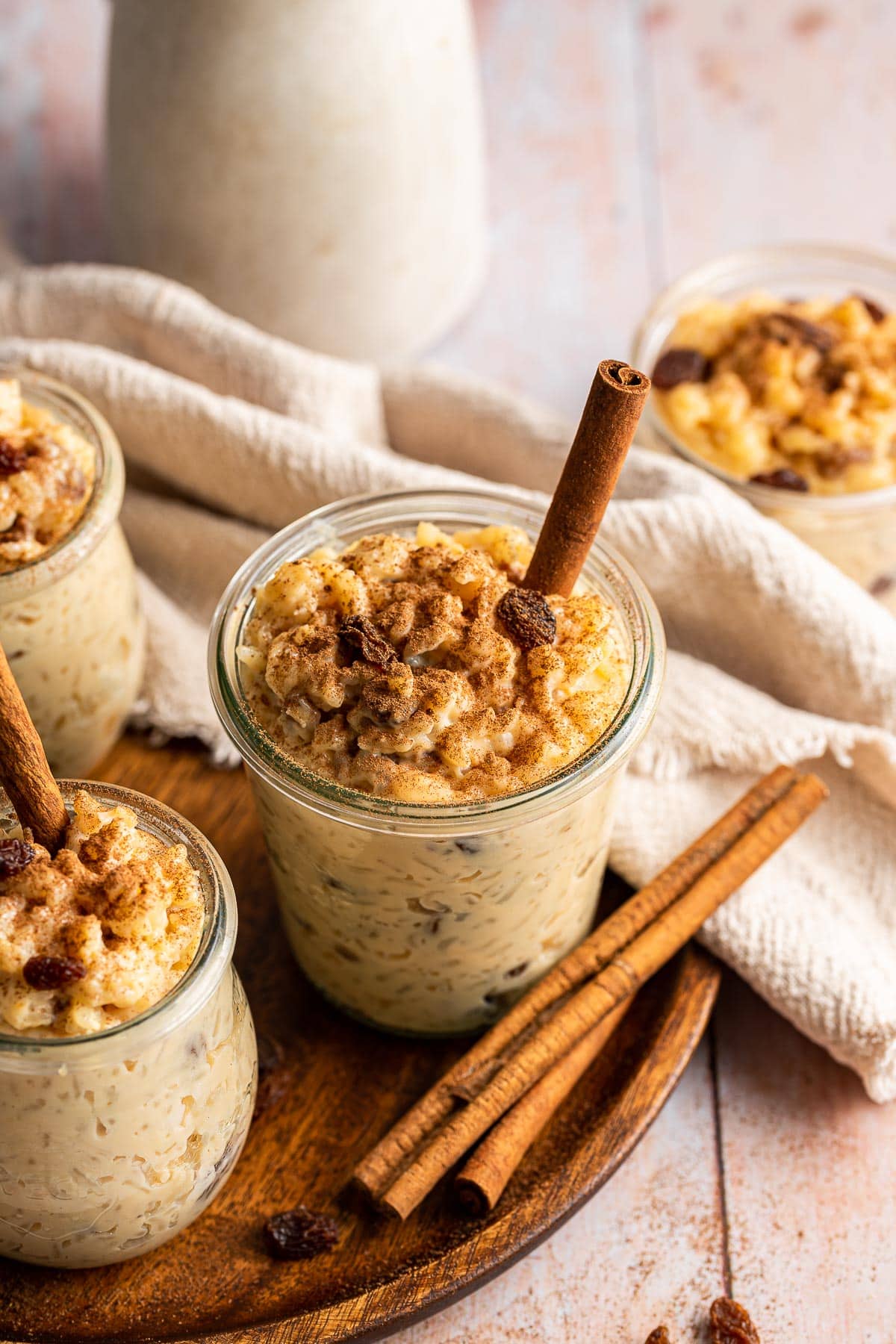 Classic Delicious Mexican Desserts
How to Store
Serve: You can serve Arroz con Leche either warm or cold, it's up to you! It can be at room temperature for up to 2 hours before it needs to be refrigerated.
Store: Once it has cooled, transfer leftovers to an airtight container and store the pudding in the fridge for about 4-5 days. Reheat it on the stove top, using a little bit of milk to thin it out if it's too thick.
Freeze: Let it cool all the way then store it in a freezer safe container for up to 3 months. Thaw it overnight in the fridge before reheating on the stove top.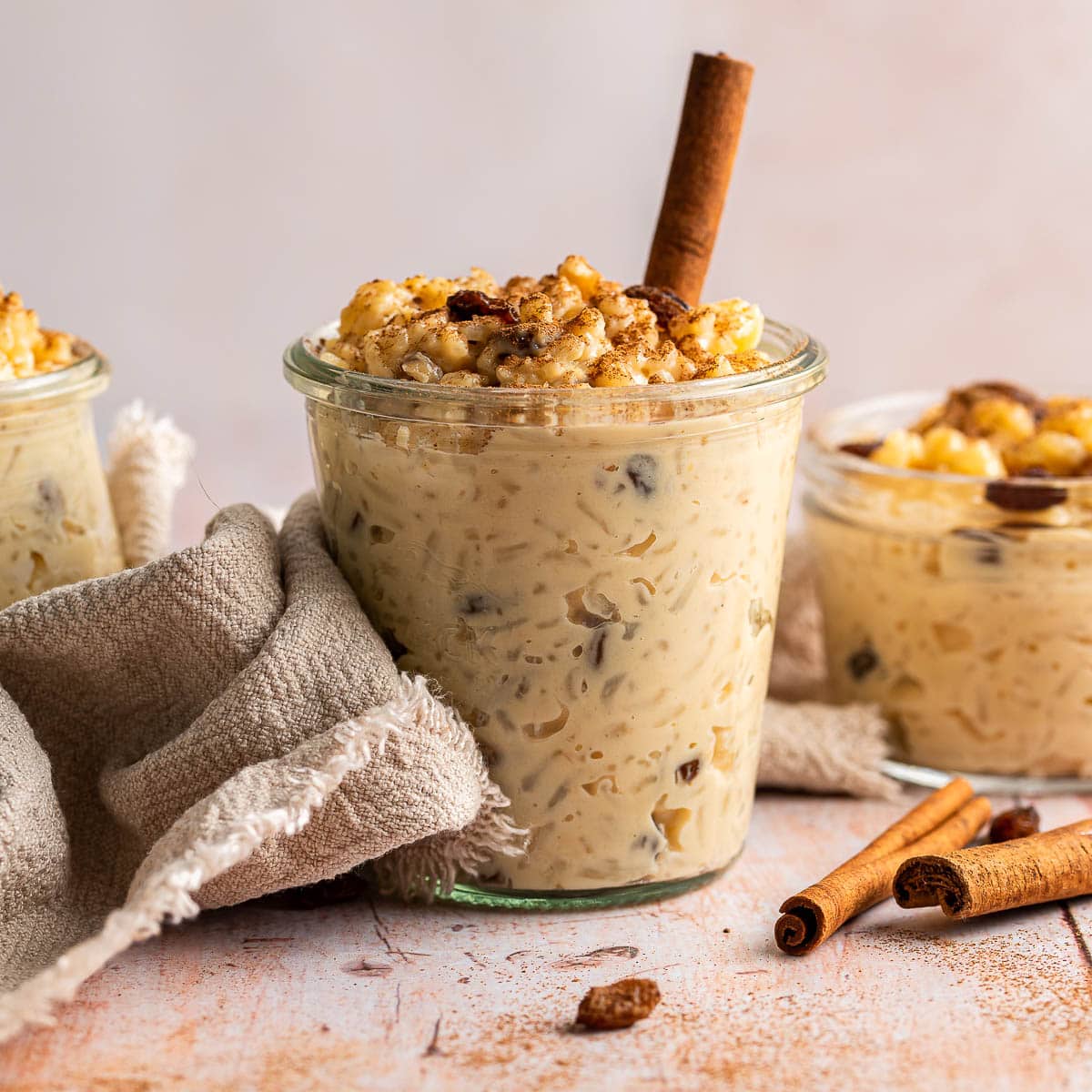 Ingredients
1

cup

long grain rice

2

cups

water

12

ounces

evaporated milk

14

ounces

condensed milk

1

cup

whole milk

1

cinnamon stick

3/4

cup

raisins

1

tablespoon

butter
Instructions
Rinse the rice until it runs clear.

Add water to large dutch oven on high heat and bring to a boil, then add in the rice, stir, and cover.

Reduce to a simmer and cook undisturbed for

18-20 minutes

.

Once the rice is cooked mix in the evaporated milk, condensed milk and whole milk.

Bring to a simmer.

Add in the cinnamon stick and raisins.

Stir constantly and let simmer for

15-18 minutes

until the rice pudding is thick.

Stir in the butter until combined.

Remove the cinnamon stick, remove from heat and spoon into serving cups.

Serve chilled or warm, dust with cinnamon just before serving.
Nutrition
Calories:
373
kcal
|
Carbohydrates:
62
g
|
Protein:
10
g
|
Fat:
10
g
|
Saturated Fat:
6
g
|
Polyunsaturated Fat:
0.4
g
|
Monounsaturated Fat:
3
g
|
Trans Fat:
0.1
g
|
Cholesterol:
37
mg
|
Sodium:
139
mg
|
Potassium:
500
mg
|
Fiber:
1
g
|
Sugar:
33
g
|
Vitamin A:
329
IU
|
Vitamin C:
3
mg
|
Calcium:
306
mg
|
Iron:
1
mg