Buffalo Wing Sauce takes no time at all, just 4 ingredients and if made right is just as good as your favorite bar's buffalo wings.
You'll love this buffalo wing sauce tossed with baked Buffalo Wings, Super Crispy Chicken Tenders and Buffalo Chicken Tenders. Not to mention the all time holiday favorite appetizer, Buffalo Chicken Dip.
Buffalo Wing Sauce
Buffalo Wing Sauce is a recipe I almost decided against posting as a standalone recipe. The reason is that I think most people go to the grocery store and just by a bottle of Frank's Red Hot Sauce and toss that over wings. What you end up with is people's mouths puckering because of the intense flavor of the hot sauce by itself.
Where was Buffalo sauce invented?
Buffalo Wings (and the accompanying sauce were created in a restaurant in Buffalo, New York at a restaurant called the Anchor Bar in the 1960s.
A good buffalo wing sauce is a mixture of hot sauce, vinegar, Worcestershire sauce and BUTTER. That butter smooths out all the flavors and creates the rich flavors of your favorite restaurant wings.
Why add vinegar? With all the butter and the Worcestershire sauce you need a bit more acidity to round out the flavors. The hot sauce does have a vinegar base to it as well, but this small extra amount is a great punch of tangy flavor.
Why add Worcestershire sauce? The sauce needs a savory counterbalance to all the acidity to create a well balanced flavor. This is why if you were to just toss the chicken with the hot sauce alone your mouth would pucker. It would be all spicy and tangy instead of mellowed and balanced.
You won't actually taste the savory side, it's like when you add sugar to a tomato sauce recipe just to mellow out the acidity of the tomatoes. It doesn't actually make the recipe sweet.

Create a free account to Save Recipes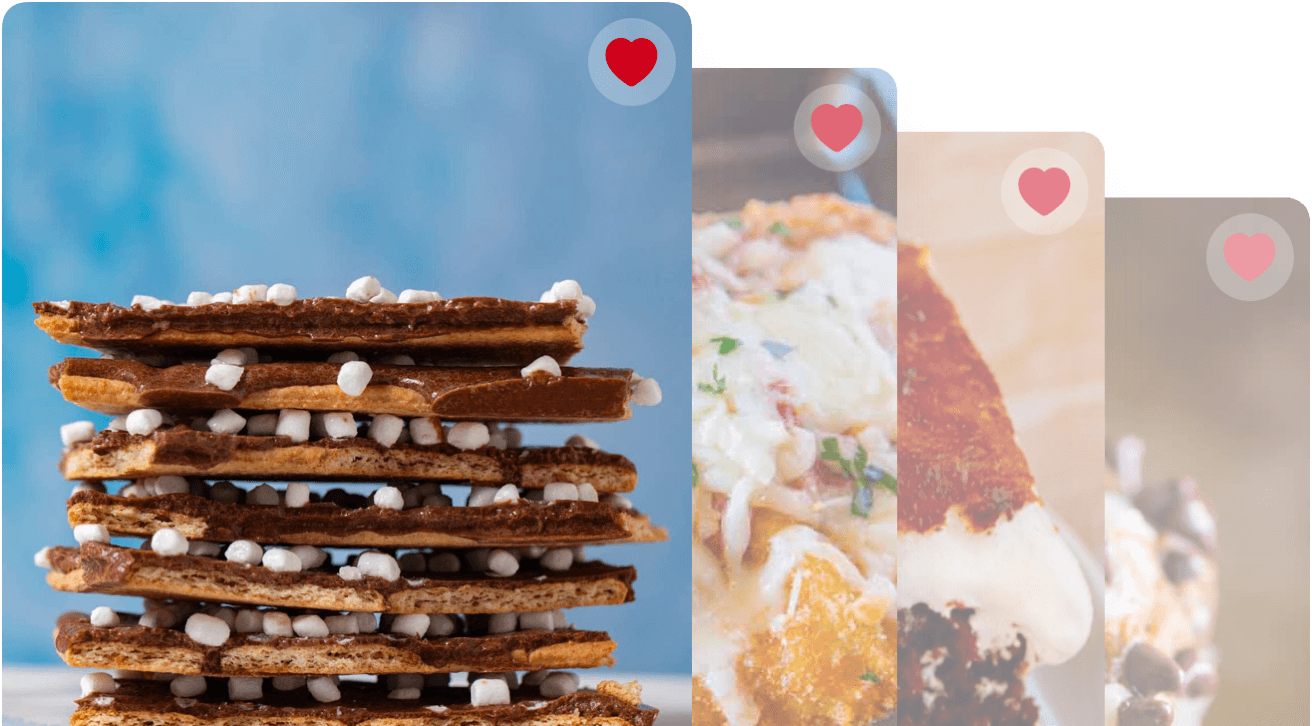 10 Ways to use Wing Sauce:
Toss with chicken wings or boneless chicken nuggets.
Toss with fried or roasted cauliflower for a vegetarian option.
Mix with ranch or blue cheese dressing as a salad topper.
Mix with ranch as a pizza dipping sauce.
As a sauce for Chicken nachos.
In your favorite mac and cheese, add in 2 cups of shredded chicken and ½ cup blue cheese crumbles with it.
In your favorite potato salad (add some blue cheese crumbles here too).
As a coating for chicken meatballs.
Mixed into a cheesy chicken pasta.
As part of a delicious cheese dip like this one.
There are a few recipes floating around on the internet including some that add garlic to the buffalo sauce. This would be delicious but for an authentic chicken wing recipe sauce you can skip the garlic. If you really want to add the garlic flavor you could add ½ teaspoon of garlic powder to keep the sauce consistency.
The hot sauce you choose should be some version of Frank's Red Hot Sauce which is to say it is a cayenne pepper based hot sauce. Don't choose something along the lines of Tabasco sauce as the strength of the peppers using in making Tabasco is significantly more spicy.
This sauce is perfect for your next tailgate or game day party. It can be used on fried chicken, grilled chicken or even just on drumettes. The sauce is tangy and buttery without the heat of a habanero based sauce so many wing places are using as their sauces these days. Keep the sauce in an easy squeeze bottle so it can be added to foods in small doses if needed.
This is the ultimate classic Buffalo Sauce recipe.
Remember if you are frying your buffalo wings or even baking them until they're really crispy you'll want to only toss the sauce on them just before serving. This lets them stay crispy while being enjoyed.
There's no need to marinate the chicken with this sauce ahead of time, this is a sauce to be used when finishing your recipe.
One of the questions I got about the buffalo wings recipe was how to thicken the buffalo wing sauce.
If you prefer your buffalo sauce thicker add one tablespoon of flour to the pan when you add in the butter. Instead of just adding all the ingredients at once you're going to melt the butter first, then whisk in the flour and cook the flour for 30-45 seconds before adding in the remaining ingredients and bringing it to a boil.
With the added flour you should find your sauce is considerably thicker.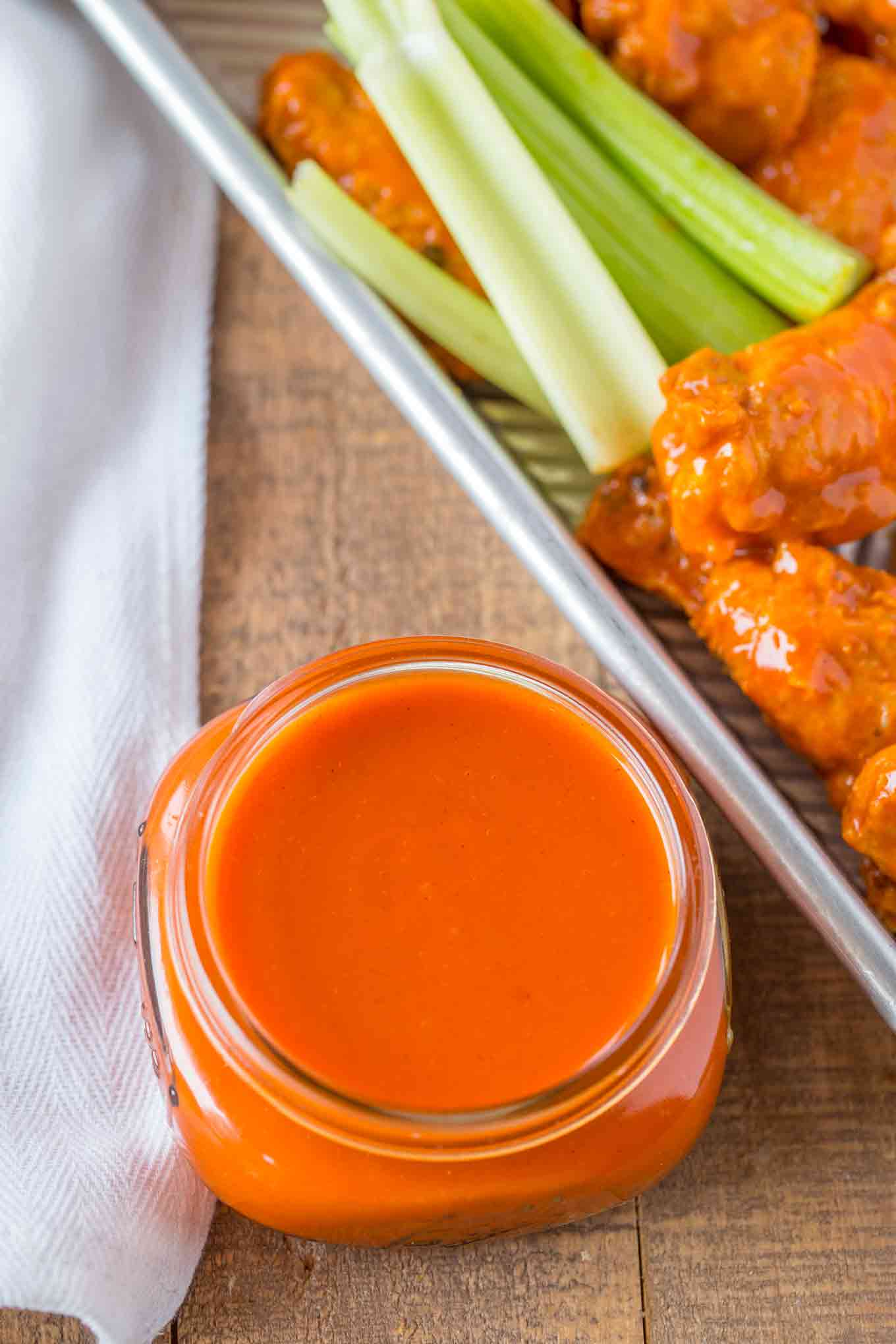 Instructions
Place a small saucepan on the stove over medium-high heat.

Add the ingredients to the saucepan and whisk together until combined and bubbling.
Nutrition
Calories:
139
kcal
|
Fat:
15
g
|
Saturated Fat:
9
g
|
Cholesterol:
40
mg
|
Sodium:
709
mg
|
Potassium:
38
mg
|
Vitamin A:
515
IU
|
Vitamin C:
20
mg
|
Calcium:
7
mg
|
Iron:
0.1
mg