These Chocolate Raisin Clusters easiest way to make milk chocolate covered raisins! Just 2 ingredients, milk chocolate chips and California raisins.
Simple Candy Recipes like my Chocolate Covered Almonds and these Chocolate Raisin Clusters are perfect for every occasion! They are party snacks that are made in minutes and keep for weeks.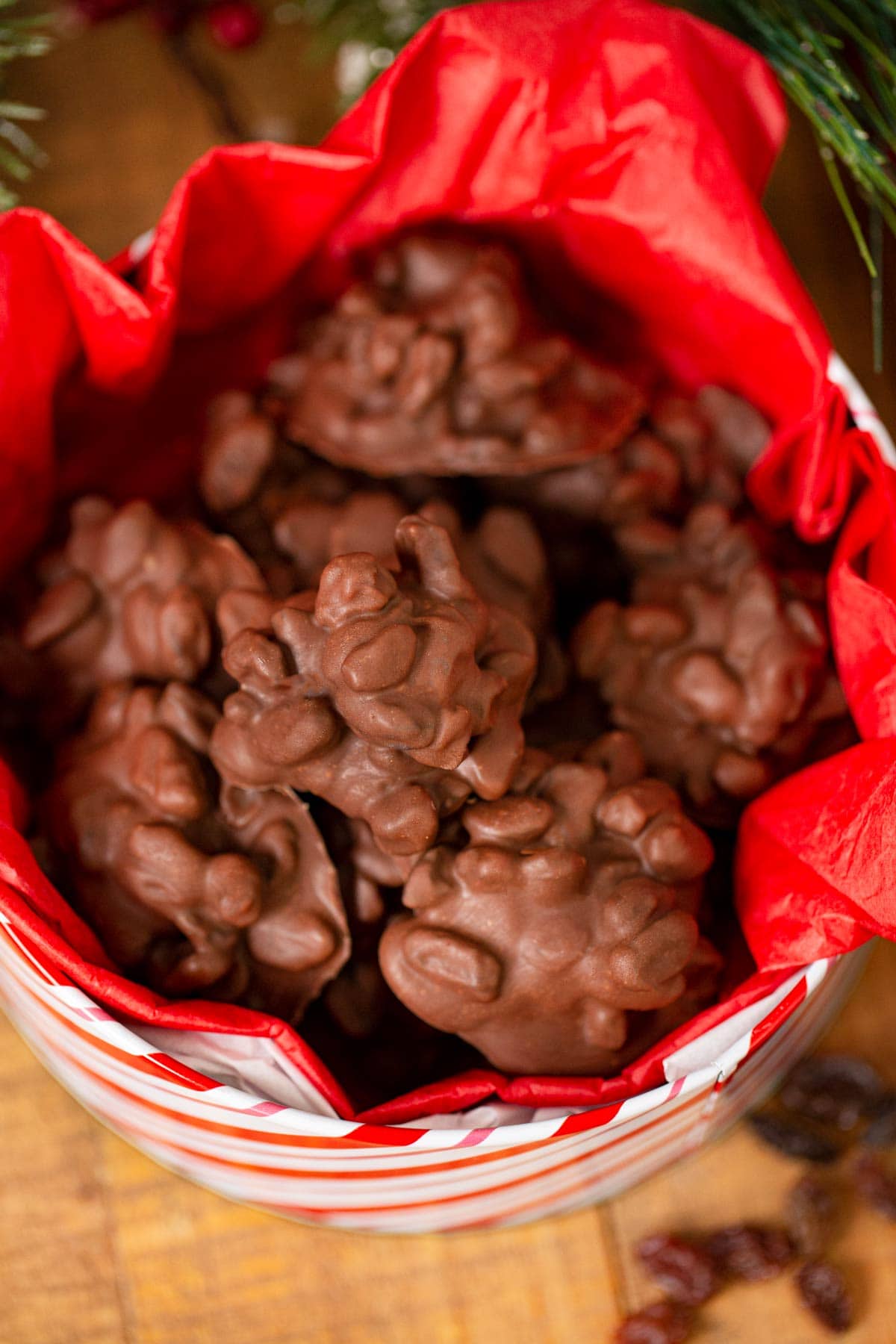 CHOCOLATE RAISIN CLUSTERS
You know you were a kid of the 80s or 90s if you hear California Raisins and for a second you flash back to giant dried grapes dancing and singing. I'm not sure there is another fruit campaign as iconic. And it worked! They definitely made me want to trade Whoppers for Raisinets at least half the time we went to the movies.
These days, little red boxes of Sun-maid raisins are still found in lunch boxes all over the country. And milk chocolate covered raisins still seem like an extra special, only get at the movies treats. This Chocolate Raisin Clusters recipe is great for movie nights at home, and a whole lot less expensive.
The best part of making Chocolate Raisin Clusters home is that they aren't filled with not so great preservatives. You get to choose the quality of ingredients used, which means you can make them with the best chocolate! You can get fancy and use a gourmet chocolate bar or pure milk chocolate.
MORE CHOCOLATE DIPPED DESSERTS:
Chocolate Raisin Clusters may be the healthiest of all the popular chocolate candy. Raisins are packed full of calcium, potassium, iron, fiber, and vitamin B. Make this recipe with dark chocolate and you've got a delicious antioxidant rich snack.
This obviously doesn't mean making (and eating) them every day, but you can feel good about whipping them up for after school snacks every once and while. I've also made Chocolate Raisin Clusters for holiday gifts. They stay good for a while so they are perfect for gift baskets.
To make individual chocolate covered raisins, simply spread out raisins on a parchment covered baking sheet. Carefully pour chocolate over raisins, not allowing chocolate to pool. You can also use a fork to dip raisins into melted chocolate one or two at a time.
My Chocolate Raisin Clusters couldn't be easier to make! I like to use a microwave because I don't have to worry about water sputtering up and getting into my chocolate. Water and melting chocolate are not the best combo! If you do want to use the stove, I recommend using a pan and bowl.
How to Melt Chocolate on the stove:
To make a homemade double boiler, all you need is a sauce pan and a heat proof glass bowl. Choose a bowl that fits tightly over the pan to keep the steam in but won't touch the water. Add about 1-2 inches of water to the pan. Turn burner on medium and heat up water. Place bowl with chocolate on top of pan. Stir occasionally until melted.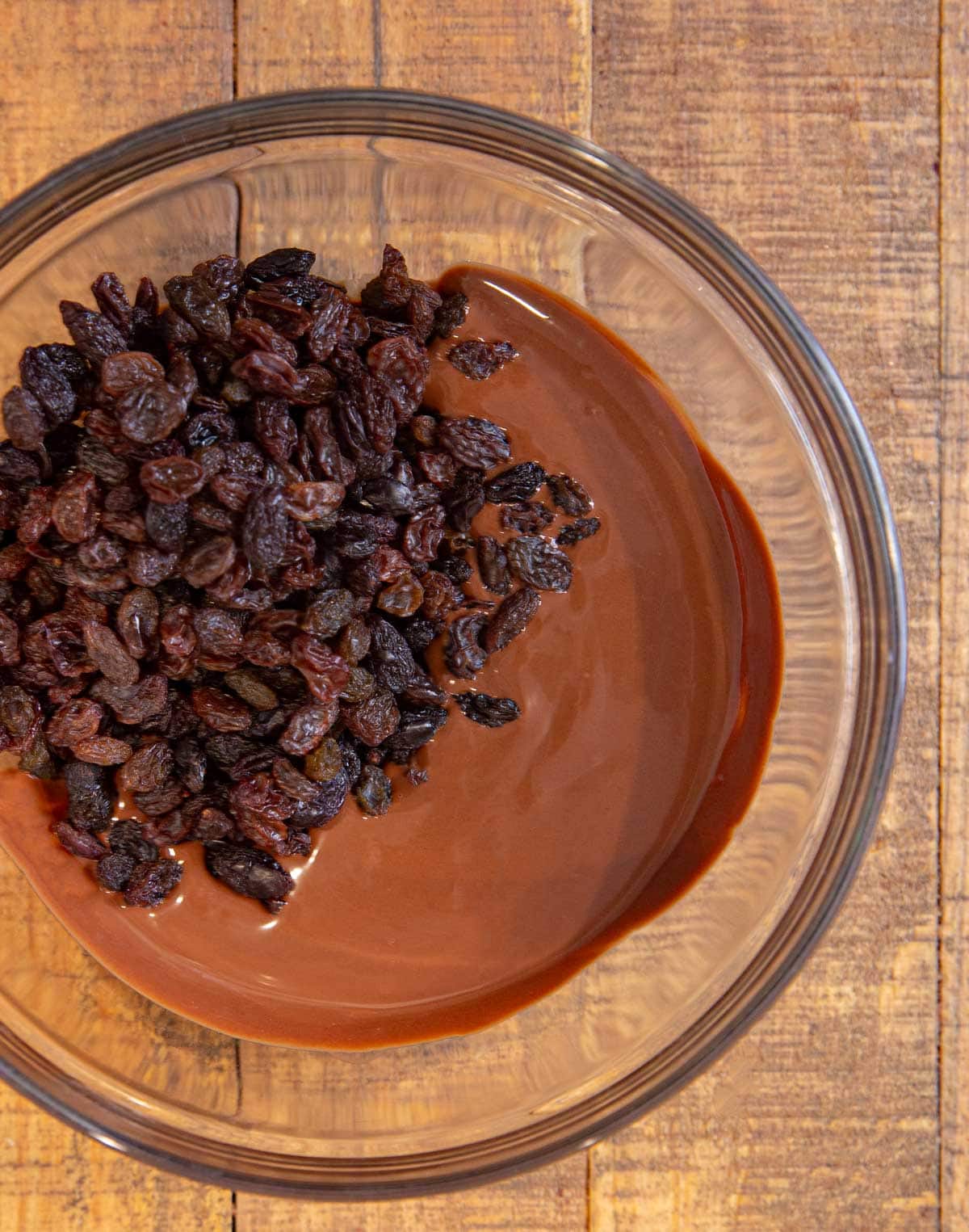 Create a free account to

Save Recipes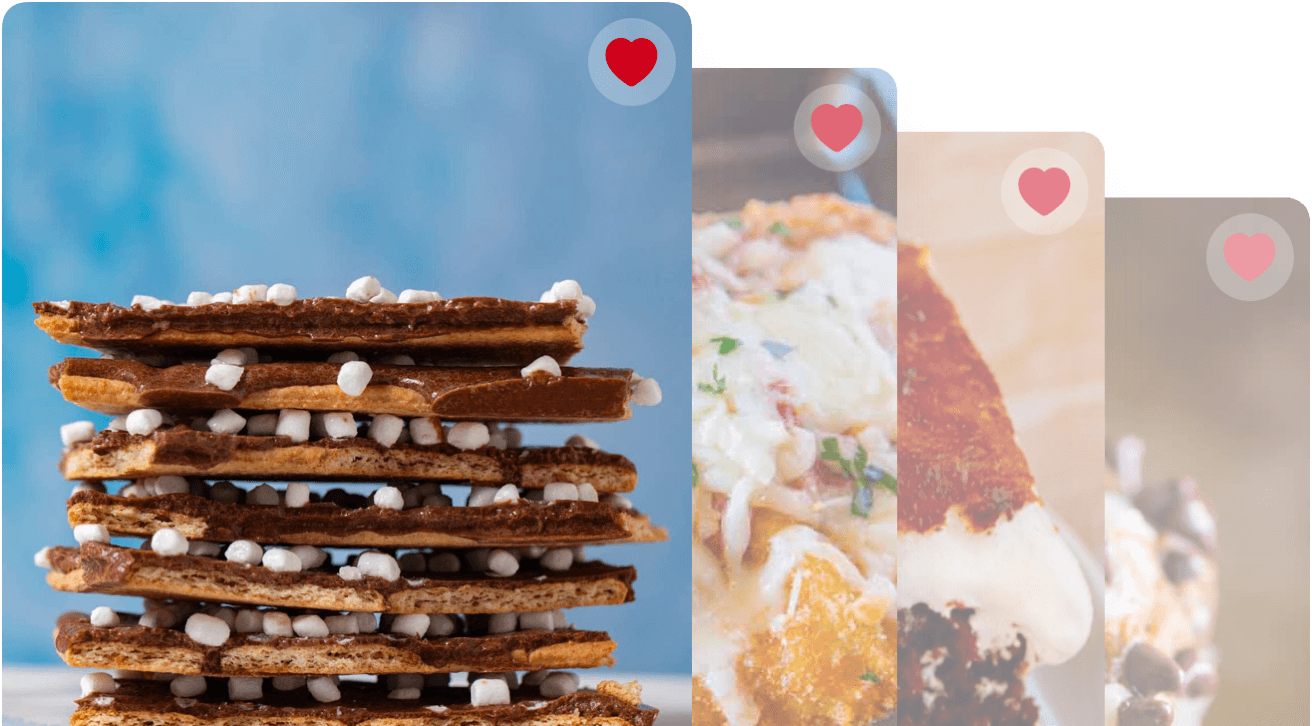 VARIATIONS ON CHOCOLATE RAISIN CLUSTERS
Chocolate: Mix in different chocolate chips like white chocolate or dark chocolate. You can also use chocolate candy bars or chocolate wafers.
Peanut Butter: Add a little protein and a whole lot of flavor and melt peanut butter with chocolate. Stir in a handful of peanuts for some crunch.
Dried Fruit: You can use a variety of dried fruit or berries like blueberries, cranberries, or cherries. Instead of regular California raisins, try golden raisins or a mix of both.
Bridge Mix: Turn these into Bridge Mix Clusters by adding assorted nuts like Pistachios, walnuts, almonds, and peanuts, and small diced Marshmallows and Caramels.
Trail Mix: Take these hiking as a power Trail Mix snack. Use dark chocolate and add large granola bits, pistachios, and cashews.
Corn Flakes: If you are a Raisin Bran fan, you are going to love mixing in a cup of corn flakes (or actual Raisin Bran) into the melted chocolate with the raisins.
Rum Raisin Chocolate Clusters
For a holiday version of Chocolate Raisin Clusters, similar to my Rum Ball Truffles, soak the raisins in rum. Bring a ⅓ cup of gold rum to a simmer in a small sauce pan. Add raisins, remove heat, and cover. Once completely cooled down, drain raisins and blot dry.
MORE TASTY HOLIDAY SNACK RECIPES
HOW TO STORE CHOCOLATE RAISIN CLUSTERS
Serve: To keep at room temperature for up to 2 weeks, store in a sealed container in a cool, dry place.
Store: If it is too warm at room temperature, store in the refrigerator for 2-3 weeks.
Freeze: You can freeze Chocolate Raisin Clusters for about 2 months. Thaw overnight in refrigerator.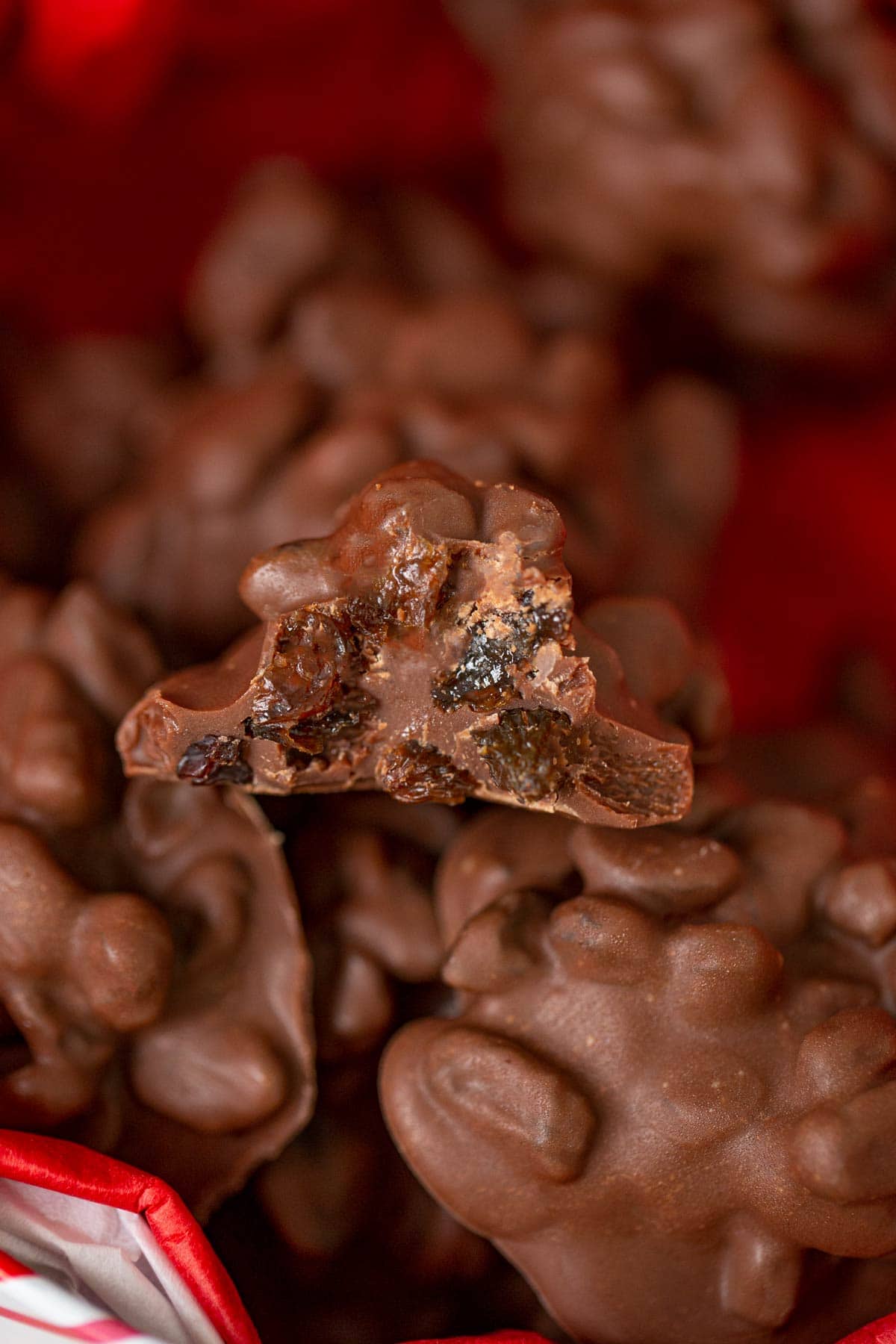 Ingredients
2

cup

milk chocolate chips

2

cups

California raisins
Instructions
Line baking sheet with parchment paper and set aside.

Melt chocolate in microwave, stirring every 30 seconds.

Stir raisins into melted chocolate.

Drop by teaspoonfuls onto prepared baking sheet.

Refrigerate until firm.
Nutrition
Calories:
133
kcal
|
Carbohydrates:
24
g
|
Protein:
1
g
|
Fat:
4
g
|
Saturated Fat:
3
g
|
Cholesterol:
3
mg
|
Sodium:
16
mg
|
Potassium:
120
mg
|
Fiber:
1
g
|
Sugar:
11
g
|
Vitamin A:
40
IU
|
Vitamin C:
1
mg
|
Calcium:
25
mg
|
Iron:
1
mg