Easy Italian Beef served in hoagie rolls for the perfect sandwich your guests will love with all the classic Italian Beef flavors.
We love cooking with roasts including our favorite Ultimate Slow Cooker Pot Roast and Slow Cooker Roast Beef (Cooked Medium and Sliceable!).
Italian Beef
Italian Beef Sandwiches are a recipe as old as Pinterest itself. A large chuck roast, Italian dressing mix, beef broth and pepperoncini peppers cooked low and slow in your slow cooker for 8 hours until it shreds apart easily.
I've made this in the slow cooker more times than I can count but I have recently started making the recipe in the oven because it's even easier!
One of the most important things about cooking with roasts in the slow cooker is to brown the roast before adding it to the slow cooker. This adds a ton of flavor for only a bit more effort.
So what's the problem? Well it is simple. Most people don't have aluminum inserts in their slow cookers. So you end up getting two things dirty when you don't have to! It's easy, use a dutch oven to sear the meat and just put it in the oven to finish. No need to make more work. It can cook low and slow in the oven and in just a few hours you're ready to enjoy some delicious sandwiches.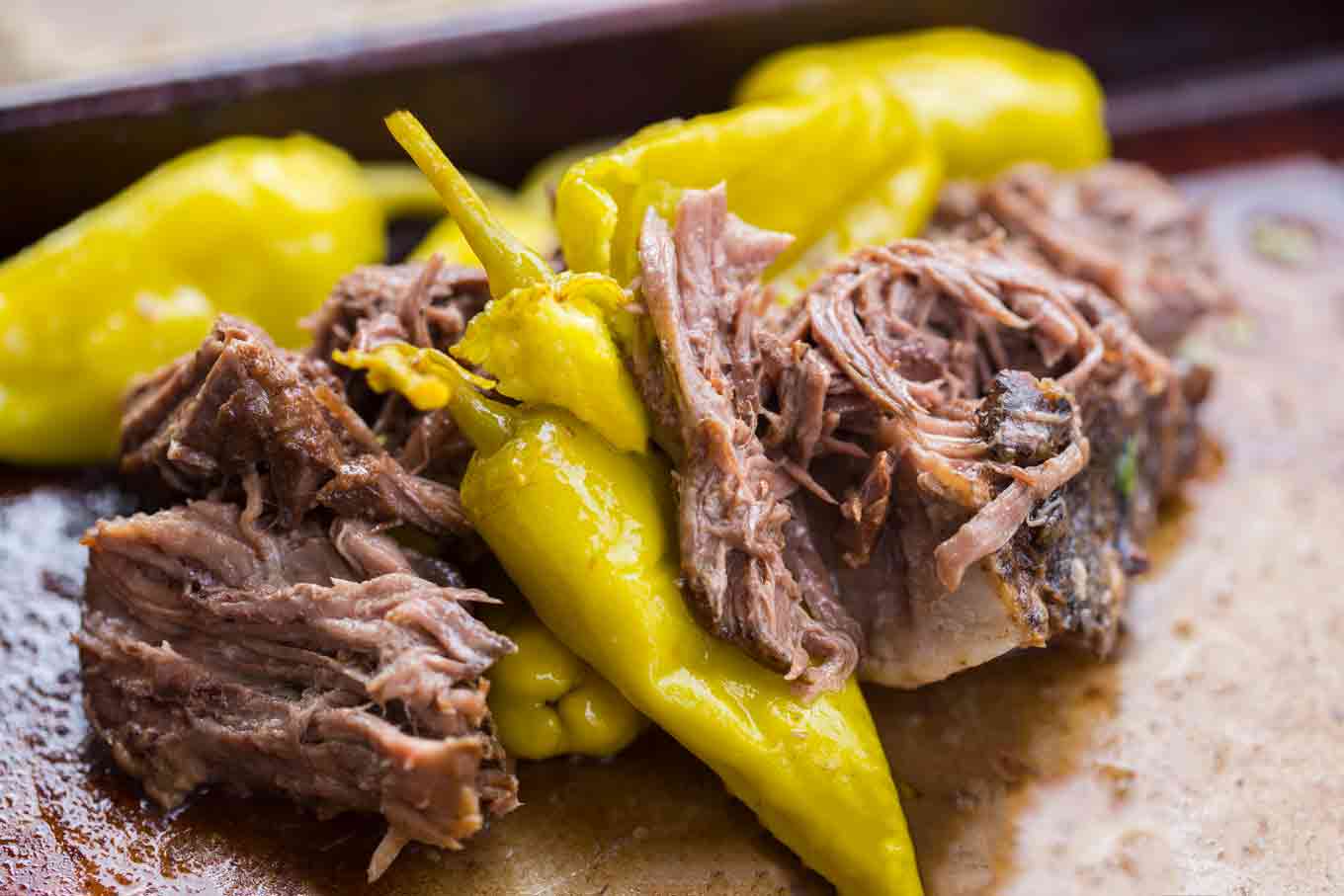 Create a free account to Save Recipes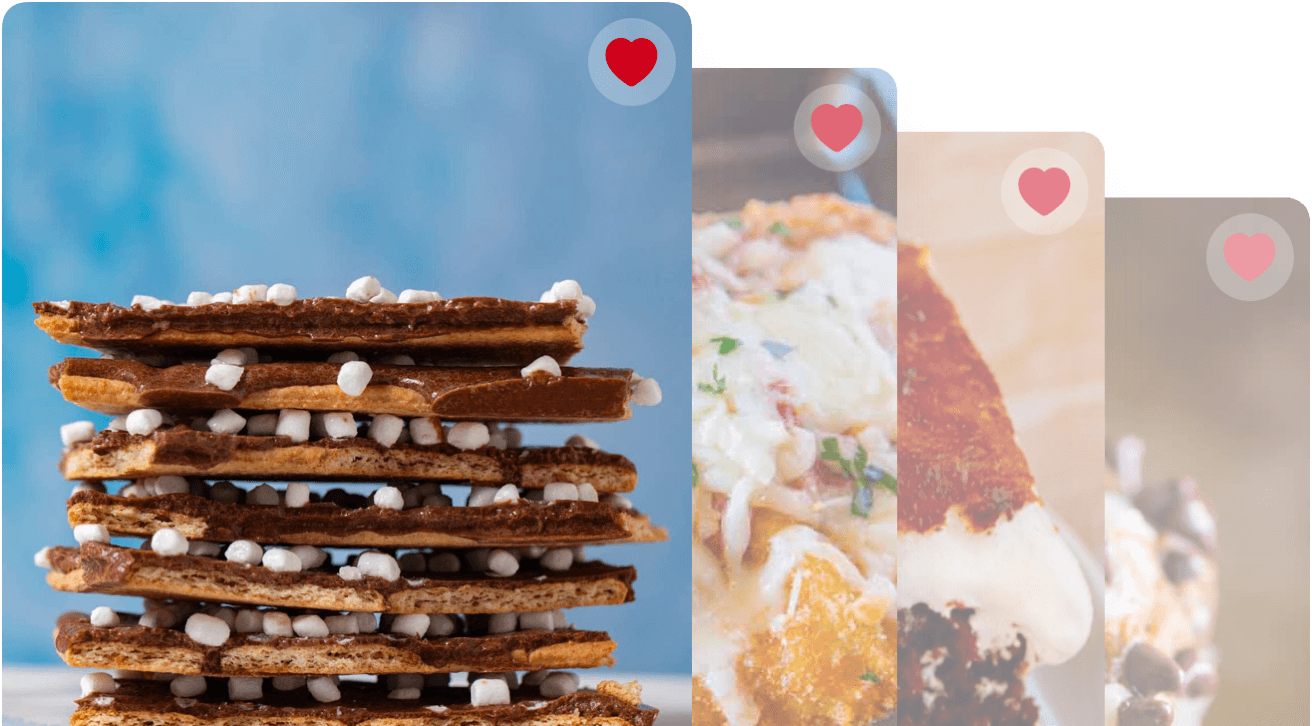 There's a general rule on the site that I don't tend to use a lot of pre-made mixes. If you'd like to skip the pre-made Italian Dressing Mix here's an easy homemade version you can use either for this recipe or for use as Italian Salad Dressing.
Homemade Italian Dressing Mix Recipe:
1 teaspoon garlic salt
1 teaspoon onion powder
1 teaspoon sugar
¼ teaspoon dried basil
2 teaspoons dried oregano
2 teaspoons kosher salt
¼ teaspoon coarse ground black pepper
2 teaspoons dried parsley
1 pinch celery salt
Whisk together and keep in closed container.
To make into a dressing add ⅓ cup white vinegar and ¾ cup canola oil to the mix and shake well before serving.
Slow Cooker Italian Beef:
Yes, of course it is easy to cook the recipe in your slow cooker. It is by far the most popular way. Once you've seared the meat simply add it and the rest of the ingredients to your slow cooker for 8 hours on low.
What to serve with Italian Beef:
Italian Beef is generally served on hoagie rolls along side Crispy Sweet Potato Fries, Garlic French Fries or Beer Battered Onion Rings as it is normally served in diners and takeout restaurants.
Ordering an Italian Beef sandwich has slang just like Pat's Philly Cheese Steaks and it all comes down to the dip or the lack of dip.
Typical Italian beef orders:
Hot dipped: Italian beef served with the bread dipped in the juices along with peppers.
Sweet dry: Italian beef on bread with sweet peppers.
Cheesy beef (cheef): Italian beef with cheese, usually Provolone.
When it comes to cheese on the Italian Beef it's a highly debated topic. Most people do NOT top the sandwiches with cheese as the tanginess from the peppers adds a unique flavor that doesn't really need cheese. I'm a person who loves Provolone so I always serve it with provolone but you can also use sliced mozzarella in place of Provolone as well.
When served with cheese toast the roll with the slices of cheese on the open faced bread then add in the meat so it's completely melted when served.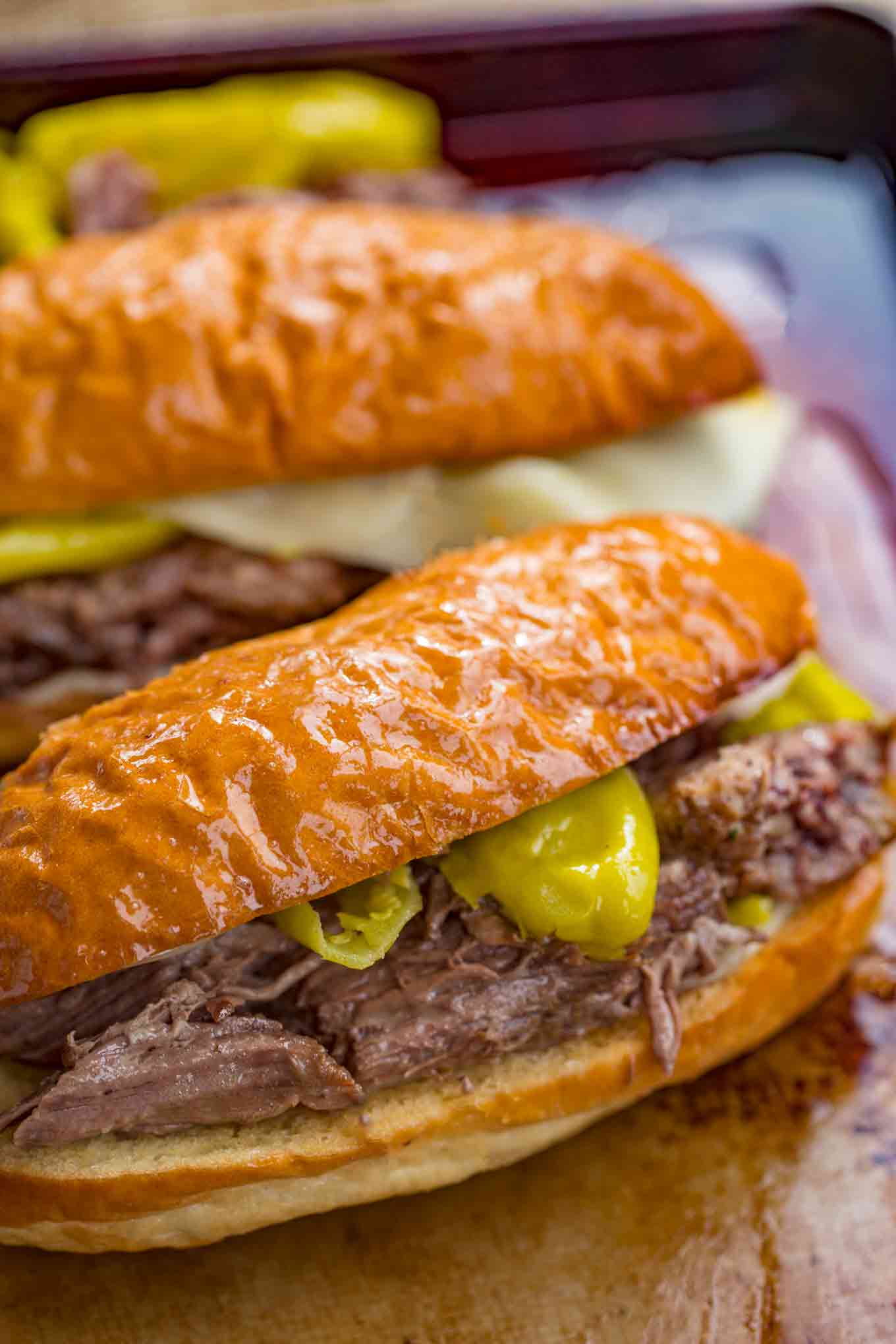 Ingredients
5

lbs

chuck roast

1

teaspoon

kosher salt

1/2

teaspoon

coarse ground black pepper

2

cups

beef broth

1

ounce

Italian salad dressing mix

1

cup

pepperoncini peppers with juice
Instructions
Season the beef with salt and pepper and sear in a large dutch oven over medium high heat until a dark brown crust forms on all sides (about

2 minutes on each side

).

Add the beef broth, dressing mix and pepperoncini peppers over the roast and cook in a 325 degree oven for

3 hours

before shredding with forks.

Slow Cooker Directions: Add the seared beef along with the rest of the ingredients to the slow cooker and cook on low for

8-9 hours

before shredding with a fork.
Nutrition
Calories:
523
kcal
|
Carbohydrates:
1
g
|
Protein:
55
g
|
Fat:
32
g
|
Saturated Fat:
14
g
|
Cholesterol:
195
mg
|
Sodium:
1114
mg
|
Potassium:
973
mg
|
Vitamin A:
35
IU
|
Calcium:
52
mg
|
Iron:
6
mg