Lemon Cake Roll is a delicious, lemony sponge cake filled with a sweet cream. This gorgeous, tasty dessert is super easy to make and perfect for spring!
What do you get when you cross my Chocolate Cake Roll and my popular Easy Lemon Bars? A tasty Easter dessert that is sure to impress. It's another delicious, easy Cake Recipe that your family will love.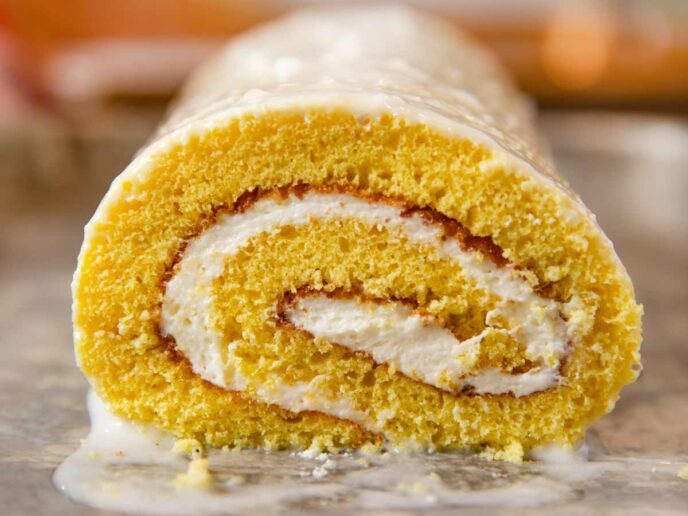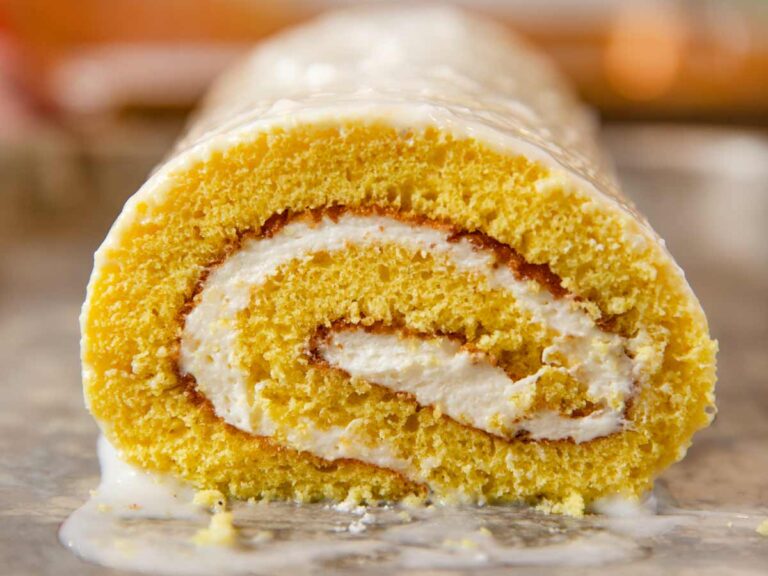 LEMON CAKE ROLL
This may come as a surprise, but late winter to early summer is actually the peak season for most citrus. It makes sense in a way, who doesn't love a burst of sunshine-y fruit like lemons and oranges just when you are tired of the gloomy, cold months.
Tangy, tart lemons are usually available year round most places but right now they are hitting their peak in flavor. Naturally that means it's the best time to roll out (har-har) this Lemon Cake Roll. Bad puns aside, I'm so excited to share this cake recipe with you.
Rolled cakes might seem intimidating, but they really aren't that stressful unless you are a contestant on the Great British Bake Off. No elaborate designs or daring flavor combinations in this recipe, just good old fashioned lemon sponge cake filled with a tart yet sweet lemon filling. (Just in case, I did include some tips below to avoid any rolled cake disasters.)
I used standard lemons in this Lemon Roll Cake, usually a Lisbon or Eureka variety, although most stores just label them "lemons". If you are making this cake during January or February, you should try Meyer Lemons. These smaller, lemon-mandarin orange hybrids are less tart and much sweeter, especially this time of year.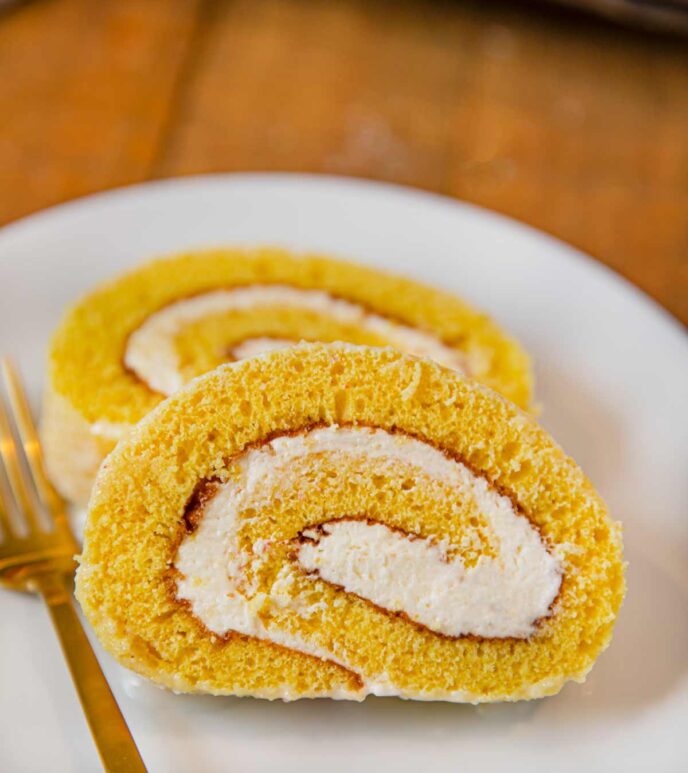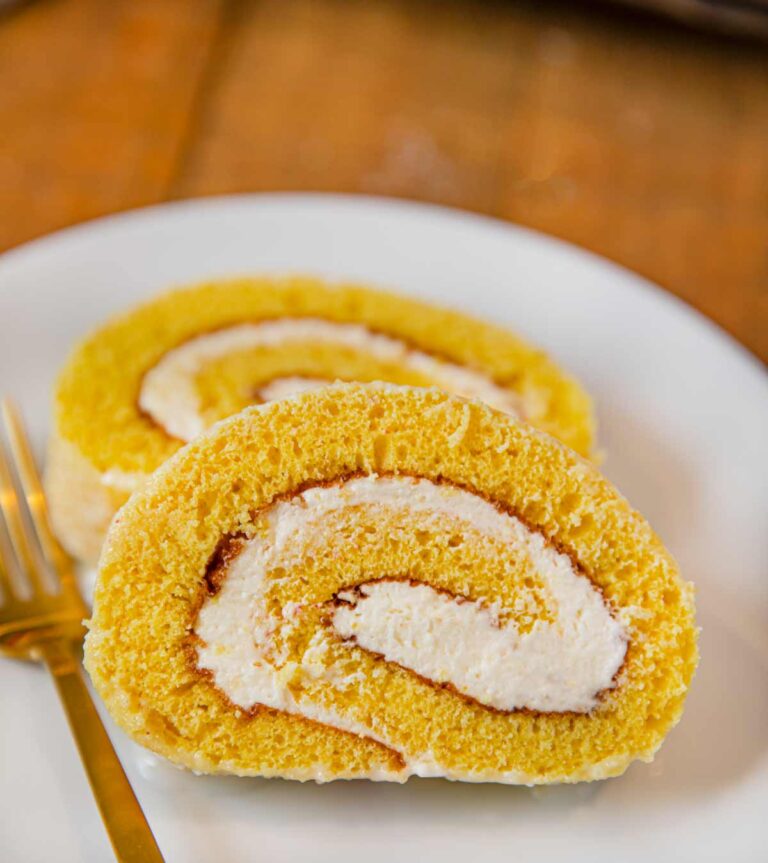 Whichever lemons you use, this is a great cake to enjoy the height of citrus season. It's a gorgeous dessert to serve at any Easter brunch or dinner. Make it even more impressive with a sweet icing glaze and fresh berries, or by dusting powdered sugar over stencils for a quick, beautiful design.
Tips for rolling a cake:
Parchment paper is your best friend for this cake. Grease some to bake the cake on and then you will use it later to pre-roll your cake.
Remove your cake from the pan immediately after it comes out of the oven. I like to flip mine onto a tea towel dusted with powdered sugar.
Roll your cake in parchment paper about 5 minutes after it comes out of the oven. This step is crucial to making it easier to roll the cake with filling after it's cooled.
Make sure to roll the cake from the same side each time to avoid breakage.
Use a tea towel to help roll your cake with the filling, it will keep the outside from getting messed up.
MORE BEAUTIFUL, TASTY CAKES FOR EASTER
HOW TO MAKE A LEMON CAKE ROLL
Bake Your Cake: You're going to bake your cake in a jelly roll pan on parchment paper.
Roll While Warm: Roll the cake while warm and let it sit rolled up while it cools.
Make Frosting: Make your frosting for the inside and unroll carefully to frost then roll back up.
Make Icing: Make your easy powdered sugar icing but thin with lemon juice. If this is too tart use half lemon juice half water.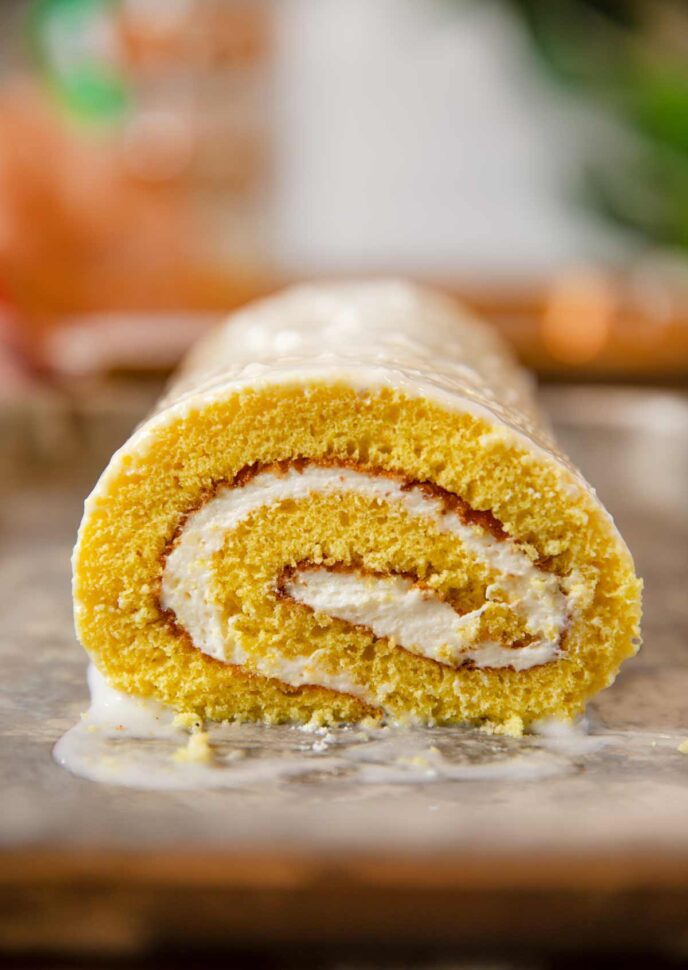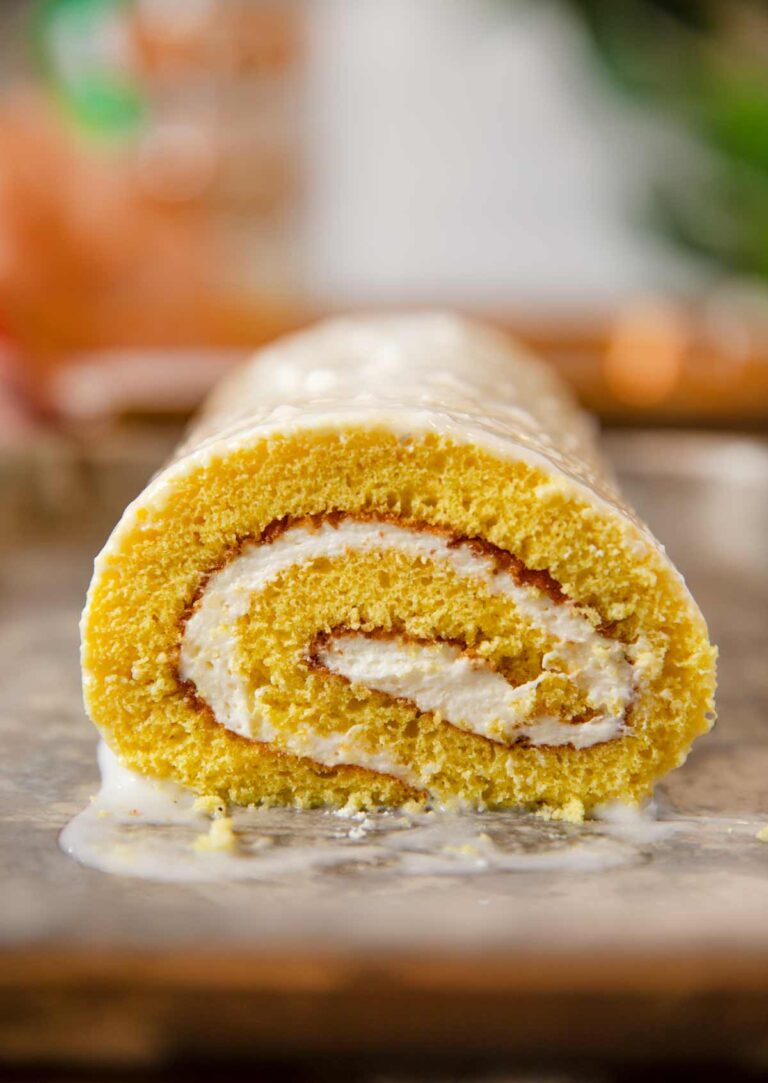 Create a free account to

Save Recipes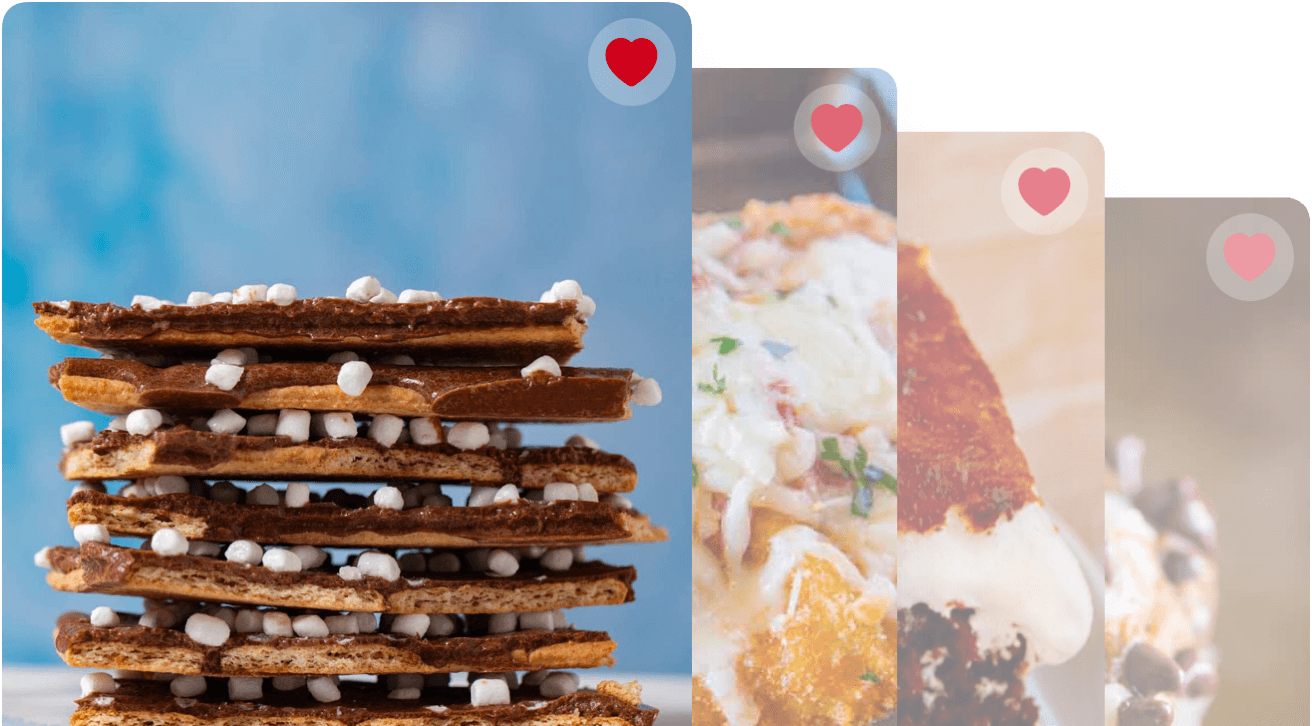 VARIATIONS ON LEMON CAKE ROLL
Lemon Curd: Punch up the lemony flavor by making the regular lemon filling in this recipe and then spreading a thin layer of my super easy Lemon Curd on top before rolling.
Cream Cheese: Mix some softened cream cheese into the filling mixture to tone down the sweetness. Top with Cream Cheese Frosting and decorate with fresh berries or candied lemon peels.
Coconut: Give this cake a bit of a tropical taste by sprinkling coconut shreds onto the lemon filling before rolling. Toast some shredded coconut to garnish the top of the cake.
Raspberry Buttercream: Raspberries and lemon are a classic flavor combination that tastes absolutely divine. Mix a ½ cup of raspberry (recipe below) with 1 cup of Buttercream Frosting. Use in place of the sweet cream to fill your cake.
How to make Raspberry Curd:
Ingredients: ½ cup lemon juice, 2 tsp lemon zest, ¾ cup granulated sugar, 3 eggs, 8 tbsp cold unsalted butter (cut into cubes), 1 cup raspberries
Puree the raspberries in a blender. Strain seeds out through a sieve.
In a medium saucepan, whisk together the raspberries, lemon juice, lemon zest, sugar, and eggs until combined.
Reduce heat to low and keep stirring the mixture constantly with a wooden spoon for 1 minute.
Add in the butter and stir constantly for a total of 5-7 minutes. Curd should be thick enough that it sticks to the back of spoon.
Strain curd through a sieve into a glass bowl. Cover with a plastic wrap and chill in the refrigerator for 1 hour.
DELICIOUS FRUIT DESSERTS:
HOW TO STORE A LEMON CAKE ROLL
Serve: Your cake is okay at room temperature for up to 2 hours.
Store: Keep your Lemon Cake in the refrigerator for up to 3 days in a sealed container.
Freeze: Cool cake completely before wrapping in plastic wrap. Freeze in an airtight container for up to 3 months.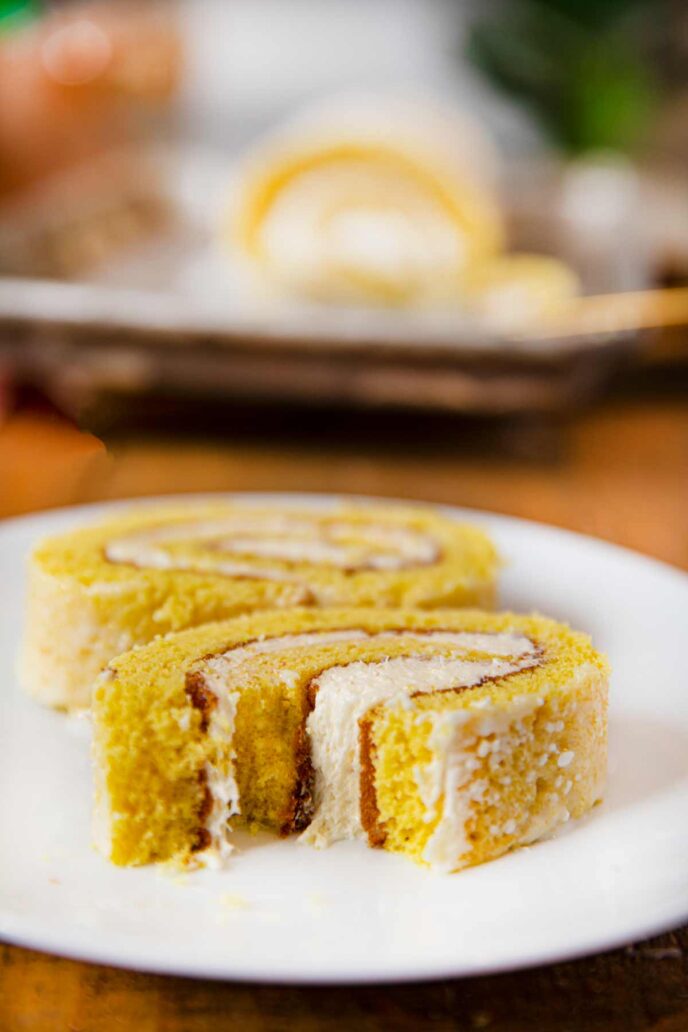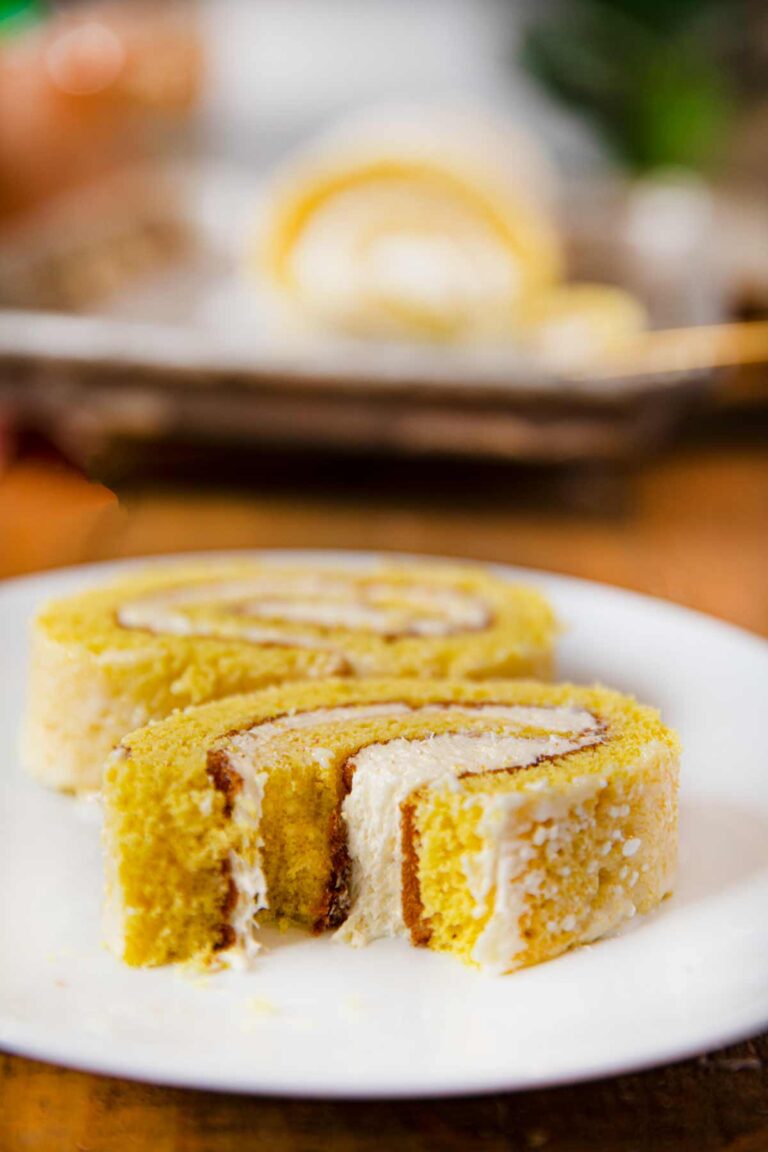 Ingredients
Cake Batter:
3

large

eggs

1

cup

sugar

3

tablespoons

cold water

1

cup

flour

1

teaspoon

baking powder

1/4

teaspoon

salt
Buttercream Filling:
1

cup

unsalted butter

, softened

3

cups

powdered sugar

1

teaspoon

vanilla extract

2

tablespoons

lemon juice
Lemon Curd Filling: (Optional)
1

cup

sugar

3

tablespoons

flour

1

large

egg

, lightly beaten

3/4

cup

water

1/4

cup

lemon juice
Glaze:
2

tablespoons

lemon juice

1

tablespoon

whole milk

, or more as needed to thin

2 1/2

cups

powdered sugar

1

teaspoon

lemon zest
Instructions
Preheat oven to 375 degrees.

Beat eggs in a mixing bowl for

3 minutes

.

Add sugar gradually to eggs while mixing. Beat for an additional

2 minutes

or until mixture becomes thick.

Mix in the 3 tablespoons water, 1 cup flour, baking powder, and salt.

Line a 15 inch by 10 inch baking pan with parchment paper and grease well.

Pour the batter into the pan and spread evenly.

Bake for

12-14 minutes

, or until cake springs back when lightly touched.

While the cake is still warm, roll the parchment paper into a roll and let cool in the roll shape.
Buttercream Filling:
Clean your stand mixer and while the cake is baking add the butter and powdered sugar on low speed until just combined.
For Lemon Curd Filling: (Optional)
In a small saucepan, combine the sugar, flour, egg, water and lemon juice.

Cook and stir over medium heat until mixture comes to a boil.

Cook and stir for

1 minute

or until thickened. Remove from the heat; cool to room temperature.
To Fill Cake:
Spread filling (if using curd too add buttercream first) evenly over cake to within 1" of edges. Roll up again starting from the same short side.

Place seam side down on a serving platter. Cover and refrigerate for

1-2 hours

.
Glaze:
Mix the powdered sugar, milk, lemon juice and lemon zest until you have a thick but pourable consistency, adding up to an additional tablespoon of lemon juice if needed.

Pour the glaze over the lemon roll.
Nutrition
Calories:
300
kcal
|
Carbohydrates:
68
g
|
Protein:
4
g
|
Fat:
2
g
|
Saturated Fat:
1
g
|
Cholesterol:
70
mg
|
Sodium:
78
mg
|
Potassium:
76
mg
|
Fiber:
1
g
|
Sugar:
58
g
|
Vitamin A:
102
IU
|
Vitamin C:
3
mg
|
Calcium:
27
mg
|
Iron:
1
mg