No-Churn Chocolate Ice Cream is creamy, rich perfection. It's the easiest homemade ice cream ever made with heavy cream, condensed milk, vanilla, and cocoa.
Easy Chocolate Ice Cream is the perfect Dessert Recipe to keep you cool throughout the summer. It turns out just as delicious as our Classic Vanilla Ice Cream Recipe, however, this no-churn version doesn't even need an ice cream maker to make it.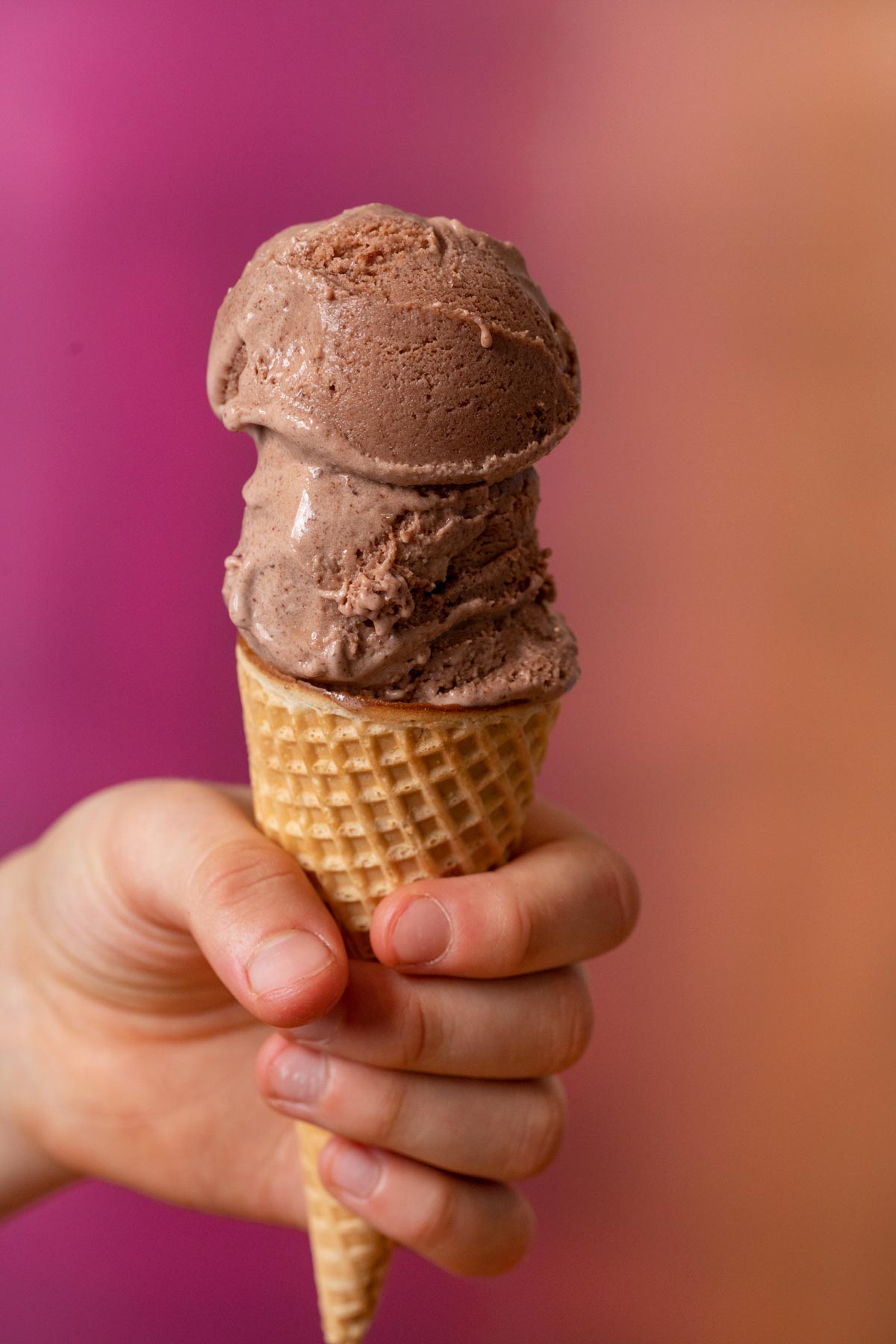 NO-CHURN CHOCOLATE ICE CREAM
Although classic ice cream recipes are great, you can make your favorite ice cream without all the steps and fancy equipment. This recipe doesn't need an ice cream machine or any special ingredients. It comes together easily and turns out perfect every time!
This creamy ice cream recipe is so easy to make with just 4 ingredients. The prep time only takes about 10 minutes to combine the cream and chocolate mixture into the ice cream custard. Then all you have to do is wait a few hours for the no-churn ice cream to set in the freezer. The hardest part of the whole process is having patience for it to freeze before digging in.
It's a great recipe to let kids help make because the instructions are easy to follow. Younger kids will especially love seeing how the recipe freezes into delicious chocolate ice cream. It's a fun family activity for everyone to enjoy!
ICE CREAM TOPPINGS
One of the best things about simple ice cream flavors like chocolate or vanilla is that you can add as many fun toppings to the traditional ice cream as you want. Some classic toppings to try on are Whipped Cream, Hot Fudge Sauce, berries, peanut butter, Strawberry Topping, or Caramel Sauce. You can also try out more fun, decorative toppings like sprinkles, oreo crumbs, gummy bears, and other candies.
If you're serving homemade ice cream for a party or get-together, try putting out a lot of different toppings for guests to choose from. Then everyone can make their own bowl of ice cream exactly how they want. It's like having an ice cream shop in your own home!
MORE ICE CREAM RECIPES
HOW TO MAKE NO CHURN CHOCOLATE ICE CREAM
Whipped cream: To start off pour the heavy whipping cream into your stand mixer. Whip on medium-high speed until stiff peaks form. This should take between 2-3 minutes. Leave the whipped cream while you get started on the rest of the recipe.
Ice cream mixture: Add the sweetened condensed milk, natural cocoa powder, and vanilla extract to a large mixing bowl. Use a rubber spatula to mix the ingredients together until smooth. Add half of the whipping cream from earlier to the bowl, and fold it in gently. Don't stir too hard or the whipped cream will become less fluffy. Once the cream is mixed in, fold in the remaining whipped cream. You don't want to add all the whipped cream at once or it will be too hard to fold it into the other ingredients.
Freeze: Find a freezer-safe container with a cover that's large enough to hold the ice cream mixture. Pour the chocolate ice cream into the container, cover, and store it in the freezer. Let the No-Churn Chocolate Ice Cream set for at least 4 hours before you take it from the freezer to serve.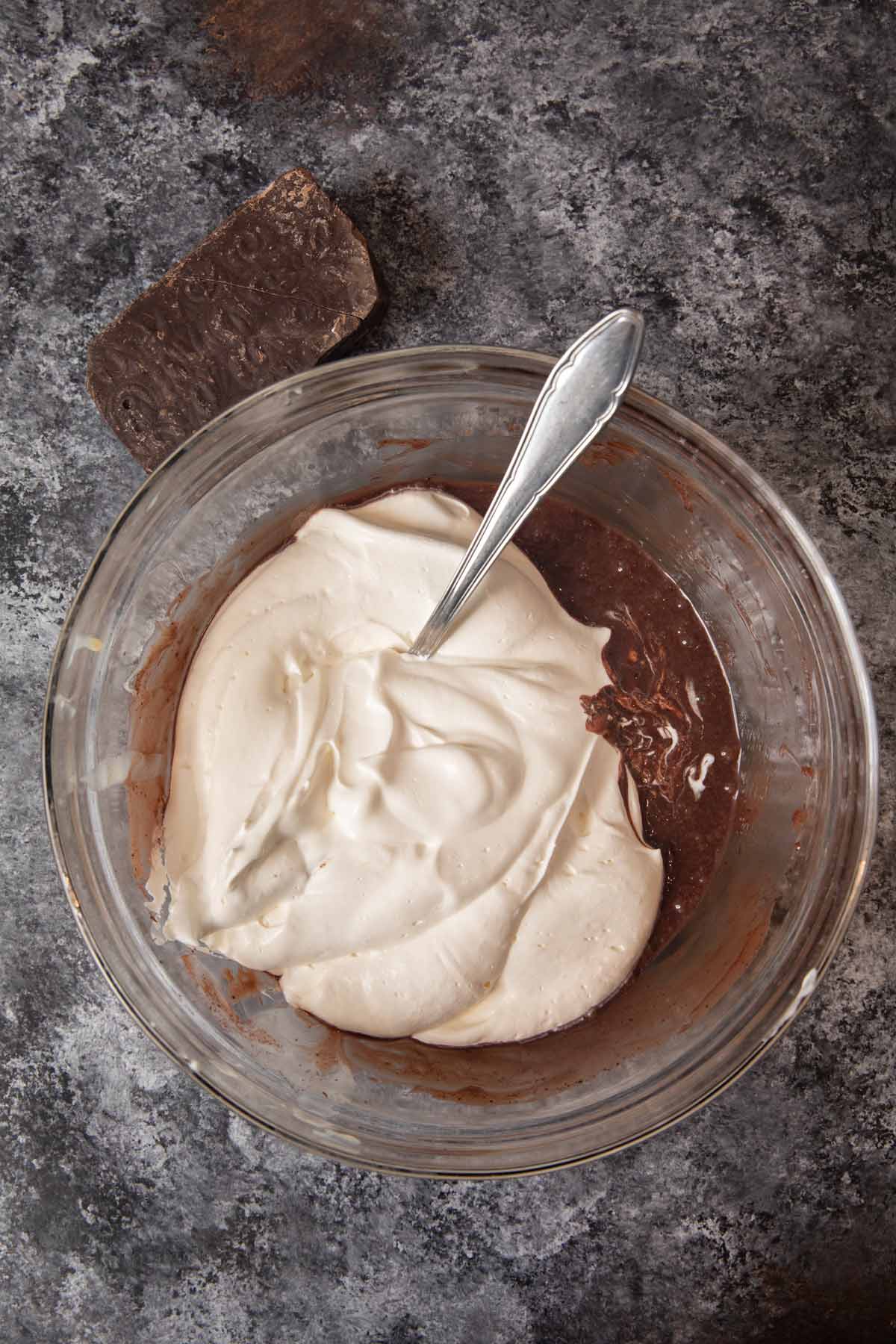 Create a free account to

Save Recipes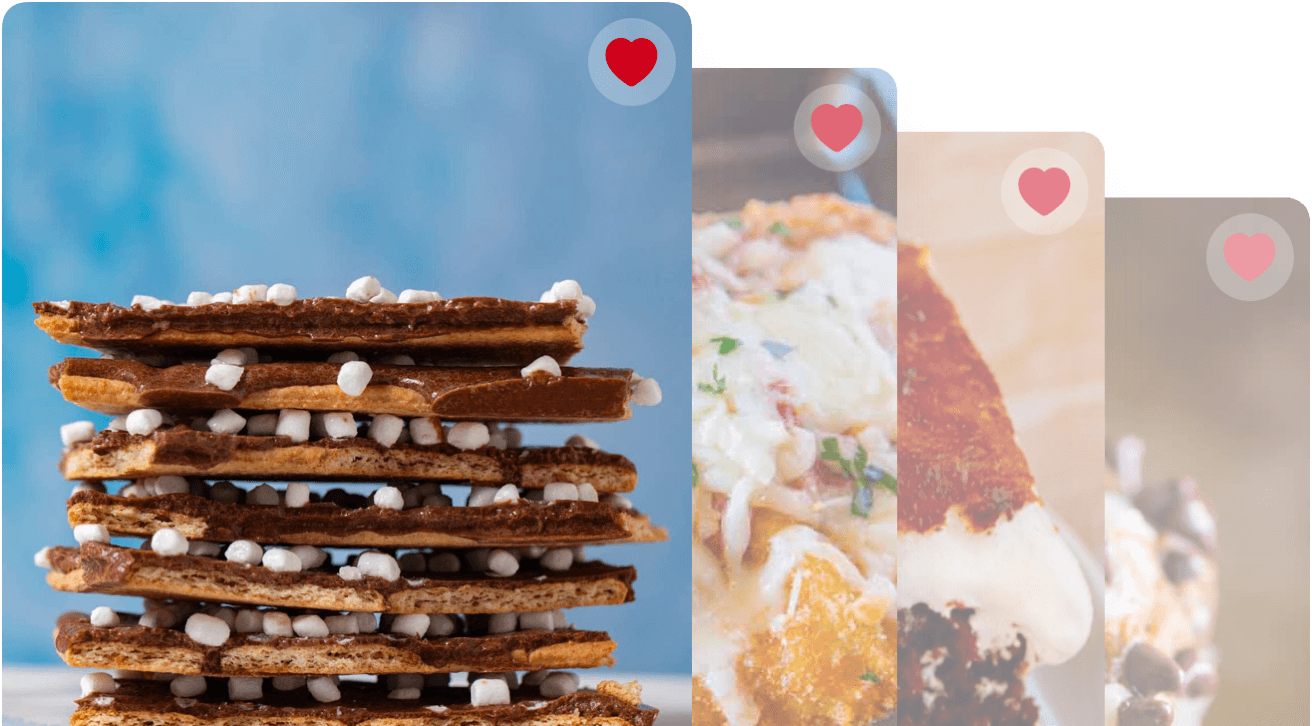 VARIATIONS ON NO CHURN CHOCOLATE ICE CREAM
Double Chocolate Ice Cream: For extra chocolatey ingredients in the recipe mix in chocolate chunks or chocolate chips. You can use semisweet chocolate, dark chocolate, or milk chocolate depending on your taste.
Fruit: There are lots of ice cream flavors you can experiment with using the same ice cream base. Try mixing in fruits that go well with chocolate like strawberry, raspberry, or cherry. If you use strawberries, slice them into bite-sized pieces, and if your using cherries make sure to use pitted ones.
Mint Chocolate: For some refreshing mint flavor add 2 teaspoons of pure mint extract to the mixture at the same time you add the vanilla.
Peanut Butter: Peanut butter and chocolate are a classic pairing, and it's easy to incorporate it into this recipe. You can add peanut butter as a topping to the ice cream once it's made, or swirl some peanut butter into the custard before you freeze it. You could also mix in peanut butter candies like Mini Reese's Cups or Reese's Pieces.
DESSERTS TO SERVE CHOCOLATE ICE CREAM WITH
HOW TO STORE CHOCOLATE ICE CREAM
Serve: Make sure to give the ice cream recipe at least 4 hours to set in the freezer before you serve it. If the ice cream has gotten too hard, you can let it thaw for a few minutes before scooping it up into bowls.
Store: When you aren't serving the Chocolate Ice Cream, you should keep it in a covered container in the freezer. It will stay good in the freezer for 2-3 weeks.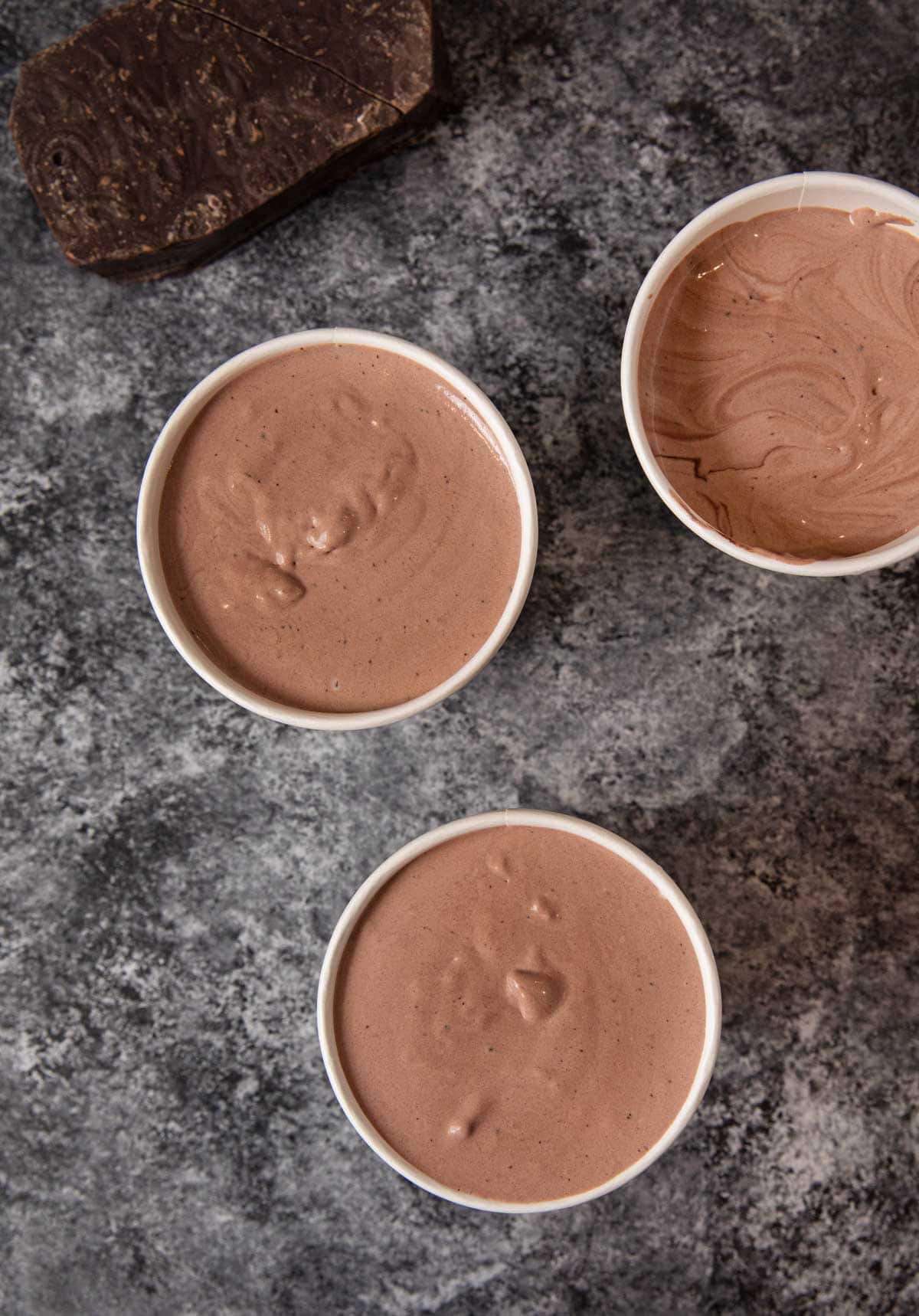 Ingredients
2

cups

heavy cream

14

ounces

sweetened condensed milk

3

tablespoons

unsweetened cocoa powder

1

tablespoon

vanilla extract
Instructions
To your stand mixer add the heavy cream and whip to stiff peaks,

2-3 minutes.

In a large bowl stir together condensed milk, cocoa powder, and vanilla with a spatula.

Add in half the whipped cream and fold together gently until well mixed.

Add in the rest of the whipped cream and fold together gently.

Pour into a covered container and freeze for

4 hours

before serving.
Nutrition
Calories:
299
kcal
|
Carbohydrates:
24
g
|
Protein:
4
g
|
Fat:
21
g
|
Saturated Fat:
13
g
|
Cholesterol:
79
mg
|
Sodium:
69
mg
|
Potassium:
208
mg
|
Fiber:
1
g
|
Sugar:
22
g
|
Vitamin A:
806
IU
|
Vitamin C:
1
mg
|
Calcium:
146
mg
|
Iron:
1
mg