Pork Carnitas (Oven) are crispy and bursting with sweet and spiced flavor. It's the perfect meat to serve in tacos, burritos, and sandwiches.
We already have a recipe for Slow Cooker Chicken Carnitas on the blog. These authentic Pork Carnitas have a similar taste and texture but use a different cooking method and meat. Just like chicken carnitas, they make an easy Weeknight Dinner Recipe especially if you serve them up with tacos and your favorite toppings.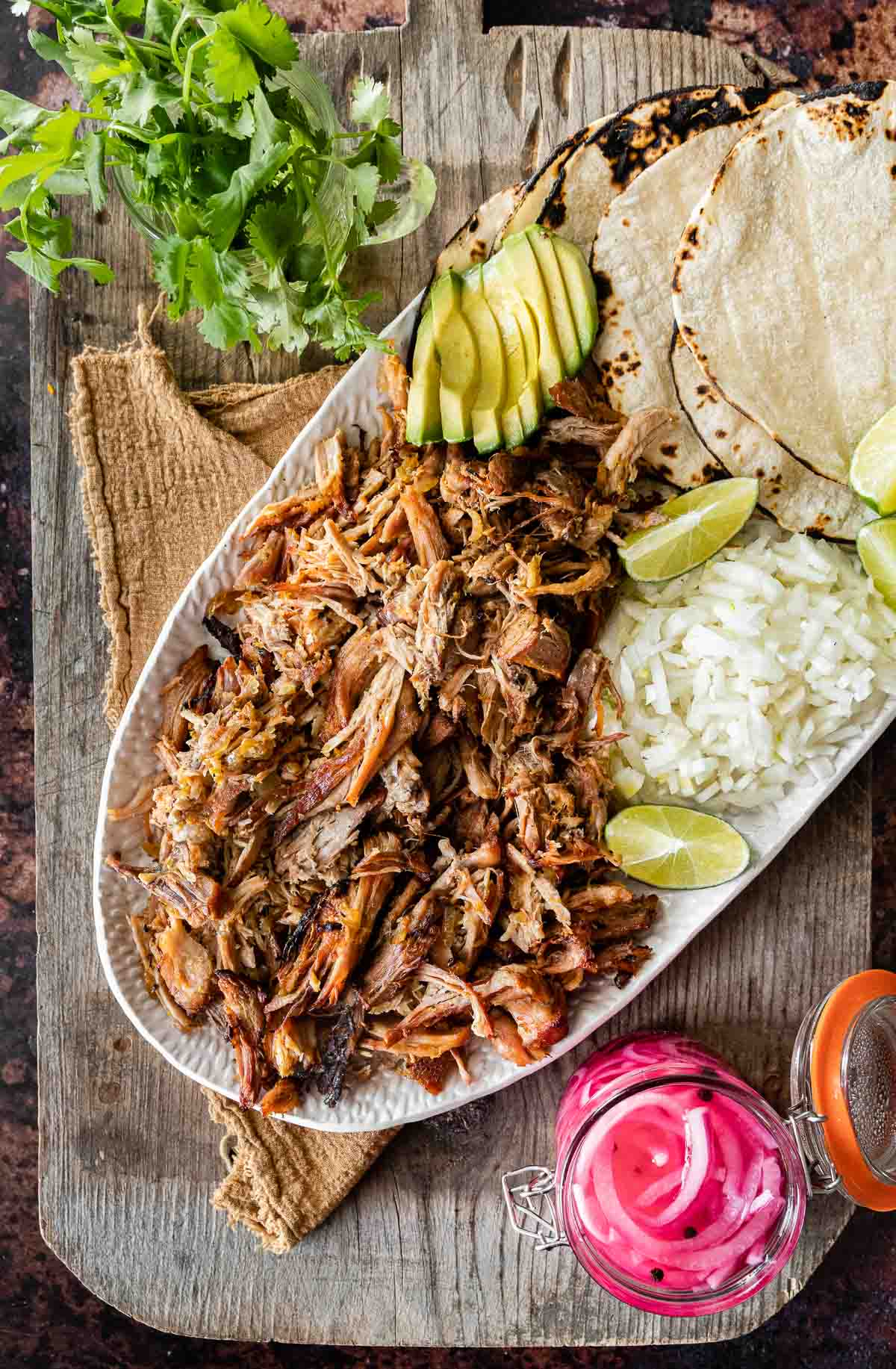 PORK CARNITAS (OVEN)
This Pork Carnitas recipe is the perfect dish to enjoy traditional Mexican flavors in juicy, sweet, and tangy pork. The crispy Pork Carnitas are cooked in a dutch oven until tender and juicy. Then roasted in the oven for an additional half-hour to get the perfect crispy texture. They're absolutely bursting with flavor, and sure to become a favorite recipe for pork.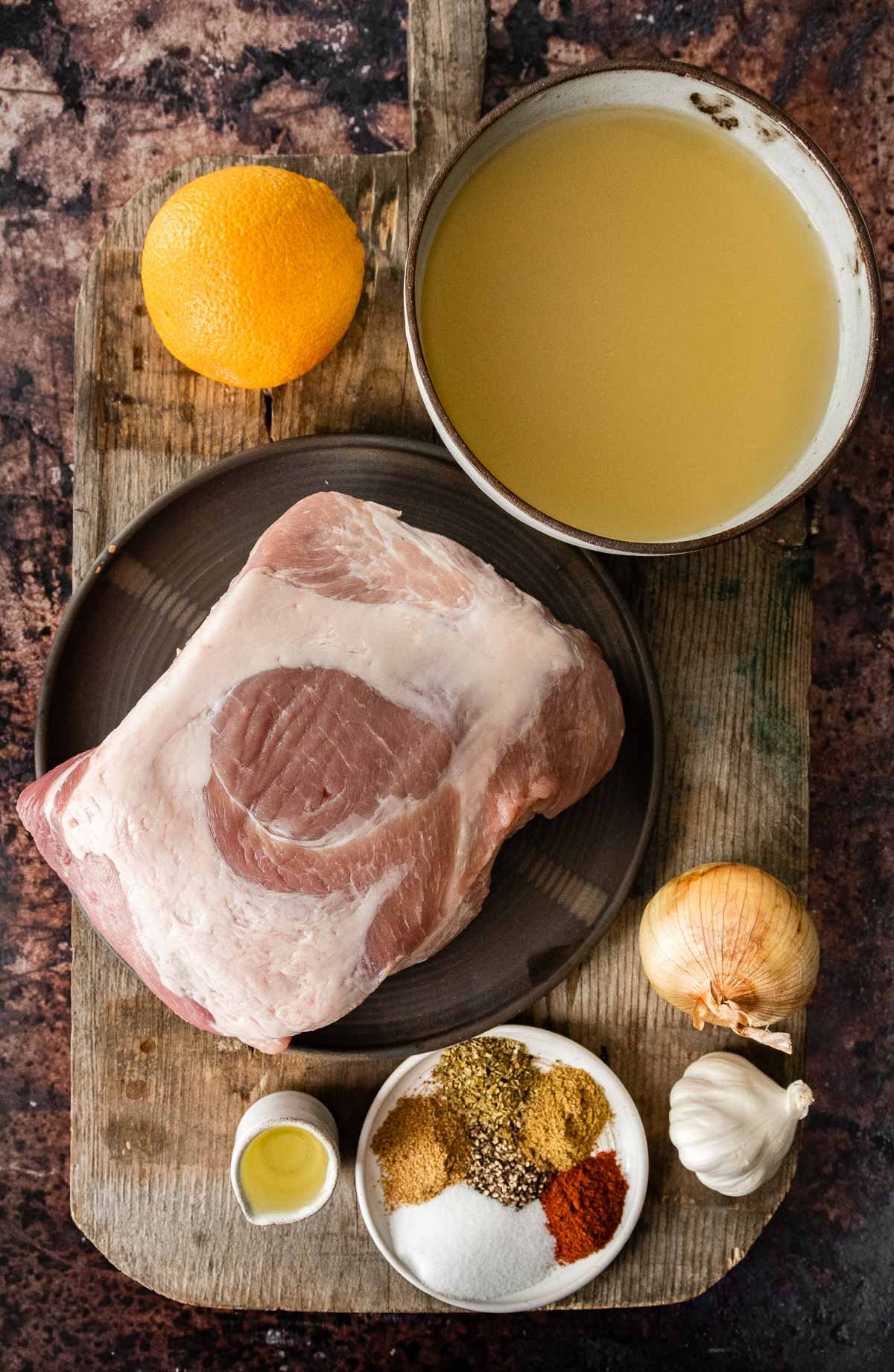 Pork Carnitas are a traditional Mexican recipe. The word "carnitas" translates to little meats. The little meats are typically made using pork shoulder. The boneless pork shoulder is simmered low and slow in cooking liquid. As the piece of meat cooks, it absorbs all the flavors and juices from the liquid around it. Once it's done, the pork pieces are wonderfully tender. Then we pop them in the oven to crisp up the outside while keeping the unbelievably juicy meat flavor.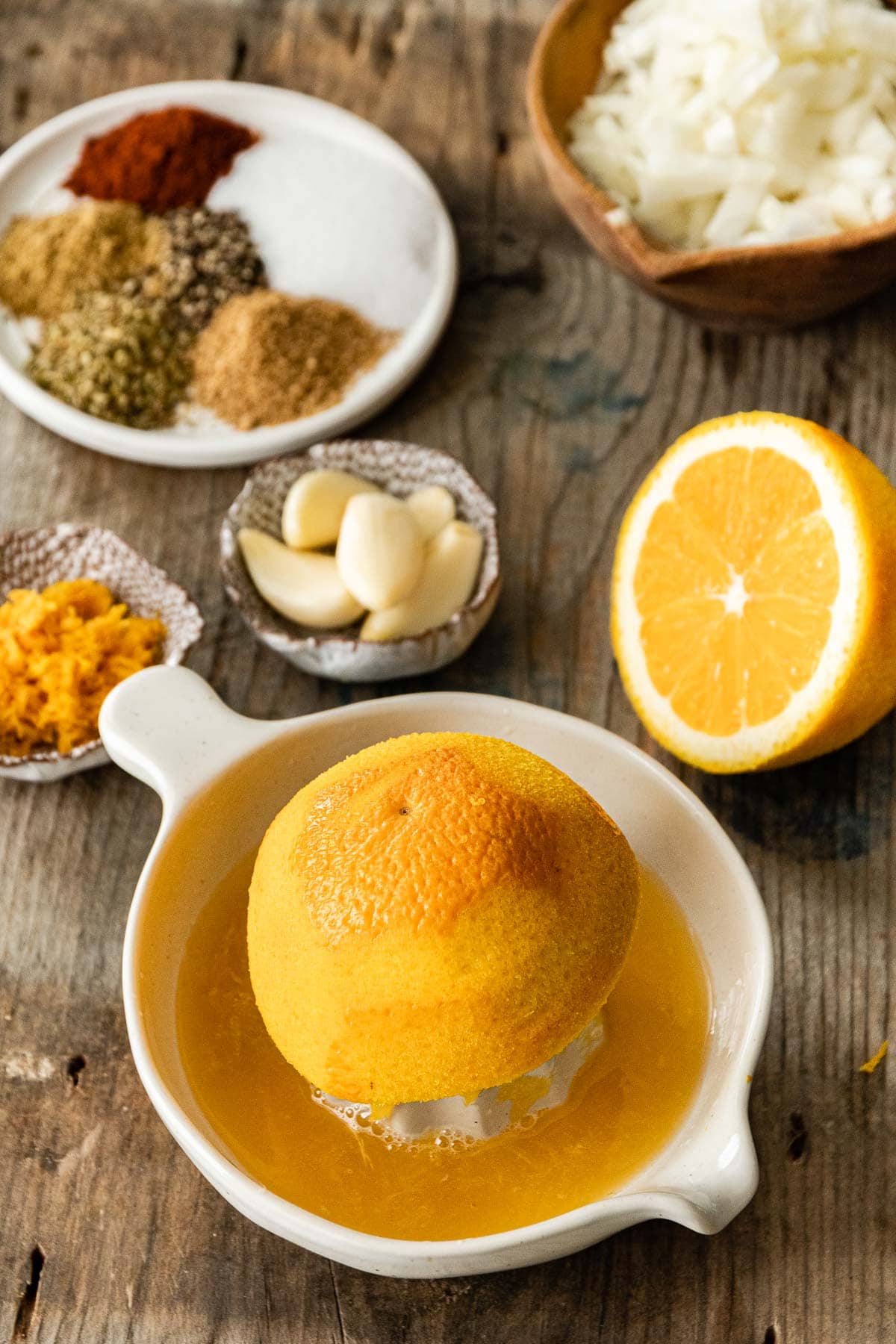 This is a versatile meal that you can serve up in lots of different ways. You can wrap pieces of pork in warm corn tortillas or flour tortillas. Then add your favorite toppings like cheese, avocado slices, Salsa, beans, rice, or Guacamole. You could also make it into a pork salad and lay the meat over a corn chip or rice base with vegetables and any toppings you like.
MORE MEXICAN FOOD
TIPS FOR MAKING OVEN PORK CARNITAS
Sear: This recipe starts on the stovetop. Add oil to the base of your dutch oven and put it over medium meat. Season the meat with salt and pepper, then add it to the dutch oven and sear on all sides for about 6-8 minutes until well browned.
Cooking liquid: Whisk together the chicken broth, orange juice, orange zest, chili powder, black pepper, oregano, and cumin in a separate bowl. Once it's combined, pour the liquid and spices over the pork meat.
Cook: Add in the sliced onions and garlic, then stir the mixture together. Cover and cook for 3-4 hours, until the meat is tender and easy to pull apart.
Baking time: Preheat the oven to 400 degrees, and prep the baking dish with vegetable oil spray. Use tongs to take the pork out of the pot and shred it into small pork pieces. Lay the shredded pork on the baking sheet. Pour ½ cup of the cooking liquid over the top and roast for 15 minutes. Add another ¼ cup liquid and then do 15 more minutes of cook time. Garnish with fresh yellow onion and cilantro to serve.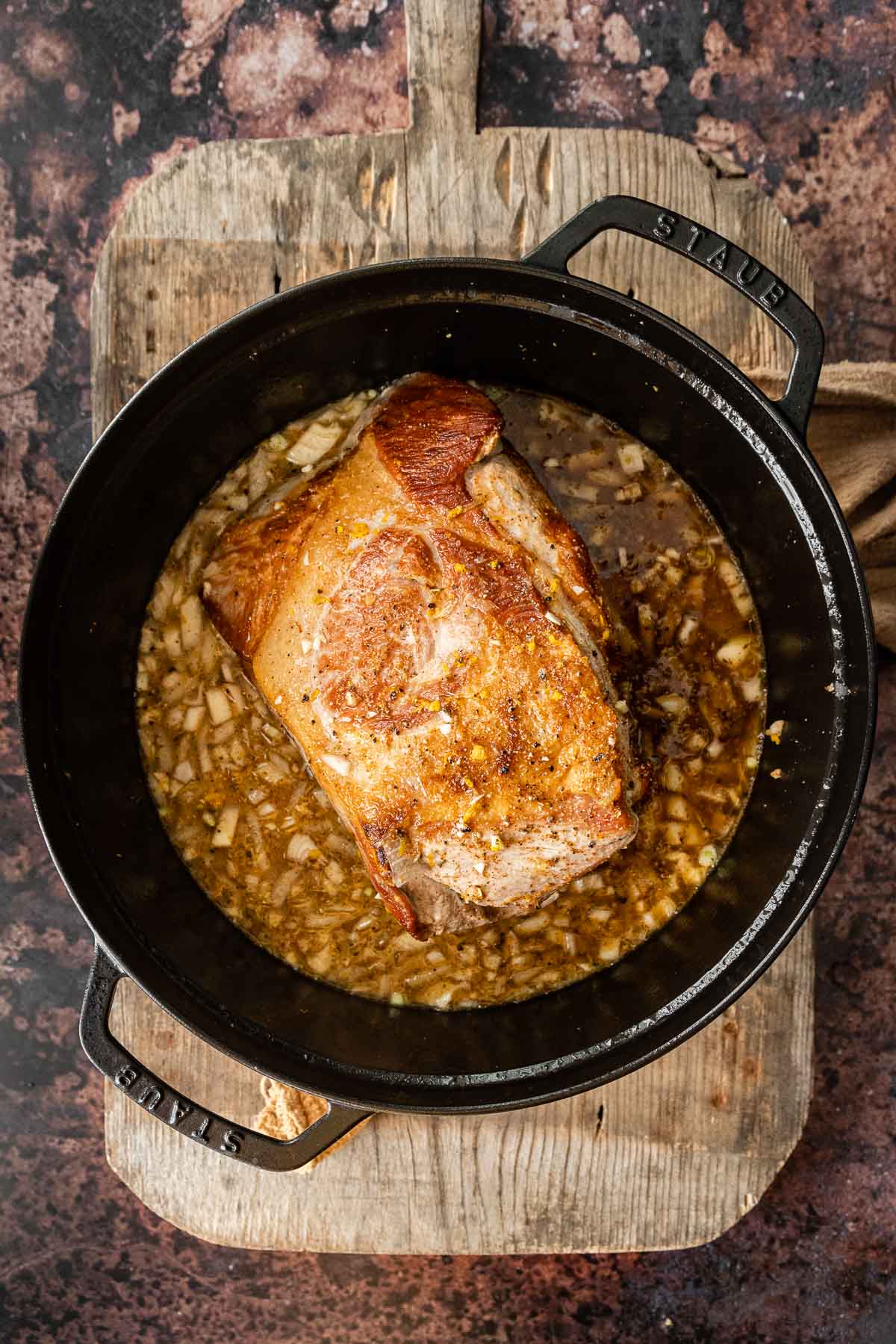 Create a free account to

Save Recipes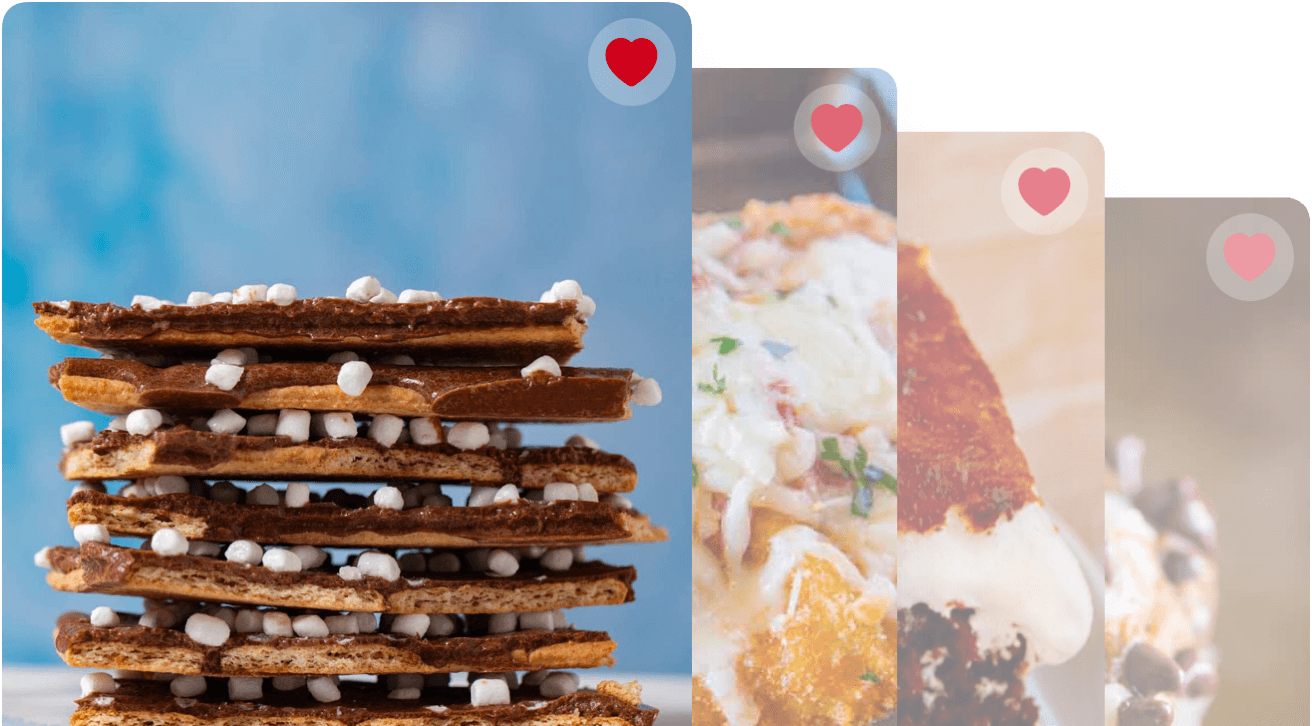 VARIATIONS ON PORK CARNITAS
Seasonings: You can add different spices and herbs to experiment with the flavor of your seasoned pork. Try adding rosemary, paprika, parsley, red pepper flakes, onion powder, or dried chipotle.
Add-ons: Try adding different vegetables to the baking dish to roast along with the pork recipe. Bell peppers, pickled onions, tomato, zucchini, or squash would taste amazing.
Lime juice: For some extra citrusy tang to contrast with the warm spices, try adding some fresh lime juice. Squeeze limes over the pork right before serving, and add cilantro for a refreshing taste.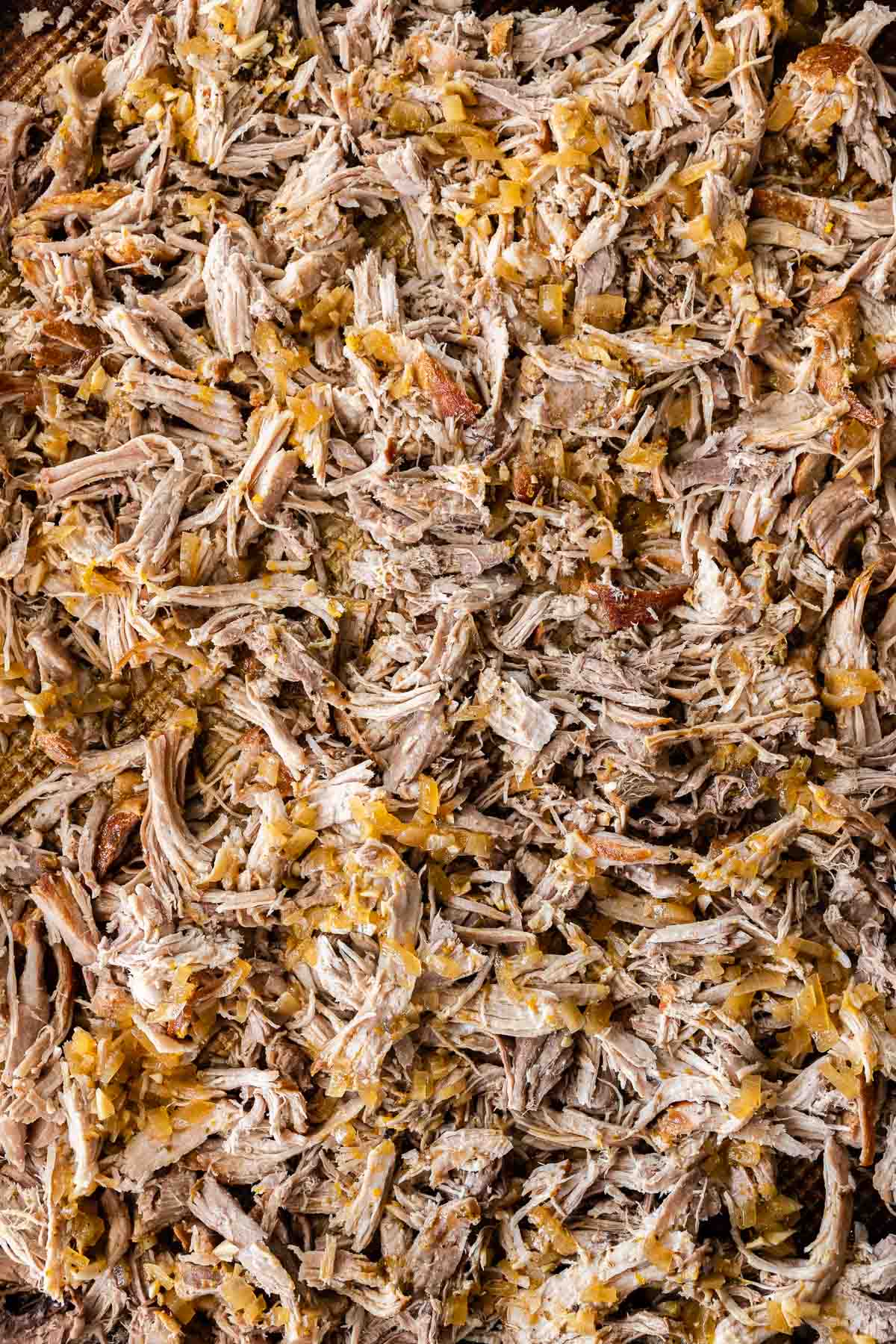 SLOW COOKER PORK CARNITAS
To make this recipe in the slow cooker, start by adding all the ingredients to the cooker.
Stir them together, then cover the slow cooker.
Turn the crockpot to low heat for 6-8 hours or high heat for 4-5 hours.
After slow-cooking pork, follow the original recipe instructions to put them in the oven. This will give them the right crispy texture.
Remove the pork from the slow cooker and shred it.
Put pork onto a baking sheet, pour about ½ cup of cooking liquid evenly over the top.
Roast in the preheated oven for 15 minutes.
Add ¼ cup of cooking liquid and roast for another 15 minutes.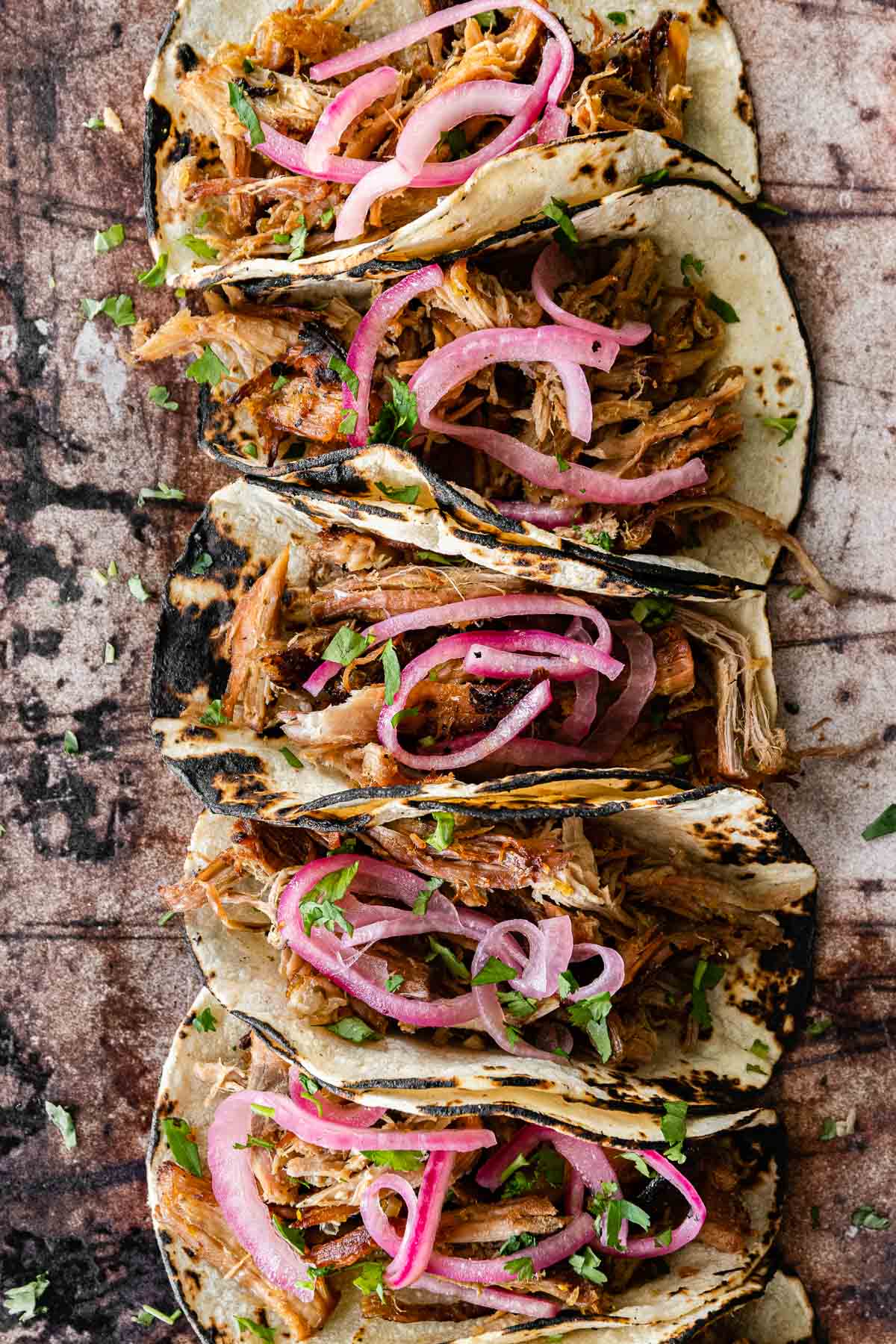 MORE PORK DINNERS
HOW TO STORE PORK CARNITAS
Serve: Don't save cooked pork at room temperature for more than 2 hours.
Store: Once they've cooled, you can put leftover Pork Carnitas in an airtight container to keep in the fridge. The recipe will keep well for 4-5 days.
Freeze: You could also wrap leftovers in foil or put them in a freezer bag to keep frozen for up to 3 months.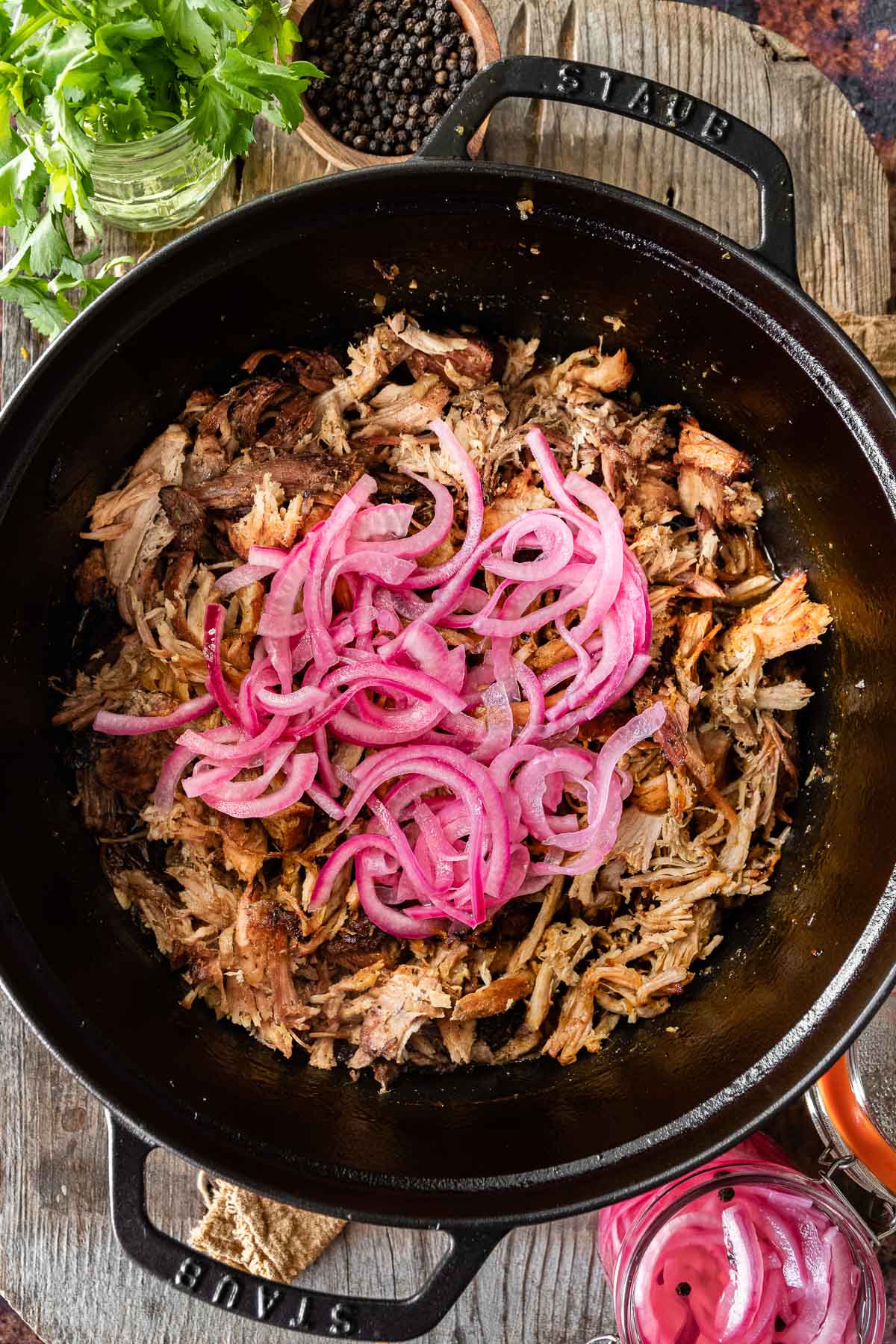 Ingredients
1/4

cup

vegetable oil

4

pounds

pork shoulder

1

tablespoon

kosher salt

4

cups

chicken broth

1/4

cup

orange juice

1

teaspoon

orange zest

1

tablespoon

chili powder

2

teaspoons

ground coriander

1

teaspoon

coarse ground black pepper

1

teaspoon

dried oregano

1

teaspoon

ground cumin

1

yellow onion

, chopped

5

clove

garlic

, minced
Instructions
Add oil to a large dutch oven on medium-high heat.

Season pork with salt and sear on all sides until browned well, about

6-8 minutes

on each side.

Whisk together chicken broth, orange juice, orange zest, chili powder, coarse ground black pepper, oregano, and cumin.

Pour over the roast.

Add in the onions and garlic and stir.

Cook, covered, for 3-4 hours until fork-tender.

Preheat oven to 400 degrees and spray a rimmed baking sheet with vegetable oil spray.

Remove pork from dutch oven, shred apart in small chunks.

Put pork onto the baking sheet, pour about ½ cup of cooking liquid evenly over the pork, and roast for

15 minutes

.

Add ¼ cup of cooking liquid and roast for

15 minutes

.

Serve with fresh yellow onion and cilantro.
Nutrition
Calories:
286
kcal
|
Carbohydrates:
4
g
|
Protein:
28
g
|
Fat:
17
g
|
Saturated Fat:
9
g
|
Cholesterol:
93
mg
|
Sodium:
1425
mg
|
Potassium:
641
mg
|
Fiber:
1
g
|
Sugar:
1
g
|
Vitamin A:
334
IU
|
Vitamin C:
15
mg
|
Calcium:
46
mg
|
Iron:
2
mg