Slow Cooker Kalua Pork takes just three ingredients (no liquid smoke!) to make the most tender, delicious Hawaiian pork outside the islands!
Serve this delicious Kalua Pork with Easy Macaroni Salad, Steamed Rice and Kalbi Ribs for the perfect Hawaiian BBQ plate!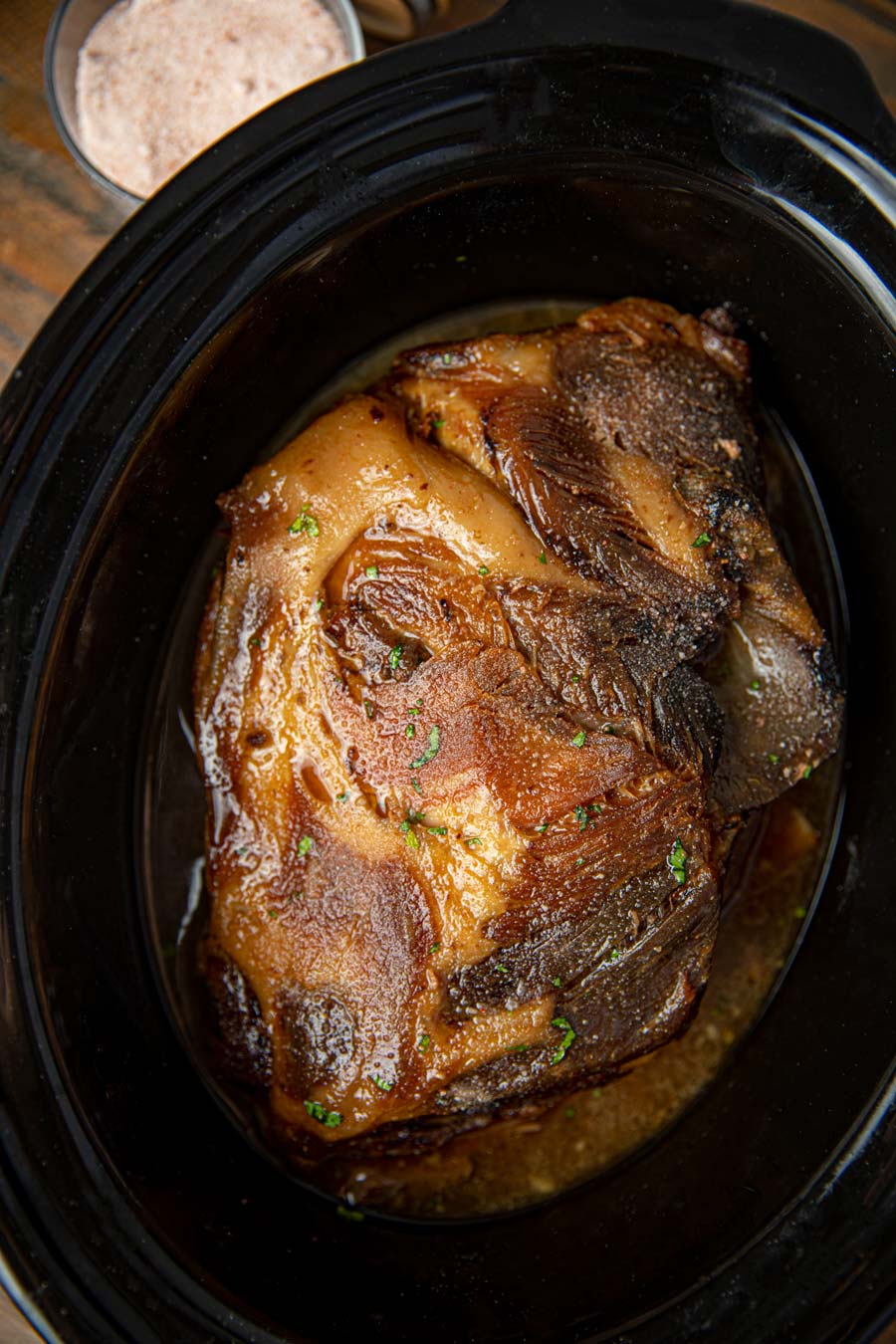 SLOW COOKER KALUA PORK
Three ingredients, 24 hands-off hours and you have a deliciously crispy, soft, tender Hawaiian Luau Pork that will make you wonder why you every made pork shoulder any other way before! You may have noticed that I have an affinity for cooking meat in my slow cooker.
This Kalua Pork is the grand daddy to them all. This recipe was the first in my "no liquids added" journey and even though we make the Slow Cooker Crisp and Juicy Chicken (the most popular crispy slow cooker meat recipe on the site) the most often, this one is our hands down favorite!
I'm going to go ahead and input this into a recipe for you guys, but I almost feel ridiculous for calling it that since it is so few ingredients and just one actual step of cooking. One important note though, make sure your pork is at least 5-6 pounds. If it is smaller, cook for half the time.
Is pork not your thing? Prefer Turkey? Try my Slow Cooker Turkey Thighs or Slow Cooker Turkey Breast. You can also make a whole Slow Cooker Thanksgiving Meal using turkey thighs or legs. If you are open to all three and you are wondering which one to try first? THIS IS THE ONE!
How to Make Kalua Pork:
First find a good large pork shoulder (this cut is sometimes also referred to as a pork butt). I prefer the bone in variety, cooking bone in always adds significantly more flavor.
Make sure you put it in the slow cooker fattier side up. Cover with a liberal amount of Hawaiian/Himalayan Salt. I used a tablespoon on the bottom side and a tablespoon on top. Don't worry about the salt, a lot of it will stay behind in our liquid, probably about 75% of it.
Add about a tablespoon of Worcestershire sauce to the top of the roast. Cover, cook on low for 24 hours. Now stand back and admire your amazing meal you are in store for.  Wondering what the inside looks like? Looking for a crispy crust? Note, I do scrape off the entire fat cap, but there is still about 30-40% of the exterior that is deliciously crisp. Worried 24 hours in the slow cooker would mean dry meat?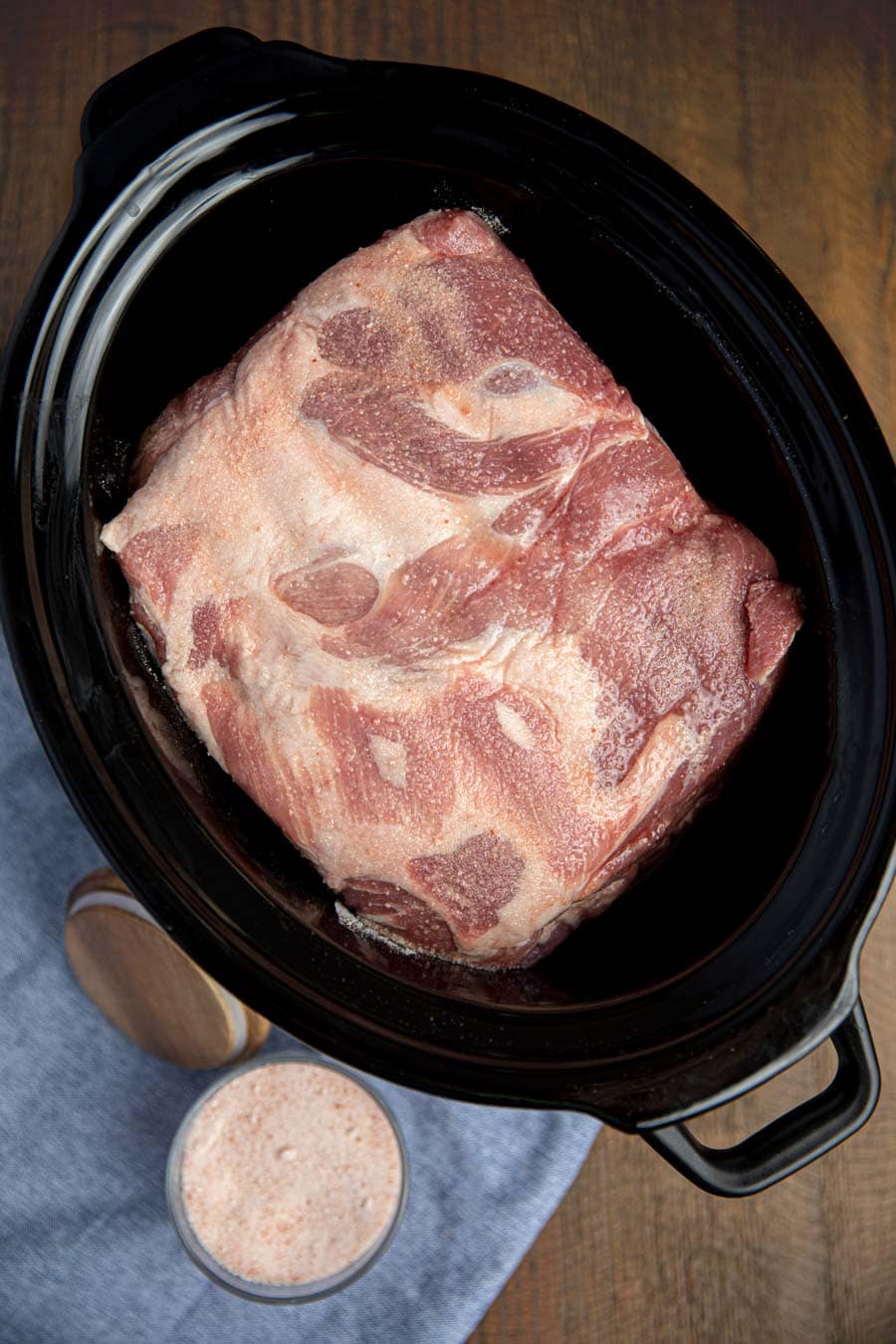 Serving Kalua Pork Later?
If you aren't going to be eating it right away, try and remove it in one piece after it cools and store in a pot with the cooking liquid. Heat gently in a 300 degree oven. Discard fatty liquid before serving.
More delicious Hawaiian Recipes: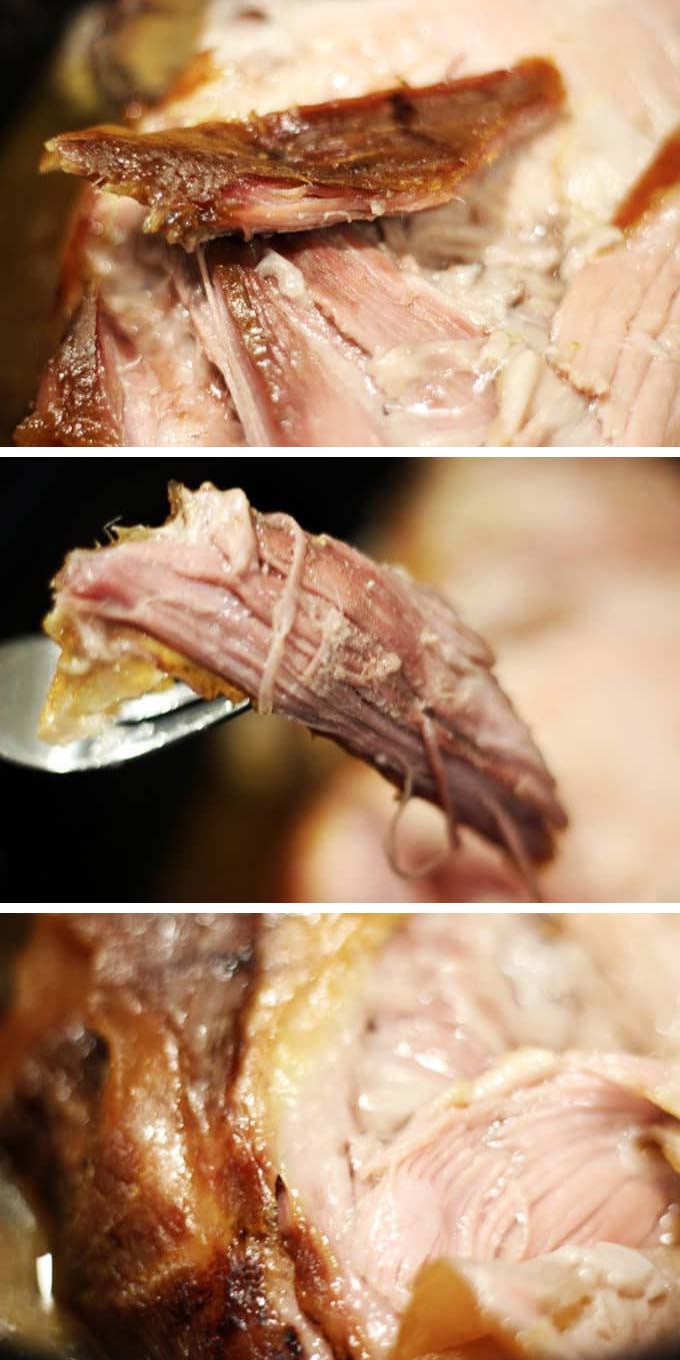 Create a free account to

Save Recipes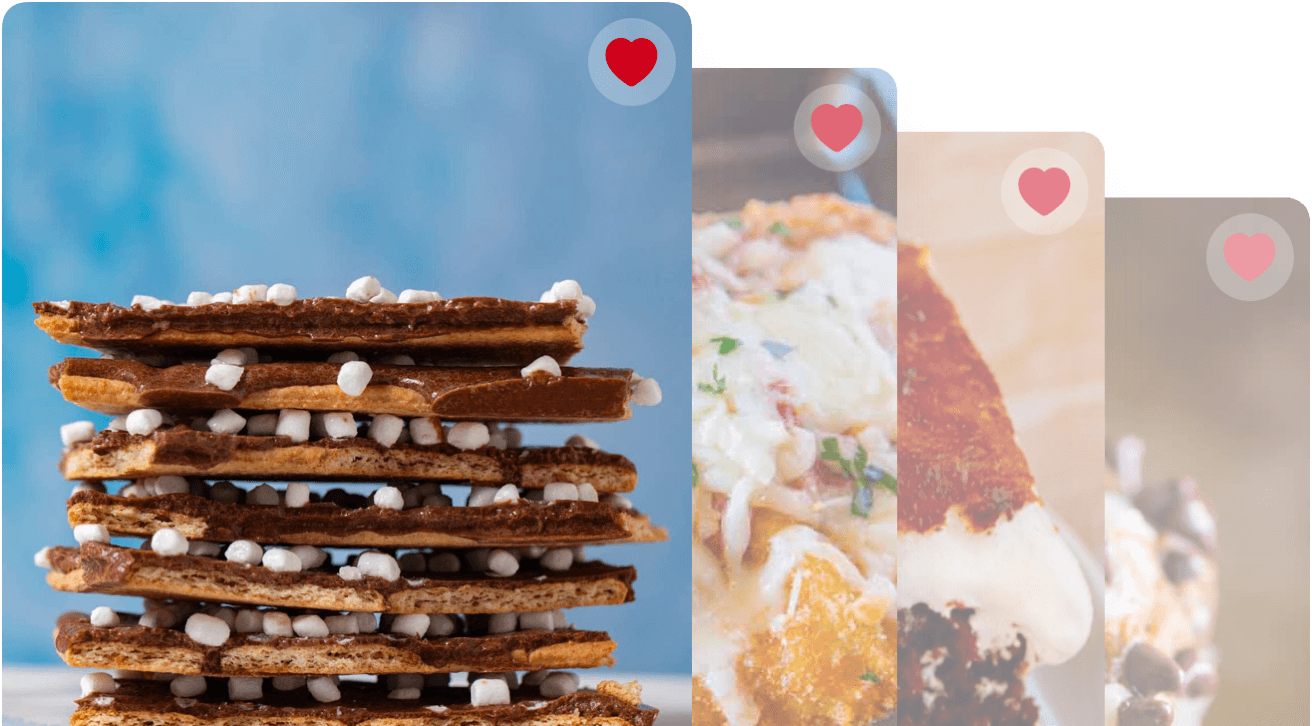 Worcestershire Sauce vs. Liquid Smoke:
If you're curious why I am using Worcestershire here instead of liquid smoke (article about it in Wikipedia) it is because I'm not a fan of liquid smoke as an ingredient in food. While there is debate about it's safety (which I won't wade into because hey we all eat processed foods from time to time!) I find that the substitute does a great job and means one less item you have to buy.
If you prefer an authentically smoky flavor you can also drape bacon over the pork since it's a smoked product.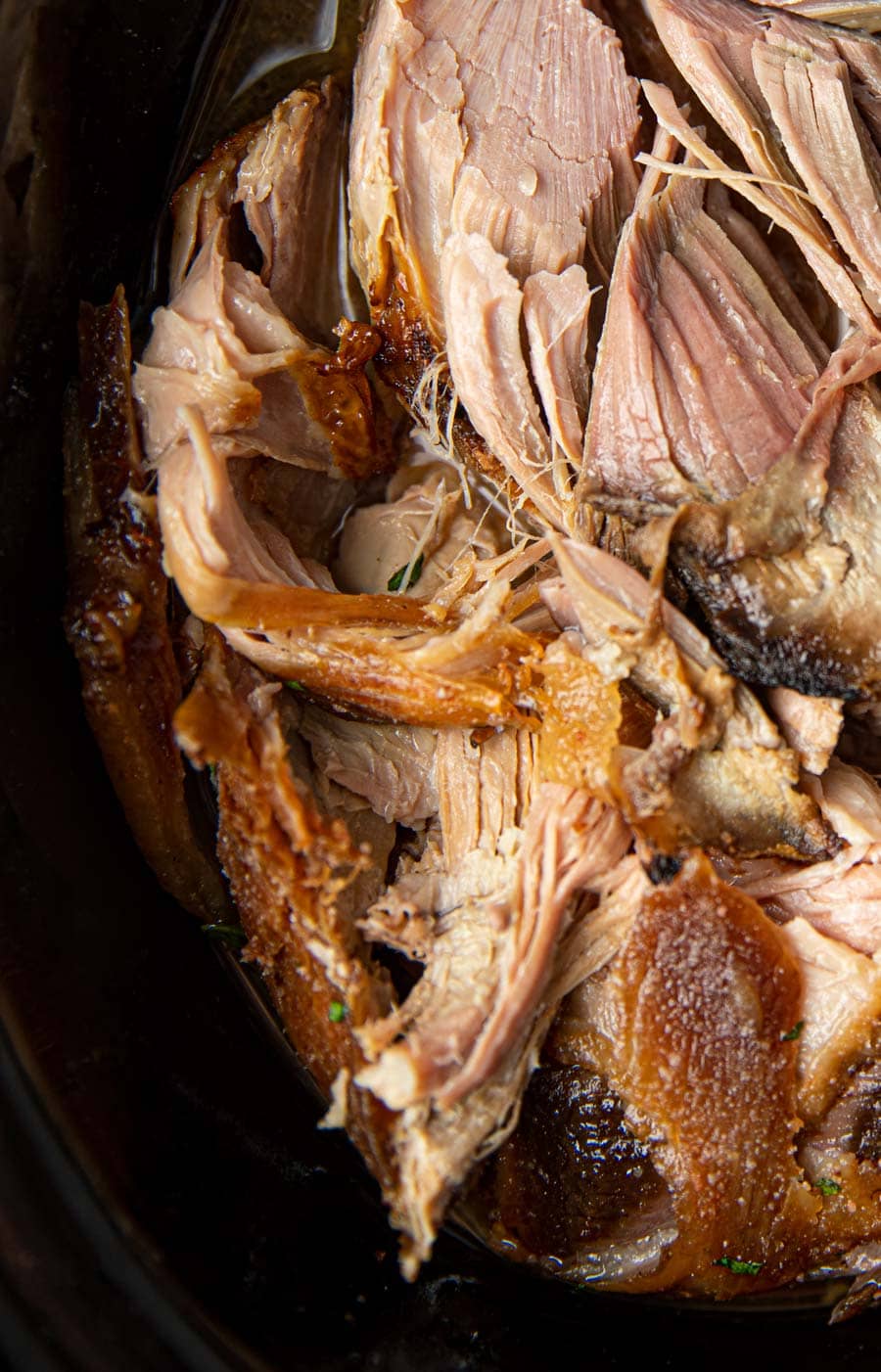 How to make easy BBQ Pulled Pork instead:
We also make pork for Pulled Pork sandwiches this way minus the Worcestershire sauce. Toss with Tony Roma's Original BBQ Sauce.
Slow Cooker Chimichurri Pork:
Even more addicting, instead of bbq sauce try adding ¼ cup of chopped garlic to the pork instead of the Worcestershire sauce. When cooked, toss it in some Chimichurri Sauce and serve it in a Potato bun.
Tools Used in the making of this Slow Cooker Kalua Pork:
Slow Cooker: Love this slow cooker and how programmable it is, it has been a workhorse for me… until…
My New Slow Cooker: This recipe was made in this slow cooker. For larger roasts I also brown the meat in the insert and not lose a bunch of the flavor by transferring the meat and leaving the browned bits behind. If you're thinking of a new slow cooker, consider it if your budget is open.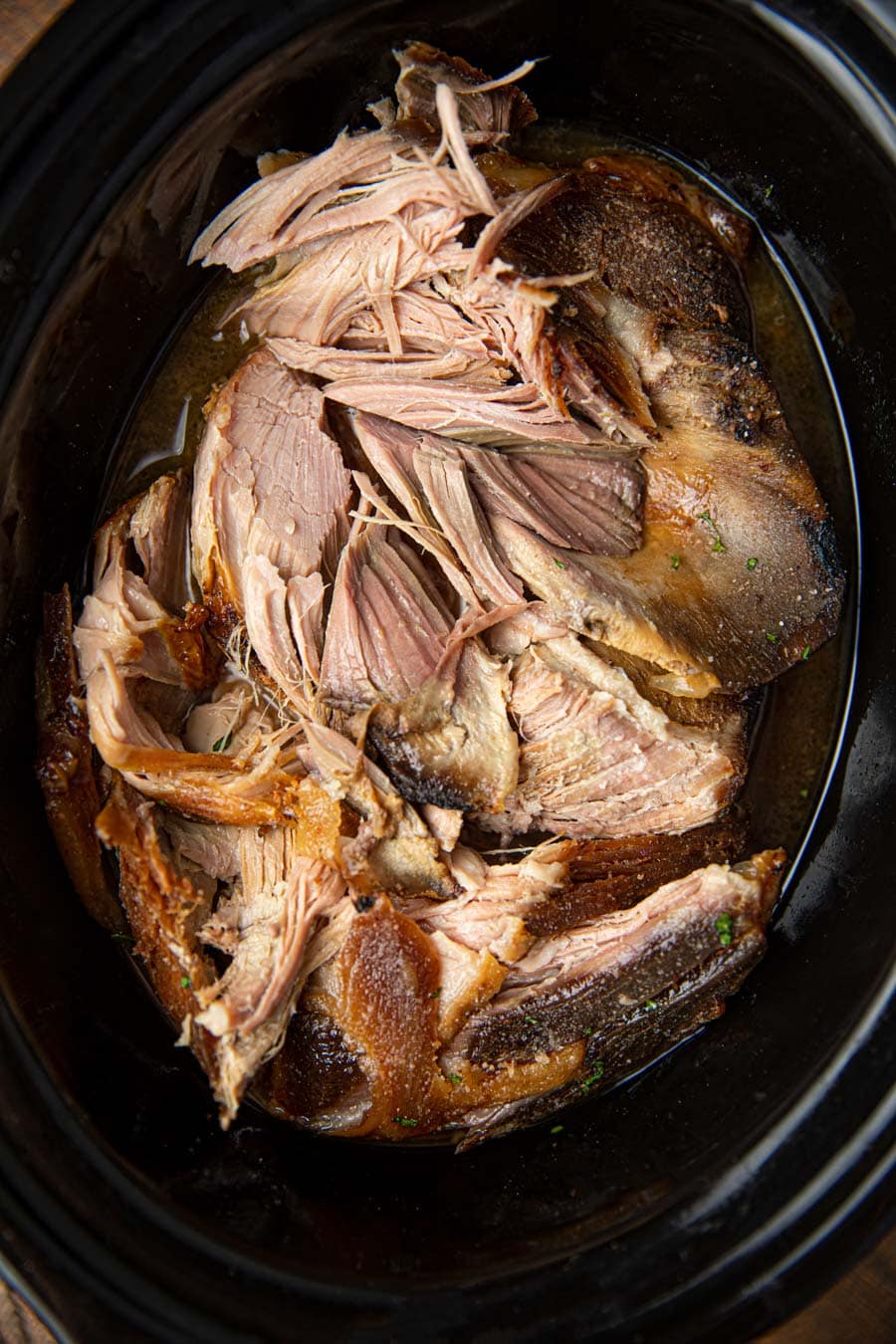 Ingredients
6

pound

pork shoulder

, bone-in

2

tablespoons

pink salt

, Hawaiian or Himalayan (kosher salt is ok too)

1

tablespoon

Worcestershire sauce
Instructions
Put pork in the slow cooker, fattier side up.

Season with salt all over then add the Worcestershire sauce.

Cover and cook on low for

24 hours

(don't add any water).
Nutrition
Calories:
205
kcal
|
Protein:
27
g
|
Fat:
9
g
|
Saturated Fat:
3
g
|
Cholesterol:
92
mg
|
Sodium:
1281
mg
|
Potassium:
483
mg
|
Vitamin A:
10
IU
|
Vitamin C:
1.3
mg
|
Calcium:
21
mg
|
Iron:
1.8
mg