Hawaiian Nut Banana Bread is a one bowl easy quick bread with walnuts, coconut, bananas, cherries and pineapple inside in just an hour.
Okay, so you've definitely had Banana Bread, you've maybe even had Banana Nut Bread, but have you tried Hawaiian Banana Nut Bread? Even if you have before, you're in for a treat with this easy recipe that will impress your family, friends and dinner guests.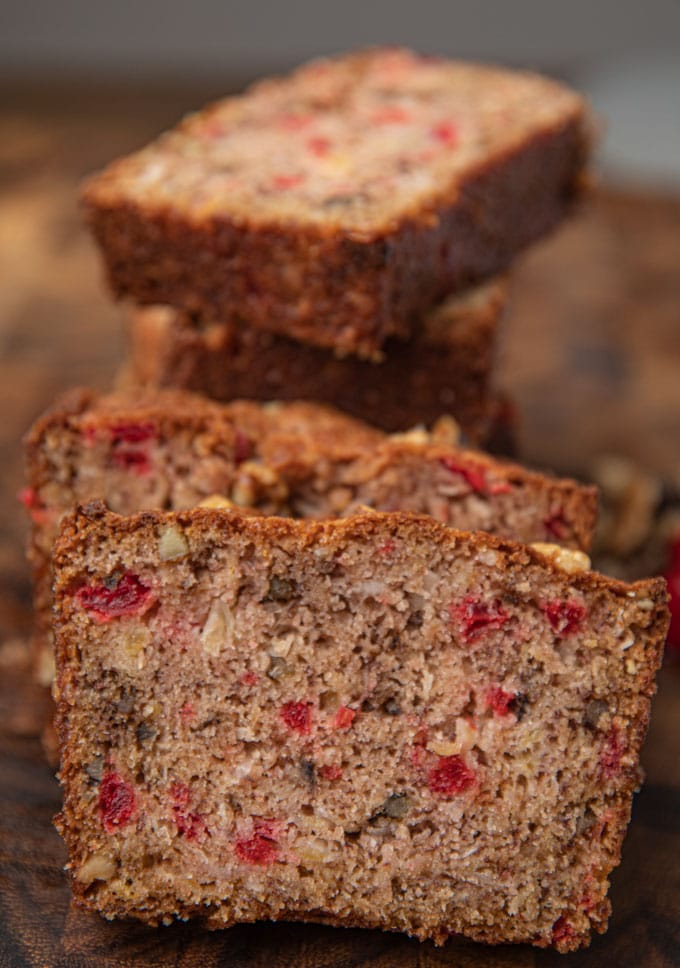 HAWAIIAN NUT BANANA BREAD
This is the best banana bread to share for a summer picnic or BBQ. Hawaiian banana bread is full of flavor, as well as pineapple and coconut, and is a great dessert if you're trying to feed a large group (or if it's all for you, we won't judge).
This bread is similar to one we purchased while driving down the Road to Hana on our recent trip to Maui. We were about halfway through the drive when we came to a small strip of restaurants (note: there are no restrooms there, trust me don't try) and at the very end of the row of them was a small coffee shop that had a large variety of banana breads for sale. One of the "specials" they had included coconuts and maraschino cherries with macadamia nuts in it.
In this recipe I swap out the macadamia nuts for walnuts (either way would taste delicious!) but the maraschino cherries and the coconut helps to keep this banana bread extra moist! When we returned from Hawaii we spent the better part of a week baking all the quick breads we enjoyed on the island while the memories were still fresh and this recipe is right up at the top of our favorites!
If you liked this recipe, next time you should try some Zucchini Bread. If you want something geared specifically for the holidays, try my Cranberry Bread or Chocolate Pumpkin Bread for Halloween.
HOW TO MAKE HAWAIIAN BANANA BREAD
Preheat oven to 350 degrees F (175 degrees C) and grease two 9×5 inch loaf pans.
Combine flour, salt, baking soda, sugar and cinnamon in a large mixing bowl.
Add the walnuts, eggs, oil, banana, pineapple, coconut and cherries to the dry ingredients.
Divide the batter evenly between the two greased pans and put them in the oven.
Bake until you can insert a toothpick into the center of each loaf and it comes out clean.
Take out the bread and let the loaves cool in the pans for about 10 minutes on a wire rack.
Serve it up and watch how fast it disappears.
Important Note: do not want to over mix the batter. Stir until everything is just barely blended together and then leave it alone.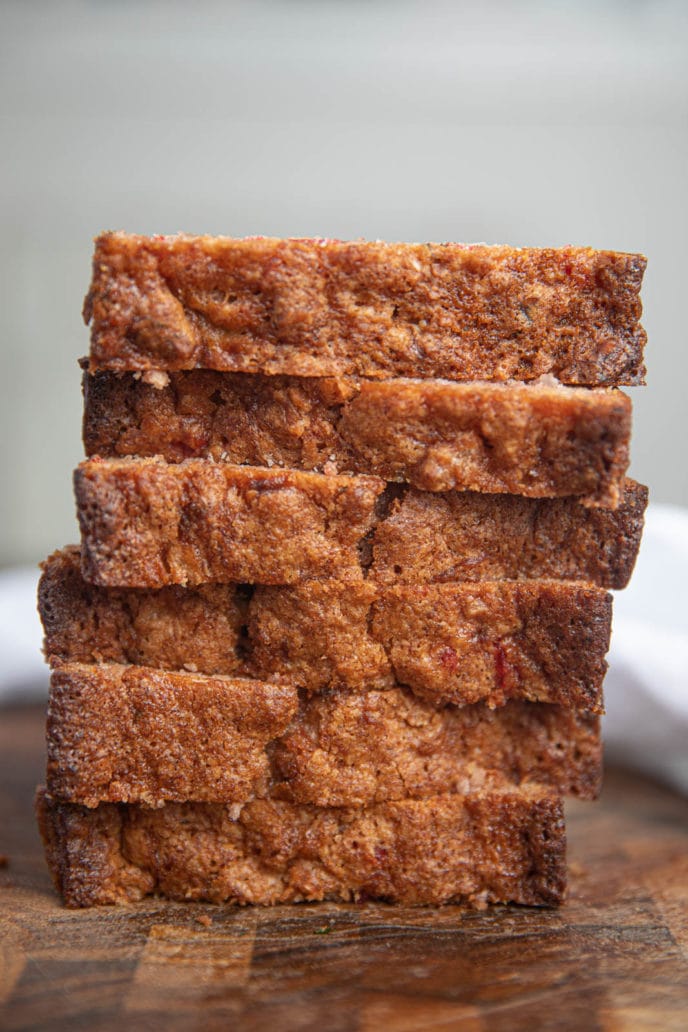 Create a free account to Save Recipes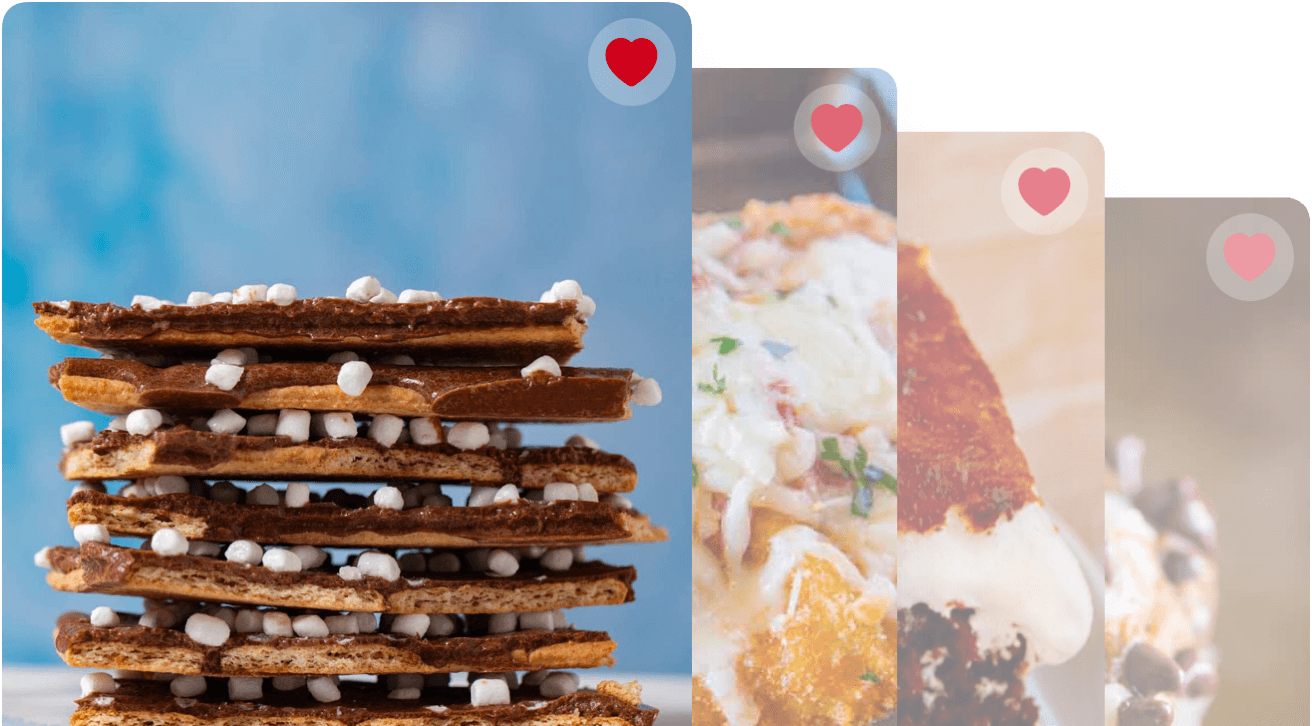 VARIETIES OF HAWAIIAN NUT BANANA BREAD
Nuts: you can use macadamia nuts, pecans or cashews along with or instead of walnuts if you want to experiment with the texture and flavor of the bread.
Homemade Whipped Cream: you can easily whip up (pun intended) this classic topping in a matter of minutes. Whipped cream dresses up the Hawaiian Banana Bread and adds an awesome texture to it.
Vanilla Ice Cream: serve your bread with a scoop of ice cream you made yourself to really impress your family, your guests and yourself. It's much easier to make than you think and you can use this same recipe to make all sorts of different flavors.
SERVE HAWAIIAN NUT BANANA BREAD WITH 
Bacon Egg and Cheese Hawaiian Sliders: these are a must if you're throwing a summer party or brunch. These sliders take classic American breakfast favorites and serve them up with a twist in a slider. They also make great appetizers and finger food.
Hawaiian Shoyu Chicken: a Hawaiian take on a classic Japanese sauce. Shoyu chicken is great for a weeknight dinner when you don't have a ton of time and it is a great main course to go with a banana bread dessert.
Hawaiian Style Macaroni Salad: macaroni salad is a great side for many Hawaiian style dishes, and is so easy to make you'll be shocked.
THE ORIGINS OF BANANA BREAD
You actually have baking powder and soda to thank for this one. Once they became more available in American households during the 1930s, people started experimenting with different kinds of bread. Banana bread quickly became a favorite because it gave people something to do with the bananas that had been haunting their kitchen for weeks that they didn't want to throw away. The first version of banana bread actually showed up in Pillsbury's Balanced Recipes Cookbook that they released in 1933.
Some food historians believe that the Great Depression helped with the popularity of banana bread because you could use ingredients that were otherwise too far gone to make a tasty food that could be easily sliced up and carried to whatever work could be found. Banana bread is now a favorite food around the nation with as many different kinds of recipes as there are people making them.
HOW LONG DOES HAWAIIAN NUT BANANA BREAD IT KEEP?
Serve: if you keep it in an airtight container, banana bread is good for about 3 days at room temperature, although it may start to get stale. So don't worry if you left the bread out last night, you can still have a slice.
Store: your leftovers will last a bit longer in the fridge. If you wrap the loaf up in plastic wrap, it will stay good for about 1 week.
Freeze: you can freeze leftover bread for about 2 to 3 months. In order to enjoy it while it's still moist, I would recommend thawing it and eating it before you hit the 3 month mark.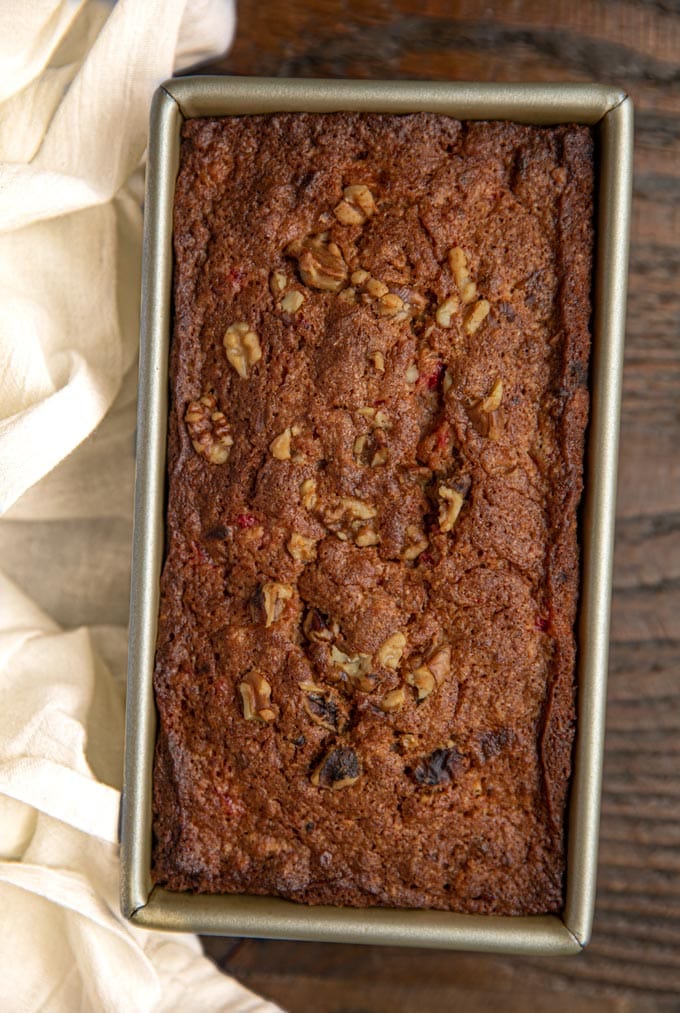 Ingredients
3

cups

flour

3/4

teaspoon

salt

1

teaspoon 

baking soda

1

teaspoon

cinnamon

3

large

eggs

1

cup 

vegetable oil

2

cups

sugar

4

large

bananas

, mashed (very ripe bananas)

1

cup

walnuts

, chopped

8

ounces

crushed pineapple

, drained

2

cups

sweetened flaked coconut

1 1/2

cups

maraschino cherries

, chopped
Instructions
Preheat oven to 350 degrees and spray two 9x5 inch loaf pans with baking spray (or butter and flour them).

Sift together the flour, salt, baking soda and cinnamon into a large bowl.

Whisk in the eggs, oil, sugar and bananas until combined.

Fold in the walnuts, drained crushed pineapple, sweetened flaked coconut and maraschino cherries then pour the batter evenly into two pans and bake them for

60 minutes

or until a toothpick comes out clean.

Cool in the pan for

15 minutes

before removing from loaf pans.
Nutrition
Calories:
231
kcal
|
Carbohydrates:
40
g
|
Protein:
4
g
|
Fat:
7
g
|
Saturated Fat:
3
g
|
Cholesterol:
26
mg
|
Sodium:
160
mg
|
Potassium:
166
mg
|
Fiber:
2
g
|
Sugar:
24
g
|
Vitamin A:
58
IU
|
Vitamin C:
3
mg
|
Calcium:
15
mg
|
Iron:
1
mg