Pumpkin Chili is the ultimate fall comfort food. One pot in 30 minutes with pumpkin puree, tomatoes, bell pepper, spices, and ground beef.
Classic Beef Chili is one of those easy Dinner Recipes that's perfect for weeknight meals, game days, or potlucks. This Pumpkin Chili recipe puts a festive twist on the traditional recipe that's perfect for halloween or Thanksgiving.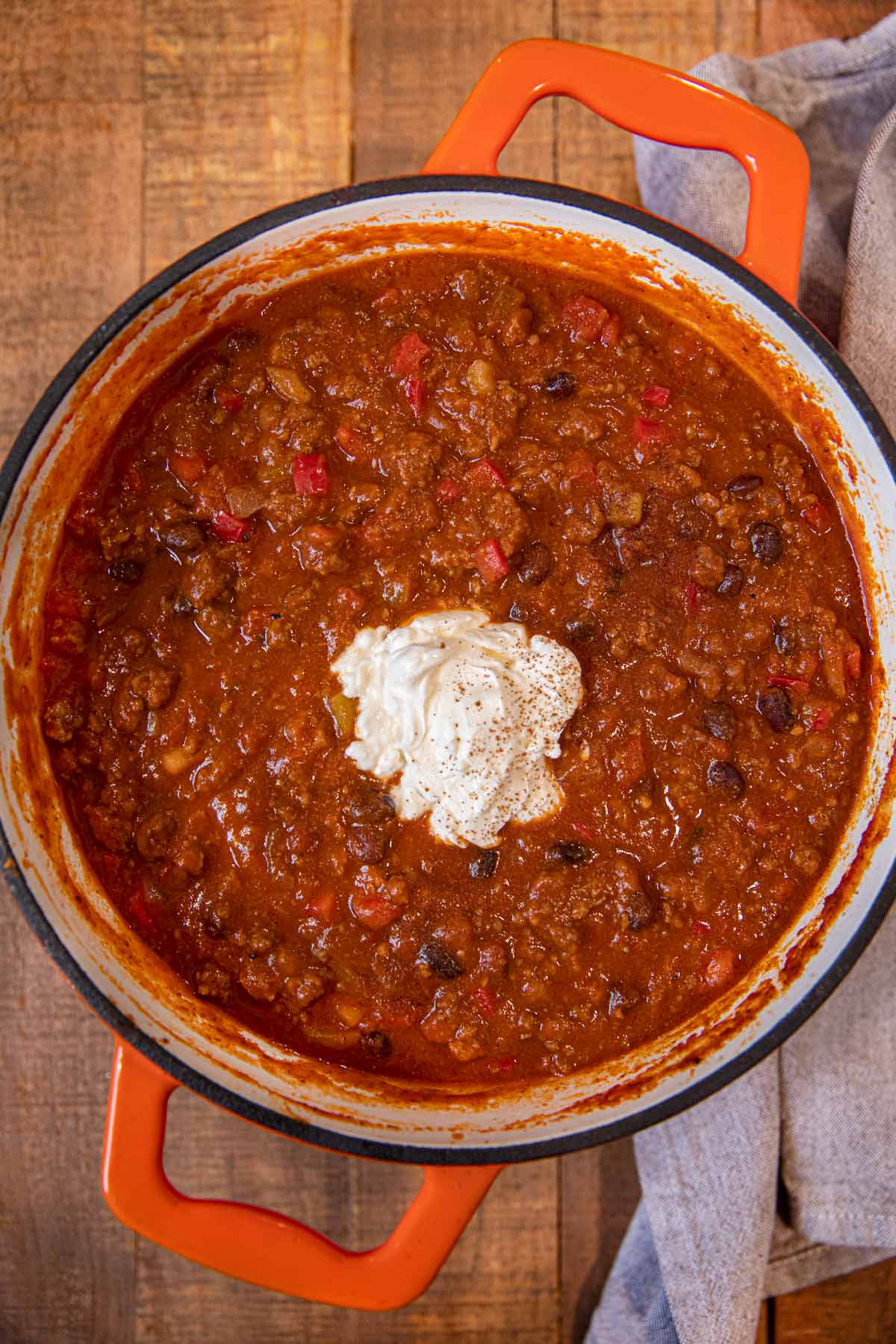 PUMPKIN CHILI
Pumpkin recipes are always perfect to pull out in the Autumn. Whether it's Pumpkin Bread, Pumpkin Pie, or this delicious Pumpkin Chili, they're always crowd-pleasing recipes. While many pumpkin recipes are desserts, this one is great to serve for dinner. It's hearty, and full of pumpkin spice and other warm spices that your whole family will love.
This gluten-free Pumpkin Chili is perfect for a weeknight meal. Along with being delicious, it's also surprisingly easy to make. Once you've browned the meat and combined all the ingredients, all you have to do is let it simmer in the dutch oven until it's ready to be served. For the ultimate Fall dinner serve it up with some homemade Cornbread and enjoy!
Pumpkin Spice Chili is also the perfect recipe to bring to a party or your next chili cook-off. The creamy, rich pumpkin will be an interesting change from the classic chili recipes. It still has the ground beef, beans, and tomato sauce you expect in chili, but the pumpkin and fall spices make it a fun, delicious, and festive dish.
MORE CHILI AND SOUP RECIPES
HOW TO MAKE HOMEMADE PUMPKIN PUREE
Although you can buy a can of pumpkin puree, if you have a fresh pumpkin, you can easily make your own pumpkin puree. It is, of course, more time consuming than buying your pumpkin, but making your own can be a fun Autumn activity.
Preheat your oven to 400 degrees, and line a baking sheet with parchment paper.
Cut the pumpkin in half from the bottom to the stem. Don't try to cut through the stem. Once the pumpkin is cut pull it apart.
Remove the pumpkin seeds and stringy parts of the pumpkin with a knife.
Season with salt and lay the pumpkin halves cut-side down on the baking sheet. Bake until the pumpkin is softened. It should take about 50-60 minutes.
Let the roasted pumpkin cool, then scoop out the soft inside and add it to your blender. Depending on the size of your pumpkin, you may have to add it to the blender in batches. Turn on the blender until the pumpkin is pureed.
Store the pumpkin puree in a jar and store it in the fridge or freezer. You can use it for this chili recipe, pumpkin pie, pumpkin rolls, or any number of fall-inspired pumpkin recipes.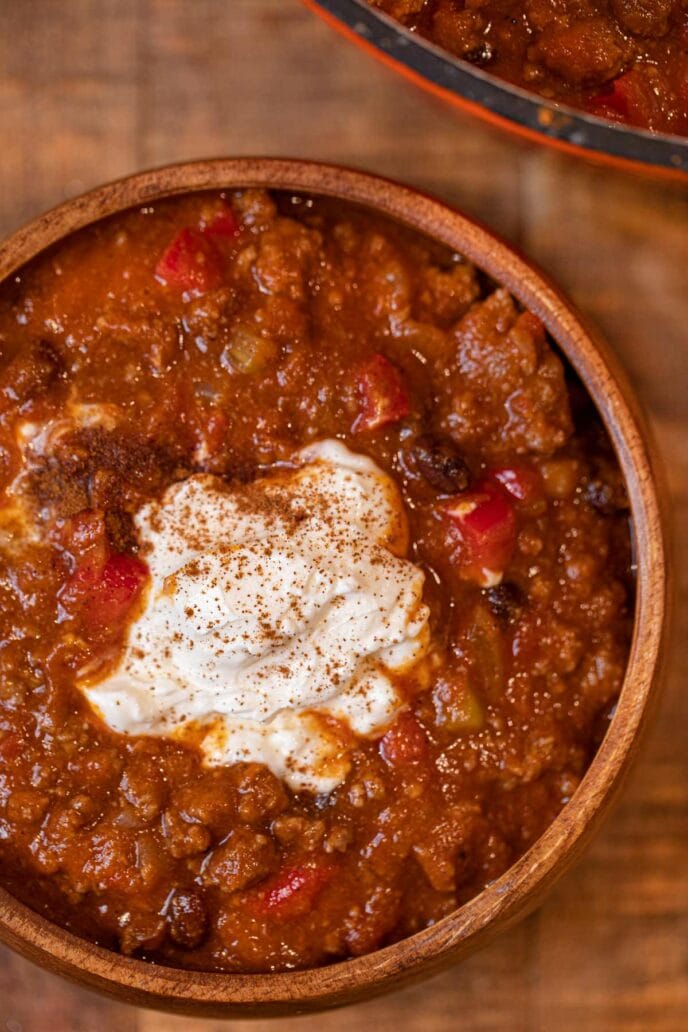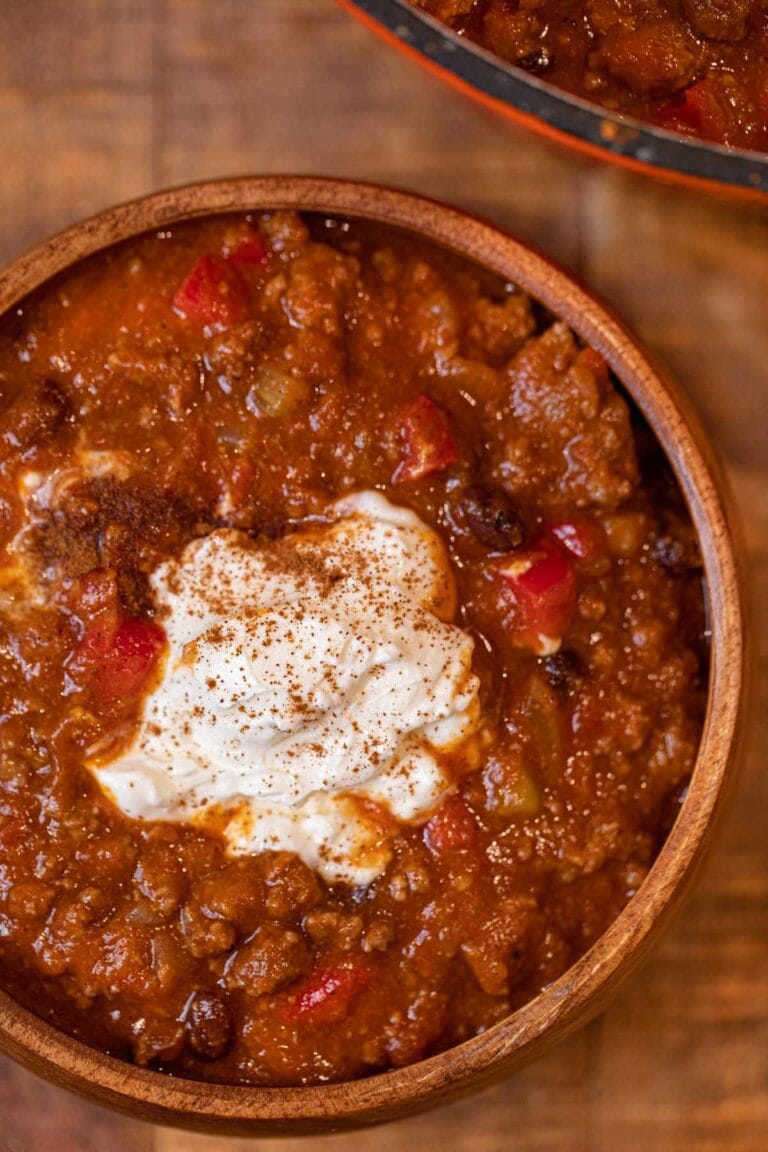 Create a free account to

Save Recipes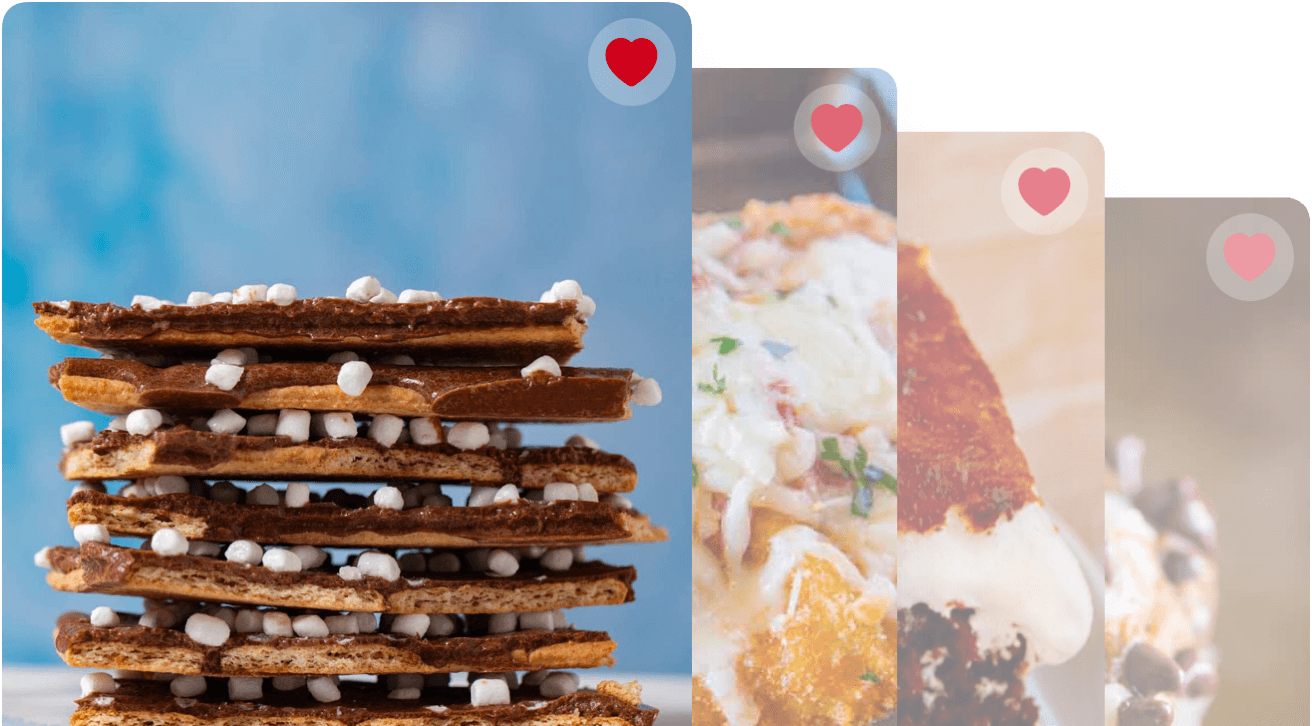 VARIATIONS ON PUMPKIN CHILI
Pumpkin Turkey Chili: For a slightly more healthy pumpkin chili, try exchanging the ground beef for ground turkey. Brown the ground turkey the same way you do ground beef, and follow the rest of the recipe as usual. Pumpkin Turkey Chili will be slightly different, but just as delicious. You can also try using chicken, or sausage instead of ground turkey or beef.
Beans: Instead of just using black beans, can try adding white beans, pinto beans, and kidney beans to this Pumpkin Chili recipe.
Vegetarian Pumpkin Chili: To make this easy Pumpkin Chili vegetarian, you'll just have to take the meat out of the recipe. Put in some extra beans to make sure the chili is still filling and full of protein.
Add-ins and toppings: This is a great recipe that you can add so many different mix-ins and delicious toppings to experiment the next time you make it. For more thick and creamy chili, add some Greek Yogurt, coconut milk, or heavy cream to the recipe. Try putting in nutmeg, green chiles, fire-roasted tomatoes, paprika, thyme, and cumin to add some flavor. For some sweetness sprinkle in a little bit of brown sugar or cinnamon-sugar. For toppings serve your chili with tortilla chips, sour cream, and shredded cheddar cheese.
Pumpkin Soup: To make this Pumpkin Chili recipe thinner, and more like a pumpkin soup, you'll need to add some chicken stock. To make Pumpkin Soup prep the vegetables and ground beef as usual. When you mix in the other ingredients add 4 cups of chicken stock or vegetable broth. Because of the broth, you'll have more servings of pumpkin soup, but it won't be as hearty as the chili recipe.
MORE WAYS TO MAKE PUMPKIN CHILI
Although this pumpkin recipe is easy to make in a dutch oven on the stovetop, you can also make it in a slow cooker or an instant pot. Whatever version works best with your schedule, it will turn out equally rich and flavorful.
Slow Cooker Pumpkin Chili:
Add extra-virgin olive oil to a skillet over medium high heat.
Add the ground beef, celery, onion, bell pepper, and minced garlic. Cook the meat and veggies until the ground beef is browned and the vegetables are tender. It should take about 8-10 minutes.
Transfer the meat and vegetables to your slow cooker.
Add the tomato sauce, crushed tomatoes, pumpkin puree, sugar, chili powder, pumpkin pie spice, salt, pepper, and black beans to the crock pot. Mix all the ingredients together.
Cook on low for 6-7 hours or high for 3-4 hours.
Instant Pot Pumpkin Chili:
Set the Instant Pot to sauté mode. Add olive oil and brown the ground beef with the celery, onion, bell pepper, and minced garlic.
Add the rest of the ingredients and stir them together.
Seal the instant pot and pressure cook for 12 minutes.
Allow it to naturally release for 10 minutes, then flip the steam release valve to release the rest of the pressure.
MORE PUMPKIN RECIPES
HOW TO STORE PUMPKIN CHILI
Serve: Don't keep your Chili recipe at room temperature for more than 2 hours. If you make it in a slow cooker you can keep the crock pot on low heat to keep the chili out during a party.
Store: Let the chili cool to room temperature, then transfer it to an airtight container to store in the fridge. It will store well in the fridge for 3 days.
Freeze: Kept in a sealed container, you can freeze Pumpkin Chili for up to 3 months. Thaw overnight in the fridge and reheat on the stovetop.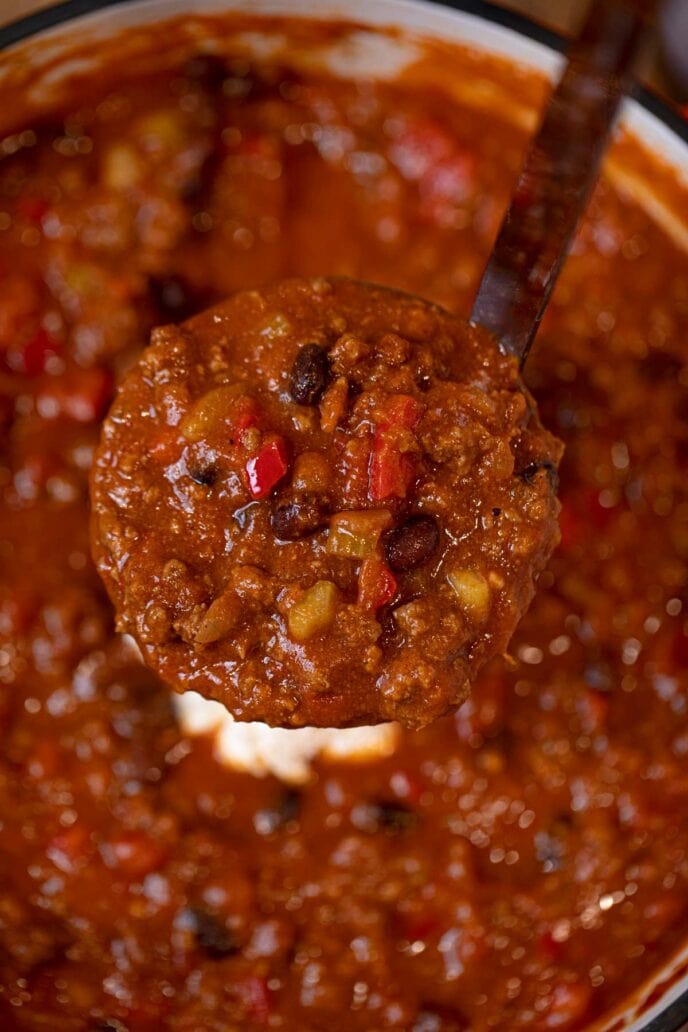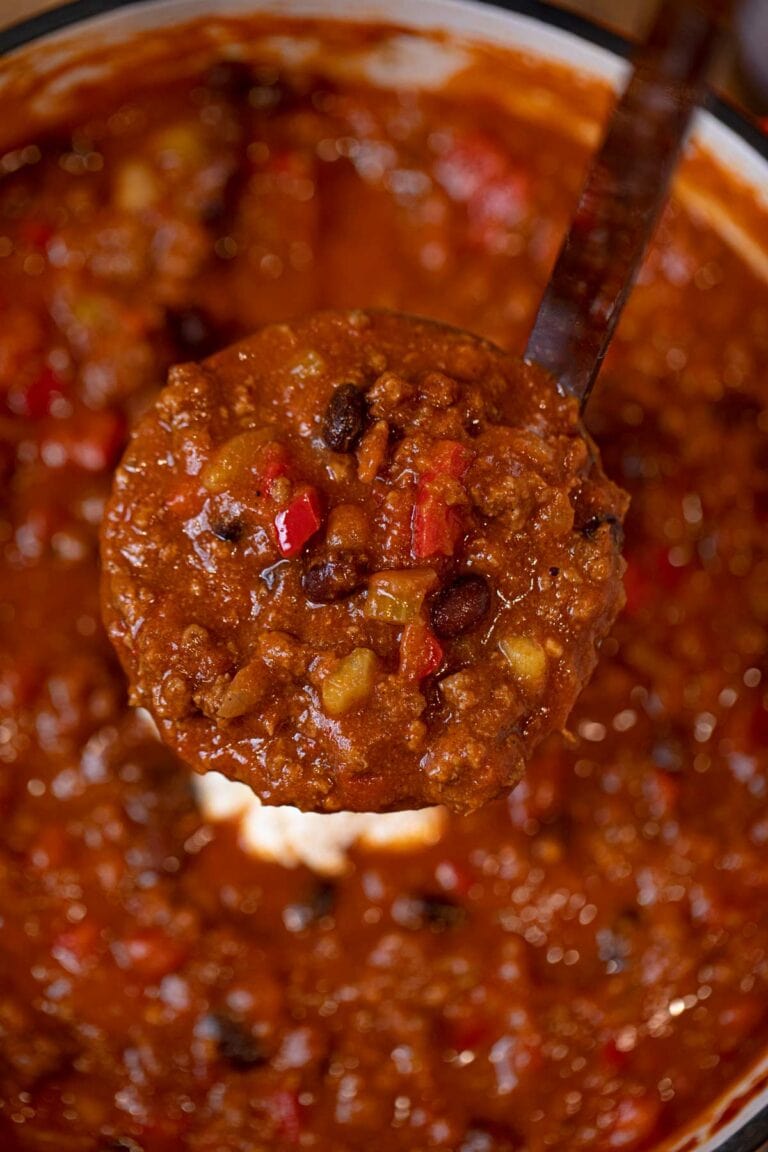 Ingredients
1

pound

ground beef

2

stalks

celery

, finely chopped

1

medium

onion

, finely chopped

1

red bell pepper

, finely chopped

2

garlic cloves

, minced

29

ounces

tomato sauce

15

ounces

crushed tomatoes

15

ounces

pumpkin puree

1

tablespoon

sugar

1

tablespoon

chili powder

1-1/2

teaspoons

pumpkin pie spice

1/2

teaspoon

salt

1/2

teaspoon

pepper

15

ounces

black beans

, rinsed and drained
Instructions
In a Dutch oven, cook the first five ingredients over medium heat

8-10 minutes

or until beef is no longer pink and vegetables are tender, breaking up beef into crumbles; drain.

Stir in tomato sauce, tomatoes, pumpkin, 1 tablespoon sugar, chili powder, pie spice, ½ teaspoon salt and pepper; bring to a boil. Reduce heat; simmer, uncovered,

45 minutes

, stirring occasionally.
Nutrition
Calories:
252
kcal
|
Carbohydrates:
27
g
|
Protein:
17
g
|
Fat:
9
g
|
Saturated Fat:
4
g
|
Cholesterol:
39
mg
|
Sodium:
1024
mg
|
Potassium:
1033
mg
|
Fiber:
9
g
|
Sugar:
11
g
|
Vitamin A:
9639
IU
|
Vitamin C:
36
mg
|
Calcium:
84
mg
|
Iron:
5
mg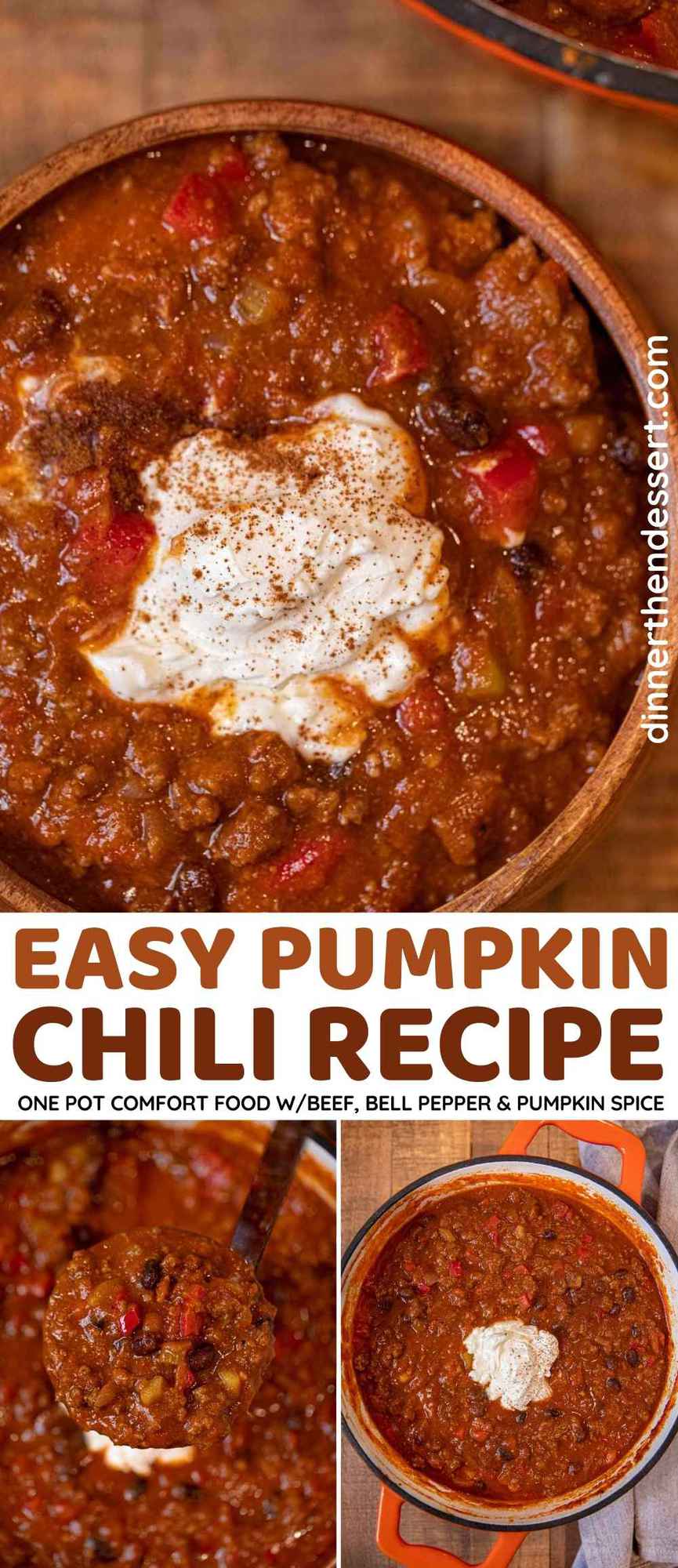 Photos used in a previous version of this post.