Pumpkin Spice Monkey Bread is the ultimate autumn treat perfect for Thanksgiving! Flavored with pumpkin puree, pumpkin pie spice, and brown sugar.
Classic Monkey Bread is a sweet treat often served for Christmas Breakfast. This Pumpkin Spice version is an excellent twist on it that you can serve for Halloween, Thanksgiving, or all through the fall!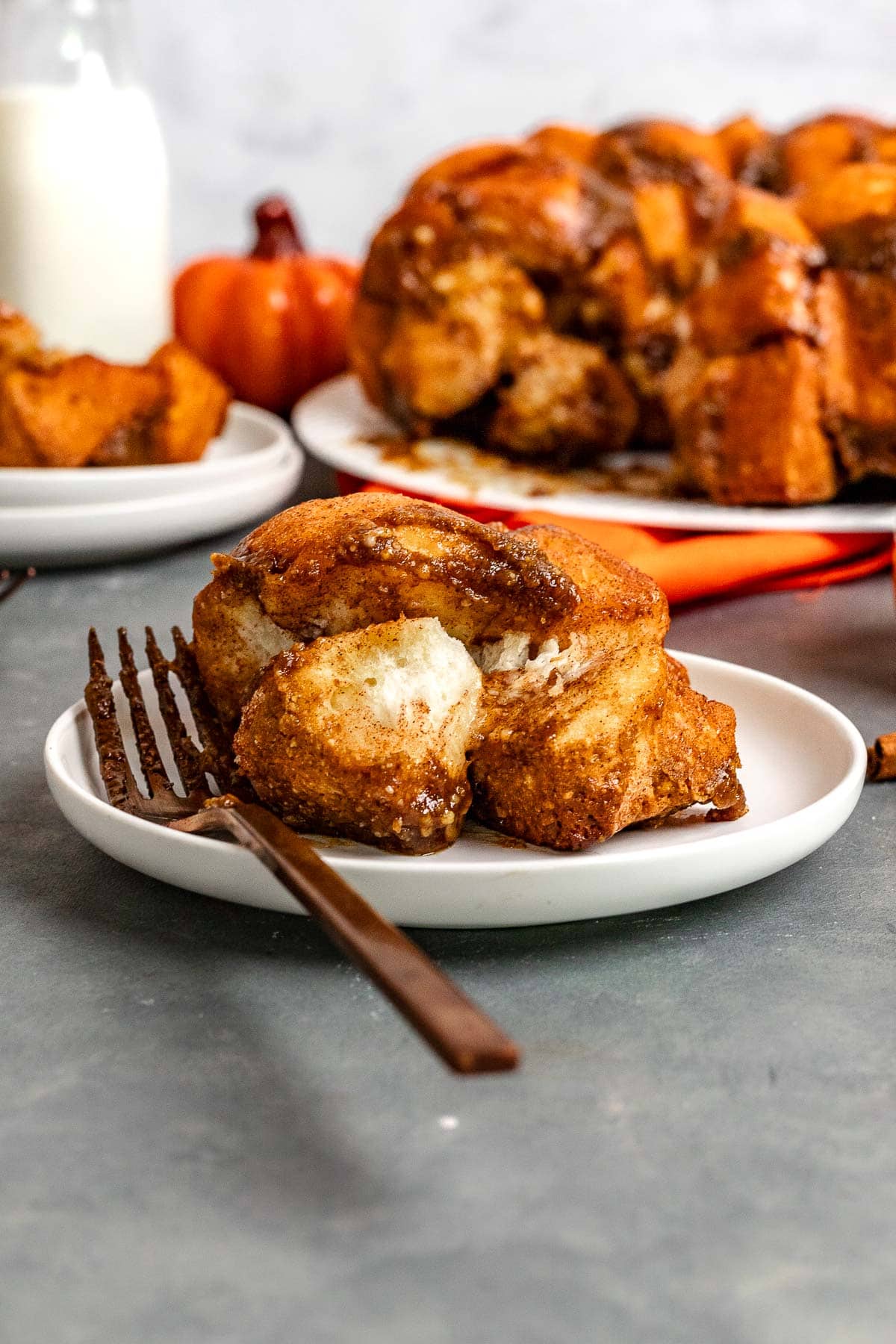 It's that time of year again. Time for sweaters, leaf-peeping, and adding pumpkin spice to everything! Nothing says fall like the flavors of a Pumpkin Spice Blend, which is why folks love adding a pumpkin punch to as many recipes as they can think of. Pumpkin Monkey Bread is a favorite so far!
The warm spices and pumpkin puree blend wonderfully into the cream cheese glaze. Then you pour the cream cheese glaze over the dough pieces in the Bundt cake pan. As it bakes the Monkey Bread absorbs the sweet, fall flavors from the ingredients for the perfect gooey, seasonal treat.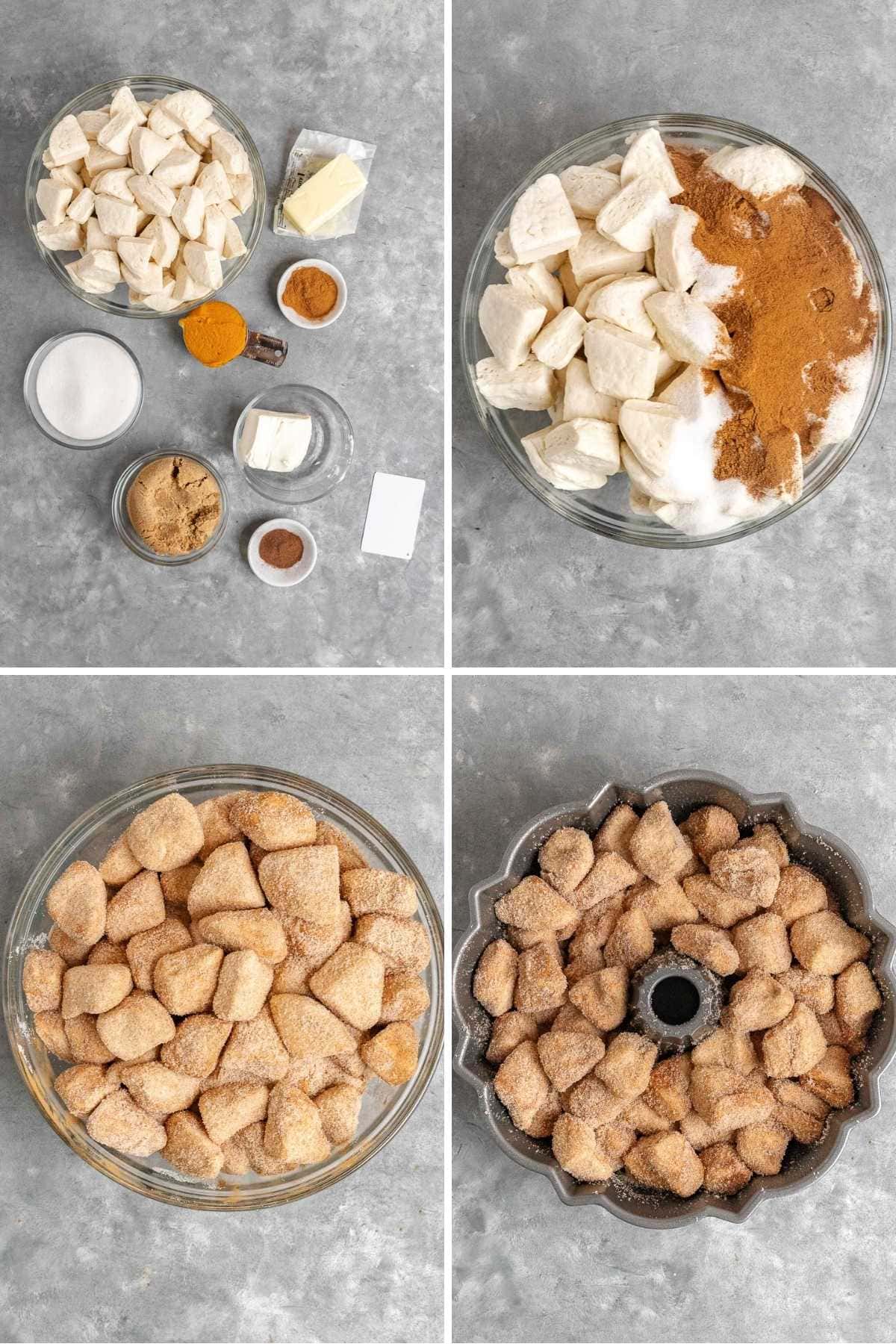 This Monkey Bread recipe is great to serve over the holidays, but you don't have to save it to just make once a year. Readers love enjoying this sweet breakfast on weekends or anytime there are friends over for breakfast. It's the perfect original twist on a breakfast classic that everyone is sure to love.
More Indulgent, Sweet Breakfasts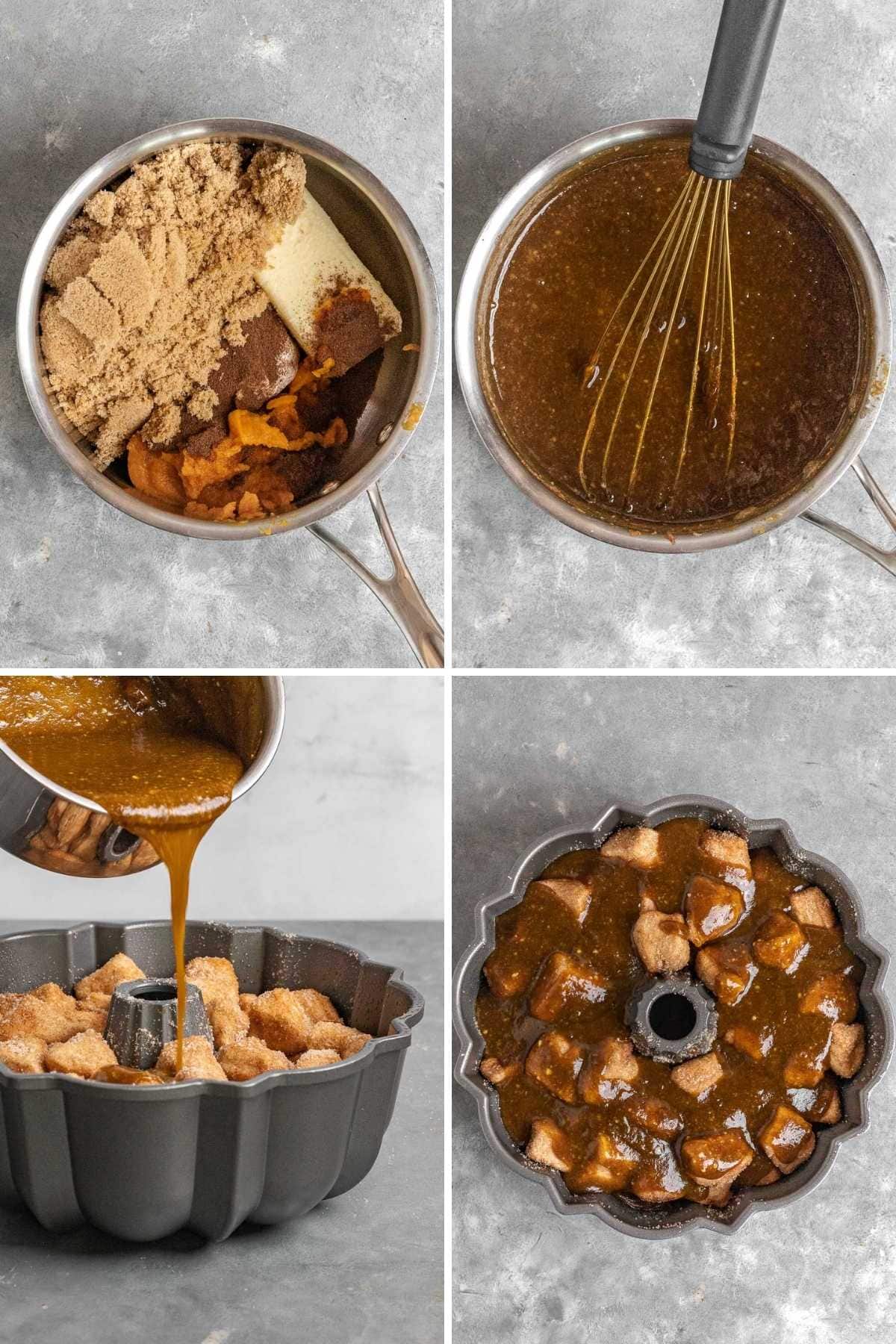 Frequently Asked Questions About Pumpkin Spice Monkey Bread
Why is it called Monkey Bread?
Monkey Bread gets its name because of how you eat it. The little pieces are picked off the same way a monkey would groom his buddy. It's a little weird to name a food after, but it's all in good fun.
Can I use a different pan to make Pumpkin Spice Monkey Bread?
If you don't have a bundt pan, or you just prefer to use something else, you can do that. Try a square baking dish, a muffin tin, or mini bundt pans would be a fun choice.
How can I reheat Monkey Bread the next day?
If you want warm Monkey Bread leftovers, it's easy to reheat it the next day. Just turn your oven to a low heat, 250 degrees. Place your Monkey Bread in the oven for about 5 minutes. It will take a little more or less time depending on the size of your leftovers. Watch it closely so it doesn't begin to overheat.
Tips for Making Pumpkin Spice Monkey Bread
Prep: To start the recipe, preheat the oven and spray your Bundt pan with non-stick cooking spray. If you don't have non-stick spray, you can just grease it lightly in butter.
Biscuit Pieces: Cut the pre-made biscuit dough into quarters. Additionally, you can take extra time to make homemade dough. To make homemade biscuit dough combine 6 cups flour, 3 tablespoons baking powder, 3 tablespoons granulated sugar, 3 teaspoons salt, 1 cup butter, and 2 ¼ cups buttermilk. Start by mixing the dry ingredients, then add the butter. Finally, mix in the milk using a dough hook.
Toss: Add the dough balls, cinnamon, and sugar to a mixing bowl. Toss the dough so that the sugar mixture coats each piece. Then add them to the Bundt pan. Don't press down. You want the bread pieces to be easy to pull apart once it's baked.
Pumpkin Mixture: Now, it's time to make the pumpkin flavoring for the Pumpkin Monkey Bread. Add the butter, brown sugar, pumpkin puree, cream cheese, and pumpkin pie spice to a saucepan over medium heat. Bring the ingredients to a boil for 1 minute. Then pour it evenly over the Bundt pan.
Bake: Bake the monkey bread recipe for 35-40 minutes until the sugar is bubbly and the bread is golden brown. Take it from the oven and let it cool for 10-15 minutes. Put a plate over the bottom of the Bundt pan and flip the Monkey Bread over so it slides out onto the plate.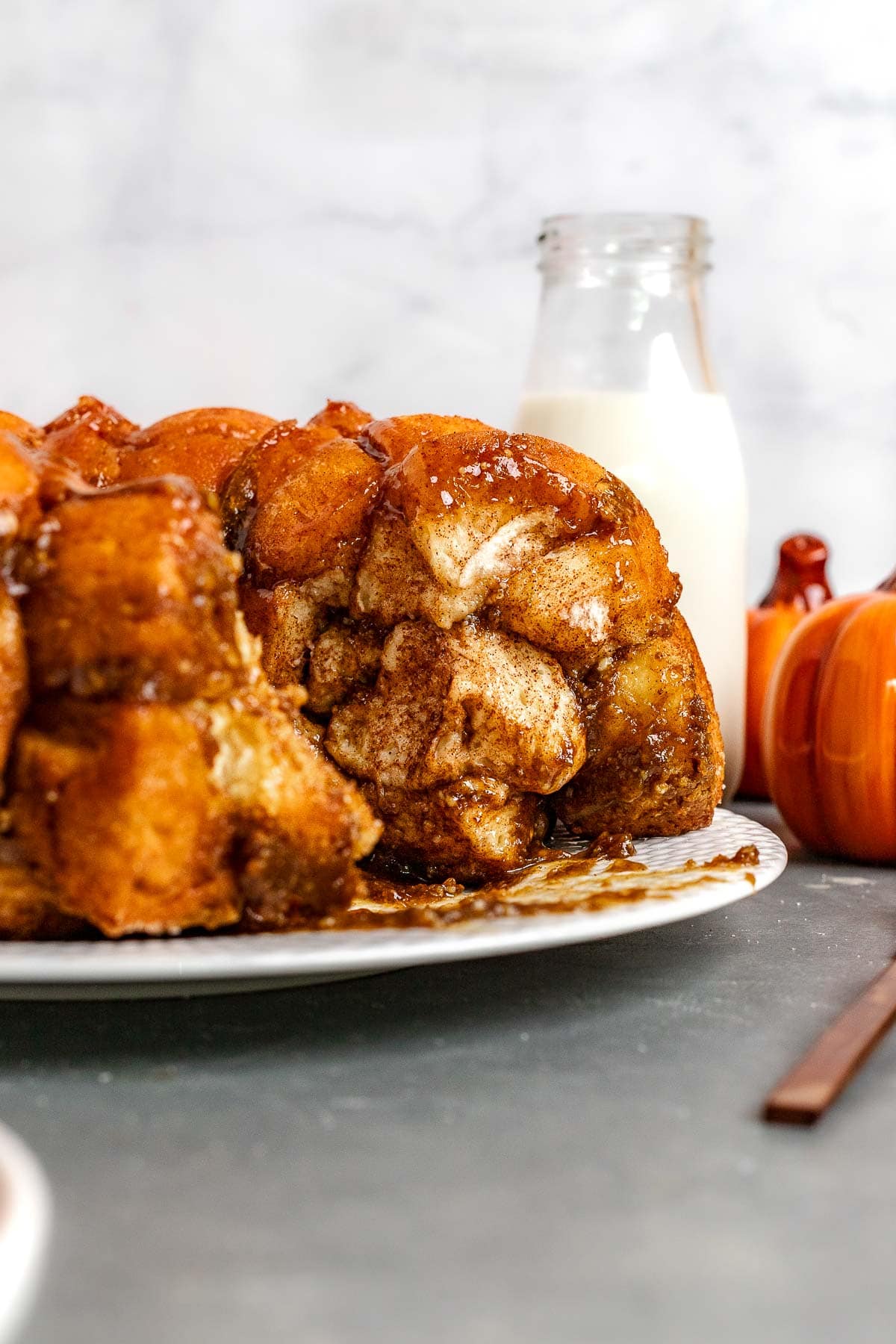 Create a free account to Save Recipes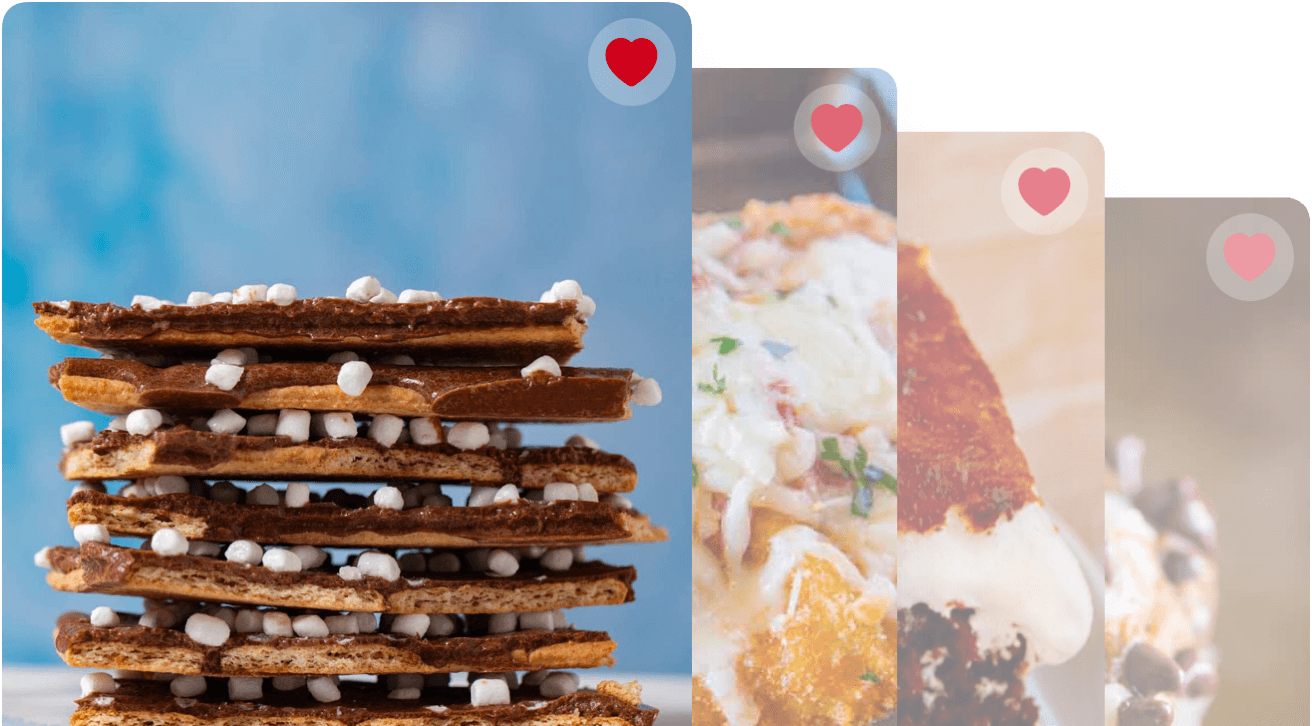 Key Ingredients
Biscuit Dough: Biscuit dough is a perfect base for Monkey Bread. It is very easy to prepare your own if you choose. No matter whether you make your own or use store-bought, the dough puffs up nicely to give a satisfying fluffy texture to each piece of Pumpkin Spice Monkey Bread.
Cinnamon, Sugar, and Brown Sugar: This combination of flavors is a classic to bring that nice sweetness to Monkey Bread.
Pumpkin Puree: Canned pumpkin puree is so easy, and will bring the delicious fall flavor of pumpkin that makes this Pumpkin Spice Monkey Bread unique.
Cream Cheese: The ooey gooey texture of this Monkey Bread is made so creamy thanks to the cream cheese in the mixture.
Pumpkin Pie Spice: This special seasoning consists of cinnamon, nutmeg, allspice, and ginger. This blend of spices provides a warmth of flavor to any recipes you make with it. It is perfect for pies, cakes, muffins, and is essential to create that perfect Pumpkin Spice flavor to this Monkey Bread.
Can Pumpkin Spice Monkey Bread Be Made Ahead of Time?
Who doesn't love saving themselves time in the morning, especially on a holiday? You can prepare your Monkey Bread the night before you want to serve it on your holiday breakfast table. Prep everything in advance, then cover and refrigerate your Monkey Bread. Place it in the oven the next morning for a super easy, fresh breakfast treat.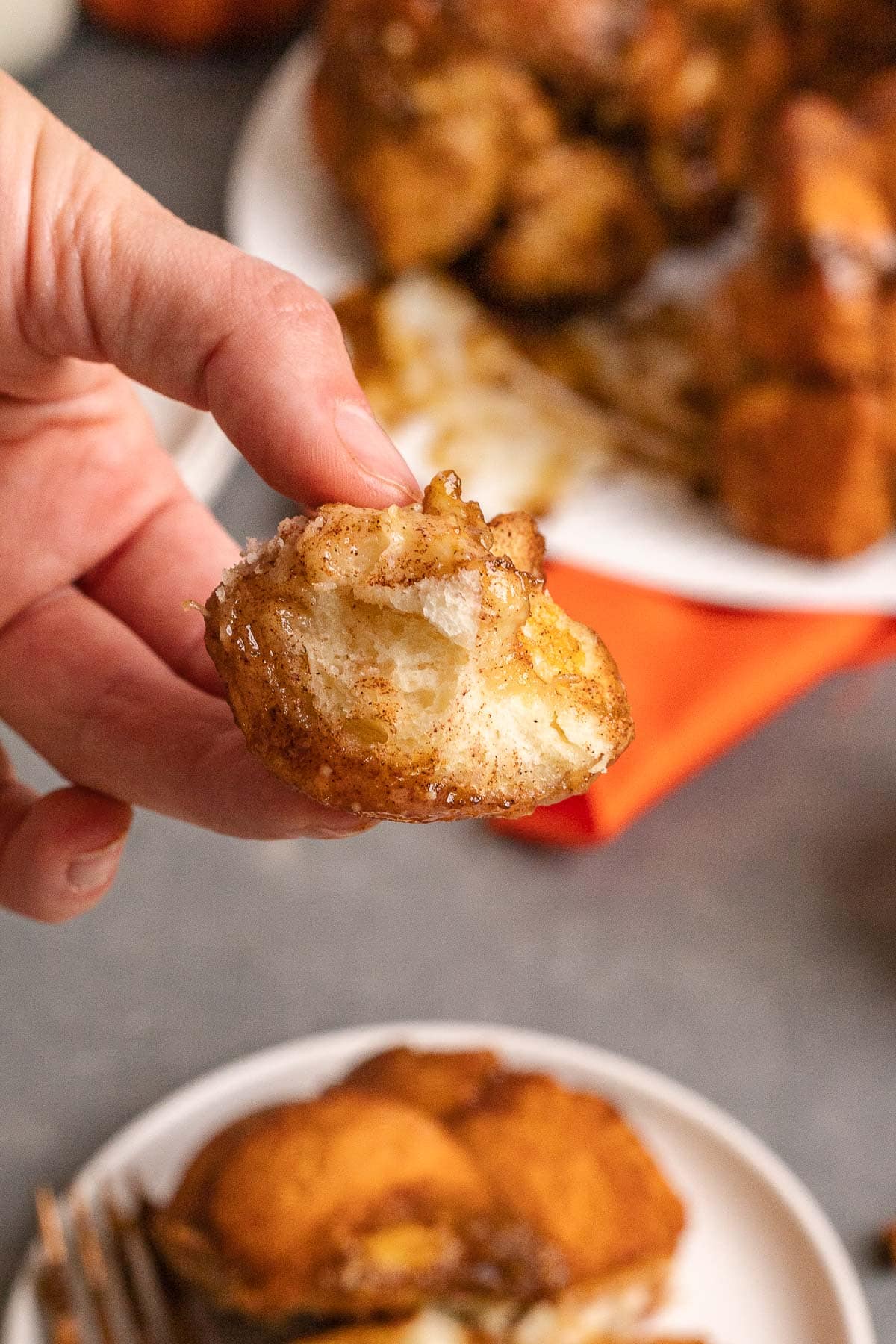 Variations on Pumpkin Spice Monkey Bread
Cranberry: There are lots of ways you can experiment with your Monkey Bread recipe. For an extra festive fall treat, try adding dried cranberries to the dessert. Mix them at the same time you toss the biscuit dough in the sugar mixture. 
Pecan Pumpkin Monkey Bread: Another way to experiment with the Pumpkin Monkey Bread is by adding some crunchy nuts. Chopped pecans would taste especially great. 
Mini Monkey Bread: Try making mini monkey bread treats, by baking the Monkey Bread recipe in muffin tins. Spray each muffin cup with non-stick cooking spray and add the biscuit dough pieces to them. You'll have to keep your eye on them baking since the smaller size will cook through faster. 
Whole Wheat: If you prefer whole wheat Bread, you can use your favorite whole wheat biscuit dough in this recipe. Just prepare the dough and then follow the directions in the same way.
More Pumpkin Desserts
How to Store Pumpkin Spice Monkey Bread
Serve: Monkey Bread can stay good at room temperature for up to 2 days. After the bread has cooled, cover it in plastic wrap or put it in an airtight container so the bread doesn't go stale.
Store: You can also put the Pumpkin Spice Monkey Bread in the fridge for up to 4 days.
Freeze: If you seal and freeze the monkey bread for later it will stay good for 3 months.


Ingredients
1

cup

sugar

2

teaspoons

cinnamon

36

ounces (3 packages)

refrigerated buttermilk biscuit dough

, each cut into quarters

1/2

cup

unsalted butter

1

cup

brown sugar

, packed

1/3

cup

canned pumpkin puree

4

ounces

cream cheese

1

teaspoon

pumpkin pie spice
Instructions
Preheat oven to 350 degrees and spray a Bundt pan with baking spray.

Add the sugar, cinnamon, and biscuit quarters to a large bowl and toss well.

Add pieces to a Bundt pan (do not press down).

Add the butter, brown sugar, pumpkin puree, cream cheese, and pumpkin pie spice to a medium saucepan on medium heat and bring to a boil for

1 minute

before pouring onto the Bundt pan.

Bake for

35-40 minutes

, remove from oven, let cool for

10-15 minutes

then place a plate over the bottom of the Bundt pan and flip over to remove.
Nutrition
Calories:
168
kcal
|
Carbohydrates:
27
g
|
Protein:
1
g
|
Fat:
7
g
|
Saturated Fat:
4
g
|
Polyunsaturated Fat:
1
g
|
Monounsaturated Fat:
2
g
|
Trans Fat:
1
g
|
Cholesterol:
19
mg
|
Sodium:
31
mg
|
Potassium:
50
mg
|
Fiber:
1
g
|
Sugar:
26
g
|
Vitamin A:
1012
IU
|
Vitamin C:
1
mg
|
Calcium:
28
mg
|
Iron:
1
mg