Queso Dip made with all natural ingredients but all the smooth and creamy cheese dip that's perfect for your favorite dip or nachos!
Cheesy dips are basically heaven on earth and we have you covered with Ultimate Spinach Artichoke Dip, Artichoke Cheese Dip and my favorite Baked Fontina Cheese Dip.
 Queso Dip
Queso Dip is AMAZING. Some people call it fundido, some call it nacho cheese dip and others just call it Queso. Either way your favorite Tex-Mex restaurant is going to have a version and I am willing to bet it is one of their most popular items on their menus!
Why would anyone in their right minds turn down a giant bowl of melted cheese with a pile of tortilla chips. Or you can spoon it over tacos or fajitas or grilled chicken.
So amazing I've basically ditched Nachos because now I have nachos that never get soggy.
We don't just make the standard queso dip of Velveeta and Rotel though, we love a good homemade queso with real cheese made with a bechamel sauce. Plus with the added chilis you'll LOVE the flavors and appreciate how easy it is too.
Like This
Like this recipe? Then Like us on Facebook!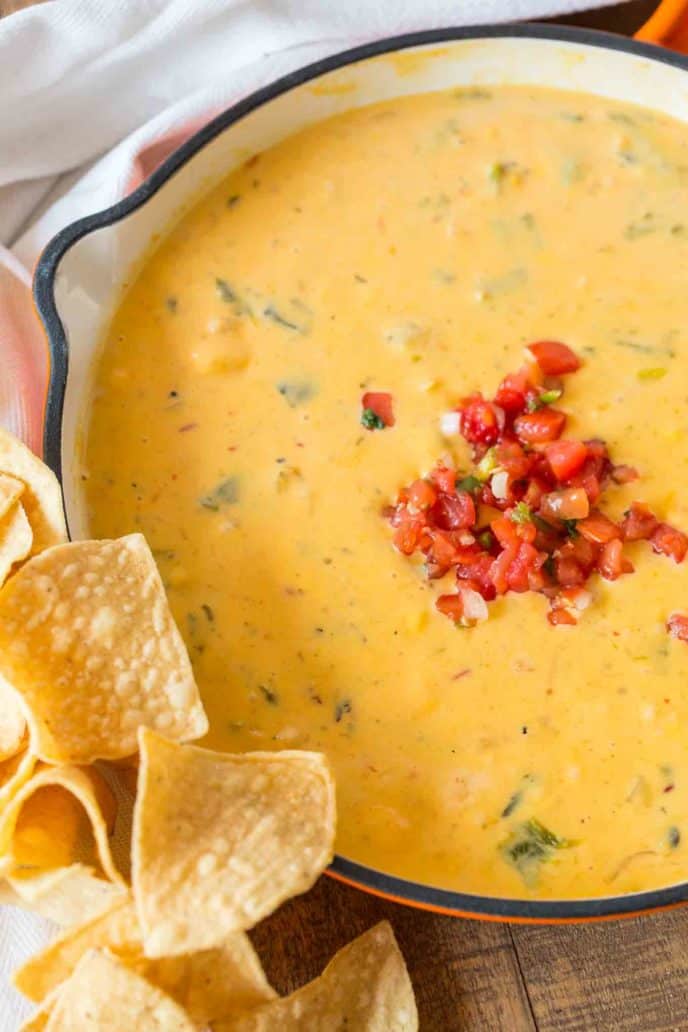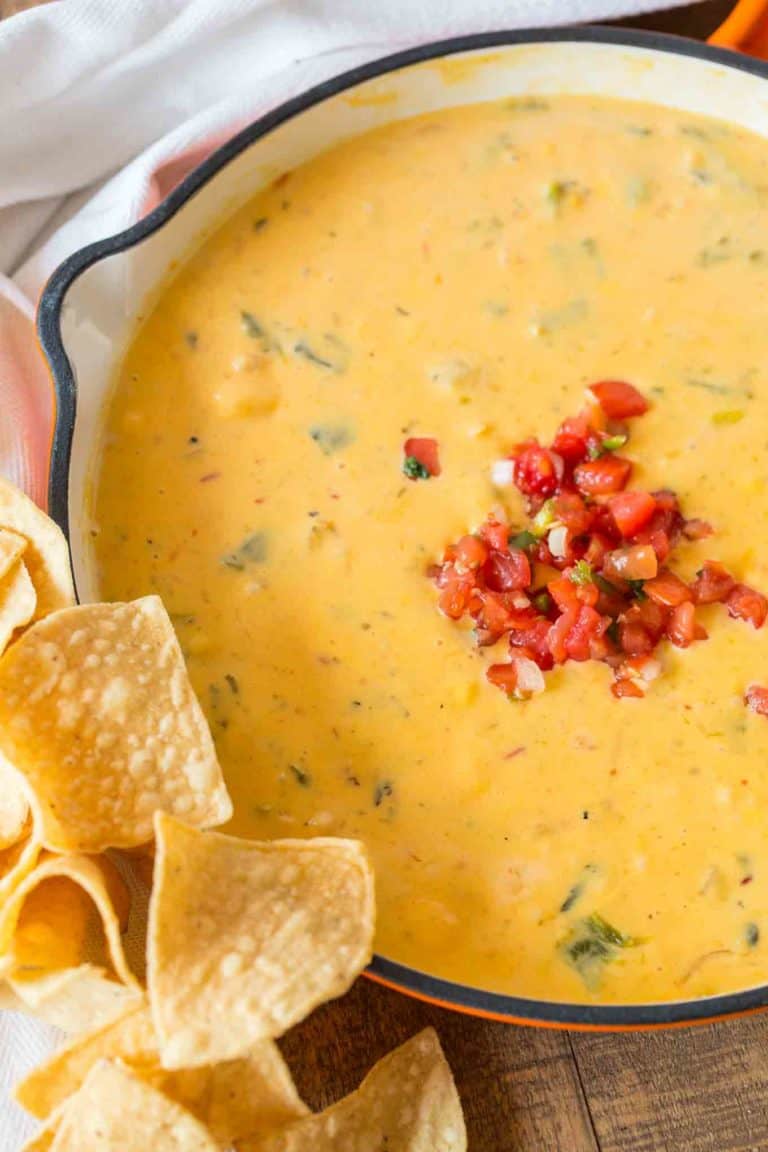 How to make Queso with Velveeta:
The traditional "easy" queso with Velveeta and Rotel is made by just adding a can of rotel tomatoes and chilis to a block of 16 ounces of Velveeta cheese in a large bowl and mixing. Then you microwave the bowl covered with a wet paper towel for 2-3 minutes until bubbly and serve with tortilla chips.
Want to make the queso spicy? We add in either canned or fresh sliced jalapenos. You can also add some spice by adding hot sauce, cayenne pepper or chili powder to the mixture.
If you want to add a bit more body to the queso you can also add in onions. What I like to do though is season the onions with some taco seasoning and cook them down really well in just a bit of oil until they are translucent and start to brown.
Best Cheese for Queso:
While I love the Jack and Cheddar mixture in this recipe many people love recipes like my Chili's White Queso. If you'd prefer a white queso I'd suggest using a white cheddar cheese or even a white american cheese if you're skipping the bechamel sauce.

Create a free account to Save Recipes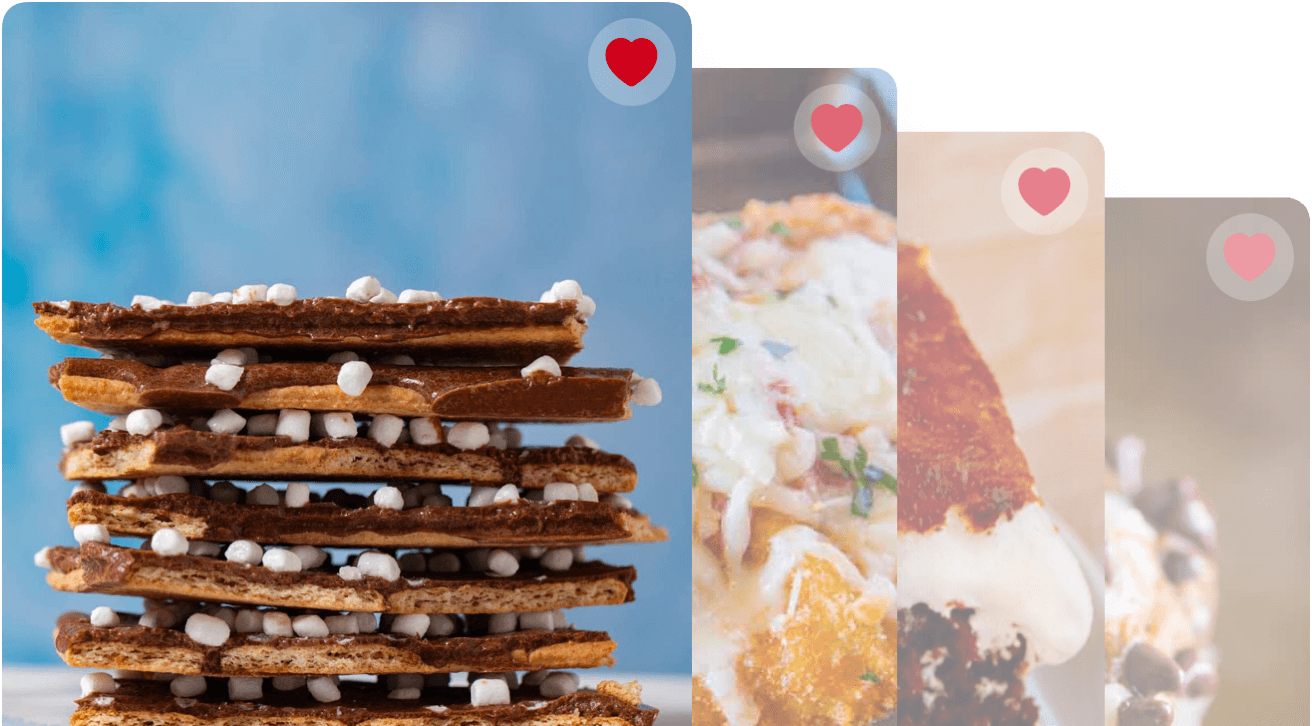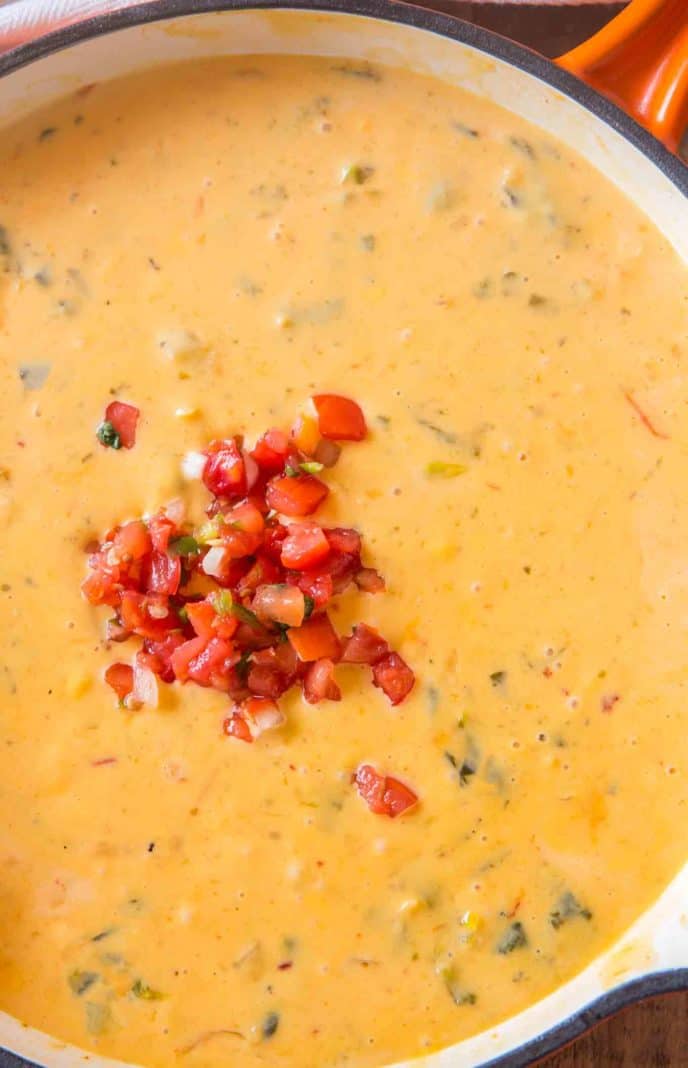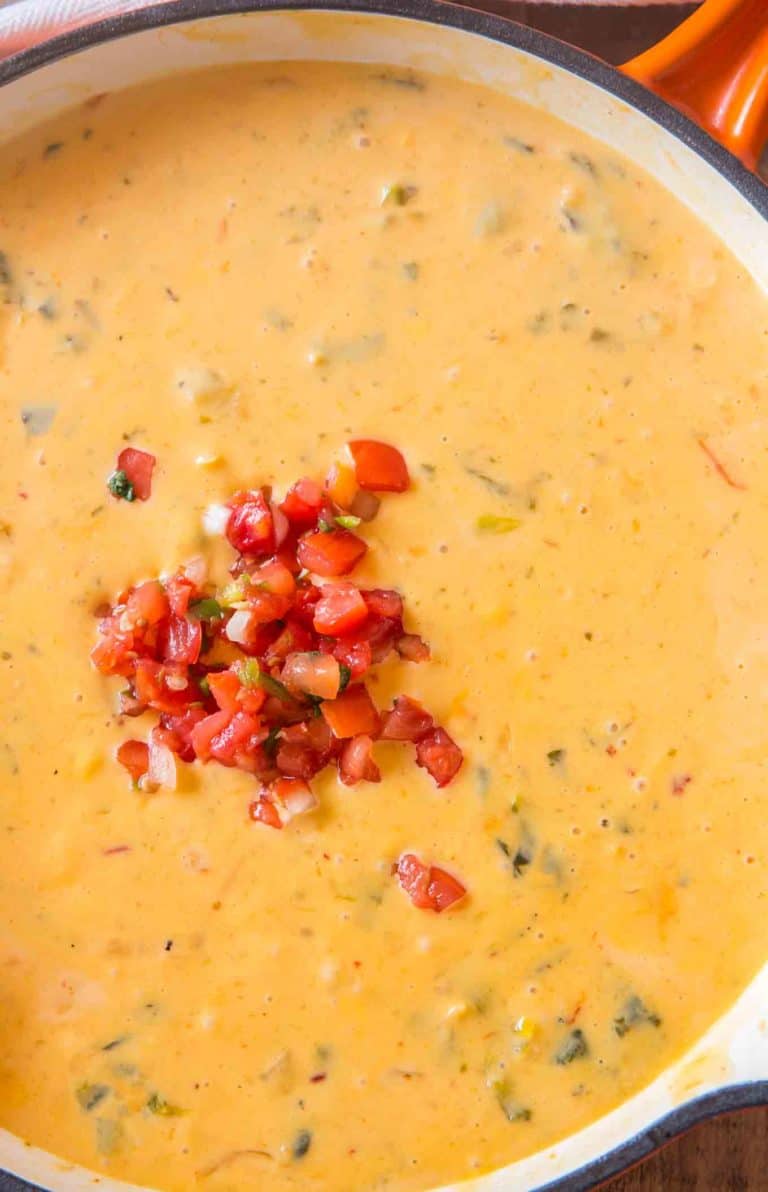 What to serve with Queso?
We serve queso alongside salsa, sour cream and chips. You can even serve this queso alongside your favorite meals as a sauce. It's also delicious served with Potato Wedges.
How to make queso dip with meat?
Yes, if you'd like to add ground meat to the queso make sure you brown the ground meat before adding the butter and flour so that the fat from the meat can be integrated into the bechemel sauce. If you add the meat and drippings into the queso after you've made the cheese sauce it can cause the cheese sauce to break.
Psst, also definitely try my Slow Cooker Nacho Cheese Sauce.


Ingredients
2

tablespoons

unsalted butter

2

tablespoons

flour

2

cups

whole milk

1

cup

diced tomatoes

1

cup

fire roasted whole green chilis

chopped

3

cups

grated cheddar cheese

3

cups

Monterey Jack cheese
Instructions
Add butter to the cast iron skillet on medium heat until melted before adding in the flour and whisking for

1 minute

.

Add in the milk slowly while whisking and keeping the mixture smooth for

3-4 minutes

before adding in the tomatoes, chiles, cheddar cheese and jack cheese until the mixture is completely combined and smooth (except for the chunks of tomato and chiles).
Nutrition
Calories:
256
kcal
|
Carbohydrates:
3
g
|
Protein:
14
g
|
Fat:
20
g
|
Saturated Fat:
12
g
|
Cholesterol:
61
mg
|
Sodium:
337
mg
|
Potassium:
115
mg
|
Sugar:
1
g
|
Vitamin A:
615
IU
|
Vitamin C:
1.9
mg
|
Calcium:
444
mg
|
Iron:
0.6
mg