Roasted Strawberry Jam has the perfect sweet, and bright flavor with just 3 ingredients. It is so easy to make the perfect jam in the oven!
Fresh strawberry jam makes the perfect spread to add to Breakfast Food or enjoy with a snack. We've posted a recipe before for Stovetop Strawberry Jam. The difference with this recipe is that instead of standing over the stovetop, you just pop the berry mixture in the oven to bake into the perfect jam.
Fresh Roasted Strawberry Jam is the most amazing topping to add to your favorite foods, and it's so much better than store-bought. You can spread it over a simple piece of toast, English muffins, or warm, golden brown Homemade Biscuits for an easy breakfast.
Or, if you want to go a little more outside the box, use the jam as a topping for awesome recipes like Ice Cream, or Stuffed French Toast. It would also taste incredible swirled into vanilla yogurt, or with cheese and crackers.
DOES JAM BURN IN THE OVEN?
For the most part, you don't have to worry about Oven-Roasted Strawberry Jam burning. However, if anything is going to burn it's going to be the sugar as the liquid bakes away. Make sure to keep an eye on the recipe during the last few minutes just to ensure you take it out before that happens.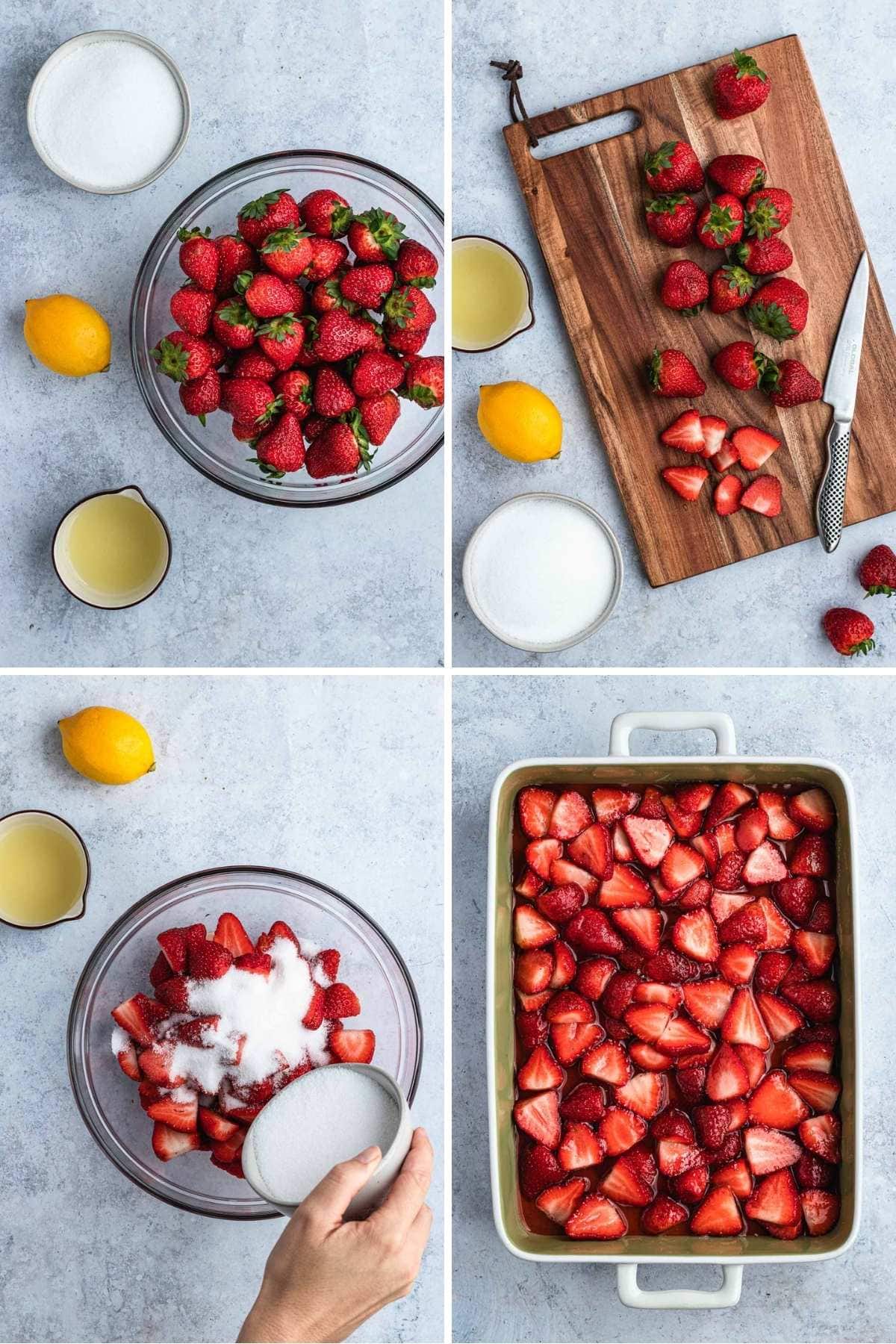 CAN YOU USE FROZEN STRAWBERRIES?
Although it's wonderful to use fresh strawberries during strawberry season, you can enjoy this jam recipe year-round using frozen berries. I'd recommend defrosting and drying the frozen strawberries before starting the recipe. That way there isn't excess liquid as the fruit cooks.
STRAWBERRY RECIPES
KEY INGREDIENTS
Strawberries: One of the best parts of this recipe is that you can make the perfect Strawberry Jam with just 3 ingredients. The most important is of course the strawberries. Pick out the best fresh, ripe strawberries you can find since they'll be most of the flavor in the recipe.
Sugar: The granulated sugar sweetens the recipe, and helps to make the syrupy, jelly-like consistency as the jam bakes and cools.
Lemon juice: The last thing you need for Roasted Strawberry Jam is lemon juice. Lemon juice adds a little citrus flavor and helps balance the sweetness and acidity in the recipe.
TIPS
Prep time: Start by preheating the oven temperature to 325 degrees. Then rinse the fresh strawberries under cold water to clean them, and slice the fruit.
Strawberry mixture: Add the sliced berries to a glass bowl with 1 cup of sugar and 1 tablespoon lemon juice. Toss berries with sugar and lemon juice until you've evenly coated the strawberries with sugar.
Baking time: Then spread the berry mixture out in a single layer on a 9×13″ glass baking dish. Pop dish in the preheated oven for a 2 hour cooking time. As the fruit cooks the berries will bake down so there's lots of juice at first, then the liquid will start to bake off. You may need to give it a few extra minutes or take it out a little early depending on how fast the liquid cooks out.
Serve: Be careful when taking the roasted berries from the oven because they'll be very hot and easy to burn yourself with. Make sure you give it plenty of time to cool before serving.
Smooth strawberry jam: As the recipe is, it will have some berry chunks throughout. Some people like those fruit chunks, but if you don't you can remove them. Use a potato masher to reduce the chunks of strawberry, or if you really don't want any chunks, you can put the jam mixture in your food processor.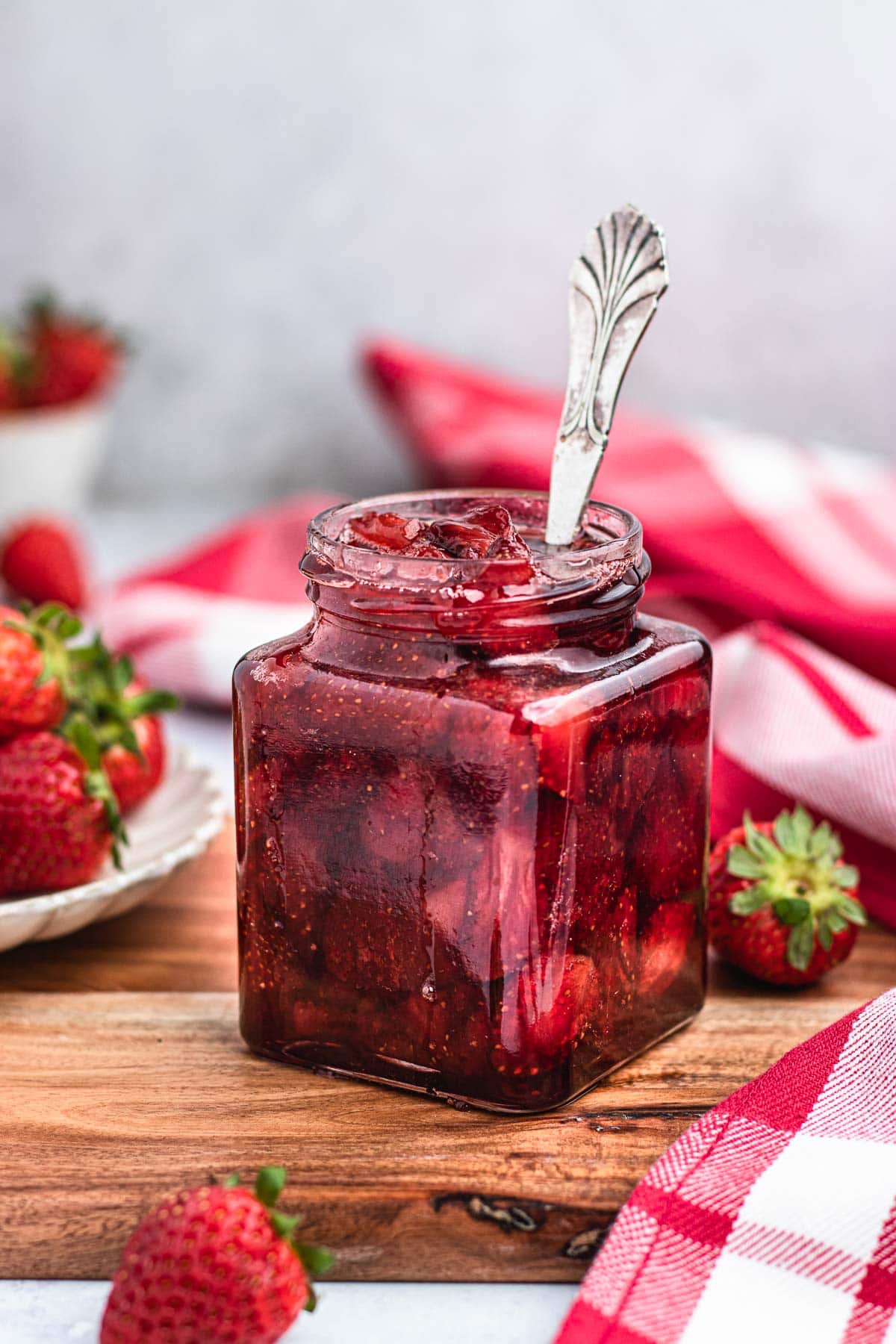 Create a free account to

Save Recipes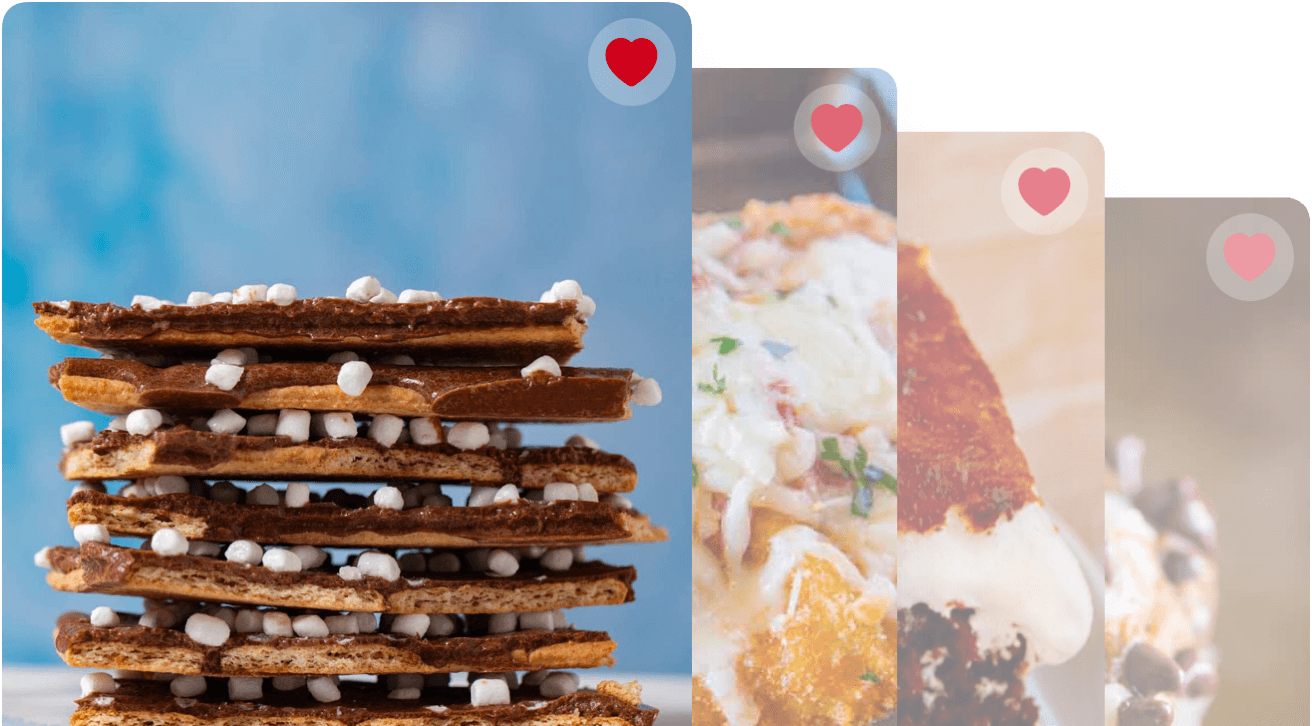 VARIATIONS
Fruit: You can try using lots of different kinds of fruit for jam recipes. Mix in fresh berries with the strawberries like blueberries, raspberries, blackberries, or cherries. Apart from berries, you can also try fruit like apples or peaches.
Flavors: There are a few different flavor ingredients that you can try adding as a compliment for strawberries. A drop of vanilla, a little salt, or almond extract would all taste amazing in Roasted Strawberry Jam.
Strawberry Balsamic Jam: Making Roasted Strawberry Jam with balsamic vinegar gives it a slightly more interesting flavor with a bit of extra tang. Drizzle about 2 tablespoons of balsamic vinegar over the berries and toss to coat. Then you can continue the rest of the recipe as usual, and bake to make delicious strawberry balsamic jam.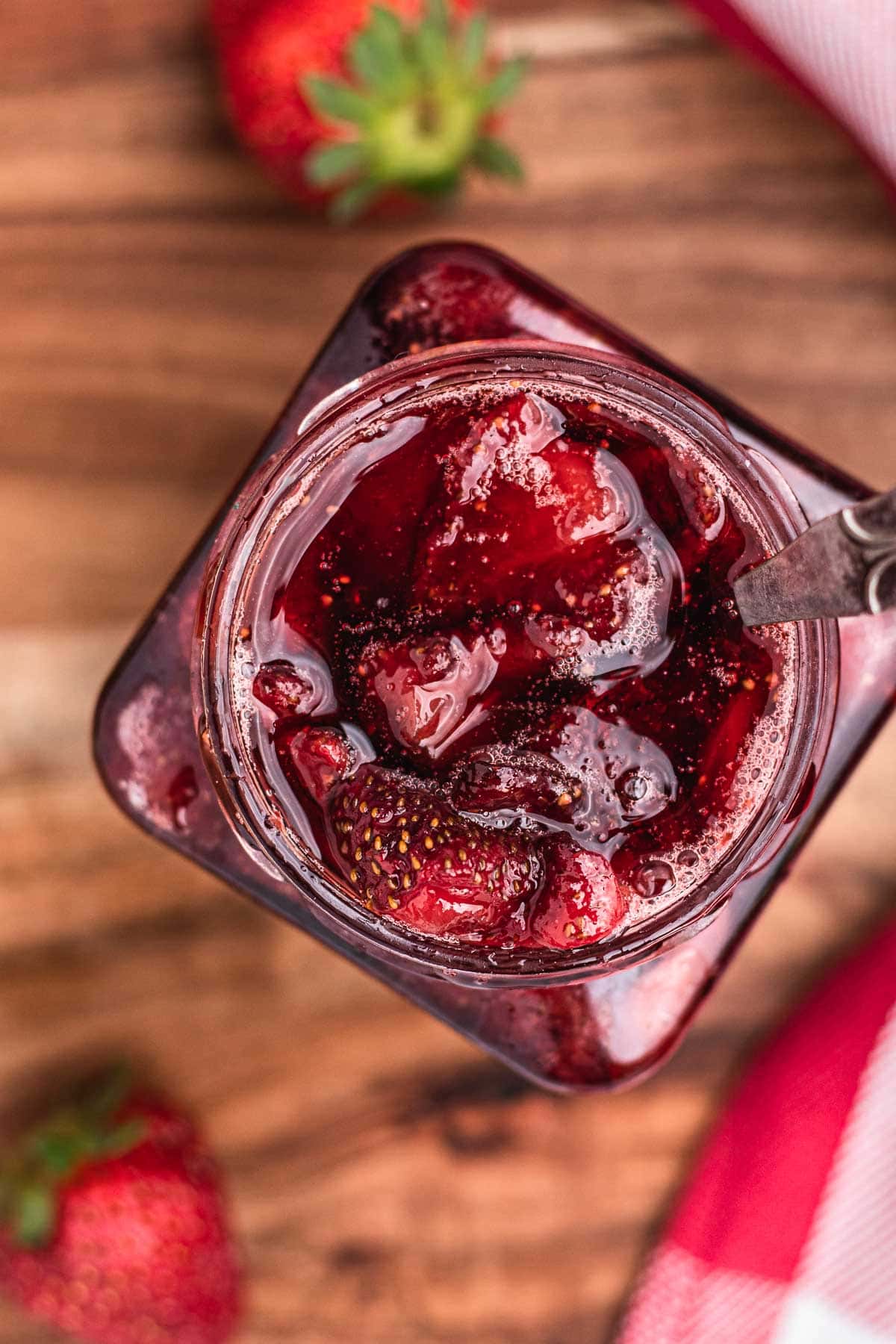 PANTRY RECIPES
HOW TO STORE
Serve: Make sure to let the recipe cool completely before you serve or store it.
Store: Once it's cooled, you can transfer the Roasted Strawberry Jam to jars or another airtight container to store. Then you can put the container in the refrigerator for a couple of weeks up to 1 month.
Freeze: If you want to freeze the strawberry jam, first let it cool completely in the fridge. Then transfer it to airtight plastic containers with space at the top for the jam to expand. It will stay good for up to 6 months.


Ingredients
2

pounds

very ripe strawberries

, sliced

1

cup

sugar

1

tablespoon

lemon juice
Instructions
Preheat oven to 325 degrees.

Toss the strawberries, sugar and lemon juice in a large bowl.

Place in 9×13 baking dish.

Bake for

2 hours

or until the liquid has almost completely baked off (be careful it doesn't burn).
Nutrition
Calories:
44
kcal
|
Carbohydrates:
11
g
|
Protein:
1
g
|
Fat:
1
g
|
Saturated Fat:
1
g
|
Polyunsaturated Fat:
1
g
|
Monounsaturated Fat:
1
g
|
Sodium:
1
mg
|
Potassium:
59
mg
|
Fiber:
1
g
|
Sugar:
10
g
|
Vitamin A:
5
IU
|
Vitamin C:
22
mg
|
Calcium:
6
mg
|
Iron:
1
mg