Sausage Pancake Muffins are a fun twist on classic pancakes. An easy on-the-go breakfast with flavorful sausage baked into soft pancake breading.
Pancake Muffins are a fun freezer-friendly combination of two classic Breakfast Recipes. It's the same soft, fluffy pancake batter, but with the convenience of a muffin. For another recipe like this be sure to try French Toast Muffins next.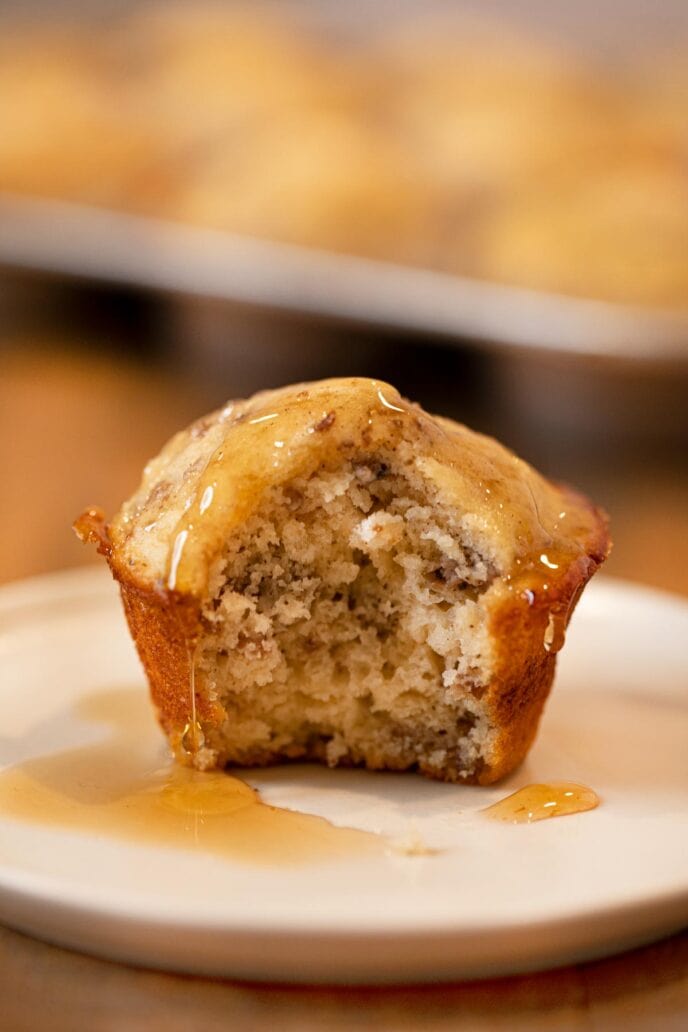 SAUSAGE PANCAKE MUFFINS
Homemade Pancakes are a staple breakfast for most of us, but sometimes you just don't have the time to stand over a frying pan or griddle to make a stack of pancakes for everyone in your house. These wonderful Pancake Muffins are an excellent solution. They have all the soft, fluffy texture you love from pancakes, but baked into muffins. They're easy to make in big batches and even take on the go.
These Sausage Pancake Muffins give you a whole breakfast in each bite. So instead of having to make breakfast sides, like sausage, you can just grab some of these on your way out the door. They have the sweetness of pancakes with the savory taste of the sausage all baked together. It's sure to become a go-to breakfast that your whole family will love.
Although these mini pancakes are great for a quick breakfast, you can also serve them up for a sit down breakfast with your favorite pancake toppings. Put out some maple syrup, Strawberry Topping, blueberry syrup, cinnamon sugar, or any other pancake topping you like. It's fun twist on classic pancakes that make the perfect breakfast.
MAKE-AHEAD PANCAKE MUFFINS
This is also a great recipe to make ahead and keep in your freezer. Because the recipe makes two muffin tins of pancake cups, you can enjoy half the day you bake them and store the rest.
Wait to let the muffins cool
Put them in a freezer bag or other airtight freezer-safe container, separated by parchment paper. The parchment paper will keep the muffins from sticking together.
When you're ready to eat the pancake cups let them defrost in the fridge overnight.
Preheat your oven to 250 degrees and reheat them for 10-15 minutes.
MORE PANCAKE RECIPES
TIPS FOR MAKING THE PERFECT PANCAKE MUFFINS
Make sure to prepare your muffin tin with cooking spray so the pancake batter doesn't stick. You can also use paper liners.
Brown your sausage before adding it to the rest of the ingredients. Cook the sausage until it's no longer pink, or it won't get done while baking in the oven.
Whisk together the dry ingredients and wet ingredients in separate large bowls.
Once you've combined the two separately, add the wet ingredients to the dry ingredients. Gently mix the two until combined, but be careful not to overmix. You'll also add in the sausage crumbles at this point.
Pour the batter into the muffin tin and bake for 20-25 minutes. To check if the pancake batter is done baking put a tooth pick in the center of one of the pancake cups. If it comes out without any batter, then take them out of the oven.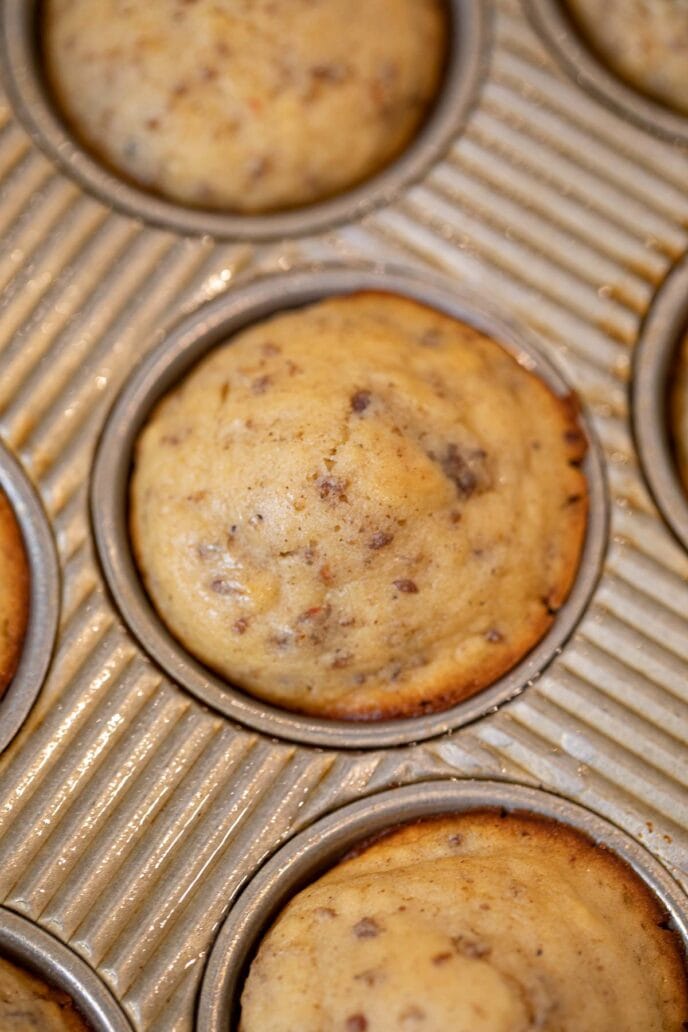 Create a free account to Save Recipes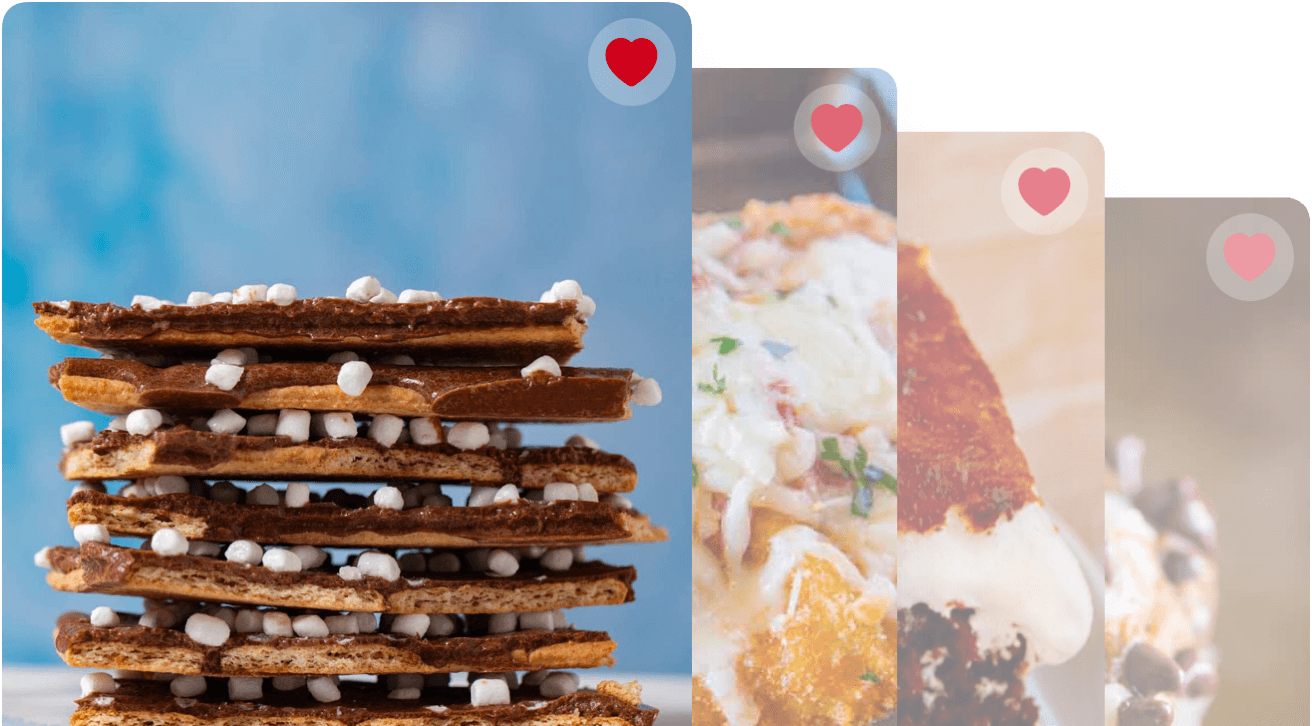 VARIATIONS ON SAUSAGE PANCAKE MUFFINS
Flour: You can replace the all-purpose flour in the batter with whole wheat flour, or any other kind of flour you prefer using. If you need gluten-free muffins try using almond flour, coconut flour, or oat flour.
Meat: Instead of using sausage in your pancake poppers, try other meats like ham, bacon, or turkey bacon. Bacon Pancake Muffins will taste especially good with maple syrup.
Chocolate Chip Pancake Muffins: If you'd prefer more sweet muffins, leave out the meat and add in some chocolate chips to make Chocolate Chip Pancake Muffins. Mini chocolate chips will work best in the muffins. You can also try different kinds of chocolate chips like white chocolate, milk chocolate, or even peanut butter chocolate chips. Chocolate Chip Pancake Muffins are always a favorite with kids!
More Add-ins: You can try a variety of other add-ins the next time you make this recipe. Anything you like in muffins or pancakes will be great to try adding to the Muffin Pancake mix. Try putting in some blueberries, bananas, strawberries, or a little bit of vanilla extract. You could also add in some old fashioned oats for oatmeal pancakes.
PANCAKE CUPCAKES
If you make this recipe for a special occasion like a holiday or birthday, try adding some frosting to make them more like cupcakes. Here's a recipe for a simple maple frosting that would taste delicious on your Pancake Cupcakes.
Add 1 cup of softened butter, 1 teaspoon vanilla, and 1 teaspoon maple extract to a stand mixer.
Mix the ingredients together until the butter, maple, and vanilla are completely combined.
Add 4 cups of confectioner sugar. Mix on low speed, until the powdered sugar is combined, then increase the speed. If the frosting looks dry add a little bit of milk.
Prepare the pancake cups as usual, and wait for the cupcakes to cool before adding the frosting.
For Maple Bacon Butter Cream Frosting mix some bacon mix into the frosting before spreading it over the cupcakes.
MORE MUFFIN RECIPES
HOW TO STORE SAUSAGE PANCAKE MUFFINS
Serve: Once you've baked these homemade pancake muffins, you shouldn't leave them at room temperature for more than 2 hours.
Store: Let the muffins cool then put them in a freezer bag or other airtight container. They'll keep well in the fridge for up to a week.
Freeze: Fluffy Pancake Muffins are a great recipe to freeze for later. Put them in a freezer bag separated by parchment paper. They'll stay good for up to 3 months.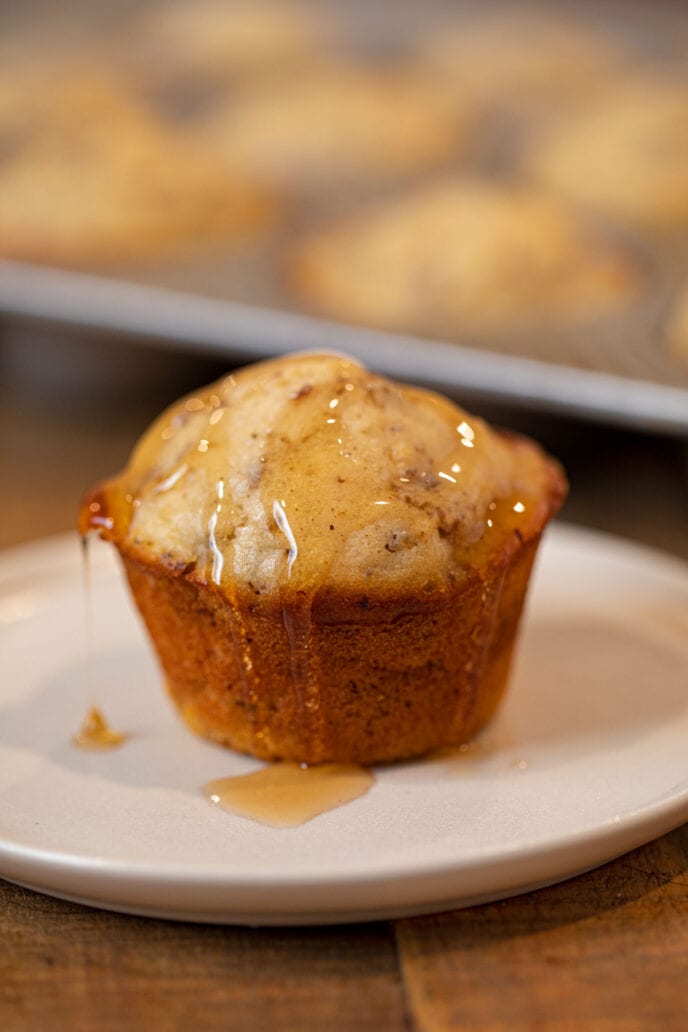 Ingredients
1

pound

pork sausage

2

cups

flour

1/4

cup

sugar

1

tablespoon

baking powder

1

teaspoon

salt

1/2

teaspoon

ground cinnamon

1/4

teaspoon

ground nutmeg

1

large

egg

, room temperature

2

cups

milk

2

tablespoons

canola oil

2

tablespoons

honey
Instructions
Preheat oven to 350 degrees. Coat two muffin tins with baking spray.

In a medium pot over medium heat, cook and crumble sausage for

6-8 minutes

until no longer pink. Remove from heat and set aside.

In a mixing bowl, mix together flour, sugar, baking powder, salt, cinnamon, and nutmeg.

In a separate bowl, whisk egg, milk, oil and honey until blended. Gently mix wet ingredients into dry ingredients until just combined. Fold in sausage crumbles.

Pour batter into the prepared muffin tin and bake

20-25 minutes

until lightly browned.

Serve warm with pancake syrup of choice.
Nutrition
Calories:
131
kcal
|
Carbohydrates:
13
g
|
Protein:
5
g
|
Fat:
7
g
|
Saturated Fat:
2
g
|
Cholesterol:
22
mg
|
Sodium:
229
mg
|
Potassium:
141
mg
|
Fiber:
1
g
|
Sugar:
5
g
|
Vitamin A:
64
IU
|
Vitamin C:
1
mg
|
Calcium:
51
mg
|
Iron:
1
mg