Chocolate Caramel Chip Cookie Pie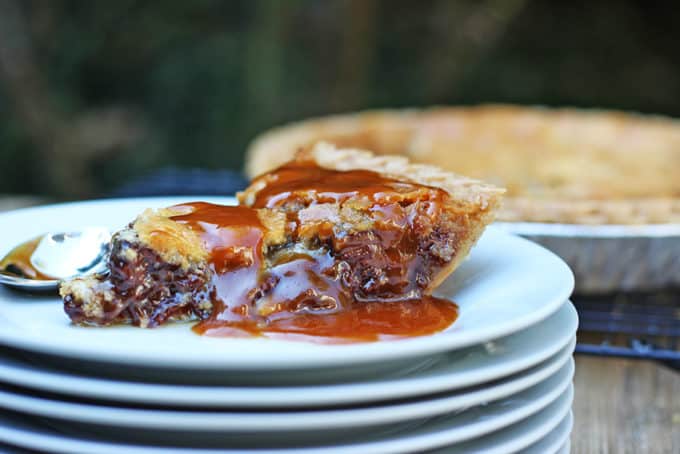 I'm not sure this picture even really needs a description… okay fine it is a Chocolate Chip Caramel Cookie Pie. Full of milk chocolate and caramel sauce it tastes like a freshly baked cookie that hasn't had a chance to firm up yet. It is a warm and melty cookie inside of a pie crust covered in a delicious caramel sauce. Even if part of this pie somehow survives the first hour out of the oven, a quick 20 seconds in the microwave will bring it right back to life. You can't go wrong with this cookie pie, it is easy to make and really impressive to serve!
A couple of days ago I was at a friend's house as we were dealing with the fallout of the website move and we were planning a small get-together of friends. I wanted to make something fun and interesting since (as I am sure you can imagine) they have been getting delicious treats since the beginning of this blog. Then in a moment of nostalgia I remembered this recipe that I had made for my friends back home. It was so well received there I knew I had to make it.  Sure enough, it was a hit, with both adults and kids alike.
If you would like to make your dough from scratch you can make the crust in the Apple Pie Slab Bars that I made. Just cut the proportions down to half. 🙂 That is a delicious pie crust that I make in the food processor in just a few minutes and then let rest in the fridge to keep the butter as cold as possible before rolling it out.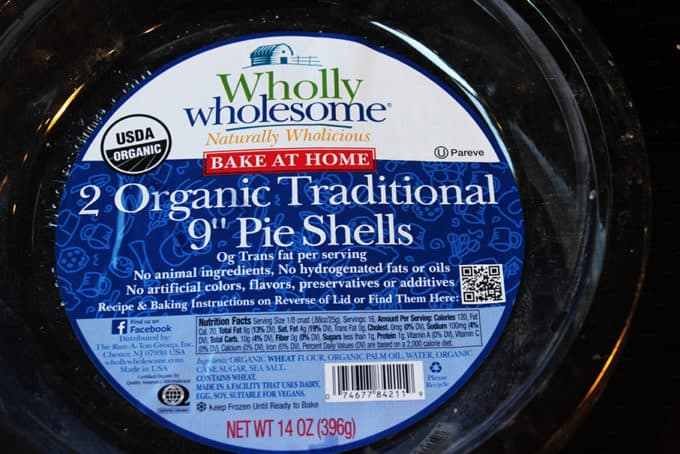 You can insert a knife or toothpick but just be aware melted chocolate will get all over it. If the top looks browned and crisp after the timer goes off I would say you are good to go.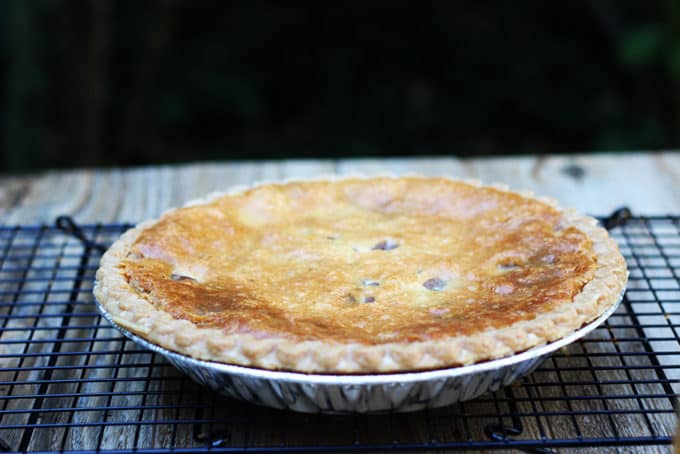 Let it cool for at LEAST 15 minutes or it will not be set up at all and even though you do want it to be soft enough to eat with a spoon, it is just like any other pie, the filling will sort of spill out if you don't give it a chance to cool for a short time first.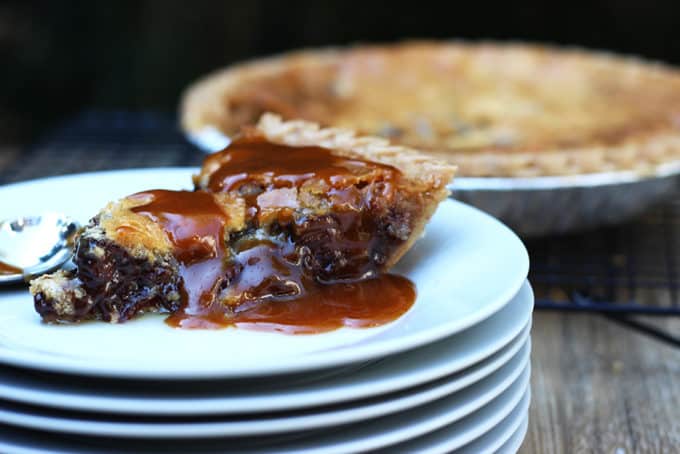 Go ahead, make this dessert. It will be a total crowd pleaser!
MY OTHER RECIPES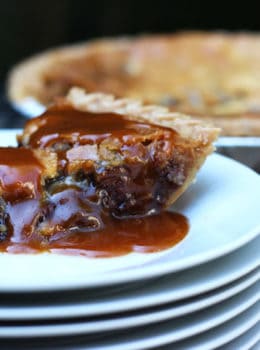 Chocolate Caramel Chip Cookie Pie
A deliciously melty, warm, chocolate chip caramel cookie baked into a buttery crisp pie crust. Serve alone (this is a very rich pie!) or with ice cream or whipped cream.
Prep Time 15 minutes
Cook Time 1 hour
Total Time 1 hour 15 minutes
Ingredients
1 unbaked 9-inch pie shell
2 large eggs
1/2 cup all-purpose flour
1/2 cup granulated sugar
1/2 cup packed brown sugar
1 teaspoon vanilla extract
1 stick butter , softened
1 cup milk chocolate chips
1 cup milk chocolate caramel chips
1/2 cup caramel sauce
Instructions
Preheat oven to 325° F.

Beat the eggs in large mixer bowl on high speed until foamy.

Add in the flour, brown sugar, white sugar and vanilla.

Beat in butter until combined.

Stir in both kinds of chocolate chips.

Put mixture into pie shell and even the mixture out in the shell

Bake for 60 minutes.

You can insert a knife or toothpick but just be aware melted chocolate will get all over it.

If the top looks browned and crisp after the timer goes off I would say you are good to go.

Warm caramel sauce for 15 seconds in the microwave before pouring over pie slices.

Optional, serve with ice cream or whipped cream.
Recipe Notes
Adapted from
Nestle

 Just like the cookie dough, this pie can be made in any flavors. The original called for chocolate chips and chopped nuts. I subbed the nuts for more chocolate chips with caramel filling and topped it with more caramel sauce. I've also planned to make this with Oreo Cookies!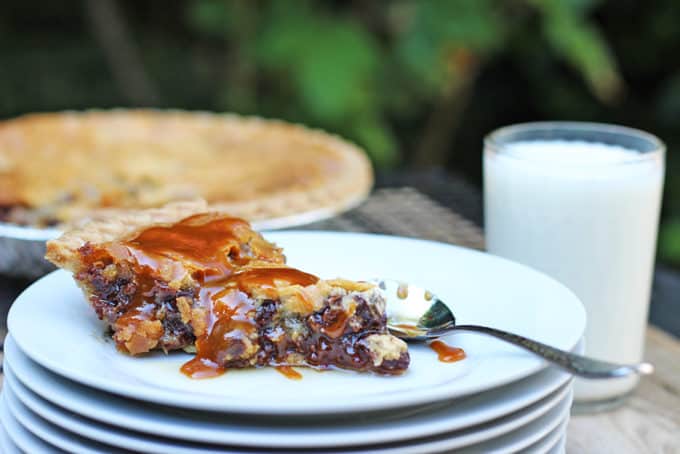 Dinner, then Dessert, Inc. owns the copyright on all images and text and does not allow for its original recipes and pictures to be reproduced anywhere other than at this site unless authorization is given. If you enjoyed the recipe and would like to publish it on your own site, please re-write it in your own words, and link back to my site and recipe page. Read my disclosure and copyright policy. This post may contain affiliate links.