Chocolate Pecan Pie takes the Classic Pecan Pie recipe up a notch with semi-sweet chocolate chips that add a rich melted indulgent chocolate filling to your holiday pie!
You'll love this Chocolate Pecan Pie recipe for your holiday table, especially topped with Easy Whipped Cream, Homemade Cool Whip or Vanilla Ice Cream. Even better, drizzle the top with some Chocolate Ganache (just 2 ingredients and 1 minute to make!) to take this pie clear over the top!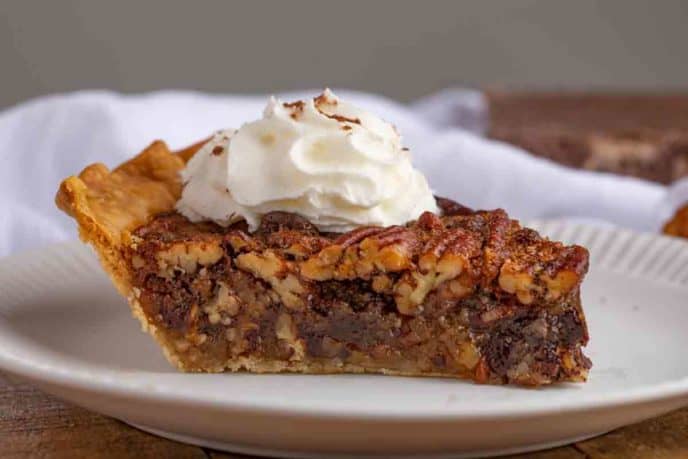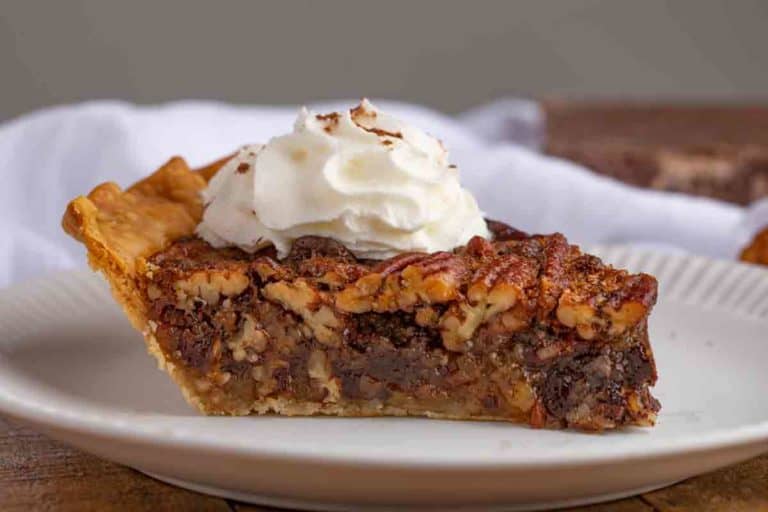 CHOCOLATE PECAN PIE RECIPE
Traditional Pecan Pie is one of the most classic pie recipes we all reach for during the holidays (especially for Thanksgiving Desserts). But we love this chocolate version of the classic Southern pie recipe so much I'm sharing this recipe before I even share the classic one!
This is a deep dish pie, if you try to bake this in a regular pie dish you may boil over the sides of the pie plate, so be careful in the pie plate that you choose, I use a 9-inch pie plate.
How to Make a Pecan Pie
Make a Classic Pie Crust – I like using one made in the food processor but you can use your favorite store-bought variety too. (recipe below)
Mix your ingredients together – just be sure to mix the melted butter with the rest of the liquid ingredients before pouring it over the chocolate chips or you'll melt the chocolate chips
Bake in a 350 degree oven on a baking sheet (in case it boils over) for 35-40 minutes or until just set. If you jiggle the pan it shouldn't feel liquidy.
Cool completely before serving – if you serve warm the pie won't slice neatly.
What kind of Corn Syrup to Use?
This recipe uses dark corn syrup but the difference between light corn syrup and dark corn syrup (According to Karo Corn Syrup) is very pronounced so don't use them in place of each other. Light corn syrup is made with vanilla while dark corn syrup is made with molasses for a deeper flavor.
If you only have light corn syrup and you're looking to make this recipe quickly you can use it and swap out half the sugar for dark brown sugar to replace the molasses flavor of the dark corn syrup.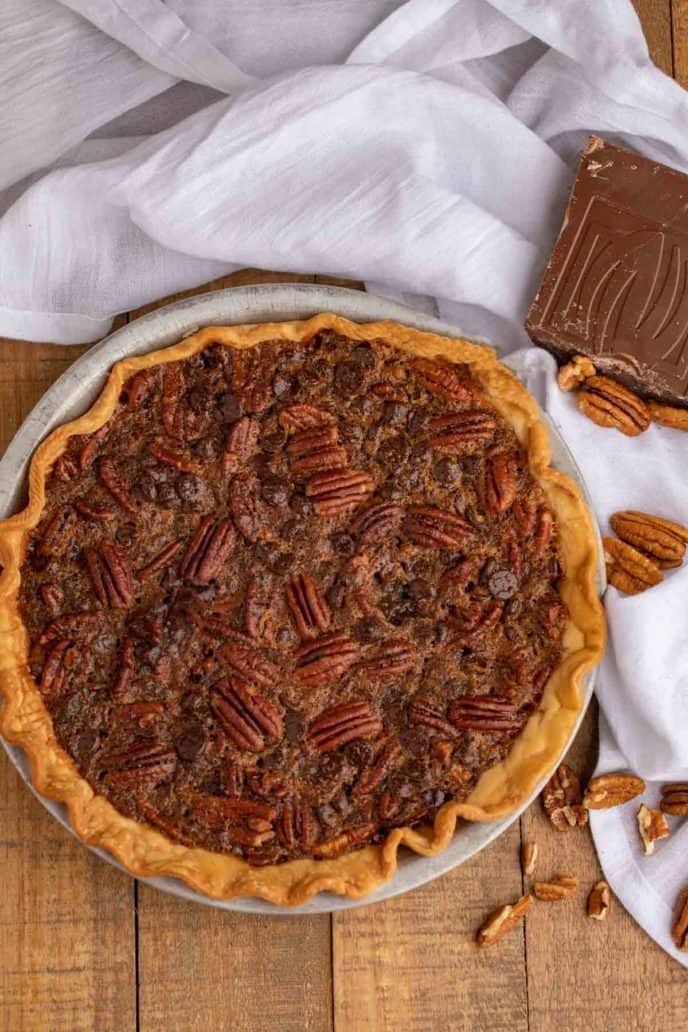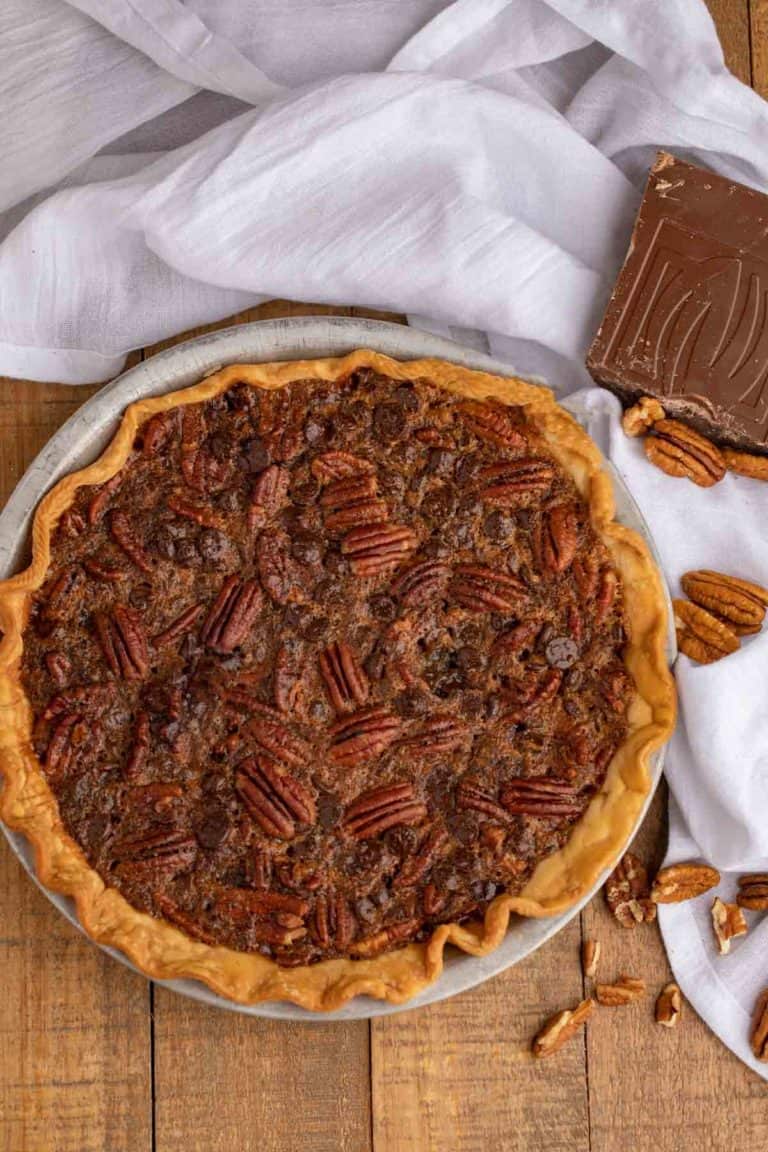 Create a free account to

Save Recipes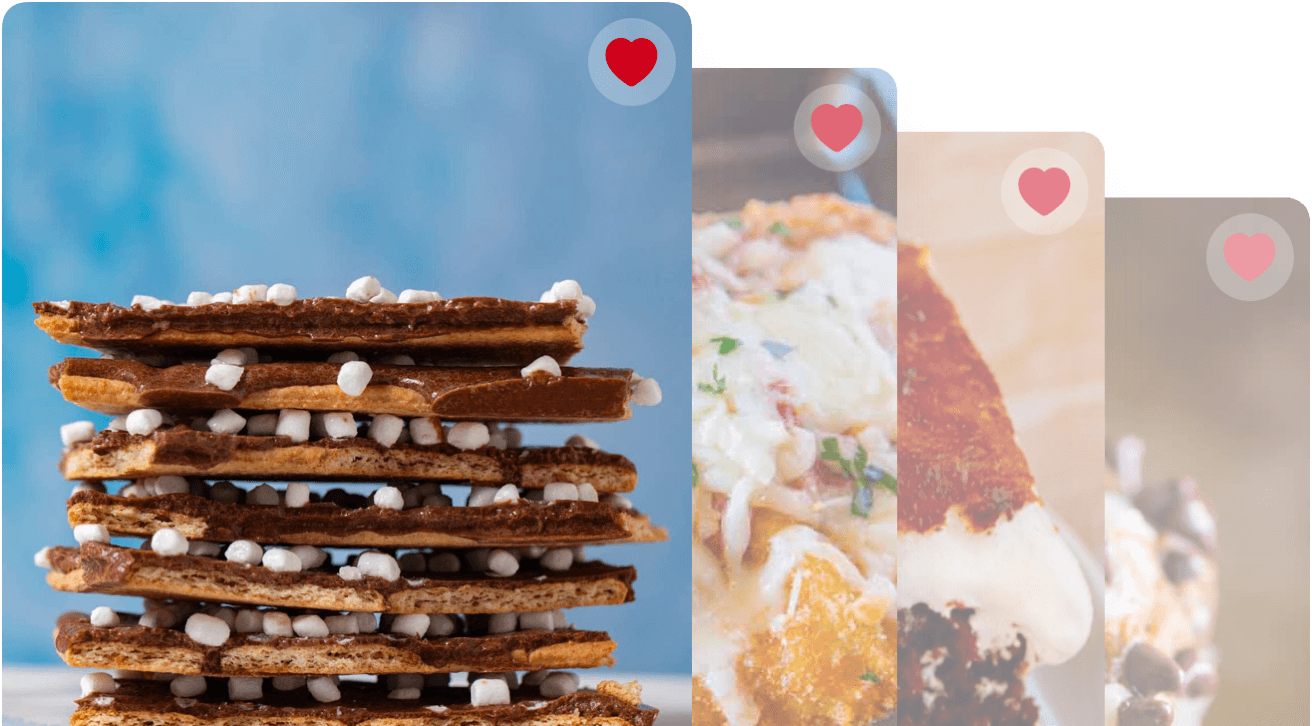 How to make Pie Crust
You can certainly use a pre-made pie crust for your pie recipes.
A good pie crust is made by keeping everything ice cold. Cold butter and ice water, I even sometimes keep my flour and pie dish in the freezer just to keep things as far from room temperature as I can.
Pulse your ingredients instead of letting the food processor run to prevent too much gluten from forming.
Double Pie Crust Recipe (You need half for this recipe)
2 cups flour flour
½ teaspoon salt
2/3 cup butter, frozen and cubed
6 tablespoons ice water
Pulse ingredients together in food processor adding water one tablespoon at a time through shoot until it is in pea sized crumbles.
Form into two even balls, knead into a ball quickly and wrap in saran wrap and place in fridge until needed.
Chocolate Chips
The first time you make this recipe use semi-sweet chocolate chips. Next time you make the recipe you can experiment with more flavors. Another popular option is bittersweet chocolate chips, dark chocolate chips or milk chocolate chips if you like a more muted chocolate flavor.
More Pie Recipes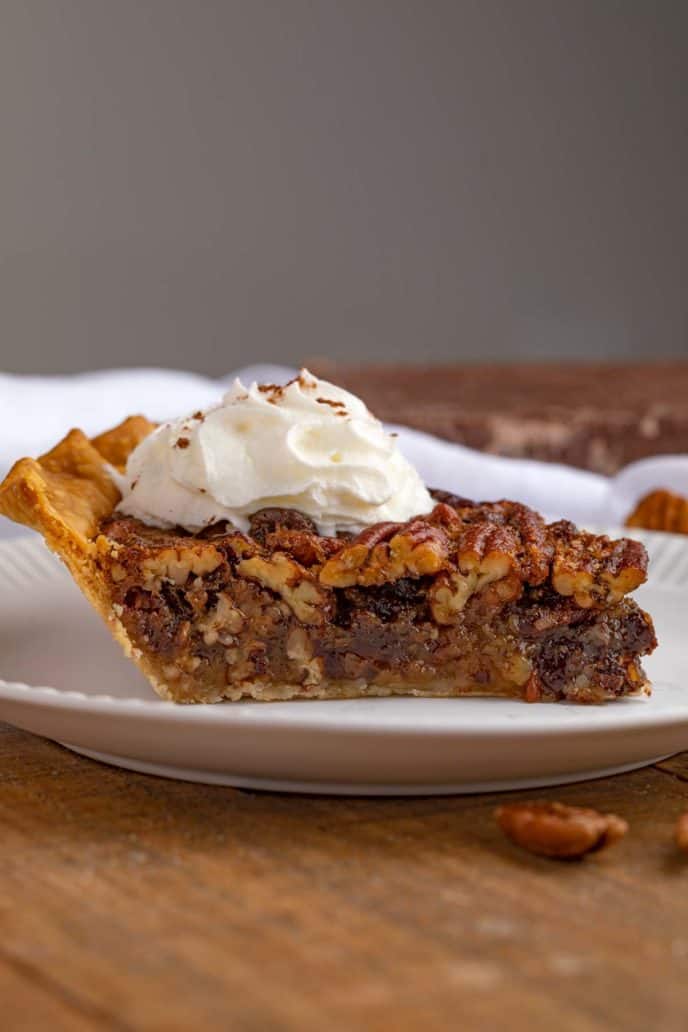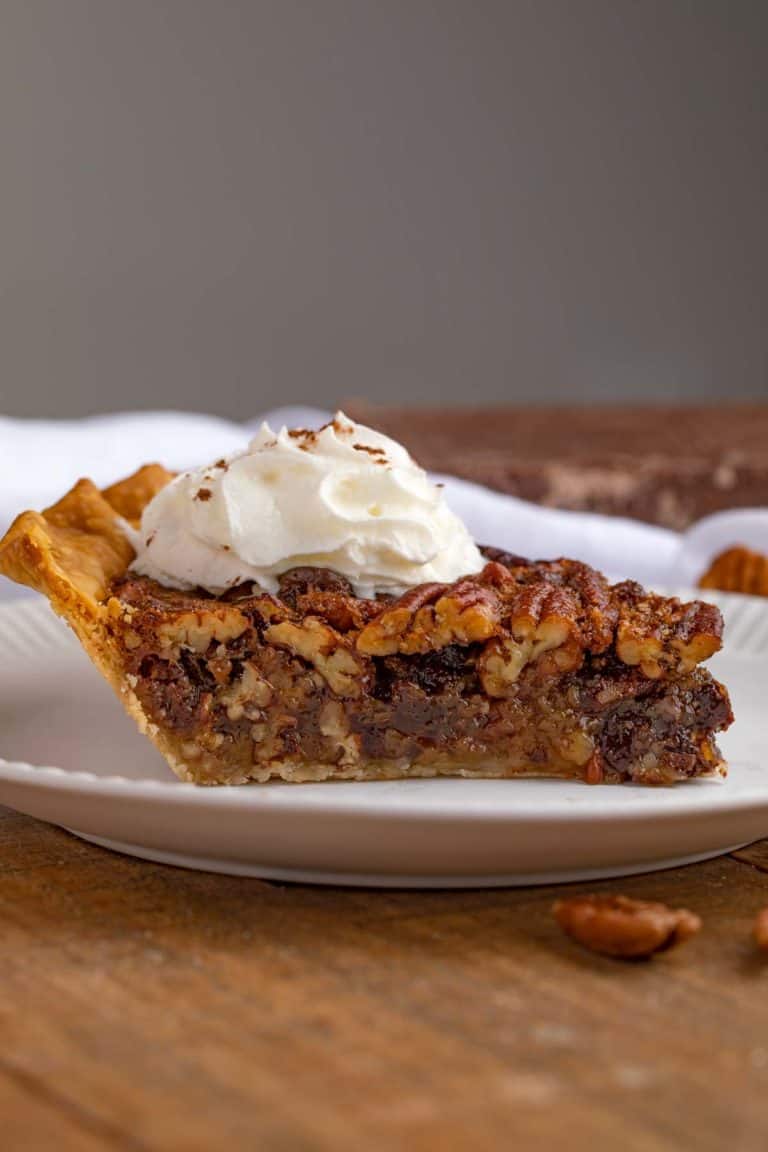 Ingredients
1

unbaked pie shell

(unbaked)

4

tablespoons

unsalted butter

melted

3

large

eggs

1/2

cup

dark corn syrup

1

cup

sugar

2

teaspoons

vanilla extract

2

cups

pecan halves

3/4

cup

semisweet chocolate chips
Instructions
Preheat the oven to 350 degrees and line your pie pan with you pie crust.

Add the chocolate chips and pecans to your pie crust.

In a large bowl whisk together the eggs, butter, corn syrup, sugar and vanilla extract then pour it over the pecans and chocolate and bake for

35-40 minutes

or until pie is set.

Cool pie on a wire rack until completely cooled before serving.
Nutrition
Calories:
436
kcal
|
Carbohydrates:
61
g
|
Protein:
5
g
|
Fat:
20
g
|
Saturated Fat:
10
g
|
Cholesterol:
95
mg
|
Sodium:
153
mg
|
Potassium:
155
mg
|
Fiber:
2
g
|
Sugar:
48
g
|
Vitamin A:
300
IU
|
Calcium:
32
mg
|
Iron:
2.1
mg