Chocolate Peanut Butter Sandwich Cookies are easy sweet n' salty snacks with only 3 ingredients. Chocolate covered Ritz crackers stuffed with peanut butter!
Whether it's homemade cookies, Chocolate Covered Oreos, or these easy cracker "cookies", you can't go wrong with dipping Cookies in melted chocolate!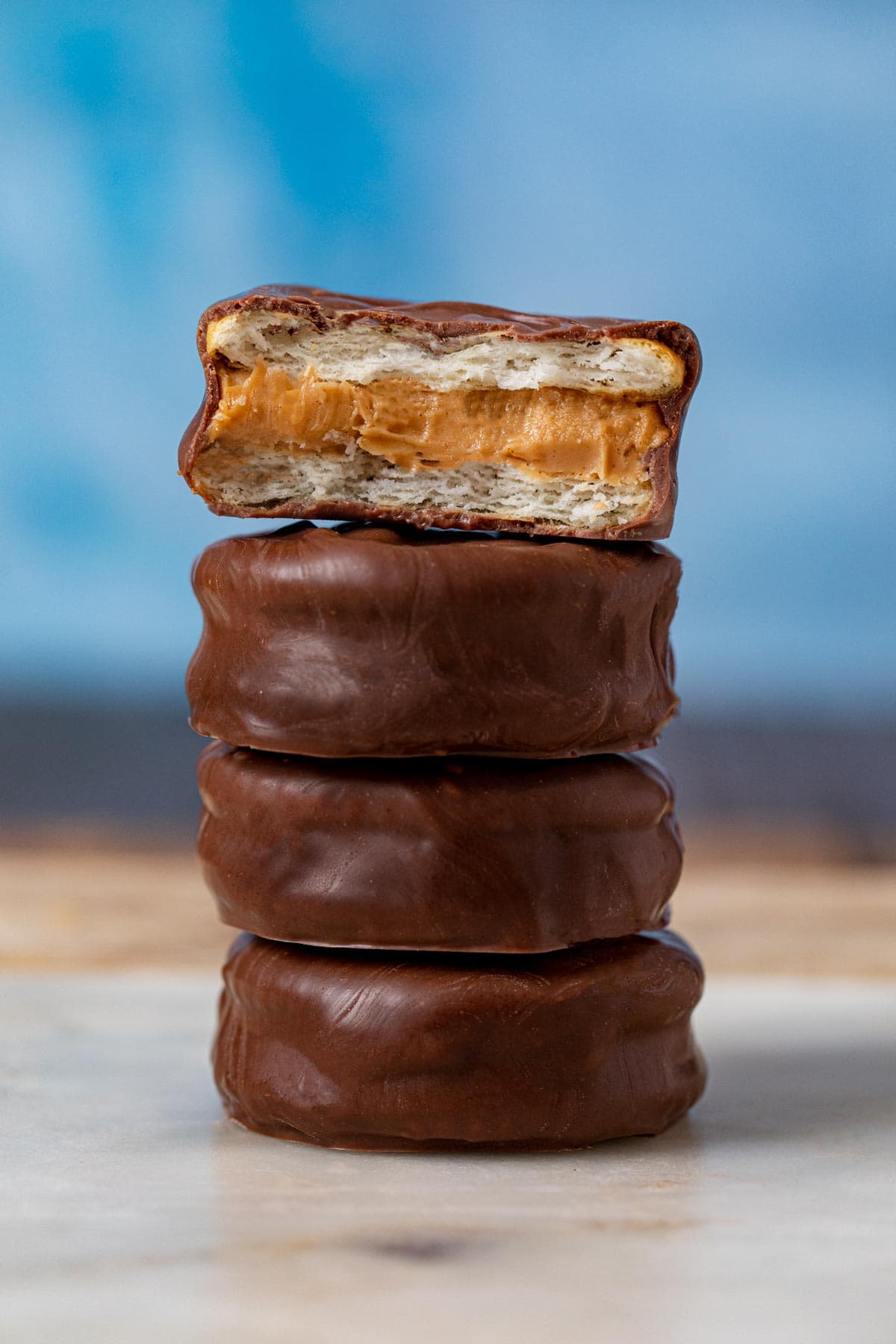 CHOCOLATE PEANUT BUTTER SANDWICH COOKIES
Dipping classic peanut butter crackers in chocolate makes them the perfect salty n' sweet treat. These Chocolate Peanut Butter Sandwich Cookies are easy no bake Snacks assembled in minutes and set in about 15 minutes! They are a fun afternoon snack that kids can make, and they can double as a holiday cookie or potluck dessert.
No need to turn on the oven to get your chocolate peanut butter fix! A box of buttery, crumbly crackers, a jar of peanut butter, and a bag of chocolate chips is all you need for your favorite flavor combo. The added crunch and salt from the crackers make Chocolate Peanut Butter Sandwich Cookies salty and sweet and so delicious. With no dough or batter to mix, you can make a small batch to satisfy your chocolate peanut butter craving fast!
Peanut butter and Ritz crackers are an old school after-school snack that kids love to make. With a little help kids of all ages can make these Chocolate Peanut Butter Sandwich Cookies too! To make it easier for dipping, assemble the sandwiches and then freeze them for 30 minutes. Then use a fork stuck in the firm peanut butter as a handle for dipping to keep their fingers out of the hot melted chocolate.
These delicious and easy Chocolate Peanut Butter Sandwich Cookies make great edible holiday gifts! They are budget-friendly and you can double or triple the recipe to make a lot of cookies at one time. If you want to make a big batch of Chocolate Peanut Butter Sandwich Cookies ahead of time, freeze them or refrigerate them to keep the chocolate from melting.
You can easily dress up Chocolate Peanut Butter Sandwich Cookies for special occasions. Melt white chocolate chips or dark chocolate chips and add to a plastic zippered bag. Cut a small tip off the bag and drizzle melted chocolate over your cookies once they have set for an easy design. You could also do a Salted Caramel drizzle too! Dip cookies before the chocolate sets in colored sprinkles or chocolate sprinkles for a festive, tasty decoration.
MORE CHOCOLATE DIPPED DESSERTS:

Create a free account to Save Recipes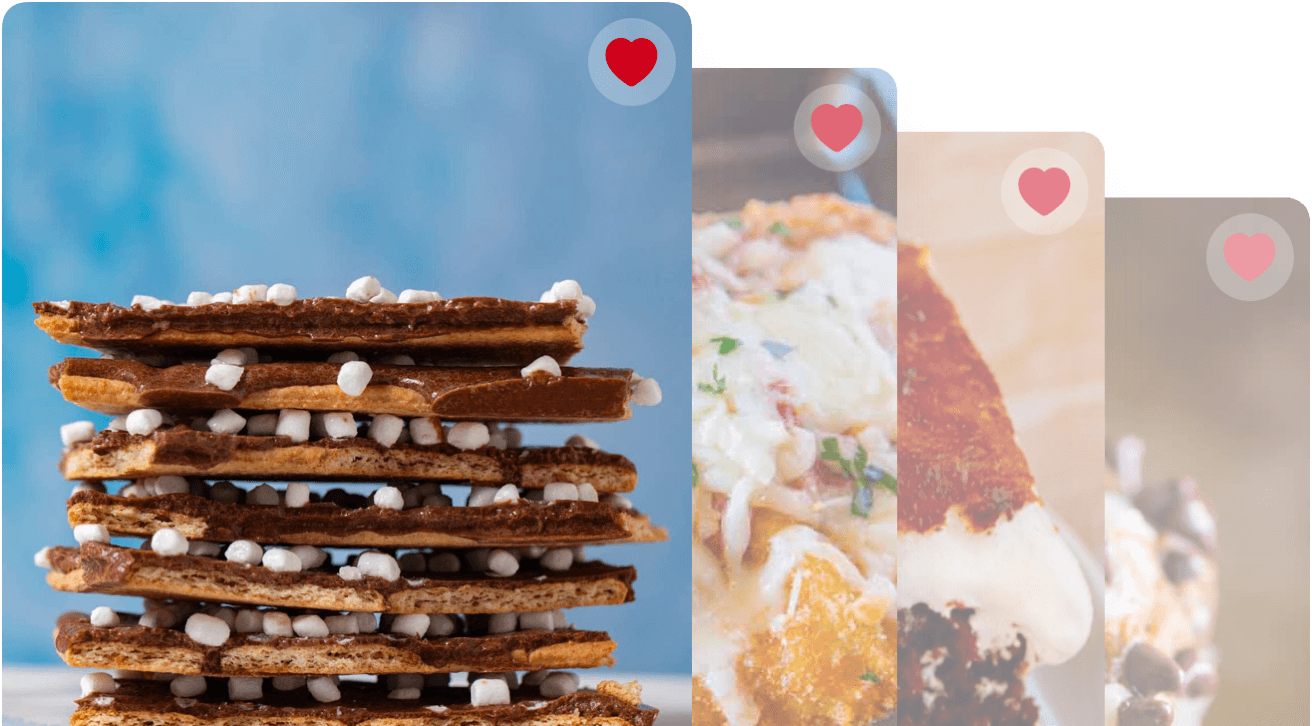 VARIATIONS ON CHOCOLATE PEANUT BUTTER SANDWICH COOKIES
Chocolate: You can use dark chocolate chips, milk chocolate chips, or white chocolate chips. Mix in butterscotch chips or peanut butter chips with the chocolate chips for more flavor. Try white almond bark, chocolate almond bark, or other melting chocolate instead of chocolate chips.
Filling: Other fillings you can use instead of peanut butter are almond butter, Nutella, marshmallow fluff. Use Homemade Marshmallows for a no bake Moon Pie, or soften Salted Caramels for an easy chewy, caramel center.
Crackers: Instead of Ritz Crackers, try vanilla wafers, graham crackers, pretzel chips, or saltine crackers. You want to use crackers or cookies thin enough to you can bite through two of them but strong enough to sandwich without breaking.
Toppings: Dip the sandwich cookies in chocolate, then dip them in sprinkles, chopped nuts, rainbow candy chips, mini chocolate chips, or sweetened coconut flakes.
MORE TASTY HOLIDAY SNACK RECIPES
HOW TO STORE CHOCOLATE PEANUT BUTTER SANDWICH COOKIES
Serve: You can keep Chocolate Peanut Butter Sandwich Cookies at room temperature for up to 1 week. Keep covered and in a cool, dry place. If it's warm weather, refrigerate or freeze.
Store: Place Chocolate Peanut Butter Sandwich Cookies in an airtight container and refrigerator for up to 2 weeks. Enjoy cold or bring to room temperature to serve.
Freeze: Once set, you can store Chocolate Peanut Butter Sandwich Cookies in a sealed container or freezer safe bag and freeze for up to 6 months. Thaw at room temperature or in the refrigerator before serving.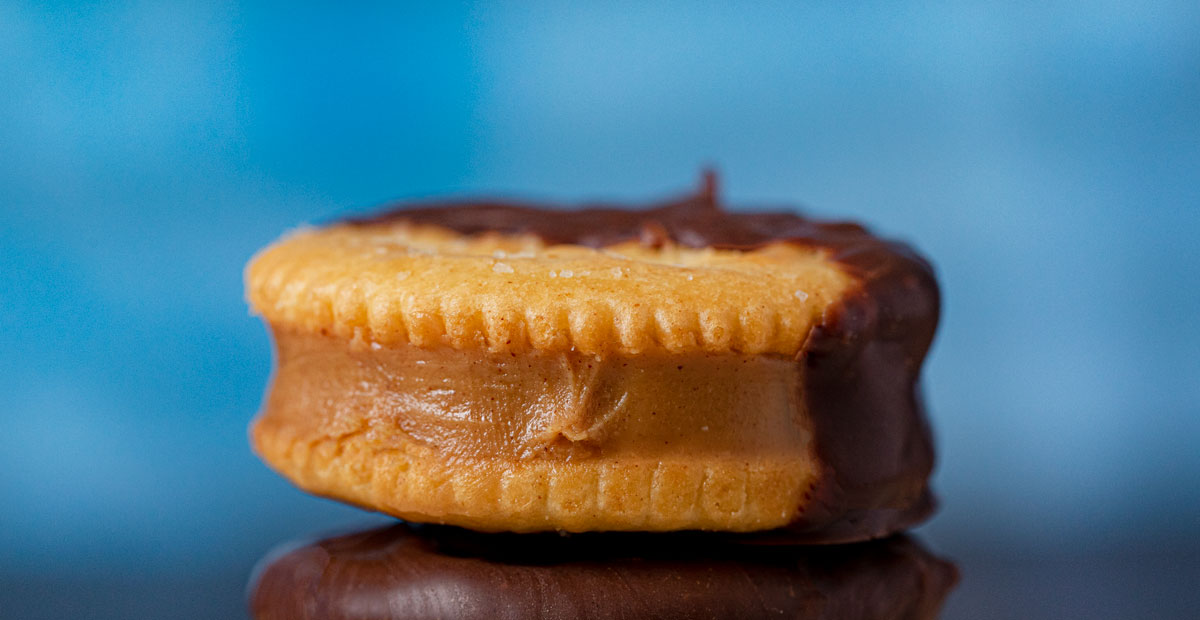 Instructions
Line half the crackers on a baking sheet lined with parchment paper, top side down.

Scoop 2 teaspoons of peanut butter over each one.

Gently press remaining crackers over the peanut butter, top facing up.

Wipe any excess from around the edges.

Add the semi-sweet chocolate chips to a small bowl in the microwave in

30 second

increments until smooth, stirring in between each

30 seconds

.

Dip the crackers into the chocolate, let the excess drip off then place carefully onto baking sheet lined with parchment paper.

Refrigerate until firm, about

15 minutes

.
Nutrition
Calories:
140
kcal
|
Carbohydrates:
9
g
|
Protein:
4
g
|
Fat:
10
g
|
Saturated Fat:
3
g
|
Cholesterol:
1
mg
|
Sodium:
113
mg
|
Potassium:
125
mg
|
Fiber:
1
g
|
Sugar:
4
g
|
Calcium:
19
mg
|
Iron:
1
mg