Cinnamon Sugar Donut Muffins are sweet and delicious, with a spiced soft donut texture dipped in butter and coated with cinnamon sugar.
I love easy kid friendly dessert recipes like Easy Banana Bread, Edible Chocolate Chip Cookie Dough, and Cake Mix Cookies, and these cinnamon sugar donut muffins are a huge hit with kids and adults alike!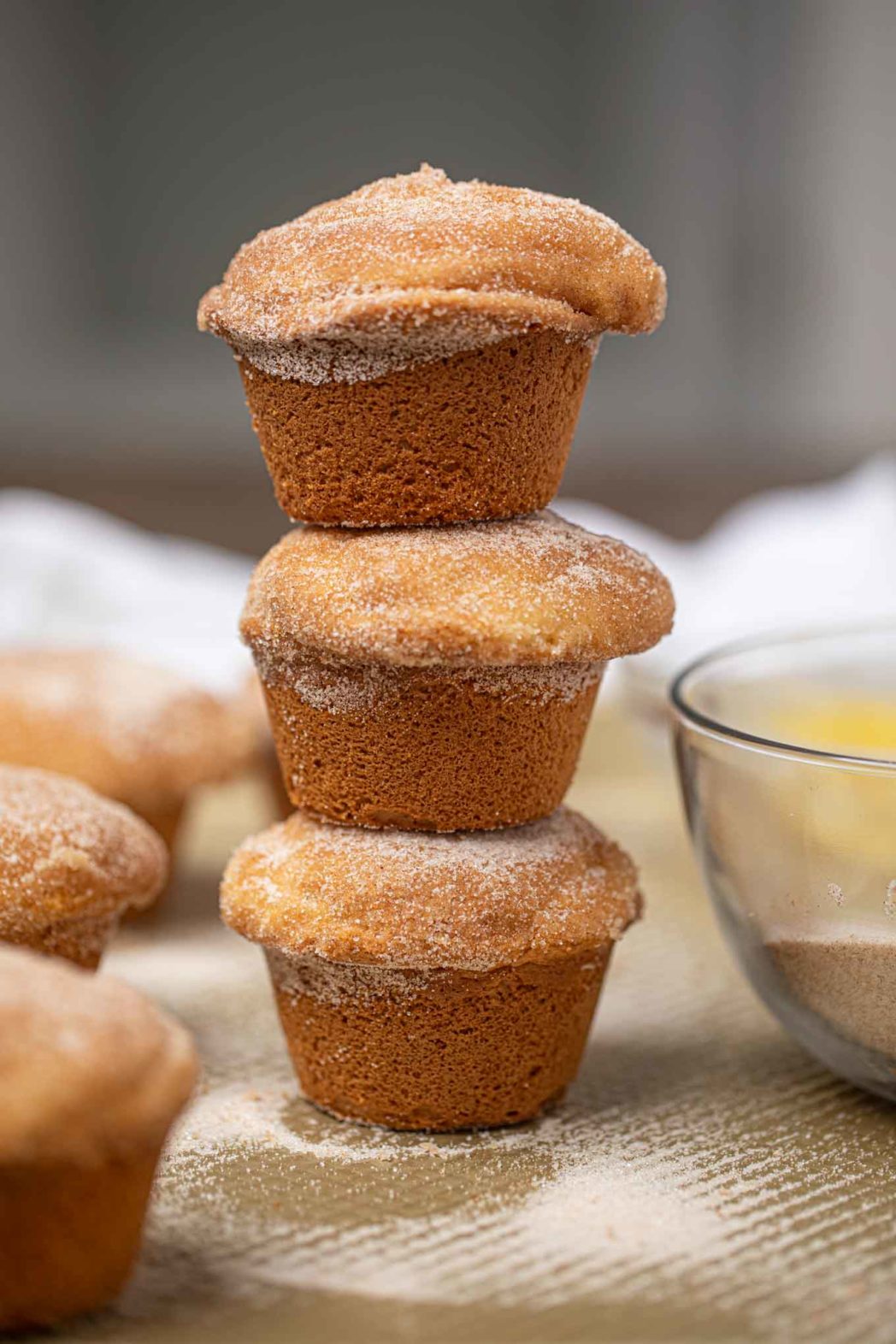 CINNAMON SUGAR DONUT MUFFINS
This donut muffin recipe is super simple and has a fast baking time so you don't have to wait forever to enjoy your muffins. They're great for grabbing on the way out the door for a quick breakfast (if you want them to be completely mess free make them with icing instead of cinnamon sugar), or you can enjoy them with some coffee for a sit-down brunch with your friends.
Donut Icing is easy enough, you can find a good recipe on my Baked Cinnamon Roll Donut Recipe!
If you love donuts and muffins equally, there's a way that you don't have to pick one. Make yourself some yummy Cinnamon Sugar Donut Muffins, and I'm sure you'll have a new family favorite on your hands. If you love brunch pastries, you should also try Krispy Kreme Glazed Donuts and Apple Fritter Rings.
You can serve these muffins still warm from the oven or enjoy them chilled from the fridge, they're just as delicious either way. I would recommend trying them with fairly strong coffee, since the nutmeg and cinnamon on top of them compliments the bitter flavor really well.
HOW TO MAKE CINNAMON SUGAR DONUT MUFFINS
Preheat oven to 375 degrees F and spray a muffin tin with cooking spray.

In a large bowl mix the dry ingredients, sugar, milk, egg, and melted butter until combined.
Fill 10 of the muffin tins 2/3 of the way full.
Bake for 18-20 minutes or until golden brown.

Combine sugar and cinnamon in a small bowl.
After muffins have cooled enough to handle, dip each muffin top in melted unsalted butter, then in the cinnamon sugar mixture.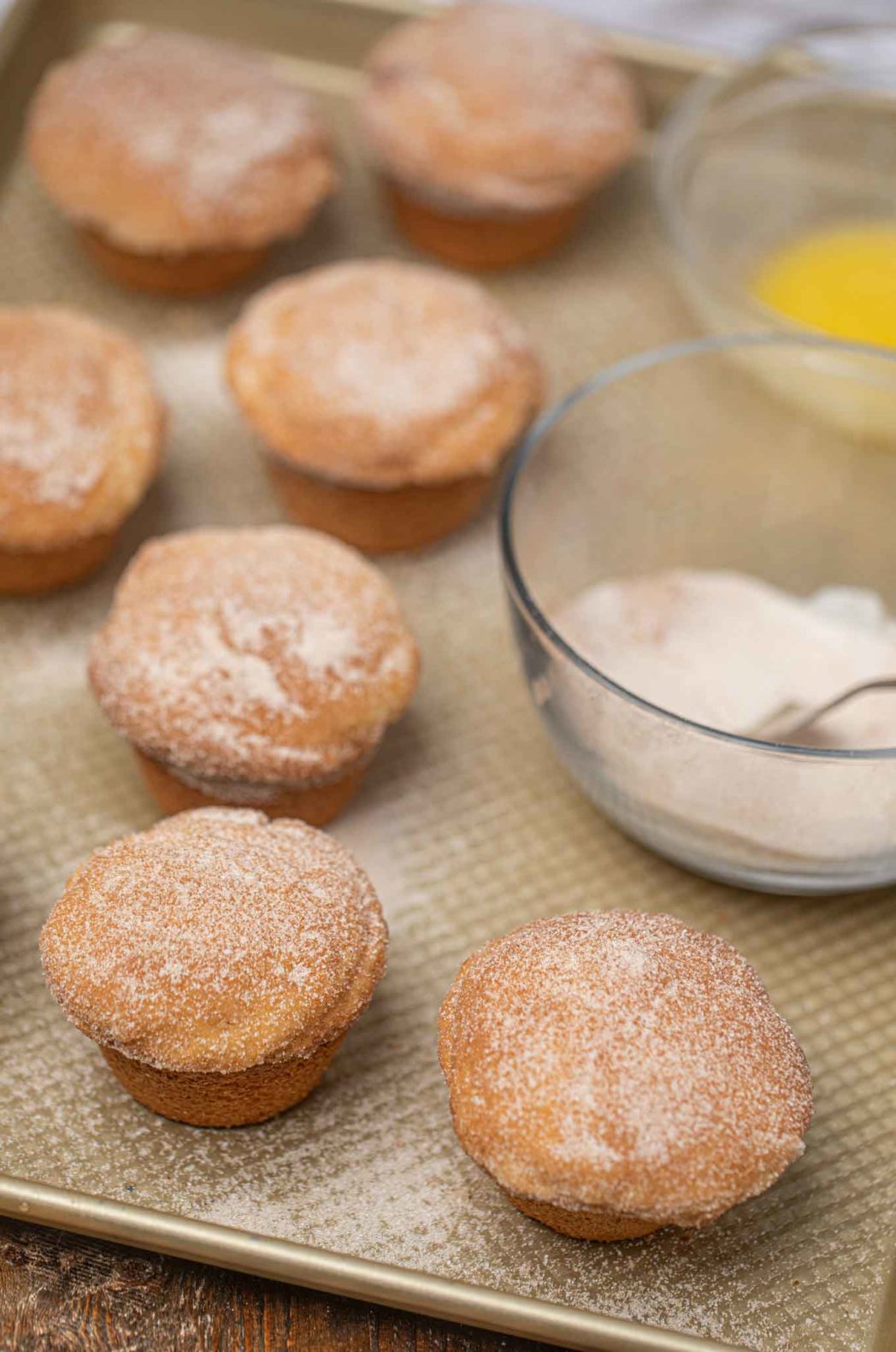 Create a free account to

Save Recipes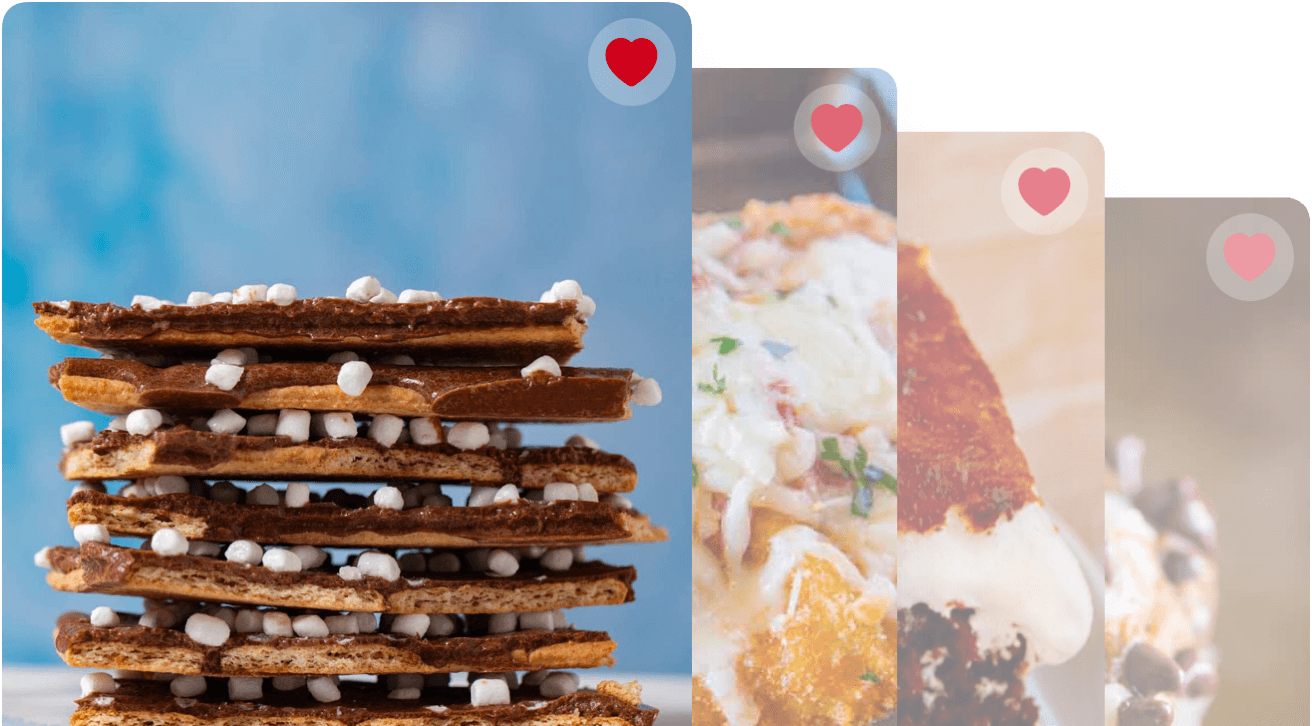 VARIETIES OF CINNAMON SUGAR DONUT MUFFINS
Spices: If you want a more complex flavor on the top of your muffins, you can add a dash of nutmeg, brown sugar or vanilla extract to the sugar and cinnamon mixture.
Mini Muffins: Divide the batter into a mini muffin tin for adorable little muffins that make perfect, sharable coffee snacks. You can also experiment with different toppings on a single batch.
Dessert: Just like a cupcake, you can serve up these muffins with a side of ice cream for a delicious, sweet dessert. A scoop or two will do you though, since the muffin is so sugary to begin with.
Apple Cider: Swap your milk for apple cider to make these a fall themed donut, they're DELICIOUS this way!
WHAT'S IN A NAME?
"Muffin" is a weird word, and *nothing else really sounds like "donut," so where do these words come from? Here's some fun trivia to tell the kids while you eat these donut muffins together.
Muffin: The first time the word was ever written down was 1705 and it was spelled "moofin." People aren't really sure where the word came from, but it may be from the French word "moufflet," which means a bread that is soft. It may have also come from the German word "muffe," which refers to a small cake.
Donut: The name comes from "dough nut," which the author Washington Irving first wrote down in his 1809 cook "The History of New York." What he was describing was a pastry called an "oliebol" (which literally means "oil ball"), a traditional dutch pastry. About a century later, another author named George W. Peck first wrote the word "donut" in a short story he called "Peck's Bad Boy and his Pa."
HOW LONG ARE CINNAMON SUGAR DONUT MUFFINS GOOD?
Serve: Your muffins will stay good at room temperature for up to 3 days before they get really stale.
Store: You can keep extra muffins in the fridge for up to 1 week. After that, they will get too mushy and loose a lot of flavor.
Freeze: If kept in an airtight container you can keep these muffins for up to 3 months.


Ingredients
3/4

cup

sugar

1/3

cup

unsalted butter

, melted

1

large

egg

1/2

teaspoon

ground cinnamon

1/2

teaspoon

ground nutmeg

3/4

cup

whole milk

1 3/4

cup

flour

1 1/2

teaspoon

baking powder
Donut Muffin Topping
1/2

cup

sugar

1

teaspoon

cinnamon

4

tablespoons

unsalted butter

, melted
Instructions
Preheat oven to 375 degrees and spray a muffin tin with baking spray.

In a large bowl add the sugar, melted butter, egg, cinnamon, nutmeg and milk, whisking it well together.

Add in the flour and baking powder and whisk until just combined.

Bake for

18-20 minutes

or until golden brown.

Stir together sugar and cinnamon in a bowl and melt remaining butter in a second bowl.

Once muffins are done baking let them cool for 10 minutes, then dip the tops in melted butter, then in cinnamon sugar mixture.
Nutrition
Calories:
177
kcal
|
Carbohydrates:
26
g
|
Protein:
1
g
|
Fat:
8
g
|
Saturated Fat:
5
g
|
Cholesterol:
21
mg
|
Sodium:
6
mg
|
Potassium:
58
mg
|
Fiber:
1
g
|
Sugar:
17
g
|
Vitamin A:
251
IU
|
Calcium:
31
mg
|
Iron:
1
mg