Dragon Rolls are a classic menu item that you can find at sushi restaurants with shrimp tempura, avocado, and seaweed rolled in sushi rice.
From Simple Maki Rolls to California Rolls to these crispy shrimp tempura rolls, you can recreate your favorite sushi rolls at home for a fraction of the cost of going out to Dinner.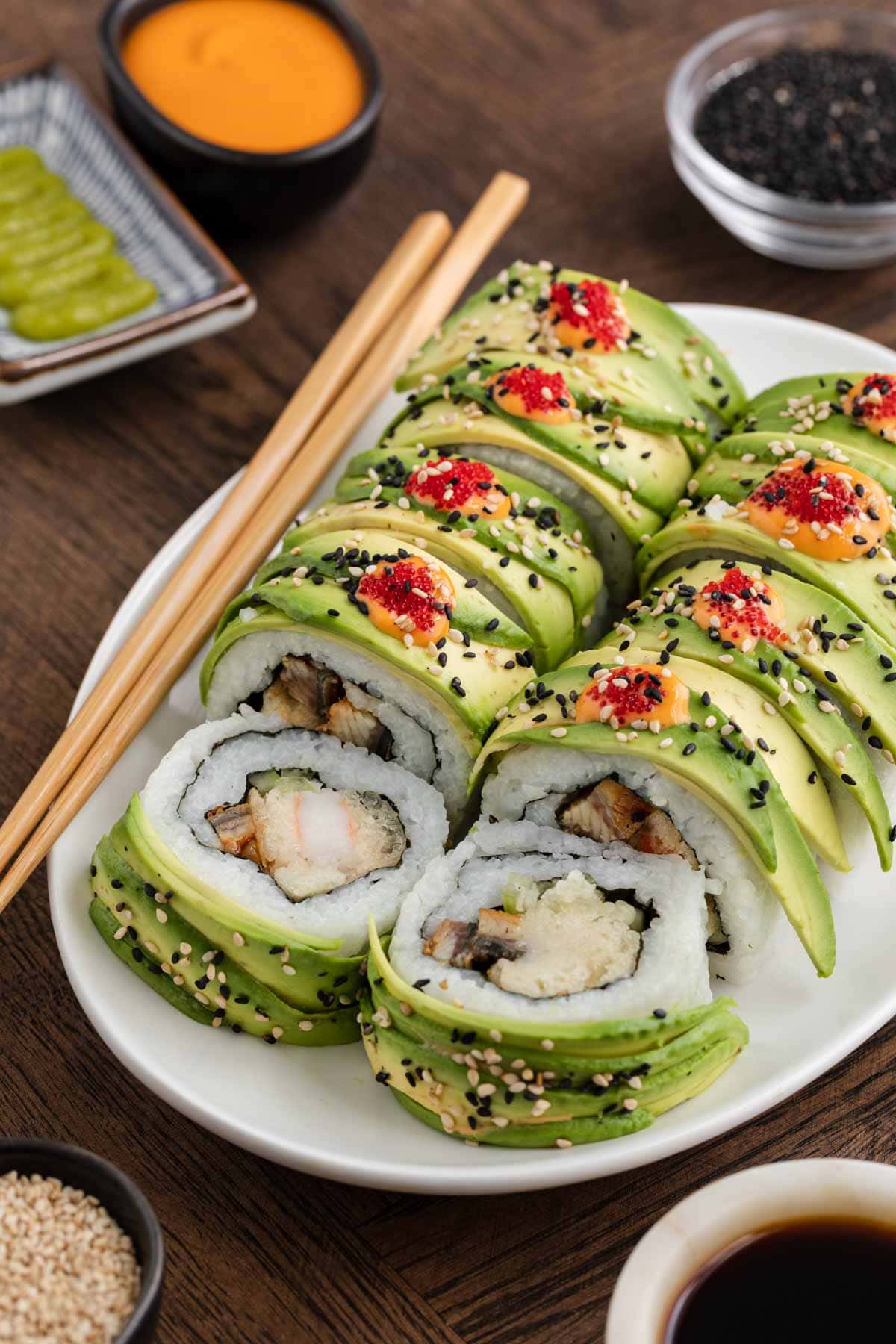 These crispy shrimp tempura rolls are mostly found at western-style sushi restaurants, known for their beautiful presentation and flavorful taste. While they may not be as common in traditional Japanese sushi, festive Dragon Rolls are a classic in the United States. With this recipe, you can easily recreate these popular sushi rolls at home, making for a fun cooking project and a great dinner party dish. No need to go out for sushi when you can make it at home with the same high-quality flavors.
One of the great things about a classic Dragon Roll is that there is no raw fish so you don't have to worry about making sure you buy sushi grade fish. Instead this roll has homemade tempura shrimp that is fried crispy and fresh. The sushi rice is homemade too, and you can even make the spicy mayo for an entire roll that is fresh and made from scratch.
Dragon Sushi Rolls have Shrimp Tempura, cucumber, and Spicy Mayo for the filling. They're wrapped in dry seaweed sheets called nori and homemade sushi rice using a bamboo mat specially made for rolling sushi. Once wrapped tight, the roll is topped with thin slices of avocado that are overlapped so when you cut the pieces they don't slip off. Using a very sharp knife, and a sushi roll cutting guide if you have one, the roll is sliced into even pieces and finished with sesame seeds and more spicy mayo.
What is a Dragon Roll?
A Dragon Roll is a type of maki sushi roll that typically consists of shrimp tempura and cucumber, wrapped in sushi rice and seaweed. It is often garnished with eel, unagi sauce, spicy mayo, sliced avocado, and sesame seeds. It is considered an inside-out maki sushi roll because the nori seaweed is wrapped around the filling and then the rice is wrapped around the outside. Because the sushi rice is on the outside, you need to wrap your bamboo sushi mat with plastic so it doesn't stick.
How to Make Dragon Rolls
Sushi Rice: To make the Sushi Rice, put a large pot of water and rice on the stovetop over high heat. Bring the water to a boil, then reduce the heat to medium-low. Cover the pot and simmer for 20-22 minutes until the rice is soft and the liquid is absorbed. Transfer the rice from the pot to a large bowl. In a separate small bowl, whisk together the rice vinegar, sugar, and salt. Use a rice paddle or a large spoon to cut the vinegar mixture into the rice evenly. Be careful not to stir excessively. Then let the sushi rice cool for 20-30 minutes before using it.
Shrimp Tempura: As the sticky rice cools, you can prepare the crunchy Shrimp Tempura. Fill a pot with oil so that it's about 3 inches deep. Heat at medium-high until it reaches 375 degrees. Add the white flour, cornstarch, baking powder, kosher salt, and white pepper, to a mixing bowl, and whisk them together. Dredge the shrimp in the flour mixture and set it to the side. Add club soda to the flour mixture, and whisk it into a batter. Then dip the shrimp in the batter before frying it in oil for 2-3 minutes until golden brown and crispy.
Dragon Roll: Wrap your bamboo mat with plastic wrap to stop the rice from sticking. Then add the cooled sushi rice to a nori sheet. You can wet your fingers with cold water before handling the rice so that it doesn't stick to your fingers. Once you've prepped the nori sheet, place it rice side down on the sushi rolling mat. Add two pieces of shrimp to the center of the nori sheet. Then add the unagi (if using) and cucumber sticks. Use the bamboo mat to help with your sushi rolling, and roll the Dragon Roll into a tight log.
Finish: Layer the avocado slices on top of the Dragon roll so that they're fanning over each other. Then garnish with spicy mayo, tobiko, and white and black sesame seeds as desired. Cut the roll into 6 circular pieces. The crunchy shrimp tempura at the center makes it a little harder to cut than other sushi rolls, so use a sharp, clean knife. You should be able to see all the layers of colored ingredients throughout the circle. Serve the dragon roll with ginger, soy sauce, and wasabi.
More Classic Seafood Recipes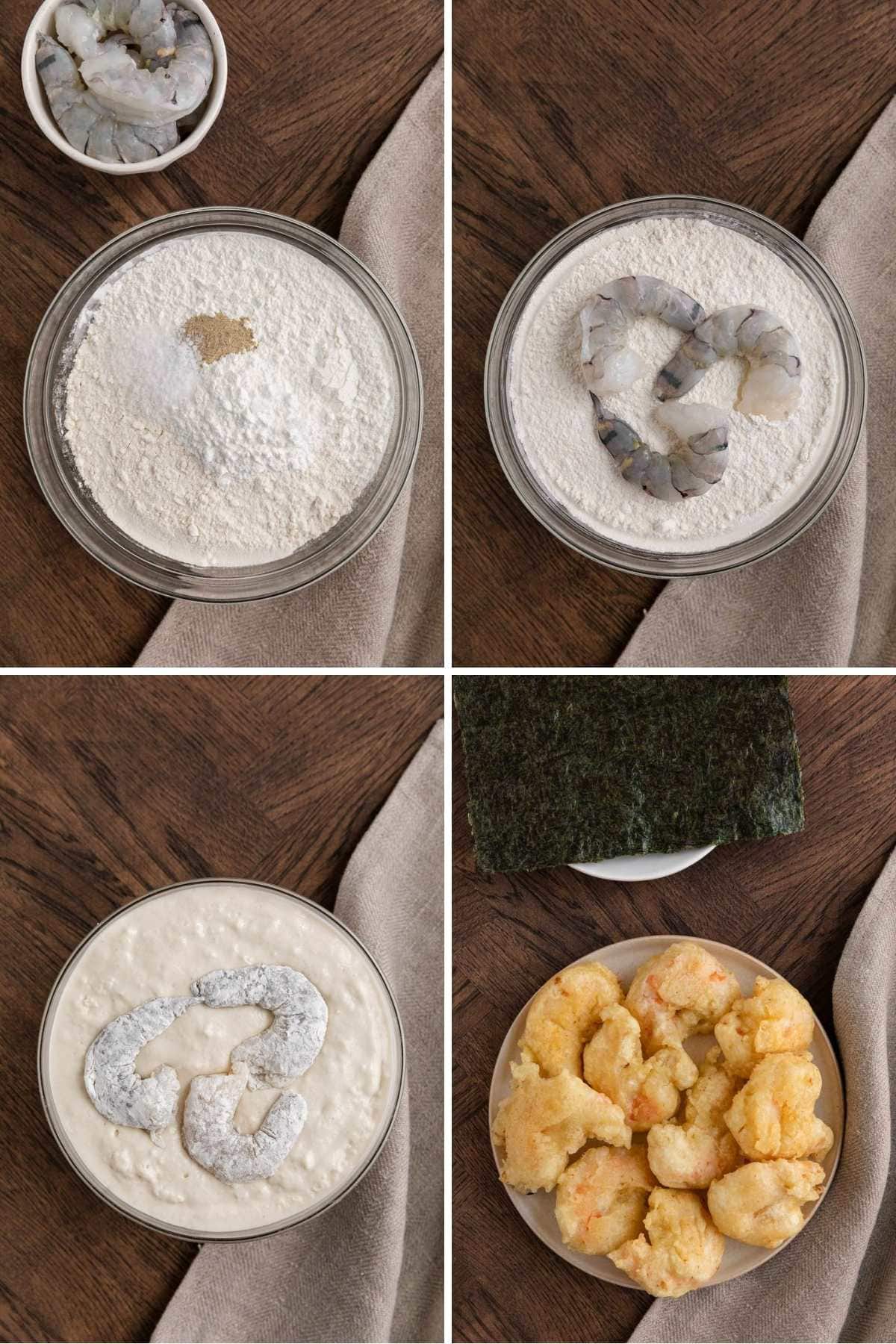 FAQs for Dragon Roll Sushi
Can I make Dragon Roll Sushi bowls?
Rolling sushi isn't as hard as you might think, especially if you have a bamboo sushi mat. However, if you want to skip the rolling process, you can enjoy the same flavors with a classic Dragon Roll Sushi Bowl. Just prepare white rice and shrimp tempura. Add the pieces of shrimp tempura, cucumber strips, seaweed pieces, and any of the sauces that you'd like over the rice, and enjoy the delicious rice bowl.
Do I need any special equipment to make homemade sushi?
You definitely need a special sushi rolling mat. These bamboo mats are designed to roll with a perfect amount of pressure to keep everything tightly together without pushing out the ends. There are also slicing tools that can help you cut the sushi without it falling apart but this isn't necessary if you have a long sharp knife.
What to serve with your Dragon Roll?
Dragon rolls are typically served with spicy mayo, sesame seeds, and delicious unagi sauce over the top. You can also serve the roll with teriyaki sauce, pickled ginger, soy sauce, and wasabi paste on the side. 
How do I store Dragon Roll sushi?
It is best to eat Dragon Roll sushi as soon as it is made, but if you have leftovers, you can store them in the refrigerator for up to 4 days. Just make sure to wrap them tightly in plastic wrap to prevent them from drying out.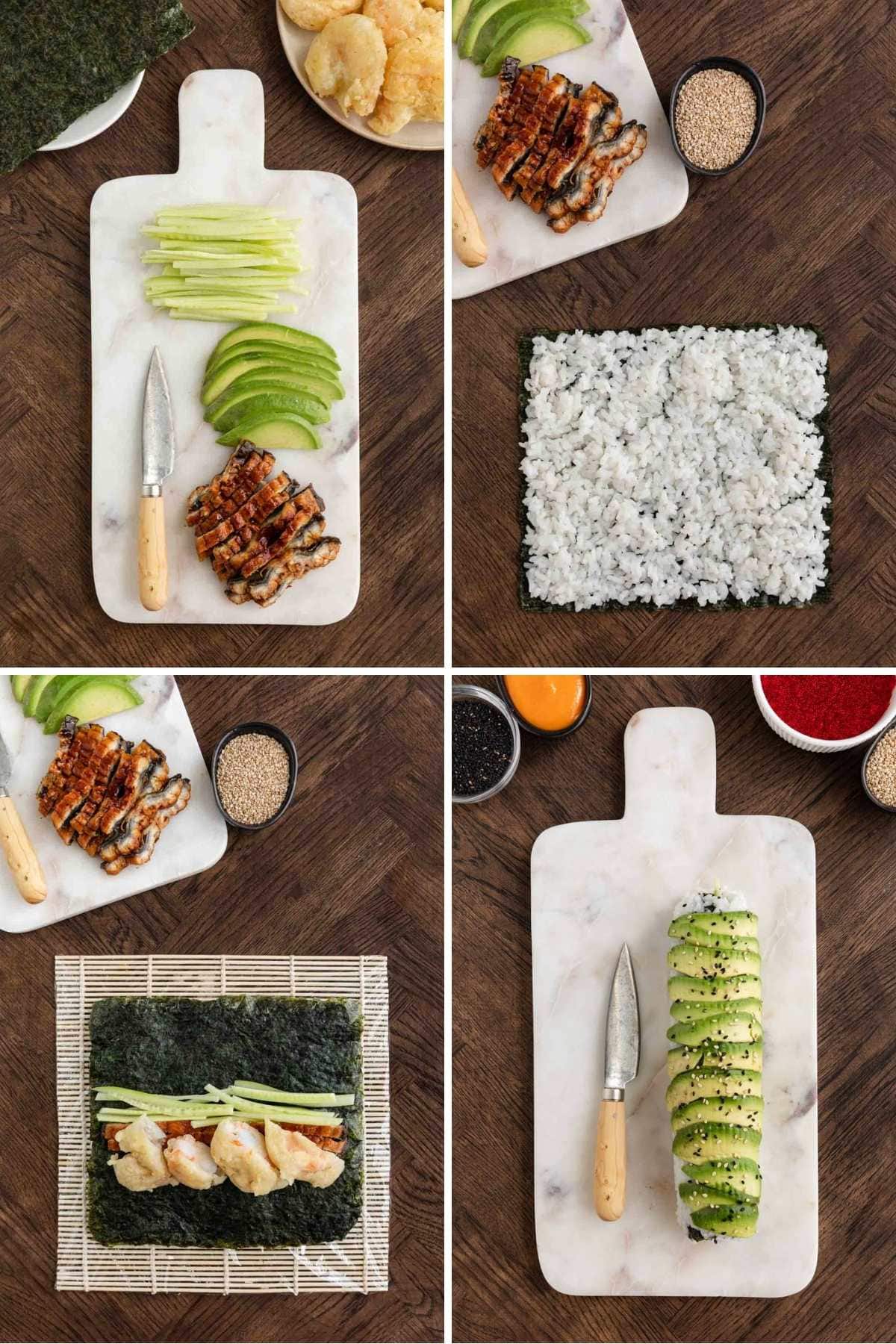 Create a free account to

Save Recipes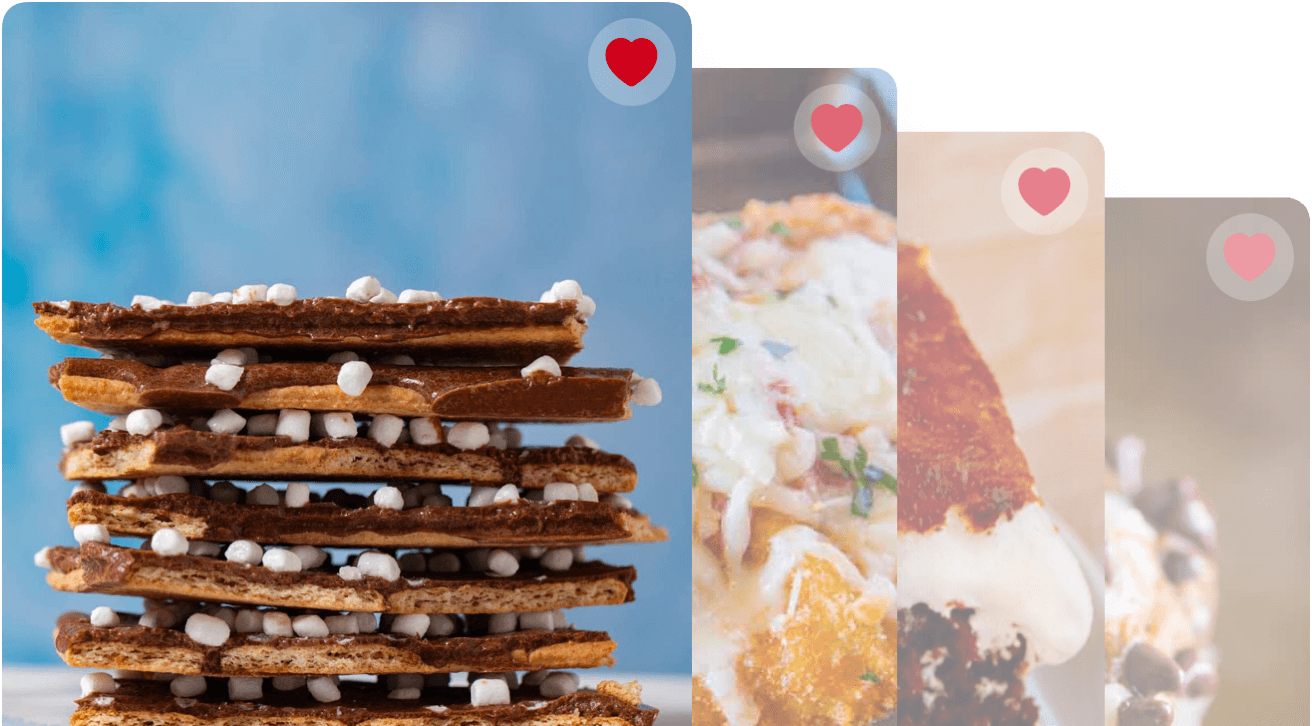 Key Ingredients
Sushi rice: The base of sushi rice is made with Japanese short-grain rice. You'll start by preparing the white rice as usual. Then when the rice is cooked, add vinegar, white sugar, and salt. The vinegared rice is essential to the classic sushi flavor.
Nori: Nori is dry seaweed. Because Dragon Rolls are inside out, the nori sheet will be on the inside with the sushi rice on the outside.
Shrimp tempura: The tempura shrimp makes the perfect center for a celebratory dragon roll. The Tempura crunch contrasts with the soft rice and creamy avocado, and it adds amazing flavor. Make the simple batter for the shrimp with flour, cornstarch, baking powder, kosher salt, club soda, and unagi if desired. Then the shrimp is easy to fry to crispy perfection.
Cucumber: Along with the shrimp tempura, you can add refreshing and crisp cucumber to the center of the Dragon Rolls.
Toppings: Before serving, you can top the Dragon Rolls off with a creamy avocado layer, extra spicy mayo, tobiko, and white sesame seeds. Make sure you pick a ripe avocado for the best color and flavor.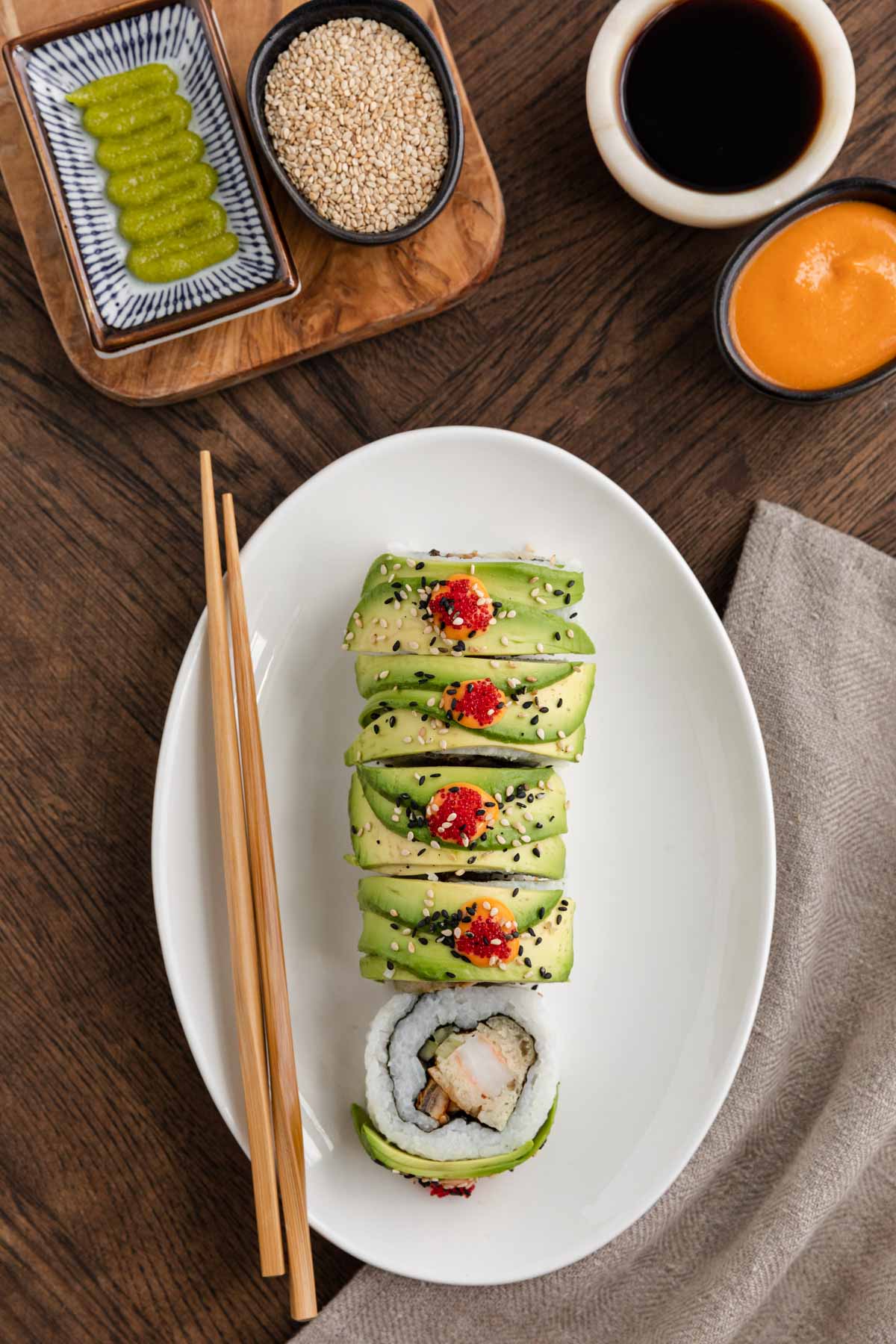 Variations
Seafood: Dragon Roll Sushi is made with shrimp tempura at the center, but if you want to add different kinds of seafood, you can layer crab sticks, Imitation Crab Salad, sushi-grade tuna, yellowtail, and cooked eel into the sushi roll with the shrimp.
Add-ins: For additional fillings, try thinly sliced red onion, julienned carrots, shredded cabbage, diced shiitake mushrooms, or baby spinach leaves.
Meat: You can make a surf and turf roll by adding thinly sliced cooked steak or chicken pieces to this roll. Plant-based substitutes or baked tofu would work too as long as they are in strips and not crumble.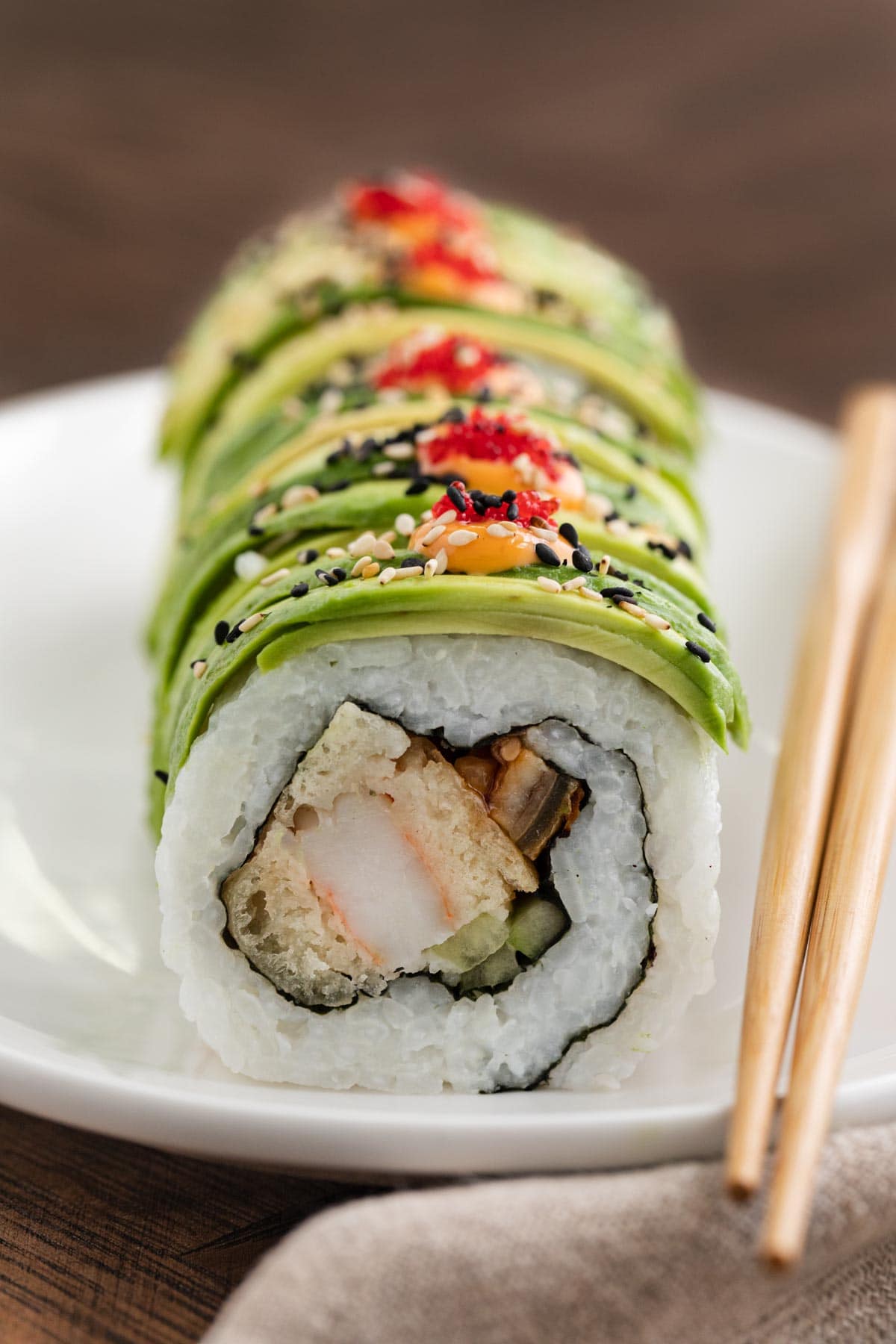 How to Store
Serve: Don't leave your Dragon Sushi Roll at room temperature for more than 2 hours at a time.
Store: Since this sushi is made with cooked shrimp rather than raw seafood, you can seal the Dragon Roll in an airtight container and keep it in the fridge for 3-4 days.
Freeze: Sushi does not keep well in the freezer. However, you can make the shrimp tempura in advance and store it in the freezer separately for up to 6 months.


Ingredients
Instructions
Sushi Rice:
Add water and rice to a large pot on high heat and bring water to a boil.

Reduce heat to medium low and cover, simmering for 

20-22 minutes

 until rice is soft and liquid is absorbed.

Carefully remove cooked rice from pot into a large bowl.

Mix together rice vinegar, sugar, and salt.

Using a rice paddle or large spoon add in the rice vinegar evenly, cutting it in (do not excessively stir).

Let cool for 

20-30 minutes

 before using sushi rice.
Shrimp Tempura:
Set a pot of oil (3 inches deep) on medium high until it reaches 375 degrees.

Whisk the flour, cornstarch baking powder, kosher salt, and white pepper in a bowl together.

Dredge the shrimp lightly in the mixture and set aside.

Add in the club soda and whisk, then dip the shrimp in the batter before carefully frying in the oil for

2-3 minutes

or until golden brown.
Dragon Roll:
Wrap your sushi mat in plastic wrap (this helps prevent rice from sticking).

Add a thin layer of rice evenly on the nori sheet on a clean surface.

Put the nori sheet rice side down on the rolling mat.

Add two pieces of shrimp to the roll, unagi (if using) and cucumber sticks.

Using the roller, roll up the maki roll into a tight log.

Layer the avocado slices on top, fanning them over each other.

Garnish with spicy mayo, tobiko, white and black sesame seeds.

Cut into 5 pieces and serve with ginger, soy sauce and wasabi.
Nutrition
Calories:
571
kcal
|
Carbohydrates:
114
g
|
Protein:
11
g
|
Fat:
7
g
|
Saturated Fat:
1
g
|
Polyunsaturated Fat:
1
g
|
Monounsaturated Fat:
4
g
|
Cholesterol:
3
mg
|
Sodium:
740
mg
|
Potassium:
792
mg
|
Fiber:
5
g
|
Sugar:
2
g
|
Vitamin A:
252
IU
|
Vitamin C:
7
mg
|
Calcium:
217
mg
|
Iron:
3
mg