This California Roll is the perfect recipe for making restaurant-worthy sushi at home with real crab meat, avocado, and authentic sushi rice.
Making homemade sushi is not only a delicious Dinner but also a fun hobby. It is so much fun making your own sushi, like these California Rolls. Experimenting with different techniques and ingredients really helps add variety to your dinner table.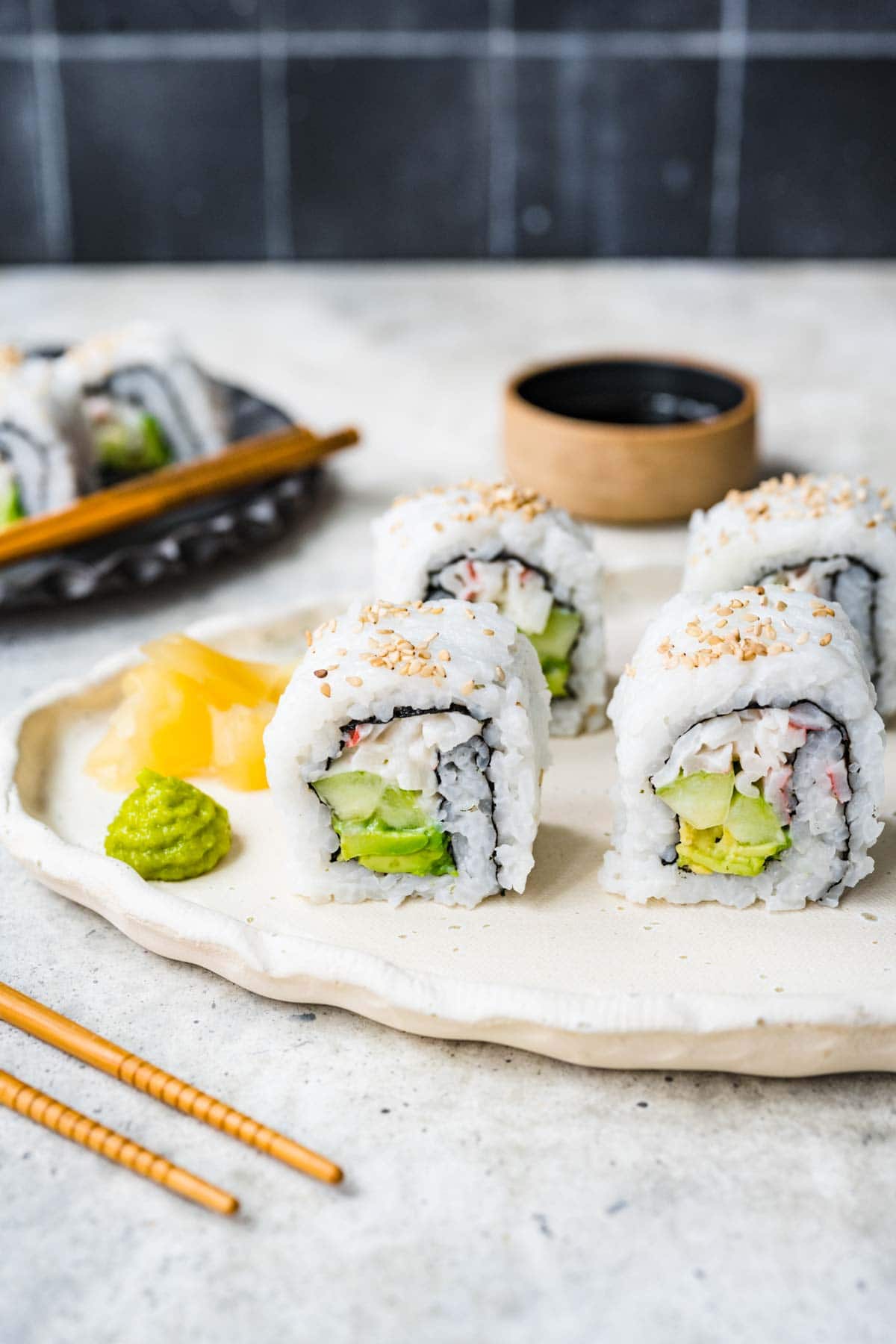 Although they were based on classic Japanese cuisine, California Rolls are more of an American sushi. However, since a sushi chef at the Tokyo Kaikan restaurant in Los Angeles created them in the 1970s, the roll has become a staple at American sushi restaurants. They're delicious, simple, and easy to make.
California Rolls are often thought of as a first step in getting into sushi-making. The popular sushi roll is made with familiar ingredients like avocado, crab, and cucumber. The comforting flavor makes them kid-friendly and good for picky eaters. Once they've tried and liked California Rolls, they can get into more exciting kinds of sushi.
When you serve your homemade sushi, be sure to put it out with classic garnishes and dipping sauces. The California Roll will taste great dipped in soy sauce, wasabi, Spicy Mayo, and pickled ginger.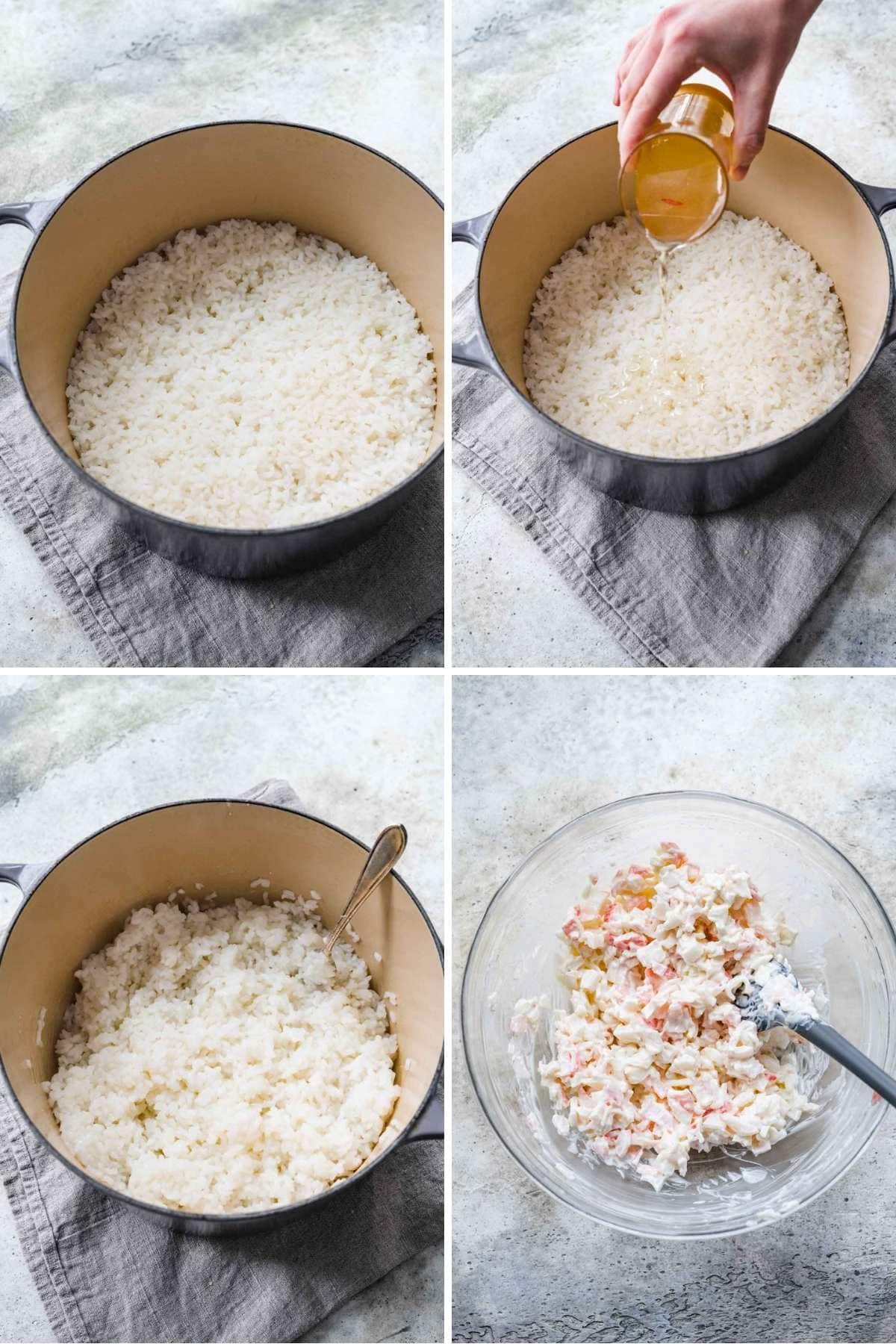 Frequently Asked Questions
What's the best way to roll sushi?
Rolling the perfect sushi roll may seem intimidating, but it actually isn't that hard. For the best results, use a sushi rolling mat. You'll also want to make sure that you don't overstuff the sushi with filling, as that will make it harder to keep together. Do your best to roll the California roll into a tight cylinder. Otherwise, it can fall apart after you're done. Once you've finished rolling, you can always use the bamboo mat to lightly squeeze the roll tighter and firm up its shape. 
What is a California Roll?
If you're wondering what exactly sets a California Roll apart from other delicious sushi roll recipes, there are a few key ingredients. The inside of California Rolls are filled with crab meat (you can use imitation or real crab meat), a slice of avocado, and cucumber. Along with those ingredients, another key element is that these rolls are typically inside out, meaning the sushi rice is outside the seaweed. 
Seafood Favorites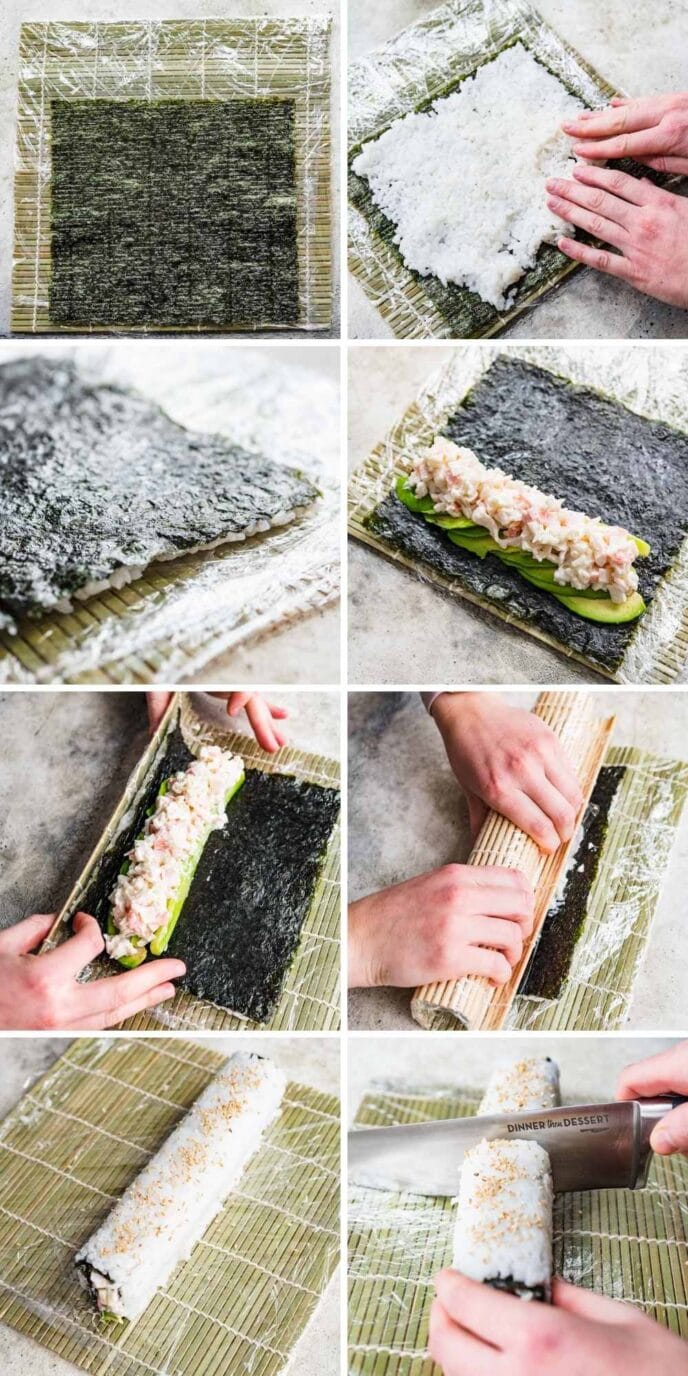 Key Ingredients
Sushi Rice: When you make sushi, it's essential to make sticky sushi rice, rather than just regular white rice. Sushi rice is seasoned with rice vinegar, white sugar, and salt. The distinct flavor this creates is key to a classic sushi roll taste. 
Crabmeat: Often, people use imitation crab meat inside California Rolls. You can also use genuine cooked crab meat, though it is a bit more expensive. Either option gives a sweet crab meat taste to the sushi roll. 
Seaweed: Nori seaweed is made into thin papery sheets perfect for sushi rolls. It adds classic sushi flavor and helps keep the roll together. The rice is right outside the dry seaweed for this inside-out sushi roll. 
Avocado: Use a sharp knife to slice and pit one avocado before starting the recipe. The avocado adds fresh flavor and creamy texture to the filling. 
Crunchy Cucumber: When you slice the cucumber, peel, de-seed it, and cut it into thin cucumber spears. The cucumber adds a crunchy texture that contrasts with the crab meat and avocado. 
Garnish: Top the California Roll with toasted sesame seeds to give it an authentic look. 
Dipping Sauces: Serve the sushi with your choice of pickled ginger pickled ginger, low sodium soy sauce, and wasabi paste.
How to Make
Homemade Sushi Rice: To make one batch sushi rice, add 4 cups water and 2 cups of rice to a large pot, and set your stove to high heat. Once the water is boiling, you can reduce the heat to medium-low and cover. Simmer for 20-22 minutes until the rice is soft and the liquid is absorbed. Then carefully remove the rice from the pot into a large mixing bowl. Next, mix in the rice vinegar, sugar, and salt. Use a rice paddle or large spoon and be careful to cut it in rather than stirring. Then let the sushi rice cool for 20-30 minutes before using. 
Prep Time: Wrap the bamboo rolling sheet in plastic wrap. This will help the sushi rice from sticking to the bamboo sushi mat.
Meat Mixture: Then chop the krab meat or genuine crab meat into small pieces. Add the meat to a medium bowl with the mayonnaise and stir well. 
Combine California Roll Ingredients: Place a sheet of nori seaweed on a clean work surface. Then add a thin layer of sushi rice over the top. Put the nori on the sushi mat with the rice side down. Add thinly sliced avocado, cucumber, and ¼ of the crab mixture over the middle of the sheet. 
Roll: For the best sushi rolling technique, use a roller and pick up the edge of the nori sheet. Then wrap it in a tight roll.
Finish: Garnish the top of the rice with a pinch of sesame seeds if desired. Cut the tight cylinder into 6 sushi pieces. Serve with ginger, soy sauce, and wasabi for dipping.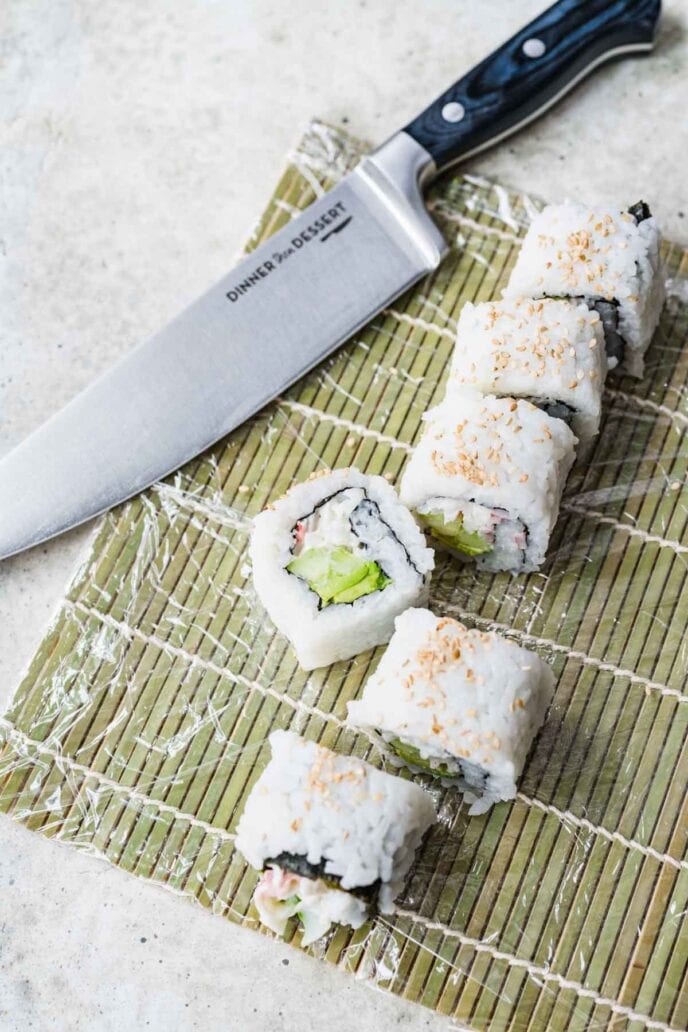 Create a free account to Save Recipes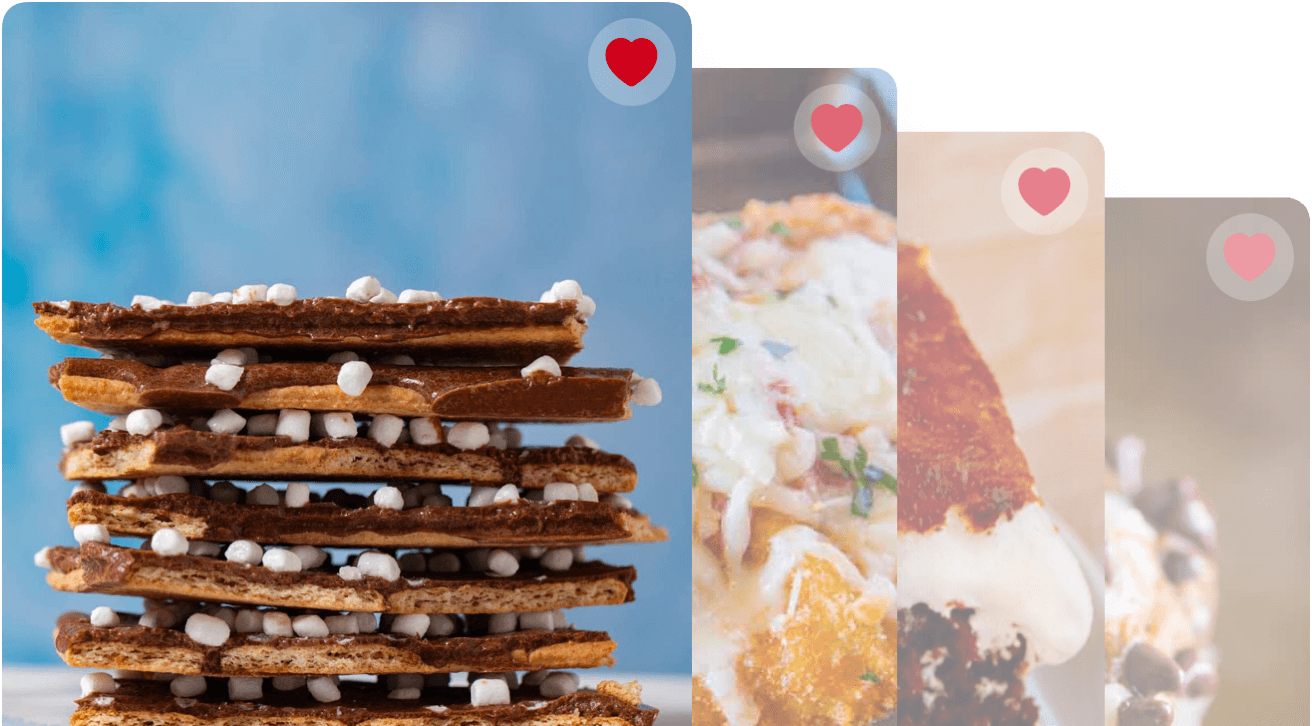 Variations
Fish: California rolls are made with crab meat, but you can make your homemade sushi with different kinds of seafood, depending on your preference. Try adding tuna, salmon, yellowtail, or mackerel. If you're using raw fish, make sure that you're buying sushi-grade fish. This means it's the best quality and safe to eat raw. But if you prefer you can also use cooked fish. 
More Sushi Ingredients: You can also add other ingredients to your sushi filling. Julienned carrots, red onion, bell pepper, or spicy mayo would all make delicious filling ingredients.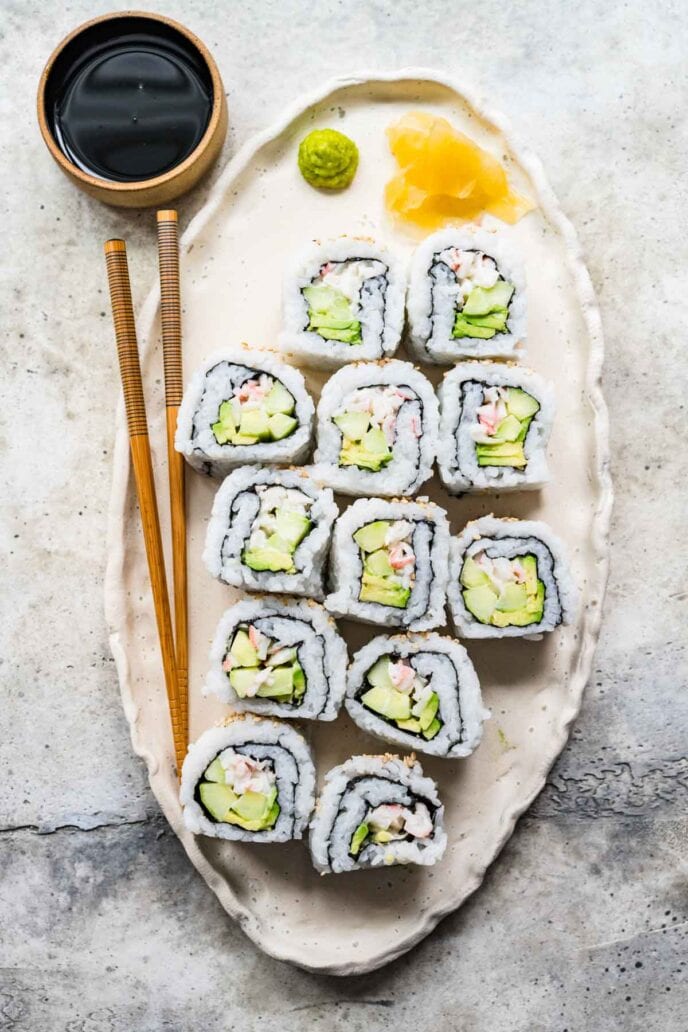 Asian Favorites
How to Store
Serve: Don't leave this delicious sushi roll at room temperature for more than 2 hours. 
Store: If you want to store the California Roll for later, you can wrap it in plastic wrap or put it in an airtight container. Then store the homemade sushi in the fridge for 1-2 days. 
Freeze: Sushi doesn't keep very well in the freezer. But, if you want to prep the ingredients ahead of time, you can freeze them separately in airtight containers. Then thaw and assemble before serving.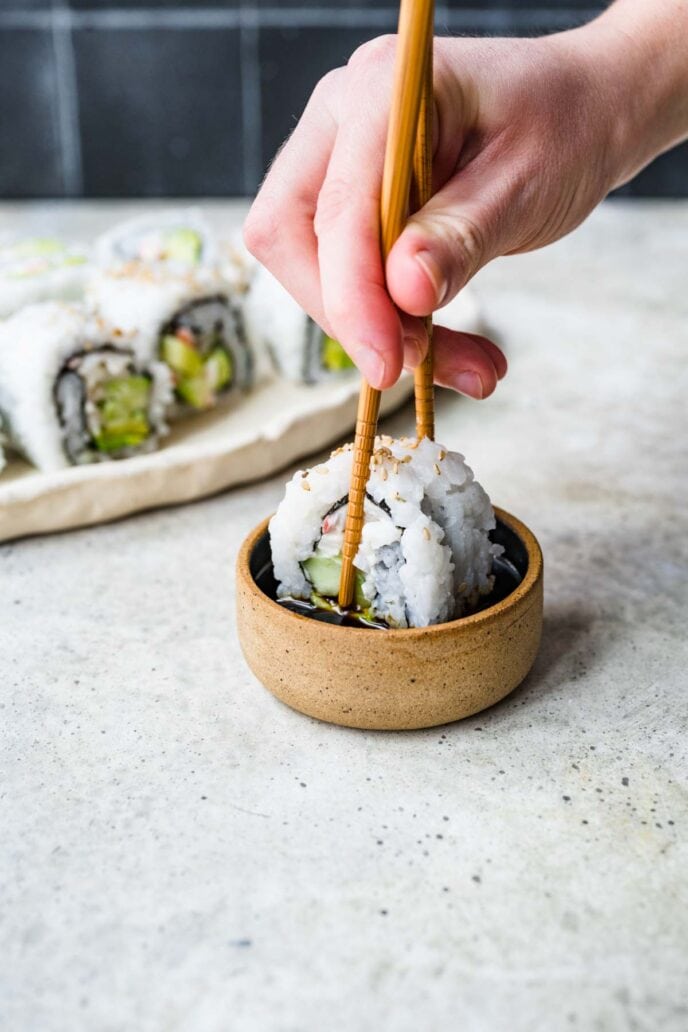 Ingredients
Sushi Rice:
4

cups

water

2

cups

uncooked white rice

½

cup

seasoned rice vinegar

1

teaspoon

white sugar

1

teaspoon

salt
California Roll:
6

ounces

krab meat

, or genuine cooked crab

4

tablespoons

Japanese mayonnaise

5

sheets nori

, dry seaweed

1

avocado

, pitted and thinly sliced

1

English cucumber

, peeled, de-seeded and cut into thin strips
Instructions
Sushi Rice:
Add water and rice to a large pot on high heat and bring water to a boil.

Reduce heat to medium low and cover, simmering for

20-22 minutes

until rice is soft and liquid is absorbed.

Carefully remove from pot into a large bowl.

Mix together rice vinegar, sugar and salt.

Using a rice paddle or large spoon add in the rice vinegar evenly, cutting it in (do not excessively stir).

Let cool for

20-30 minutes

before using sushi rice.
California Roll:
Wrap your sushi mat in plastic wrap (this helps prevent rice from sticking.

Chop up the krab meat into small pieces.

In a medium bowl add the krab meat and mayonnaise, stirring well.

Add a thin layer of rice evenly on the nori sheet on a clean surface.

Put the nori sheet rice side down on the rolling mat.

Through the middle of the roll add some thinly sliced avocado, the cucumber and ¼ of the the krab mixture.

Using the roller, roll up the California roll into a tight log.

Garnish with white sesame seeds if desired.

Cut into 6 pieces and serve with ginger, soy sauce, and wasabi.
Nutrition
Calories:
462
kcal
|
Carbohydrates:
72
g
|
Protein:
9
g
|
Fat:
15
g
|
Saturated Fat:
2
g
|
Polyunsaturated Fat:
6
g
|
Monounsaturated Fat:
6
g
|
Trans Fat:
0.02
g
|
Cholesterol:
8
mg
|
Sodium:
746
mg
|
Potassium:
380
mg
|
Fiber:
4
g
|
Sugar:
3
g
|
Vitamin A:
259
IU
|
Vitamin C:
7
mg
|
Calcium:
45
mg
|
Iron:
1
mg