Irish Guinness Roast Lamb is tender boneless lamb shoulder and baby potatoes slow cooked in Guinness stout, beef stock, garlic, and onion.
Savory, hearty traditional lamb recipes like Slow Cooker Leg of Lamb and Lamb Stew are delicious Dinners for holidays and special occasions.
Roasted lamb is a dish that is rustic and hearty, and when it is braised in beef stock and Guinness stout, it becomes fork tender. This melt-in-your-mouth lamb recipe is perfect for special occasions like Easter Dinner. Your home will smell amazing after cooking this lamb low and slow all afternoon.
Irish Guinness Roast Lamb sounds complicated to make, but this recipe is so easy. The tender lamb practically falls apart, with a rich and buttery taste from the natural juices of the meat. For the most juicy meat, allow the Roast Lamb Shoulder rest for at least 15 minutes before carving.
This Irish Guinness Roast Lamb recipe is made with baby potatoes so all you need for a complete meal is a veggie side and Dinner Rolls. Try serving Roast Lamb in the spring with Sautéed Green Beans or Roasted Carrots. If you want to skip the baby potatoes, you can serve this Irish Guinness Roast Lamb with Mashed Potatoes or Steamed Rice.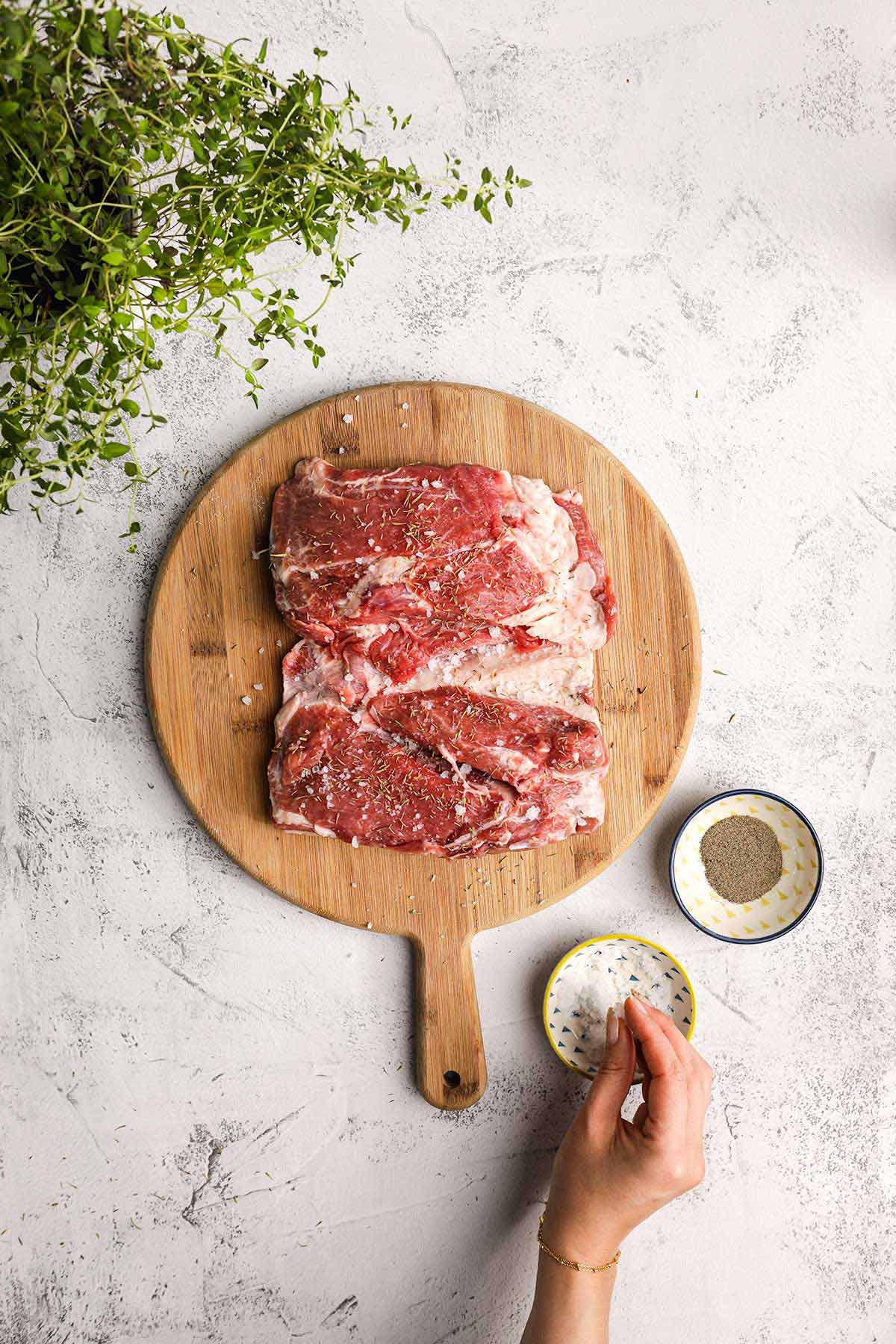 How to Make Irish Guinness Roast Lamb
Prep: Preheat the oven and season your lamb shoulder. Heat up the oil in a dutch oven.
Brown: When the oil begins to ripple, add in the lamb to brown on each side. Remove once it is browned, and then cook the onions until translucent. You can add the lamb back in once the onions are cooked.
Cook Through: Add garlic, potatoes, beef broth, tomato paste, and Guinness. Cook for 3 to 3 ½ hours until fork tender.
Serve: Serve the lamb next to the potatoes and add any other side dishes or sauce that you would like.
Easy Side Dishes Recipes for Roast Lamb
Frequently Asked Questions
What cuts of lamb or other meats can be used for Irish Guinness Roast Lamb?
You can make this recipe with boneless leg of lamb, lamb stew meat, beef chuck roast, or pork shoulder. Red meat and pork need to reach 145 degrees internal temperature according to FDA Guidelines.
Can I add different vegetables to Irish Guinness Roast Lamb?
Use other root vegetables like carrots, parsnips, turnips, or sweet potatoes in addition to the baby potatoes. Add flavorful aromatic veggies like shallots, celery, fennel, or leeks.
What seasonings should I use for Roast Lamb?
Herbs like rosemary, parsley, marjoram, sage, and bay leaves would taste delicious. You can garnish your Roast Lamb with a fresh garlic, fresh parsley, and olive oil paste.
How do I make gravy from the pan juices?
Make a savory lamb gravy with the meat juices while the lamb is resting. Strain 3 cups of the pan juices (add beef stock if needed). Pour 1 cup meat juices into a medium sauce pan and add 1-2 tablespoons butter. Once it starts to simmer, whisk in 4 tablespoons of flour and cook for 1 minute. Stir in any remaining juices/stock and season to taste. Simmer until the gravy thickens.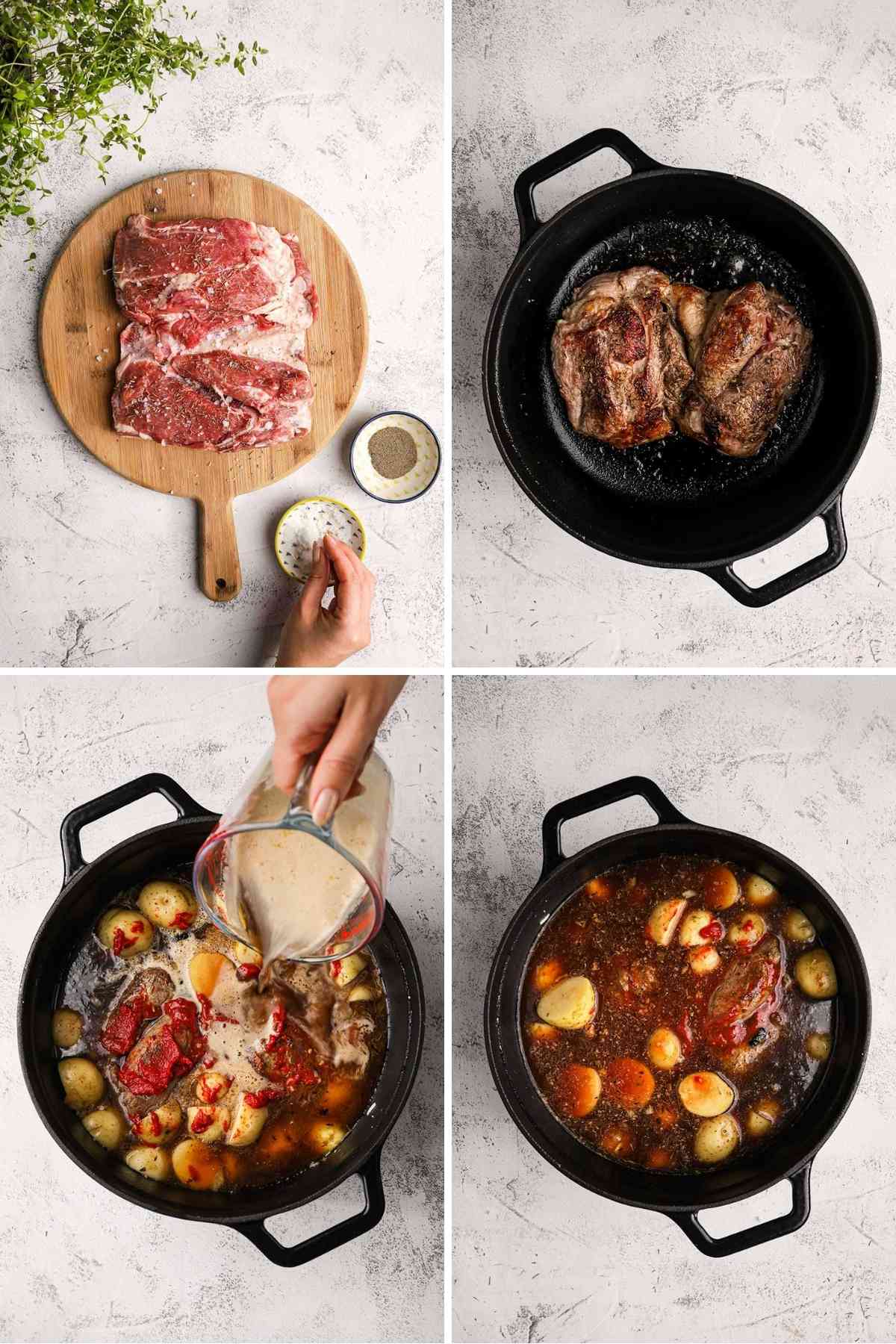 Create a free account to

Save Recipes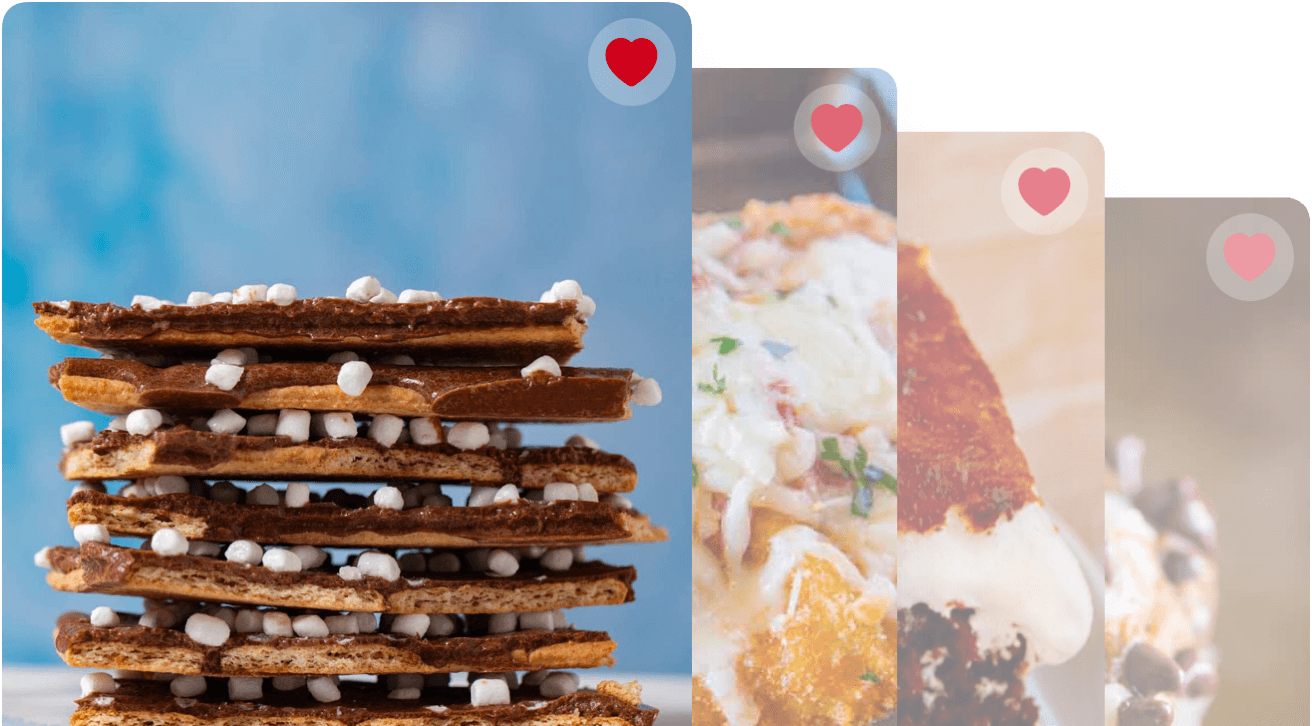 Slow Cooker Irish Guinness Roast Lamb
Prep: Add the garlic, potatoes, and onions to slow cooker. Sauté the onions before adding for more flavor. Pat lamb shoulder dry and season with salt, pepper, and thyme on all sides.
Brown: In a large skillet, brown seasoned lamb in 2 tablespoons of oil for 4-5 minutes on each side. Nestle browned lamb into veggies, so some vegetables come up around the side.
Sauce: In a small bowl, mix beer, beef stock, and tomato paste, then pour sauce over everything.
Cook: Cover crockpot with lid and cook on low for 6-8 hours. If you want a crisp crust, transfer to a roasting pan and finish in the oven at 375 degrees for 20 minutes.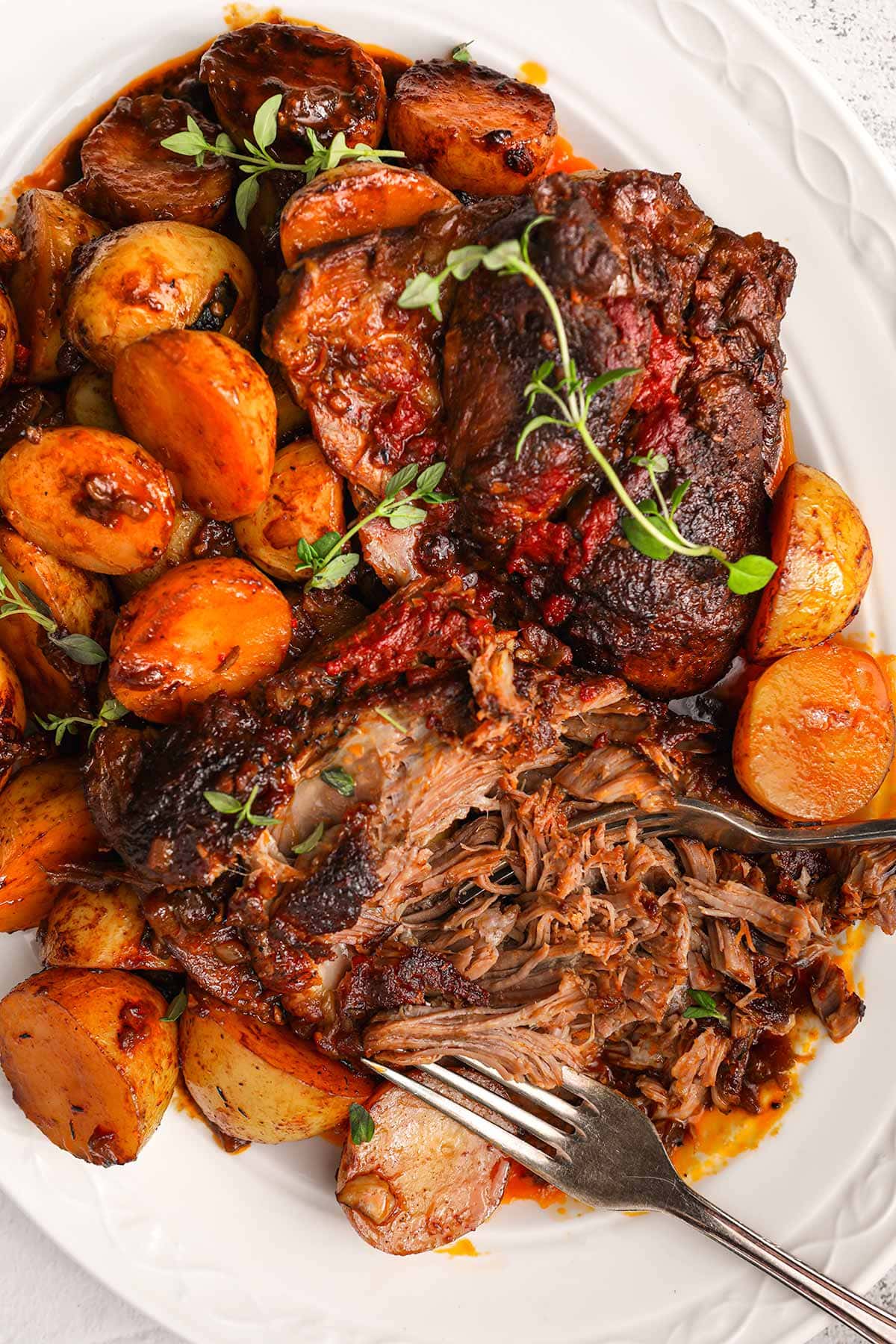 Instant Pot Irish Guinness Roast Lamb
Prep: Season lamb meat on all sides with salt, black pepper, and dried thyme.
Sauté: Add 1 tablespoon of oil in Instant Pot and turn on Sauté function. Once oil is shimmering, add lamb shoulder and brown on both sides for 4-5 minutes.
Cook: Remove browned meat, and add remaining oil, onions, minced garlic cloves and cook for 3-4 minutes until translucent and fragrant.
Deglaze: Turn off Instant Pot and add beef stock to deglaze bottom of pot, scraping off any browned bits. Stir in tomato paste and beer.
Cook: Return lamb to pot and toss in sauce to coat. Close lid, seal valve, and cook on High Pressure for 2 hours (1 hour and 45 minutes for less tender). Naturally release pressure for 15 minutes, then quick release.
Rest: Remove lamb from Instant Pot and set aside to rest.
Potatoes: While meat is resting, add potatoes to pressure cooker and cook on High Pressure for 5 minutes, then quick release pressure. 
More Holiday Main Dish Recipes
Variations on Irish Guinness Roast Lamb
Beer: Do you have another beer that you love more than Guinness? While Guinness brings a particular flavor that pairs so well with the lamb, you can easily substitute if you or a family member would like to experiment with the flavors of this Roast.
Beef: If you prefer beef over lamb you can substitute beef chuck roast for the lamb shoulder. Prepare the rest of the recipe in the same way.
Spice: You can easily add some spice to this recipe. Add in a little cayenne pepper, or red pepper flakes along with the garlic. You could also add your favorite hot sauce into the liquid.
Tacos: Use this tasty Roast Lamb for the meat in some delicious tacos. Fill flour or corn tortillas with shredded Roast Lamb, then top with shredded cabbage, pico de gallo, your favorite cheese, and hot sauce or salsa.
How to Store Irish Guinness Roast Lamb
Serve: You can keep Irish Guinness Roast Lamb at room temperature for up to 2 hours before it will need to be stored. Cool before storing.
Store: Once cooled, place Irish Guinness Roast Lamb in an airtight container and refrigerate up to 3 days. To keep the meat moist, keep it whole while storing and slice before reheating.
Freeze: Freeze whole Irish Guinness Roast Lamb in a sealed container with pan juices for up to 3 months. Thaw overnight in the refrigerator before reheating in the oven with juices on low heat.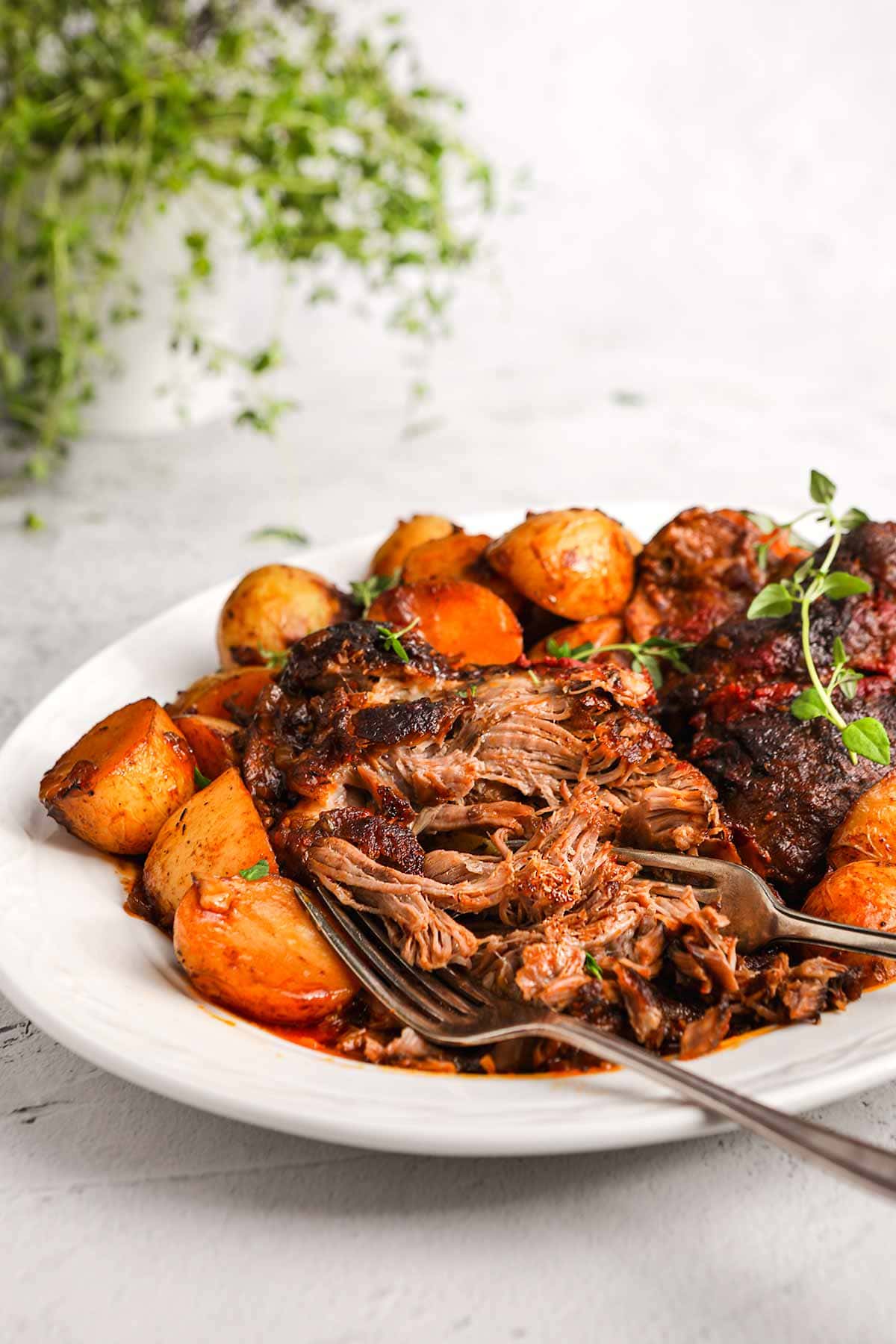 Ingredients
1

lamb shoulder

, boneless

2

tablespoons

canola oil

2

teaspoons

kosher salt

1

teaspoon

coarse ground black pepper

1

teaspoon

dried thyme

4

cloves

garlic

, minced

2

pounds

baby potatoes

1

large

yellow onion

, diced

1

cup

beef broth

1/4

cup

tomato paste

12

ounces

Guinness Beer
Instructions
Preheat your oven to 325 degrees.

Season the lamb shoulder with the Kosher salt, pepper, and thyme.

Add the canola oil to a pan and heat.

When it ripples and is hot, add in the shanks and brown deeply for

4-5

minutes on each side.

Remove lamb, add in onions and cook for

4-5 minutes

until translucent, stirring often.

Add the lamb back to the dutch oven.

Add garlic, potatoes, beef broth, tomato paste and Guinness beer, and cook for

3-3 ½ hours

.
Nutrition
Calories:
341
kcal
|
Carbohydrates:
25
g
|
Protein:
32
g
|
Fat:
11
g
|
Saturated Fat:
3
g
|
Polyunsaturated Fat:
2
g
|
Monounsaturated Fat:
5
g
|
Trans Fat:
0.01
g
|
Cholesterol:
91
mg
|
Sodium:
864
mg
|
Potassium:
1025
mg
|
Fiber:
3
g
|
Sugar:
3
g
|
Vitamin A:
134
IU
|
Vitamin C:
26
mg
|
Calcium:
46
mg
|
Iron:
4
mg