An easy, flavorful Roast Leg of Lamb is perfect for Easter Dinner this year. Tender bone in whole Leg of Lamb roast with fresh rosemary and garlic cloves.
Like Prime Rib, Leg of Lamb is a simple Main Dish Recipe that makes for a stunning Easter dinner and is so much easier than it looks!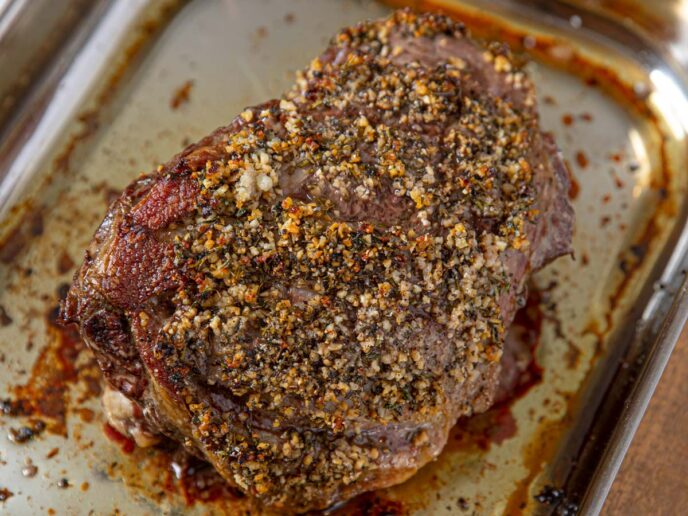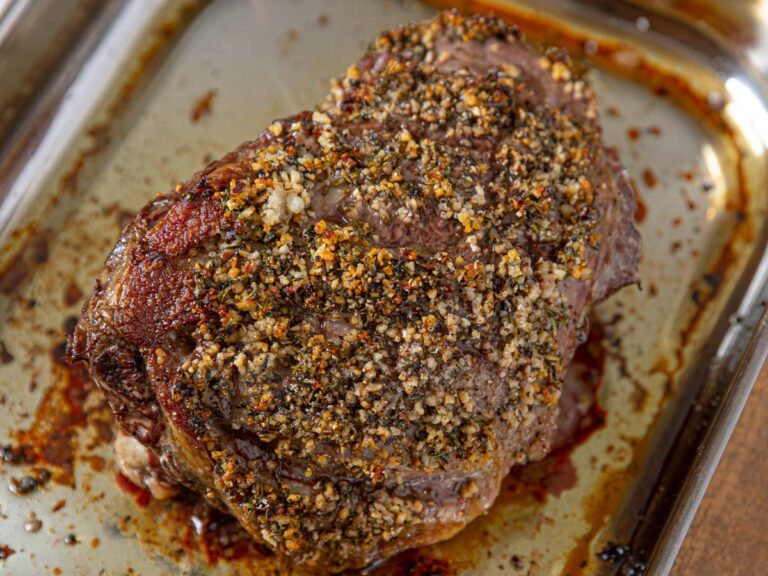 ROAST LEG OF LAMB
This delicious and easy lamb recipe is perfect for holiday dinner even if it's your first time making Leg of Lamb. If you follow some simple guidelines and tips below, you can easily get a flavorful roast lamb every time. There is also a step by step if it's your first time carving a Leg of Lamb.
One of the most important keys to cooking a beautiful Roast Leg of Lamb is to buy your lamb leg from the butcher and not from the grocery store meat aisle. You want a fresh young (but not too young) lamb and to have the butcher trim the thick outer layer of fat off to make sure it won't taste like older, tougher mutton.
You can ask the butcher to include the lamb shank but it's not necessary, unless you plan on using the bones to make a stock later. You do want a bone in lamb for a more naturally flavorful Roast Leg of Lamb, but the shank is more for looks.
Leg of Lamb doesn't need a marinade, it is a naturally tender cut so leaving in a marinade too long can actually make the meat tougher. Herbs like fresh rosemary or sprigs of thyme plus garlic cloves are enough to make a flavorful lamb roast that is tender and juicy, and easier for you to make!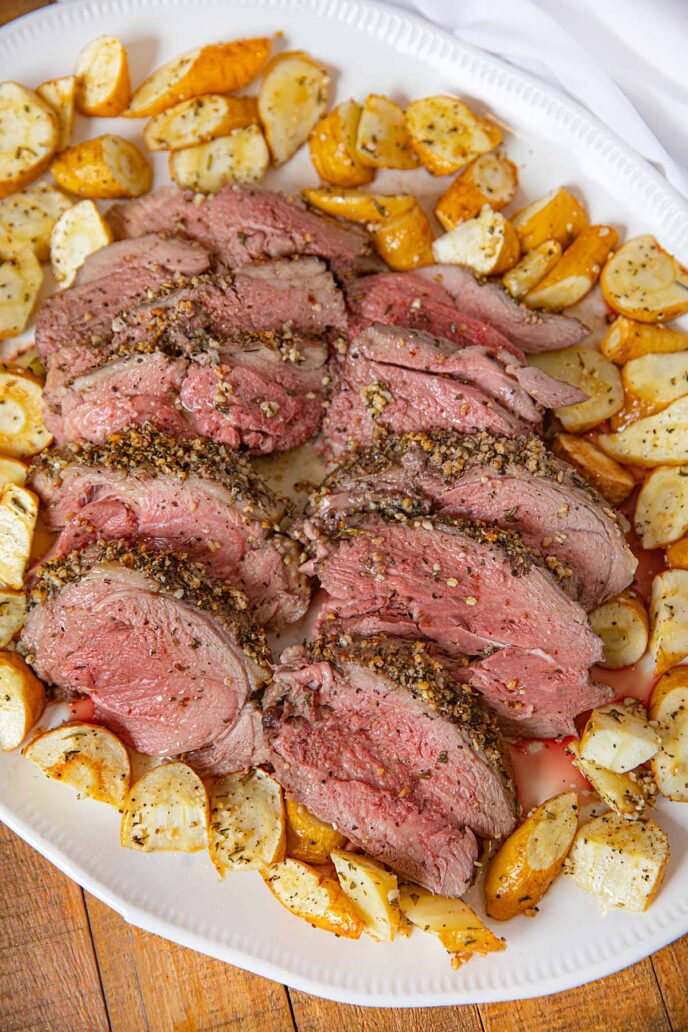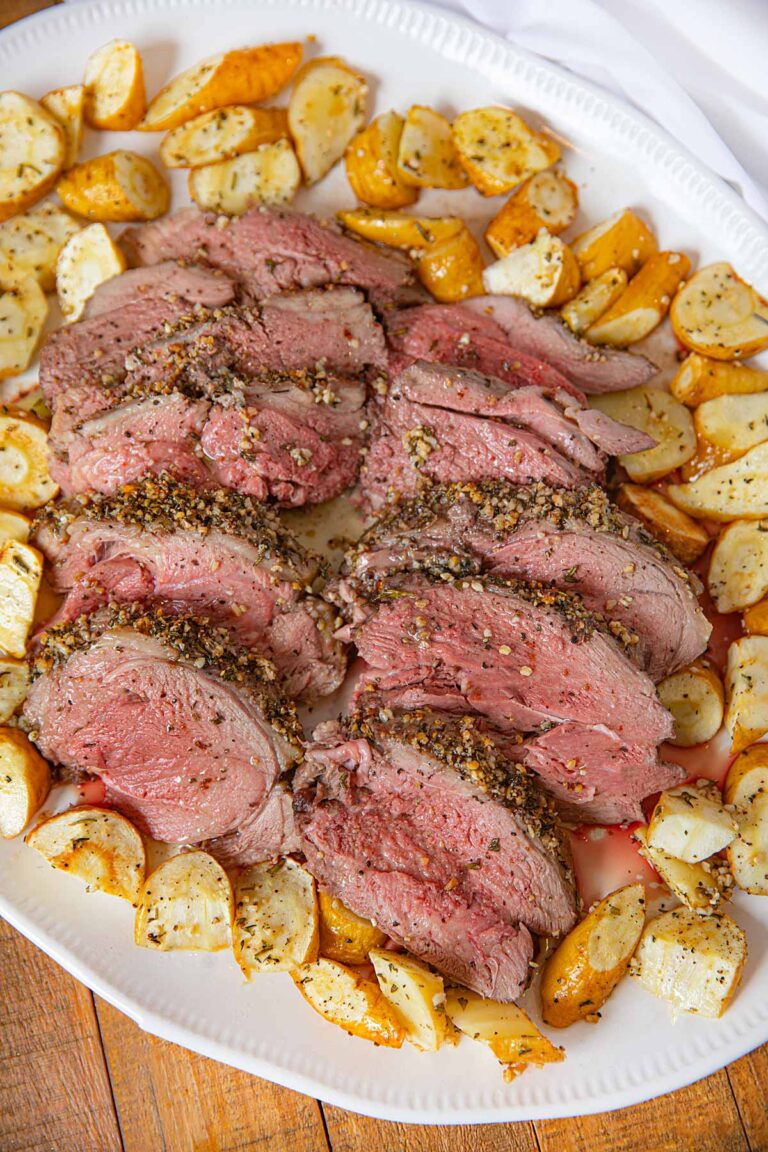 The cooking time for this Leg of Lamb recipe is for a medium rare to medium roast lamb. Like a Prime Rib, a whole leg of lamb is a large cut of meat so there will be a few cuts that are rare and medium well so your Easter dinner guests are sure to get the cut they like best.
Roast Leg of Lamb goes best with side dishes that won't overpower the rustic, naturally flavorful roast lamb. For a simple and delicious Easter Dinner, serve Leg of Lamb with Parmesan Smashed Potatoes, Roasted Vegetables, and French Bread Rolls. Mint jelly is a traditional topping for Leg of Lamb, use the bonus recipe below to turn a store bought mint jelly into a tasty sauce.
Can you make Roast Leg of Lamb in the Slow Cooker?
To make Slow Cooker Leg of Lamb, use a bone in lamb leg about 4 pounds. Prepare and season the lamb according to the recipe instructions. Place lamb in slow cooker. Add 2 cups beef stock to the slow cooker around the lamb. Cook on low for 10 hours. Remove from slow cooker and place lamb fat side up in roasting pan. Drizzle oil on lamb and bake at 400 degrees for 15-20 minutes to brown.
HOLIDAY MAIN DISH RECIPES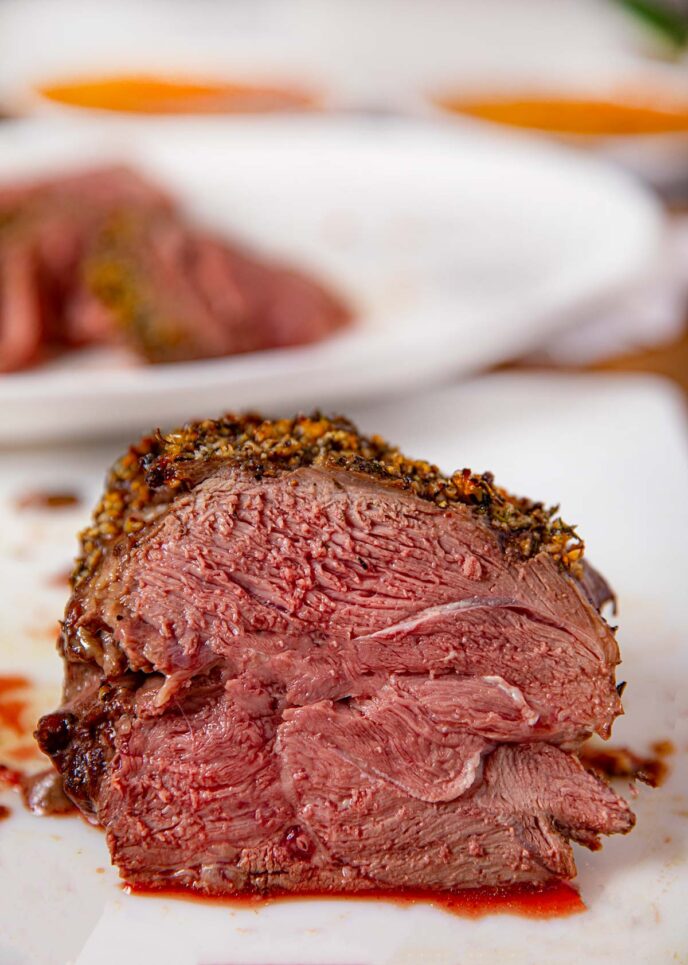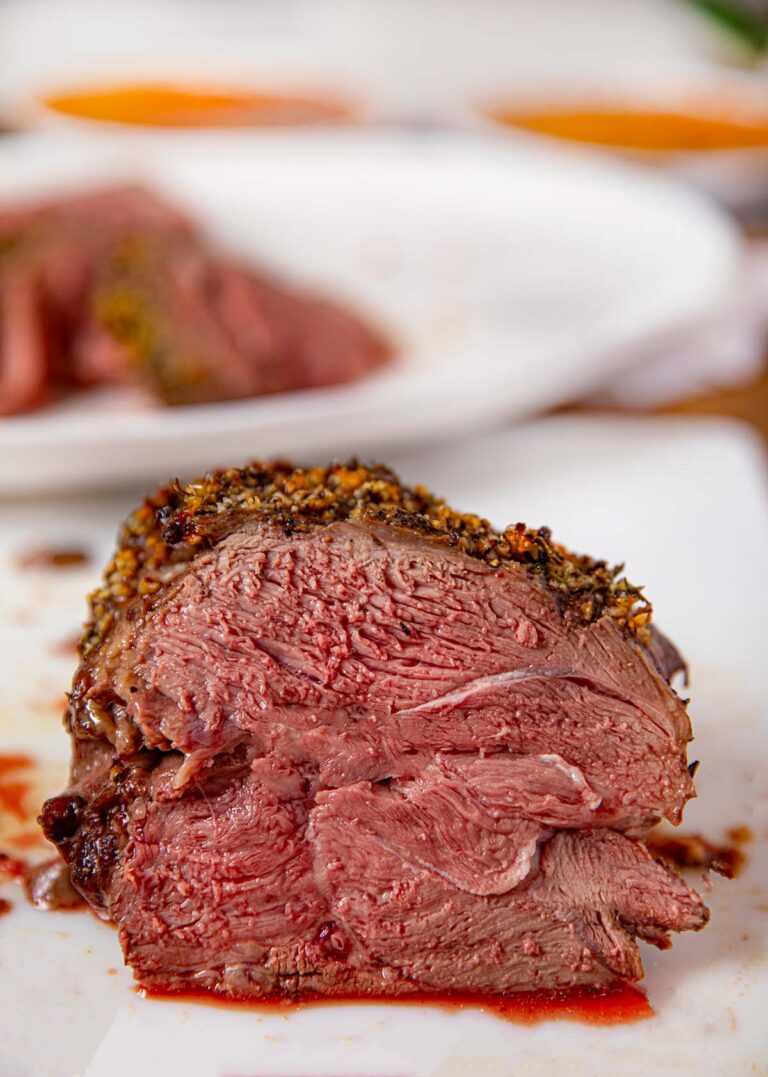 Create a free account to

Save Recipes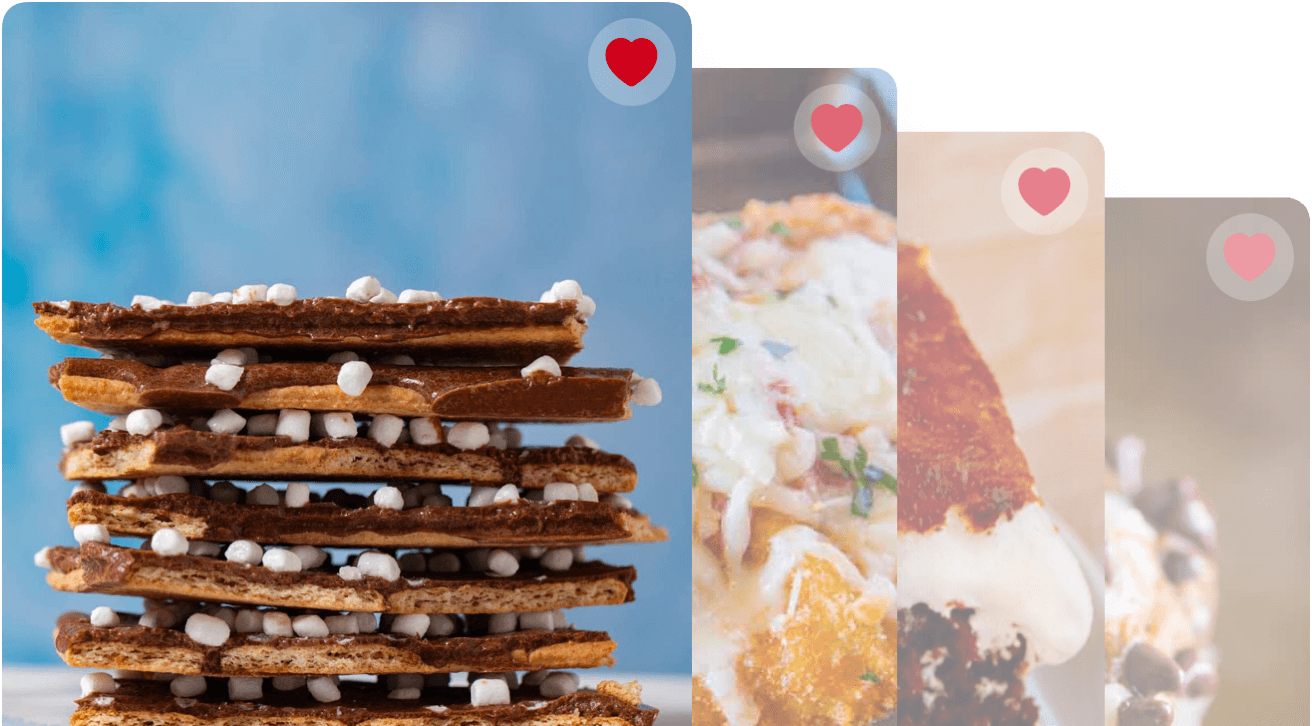 MINT JELLY SAUCE TO SERVE WITH ROAST LEG OF LAMB
Ingredients: 2 tablespoons sugar, ½ cup water, ¼ cup vinegar, 1 jar mint jelly, ⅓ cup minced mint leaves, 1 tablespoons lemon juice
Simmer sugar, water, and vinegar in a sauce pan over medium low heat for 5 minutes.
Whisk in mint jelly until well combined.
Stir in lemon juice and mint.
Serve alongside Roast Leg of Lamb or store for up to 1 week in the refrigerator.
HOW TO CARVE ROAST LEG OF LAMB
After the lamb has rested for 15 minutes, place on a clean cutting board.
The bone runs fairly close to the middle at an angle, so you can start carving either side of meat.
Slice the roast lamb meat across the grain. Cut straight down to the thickest part of the meat until you reach the bone (like a bone in ham). The cuts are going to be perpendicular to the bone (like a lowercase t) and the meat will still be attached.
To cut the slices off of the bone, turn your knife so it's going the same direction of the bone. Starting at the furthest end of the bone, cut slices off the bone keeping knife close to the bone.
If there is leftover meat on the bone, carefully slice off or use bone for a rich stock for Lamb Stew.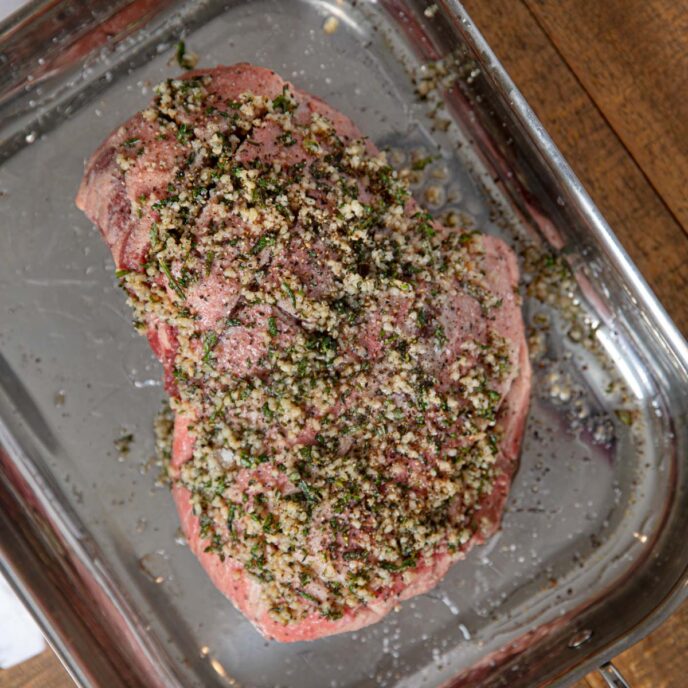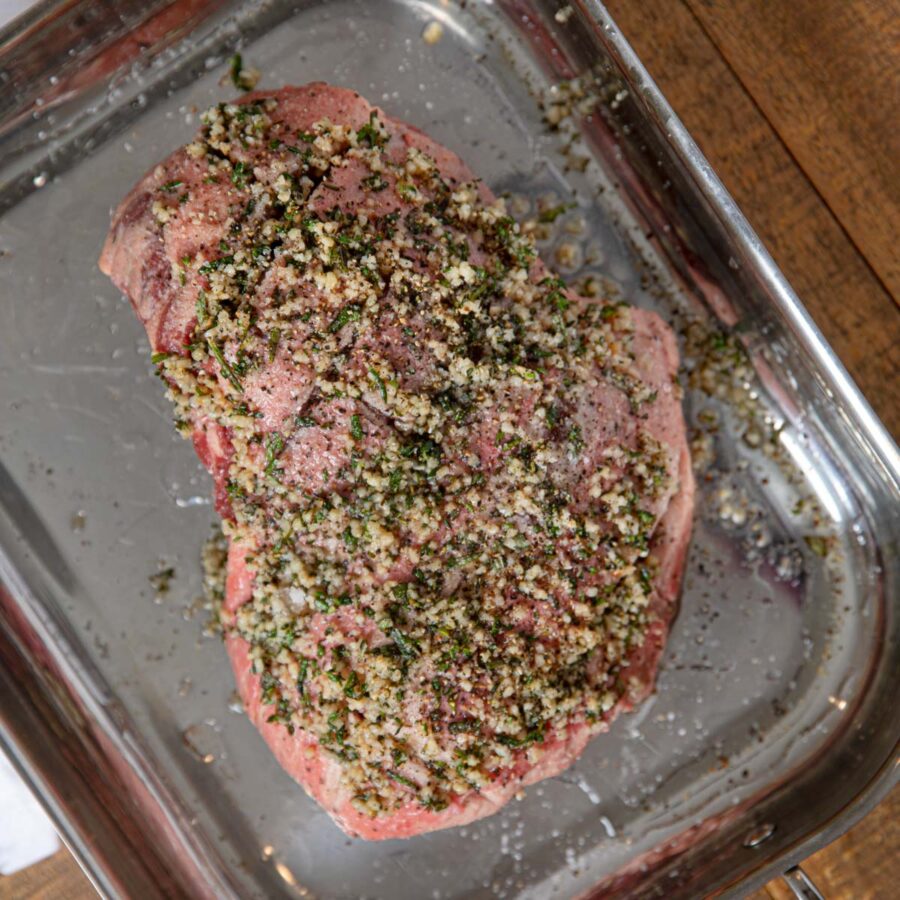 DELICIOUS EASTER SIDE DISH RECIPES:
HOW TO STORE ROAST LEG OF LAMB
Serve: Roast Leg of Lamb can be at room temperature for up to 2 hours before it should be stored.
Store: Cool lamb roast completely before placing in an airtight container. Refrigerate for up to 4 days.
Freeze: Make sure lamb is completely cool so no moisture collects. Store in the freezer for up to 2 months in a sealed container or freezer safe bag.
HOW TO KNOW ROAST LEG OF LAMB IS DONE
Roast Leg of Lamb is fully cooked when it reaches an internal temperature of 145 degrees, according to the USDA Food Safety Website. Measure the doneness by using a meat thermometer in the thickest part of the leg of lamb without hitting bone.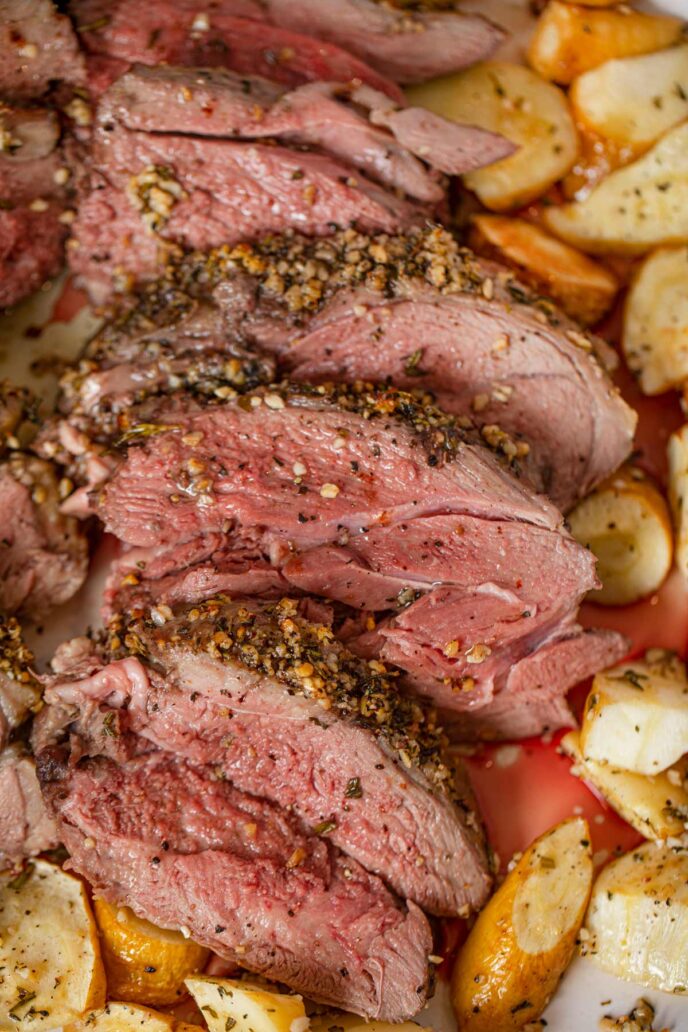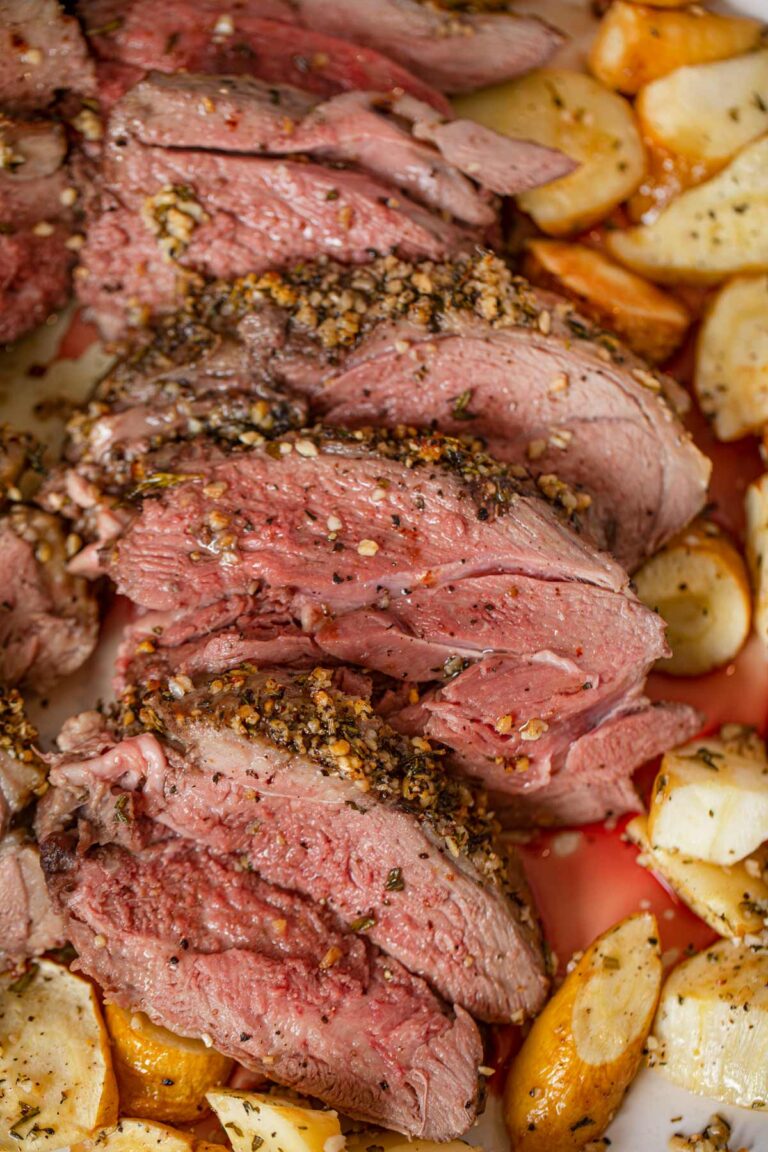 Ingredients
5

pounds

leg of lamb

, boneless

1

tablespoon

olive oil

9

cloves

garlic

, minced

2

tablespoons

fresh rosemary

, minced

1

tablespoon

kosher salt

1

teaspoon

coarse ground black pepper
Instructions
Preheat oven to 325 degrees.

Mix together the garlic, rosemary, salt and pepper and rub it all over the lamb.

Place onto rack in pan and roast for

1 hour

, tented with foil.

Remove foil and cook for

20 minutes

(then start checking for doneness - 145 degrees with thermometer).

Let rest

10 minutes

before serving.
Nutrition
Calories:
185
kcal
|
Carbohydrates:
1
g
|
Protein:
29
g
|
Fat:
6
g
|
Saturated Fat:
2
g
|
Cholesterol:
91
mg
|
Sodium:
89
mg
|
Potassium:
418
mg
|
Fiber:
1
g
|
Sugar:
1
g
|
Vitamin A:
12
IU
|
Vitamin C:
1
mg
|
Calcium:
12
mg
|
Iron:
3
mg