This Irish Potato Candy recipe is a no-bake candy made with cream cheese, powdered sugar, and shredded coconut rolled in cinnamon. A Philadelphia favorite!
Whether you're switching up your holiday Candies like Chocolate Fudge and Buckeye Balls, or you're looking for a new treat to try, this recipe is a winner!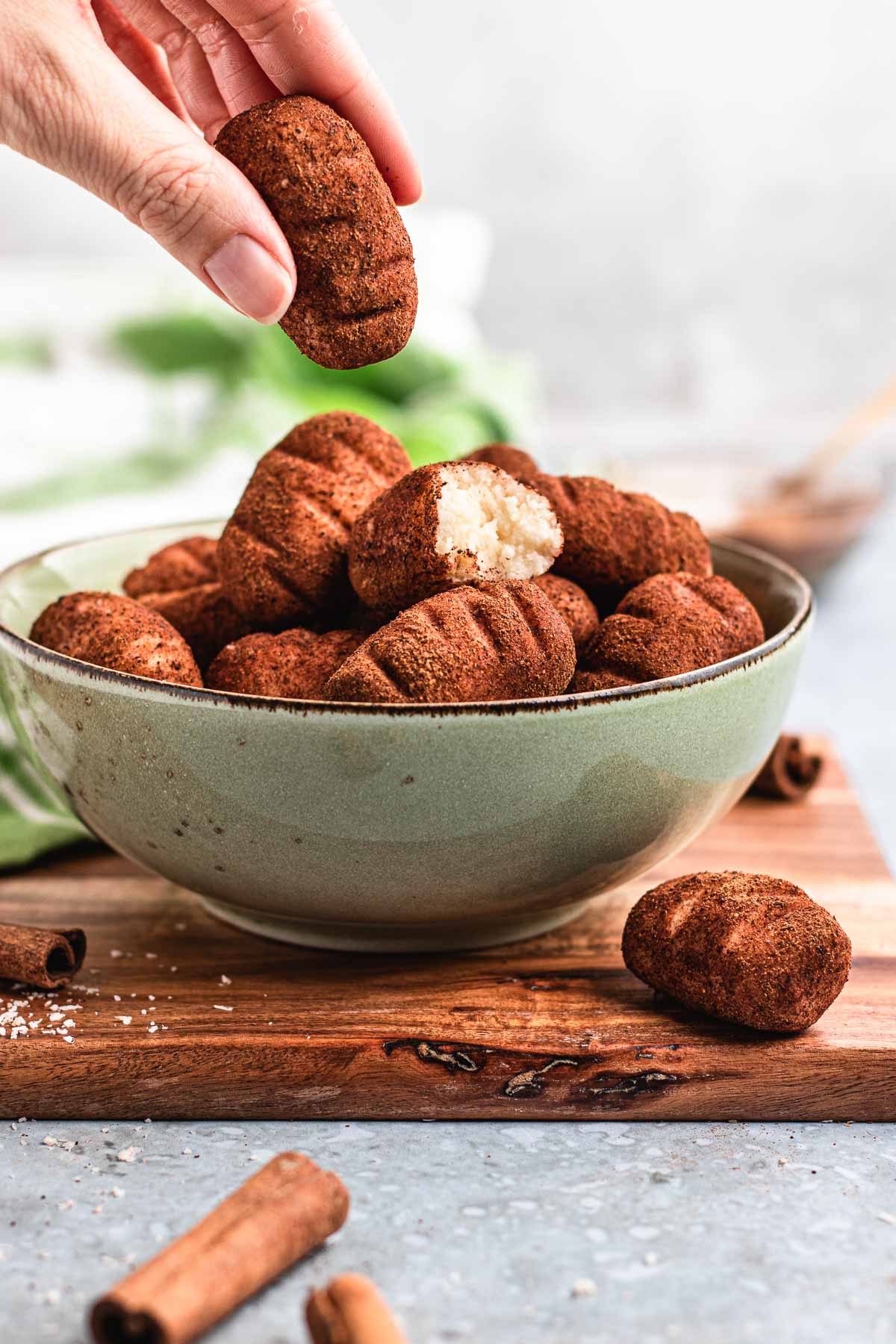 Despite its name, Irish Potato Candy is not Irish and it does not contain any actual potato. This old-fashioned candy first came about in the early 20th century in Philadelphia. The delightful little confection gets its name from its potato-like appearance. This easy candy is a treasured sweet treat around Saint Patrick's Day, especially in the eastern United States.
If you've never tried Irish Potato Candy before, you're in for a wonderful surprise. These little easy no-bake candies are rolled in cinnamon and filled with a sweet cream cheese and coconut mixture. The cinnamon coating, as well as the shape of the treat, is what gives it the iconic potato-like appearance. The buttery coconut cream cheese filling is pillowy and soft, and they practically melt in your mouth.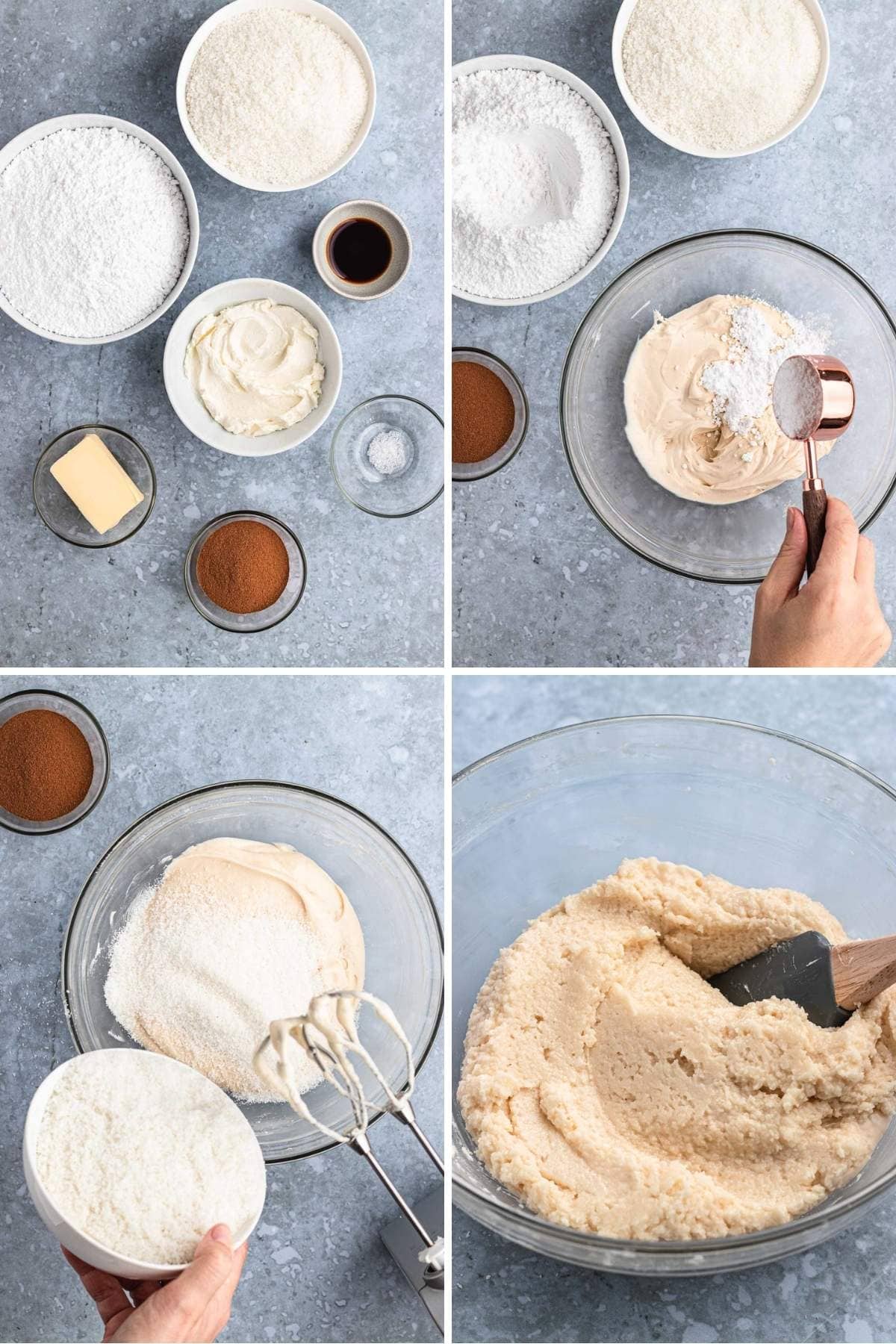 This nostalgic American candy, shaped into potato-like bite-sized balls, is sure to become your new favorite recipe for the holidays! It's easy to make and you can freeze a big batch that is ready to go on the day of your party. Since this Irish Potato Candy recipe is mostly cream cheese and butter (yum!), you do want to keep these candies refrigerated when you aren't serving them.
Frequently Asked Questions About Irish Potato Candy
Why does the butter and cream cheese need to be softened?
You will need to be able to beat the butter and the cream cheese to form the smooth, soft, creamy base of Irish Potato Candy, and then mix the powdered sugar in with ease. Softened ingredients make this an easy task. However, you don't want the butter to be melted as the candy should be creamy, but not runny.
When is a good time to serve Irish Potato Candy?
Irish Potato Candy is a wonderfully delicious, and fun, festive treat to serve at St. Patricks day, as Potatoes are a holiday staple. Easter would also be a very fun time to serve these Candies alongside other creatively-shaped, bite-size snacks and treats. Due to the small size, the ability to make them ahead, and how easy they are to eat, Irish Potato Candy is a great choice for gatherings of any type.
Why is there salt in Irish Potato Candy?
Many sweet dessert recipes also call for a little bit of salt. That slight saltiness helps bring out the sweet flavors of the coconut and vanilla.
More Holiday Candy Recipes
How to Make Irish Potato Candy
Prep Time: Soften cream cheese and butter to room temperature. Make your process a little easier by lining a baking sheet with parchment paper and making room in the refrigerator.
Filling: Using either a stand mixer or an electric hand mixer, beat cream cheese, butter, vanilla, and salt in a medium to large bowl until fluffy and smooth, roughly three minutes.
Powdered Sugar: Scrape the sides and on a low speed, gradually add in your powdered sugar until it is fully incorporated. Drape a linen towel over your mixer as you are adding the powdered sugar to keep it from getting everywhere. Increase the speed to medium and mix for an additional minute, until the mixture is smooth.
Shape: Scoop the coconut mixture out by level tablespoons onto your lined baking sheet, spacing them close together but not touching and shape into rounded ovals, like little potatoes. Refrigerate for 30 minutes for the mixture to set.
Coating: Once the candy mixture is set, place cinnamon in a small bowl. Using your hands, place the coconut cream mixture into the bowl of cinnamon and completely coat with the cinnamon. Place back on the baking sheet. Store in refrigerator. 
Finish: Use a cinnamon-coated toothpick to make small indentations in the candy so they will look like little potatoes. Refrigerate until ready to serve.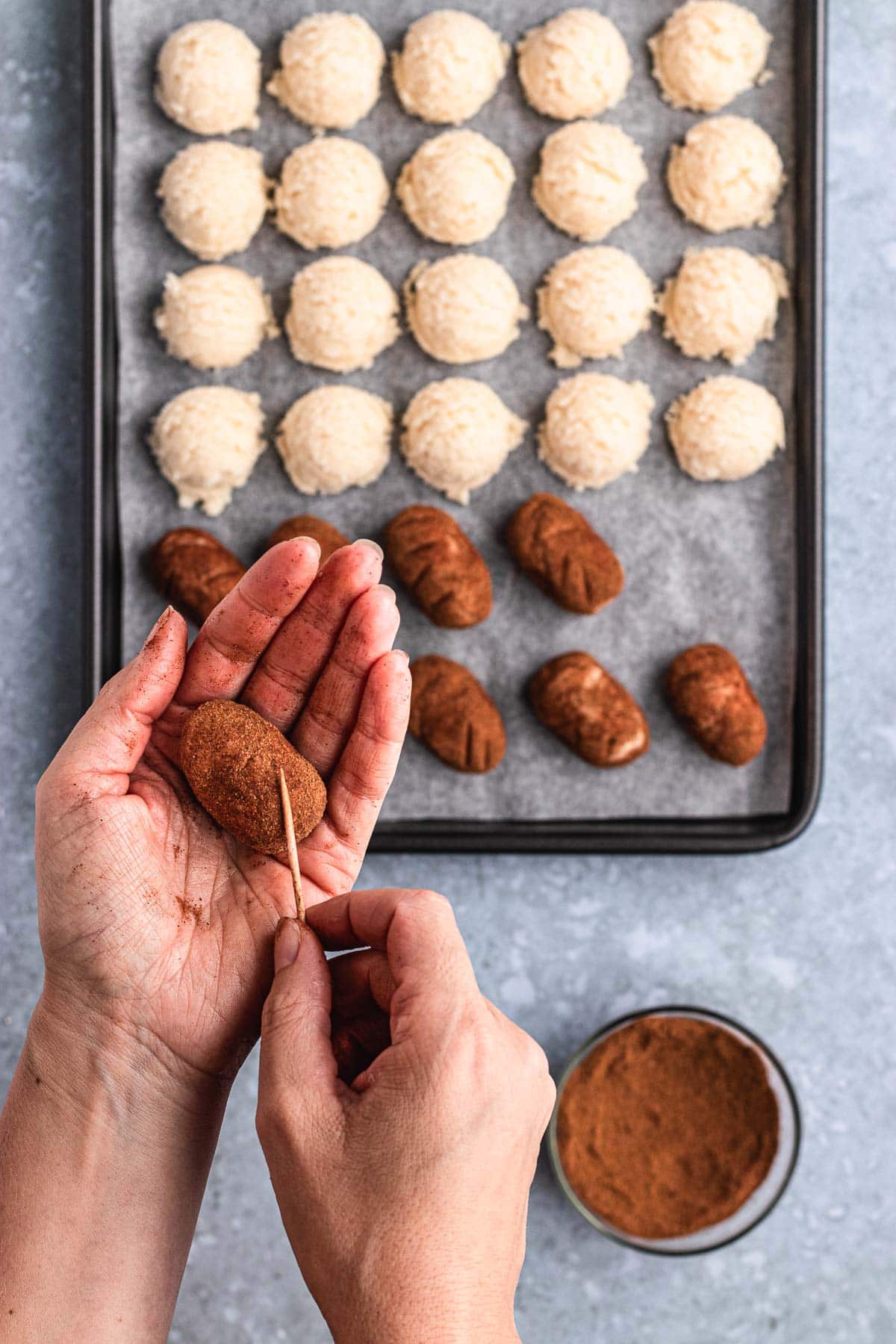 Create a free account to

Save Recipes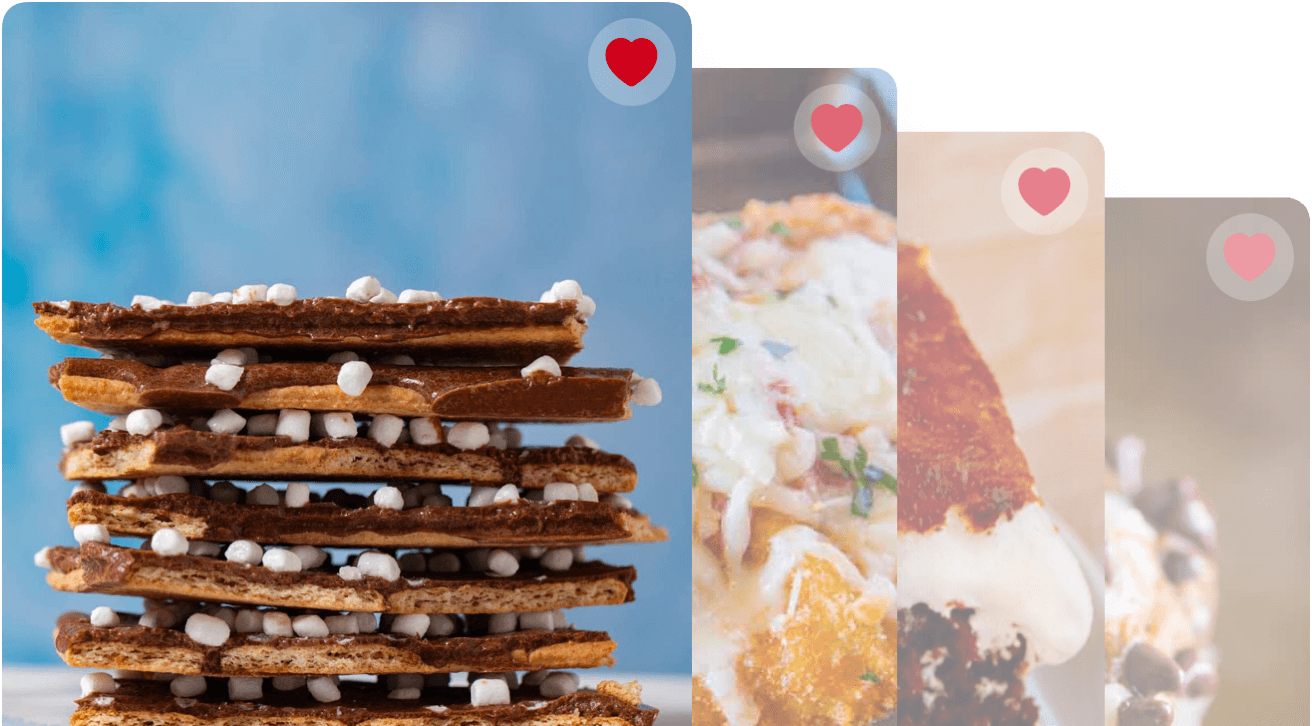 Key Ingredients
Cream Cheese: This will form the creamy base in your candy. Choose a brand that you enjoy eating. You can substitute low-fat cream cheese if you choose.
Vanilla Extract: Made from steeped vanilla beans, vanilla extract is a popular way to add sweetness to many desserts and baked goods. That warm, welcoming, sweet flavor enhances anything you add it to, especially these candies.
Sweetened Shredded Coconut: This recipe calls for sweetened shredded coconut and it is important to use the correct one. At the store you will see unsweetened coconut, which won't have the same sweet flavor for this candy. You will also see desiccated coconut, which is sometimes unsweetened. This is typically a more flaked consistency than sweetened shredded coconut.
Recipe Variations
Pine Nuts: Some people like to push a few pine nuts into the potato candy to create a "potato eye" like appearance. Try it with other nuts you have on hand like slivered almonds, walnut pieces, or pecans.
Food Coloring: Another fun variation to Irish Potato Candy is to add a few drops of green food coloring to the filling of the candy. This is especially popular around St. Patrick's Day or you can try red for Valentine's Day, and a mixture for Christmas. Try a combination of pastel colors for Easter.
Chocolate: Chocolate makes everything that much better! Fold in ½ cup chocolate chips or mini chocolate chips to your coconut cream mixture. You can also add chocolate shavings or cocoa powder to the cinnamon before rolling the candies.
Even More Delicious Holiday Candy
How to Store
Serve: These Cinnamon Irish Potato Candies are best served cold and straight from the refrigerator. They can be at room temperature for up to 2 hours before they should be chilled.
Store: Store in an airtight container in the fridge for up to five days. Line the container with paper towels to keep moisture out and your candy fresh.
Freeze: Irish Potato Candy can be placed in a freezer bag and stored in the freezer for up to six months. No need to thaw, you can enjoy them frozen!


Ingredients
4

ounces

cream cheese

, softened

4

tablespoons

butter

, softened

1

teaspoon

vanilla extract

1/8

teaspoon

salt

4

cups

powdered sugar

2 2/3

cup

shredded sweetened coconut

, 7 ounces

2

tablespoons

ground cinnamon
Instructions
Line a baking sheet with parchment paper.

Add the cream cheese, butter, vanilla, and salt in your stand mixer on medium speed until light and fluffy.

Reduce the speed to low and add the powdered sugar in small amounts.

Increase the speed to medium for

1 minute

, then add in the coconut until well mixed in.

Refrigerate for

30 minutes

.

Using a 1 tablespoon sized cookie scoop, scoop the dough onto your baking sheet.

Cover with plastic wrap and refrigerate the pieces for

30 minutes

.

Add cinnamon to a small bowl. Roll the pieces into an oblong shape, then gently roll in the cinnamon.

Using a cinnamon-coated toothpick press light indentations into the candy to make small dents like a potato.
Nutrition
Calories:
149
kcal
|
Carbohydrates:
26
g
|
Protein:
1
g
|
Fat:
5
g
|
Saturated Fat:
3
g
|
Polyunsaturated Fat:
1
g
|
Monounsaturated Fat:
1
g
|
Cholesterol:
3
mg
|
Sodium:
78
mg
|
Potassium:
50
mg
|
Fiber:
1
g
|
Sugar:
23
g
|
Vitamin A:
112
IU
|
Vitamin C:
0.03
mg
|
Calcium:
16
mg
|
Iron:
0.2
mg