Maple Cheesecake is rich, creamy, and sweet with a buttery graham cracker crust. It's an amazing and unique option for a holiday dessert!
Classic New York Style Cheesecake is a big Dessert Recipe favorite, which is why it is so fun experimenting with new mix-ins and flavors to change up the standard recipe. This Maple Cheesecake recipe has everything you love about the original dish with amazing maple flavor.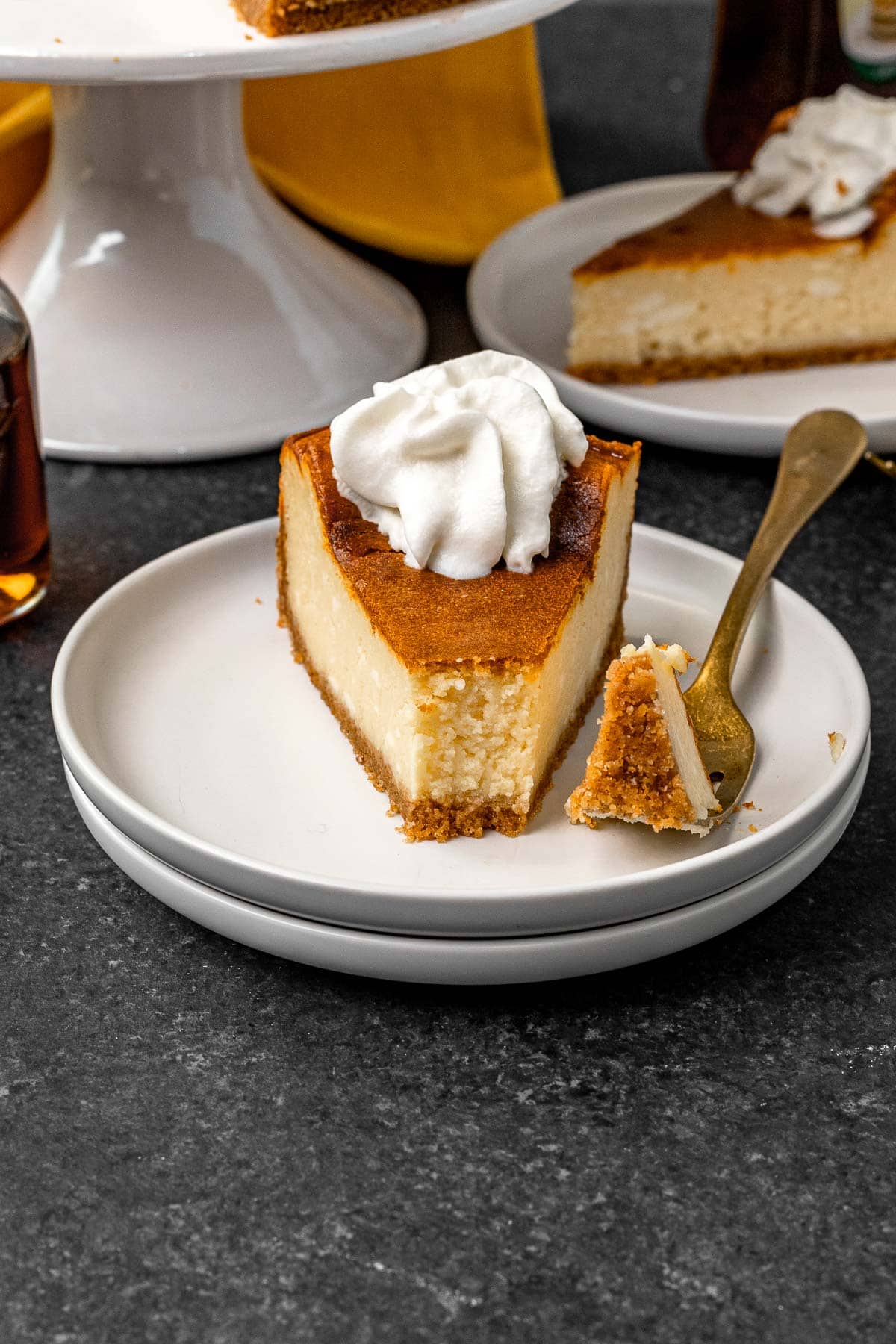 You won't be able to get enough of this decadent dessert! Its creamy texture, tangy cream cheese, and sweet aromatic flavor are just too good to miss. Not to mention what a crowd-pleaser Maple flavor is.
Along with how delicious it is, this Maple Cheesecake recipe is quite easy to make. If you're new to making cheesecakes, they can seem intimidating. However this recipe makes it super simple. As long as you prep it a day in advance so that it has time to cool and set, you'll have no trouble at all. The prepping ahead will also give you more time to prepare the rest of your meal on the day you'll enjoy it.
Cozy maple flavor makes this luscious cheesecake a fantastic holiday dessert. Who wouldn't love surprising guests with unexpected festive dessert recipes on Thanksgiving for a change from classic pies? Pumpkin Cheesecake and Gingerbread Cheesecake are two other excellent options with rich, seasonal flavor.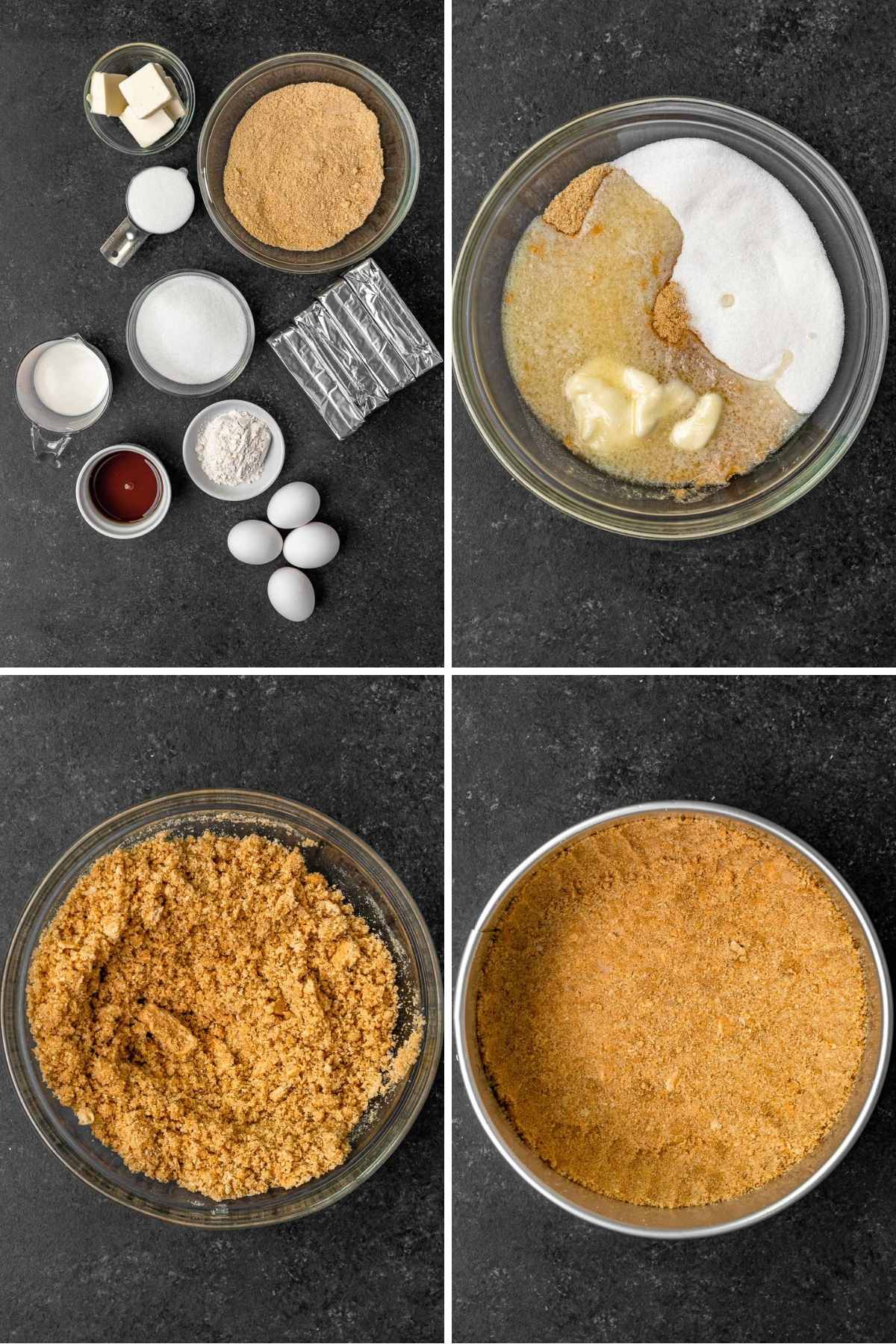 Frequently Asked Questions About Maple Cheesecake
How can I ensure a smooth flat top on my cheesecake?
The best way to stop your cheesecake from cracking is with a water bath. Find a baking vessel large enough to fit your springform pan, and fill the base with water. As the recipe bakes, the water helps it all to heat evenly. That way, the top won't crack before the inside is done.

How can I prevent condensation on the surface of my cheesecake?
There's nothing worse than waiting all night for your delicious dessert to cool, only to open the fridge and find that liquid has pooled on the surface. To prevent this, make sure you let the cake cool completely before storing it in the fridge. You want it to be at room temperature. Cover the pan with a clean dish towel (not plastic wrap). Then you can avoid condensation and have the perfect Maple Cheesecake ready to slice.
Key Ingredients
Cream Cheese: Of course, the key ingredient to any creamy cheesecake is the cream cheese base. It gives the cake its classic tangy flavor and velvety smooth texture. Make sure to let the cream cheese soften so that it's easy to beat into a fluffy consistency.

Crust Ingredients: Sweet and buttery graham cracker crust is super easy to make with graham cracker crumbs, white sugar, and melted butter. Just mix the ingredients until the cracker crumbs are moist from the unsalted butter. Then it's the perfect consistency to form into crust.

Maple Syrup: To give the recipe its sweet, rich maple flavor, all you have to do is mix ½ cup maple syrup into the creamy batter. Be sure to use pure maple syrup. It will be marked clearly on the bottle and if you check the ingredients you will see maple syrup as the only ingredient listed.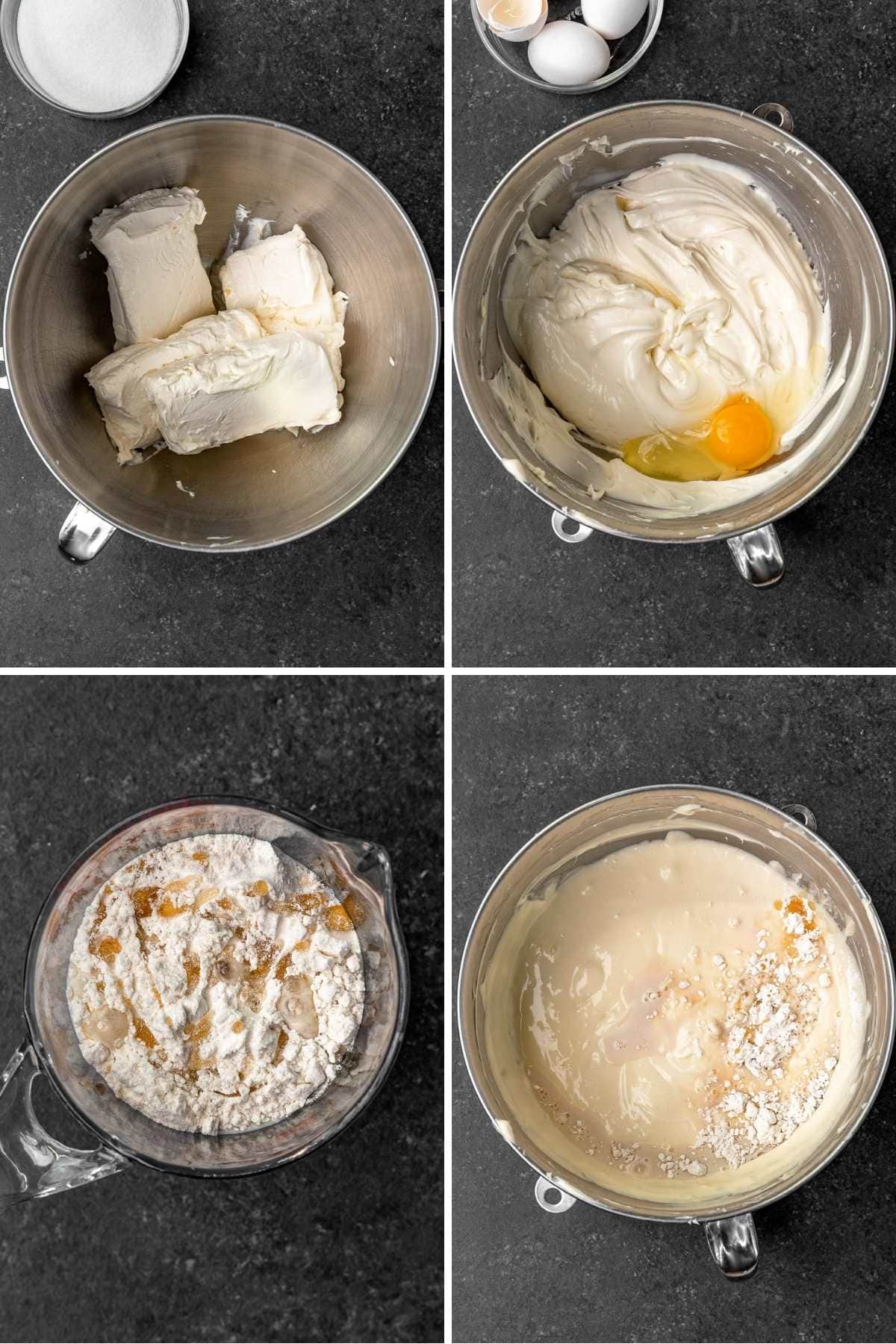 More Cheesecakes
How to Make Maple Cheesecake
Prep Time: Start by preheating the oven temperature to 350 degrees. Then wrap a 9-inch springform pan with aluminum foil. Fill a large pan with water to make a bath for baking. The foil will stop the water from getting to the cake batter while it bakes, and the water ensures an even bake in an oven with some moisture in it to prevent cracking.

Graham Cracker Crust: Add the graham crackers to a food processor to break them into coarse crumbs. Then add it to a medium bowl with ⅓ cup sugar, and 6 tablespoons melted butter. Use your hands to press the crumb mixture into the base and one inch up the sides of the prepared pan. This will prevent leaking out of the seam of the springform pan. 

Maple Cheesecake Batter: Add the softened cream cheese to your stand mixer. Then beat until smooth. Add the sugar and combine for about 2 minutes. Mix the eggs in one at a time, making sure to mix the first one into the bowl of batter before adding the next. Whisk together the milk, all-purpose flour, and maple syrup in a glass measuring cup. Then add the mixture to the stand mixer. Combine into a creamy cake batter.

Baking Time: Pour the filling into the prepared crust, using a rubber spatula to make sure you get all the cheesecake batter out of the bowl. Then place the springform pan in the water bath. Put the Maple Cheesecake in the 350-degree oven for 70-75 minutes. Then turn off the oven heat and open the door a couple of inches. Let the heat gently leave, and leave the cake to cool for an hour. Then take it from the oven and remove the foil.

Set: Refrigerate cooled Maple Cheesecake overnight before slicing and serving.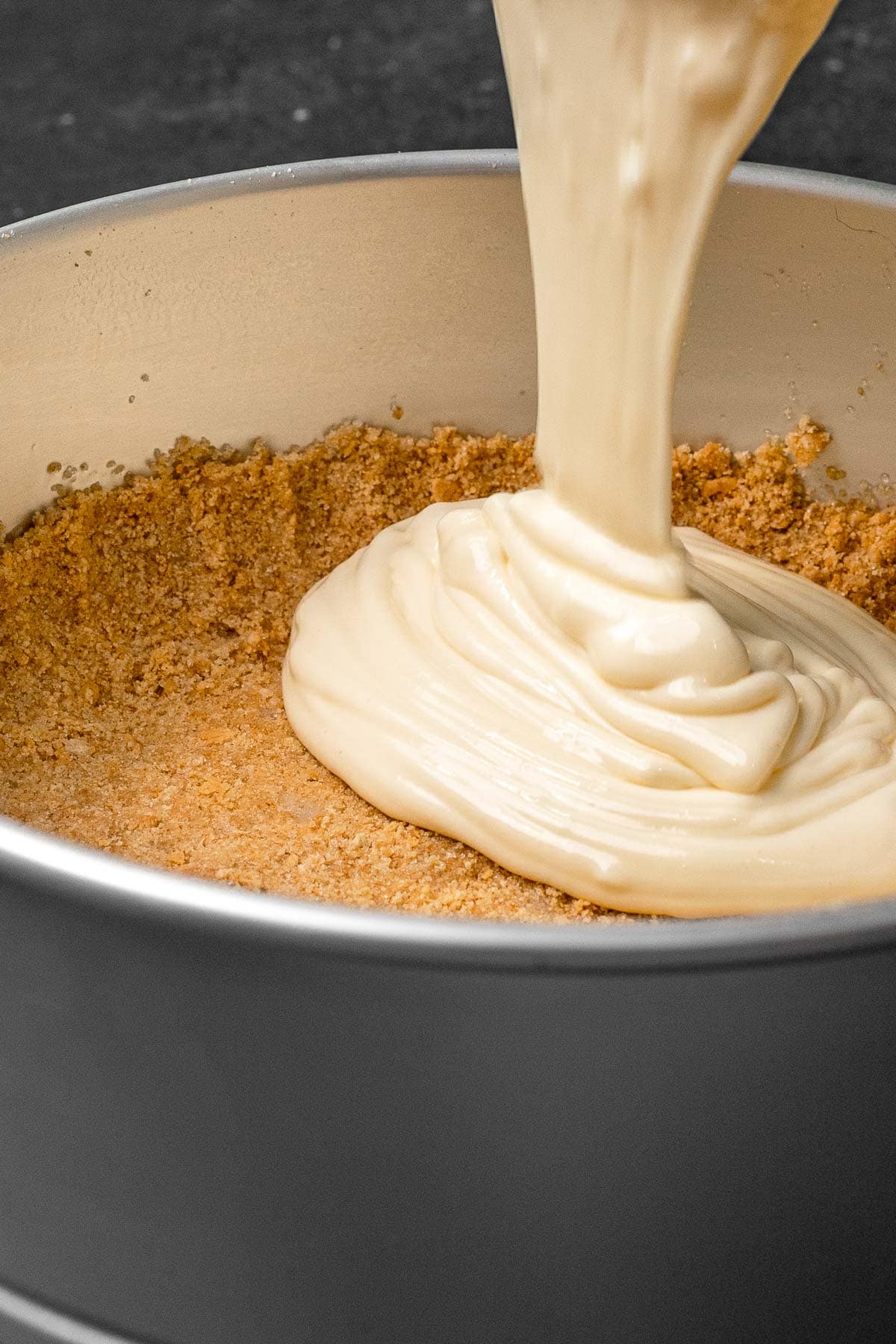 Create a free account to

Save Recipes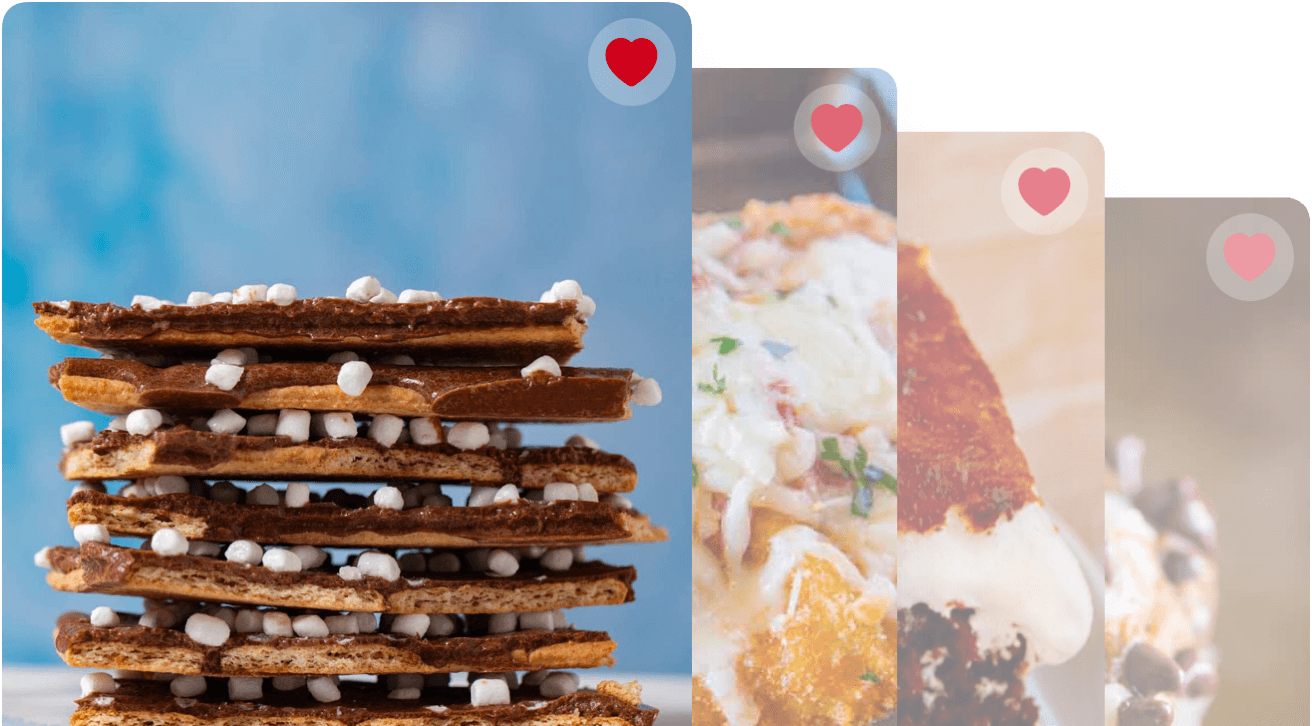 Variations
Sour Cream Cheesecake: You can replace the whole milk with sour cream to make an even fluffier and more decadent cheesecake.

Nuts: Try folding nuts into the cream cheese batter to add a crunchy texture to the cake. Chopped walnuts, almonds, or pecans would work well with the maple flavor. 

Flavoring: You can add seasonal flavors to Maple Cheesecake with a dash of cinnamon, ginger, and nutmeg. Give it an even deeper maple flavor with a drop of maple extract.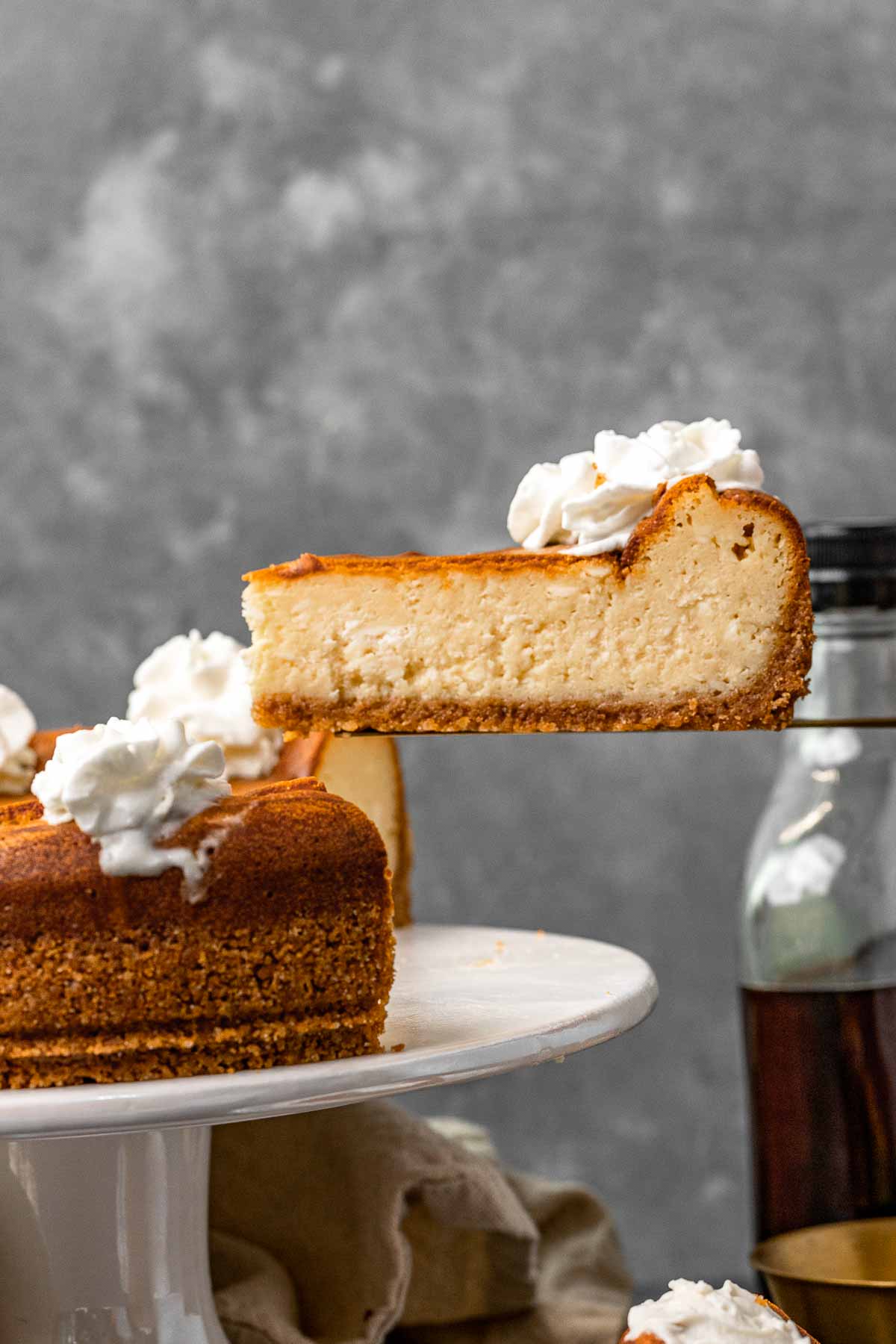 More Maple Recipes
How to Store Maple Cheesecake
Serve: Let the Maple Cheesecake set in the fridge overnight before you take it out to slice and serve. Make sure you don't leave it out at room temperature for more than two hours.

Store: You can store leftover cake tightly covered or sealed in an airtight container in the fridge. Then it will stay good for 3-4 days.

Freeze: You can also carefully seal and freeze the cheesecake. Frozen cheesecake can stay good for up to 6 months.


Ingredients
Graham Cracker Crust
1 1/2

cups

graham cracker crumbs

, (12 full sheets)

1/3

cup

sugar

6

tablespoons

unsalted butter

, melted
Cheesecake:
32

ounces

cream cheese

, room temperature

1

cup

sugar

4

large

eggs

1/4

cup

whole milk

3

tablespoons

flour

1/2

cup

maple syrup
Instructions
Preheat oven to 350 degrees. Get a large pan of water you can set a 9" springform pan in to bake. Wrap the 9" springform pan in a large piece of foil to protect it from the water bath.
Graham Cracker Crust:
Mix the graham cracker crumbs, ⅓ cup sugar. and 6 tablespoons melted butter. Press into the bottom of the springform pan and 1 inch up the sides.
Cheesecake:
In a stand mixer beat the cream cheese until smooth, then add in the sugar until combined, about

2 minutes

.

Add in the eggs one at a time until smooth.

Whisk together milk, flour. and maple syrup in a measuring cup, then add to the stand mixer.

Pour filling into prepared crust, place the pan in the water bath, and bake for

75 minutes

.

Turn off the oven, open the door a couple of inches to let the heat out gently, and let cool for

1 hour

. Remove from the oven, remove the foil, and refrigerate overnight before serving.
Nutrition
Calories:
402
kcal
|
Carbohydrates:
47
g
|
Protein:
9
g
|
Fat:
20
g
|
Saturated Fat:
11
g
|
Polyunsaturated Fat:
1
g
|
Monounsaturated Fat:
6
g
|
Trans Fat:
1
g
|
Cholesterol:
118
mg
|
Sodium:
368
mg
|
Potassium:
270
mg
|
Fiber:
1
g
|
Sugar:
37
g
|
Vitamin A:
690
IU
|
Calcium:
153
mg
|
Iron:
1
mg