Orange Rolls are a bakery-worthy pastry perfect for a holiday morning or brunch. Light, fluffy rolls are filled with orange flavor and topped with icing.
There's nothing like a fluffy, sweet roll for Breakfast. The classic ones we all think of are Homemade Cinnamon Rolls, but if you want to change things up a little try these soft rolls with orange filling. They're just as easy to make as a cinnamon roll recipe, and the orange flavor makes them so unique and delicious.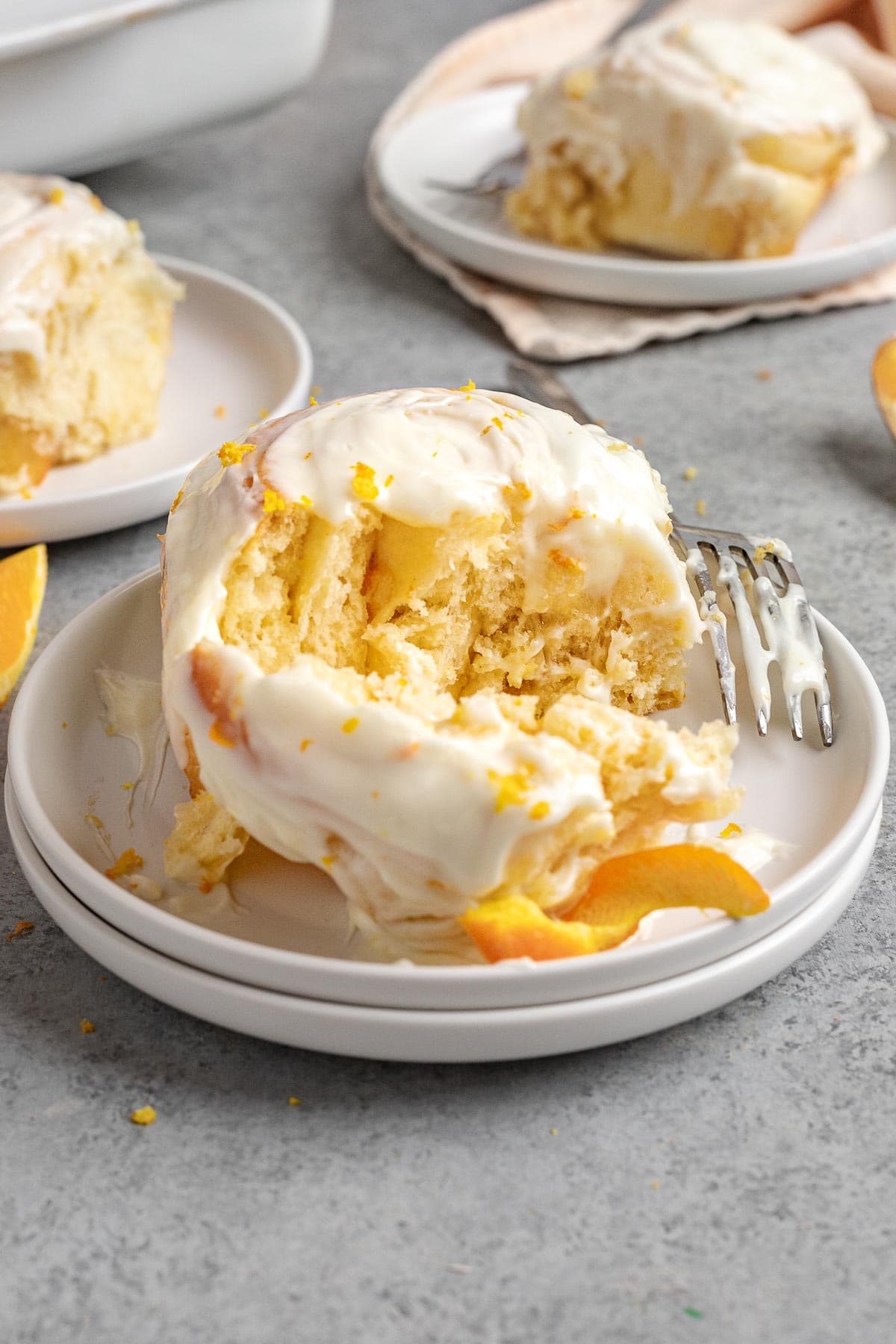 These delicious sweet rolls are the perfect breakfast to serve your family over the holiday season. It's sure to become a favorite right up there with Monkey Bread, French Toast Bake, and other indulgent, sharable dishes.
These rolls take inspiration from other classic breakfast rolls but with the secret ingredient of orange filling. The orange roll filling is made easily with just butter and marmalade. Then there's extra orange flavor in the frosting with a little zest from an orange peel. The citrus goes perfectly with the soft rolls and adds a little bright flavor to your morning.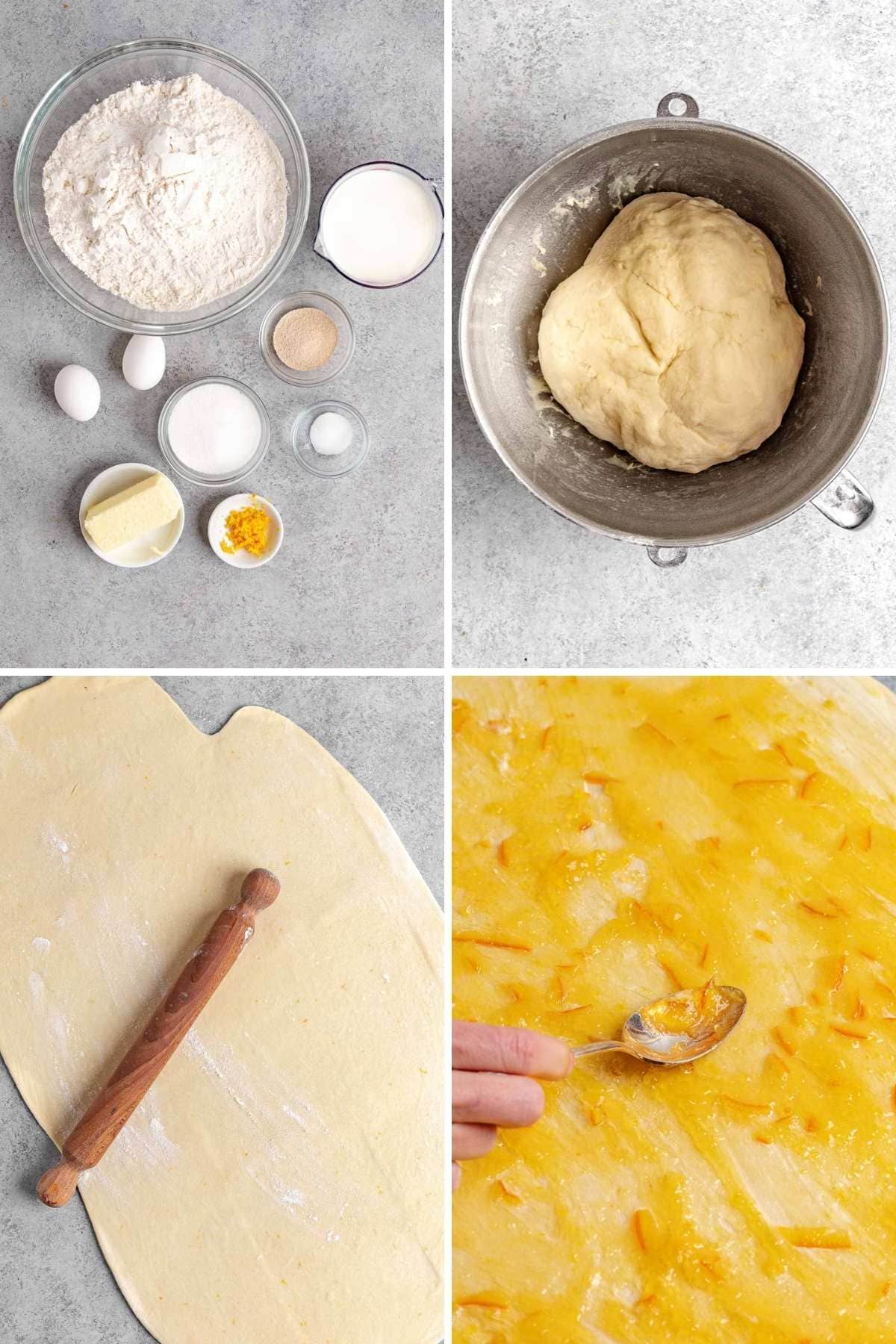 MAKE AHEAD INSTRUCTIONS
Sweet Rolls are great to make ahead and keep in your freezer. To store these Orange Sweet Rolls in the freezer, start by prepping them as usual. Make the dough and the orange roll filling according to the instruction. Either bake the rolls and wait for them to cool before covering and freezing them, or just add the orange filling, shape the rolls, and freeze them while they're still dough. Let the dough thaw out in the fridge before baking the Orange Rolls recipe. You can wait to frost the homemade Orange Rolls until right before serving.
Making the Orange Rolls ahead of time is an especially good idea if you're serving them for the busy holiday season. That way you can have your breakfast ready to go and check that off your to-do list.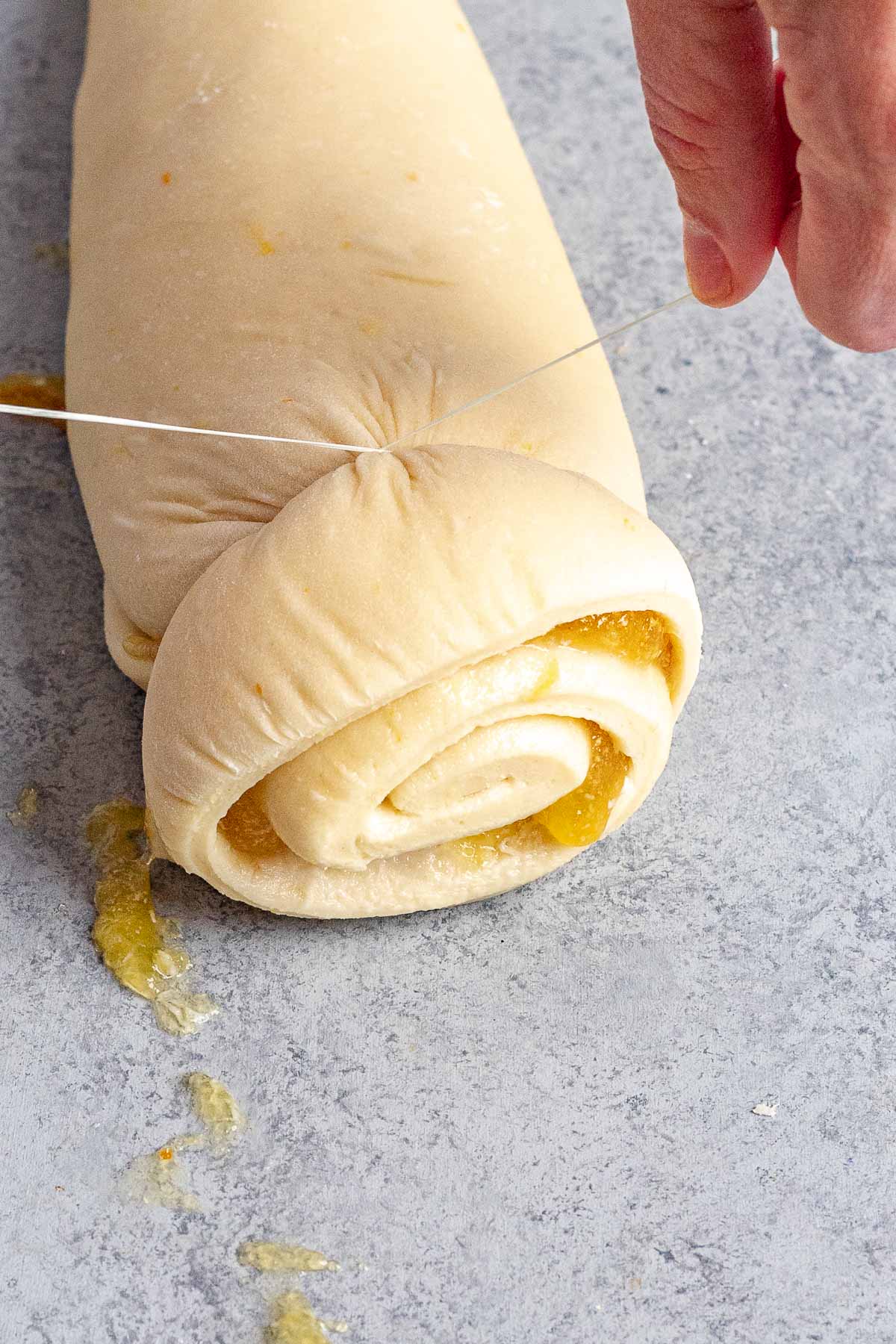 MORE BREAKFAST ROLLS
TIPS FOR MAKING ORANGE ROLLS
You don't have to be a pastry chef to make delicious Orange Rolls, but if you follow these simple directions you may feel like one. The results are so delicious and bakery-worthy!
Cinnamon Roll Dough: Start by adding milk and butter to a saucepan. Heat the milk mixture to 110 degrees. If you don't have a thermometer, you just want it warm to the touch. Add the instant yeast and the warm milk to your stand mixer and whisk them together. Let the dry yeast mixture sit for one minute then add 6 cups of flour, white sugar, salt, eggs, and orange zest. Use the dough hook and turn on the mixer to low speed. Put a dishtowel over the mixer so you don't get flour everywhere. Mix the dough for about 5-7 minutes until it's in a ball that doesn't stick to the walls of the stand mixer. If you have sticky dough add more flour in. Remove the dough ball, and grease the sides of the mixing bowl, before putting the dough back in. Cover the stand mixer in a dishtowel. Let it sit for 10 minutes while you preheat the oven to 350 degrees and prep the filling.
Shape the Orange Rolls: Prepare a clean floured surface like a countertop or another flat area with enough space. Place the dough on the floured work surface and use a rolling pin dusted in flour to roll it out into a large rectangle. You can do this in two separate halves if you don't have enough space to roll all the dough out at once. Spread softened butter evenly over the dough. You can use a spoon or butter knife for this step, but I find it easiest to just use my hands. Then spread the orange marmalade over the dough for the Orange Roll filling. Roll up the rectangle into a tight log shape. Then use a piece of thread to slice it into 18 pieces. Place the formed rolls in a buttered baking dish, and then let them sit in a warm place for 20 minutes before baking.
Icing: To make the icing add 12 ounces of softened cream cheese, ⅓ cup butter, 1 tablespoon vanilla, 5 cups powdered sugar, 3 tablespoons of milk, and 1 tablespoon of orange zest to your stand mixer. Beat the ingredients together until the icing is light and fluffy.
Bake: Bake the warm rolls for 18-20 minutes until they're a light golden-brown color. Take the baked rolls from the oven and spread the cream cheese frosting over the top before serving.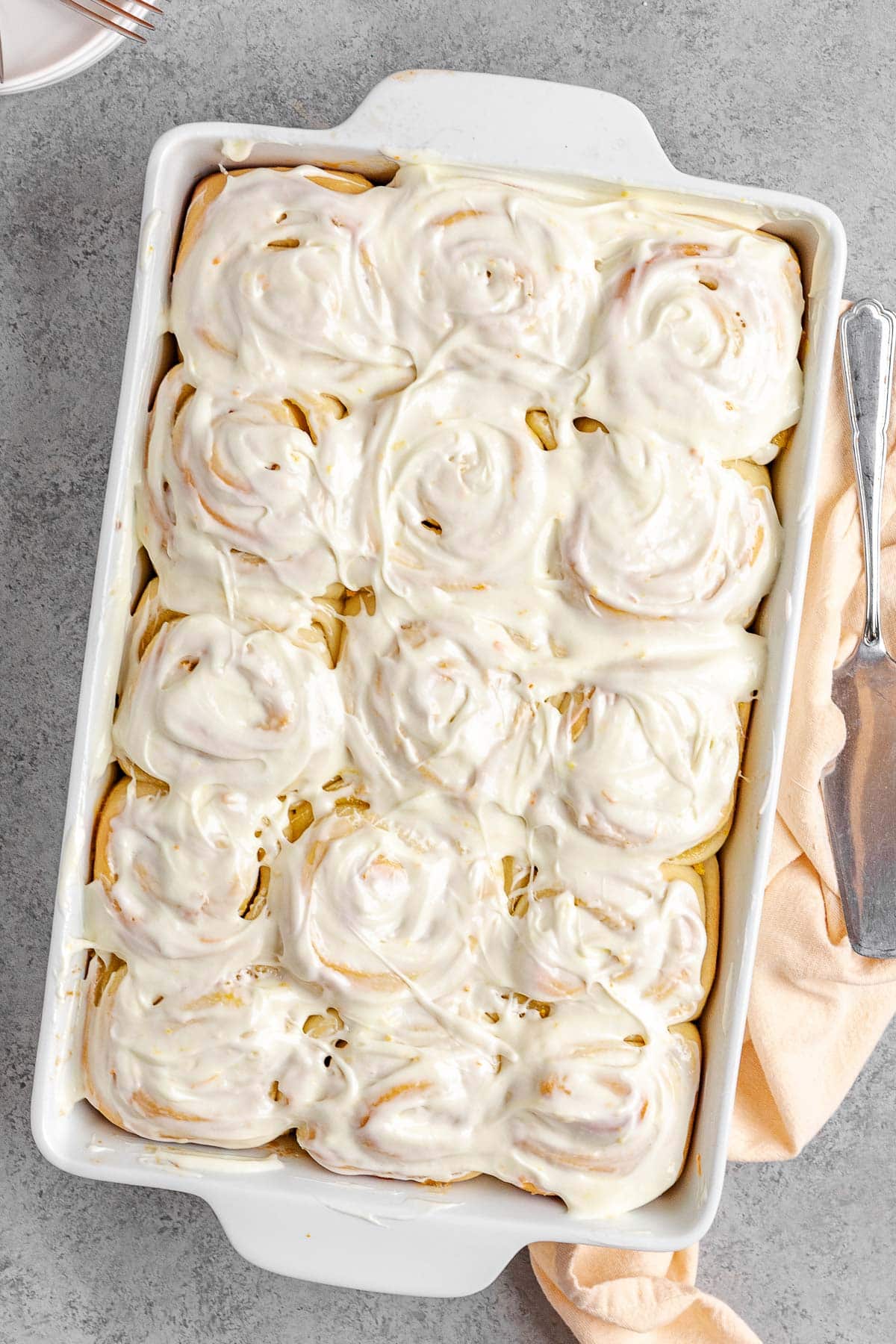 Create a free account to

Save Recipes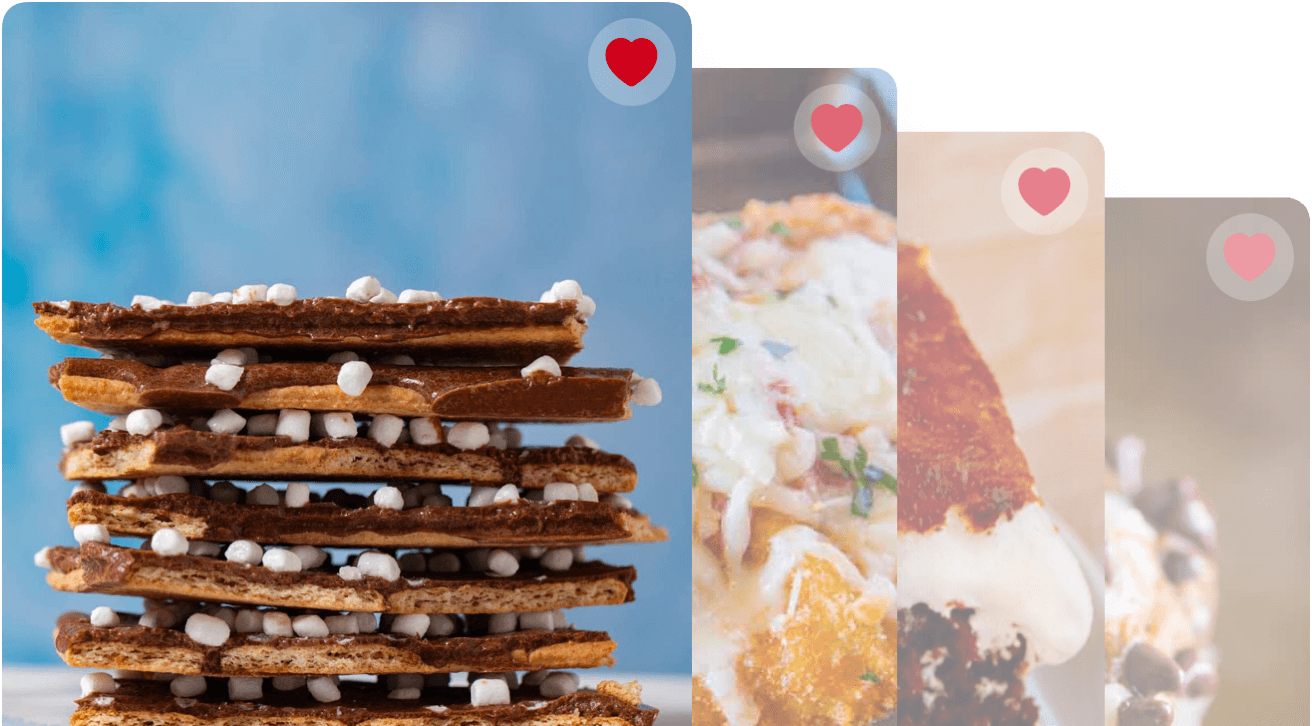 VARIATIONS ON ORANGE ROLLS
Orange glaze: Instead of the icing on the Sweet Orange Buns, you can make an easy orange glaze. To make the orange glaze you need

More flavors: You can try making other flavors instead of Sweet Orange Buns, try making other fillings with strawberry marmalade or raspberry marmalade. You could also make gooey cinnamon buns or brown sugar buns.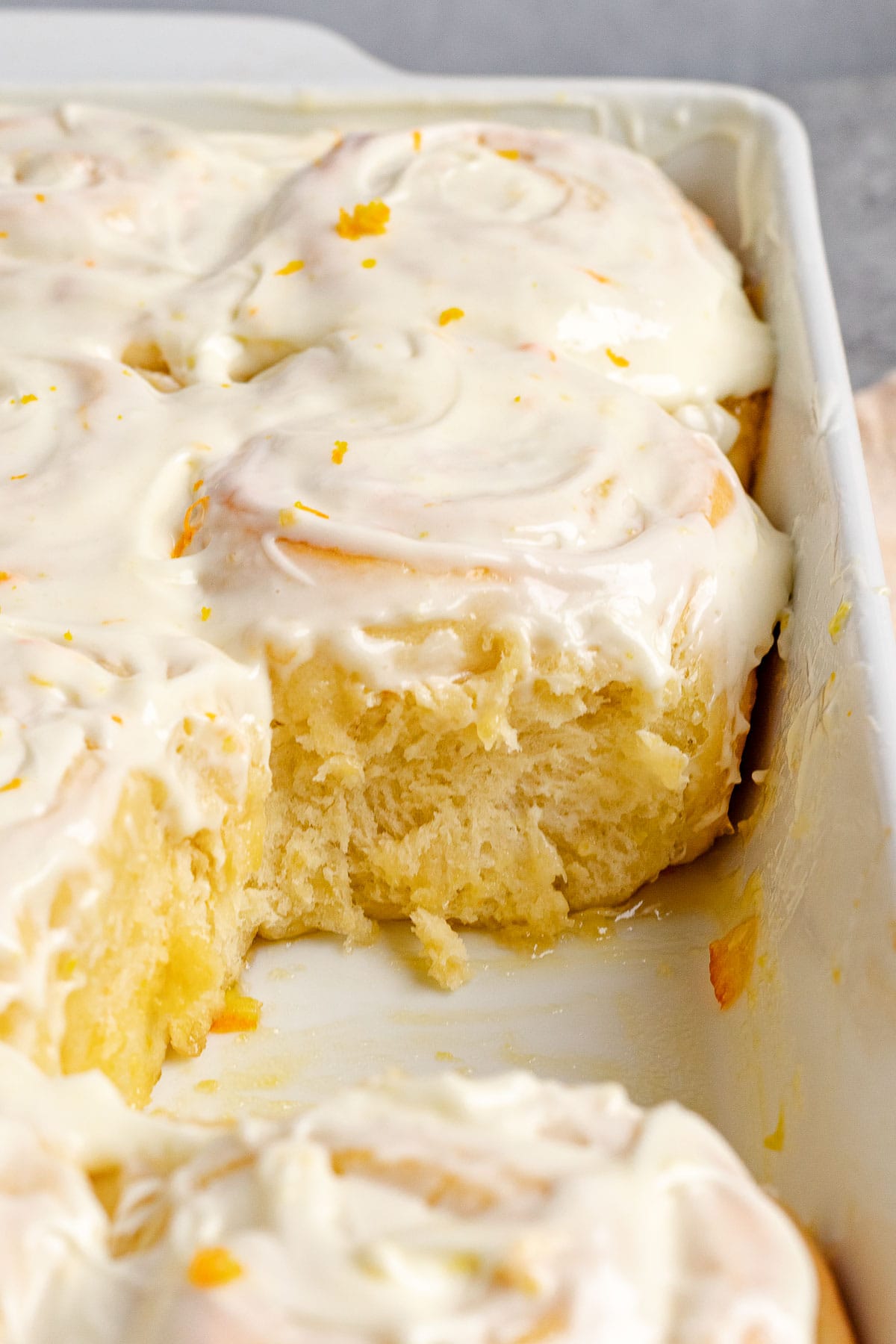 MORE HOMEMADE PASTRIES
HOW TO STORE ORANGE ROLLS
Serve: Covered in plastic wrap or aluminum foil, you can keep Orange Sweet Rolls at room temperature for up to 2 days.
Store: You can also refrigerate the homemade Orange Rolls for 1 week.
Freeze: Or, if you'd like to freeze the Orange Sweet Rolls they'll stay good for 2-3 months.


Ingredients
Cinnamon Roll Dough:
2

cups

whole milk

1/2

cup

butter

, room temperature

6 1/2

cups

flour

, divided

1/2

cup

granulated sugar

1

teaspoon

salt

2

packets

instant rapid rise yeast

2

large

eggs

1

tablespoon

orange zest
For The Filling:
12

ounces

orange marmalade

, about 1 ½ cups

1/2

cup

butter

, room temperature
Cream Cheese Icing:
12

ounces

cream cheese

, (1 ½ packages) softened

1/3

cup

butter room temperature

1

tablespoon

vanilla extract

5

cups

powdered sugar

3

tablespoons

milk

1

tablespoon

orange zest
Instructions
Cinnamon Roll Dough:
In a small saucepan heat the milk and butter to 110 degrees (warm to touch).

Into your stand mixer add the yeast and milk and whisk and let sit for one minute.

Add 6 cups of the flour, sugar, salt, eggs and orange zest to the stand mixer.

PRO TIP: COVER YOUR MIXER WITH A CLEAN DISH TOWEL.

Attach the dough hook and turn the mixer on speed 3-4 (low to medium).

Let it go for

5-7 minutes

, you want the dough to become a ball that doesn't stick to the walls of the bowl.

If you find sticking add flour ¼ cup at a time until it pulls away (no more than another cup)

Take the dough out, grease the stand mixer bowl, and put it back in.

Cover the dough with the dish towel you used to keep the flour in the stand mixer.

Let sit for

10 minutes

while you set the oven to preheat to 350 degrees and you make the filling.

Using a large even surface, add ½ cup of flour and roll it out onto the surface to coat the rolling pin and the surface.

Roll out the dough into a large rectangle about a ½ inch thick (if your space is limited do this in two halves).

Spread the butter over the dough (I use my hands) and gently spread on orange marmalade.

Roll the dough tightly to form a long log and using a piece of thread slice off pieces.

The dough will make 18 large cinnamon rolls.

Place the rolls into buttered baking pans or jelly rolls.

Place the rolls into a warm place for

20 minutes

(I have a second oven, so I heat it to warm when I start the recipe, then turn it off and open the door for a couple of seconds then close the door. The residual warmth is perfect for these rolls).
Cream Cheese Icing:
In your stand mixer beat all the ingredients together until light and fluffy.
To Finish:
Bake the rolls for

18-20 minutes

or until golden brown.

Spread the cream cheese frosting over the rolls and serve warm or at room temperature.
Nutrition
Calories:
549
kcal
|
Carbohydrates:
89
g
|
Protein:
8
g
|
Fat:
18
g
|
Saturated Fat:
11
g
|
Cholesterol:
70
mg
|
Sodium:
371
mg
|
Potassium:
149
mg
|
Fiber:
1
g
|
Sugar:
52
g
|
Vitamin A:
615
IU
|
Vitamin C:
2
mg
|
Calcium:
83
mg
|
Iron:
2
mg