Pigs in a Pool are perfect to serve for brunch. Sausage surrounded by breading baked in muffin tins for a savory and cute breakfast treat.
This easy recipe is like the Breakfast version of Pigs in a Blanket. Just like pigs in a blanket, pork is served surrounded by breading. In this recipe, you use breakfast sausage and the breading is sweetened with maple syrup. It is great for a big family breakfast or to serve to guests at a celebratory brunch.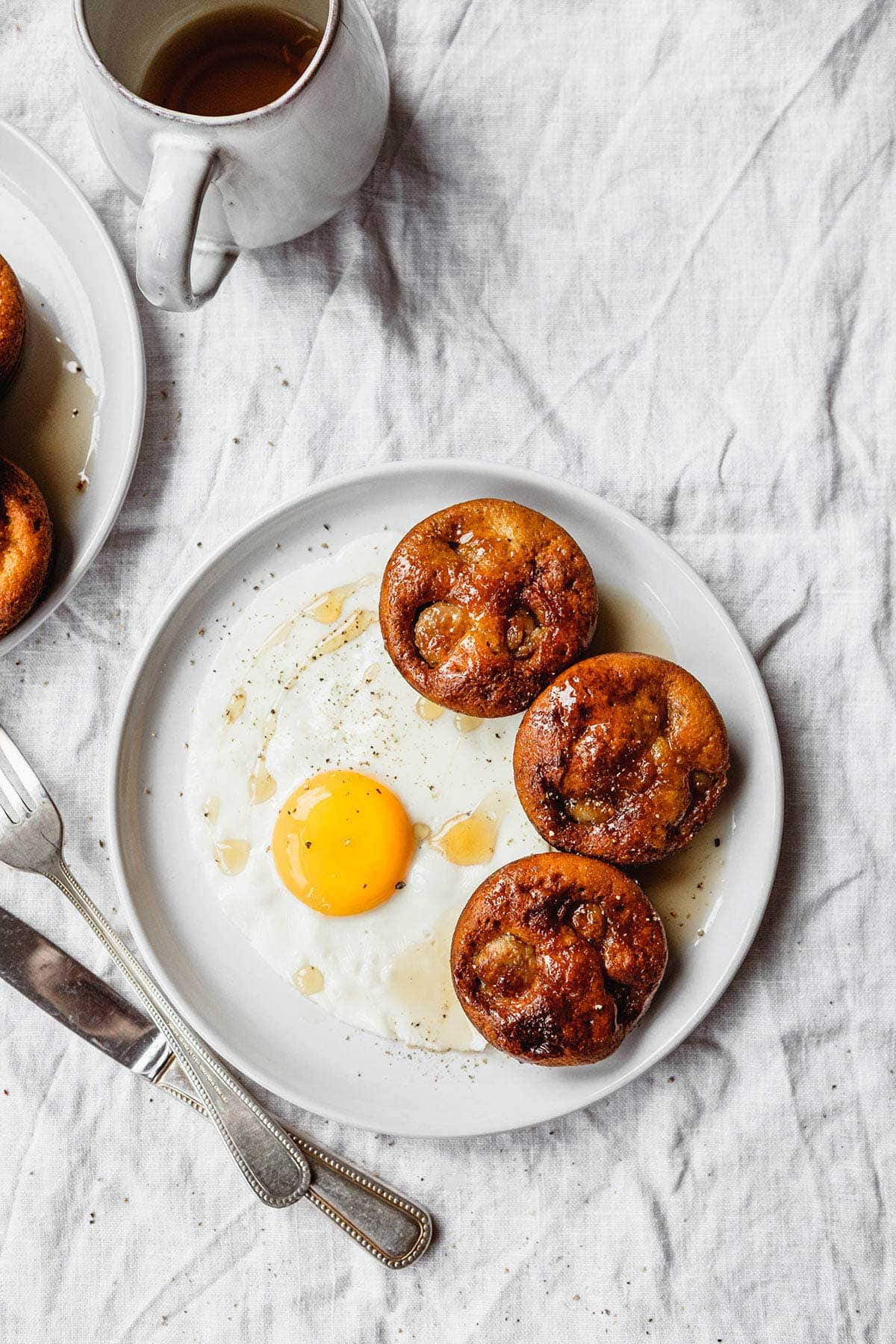 PIGS IN A POOL
Pigs in a Pool are the perfect combination of sweet and savory breakfast food. The cooked sausage is surrounded by an easy breading flavored with maple syrup, nutmeg, and cinnamon. The combination of flavors makes them perfect for breakfast. You can serve them as they are, or top them off with maple syrup for some extra sweetness.
The easy sausage recipe gets its name, Pigs in a Pool, because the sausages are baked in muffin cups in pools of batter. Just like how pigs in a blanket are wrapped in dough, these sausages are swimming in the breading like pools. The end result looks like a typical muffin, but with delicious sausage throughout.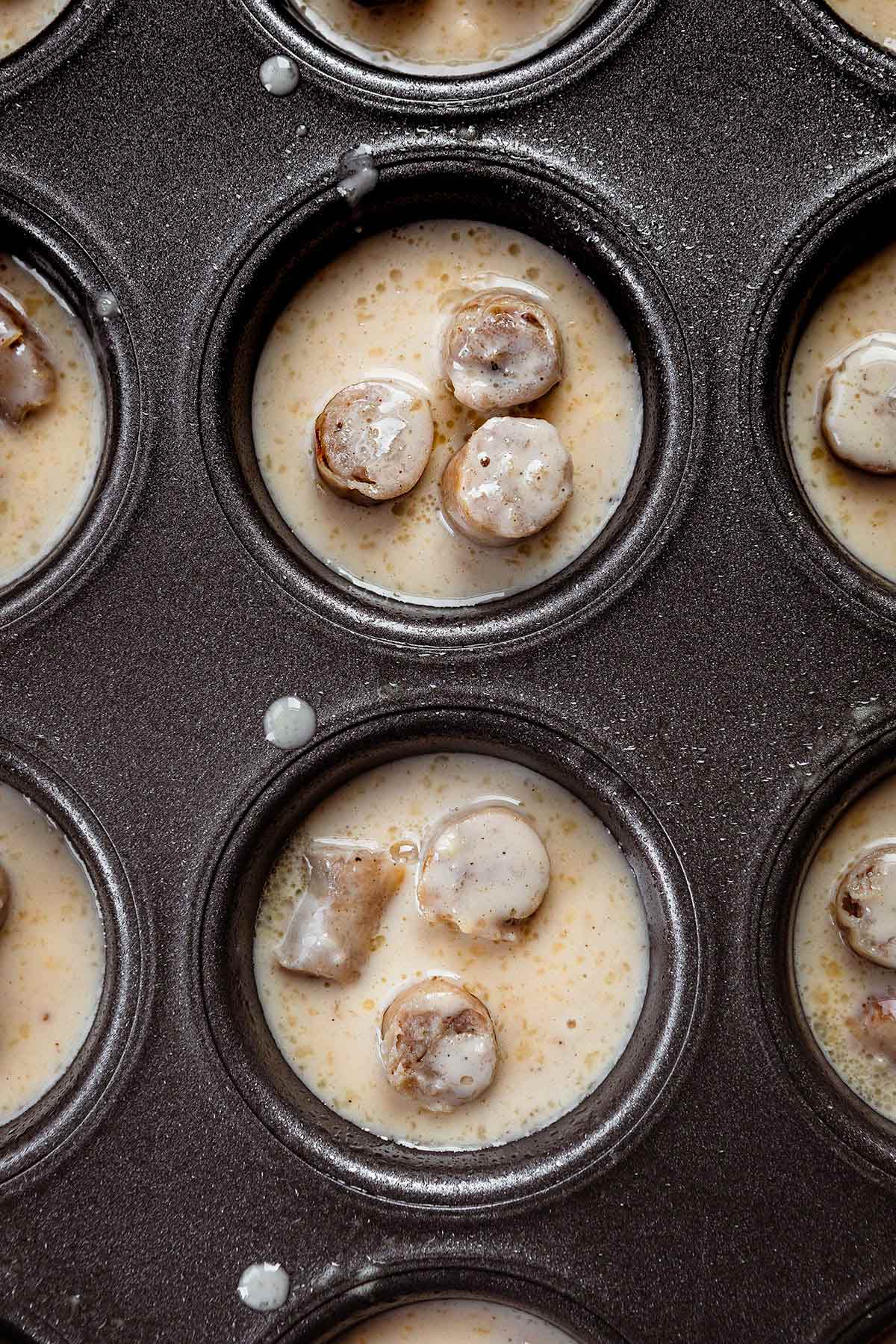 Because they're made in muffin cups, this recipe is ideal to serve to a big group. You can easily arrange the sausage muffins onto a platter for people to pick up and serve themselves without making a mess. Put them out with other easy brunch recipes like French Toast Muffins, and Oreo Scones for the ultimate party spread.
MORE DELICIOUS SAUSAGE RECIPES
TIPS FOR MAKING PIGS IN A POOL
Prep time: Start the recipe by preheating the oven to 375 degrees and spraying each muffin cup with nonstick cooking spray.
Sausage: To cook the sausage, line your baking sheet with parchment paper and place the links all about 2 inches apart. Bake for 15 minutes. Then remove the sausage links from the oven and slice them into 3 pieces each. Place 3 pieces into each muffin cup.
Batter: Add the egg, milk, melted butter, and maple syrup to a large mixing bowl. Whisk the ingredients together until well combined and frothy. Sift in the flour, sugar, baking powder, salt, cinnamon, and nutmeg. Whisk the dry ingredients into the wet, but be careful not to over mix. Only stir until just combined, so that there are no white flour streaks remaining.
Bake: Pour the batter over the sausage in the muffin cups. Bake for 18-20 minutes until the batter is golden brown. Take the Pigs in a Pool from the oven and let them cool for a few minutes before removing them from the muffin tin.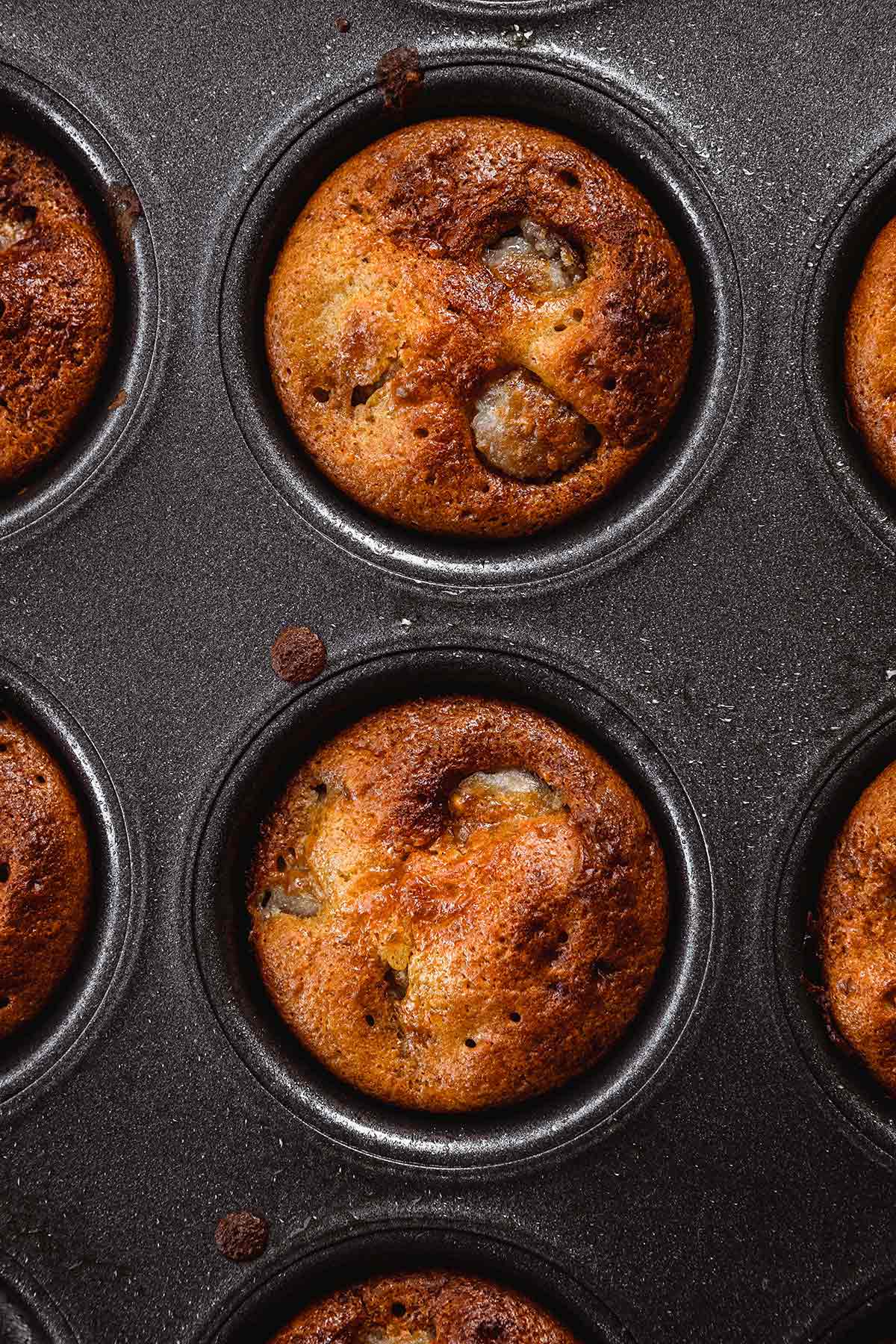 Create a free account to

Save Recipes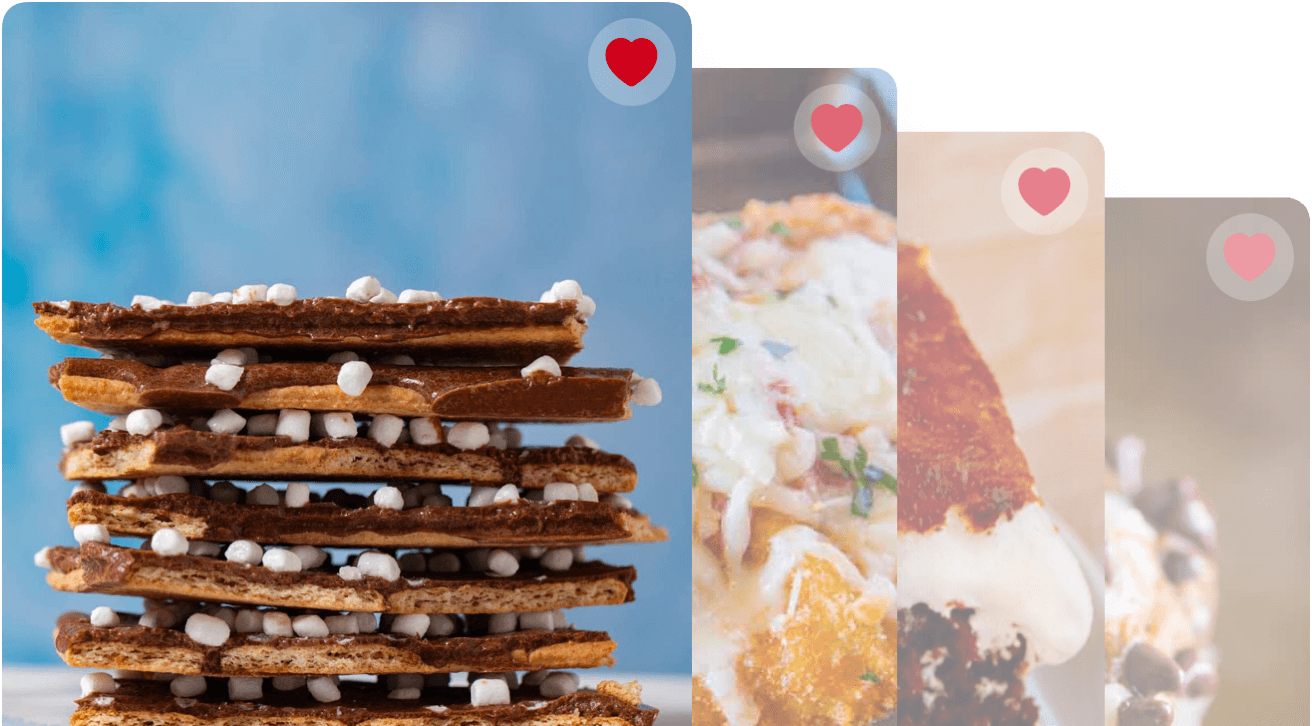 VARIATIONS ON PIGS IN A POOL
Cheesy Pigs in a Pool: For extra flavor, try adding some cheesy goodness to this recipe. You can whisk shredded cheese into the batter before you pour it into the muffin tins. You can use cheddar, provolone, gouda, or any of your favorite cheeses.
Bacon: Instead of sausage, you can cook up some bacon strips to use in this recipe. After frying the bacon break each strip into pieces small enough to fit in the muffin cups, and pour the batter over the bacon.
Add-ins: For more add-ins, try adding nuts like chopped pecans, walnuts, or cashews. You could also add some sweetness with blueberries.
Mini Pigs in Pools: You can divide the recipe up into mini muffin tins for an easy bite-sized breakfast treat.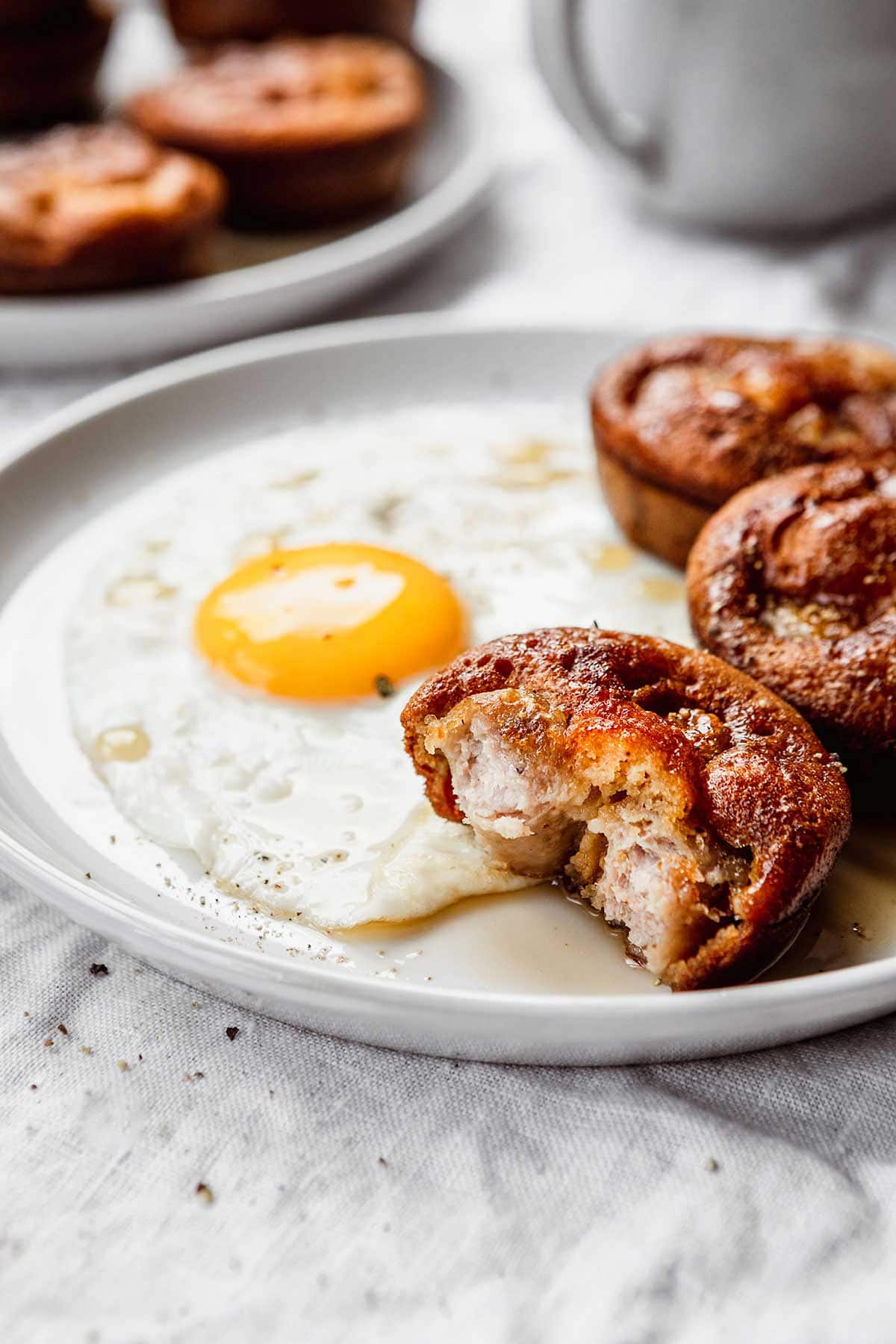 MORE CLASSIC BREAKFAST RECIPES
HOW TO STORE PIGS IN A POOL
Serve: After baking, don't leave the Pigs in a Pool at room temperature for more than 2 hours.
Store: Let the muffins cool, then put them in a Ziploc bag or another airtight container to store in the fridge. They should keep well for 3-4 days.
Freeze: To freeze the recipe, leave the muffins in the tin and put it in the freezer for 1 hour. Then transfer the sausage muffins to a freezer-bag to store long-term. They'll stay good in the freezer for up to 2 months.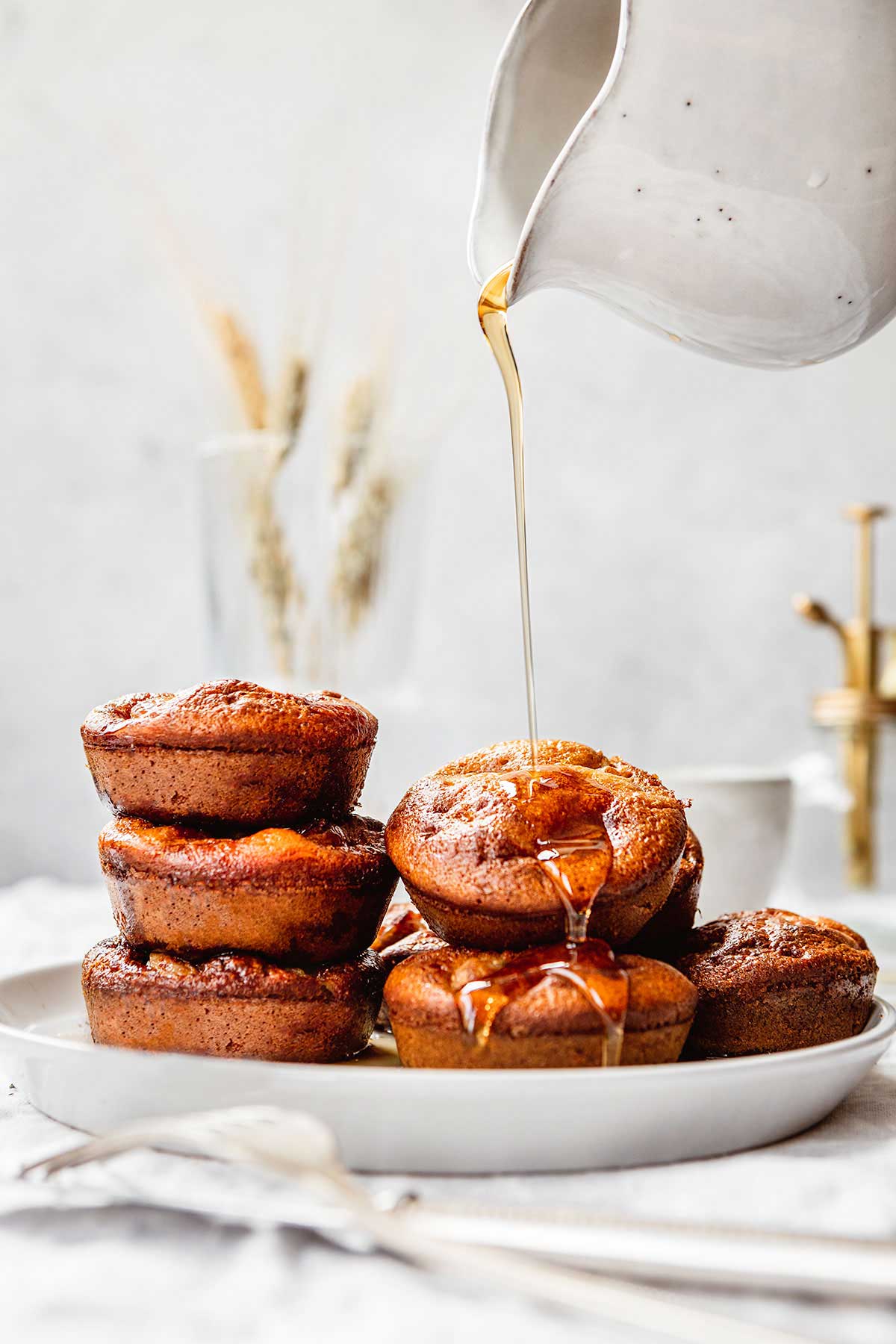 Ingredients
24

links

pork breakfast sausage

1

large

egg

2

cups

whole milk

2

tablespoons

unsalted butter

,melted

2

tablespoons

maple syrup

2

cups

flour

1/4

cup

sugar

1

tablespoon

baking powder

1

teaspoon

salt

1/2

teaspoon

ground cinnamon

1/4

teaspoon

ground nutmeg
Instructions
Preheat oven to 375 degrees and spray 24 muffin cups with cooking spray.

Add pork sausage links to a baking sheet lined with parchment paper.

Cut links in 3 pieces and add to muffin cups (1 link per cup).

In a large bowl whisk together egg, milk, melted butter, and maple syrup until well blended.

Sift flour, sugar, baking powder, salt, cinnamon, and nutmeg into the wet ingredients.

Whisk until just combined.

Add batter to muffin cups and bake for

18-20 minutes

.
Nutrition
Calories:
250
kcal
|
Carbohydrates:
13
g
|
Protein:
23
g
|
Fat:
11
g
|
Saturated Fat:
3
g
|
Trans Fat:
1
g
|
Cholesterol:
97
mg
|
Sodium:
780
mg
|
Potassium:
392
mg
|
Fiber:
1
g
|
Sugar:
4
g
|
Vitamin A:
158
IU
|
Vitamin C:
3
mg
|
Calcium:
71
mg
|
Iron:
2
mg