Scalloped Potato Bundt is a classic cheesy potato dish with a twist. Thin potato slices layered in a bundt pan with parmesan cream sauce and cheddar cheese.
This fancy variation on Classic Scalloped Potatoes makes a show-stopping and delicious Side Dish, perfect for holidays and special occasions!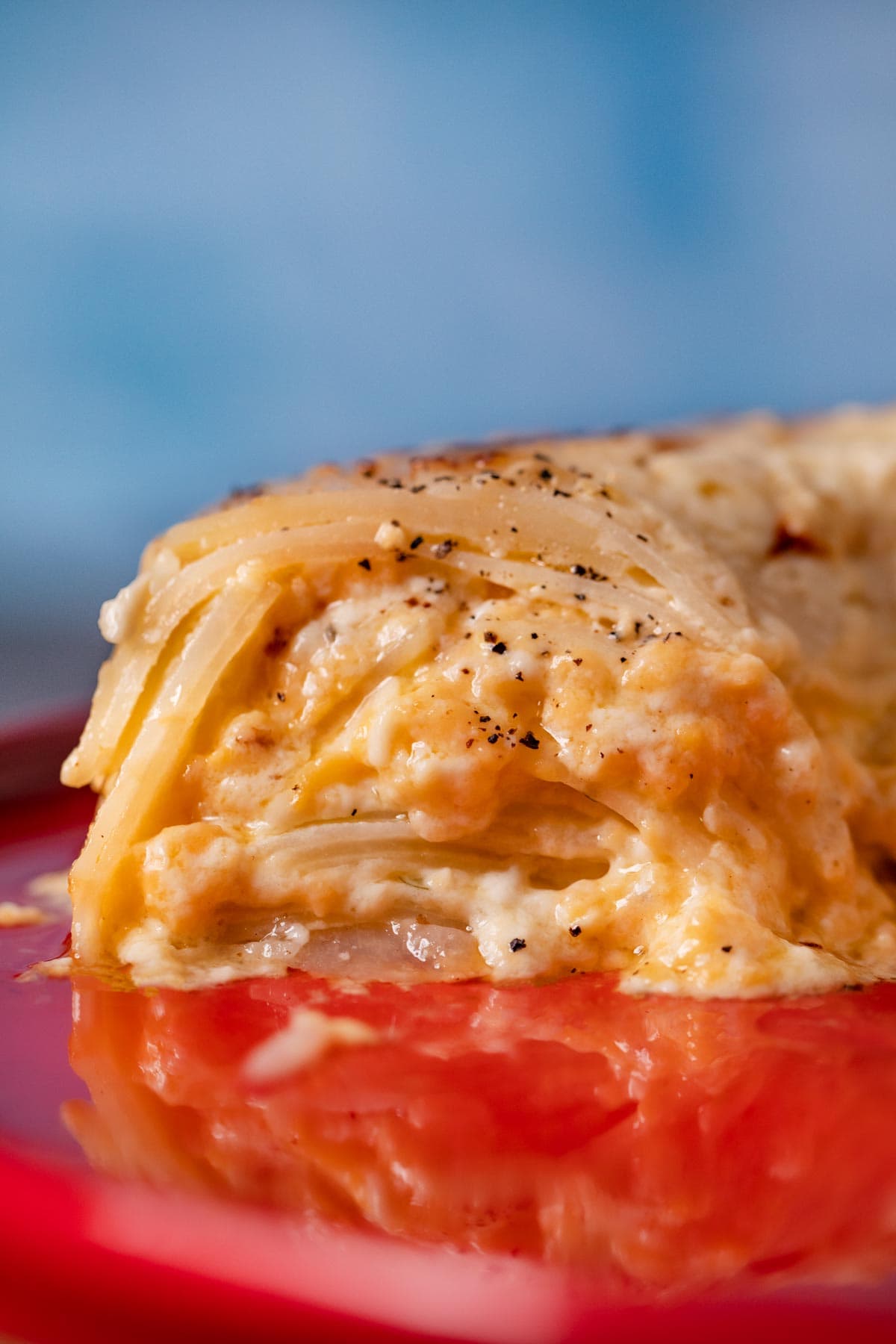 SCALLOPED POTATO BUNDT
This potato side tastes even better than it looks, with perfectly cooked tender potatoes and a rich, garlicky parmesan cream sauce and tons of cheddar cheese. Scalloped Potato Bundt is extra cheesy and creamy, and truly a wow-worthy holiday dish that you'll be making every chance you get!
There are lots of things to love about Scalloped Potato Bundt, from gorgeous show-stopping look to the tender buttery potatoes to the creamy sauce. But hands down, one of our favorite parts is the crispy potato crust from layering the thin potatoes around the entire pan. You want to grease the pan really well with butter so that outer layer gets panfried golden brown and crispy.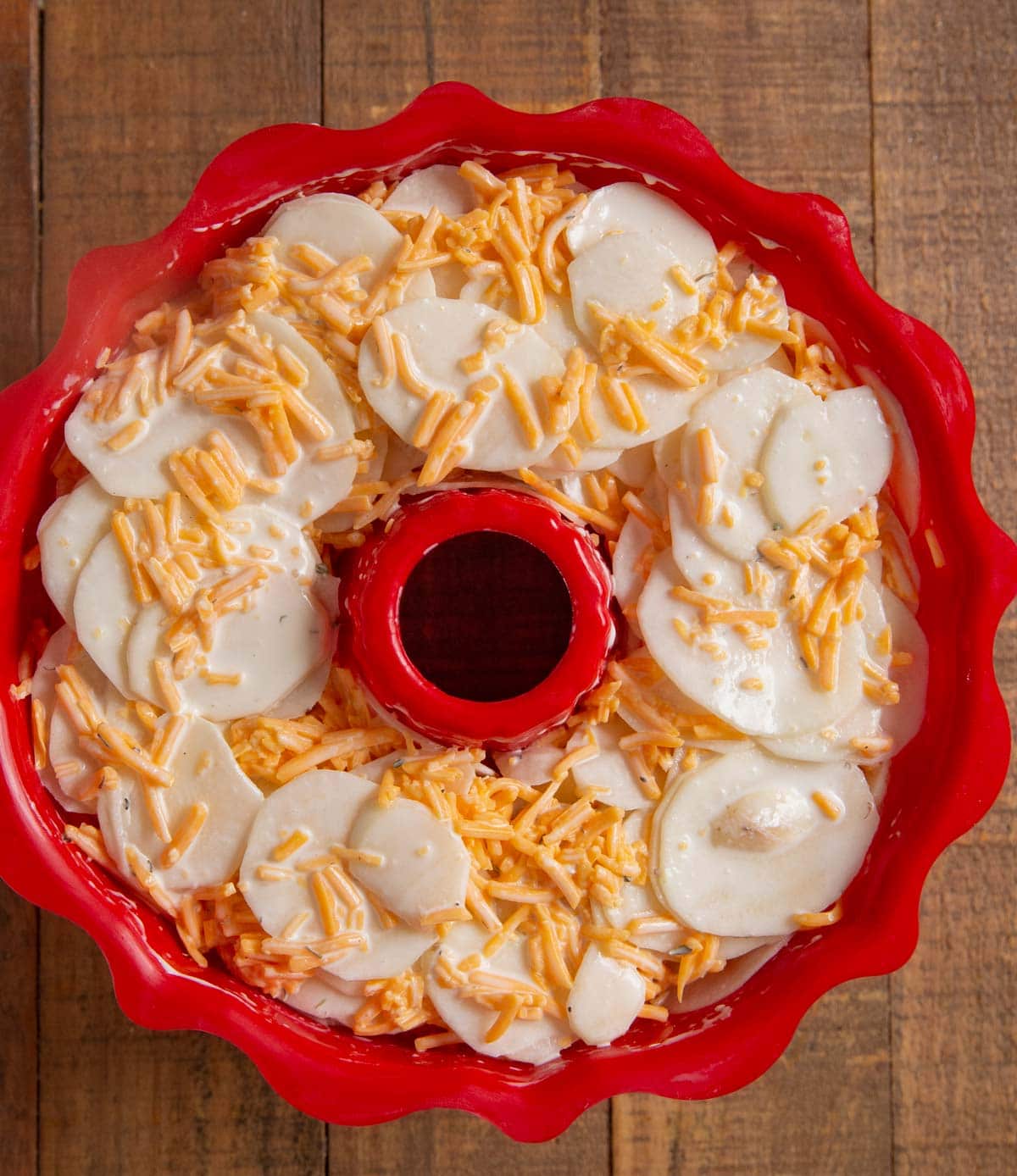 While there is a little bit extra work to layer the potatoes in the pan, the Scalloped Potato Bundt recipe is actually very easy. The cream sauce is made by whisking ingredients in a bowl, no need to cook beforehand. Soak your potatoes in the cream as you slice them to keep them from browning and to save on a water bath bowl.
Scalloped Potato Bundt is a beautiful and festive way to serve these extra cheesy potatoes but you aren't limited to a bundt pan. You can make individual-sized Scalloped Potatoes in muffin tins, ramekins, or mini loaf pans. Bake in a large loaf pan if you don't have a bundt pan, or make on a sheet pan for all crispy crust potatoes. We've included alternate baking times depending on the size of the pan in this post!
MORE HOLIDAY SIDE DISH RECIPES
Make Ahead Scalloped Potato Bundt
Assemble the Scalloped Potato Bundt ahead of time and keep in the refrigerator for up to 1 day before baking. Be sure cream sauce completely covers potato slices so they don't brown. Cover pan tightly in plastic wrap and aluminum foil, and remove the plastic wrap before baking. You will need to add 10-15 minutes to the covered baking time. You can also freeze uncooked Scalloped Potato Bundt for up to 3 months. Thaw overnight before cooking.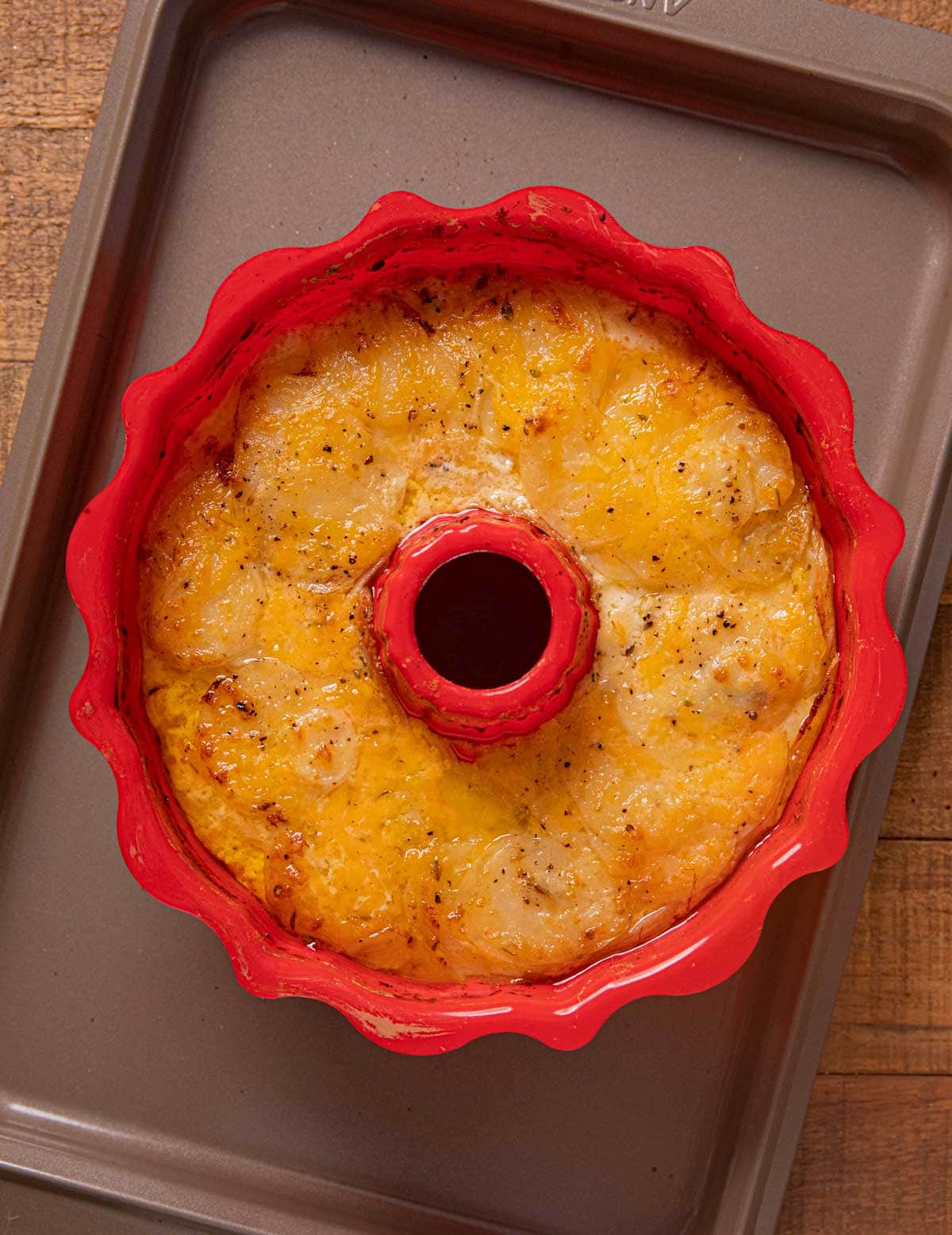 Create a free account to Save Recipes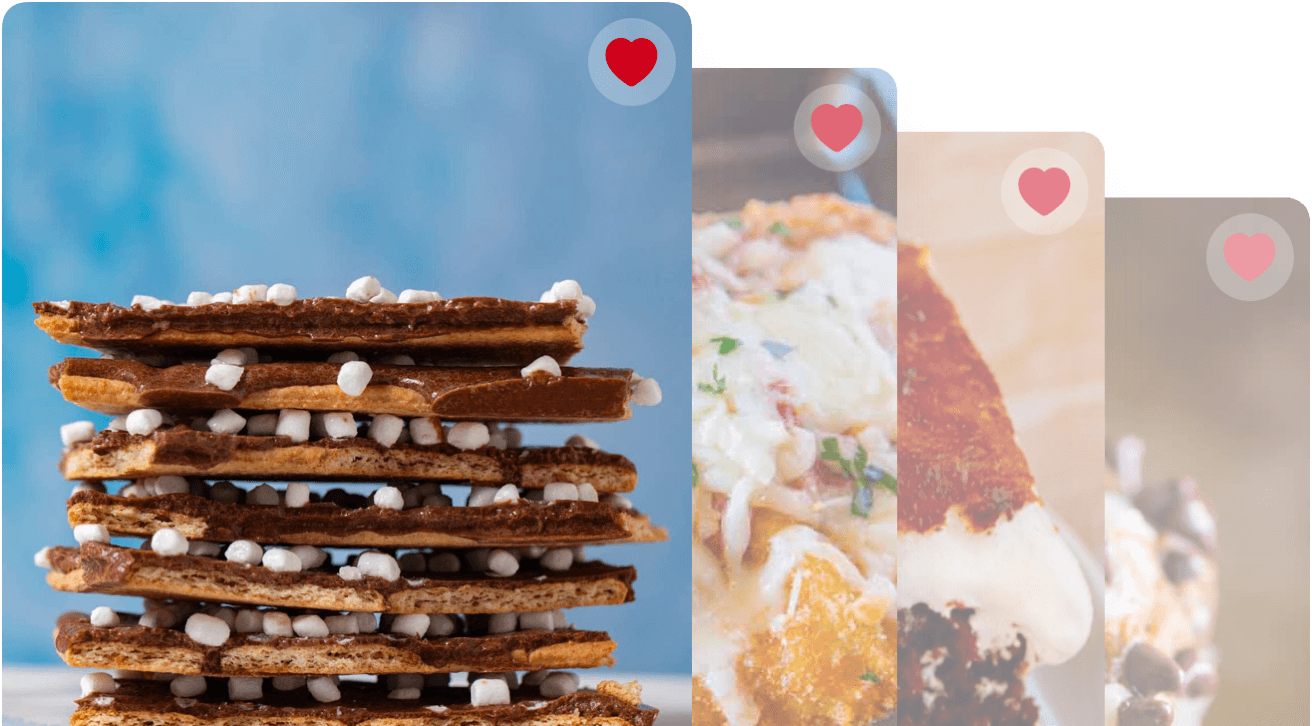 VARIATIONS ON SCALLOPED POTATO BUNDT
Potatoes: You can use any potatoes you'd like, just slice them thinly. Try thin-skinned red potatoes or purple potatoes without peeling. If you use Russet potatoes or sweet potatoes, you should peel them first,
Cheese: Some other cheeses to try are smoked gouda, mozzarella, pepper jack, or gruyere cheese. You could also use sliced cheese or cream cheese between layers instead of shredded cheese.
Bacon: Add cooked crumbled bacon or Italian sausage to the potato-cream sauce mixture or sprinkle with cheese between layers.
Jalapeño Popper: Add 1-2 diced jalapeños to the cream sauce mixture. Layer tiny cubes of cream cheese with the cheddar cheese. During last 5-10 minutes of cooking, top with 1 cup seasoned panko breadcrumbs.
Southwest: Mix in 1 tablespoon Taco Seasoning, ½ cup finely chopped green onions, and 1 can diced green chiles to cream sauce. Use Monterey jack cheese or taco blend instead of cheddar cheese.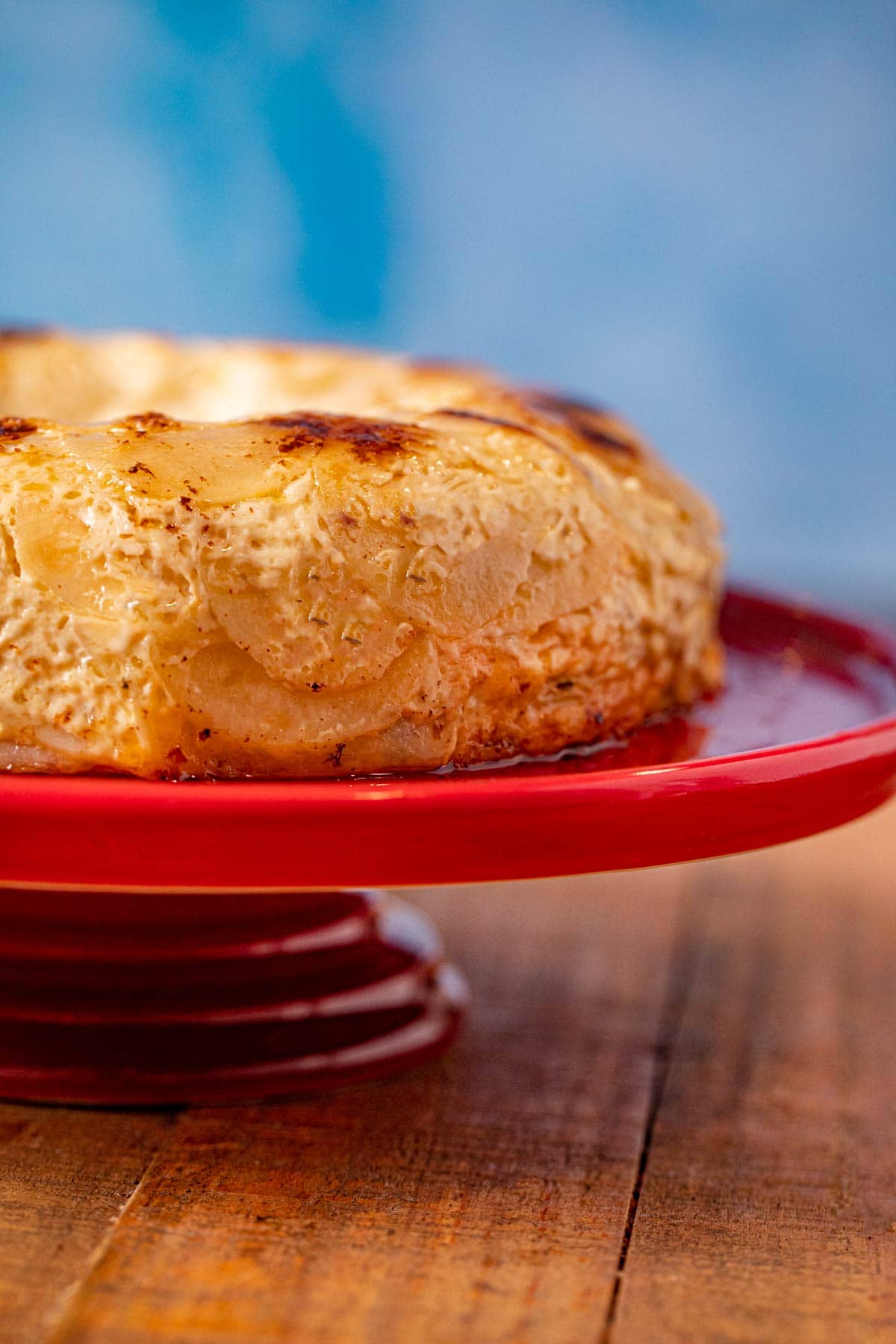 Other Pans to Make Scalloped Potatoes
Mini Loaf Pans: Bake covered in mini loaf pans (or ramekins) at 350 degrees for 35-40 minutes, then uncover and increase heat to 425 degrees and cook 15-20 minutes.
Loaf Pan: Bake at 350 degrees for 45 minutes covered, then another 35-45 minutes uncovered. Layer buttered parchment and foil over top, and bake with another loaf pan on top to press potatoes for easy Potatoes Dauphine.
Muffin Tin: You will have enough to fill 2 regular muffin tins. Bake at 350 for 20-25 minutes covered, then uncovered for another 15-20 minutes.
Sheet Pan: Arrange potato slices over jelly roll or half baking sheet (18×13) and pour cream mixture over. Bake covered for 20 minutes. Uncover and top with cheese, then bake an additional 20 minute or until potatoes are tender.
MORE DELICIOUS POTATO RECIPES:
HOW TO STORE SCALLOPED POTATO BUNDT
Serve: Scalloped Potato Bundt is best served hot and can be kept up to 2 hours at room temperature. Rest at least 15 minutes before inverting so it stays together.
Store: Cool Scalloped Potato Bundt before storing in the refrigerator covered tightly with plastic wrap or in an airtight container. Keep refrigerated up to 4 days and reheat in the oven to crisp outer potatoes.
Freeze: Cool cooked Scalloped Potato Bundt completely before freezing in a sealed container for up to 6 months. The sauce may separate when reheating in the oven, but it will still taste delicious.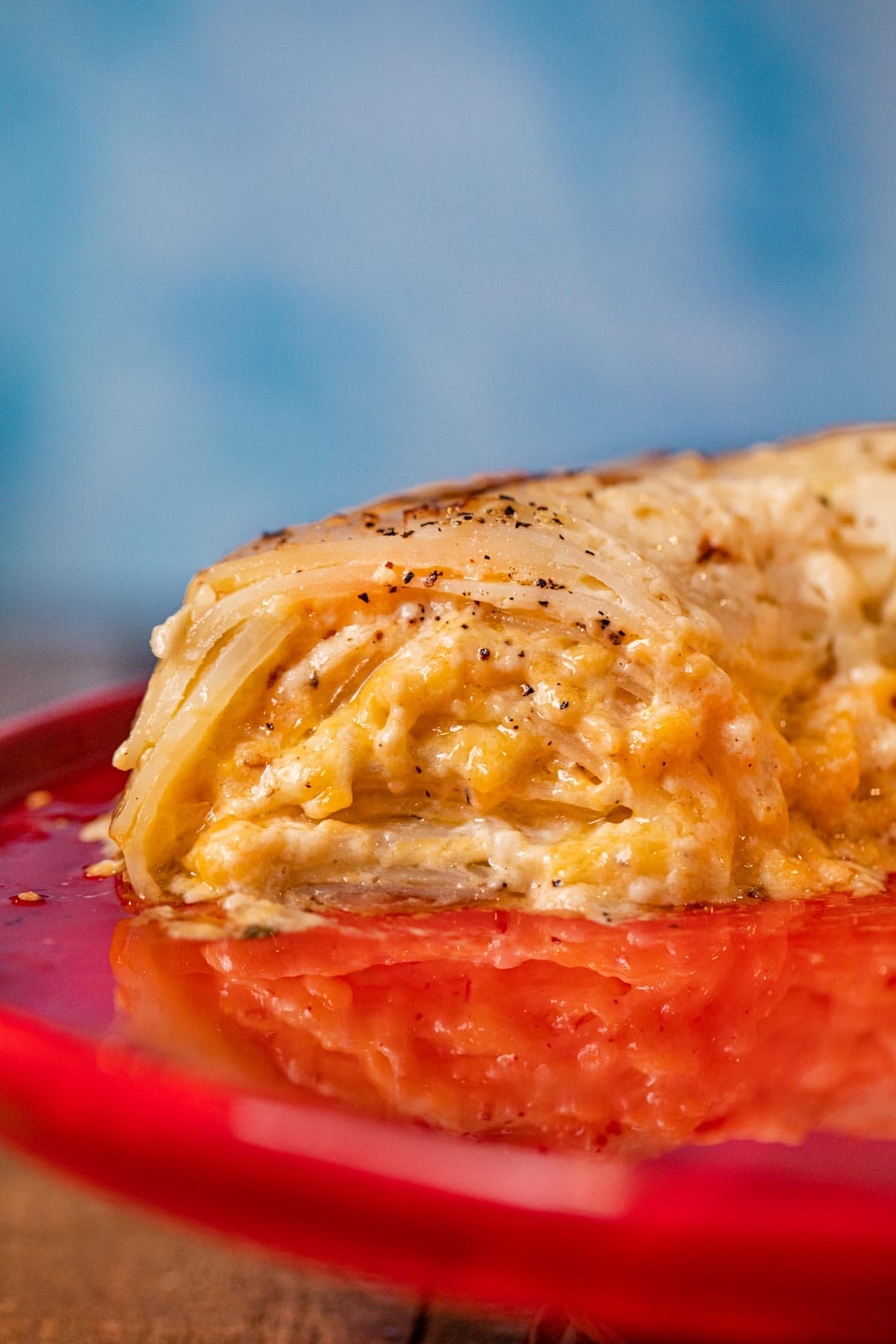 Ingredients
2

tablespoons

unsalted butter

, melted

2

pounds

Yukon potatoes

1

cup

heavy cream

2/3

cup

grated Parmesan

1

teaspoon

garlic powder

, or 2 cloves minced

1

teaspoon

kosher salt

1/2

teaspoon

coarse ground black pepper

2

cups

cheddar cheese

, shredded
Instructions
Preheat oven to 400 degrees and spray bundt pan with baking spray (or use silicone bundt pan).

Using a mandoline, slice the potatoes very thinly (about 1/8" inch thick) and toss well with melted butter.

Add a thin even layer of potatoes covering the bundt pan and sprinkle with a ¼ cup cheddar cheese.

Carefully add in the rest of the mixture and potatoes in an even flat set of layers, alternating with cheddar cheese between layers.

In a large bowl whisk together the heavy cream, grated Parmesan cheese, garlic powder, salt and pepper.

Pour the heavy cream mixture over the potatoes and cheese carefully.

Cover with foil and cook for

1 hour

.

Remove foil and cook for

40-45 minutes

until golden and crispy.

Let rest in the bundt pan for

20 minutes

before using a plate to help flip it over carefully.
Nutrition
Calories:
391
kcal
|
Carbohydrates:
22
g
|
Protein:
13
g
|
Fat:
29
g
|
Saturated Fat:
18
g
|
Cholesterol:
93
mg
|
Sodium:
613
mg
|
Potassium:
542
mg
|
Fiber:
3
g
|
Sugar:
1
g
|
Vitamin A:
967
IU
|
Vitamin C:
23
mg
|
Calcium:
331
mg
|
Iron:
1
mg