Slow Cooker Roast Beef Sandwiches with Horseradish
This post may contain affiliate links. Read my disclosure policy here.
Slow Cooker Roast Beef Sandwiches with homemade horseradish that take less than two hours from start to finish and tastes amazing!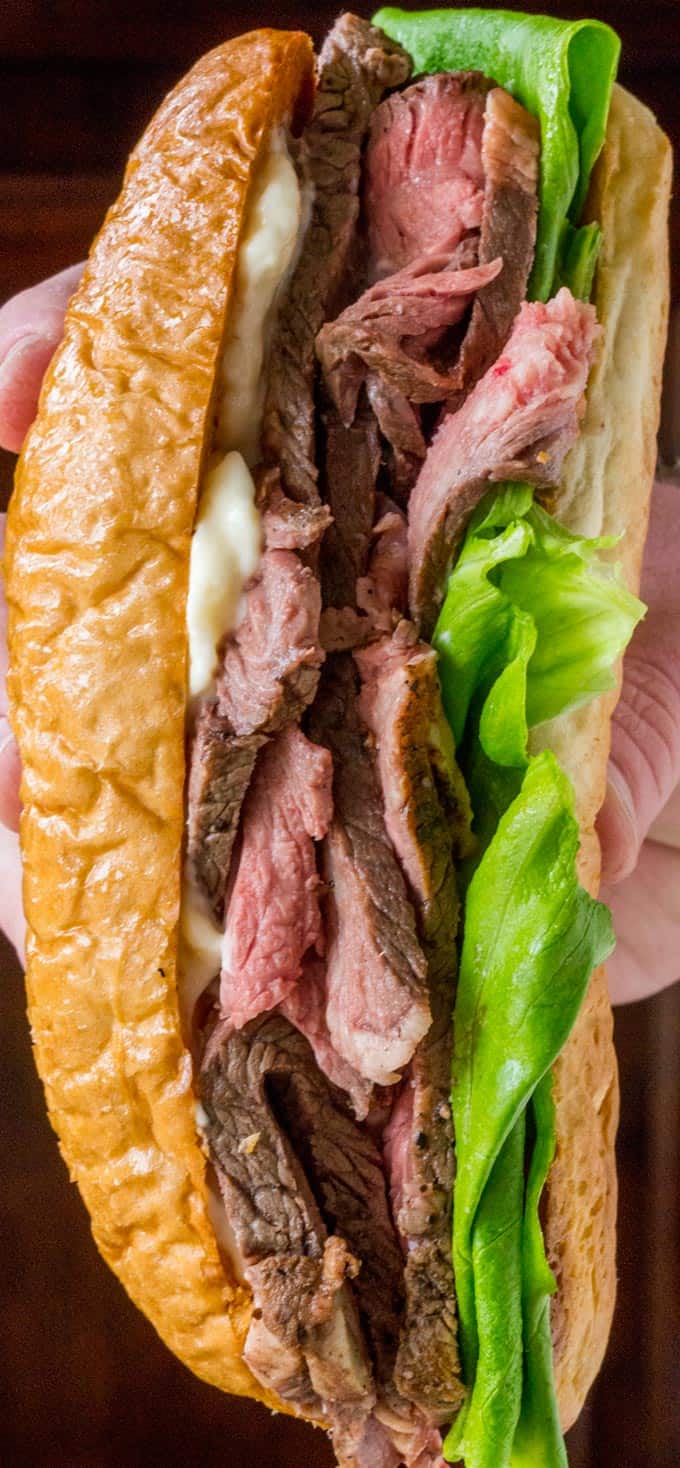 Slow Cooker Roast Beef Sandwiches are piggy backing off Monday's post for Slow Cooker Roast Beef. I was so excited to bring that recipe to you all because it has opened up a whole new slow cooker world to me. The fact that you can cook beef so evenly and perfectly in a slow cooker basically rivals the use of a sous vide machine for me. I love that the crust is so amazing and all but the crust is cooked to a perfect medium temperature. So you may be wondering why this post if I posted the Slow Cooker Roast Beef on Monday? Well for a couple of reasons.
The serving style is different here since it is sliced thinly and served at room temperature.
The homemade horseradish didn't really fit in to the recipe earlier this week.
I really just wanted this beautiful sandwich to get it's day in the sun.
So let's take horseradish for a moment. I love keeping horseradish in the fridge because it adds a huge punch of flavor to my sandwiches. I don't use the horseradish "pure" though, I am a bit of a spice wimp since having kids so I actually mix my horseradish with mayonnaise and sour cream to mellow it out. The recipe for the horseradish in this sandwich is actually for a horseradish "sauce" which takes prepared horseradish and mellows it out. You can, of course, use the prepared horseradish on the sandwich alone too.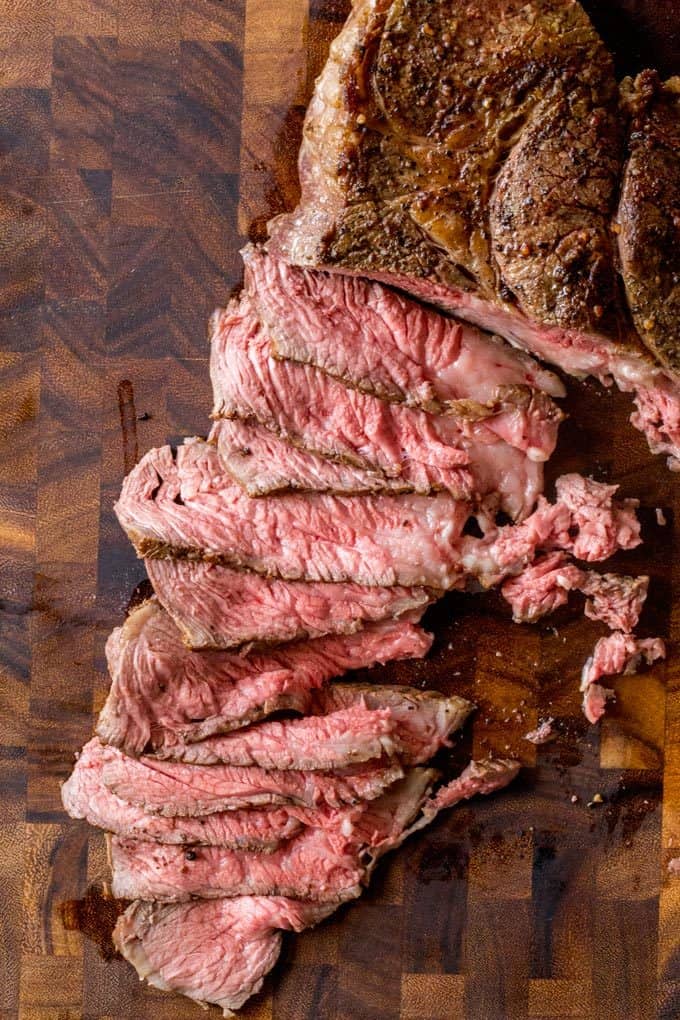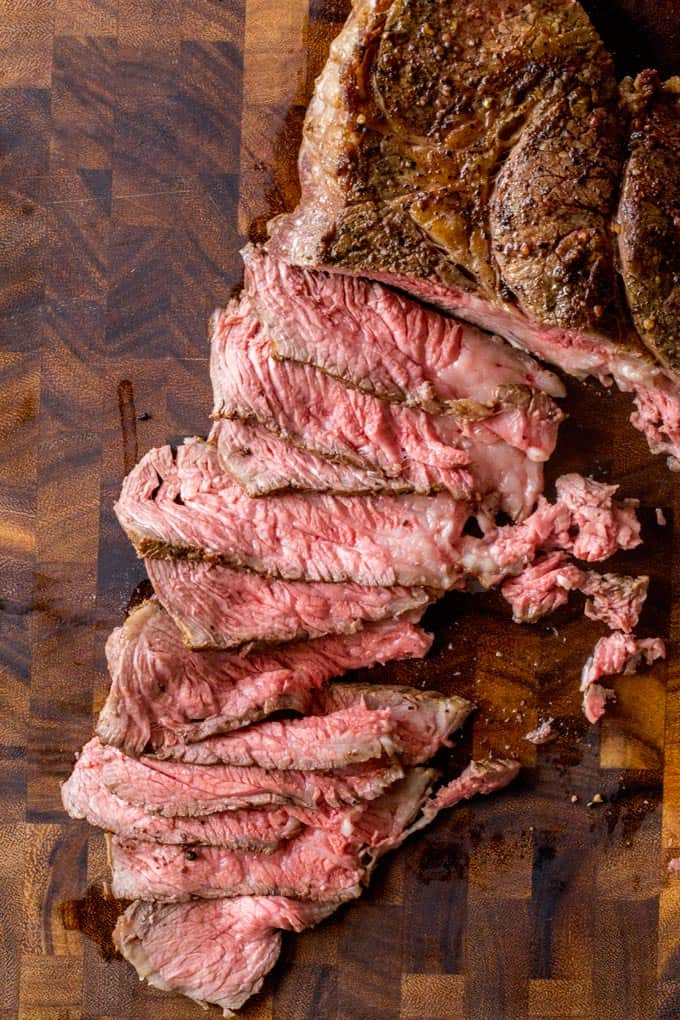 If you're keeping track here are the other slow cooker sandwiches we've got so far: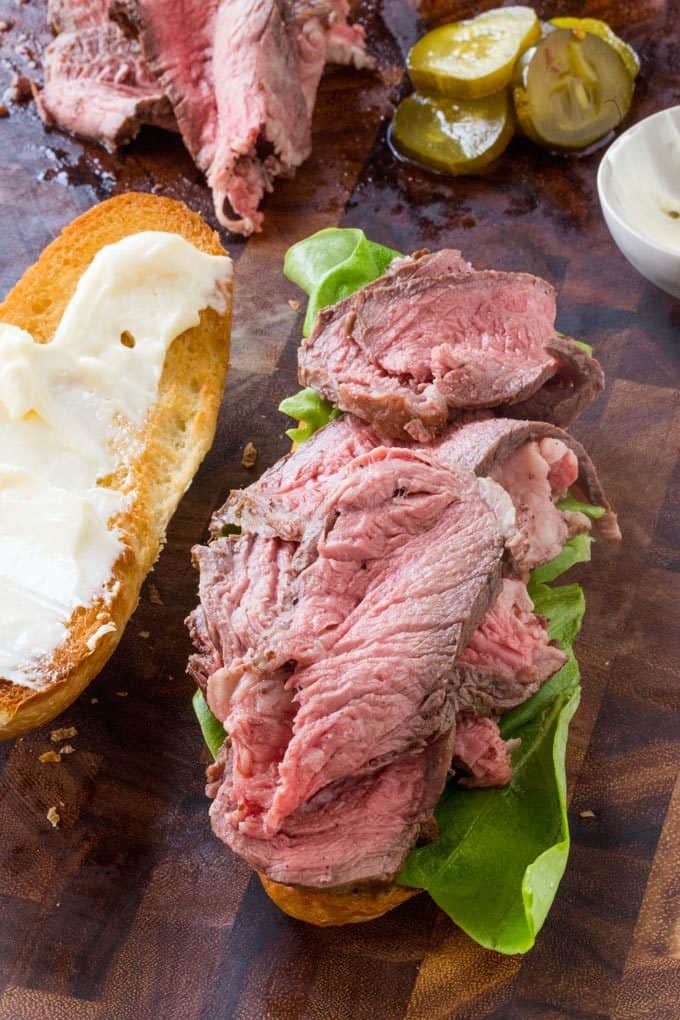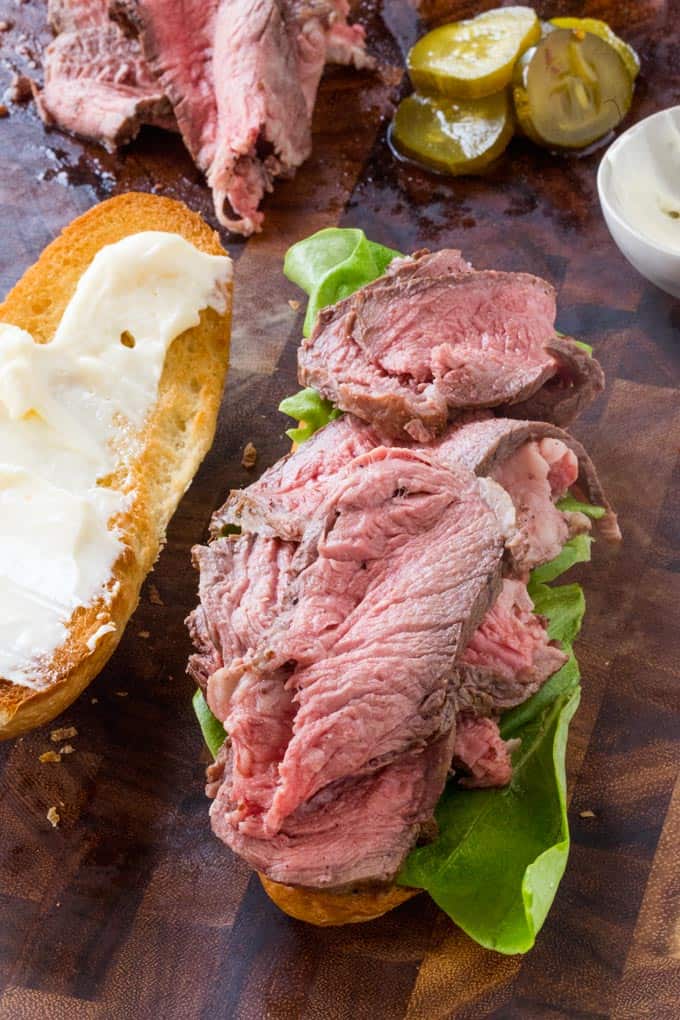 There's more on the way too, I've made and photographed a lot of slow cooker sandwiches, so if you're enjoying this series definitely stick around, more are coming!
Tools Used in the making of this Slow Cooker Roast Beef Sandwiches:
Slow Cooker with Thermometer Probe: This slow cooker is a new addition to our house but it is an amazing new toy I've been having fun with. The thermometer fits through the lid without letting the heat escape.
Horseradish: Love this horseradish, always keep it on hand, it tastes much better than your standard supermarket horseradish.
Thermometer: If you don't have that slow cooker, this thermometer can stay in the slow cooker with no issues.
Skinnytaste Fast and Slow: An amazing book by an even more amazing blogger. Her food doesn't taste like it lost flavor to be better for you.
MY OTHER RECIPES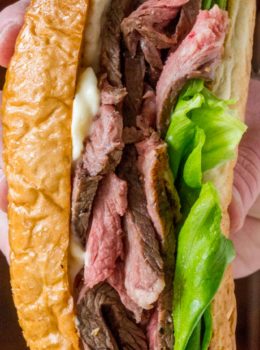 Slow Cooker Roast Beef Sandwiches
Slow Cooker Roast Beef Sandwiches with homemade horseradish that take less than two hours from start to finish and tastes amazing!
Prep Time 10 minutes
Cook Time 5 minutes
Total Time 15 minutes
Ingredients
2 pounds Slow Cooker Roast Beef thinly sliced
4 bakery style hoagie rolls
2 tablespoons butter
lettuce
tomatoes sliced
2 tablespoons prepared horseradish
1 tablespoon cider vinegar
1/4 cup  mayonnaise
1/2 cup sour cream
Instructions
In a small bowl add the prepared horseradish, cider vinegar, mayonnaise and sour cream and mix well.

Butter the buns and put them into the toasted oven to toast.

Spread the horseradish sauce onto the rolls.

Layer on the lettuce and tomatoes

Top with Roast Beef slices and enjoy.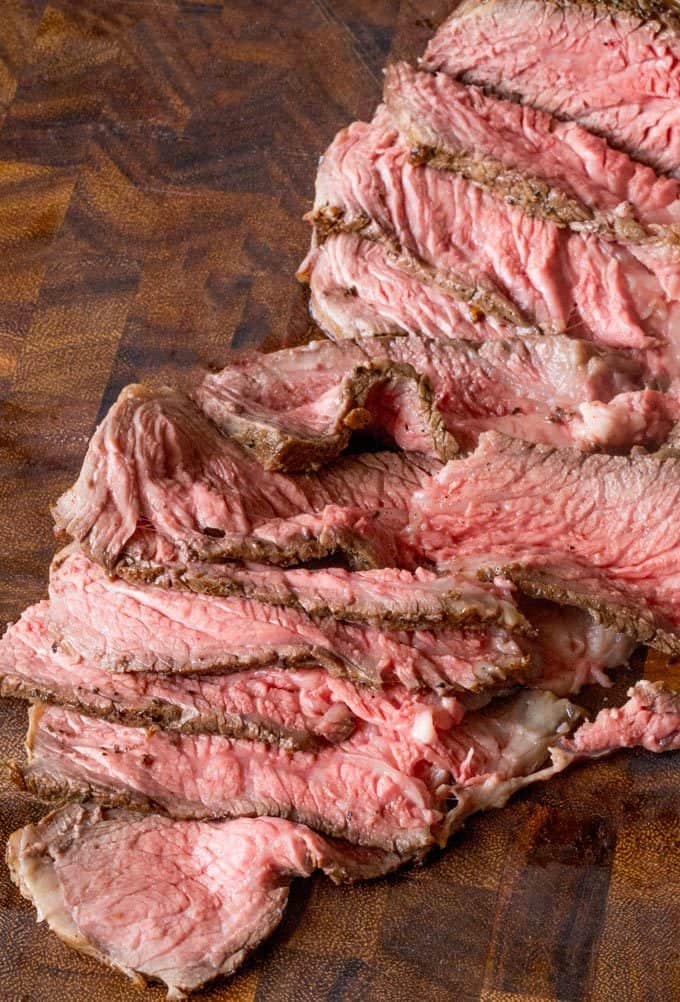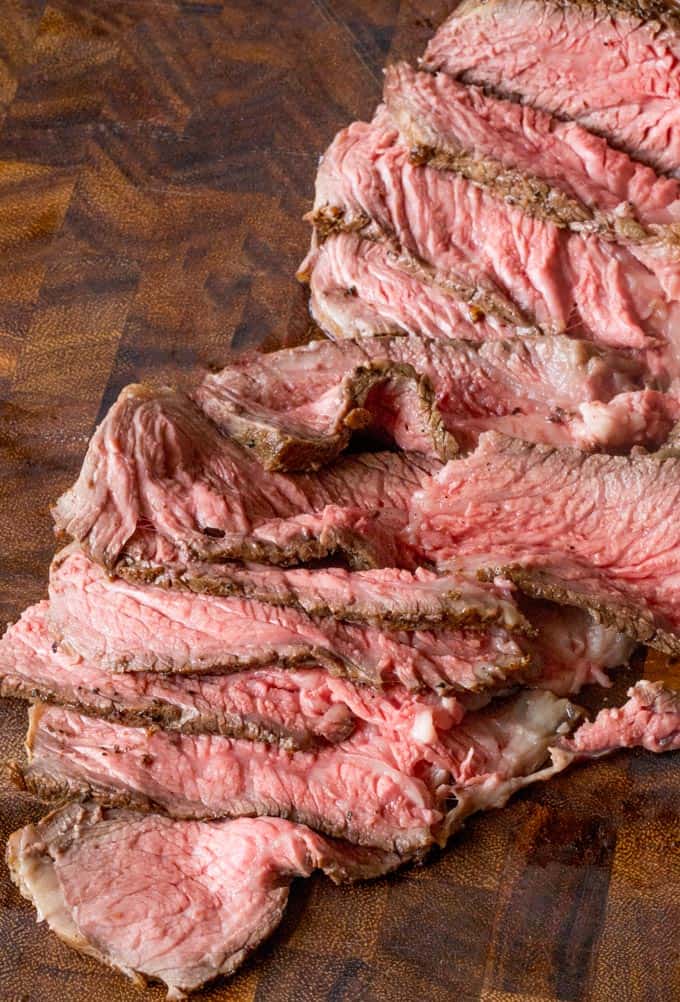 Dinner, then Dessert, Inc. owns the copyright on all images and text and does not allow for its original recipes and pictures to be reproduced anywhere other than at this site unless authorization is given. If you enjoyed the recipe and would like to publish it on your own site, please re-write it in your own words, and link back to my site and recipe page. Read my disclosure and copyright policy. This post may contain affiliate links.