Tarte Tatin (French Apple Tart) is an easy recipe for a classic dessert with buttery puff pastry and caramelized apples. Only 4 ingredients!
This French-style Apple Tart is the perfect alternative to a traditional Apple Pie. You get all the amazing baked apple flavor, but in a more delicate Dessert Recipe with sweet caramel sauce.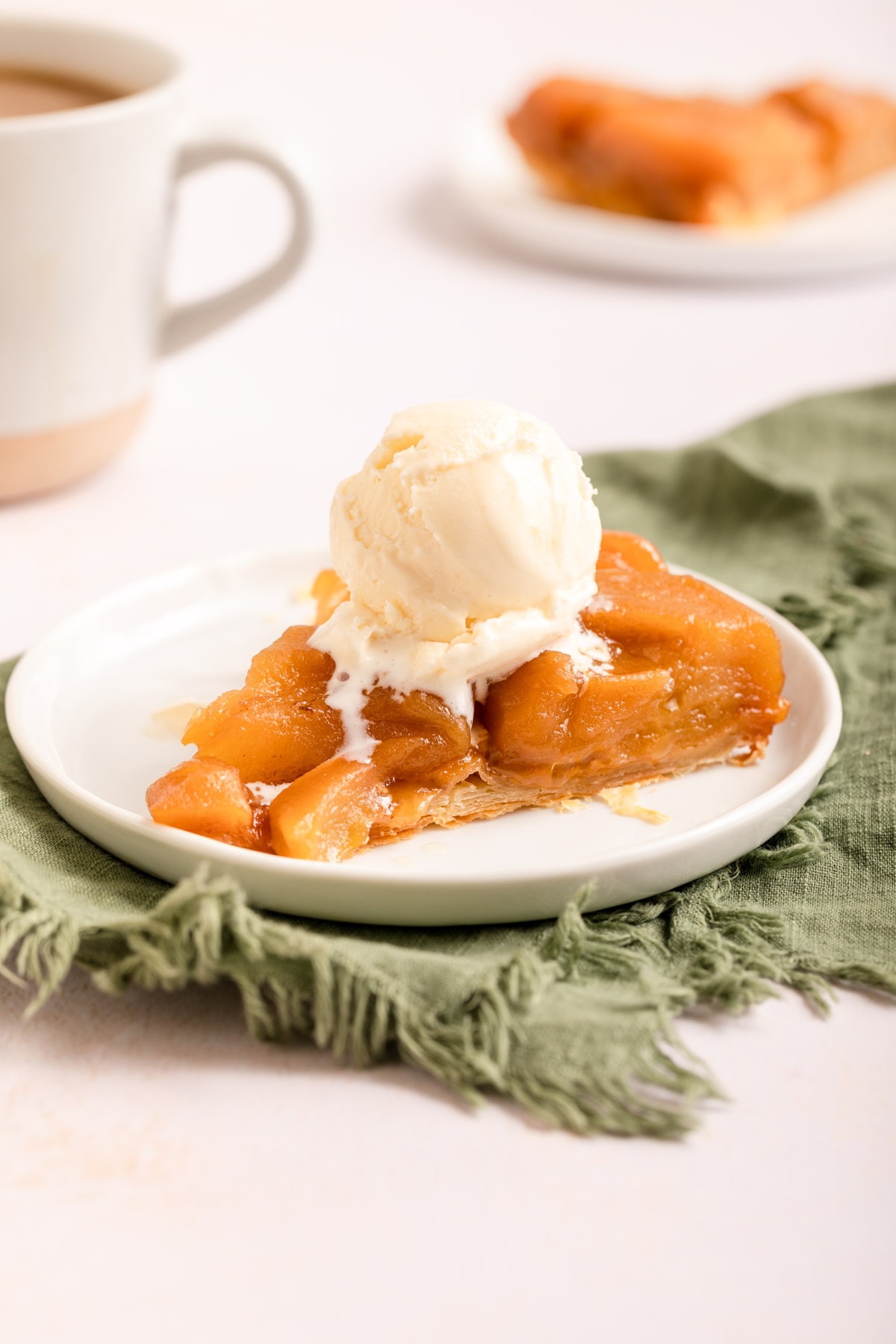 If you're new to baking, the idea of a French tart might sound intimidating. Add in a French name like Tarte Tatin, and this recipe looks quite fancy, but the baking process is actually incredibly easy with a few simple steps and just four ingredients. You can impress friends and family with this French upside-down apple tart whether you've been baking for years or are a complete novice.
You'll get an idea of how simple this Tarte Tatin recipe is when you see that there are only four basic ingredients. All you need is sugar, butter, slices of apple, and packaged puff pastry sheets. First the sugar and butter are combined into a caramely mixture. Then you add the apples to complete the filling. It's all baked with the pastry base on top, but once it's finished you simply flip it over to bring the buttery pastry to the bottom.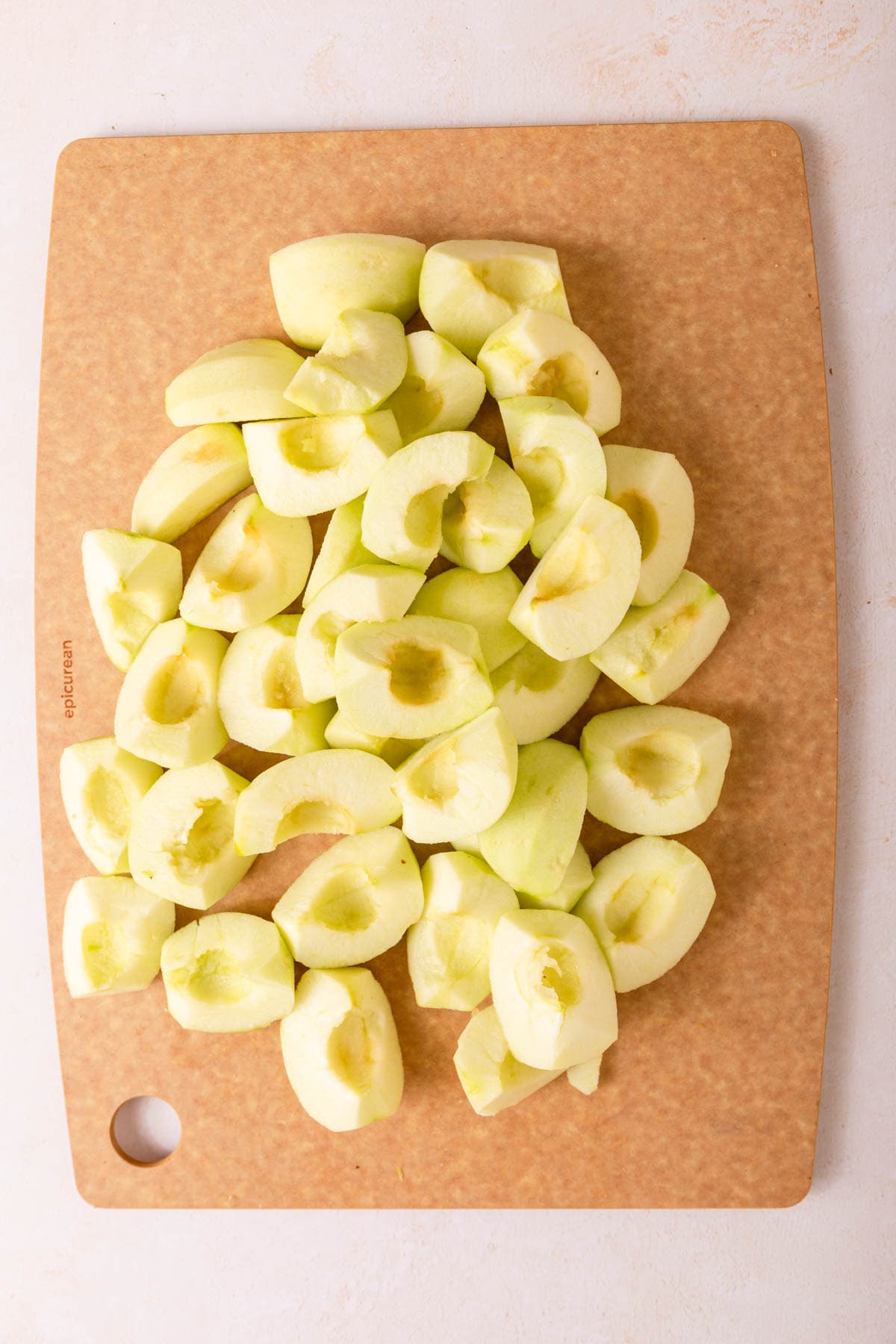 For a more beautiful presentation, you can sprinkle ground cinnamon, or sanding sugar over the top of the apple mixture. Flaky sea salt will balance out the sweetness and is a simple way to elevate this French tart. Make it more decadent and caramel-y by drizzling with Salted Caramel Sauce before slicing and serving with a dollop of Whipped Cream or scoop of Creamy Vanilla Ice Cream.
What is Tarte Tatin?
Tarte Tatin is a classic French dessert made with caramelized apples baked under a layer of buttery puff pastry. The dessert is typically made by cooking sliced apples with sugar and butter until caramelized, and then topping them with a layer of pastry before baking in the oven. Once baked, the Tarte Tatin is inverted onto a plate, so the apples are on top, and the pastry forms a golden crust on the bottom.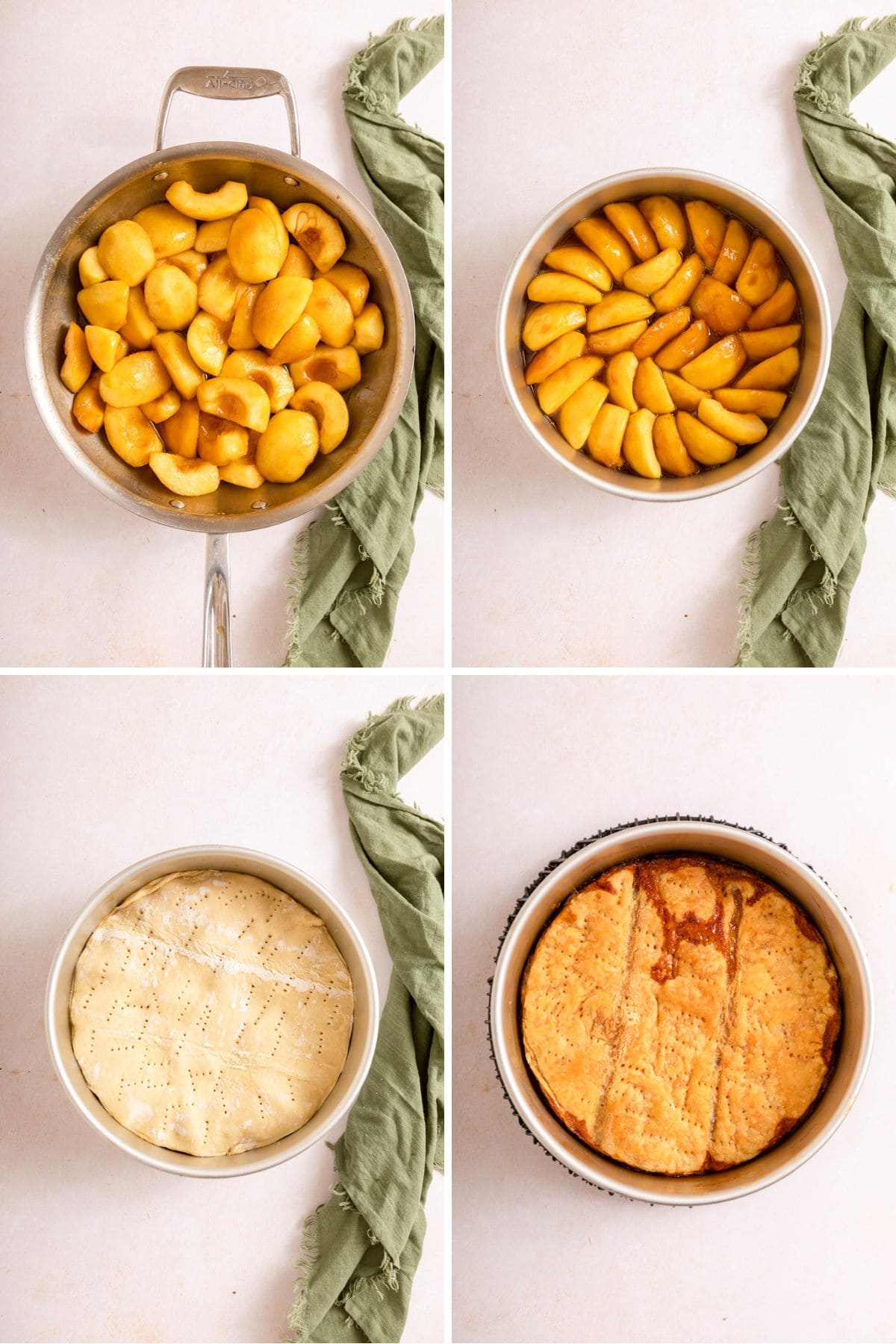 What is the difference between a Tart and Tarte Tatin?
The main difference between a tart and Tarte Tatin is the way the pastry is arranged. In a traditional tart, the pastry is placed on the bottom of the dish, and the filling is added on top. In contrast, tarte tatin is an upside-down tart where the fruit is caramelized in a pan first, then topped with pastry and baked. When the tart is done, it is flipped over onto a serving plate so that the fruit is on top.
How to Make Tarte Tatin
Prep time: If the quick puff pastry is frozen take it out to defrost. Treheat the oven to 375 degrees, and use a sharp knife to peel, core, and quarter the apples before starting the recipe.
Caramel: Add the sugar to a saucepan over medium heat. Whisk constantly as the sugar melts and turns into a light amber color. This should take about 4-6 minutes. Then add the butter, while continuing to whisk.
Apple caramel mixture: Add the apple slices to the hot caramel. Then stir until the apples are coated, and continue cooking for 10 minutes. Make sure you stir the mixture every few minutes, and keep a close eye on it so that the caramel doesn't burn.
Assemble: Pour the apples into the bottom of your cake pan. Then roll out a sheet of puff pastry onto a piece of parchment paper. Put your cake pan over the top, and use the shape, to cut a 9-inch circle of puff pastry. Then place the circle of pastry over the apples, and poke wholes in the top with a fork.
Bake: Put the pastry in the oven for 40-50 minutes, until the top is a golden brown color. Then take it from the oven and let the tart cool in the pan for 30 minutes. Flip the pan upside down over your serving plate to remove the French Apple Tart.
More Classic Apple Desserts
FAQs for Tarte Tatin
What type of apple is best for a tart?
Granny Smith apples are the best choice for tarte tatin because they hold their shape and don't turn mushy when cooked. They also have a tart flavor that pairs well with the sweet caramel. However, other tart apple varieties like Braeburn, Honeycrisp, or Jonathan apples can also work well in this recipe.
What is the best pan for tarte tatin? 
The best pan for tarte tatin is a heavy-bottomed, oven-safe skillet or cake pan. The pan should be at least 9 inches in diameter and have tall sides to accommodate the apples and caramel. A cast-iron skillet is an excellent choice for making tarte tatin, as it distributes heat evenly and can withstand high temperatures.
Why is my Tarte Tatin soggy? 
There are a few reasons why your Tarte Tatin might be soggy, such as not cooking the apples long enough before baking, using too much butter or sugar in the caramel, or not preheating the oven to the correct temperature before baking.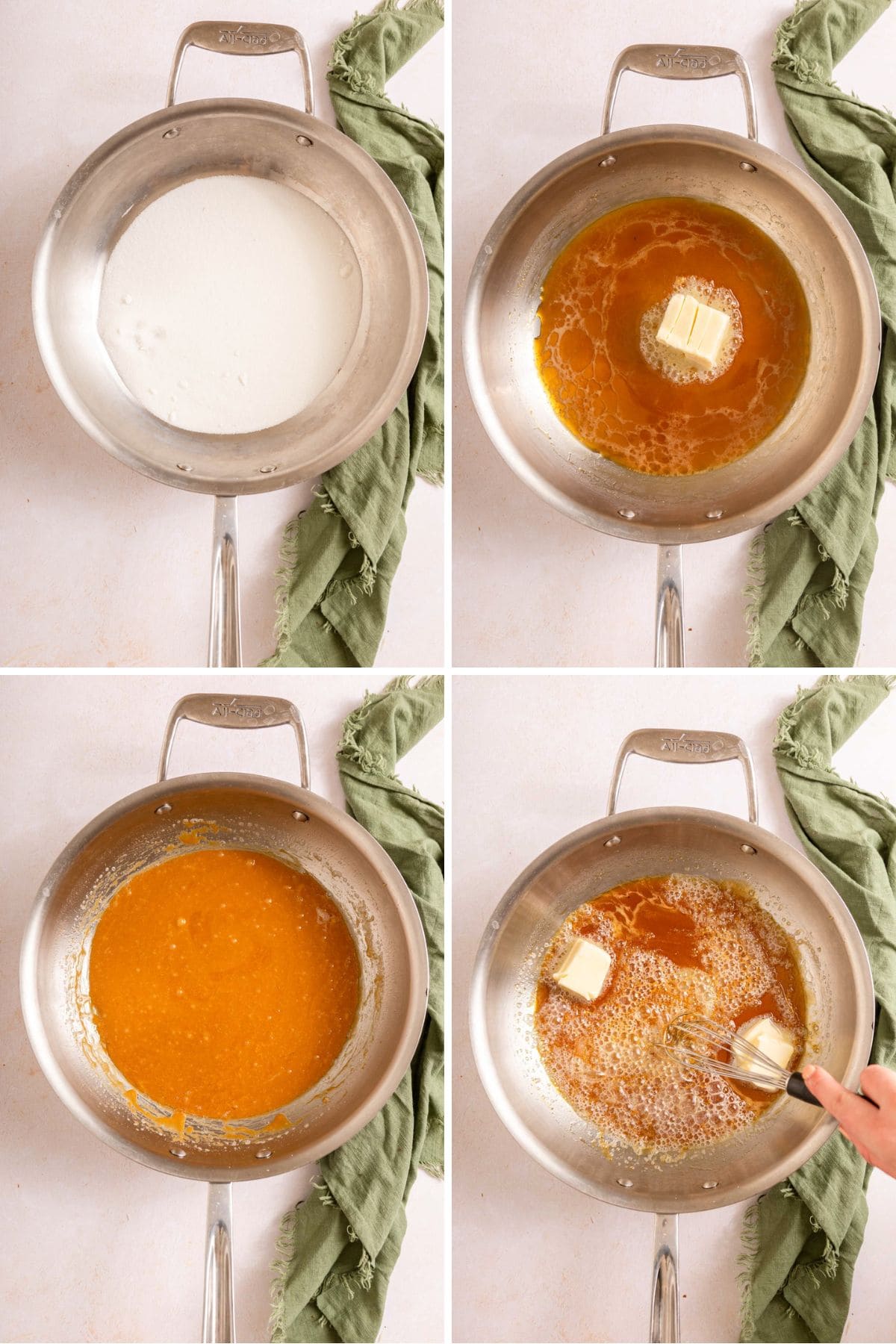 Create a free account to Save Recipes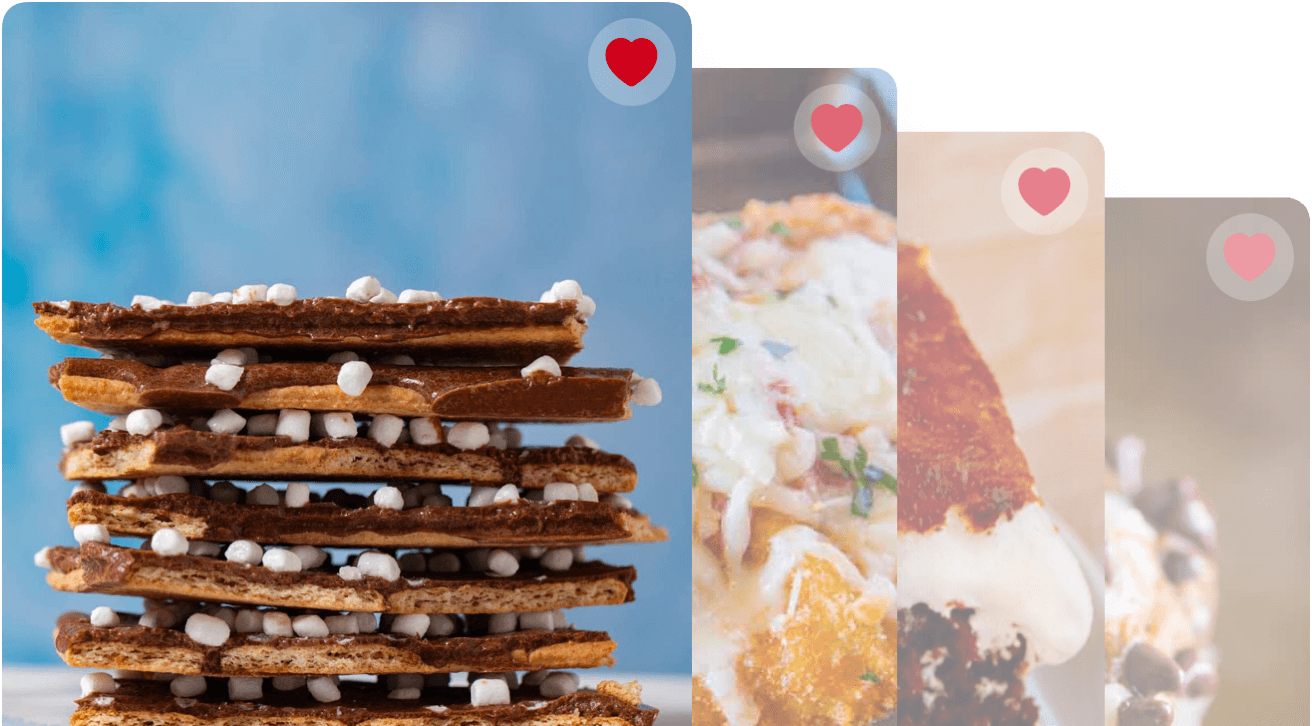 Key Ingredients
Caramel Sauce: All you need to make caramel is granulated sugar and butter, which sounds pretty simple but has a tendency to burn easily. Just make sure you do not walk away or get distracted until it's done cooking, and you will master this tricky sauce!
Apples: When you're baking with apples, Granny Smith apples are the way to go. Out of all the apple varieties, they're some of the most firm, so they won't turn too mushy during the cooking time, and they keep their flavor well.
Pastry: Using a sheet of quick puff pastry makes this recipe so easy because you don't have to worry about making the dough. Let the pastry sheets completely thaw if you are using a frozen pastry dough. Then simple cut the pastry sheet into a circle as large as your tarte pan and lay it over the apple mixture to bake.
Can I make Tarte Tatin in Advance?
Yes, Tarte Tatin can be made in advance. You can prepare the recipe up until the baking stage, and then cover it tightly with plastic wrap or aluminum foil and store it in the fridge for up to a day or two. If you are baking it straight from the fridge, you may need to add a few minutes to the baking time, otherwise you can bring it room temperature first and bake for the normal time on the recipe card.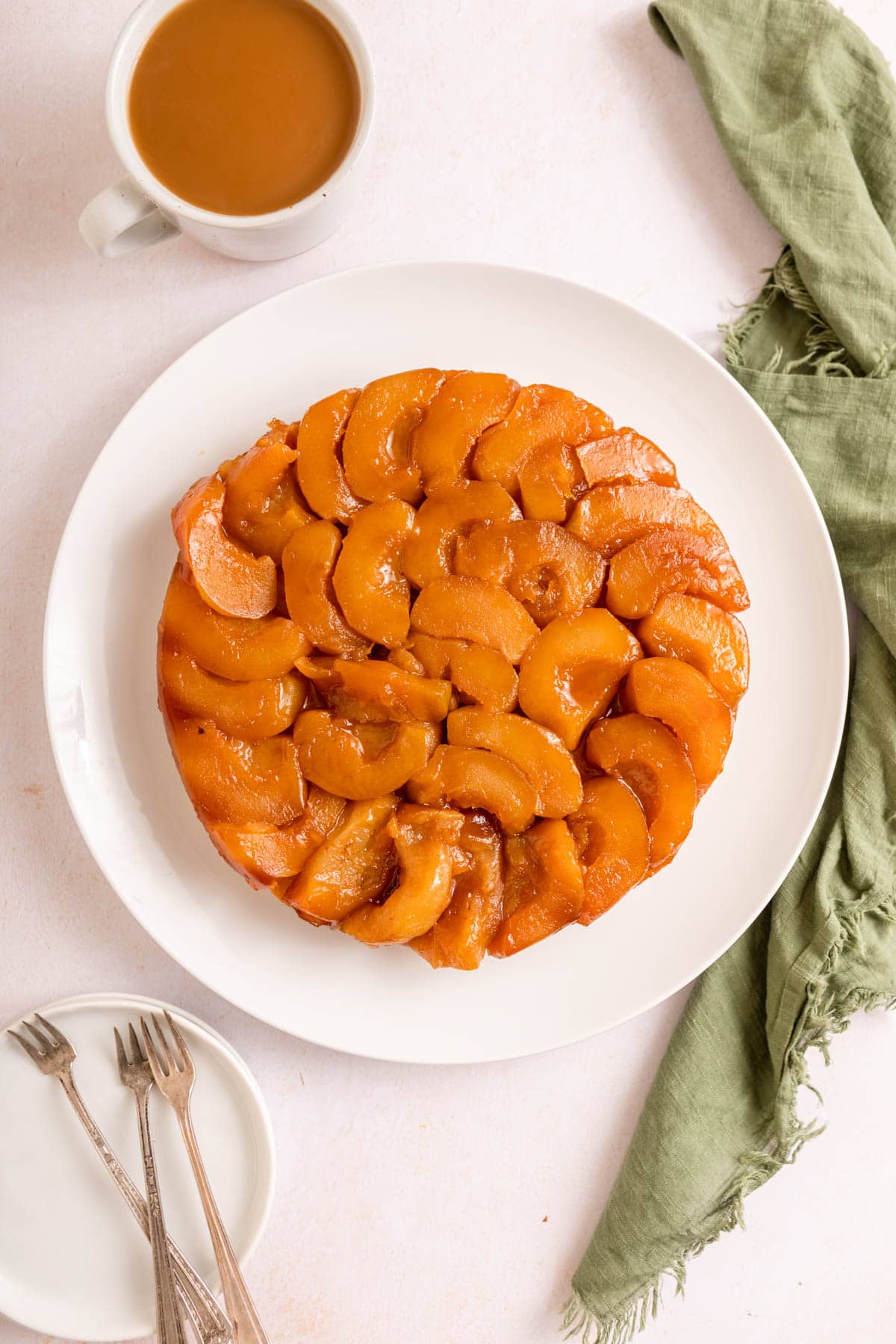 Variations
Brown sugar caramel sauce: To make a richer brown sugar caramel sauce, melt ¼ cup butter in a saucepan. Then add ½ cup light brown sugar, and 2 tablespoons heavy cream. Whisk until the sugar is dissolved. Then boil the mixture for 3 minutes. Remove from the heat, and pour it over the sliced apples before adding the puff pastry, and baking the Tarte Tatin.
Toppings: To add a bit of sparkle to the top of your French Apple Tart, try sprinkling on large salt flakes, or sanding sugar after the tart has baked. You can also add a oat crumble (like on an Apple Crisp) to the bottom of the pan then after it has been flipped, return the tart to the oven and broil on high for a couple minutes until crispy.
Fruit: You can experiment with adding different kinds of fruit into the tart. Try adding berries, like raspberries, blueberries, or cranberries to the sliced apples. Or, add other kinds of sliced fruit like peaches or pears to replace the apples.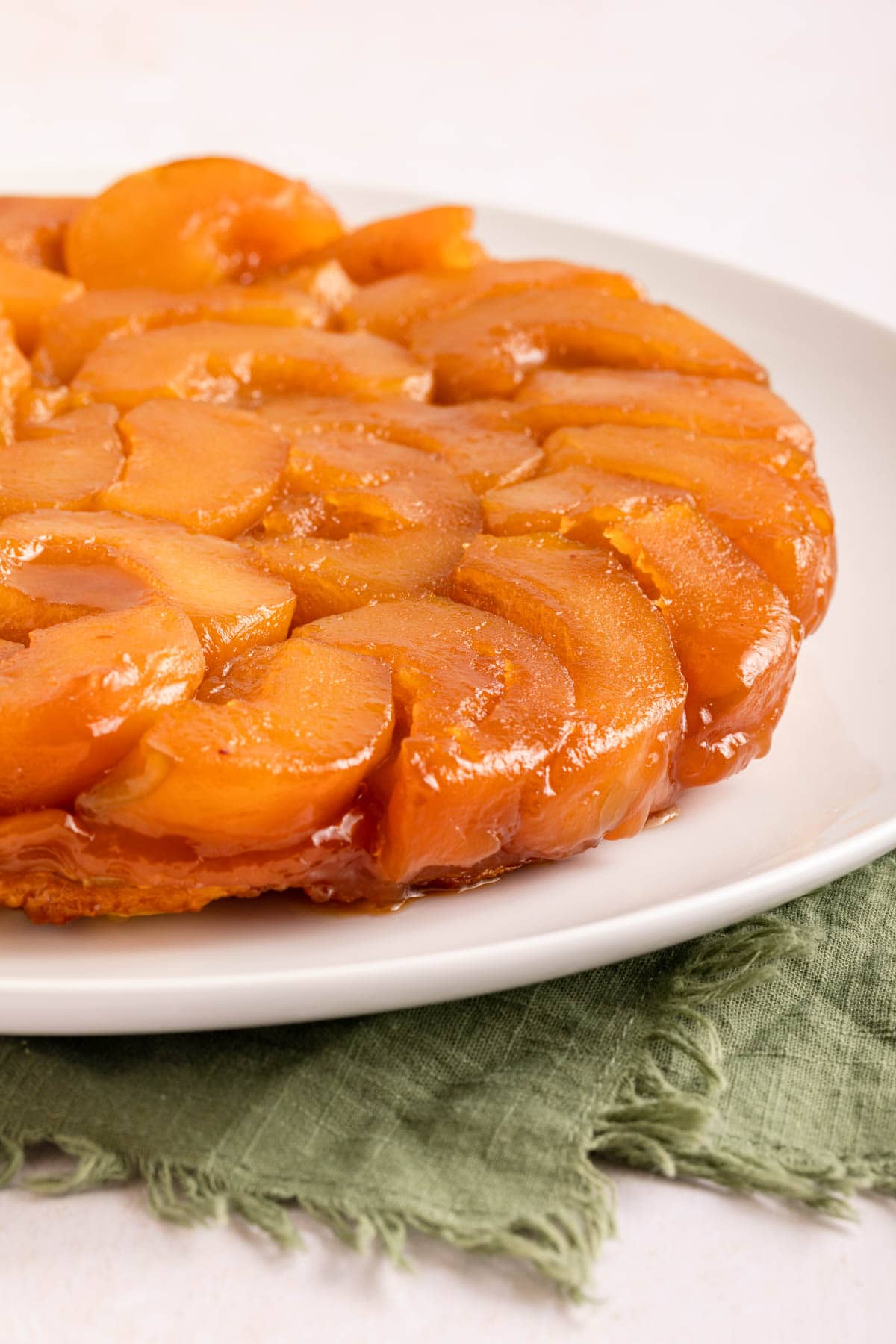 More Desserts with Puff Pastry
How to Store
Serve: As long as you wrap the Tarte Tatin in plastic wrap or keep it covered, this apple tart will stay good at room temperature for about 3 days.
Store: Transfer leftover apple tart to an airtight container or cover plate with wrap. Store in the fridge for up to a week, but keep in mind the crust and filling will have the best texture within the first few days.
Freeze: Let your Tarte Tatin cool completely before freezing for an hour on a baking sheet lined with parchment paper. Once frozen solid, wrap tarte tightly with a layer of plastic wrap and a layer of aluminum foil then freeze for up to 2 months.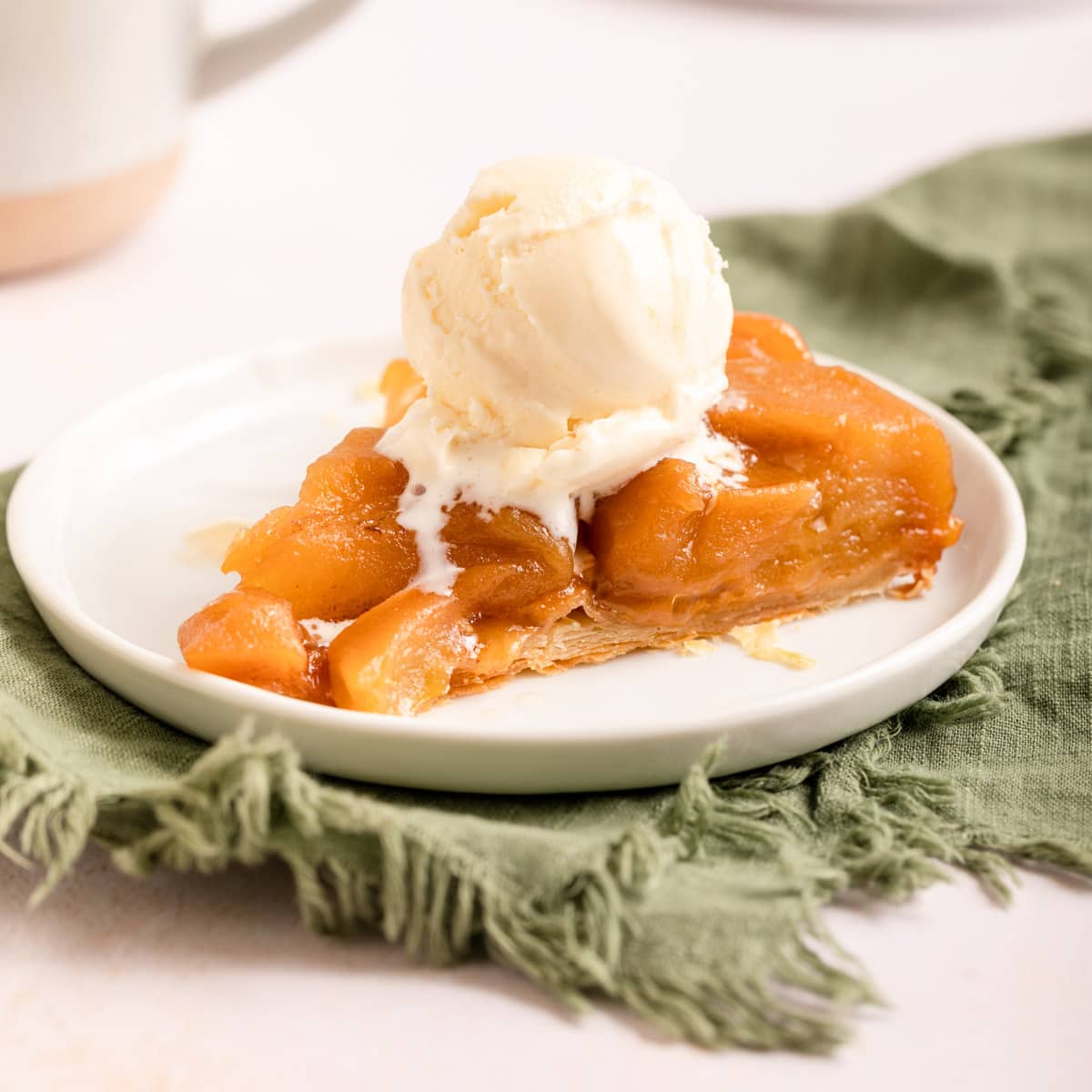 Ingredients
3/4

cup

sugar

4

tablespoons

unsalted butter

3

pounds

Granny Smith apples

, cored, peeled and quartered

1

sheet

puff pastry

, thawed
Instructions
Preheat oven to 375 degrees.

Add the sugar to a clean saucepan on medium heat.

Whisk well, constantly, until the sugar has melted and turned an amber color, about

4-6 minutes

.

Add in the butter whisking well until the color is a light brown.

Add the apples and stir to combine, then cook the apples for about

10 minutes

, stirring constantly.

Note: Do not burn the caramel, so keep a close eye on the color.

Add the apples in a circle pattern to the bottom of your cake pan and pour the caramel over the top of the apples.

Roll pie crust onto a piece of parchment paper and cut into a 9″ circle (using an upside down 9″ cake pan).

Add the pie crust over the apples and poke holes in the crust with a fork.

Bake for

40-50 minutes

until the pie crust is a golden brown color.

Cool for

30 minutes

, then place a plate upside down over the pan and carefully flip over to remove.

Serve with vanilla ice cream.
Nutrition
Calories:
380
kcal
|
Carbohydrates:
56
g
|
Protein:
3
g
|
Fat:
18
g
|
Saturated Fat:
7
g
|
Polyunsaturated Fat:
2
g
|
Monounsaturated Fat:
8
g
|
Trans Fat:
1
g
|
Cholesterol:
15
mg
|
Sodium:
79
mg
|
Potassium:
203
mg
|
Fiber:
5
g
|
Sugar:
37
g
|
Vitamin A:
267
IU
|
Vitamin C:
8
mg
|
Calcium:
15
mg
|
Iron:
1
mg