15 Breakfasts Worth Getting Out of Bed For!
This post may contain affiliate links. Read my disclosure policy here.
15 Breakfasts worth getting out of bed for including pancakes, coffee cakes, egg bakes and more! Don't miss the lemon rolls!
We're headed out of town this weekend (through Tuesday)! Going to a winery to unwind and relax after the insane whirlwind of the first two months of the year so I'm leaving you with 15 breakfasts while I'm gone. This little blog had quadrupled in size since November and BloggerLegal.com launched after more man hours that we can count (the team behind Blogger Legal is a dream to work with!) and I've started putting together my book for the fall about food blogging….all while posting 5 recipes a week and two toddlers running around. <–Yes, that is a run-on sentence, but it only seems fitting!
So before life gets any crazier (and I have a feeling there are about to be more irons in the fire), we decided to escape for a quick trip to a beach/winery getaway for a few days. I'll be back Tuesday morning with something delicious (hint hint Tin Roof Brussels ??) , but in the meantime I wanted to leave you all with some fun weekend breakfast ideas.
Yes, I will admit it ahead of time since you are about to discover it too, I pretty much ?? Cinnamon Roll flavors! Some of these recipes are able to be made ahead while others like the Classic Pantry Pancakes take just 15 minutes from when you start to when you're eating!
Ultimate Cinnamon Roll Pound Cake 
Classic Pantry Pancakes 
Starbucks Cranberry Bliss Bars (Copycat) 
Creamy Lemon Crumb Bars 
Cinnamon Roll Pancakes 
Sausage and Egg McMuffin Bake 
Krispy Kreme Original Glazed Doughnuts 
Triple Berry Sour Cream Crumbcake 
Cinnamon Roll Coffee Cake 
PB&J Uncrustables French Toast Bake 
Lemon Curd Sticky Rolls 
Krispy Kreme Sour Cream Doughnuts 
Cinnamon Roll Pancakes 
NY Crumb Coffee Cake 
Krispy Kreme Double Glazed Oreo Cake Doughnuts 
See you guys Tuesday bright and early!!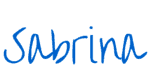 Dinner, then Dessert, Inc. owns the copyright on all images and text and does not allow for its original recipes and pictures to be reproduced anywhere other than at this site unless authorization is given. If you enjoyed the recipe and would like to publish it on your own site, please re-write it in your own words, and link back to my site and recipe page. Read my disclosure and copyright policy. This post may contain affiliate links.