Angel Food Cake Loaf is a smaller sponge cake baked in a loaf pan, perfect for a quick summer dessert. Tastes delicious with fresh fruit and whipped cream!
A sweet, light Angel Food Cake is a beautiful Cake Recipe for special occasions and holidays. This smaller version is just the right amount of servings for a small gathering or weeknight dessert.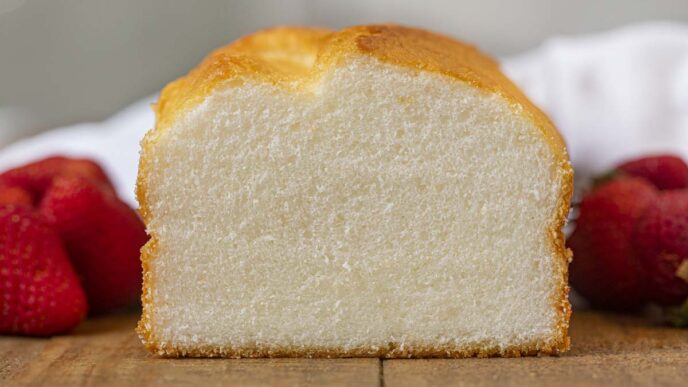 ANGEL FOOD CAKE LOAF
Unlike a traditional Angel Food Cake recipe, no need for a fancy tube pan to get a light and airy sponge like cake. This melt in your mouth cake is perfect on hot summer nights with a side of fresh berries. The smaller loaf size also makes it a great holiday gift!
Angel Food Cake Loaf is a fairly simple cake as far as ingredients, it is more about following a few basic steps to get a light and airy sponge. Mastering the technique of whipping egg whites, using an un-greased pan, and inverting your cake are all key to a perfect cake.
You want to whip your egg whites to stiff peaks for this Angel Food Cake Loaf recipe. Stiff peaks means when you pull the beaters straight up out of the egg whites, the peaks don't fall back over. The easiest way to get them is to use a stand mixer set on medium-high.
SOME DELICIOUS TOPPING IDEAS:
Don't use a nonstick pan or grease your pan when making an Angel Food Cake Loaf. Part of the baking process is the cake batter rising up the sides of the pan and if you grease the loaf pan, the batter will not rise. You can line the bottom of the pan with a strip of parchment, just don't cover the whole pan.
The final key to a perfect Angel Food Cake Loaf is to invert the cake after it bakes. You can flip your cake pan over and rest the edges over two same sized cans or invert on a wire cooling rack. The important part is to let air circulate under the cake while it's cooling so the cake doesn't fall.
This mini Angel Food Cake baked in a loaf pan is the perfect light summer dessert topped with fresh berries and Cool Whip or this easy Pineapple Topping. Make a tasty summer party dessert by baking in mini loaf pans and layering Strawberry Topping and Whipped Cream for easy strawberry shortcakes.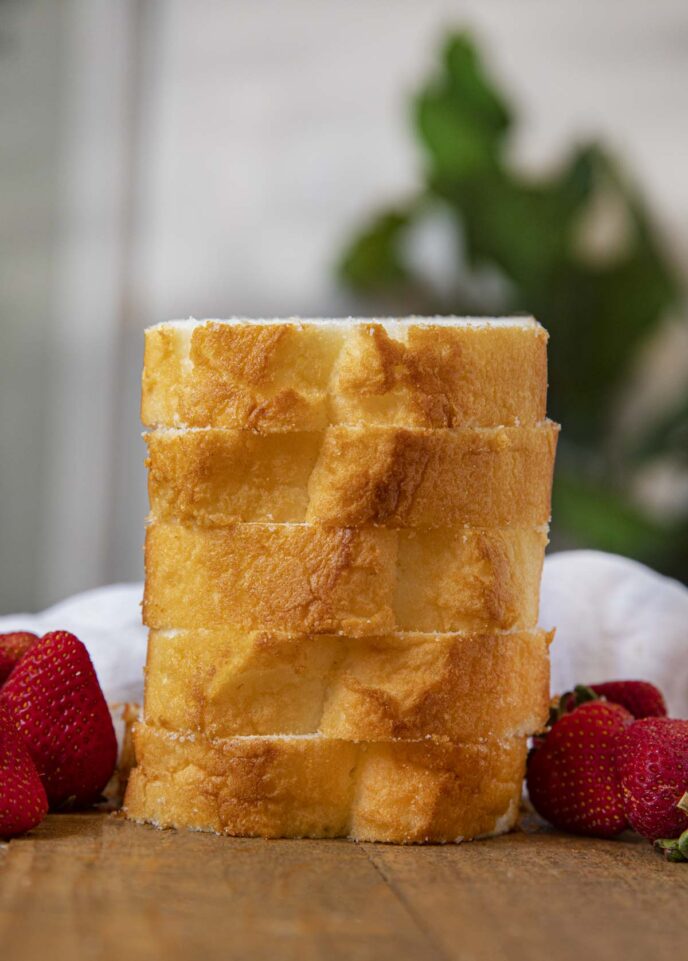 Create a free account to Save Recipes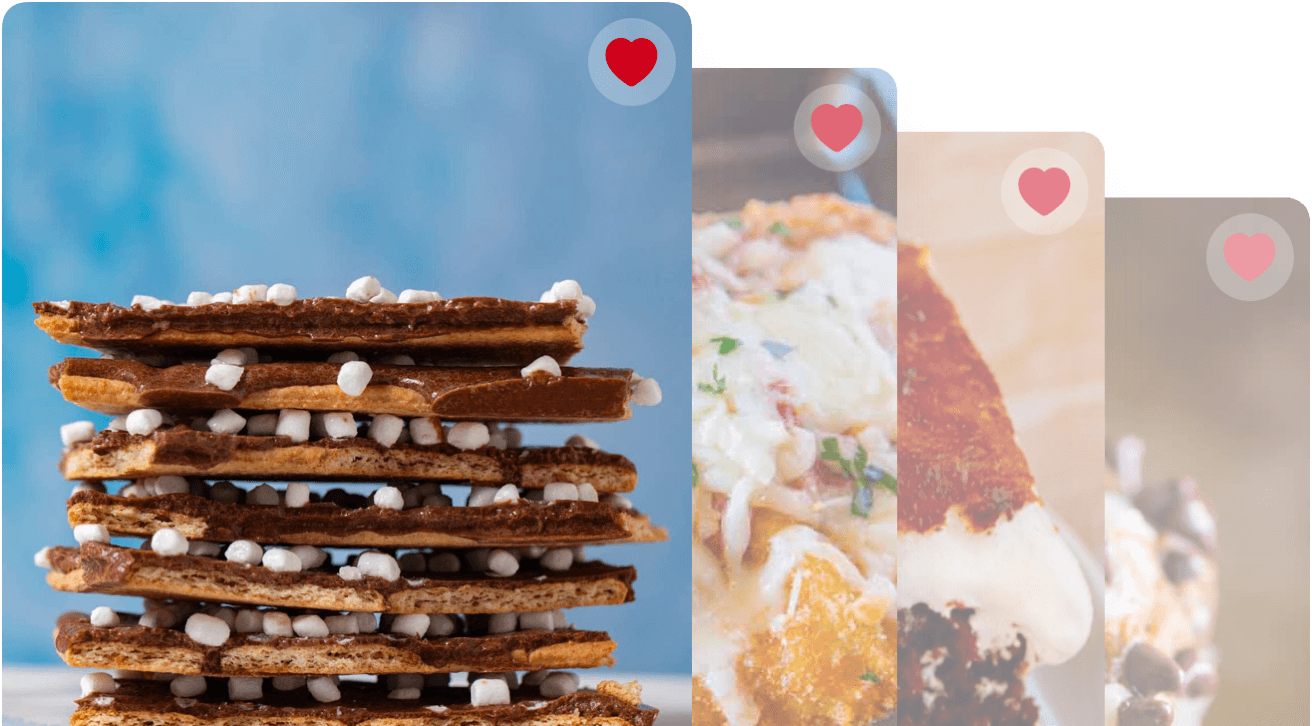 VARIATIONS ON ANGEL FOOD CAKE LOAF
Flour: If you don't have cake flour, substitute a cornstarch and all-purpose mixture. Place 1 tablespoon cornstarch in a ½ cup measuring cup and then fill to the top with all-purpose flour.
Cream of Tartar: Instead of cream of tartar you can swap in 2 teaspoons lemon juice or white vinegar.
Orange: Give your Angel Food Cake citrus flavor by substituting ¼ teaspoon orange extract for either the vanilla extract or the almond extract.
Cupcakes: Make individual serving Angel Food Cupcakes and bake in a muffin tin. Line muffin cups and fill to 2/3 full with cake batter. Bake for 18-20 minutes, until a toothpick comes out clean. No need to invert pan.
Sheet Cake: Bake in a 13 x 9 inch baking dish (bottom lined with parchment paper) to make an Angel Food Sheet Cake. Bake at 350 degrees for 25-30 minutes, then invert baking dish onto cans to cool.
More Tips for Making Angel Food Cake Loaf
Make sure all your equipment (pan, mixing bowls, beaters) are clean and dry. Egg whites won't whip properly if there is moisture and food bits in the bowl or on the beaters.
It's easier to separate your egg whites from egg yolks when the eggs are cold, but egg whites whip better when room temperature. Separate egg whites when cold then allow to come to room temperature.
"Fold In" means gently combine an ingredient, not stir it in. Use a large spatula and slowly fold in the flour mixture until just combined so you don't overmix the batter.
Cool completely before removing from pan. We used a loaf pan that is easy to remove a cake from because of fluting but you can also use parchment paper to make it easier to remove.
MORE EASY SUMMER DESSERTS
HOW TO STORE ANGEL FOOD CAKE LOAF
Serve: Angel Food Cake Loaf can be at room temperature, wrapped tightly in plastic wrap, for up to 3 days.
Store: Keep your cake in the refrigerator, covered in aluminum foil or plastic wrap, for 1 week.
Freeze: Cool cake completely and wrap tightly in plastic wrap. Place in a sealed container and freeze for up to 6 months.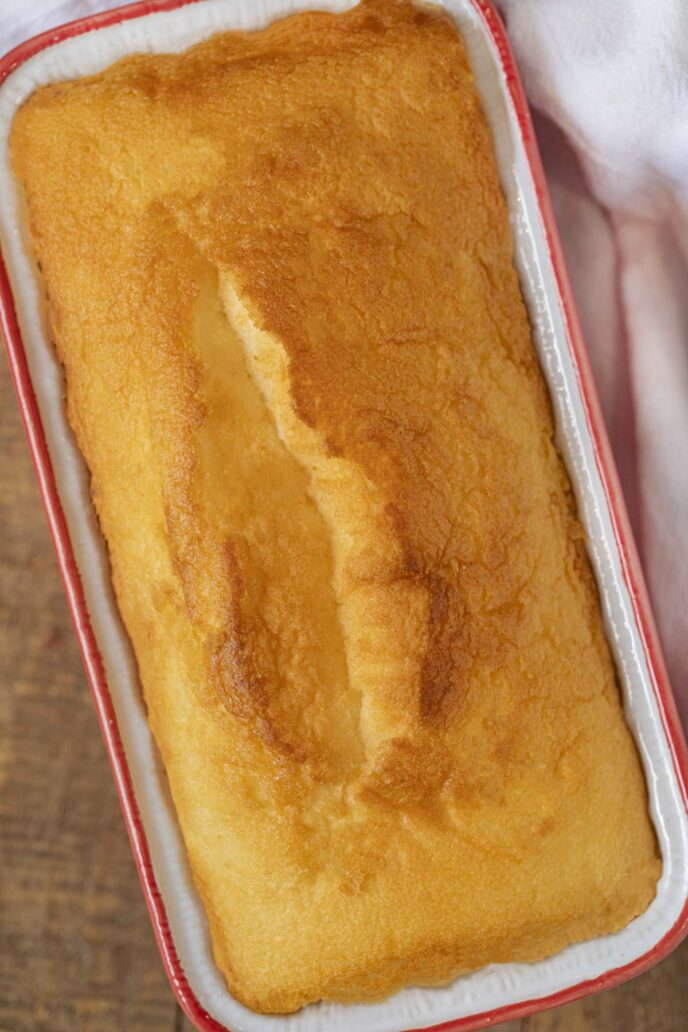 Ingredients
1/2

cups

cake flour

3/4

cups

white sugar

1/4

teaspoon

salt

7

large

egg whites

1

teaspoon

cream of tartar

1/2

teaspoon

vanilla extract

1/2

teaspoon

almond extract
Instructions
Pre-heat oven to 325 degrees,

Make sure your pan, stand mixer, sifter and whisks is dry and clean and without grease or the loaf won't rise.

Sift the flour, sugar and salt together in a large bowl.

Add the egg whites to your stand mixer and on high speed beat the egg whites to stiff peaks.

Add in the cream of tartar, vanilla and almond extracts and beat until they're just combined.

Fold the dry ingredients into the egg whites with a spatula then pour the batter into your loaf pan.

Flip your cake pan over and rest the edges over two same sized cans or invert on a wire cooling rack and cool completely before removing from loaf pan.
Nutrition
Calories:
117
kcal
|
Carbohydrates:
25
g
|
Protein:
4
g
|
Fat:
1
g
|
Saturated Fat:
1
g
|
Sodium:
117
mg
|
Potassium:
112
mg
|
Fiber:
1
g
|
Sugar:
19
g
|
Calcium:
2
mg
|
Iron:
1
mg