Breakfast Pork Sausage is a hearty addition to any morning. With savory flavors of sage, marjoram, and red pepper, and a sweet hint from brown sugar.
This easy Breakfast Recipe is quick enough to throw together with some simple fresh eggs on a rushed morning and delicious enough to serve with your favorite holiday breakfasts. Try it as a side for Sticky Monkey Bread or Sheet Pan Pancakes. The Breakfast Pork Sausage makes an excellent savory complement to sweet dishes, and the 10-15 minutes of cooking won't slow down your busy morning too much.
BREAKFAST PORK SAUSAGE
Homemade Breakfast Sausage is wonderfully easy to make and sure to become a go-to recipe to give your family some delicious protein in the morning. Quality pork comes with plenty of savory and sweet natural flavor. This recipe adds to that with rich seasonings and brown sugar that make the seasoned pork absolutely delicious. The marjoram even gives a taste similar to Polish pork sausage, only this recipe is much easier to make than classic Polish pork sausage.
You'll love how the smell of Pork Breakfast Sausage fills the house while the patties bake! It's a good thing the recipe is so quick, because the aroma is so irresistible you'll barely be able to wait to enjoy it.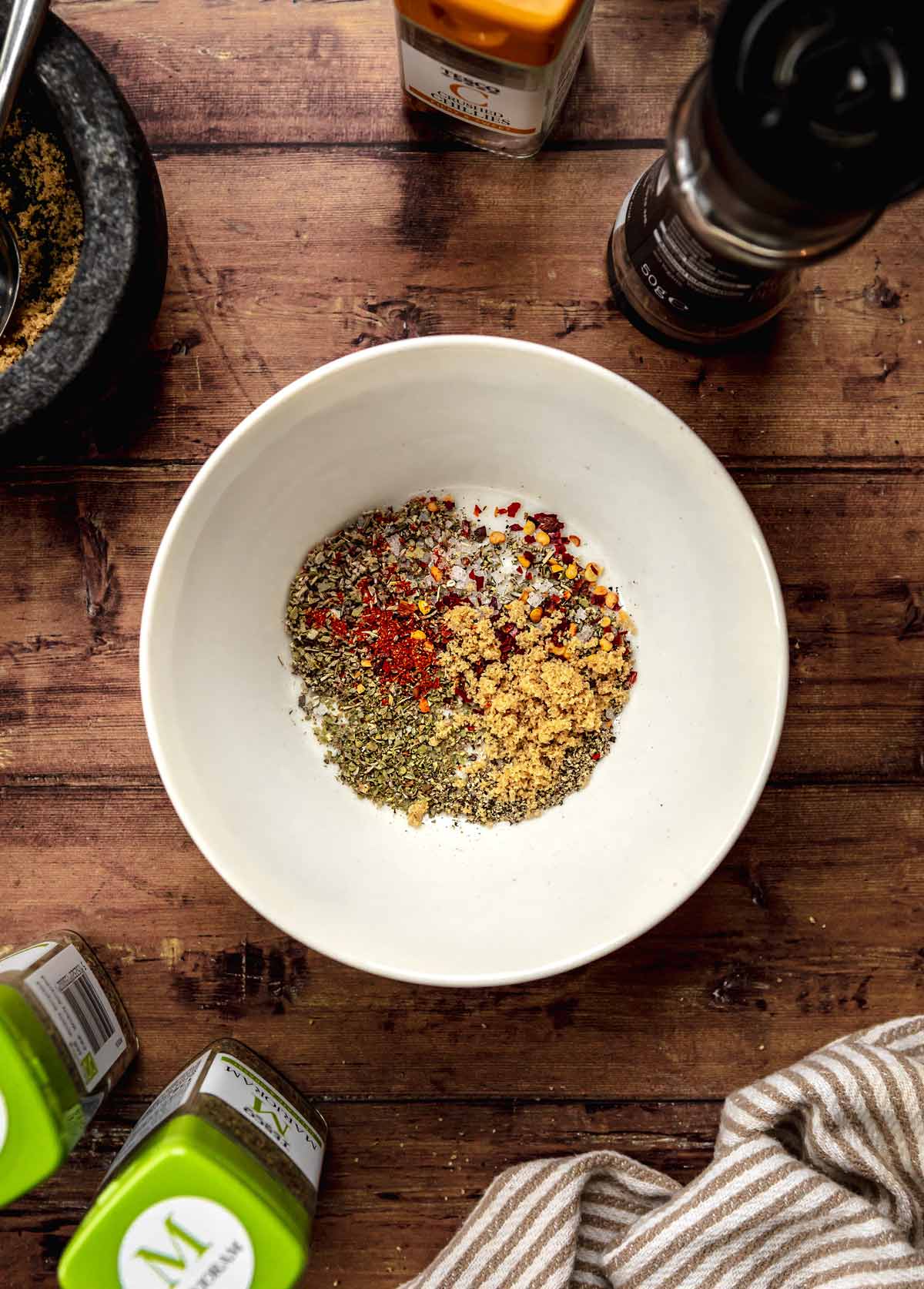 We all know mornings can be hectic, that's why it's so great to have recipes like this one with fast and simple cooking instructions that you can whip up in minutes. There's no need for lots of prep or fancy ingredients in Breakfast Sausage Patties. You just need a 2-pound package of ground sausage, seasonings you probably already have, and about 5 spare minutes to prep.
Once the Breakfast Pork Sausage recipe is ready, you can toss it in an egg scramble, serve it on the side of Pancakes, or toss it in a breakfast wrap for an on-the-go meal. One of the many great things about the Breakfast Pork Sausage recipe is how versatile it is. There's really no breakfast or brunch that can't be made even better with this simple dish.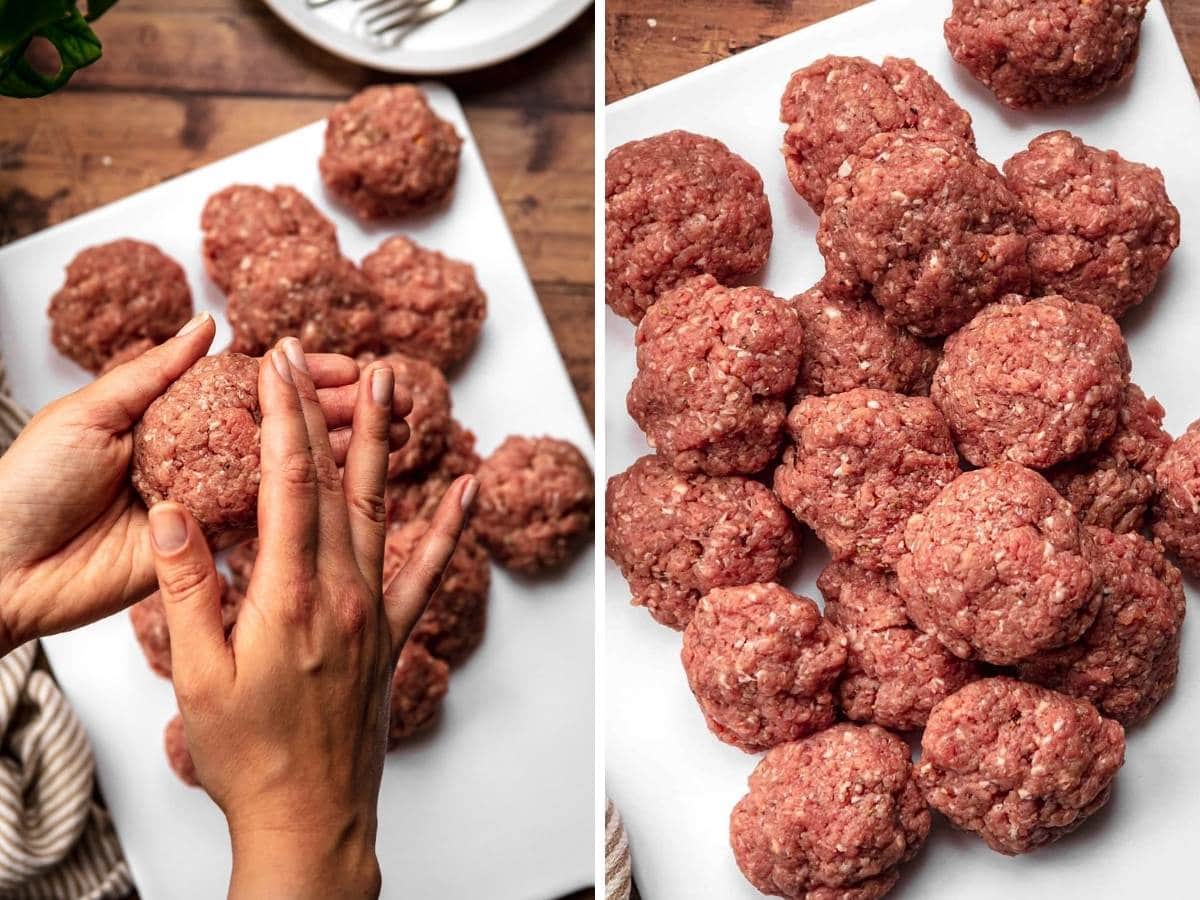 WAYS TO USE BREAKFAST PORK SAUSAGE
You can use Homemade Pork Sausage as an ingredient in a variety of recipes. Once the sausage is cooked and has seasonings added, you can mix it into a variety of delicious recipes. Here are some favorites to try:
Whether you mix Breakfast Pork Sausage into another recipe, serve it as your main, or as a side dish, it makes a delicious and hearty breakfast that your whole family is sure to love.
DISHES TO SERVE WITH BREAKFAST SAUSAGE
TIPS FOR MAKING BREAKFAST PORK SAUSAGE
Flavor mixture: To start the pork sausage recipe, first combine the sage, salt, black pepper, marjoram, brown sugar, crushed red pepper, and cloves in a small bowl. Mix the ingredients well.
Breakfast Sausage Patties: Unwrap the 2-pound package of ground pork. Place the pork into a large bowl. Add the spices on top and mix the meat and seasoning together with your hands. You can wear plastic gloves if you don't want to touch the meat. After the spices are evenly disbursed into the meat, use your hands again to form the meat into breakfast sausage patties.
Cook: Add the patties to a large skillet over medium heat. Cook for about 5 minutes then flip the heated portion over to heat the other side. For food safety, use a food thermometer to check the internal temperature. Put the food thermometer in the center of sausage patties at the thickest part. The internal temperature should be 160 degrees for food safety.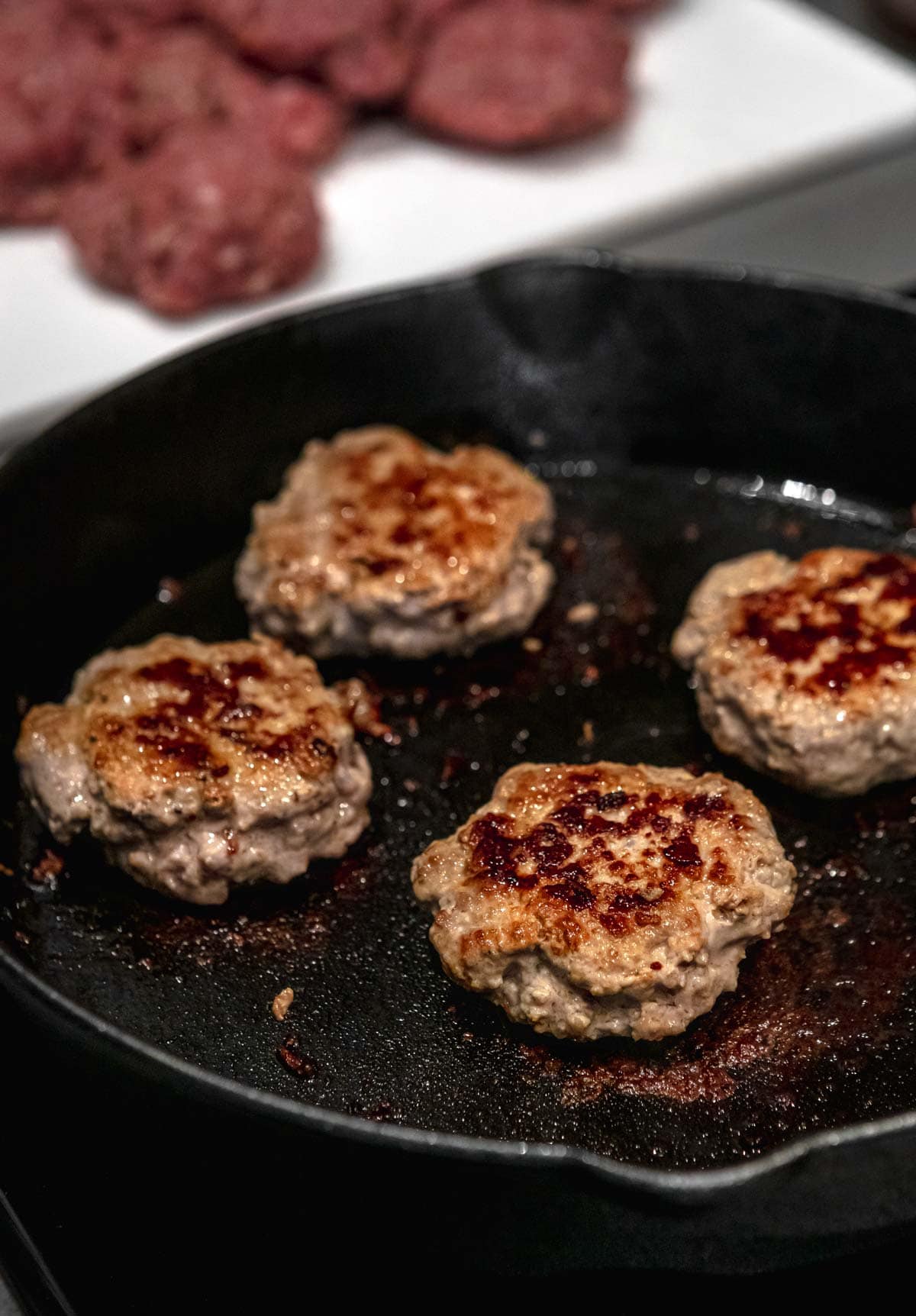 Create a free account to Save Recipes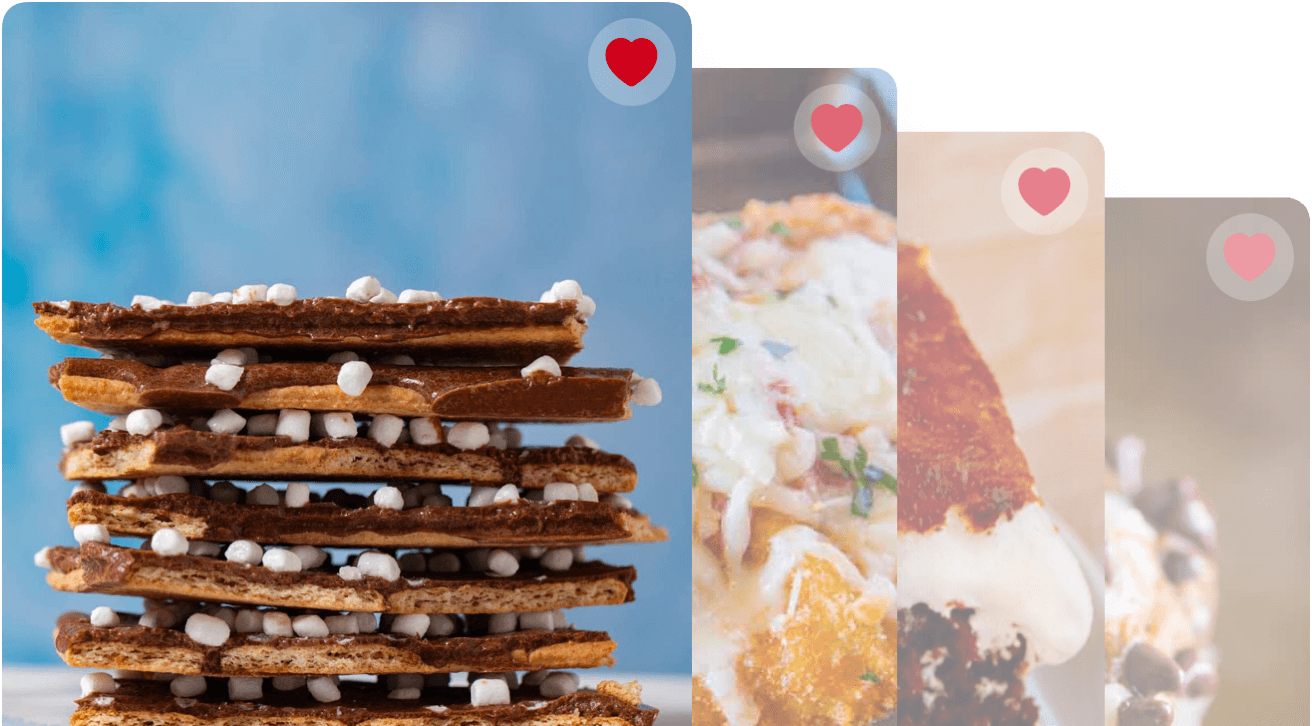 VARIATIONS ON BREAKFAST PORK SAUSAGE
Meat: Instead of using pork products for your breakfast sausage, you can use a 2-pound package of ground turkey, ground chicken, or ground beef. It will be a different flavor than pork products, but you can still use the same seasonings in the other meat that you would in seasoned pork.
Spices and fresh herbs: You can experiment with the flavor of your Breakfast Pork Sausage patties by adding different savory seasonings and fresh herbs to the recipe to add to the natural flavor. Add in some kosher salt or sea salt. You could also add fresh sage, nutmeg, paprika, oregano, garlic powder, or Italian spices. If you want to add some spice try natural spices like a teaspoon cayenne pepper or add an extra teaspoon red pepper flakes.
Hickory smoking: To get the hickory smoking flavor without cooking the pork over wood, you can just add on some hickory smoke seasoning.
Add-ins: There are plenty of other additions you can add to this recipe apart from seasonings. Try putting some of your favorite veggies in a food processor. Bell pepper, tomatoes, red onion, or carrots could make great additions. Pulse the veggies in the food processor until they're in small enough pieces to add to the meat mixture. You could also whisk the ground sausage in a skillet with some fresh eggs for a sausage and egg scramble.
MORE SAUSAGE RECIPES
HOW LONG IS BREAKFAST PORK SAUSAGE GOOD?
Serve: Don't leave Breakfast Pork Sausage at room temperature for more than 2 hours after it's cooked.
Store: Let the Pork Sausage cool down before putting it in a freezer bag or another airtight container to store in the fridge. It will stay good in the fridge for 3-4 days.
Freeze: You can also keep sausage in freezer-safe containers to store them in the freezer for up to 2 months. For best results put the sausage in freezer bag separated by parchment paper so they don't stick together. Let the sausages thaw in the fridge before reheating them.


Ingredients
2

teaspoons

dried sage

2

teaspoons

salt

1

teaspoon

ground black pepper

1/4

teaspoon

dried marjoram

1

tablespoon

brown sugar

1/8

teaspoon

crushed red pepper flakes

1

pinch

ground cloves

2

pounds

ground pork
Instructions
In a small, bowl, combine the sage, salt, ground black pepper, marjoram, brown sugar, crushed red pepper, and cloves.

Mix well.

Place the pork in a large bowl and add the mixed spices to it.

Mix well with your hands and form into patties.

Saute the patties in a large skillet over medium high heat for

5 minutes

per side, or until internal pork temperature reaches 160 degrees F (73 degrees C).
Nutrition
Calories:
305
kcal
|
Carbohydrates:
2
g
|
Protein:
19
g
|
Fat:
24
g
|
Saturated Fat:
9
g
|
Cholesterol:
82
mg
|
Sodium:
646
mg
|
Potassium:
325
mg
|
Fiber:
1
g
|
Sugar:
1
g
|
Vitamin A:
17
IU
|
Vitamin C:
1
mg
|
Calcium:
16
mg
|
Iron:
1
mg