Candied Sweet Potatoes are a traditional side for holidays like Thanksgiving or Christmas with butter (or margarine), brown sugar, cinnamon and marshmallows.
Candied Yams are the classic holiday side dish on tables across the country every year and these Candied Sweet Potatoes with Marshmallows take that recipe up a notch! For more ideas of what to cook for the holidays, check out our Holiday Recipes.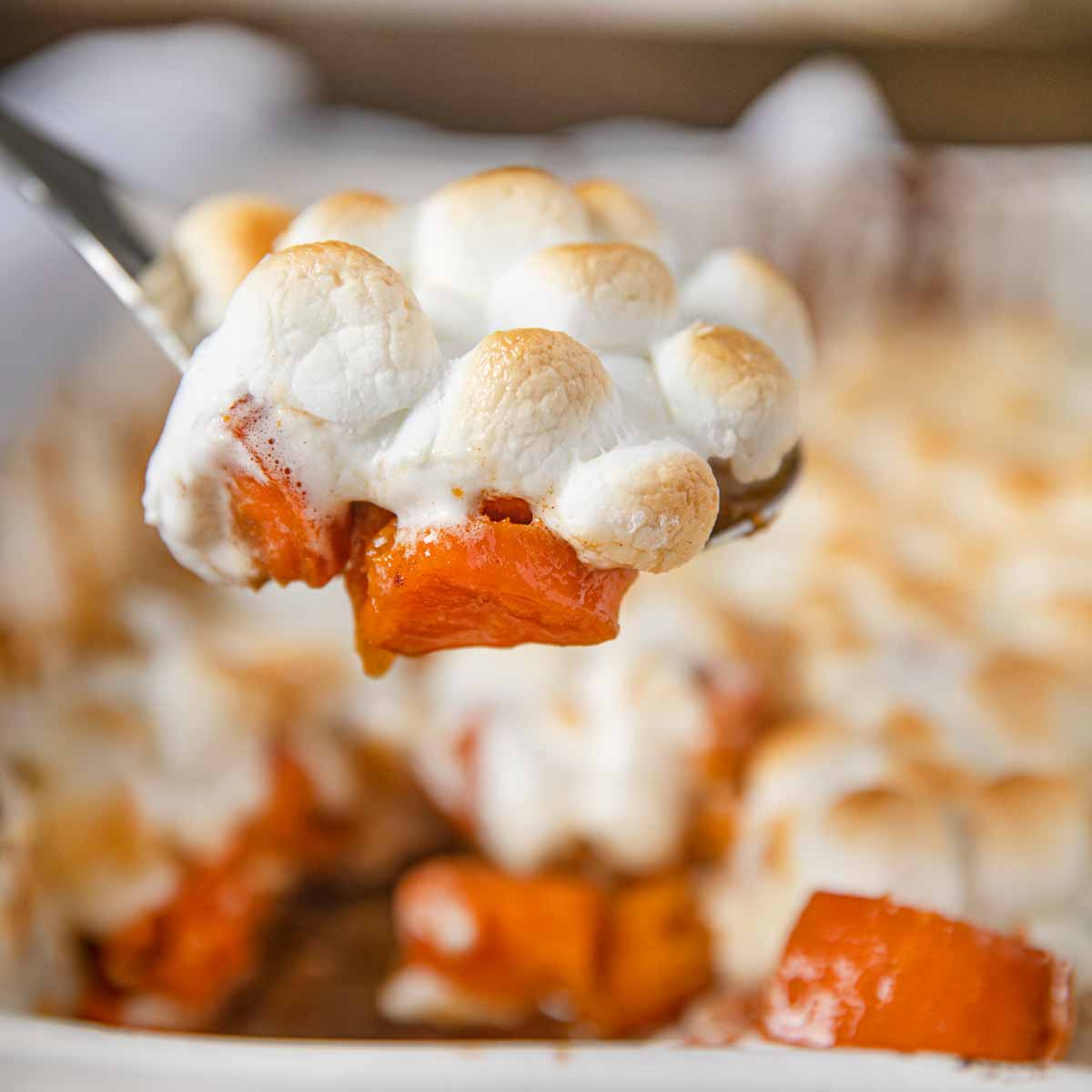 CANDIED SWEET POTATOES WITH MARSHMALLOWS
Thanksgiving is coming up quick, so if you need a side dish that's really going to wow your extended family, then you need to try this delicious sweet potato recipe. Candied Sweet Potatoes are fork-tender and covered in ground cinnamon and mini marshmallows.
This is the best candied sweet potato recipe ever. Why? It takes ten minutes to peel your sweet potatoes and toss with the ingredients, less time than the oven takes to preheat.
As far as Thanksgiving recipes go, this is one of the easiest you'll make, and they are the perfect addition to any holiday meal. This recipe is not just good for Thanksgiving either, we love this recipe for Christmas and Easter! Any holiday meal where we enjoy a large gathering with a main course of a turkey, baked ham or prime rib, we enjoy baked potatoes too.
OTHER DELICIOUS HOLIDAY SIDE DISHES
HOW TO MAKE CANDIED SWEET POTATOES
Preheat oven to 375 degrees.
Toss all sweet potatoes, butter, brown sugar and spices together in a large bowl.
Add the mixture to a 9×13 baking dish and cover with foil pan.
Cook for 30 minutes
Uncover and stir.
Cook an additional 20 minutes.
Top with marshmallows and broil for up to30 seconds, 6-8 inches from the top broiler.
Can you make Candied Sweet Potatoes the night before?
You can make Candied Sweet Potatoes the night before, up until the marshmallow topping. While your turkey is resting and your oven is already heated, put your sweet potatoes back in the oven to warm them. Once warmed through, turn the oven to broil and top the sweet potatoes with marshmallows and broil until golden brown.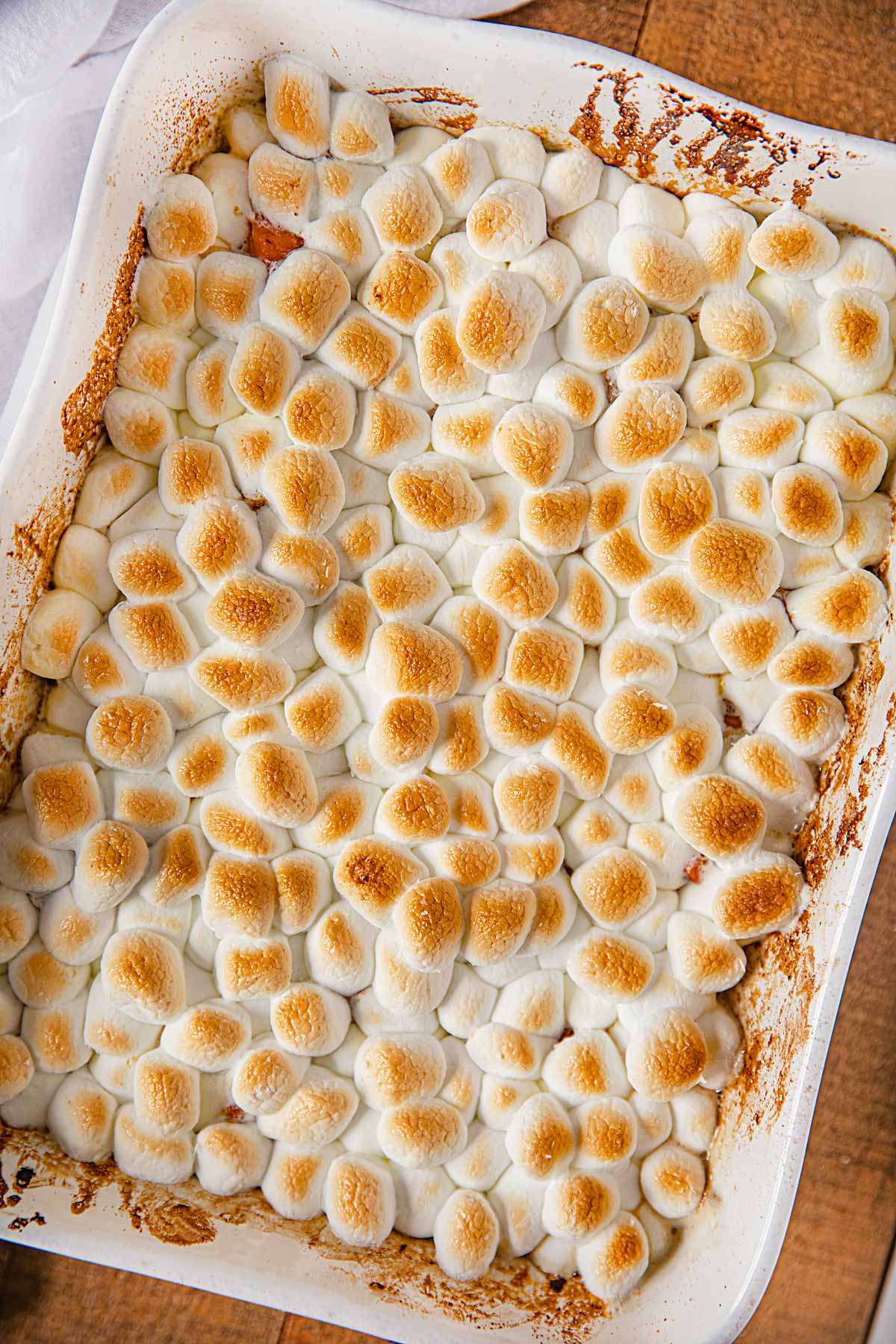 Create a free account to

Save Recipes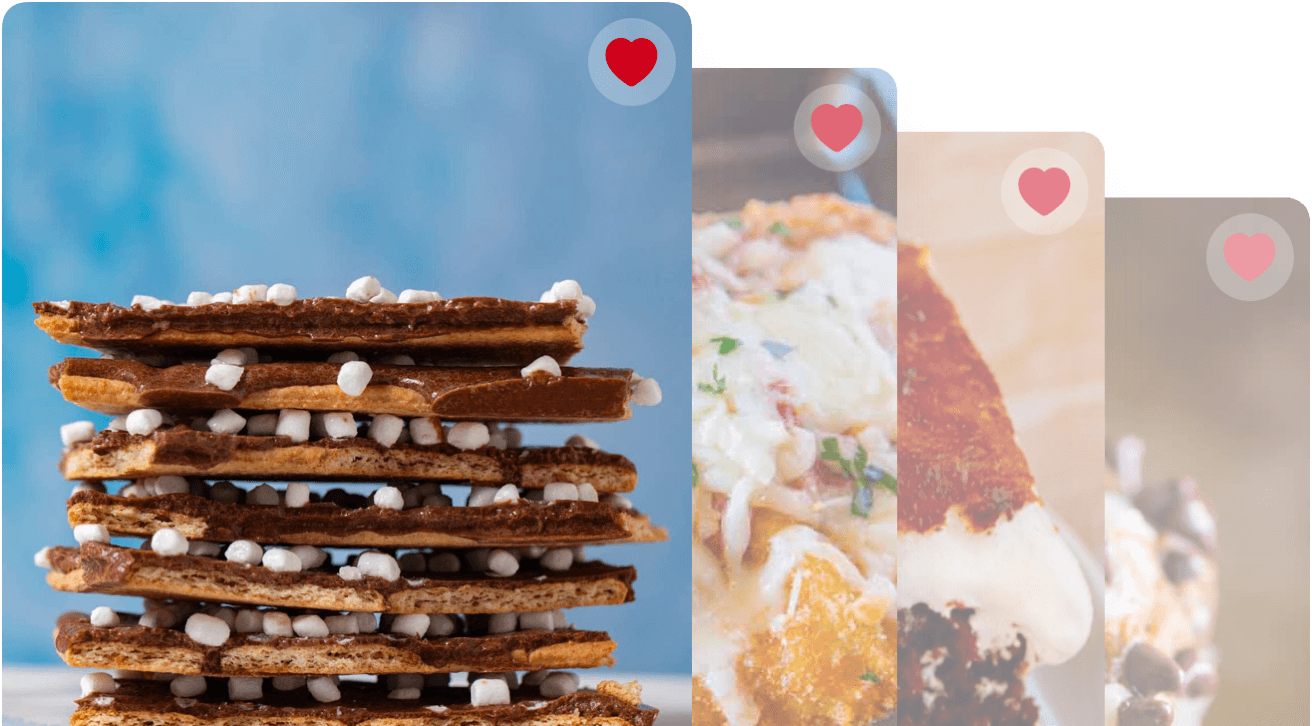 VARIATIONS ON CANDIED SWEET POTATOES
Spices: Sweet potatoes are a root vegetable that goes well with so many spices. Add some cayenne or paprika for some warmth. You can even add Pumpkin Pie Spice to make them burst with holiday flavors.
Nuts: Take this fall dish to the next level by making your Candied Sweet Potatoes with pecans. Sprinkle chopped pecans over the sweet potatoes before baking for added crunch and flavor.
Maple: Candied Sweet Potatoes with maple syrup is a great way to further update this classic dish. Swap out the brown sugar for maple syrup and reduce the butter to ¼ cup.
TIPS FOR MAKING CANDIED SWEET POTATOES
If you choose to add the marshmallows to the top and then place the whole dish under the broiler, keep a very close eye on it to make sure that it doesn't burn.
Slicing and dicing make a difference. Southern Candied Sweet Potatoes are traditionally sliced. We dice the potatoes in this recipe, so if you choose to slice your potatoes and line them up like Scalloped Potatoes, they will cook faster so keep an eye on them. They are done when they are fork tender.
To peel or not to peel is up to you. You can eat the skin of sweet potatoes and many people like that texture. There is a current meal delivery service that we use (and love) that serves it's meals with sweet potatoes with the skin on. While I would not originally have considered this appealing, I can tell you it has changed how our kids enjoy them in meals and we now enjoy sweet potatoes skin on.

Eating your sweet potatoes with the skin on contain MANY more nutrients than peeling the skin. This may not be the recipe where you worry about the nutrients in a sweet potato, but it could be food for thought for January. 😉
If you want to enjoy your sweet potatoes skin on be sure to scrub your sweet potatoes VERY WELL. The skin is thick and dirt can cling well to it.
MORE HOLIDAY SIDE DISH RECIPES
HOW LONG ARE CANDIED SWEET POTATOES GOOD?
Serve: Don't leave the Sweet Potatoes out for longer than about 2 hours at room temperature.
Store: Candied Sweet Potatoes will last up to about 4 days in the fridge as long as they are properly sealed in plastic wrap or an airtight container.
Freeze: You can freeze Candied Sweet Potatoes for up to 6 months. Remove the marshmallows before freezing and add a new layer when you're ready to reheat.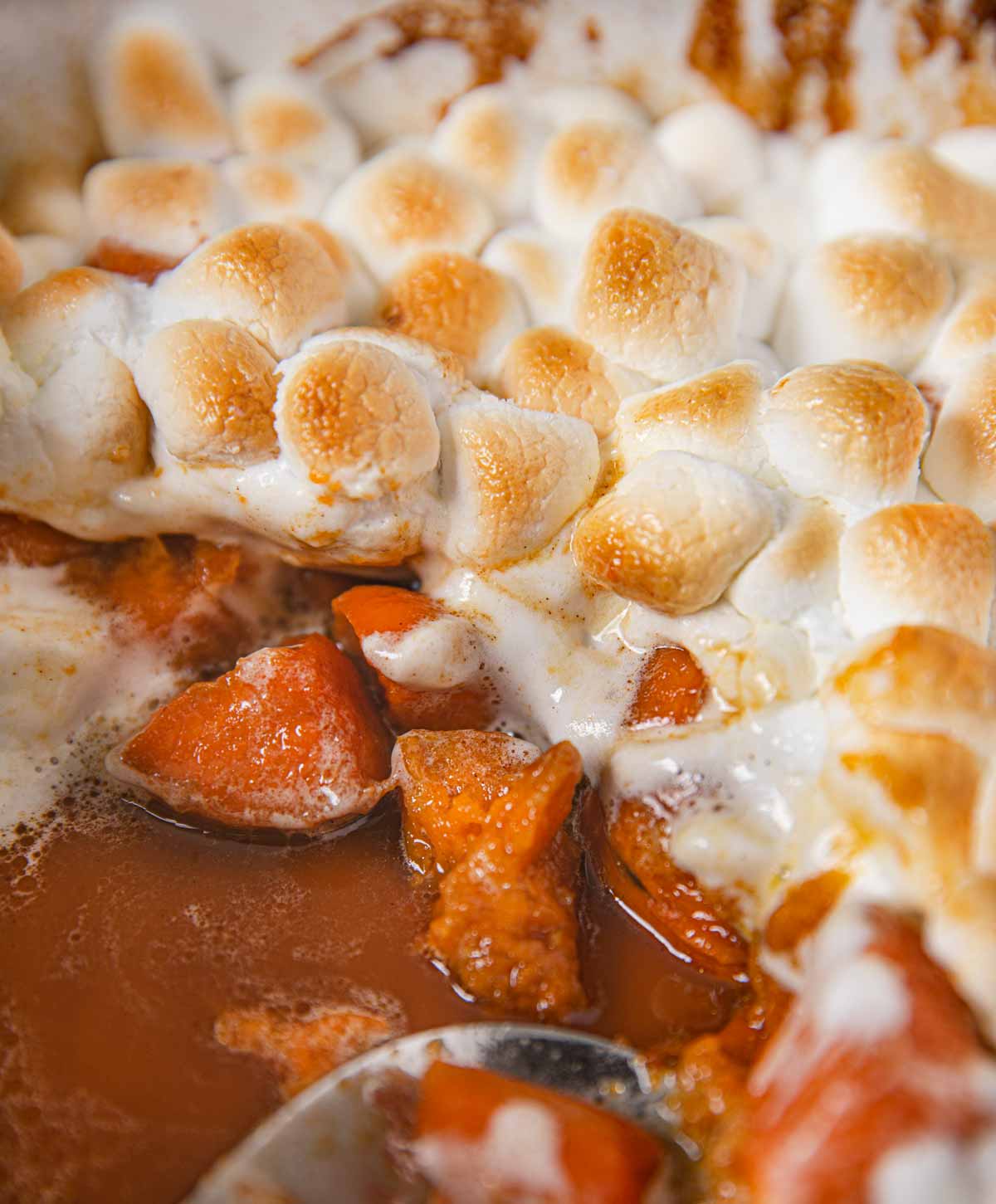 Ingredients
2

large

sweet potatoes

, cubed

1/2

cup

unsalted butter

, melted

3/4

cup

brown sugar

, packed

1/4

teaspoon

kosher salt

1/2

teaspoon

cinnamon

1/4

teaspoon

nutmeg

1/4

teaspoon

ginger

2

cups

mini marshmallows
Instructions
Preheat oven to 375 degrees.

Toss the sweet potatoes, butter, brown sugar, salt, cinnamon, nutmeg and ginger together in a large bowl.

Add the mixture to a 9x13 baking dish and cover with foil pan.

Uncover and stir sweet potatoes gently.

Cook an additional

20 minutes

uncovered.

Top with marshmallows and broil for up to

30 seconds

, 6-8 inches from the top broiler.
Nutrition
Calories:
392
kcal
|
Carbohydrates:
64
g
|
Protein:
2
g
|
Fat:
15
g
|
Saturated Fat:
10
g
|
Cholesterol:
41
mg
|
Sodium:
182
mg
|
Potassium:
419
mg
|
Fiber:
3
g
|
Sugar:
41
g
|
Vitamin A:
16551
IU
|
Vitamin C:
3
mg
|
Calcium:
61
mg
|
Iron:
1
mg