See's Bordeaux Pecan Fudge is the perfect copycat for See's Candies buttery, creamy, and sweet fudge. With brown sugar, heavy cream, vanilla, and pecans.
Copycat Recipes are always some of the most popular on the site. Who doesn't love making their favorite restaurant recipes from their own home? This Pecan Fudge is just as easy as our classic Chocolate Fudge recipe, but tastes exactly like See's Candies' Bordeaux Fudge.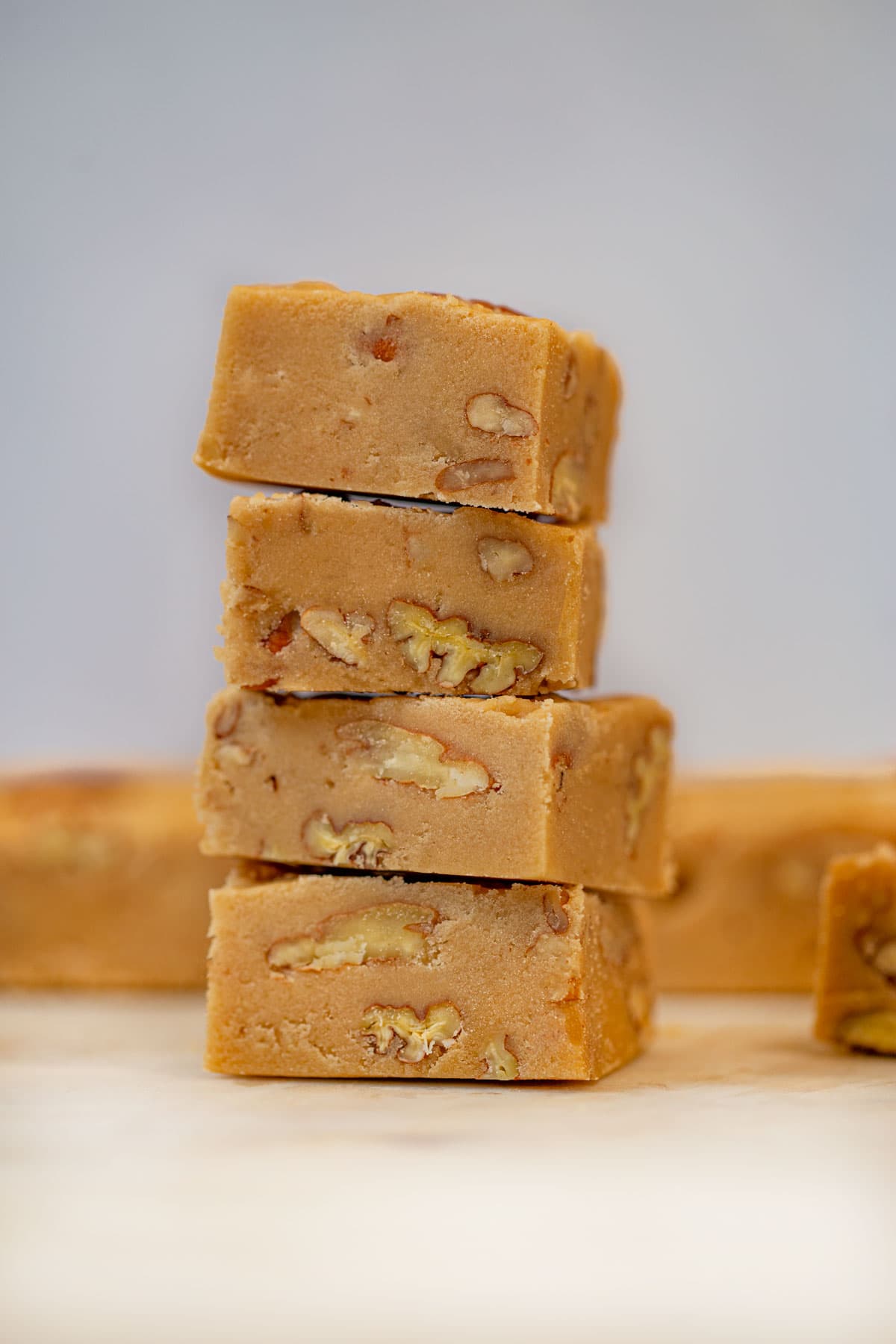 SEE'S BORDEAUX PECAN FUDGE (COPYCAT)
See's Bordeaux Pecan Fudge is one of the most delicious candies they sell. The fudge has a sweet, rich taste and the pecans add a nice crunch to the otherwise smooth and soft texture. If you've ever bought one of their variety boxes, then you know these little pieces of fudge are a standout every time. Now, instead of having to buy a box of it, you can make your own that turns out just as delicious.
It's an easy Homemade Candy Recipe, that's sure to be a hit with everyone who tries it. Homemade fudge is perfect to whip out during the holiday season, but this recipe is easy enough you can just make the next time you have sweet tooth.
BORDEAUX PECAN FUDGE AS A GIFT
Fudge makes an excellent gift for the holidays, Mother's Day, or as an end of the year gift for teachers. Because fudge is soft, the most important part of preparing it as a gift is making sure the pieces don't get misshapen or stuck together.
To package the fudge in a tin start by cutting the fudge into square pieces. Line your tin with parchment paper cut to size. Place the squares of fudge in the tin. Add a layer of parchment paper for each layer of fudge you add. If you're giving the gift during warm months and are extra worried about them sticking together, you can wrap each piece of fudge in parchment paper individually. Tie a ribbon or twine around your homemade candy wrapper for a more decorative look.
If you're mailing the fudge you'll have to be a little more careful. Put your tin or container inside a shipping box of a similar size. To keep the Pecan Fudge cool during shipment, place a frozen gel pack in the container. Be sure to wrap the gel pack in plastic so it doesn't leak on the fudge or packaging.
MORE HOMEMADE FUDGE RECIPES
HOW TO MAKE SEE'S BORDEAUX PECAN FUDGE (COPYCAT)
If you've never tried making homemade fudge, this is a great recipe to try your hand at. By just following the step-by-step instructions you can make soft, melt-in-your-mouth fudge every time. It just takes a few minutes to prep, then you just let the fudge cool in the fridge.
Start by preparing your pan. Line it with tin foil and spray the tin foil with a non-stick spray. This will make it much easier to get the fudge out of the pan once it's done.
Add the sugar, brown sugar, cream, butter and salt to a pot. Turn on the heat and bring the ingredients to a boil. Be sure to stir continuously so the sugar doesn't burn.
Once the sugar and butter mixture reaches 235 degrees F, turn the burner off and mix in the powdered sugar.
Pour the mixture into a stand mixer, and beat on a low speed. The mixture will begin to cool down and become less shiny. It should take about 4-5 minutes
Add in the vanilla and pecans, and continue to mix in the stand mixer.
Once the last two ingredients are combined in the fudge mixture, use a spatula to pour and spread the fudge in your prepared pan.
Put the Bordeaux Pecan Fudge in the fridge to harden for 4 hours before serving.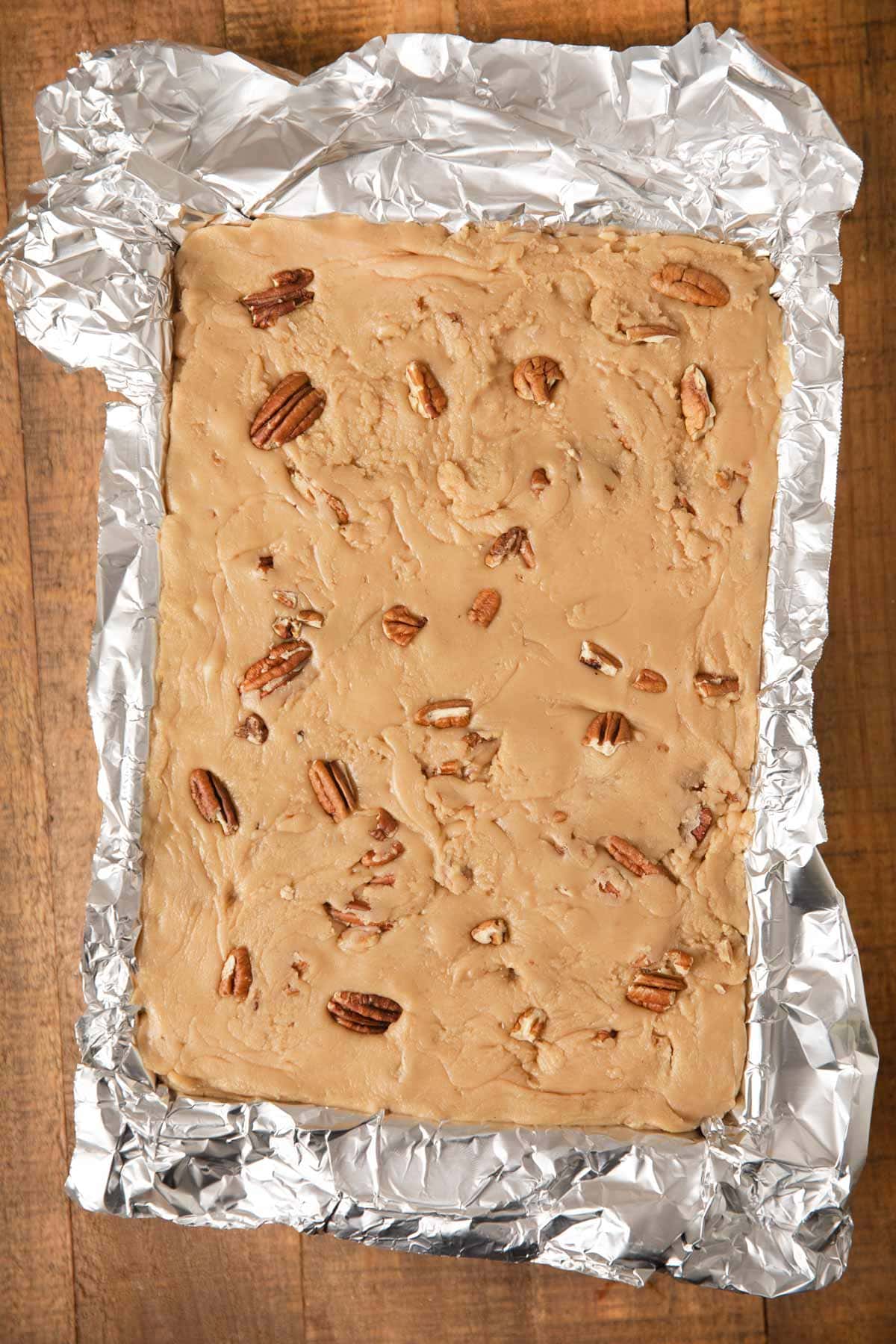 Create a free account to

Save Recipes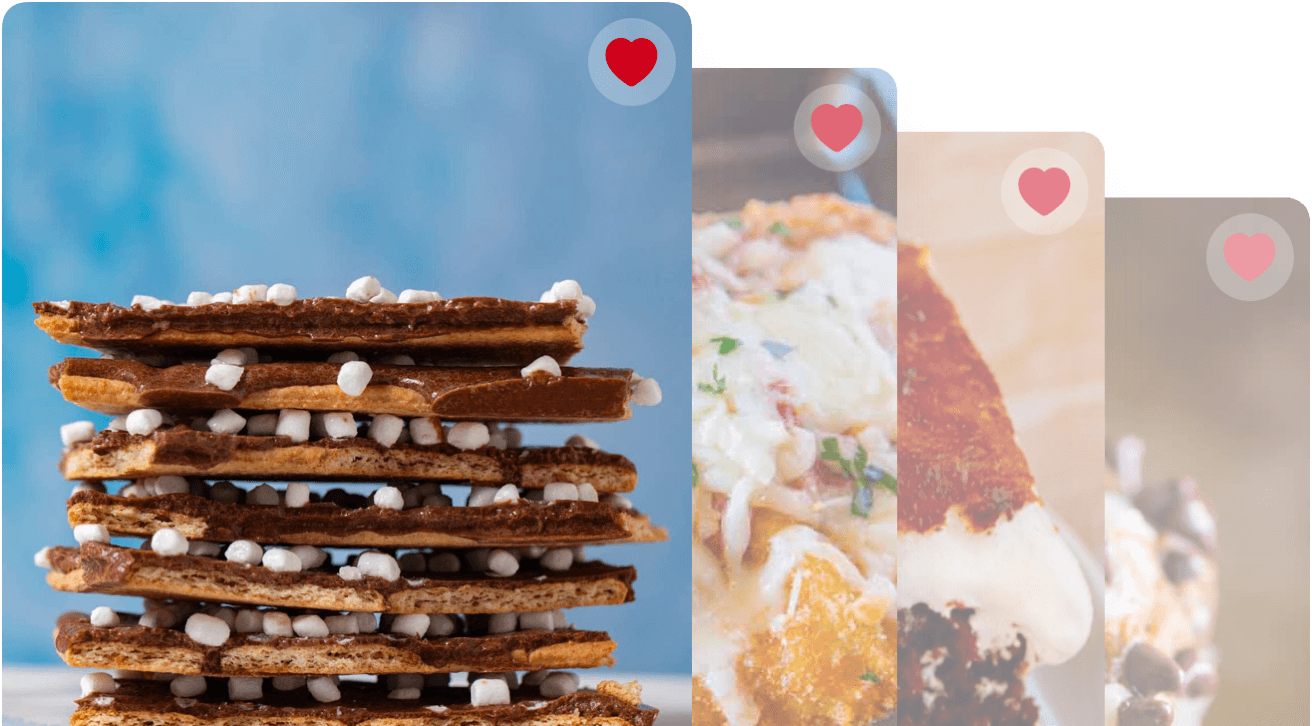 VARIATIONS ON SEE'S BORDEAUX PECAN FUDGE (COPYCAT)
Nuts: Instead of using pecans you can try using almonds, walnuts, or peanuts in your fudge recipe.
Toppings: There are lots of fun and festive toppings you can add to your fudge for decorations. Try adding on some sprinkles, or drizzling some melted peanut butter or white chocolate over the top.
Chocolate Chips: You can mix in some mini chocolate chips with the fudge recipe. Wait to add in the chocolate chips until after the fudge has mostly cooled in the stand mixer, so the chocolate chips don't just melt.
MORE HOLIDAY CANDY RECIPES
HOW TO STORE SEE'S BORDEAUX PECAN FUDGE (COPYCAT)
Serve: You can keep your fudge in an airtight container at room temperature for up to a week. Just make sure it's not in too warm of a place or the fudge will get too soft and melty.
Store: Stored tin the fridge, Bordeaux Pecan Fudge can stay good for up to 2 weeks. Keep it in an airtight container separated by parchment paper so the pieces of fudge don't stick together.
Freeze: Fudge can be frozen for up to 3 months. For best results wrap the squares of fudge in wax paper, then wrap them again in plastic wrap. Once the pieces are wrapped put them in an airtight freezer bag to store.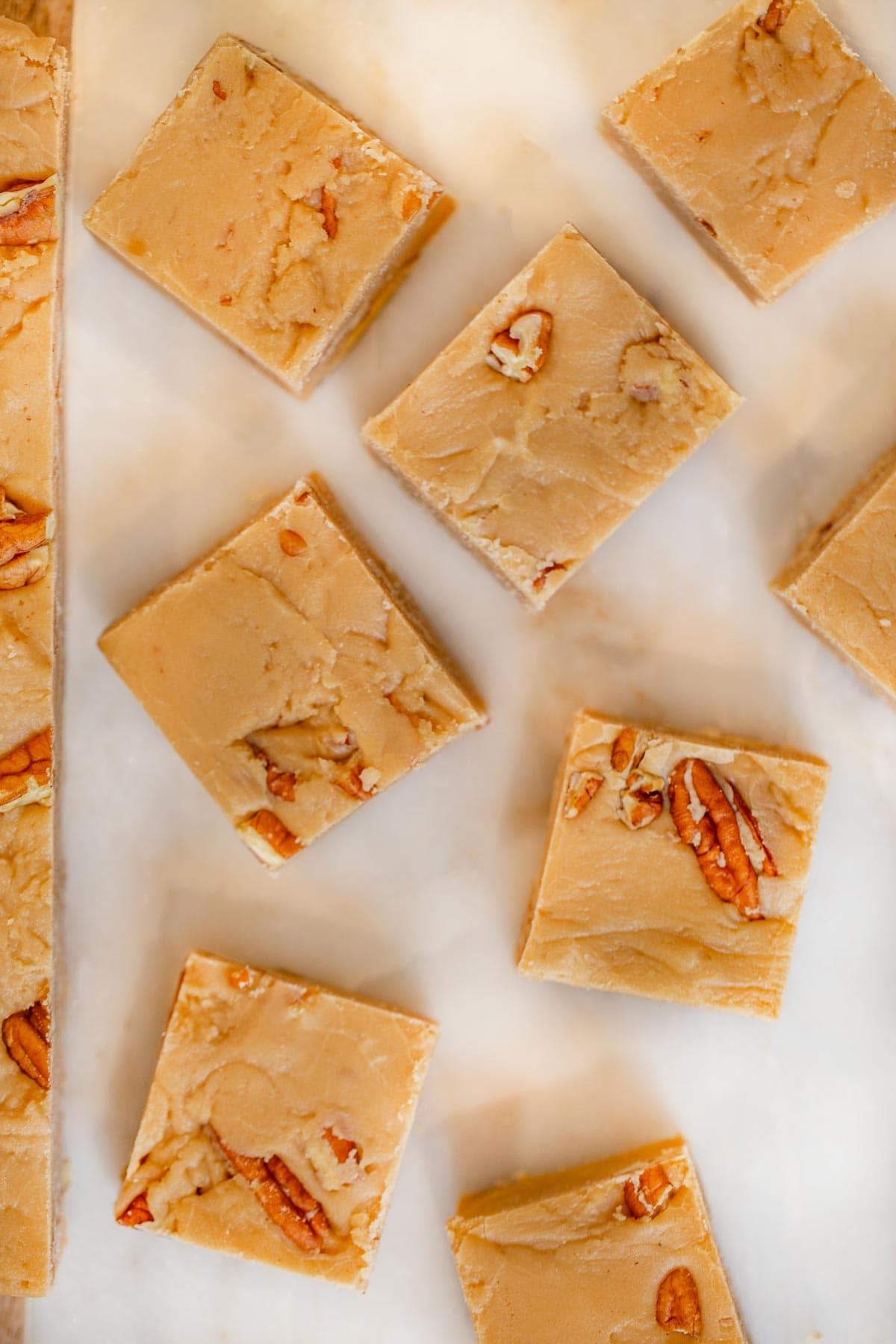 Ingredients
1

cup

sugar

1

cup

brown sugar

1

cup

heavy cream

1

cup

unsalted butter

1/4

teaspoon

salt

1

tablespoon

vanilla extract

4

cups

powdered sugar

2

cups

pecans
Instructions
Line a 9x13 pan with foil and spray with vegetable oil spray.

To a large pot add the sugar, brown sugar, heavy cream, butter and salt.

Bring to a boil, stir constantly, and cook for

7-8 minutes

when it reaches 234 degrees.

Turn off the heat and stir in the powdered sugar.

Move mixture to a stand mixer and beat for

4-5 minutes

on low speed until the mixture begins to cool and is no longer very shiny.

Add in the vanilla and pecans and mix.

Spread into baking pan gently.

Refrigerate for

4 hours

before slicing.
Nutrition
Calories:
305
kcal
|
Carbohydrates:
39
g
|
Protein:
1
g
|
Fat:
17
g
|
Saturated Fat:
8
g
|
Cholesterol:
34
mg
|
Sodium:
32
mg
|
Potassium:
56
mg
|
Fiber:
1
g
|
Sugar:
37
g
|
Vitamin A:
387
IU
|
Vitamin C:
1
mg
|
Calcium:
22
mg
|
Iron:
1
mg