Slow Cooker Meatloaf has the flavors of classic meatloaf with a delicious glaze made with ketchup and brown sugar, done in your slow cooker!
Classic Beef Meatloaf is a classic comfort food, especially when served with a side of Easy Mashed Potatoes. Turning favorite Dinners into a Slow Cooker Recipe means you get all the deliciousness with a fraction of the work!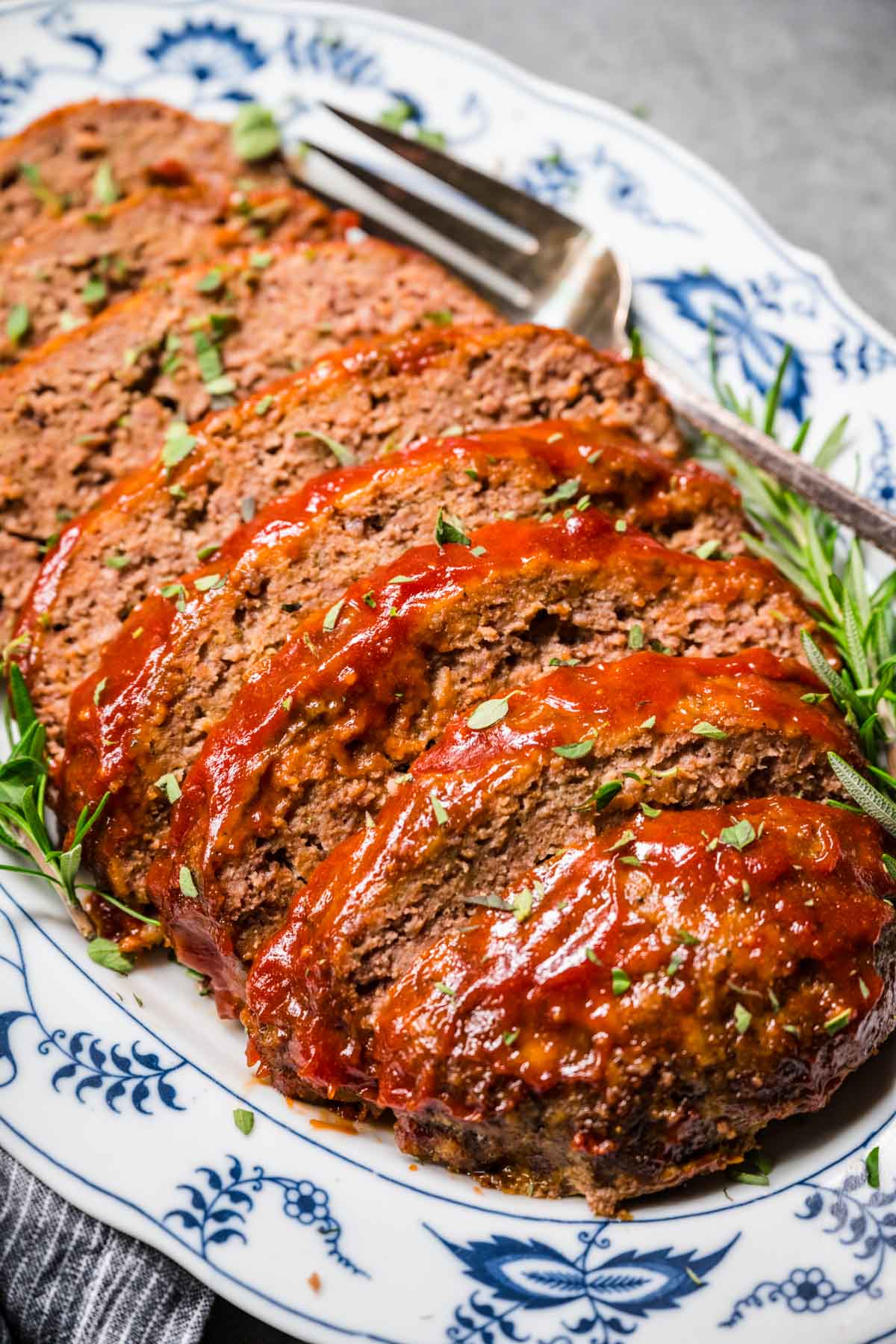 A classic meatloaf recipe is made in an oven but using a slow cooker allows you to have a flavorful dinner on the table as soon as you walk through the door. It's the perfect busy weeknight meal that lets you enjoy one of your favorite comfort foods without the wait. Plus this hearty meaty dinner makes amazing leftovers all week long!
There's something to be said about the nostalgic flavors of meatloaf but what can make them even better is the set and forget magic of Slow Cooker Meatloaf. You just throw it together, pop it in the Crock Pot, and let it cook all day long. You could even prep Make-Ahead Mashed Potatoes the night before and reheat them for a hearty homemade meal that is ready to serve in no time at all.
One of the best parts about this Slow Cooker Meatloaf recipe is that you can even prep it the night before. Just combine all the ingredients, shape your meatloaf, and store it in an airtight container in the refrigerator. The next morning, add the aluminum foil to the crockpot, coat it with cooking spray, and pop the meatloaf right in. So easy!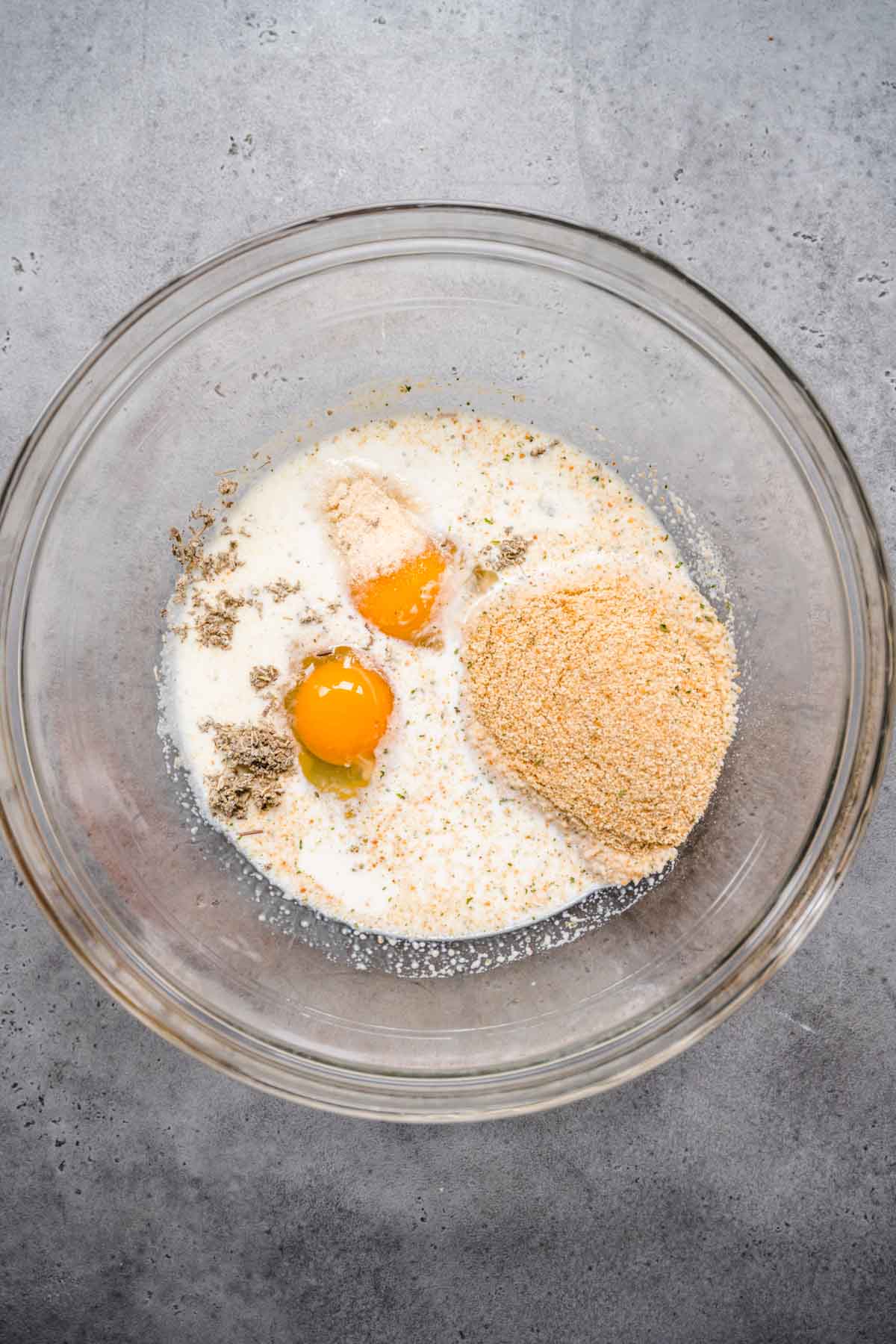 This tasty, tender meatloaf is super easy to make but what really sets it apart is the sweet, tangy, and rich flavor you get from the glaze on top. It helps lock in the juices as the meat finishes cooking for the most flavorful meatloaf. Serve this amazing meaty dinner with comfort food favorites like Mac and Cheese or  Garlic Mashed Potatoes plus easy Sauteed Green Beans for the perfect delicious meatloaf meal. 
What is Meatloaf?
Meatloaf is a comfort food dish made from ground meat, typically beef, mixed with ingredients like eggs, breadcrumbs, and seasonings. The meat mixture is shaped into a loaf and then baked or cooked, often with a glaze or sauce on top. The origins of meatloaf are believed to trace back to Europe, but it became more popular in the United States during the Great Depression as an economical way to stretch meat.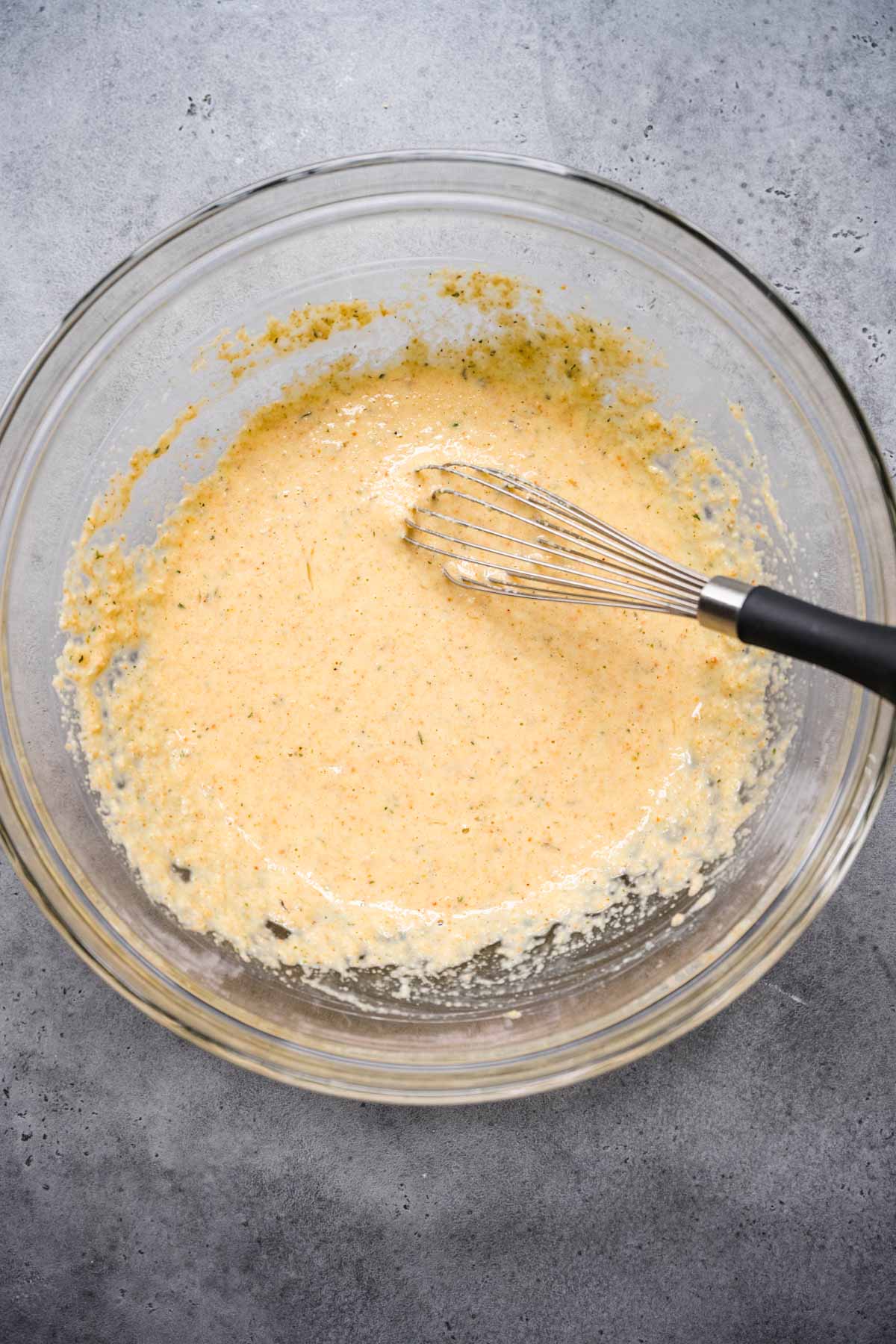 How to Make Slow Cooker Meatloaf
Prep: Cut foil strips and line the pot of the cooker by crossing over each other, similar to wheel spokes or an asterisk. Coat inside of cooker and foil generously with cooking spray.
Meat: Whisk the eggs, milk, breadcrumbs, sage, salt, and onions until combined. Mix in beef until just coated, careful not to over-mix.
Cook: Shape meat into a round loaf and place in the center of the foil strips. Cover the slow cooker and cook for 5-6 hours on low.
Glaze: Whisk the ketchup, brown sugar, mustard and Worcestershire sauce in a small bowl. Spread over cooked meatloaf. Cover pot and cook another 15 minutes.
Serve: Lift meatloaf out of the pot using the foil strips. Rest meatloaf for 10-15 minutes before slicing and serving.
Classic Comfort Food Sides
FAQs for Slow Cooker Meatloaf
Can you put raw ground beef in the slow cooker?
Yes, you can put raw ground beef in the slow cooker. Slow cookers are designed to cook food at low temperatures over an extended period, which allows the ground beef to cook thoroughly and reach a safe internal temperature.
What is the secret to keeping meatloaf moist?
The secret to keeping meatloaf moist is to use ingredients that add moisture, such as eggs and milk, and to avoid overmixing the meat mixture, as excessive handling can lead to a denser texture. Additionally, using a glaze or sauce during cooking helps retain moisture and adds extra flavor to the meatloaf.
Do you have to brown the beef before making meatloaf in the slow cooker?
Normally you would brown meat, especially ground beef, before putting it in the slow cooker because not only does it give it a lot of flavor but you can drain the grease. However, since we are using a foil sling to keep it from resting in the grease while it cooks, you don't need to brown the meat first.
Why use aluminum foil to cook meatloaf in the slow cooker?
Lining your slow cooker with aluminum foil strips keeps the meatloaf from burning or drying out during the long cooking time. It also makes clean up a snap since you won't have meat and glaze burned on a casserole dish or baking sheet.
When is ground beef safe to eat?
Make sure to follow the USDA's website guidelines regarding beef's minimum cooking temperature. It needs to reach an internal temperature of 160 degrees to be considered safe to eat. You should use a meat thermometer to accurately check for doneness.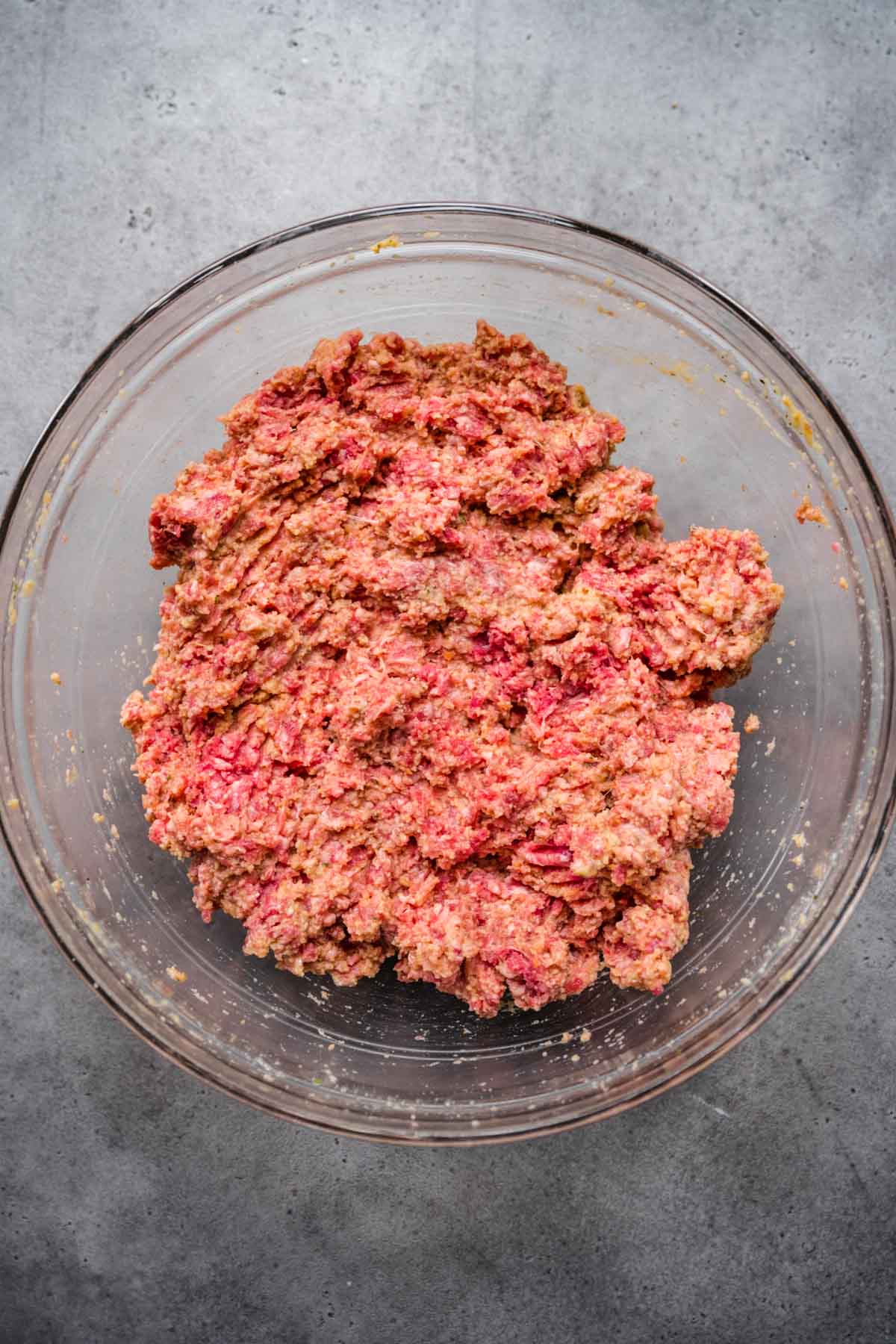 Create a free account to

Save Recipes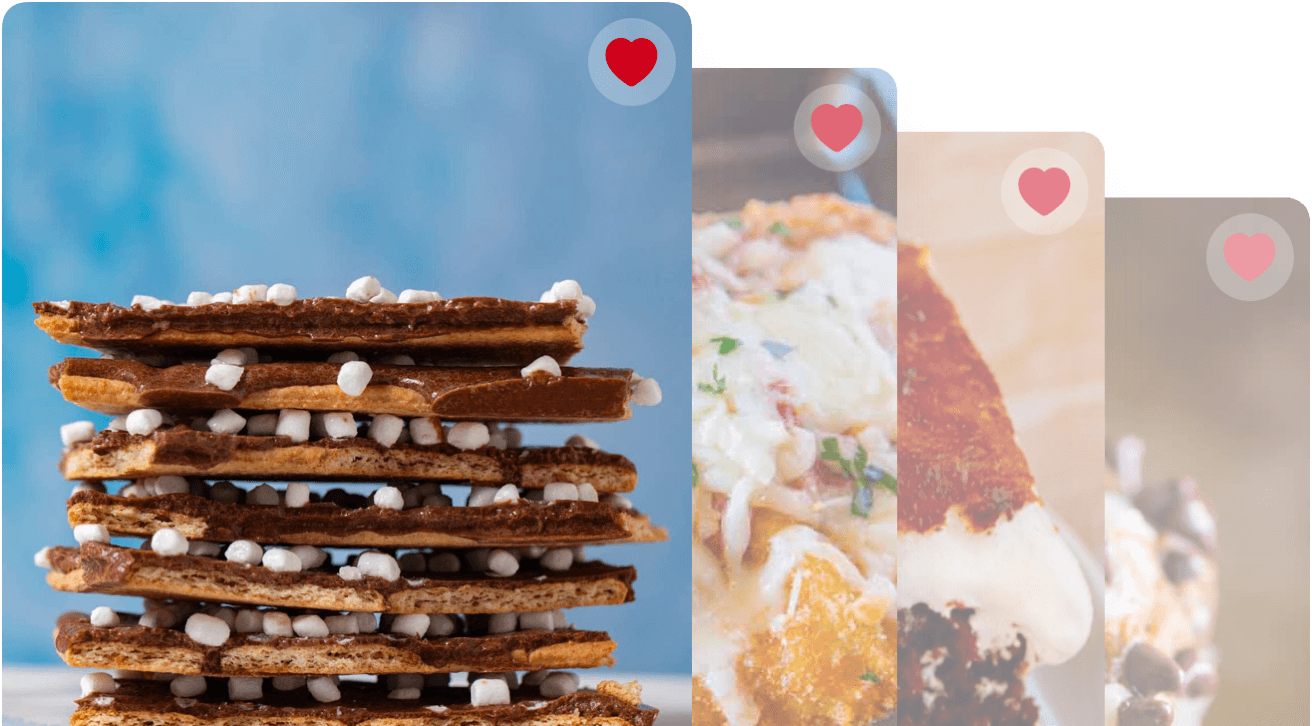 Key Ingredients
Ground Beef: The best ground beef for meatloaf is an 85/15 blend because it has enough fat to keep the meat moist and provide lots of flavor, but isn't as greasy as an 80/20 blend. You could use lean ground beef, but you would want to add a tablespoon of olive oil for a juicy meatloaf.
Eggs: Eggs serve as a binding agent in the meatloaf, helping to hold all the ingredients together and giving the loaf its structure. It also adds a little extra fat to keep the meat from drying out.
Milk: Whole milk adds moisture to the meatloaf, ensuring it stays tender and juicy during the long, slow cooking process.
Breadcrumbs: Seasoned Italian breadcrumbs help bind the meat together with the eggs and milk so your meatloaf doesn't fall apart. It also helps trap the natural juices so it doesn't dry out and the Italian seasoning adds a little bit more flavor.
Seasonings: You don't need a lot of seasonings for this tasty meatloaf, just some dried minced onions, salt, and rubbed sage. The dried onions add a little texture as well as an almost smoky onion flavor. The sage is earthy and the perfect fresh compliment for savory beefy flavors.
Glaze: The simple glaze made with ketchup, brown sugar, mustard, and Worcestershire sauce adds a delicious tangy, slightly sweet, caramelized crust. Not only does this add another amazing layer of flavor but it also locks in the moisture for the most juicy, tender meatloaf you'll ever eat!
Can Slow Cooker Meatloaf be made ahead of time?
Yes, Slow Cooker Meatloaf can be made ahead of time. You can prepare the meatloaf mixture and shape it into a loaf in advance. Keep it covered in the refrigerator until you are ready to cook it in the slow cooker.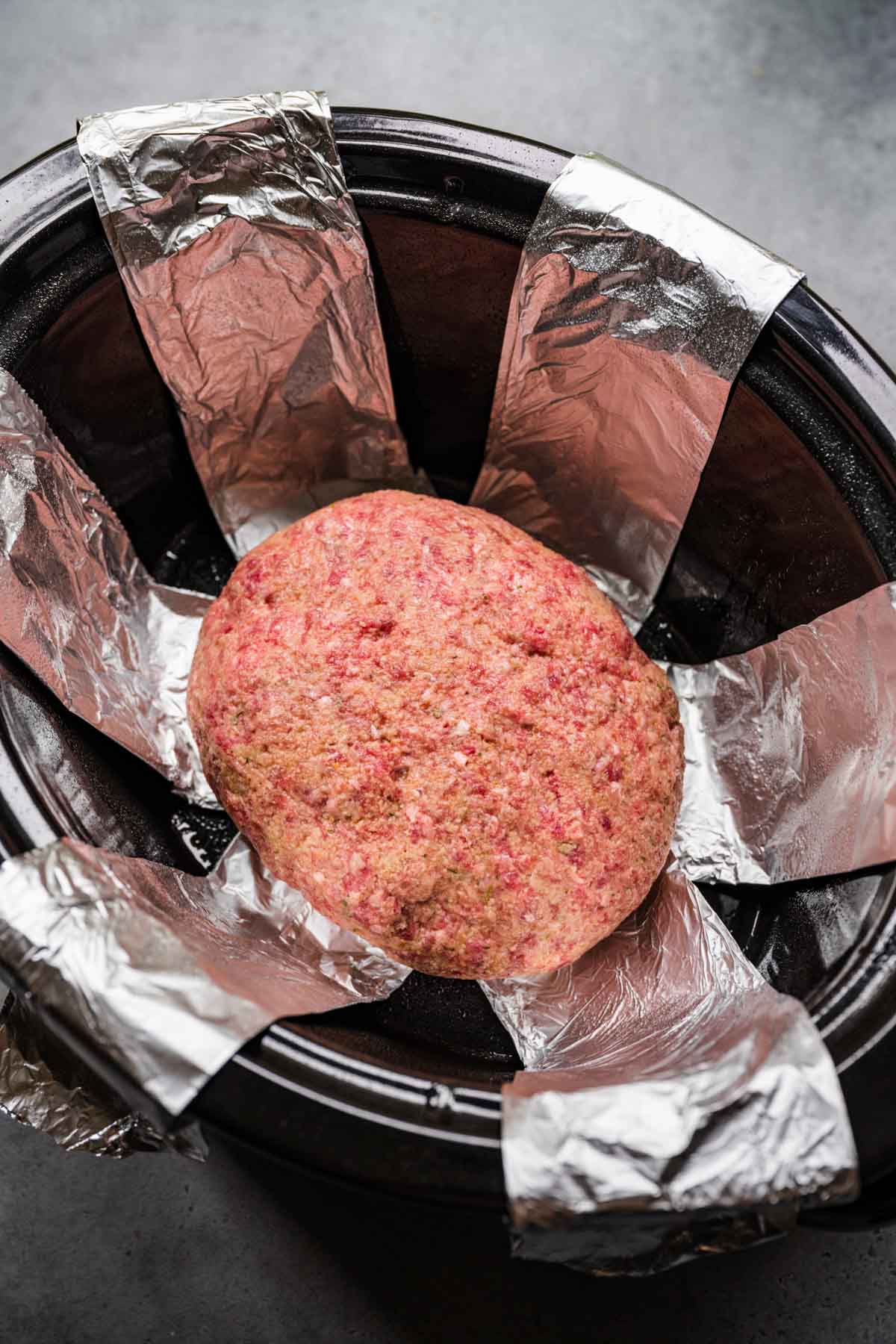 Variations
BBQ Glaze: Another popular delicious glaze for meatloaf is BBQ Sauce. Just swap the ketchup with your favorite BBQ sauce recipe and glaze as usual.
Italian: Season the meatloaf with Italian seasonings like oregano, basil, and parsley and add Romano cheese to give this an Italian flair. Use Marinara Sauce instead of the ketchup glaze and serve with some extra sauce.
Turkey: Give this delicious dinner a slightly healthier twist by using ground turkey instead of ground beef. It's higher in protein and lower in fat and calories. You can use this recipe for Turkey Meatloaf and cook it according to the recipe below.
Instant Pot Meatloaf
Once the ingredients are combined, place them on 1-2 pieces of aluminum foil.
Fold up the sides and shape it so nothing is able to fall out.
Add 1 cup of water to the bottom of the pot, add a trivet and place the meatloaf with aluminum foil on top.
Close the lid and cook on high pressure for 25 minutes and then allow a natural pressure release of 10 minutes.
Warm up the sauce ingredients and spoon it over the top of the meatloaf once it's done.
If you want to make mashed potatoes at the same time, add cut-up potatoes under the trivet and mash once done.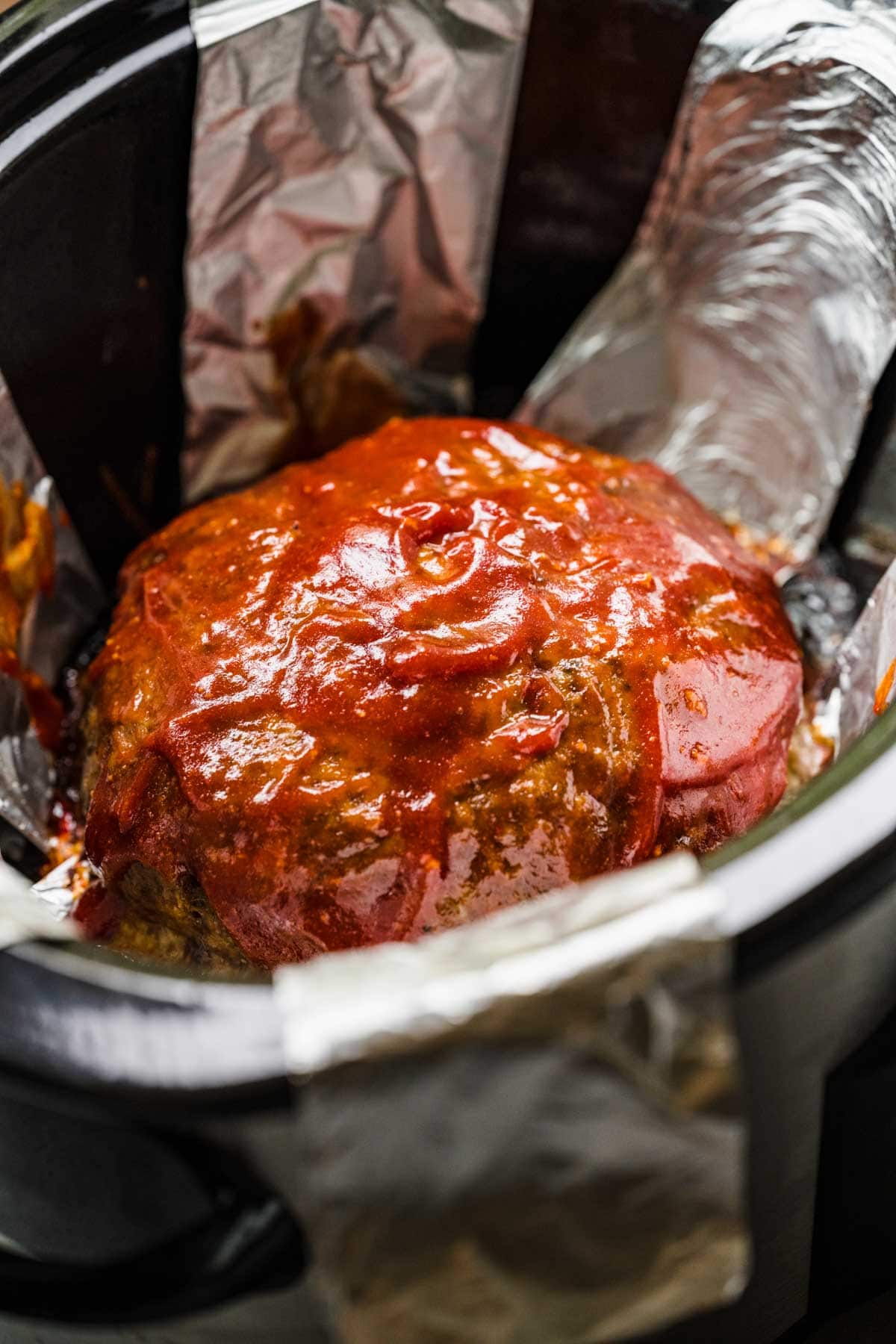 More Amazing Meatloaf Recipes
How to Store
Store: Make sure not to leave Crockpot Meatloaf out at room temperature for longer than 2 hours.Leftover meatloaf should be stored in an airtight container or storage bag in the refrigerator. It'll last up to 3-4 days.
Reheat: The best way to reheat meatloaf is to wrap it in foil and warm it in the oven at a low temperature, around 325 degrees, until it is heated through.
Freeze: You can easily freeze leftover Crock Pot Meatloaf by placing it in a freezer-safe storage bag or container. You can also wrap it in heavy-duty aluminum foil or freezer wrap. It'll last up to 6 months.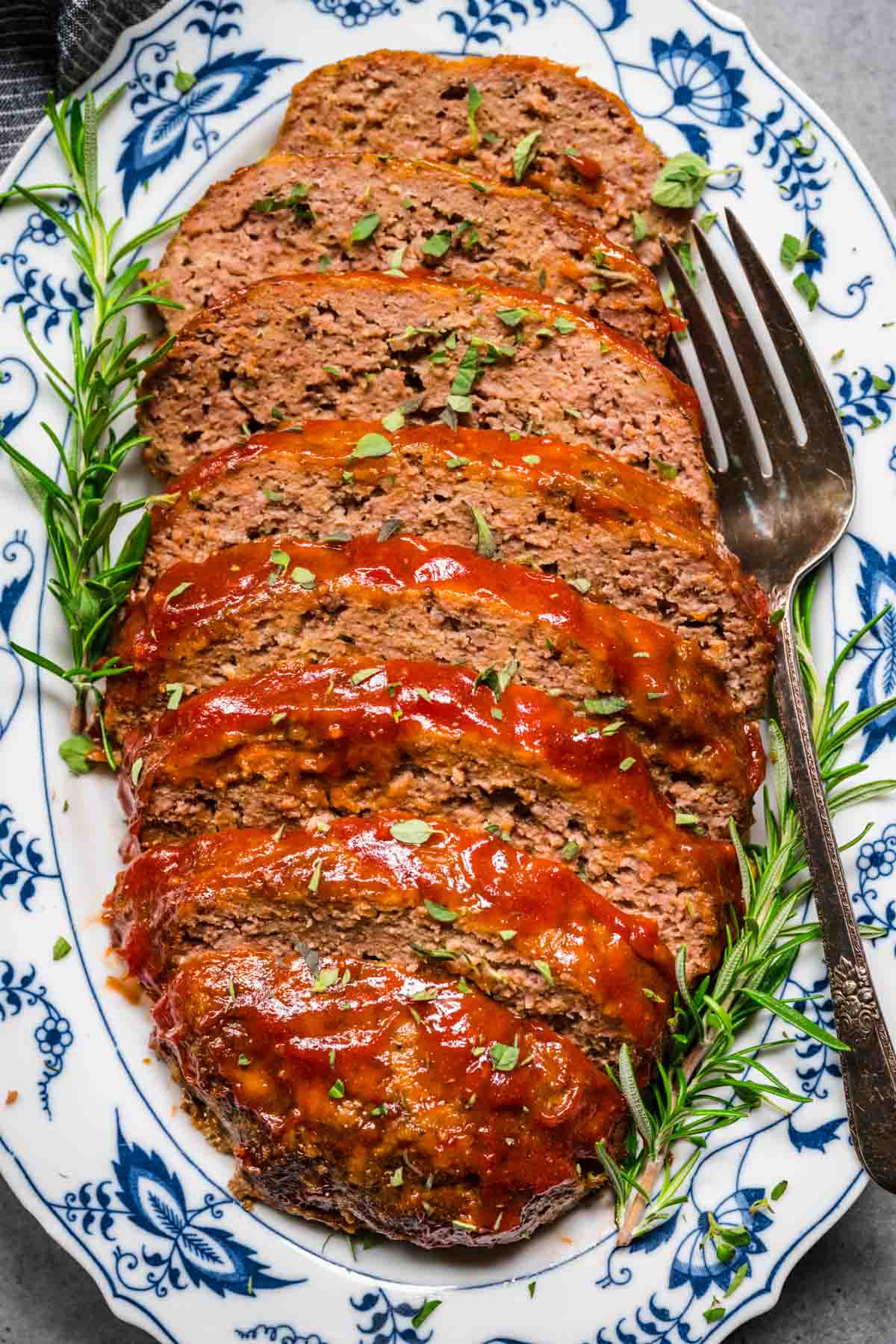 Ingredients
2

large

eggs

3/4

cup

whole milk

2/3

cup

seasoned bread crumbs

2

teaspoons

dried minced onion

1

teaspoon

salt

1/2

teaspoon

rubbed sage

1 1/2

pounds 

ground beef

1/4

cup 

ketchup

2

tablespoons

brown sugar

1

teaspoon

ground mustard

1/2

teaspoon

Worcestershire sauce
Instructions
Cut three 25×3-in. strips of heavy-duty aluminum foil; crisscross so they resemble spokes of a wheel.

Place strips on bottom and up sides of a 5-qt. slow cooker.

Coat strips with cooking spray.

Combine the first 6 ingredients.

Crumble beef over mixture and mix well.

Shape into a round loaf; place in center of strips in slow cooker.

Cook, covered, until a thermometer reads at least 160 degrees,

5-6 hours

.

In a small bowl, whisk ketchup, brown sugar, mustard, and Worcestershire sauce.

Spoon over meat loaf.

Cook until heated through, about

15 minutes

longer.

Using foil strips as handles, remove meat loaf to a platter.

Let stand

10-15

minutes before slicing.
Nutrition
Calories:
273
kcal
|
Carbohydrates:
13
g
|
Protein:
20
g
|
Fat:
15
g
|
Saturated Fat:
6
g
|
Polyunsaturated Fat:
1
g
|
Monounsaturated Fat:
6
g
|
Trans Fat:
1
g
|
Cholesterol:
107
mg
|
Sodium:
580
mg
|
Potassium:
356
mg
|
Fiber:
1
g
|
Sugar:
6
g
|
Vitamin A:
163
IU
|
Vitamin C:
1
mg
|
Calcium:
71
mg
|
Iron:
3
mg