Tomato Mozzarella Salad is full of traditional Italian flavors like vine tomatoes, fresh mozzarella, basil, and a vinegar dressing drizzled on top.
This light, delicious Side Dish is perfect to serve with your favorite Italian dinners like Easy Skillet Lasagna or Baked Spaghetti and Meatballs.
TOMATO MOZZARELLA SALAD
This simple Tomato Mozzarella Salad is light, refreshing, and perfect for a quick lunch or side. There's nothing like the flavorful taste of fresh summer tomatoes. Pairing the tomatoes with mozzarella cheese, basil, and a light olive oil dressing is the perfect way to showcase their tart, sweet and tangy flavor.
The lightness of the dish makes it perfect to serve with heavier Italian dishes like Chicken Parmesan Pasta, or Pasta with Alfredo Sauce. It is also ideal for lighter summer dishes like Grilled Cilantro Lime Chicken. Whatever you serve with it, Tomato Mozzarella Salad is sure to shine.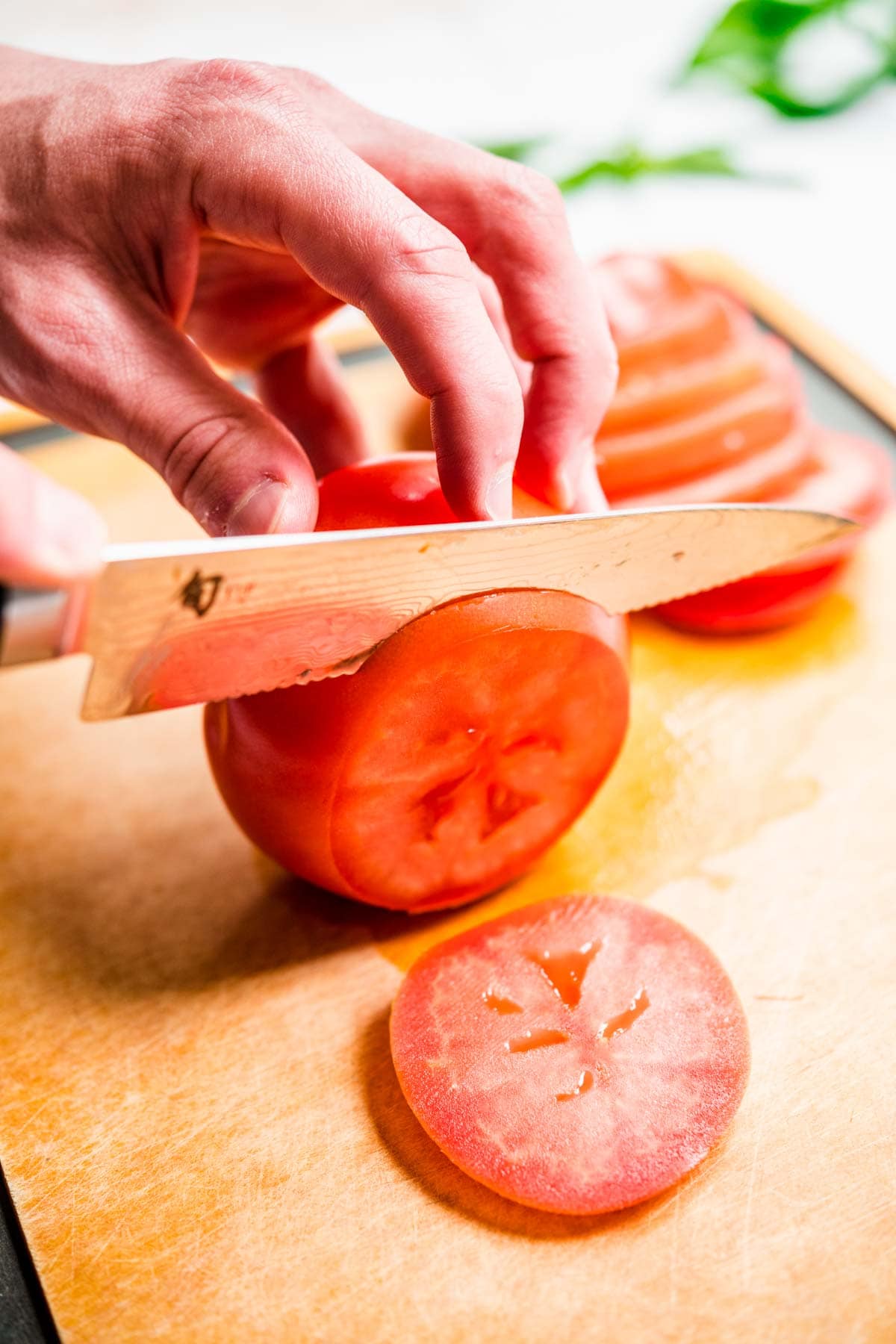 CLASSIC ITALIAN DISH
Tomato Mozzarella Salad, also known as Caprese Salad, is a traditional Italian dish. Along with the classic Italian flavors and ingredients, it also has the color of the Italian flag. There is red from the tomato, white from the mozzarella cheese, and green from the basil leaves. The bright colors of the tomato contrasting with the other ingredients makes for a beautiful presentation.
If you love this easy Caprese Salad, be sure to try Chicken Caprese Tortellini Salad, for a more filling dish with the same amazing flavor combinations. Adding more filling ingredients like pasta and chicken is a great way to make this your main dish for lunch or dinner.
Usually, Tomato Mozzarella Salad is arranged in layers and served on a plate, but you can also make it into an appetizer with skewers. Just stick the ingredients on kabab skewers with the tomato, cheese, and basil leaves alternating. This version will work better if you use cherry tomatoes instead of full vine tomatoes. It's an easy dish that's perfect to arrange on a tray for a beautiful party appetizer.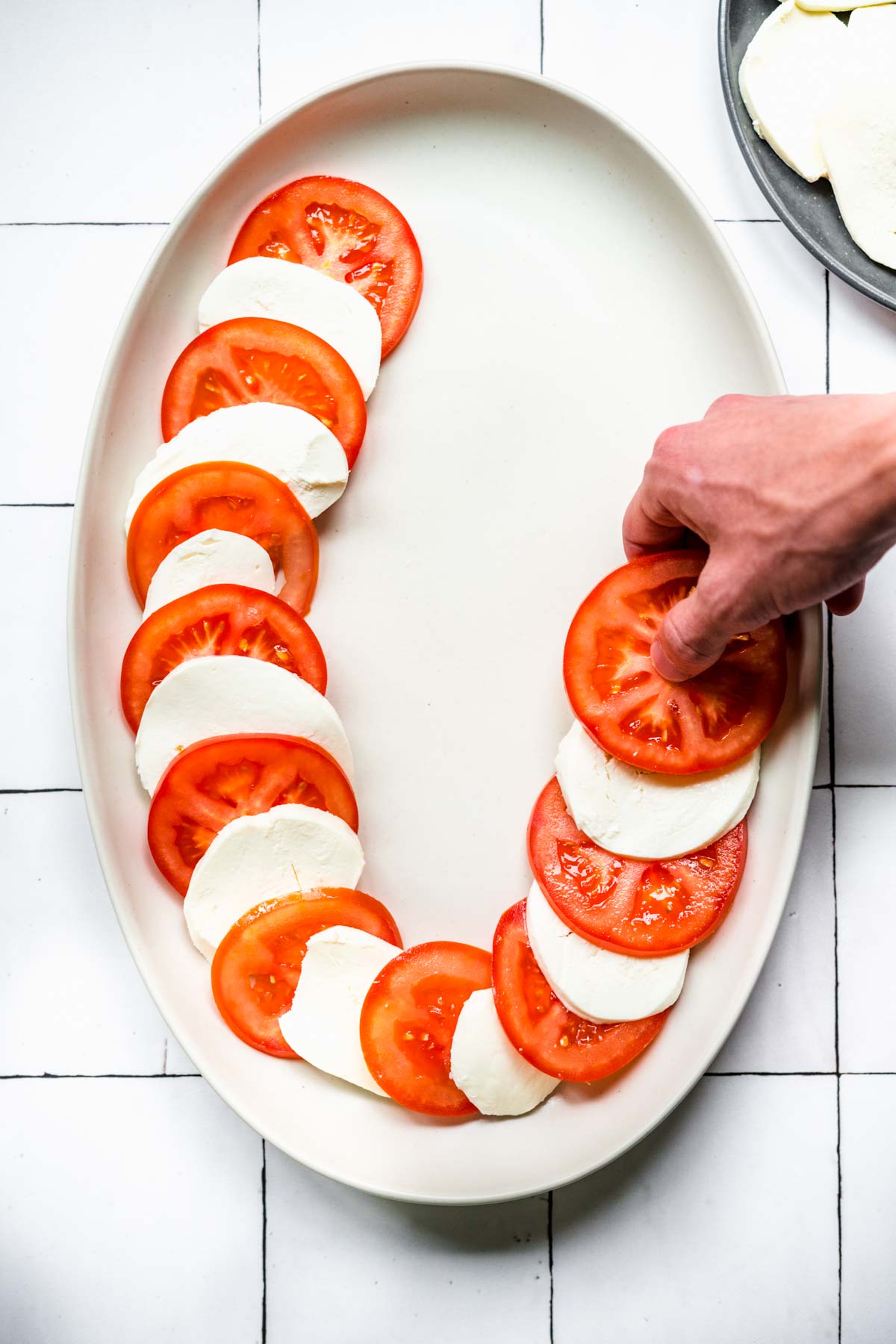 MORE SALAD RECIPES
HOW TO MAKE TOMATO MOZZARELLA SALAD
Prep: Start by slicing the tomatoes and mozzarella. Stack up the basil leaves and thinly slice them to julienne the basil.
Assemble: On a plate or salad bowl, place the mozzarella slices and tomatoes slices in alternating order. This is the best part of making the salad because the presentation is just so beautiful!
Dressing: In a small bowl whisk together the olive oil, balsamic vinegar, salt, and pepper. Drizzle the dressing over the salad.
Serve: Sprinkle the basil over the top and serve. If you're planning to store leftovers, leave the dressing on the side so the remaining salad can stay fresh in the fridge.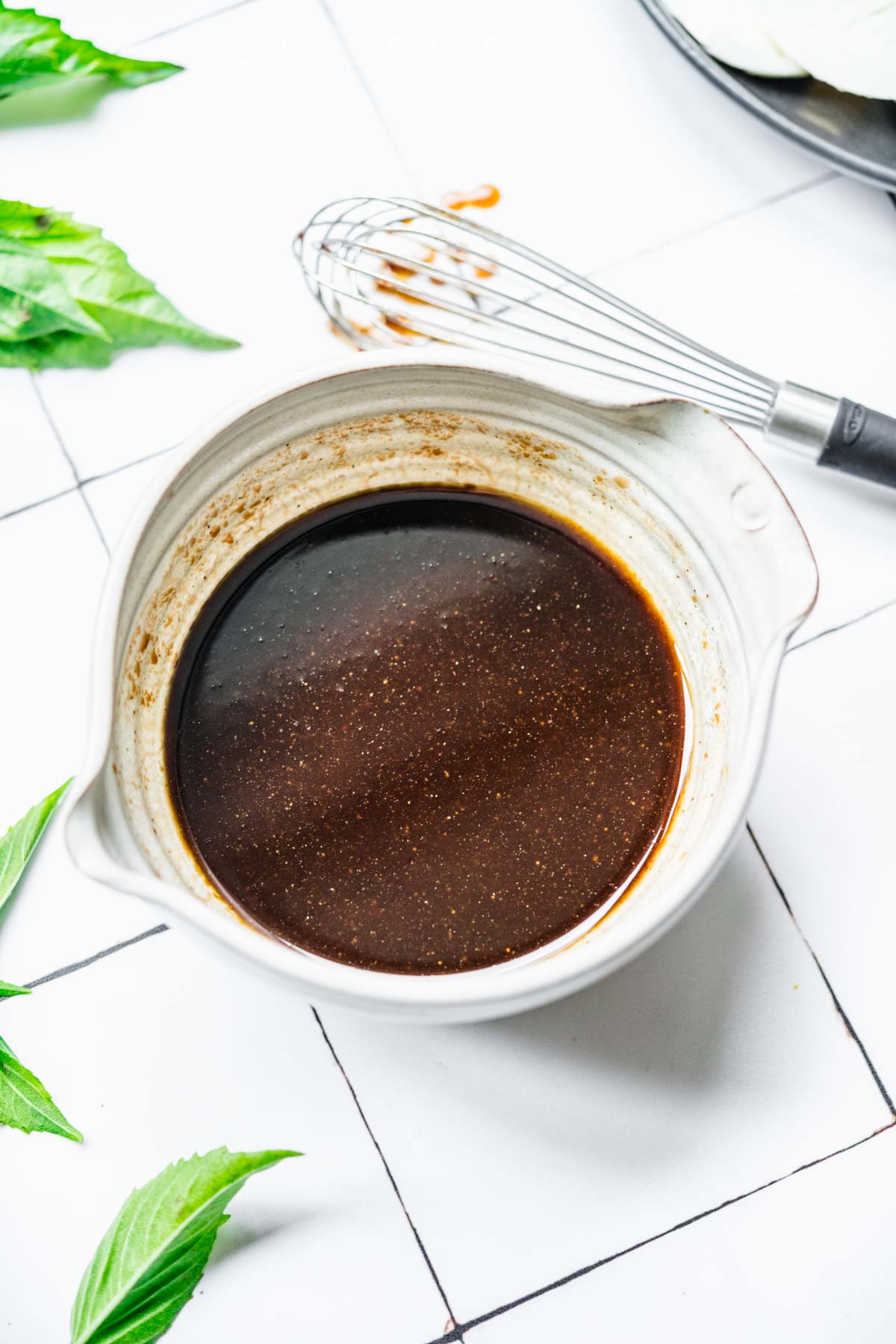 Create a free account to

Save Recipes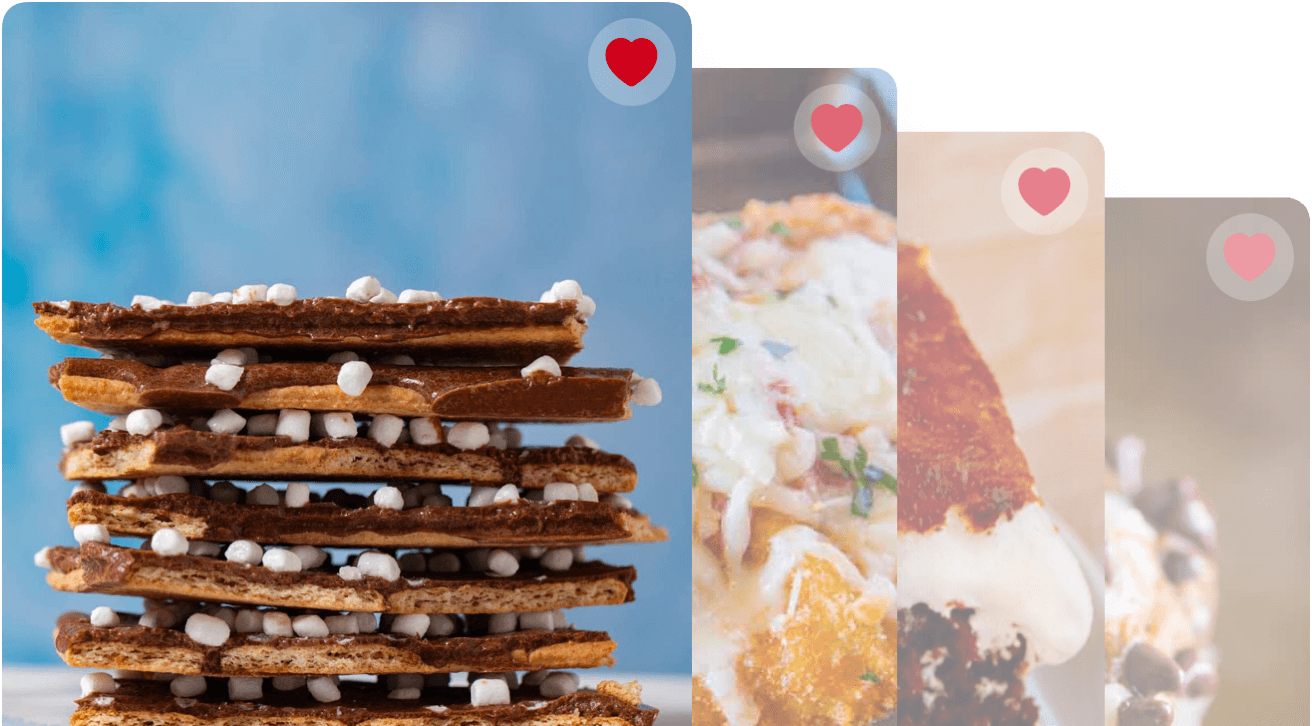 VARIATIONS ON TOMATO MOZZARELLA SALAD
Cheese: If you don't have mozzarella cheese, you can use goat cheese, provolone cheese, caciocavallo, Queso Oaxaca, or Bel Paese.
Tomatoes: Although big, juicy red tomatoes are perfect for this recipe, you can always try different kinds like cherry tomatoes, grape tomatoes, heirloom tomatoes, or roma tomatoes. As long as they are fresh, you'll have a delicious pairing for the mozzarella cheese.
Seasoning: Along with basil you can add in oregano, rosemary, parsley, thyme, chili flakes, or garlic powder. It's such a simple recipe that it's easy to experiment with and try different flavors to see what you like best.
Dressing: You can change up the dressing with different ingredients like lemon juice, or lime juice. To replace balsamic vinegar you can use white wine vinegar, red wine vinegar, or apple cider vinegar. The replacements will change up the flavor, but the bold taste of tomato and mozzarella will still shine through.
ITALIAN RECIPES TO SERVE WITH TOMATO MOZZARELLA SALAD
HOW TO STORE TOMATO MOZZARELLA SALAD
Serve: To keep Tomato Mozzarella Salad fresh don't leave it at room temperature for more than 2 hours.
Store: This delicious salad is best served fresh, but you can keep it for 2-3 days in the fridge. Cover the salad in plastic wrap or store it in an airtight container.
Freeze: Without the dressing you can freeze Tomato Mozzarella Salad in an airtight container for up to 3 months. Let the tomatoes and mozzarella thaw in the fridge completely before whisking together a fresh dressing and drizzling it over the top.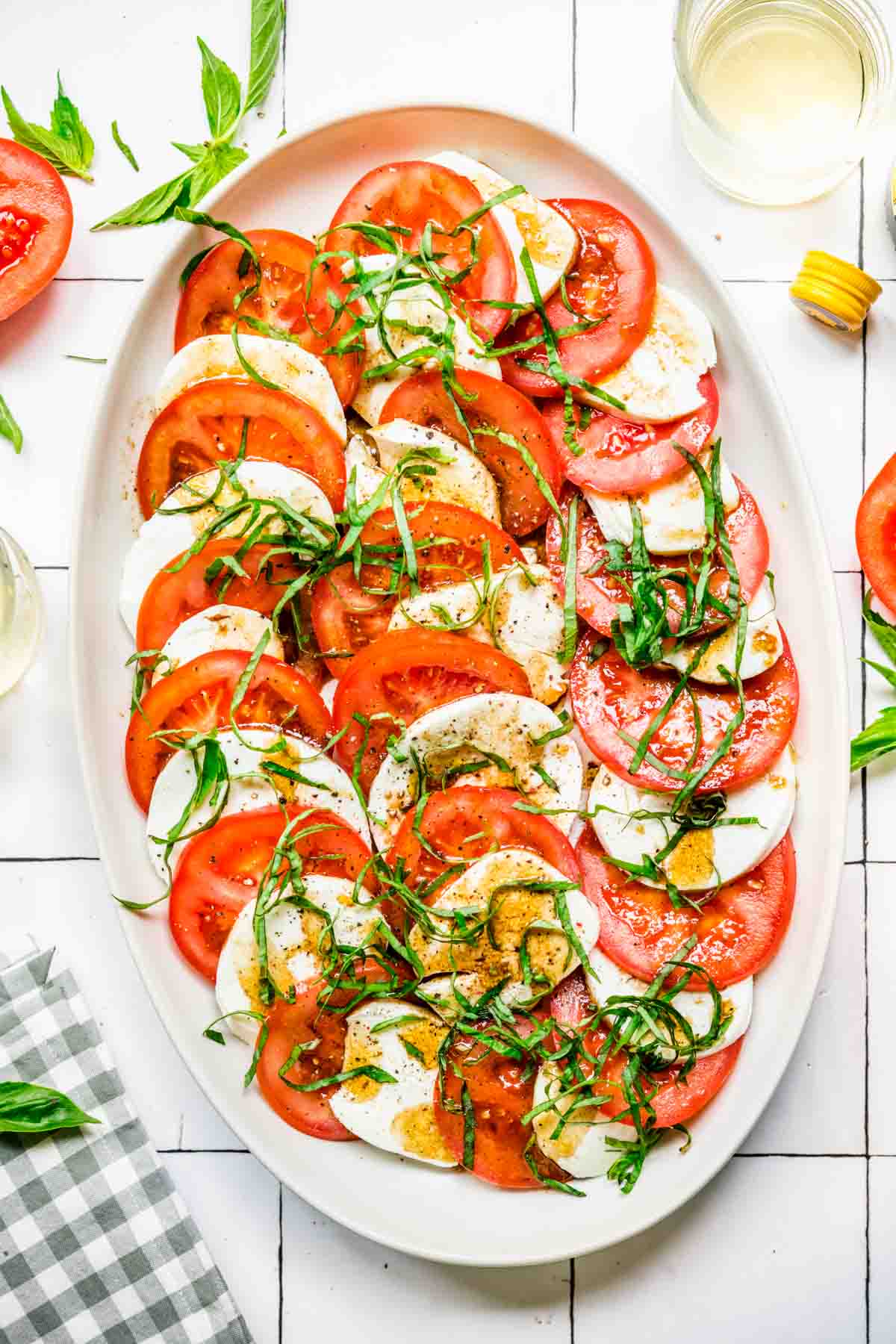 Ingredients
3

vine tomatoes

, sliced

2

balls

fresh mozzarella cheese

, sliced

1/3

cup

extra virgin olive oil

1/3

cup

balsamic vinegar

1/2

teaspoon

kosher salt

1/4

teaspoon

ground black pepper

1/4

cup

fresh basil

, julienned
Instructions
Add tomato slices and mozzarella slices in alternating order.

Whisk together olive oil, balsamic vinegar, salt and pepper, and drizzle over the tomato and mozzarella.

Sprinkle the basil over the top and serve.
Notes
to julienne basil, stack the leaves and slice thinly.
Nutrition
Calories:
262
kcal
|
Carbohydrates:
10
g
|
Protein:
1
g
|
Fat:
24
g
|
Saturated Fat:
3
g
|
Cholesterol:
1
mg
|
Sodium:
405
mg
|
Potassium:
323
mg
|
Fiber:
1
g
|
Sugar:
7
g
|
Vitamin A:
1130
IU
|
Vitamin C:
17
mg
|
Calcium:
27
mg
|
Iron:
1
mg