10 Make Ahead Breakfast Cakes You'll Love!
This post may contain affiliate links. Read my disclosure policy here.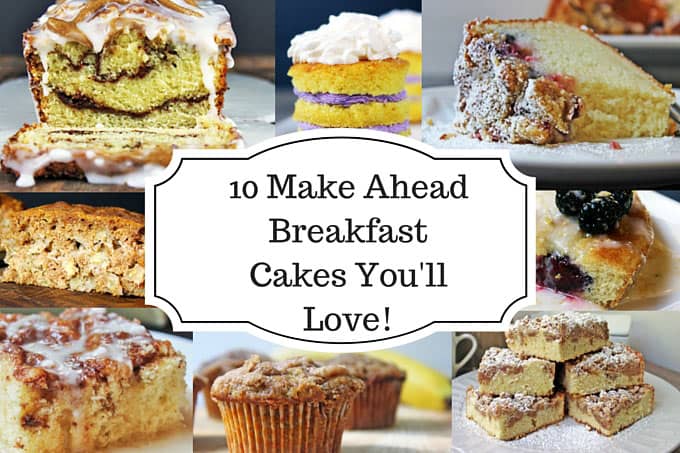 We're almost to the new year and many of my friends are enjoying a nice long break from Christmas straight through the New Year holiday. While I am not quite so fortunate I am pretending I get to sleep in and enjoy a luxurious cup of coffee instead of my hurried cup I half spill on myself each morning and celebrating this week with breakfast cakes that put cereal and toast to shame and can be made ahead.
Here's a list of my 10 favorite breakfast cakes from this year on Dinner, then Dessert! I hope you enjoy one or ten of them in the near future 😉
Dinner, then Dessert, Inc. owns the copyright on all images and text and does not allow for its original recipes and pictures to be reproduced anywhere other than at this site unless authorization is given. If you enjoyed the recipe and would like to publish it on your own site, please re-write it in your own words, and link back to my site and recipe page. Read my disclosure and copyright policy. This post may contain affiliate links.