Easy Champurrado recipe for a rich and creamy chocolaty Mexican drink made with masa harina, milk, dark chocolate, brown sugar, and cinnamon.
This delicious Drink Recipe is the perfect sweet treat to get you through the colder months. If you like Hot Chocolate, then you're sure to love this thick, sweet, cinnamon version.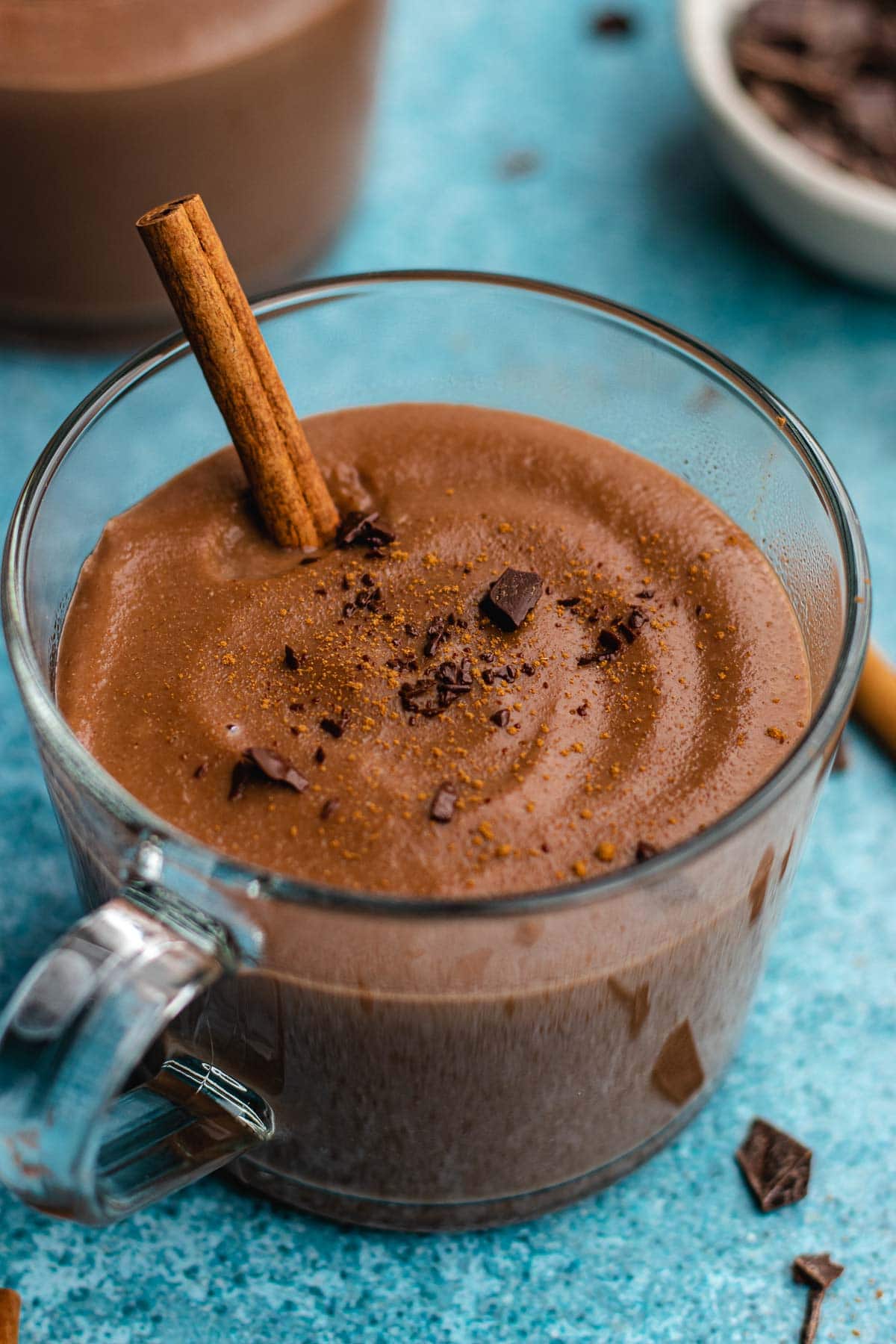 Champurrado is a popular drink in Mexico, frequently enjoyed during the holiday season. It's similar to hot chocolate, but with the addition of corn flour. The idea of corn in a drink may sound strange at first. But, you'll blend the flour into hot water to make a thickening mixture. Then add milk, melted chocoalte, and cinnamon. As everything blends with the water mixture, you'll have an unbelievably creamy, rich drink recipe.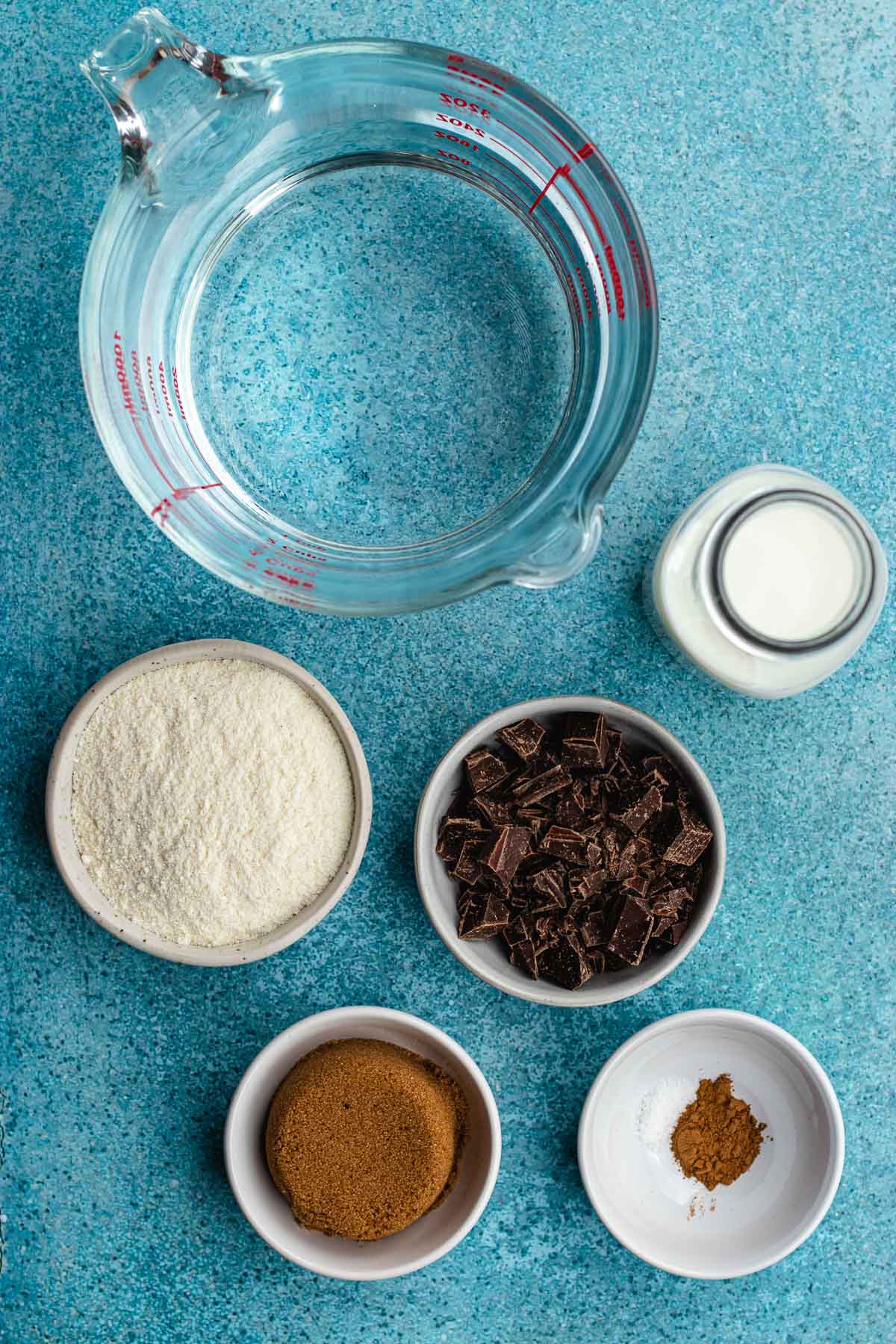 You can enjoy this hot drink in the morning, or as a treat in the evening. It tastes great with pastries or cookies. You can make the perfect holiday dish, by serving Champurrado with Mexican Cinnamon Cookies or Ginger Cookies.
This recipe is already quite rich, so you probably won't want to add classic hot chocoalte toppings like marshmallows or whipped cream. However, you can dress up the recipe with an extra sprinkle of cinnamon, or cinnamon stick on top of the mug.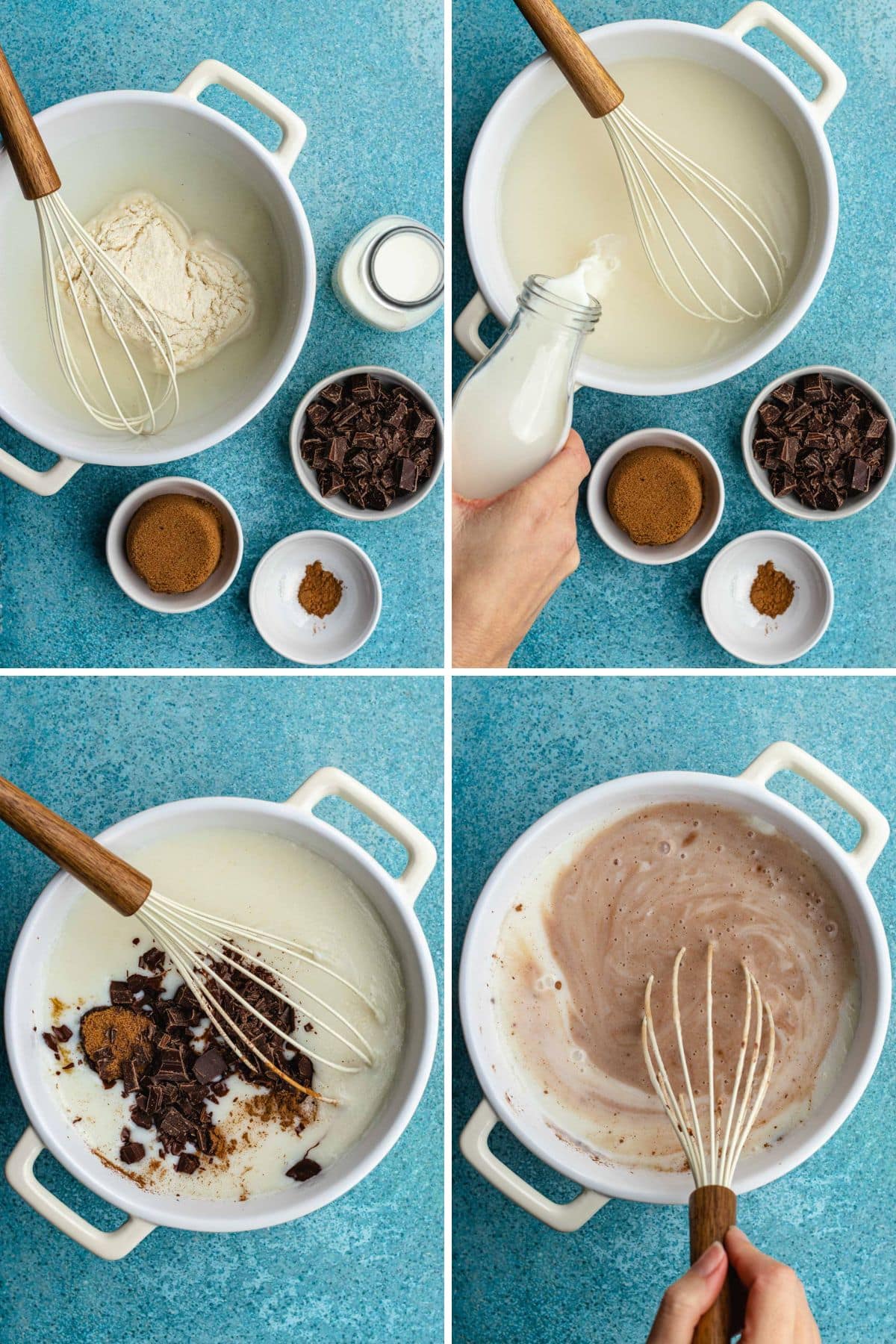 How to Make Champurrado
Masa harina mixture: Add the masa harina and water to a medium saucepan, and turn the stovetop to medium heat. Whisk until the masa harina is completely absorbed into the water. Continue to whisk until smooth.
Add chocolate: Pour the milk into the saucepan, and bring it to a low simmer over medium heat. Be careful not to let the milk come to a boil, or it will curdle. Add the dark chocolate chunks, ground cinnamon, and kosher salt. Turn off the heat, and whisk well until the chocolate is melted. Stir until the drink mixture is smooth.
Serve: Pour the drink into hot chocolate mugs and enjoy Champurrado while it's still hot.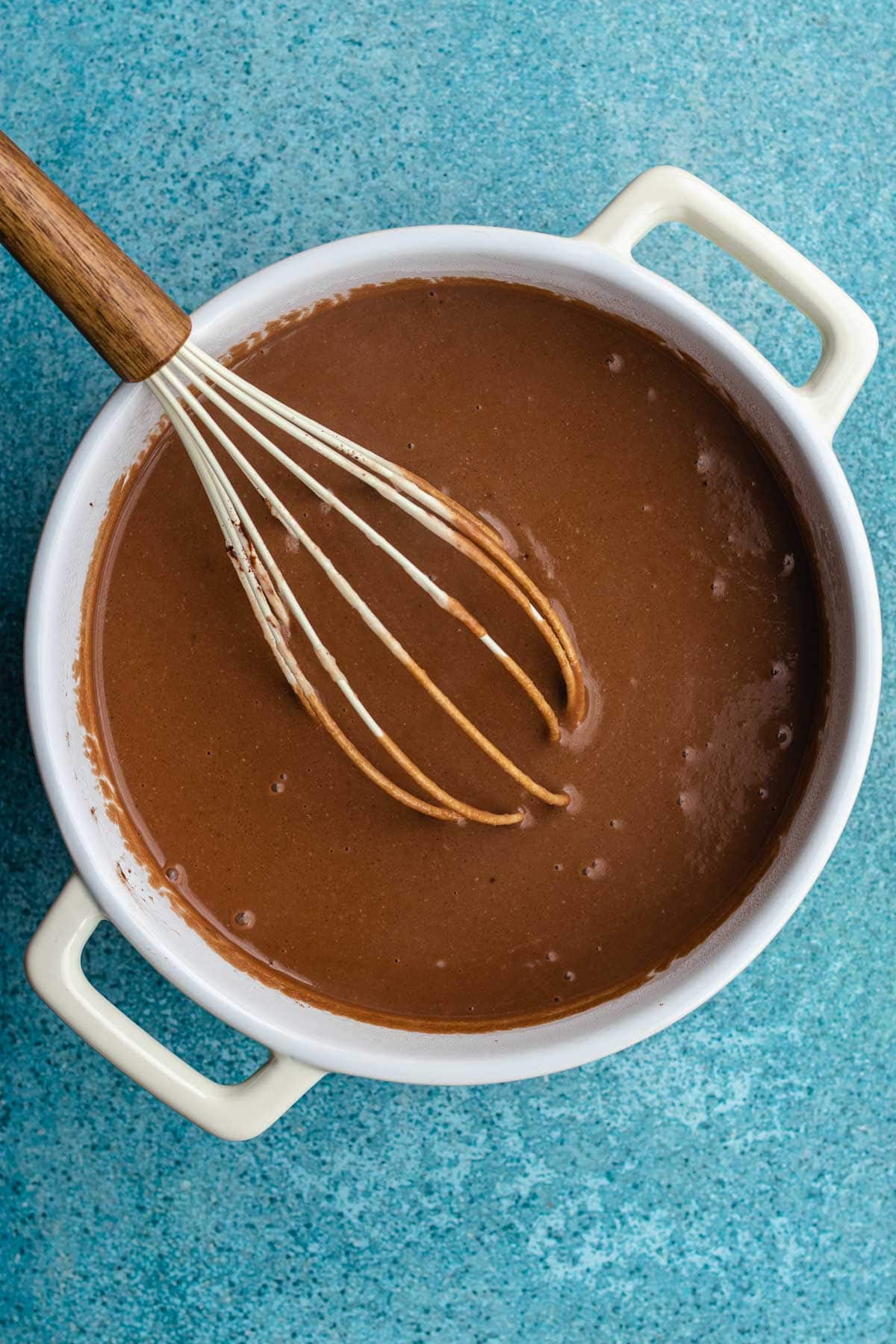 More Classic Mexican Treats
FAQs for Champurrado
Is Champurrado the same as Hot Chocolate?
This Mexican chocolate drink is different from classic hot chocolate because of the use of corn flour. The flour thickens the hot drink to create it's rich consistency.
Why is my champurrado clumpy?
It's important to continue to stir the water and corn mixture as they heat. Otherwise, the masa can start to get clumpy. If you constatnly stir while heating, then the corn flour should dissolve smoothly into the water mixture without any clumps. 
What's the difference between atole and champurrado?
Champurrado is a type of atole. Traditional Atole is thickened with masa harina and flavored with cinnamon and vanilla. Champurrado is a chocolate-based atole with real melted chocolate added to the creamy mixture. 
How to serve Champurrado?
Serve this rich drink while it's still fresh and hot. It can be enjoyed as a breakfast drink, snack, or treat. The hot drink is perfect for Christmas or enjoying throughout Fall and Winter. Serve it with churros for a traditional and delicious combination. The cinnamon flavor of the pastry goes perfectly with the chocolate and cinnamon drink. 
What is Champurrado called in English?
You may also hear this dish referred to as Mexican Hot Chocolate. However, it's not quite the same. When you order Mexican hot chocolate, you'll typically get a drink that doesn't have the same corn base to thicken it. Additionally, while both recipes have cinnamon, Mexican chocolate also uses chili pepper for a spicy kick. 
Where did Champurrado originate?
This Hot Chocolate Drink dates back centuries. It was enjoyed in Mexico's ancient civilizations, and is still popular to this day. Often this warm drink is enjoyed for Christmas and Day of the Dead celebrations.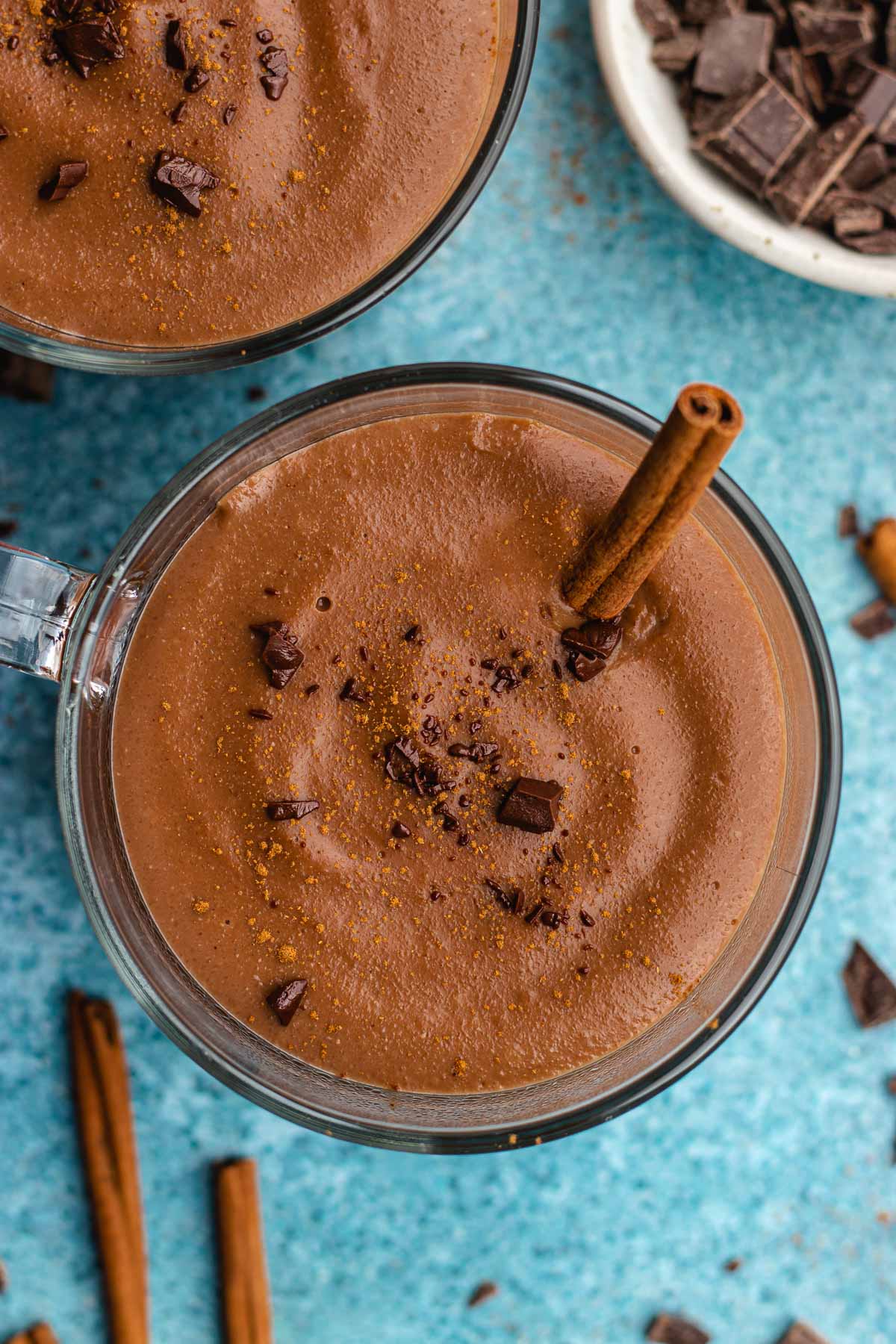 Create a free account to

Save Recipes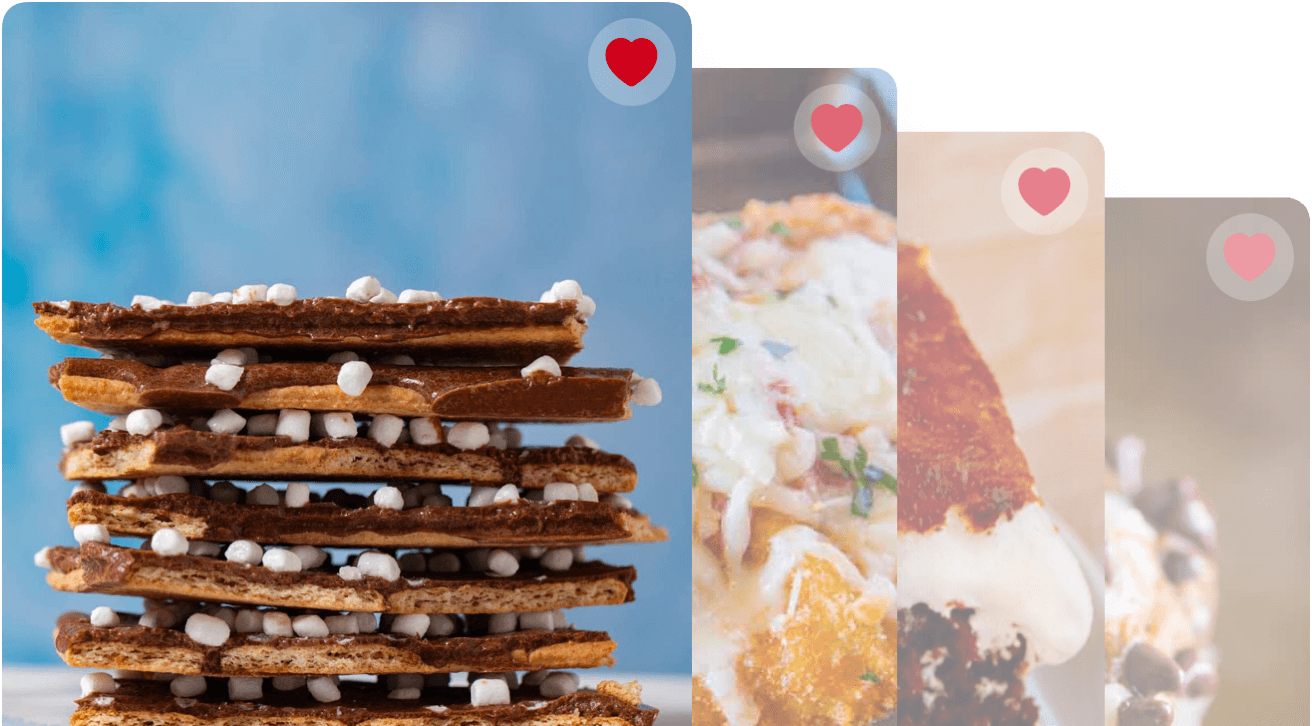 Key Ingredients
Masa Harina Corn: Masa harina is a type of corn flour that's made from alkalized corn kernels. It has a nutty flavor that is perfect for this drink. As you combine the corn flour with water, it will blend in smoothly, and act as a thickening agent for the drink recipe.
Milk: Use 1 cup of milk to create the perfect creamy texture. If you want to lighten the drink, you could use skim milk, but it won't have the same silky consistency that you get from whole milk.
Chocolate: Use real chunks of dark chocoalte to flavor the chocolate drink. Dark chocolate is slightly more bitter, which is a good choice for this drink because it can taste too sweet otherwise.
Brown sugar: The brown sugar sweetens the drink and adds a delicious caramelized flavor to the mix.
Cinnamon: Add ground cinnamon to the sweet chocolate mix. The spice flavor cuts through the other ingredients to give the drink a more nuanced taste.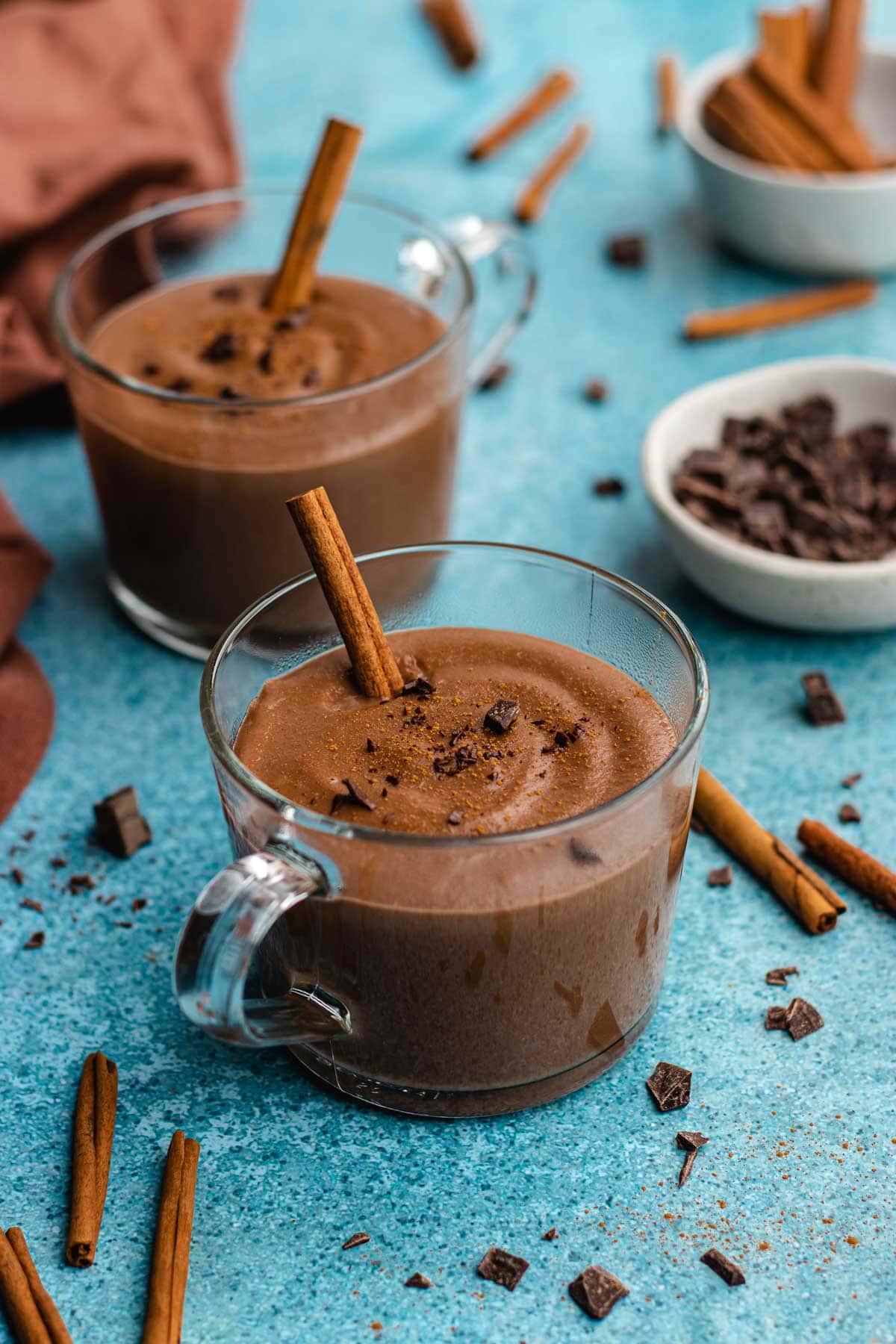 Can you make Champurrado ahead of time?
While you can absolutely reheat the Champurrado and it will still taste amazing, it's not really a drink you want to prepare ahead of time. The mixture thickens as it cools and it's best enjoyed freshly made and hot.
Variations
Vegan Champurrado: You can still enjoy this authentic drink and follow a vegan diet. First, you'll need to swap out the whole milk for a dairy-free alternative. Almond milk, oat milk, coconut milk, or soy milk are all good options. You'll also need to swap out the dark chocolate chunks for vegan chocolate chips. Using these ingredient swaps, you can follow the original recipe instructions to make a vegan hot chocolate drink. 
Milk Chocolate: Traditionally, this recipe is made with a rich, dark chocolate flavor. However, if you prefer a sweeter chocolate taste, you can swap out the dark chocolate chunks for milk chocolate. Or, strike a balance by using half milk chocolate and half dark chocolate.
Chocolate Orange Champurrado: For a more complex flavor, you can add orange. The sweet citrus flavor compliments the chocolate and cinnamon taste wonderfully. Squeeze ¼ – ½ cup fresh orange juice to mix with the Mexican chocolate recipe. You can add zest from the orange peels to finish the drink.
Spiked Champurrado: If you want to add a boozy twist to this delicous drink, you can top it off with a bit of rum before serving.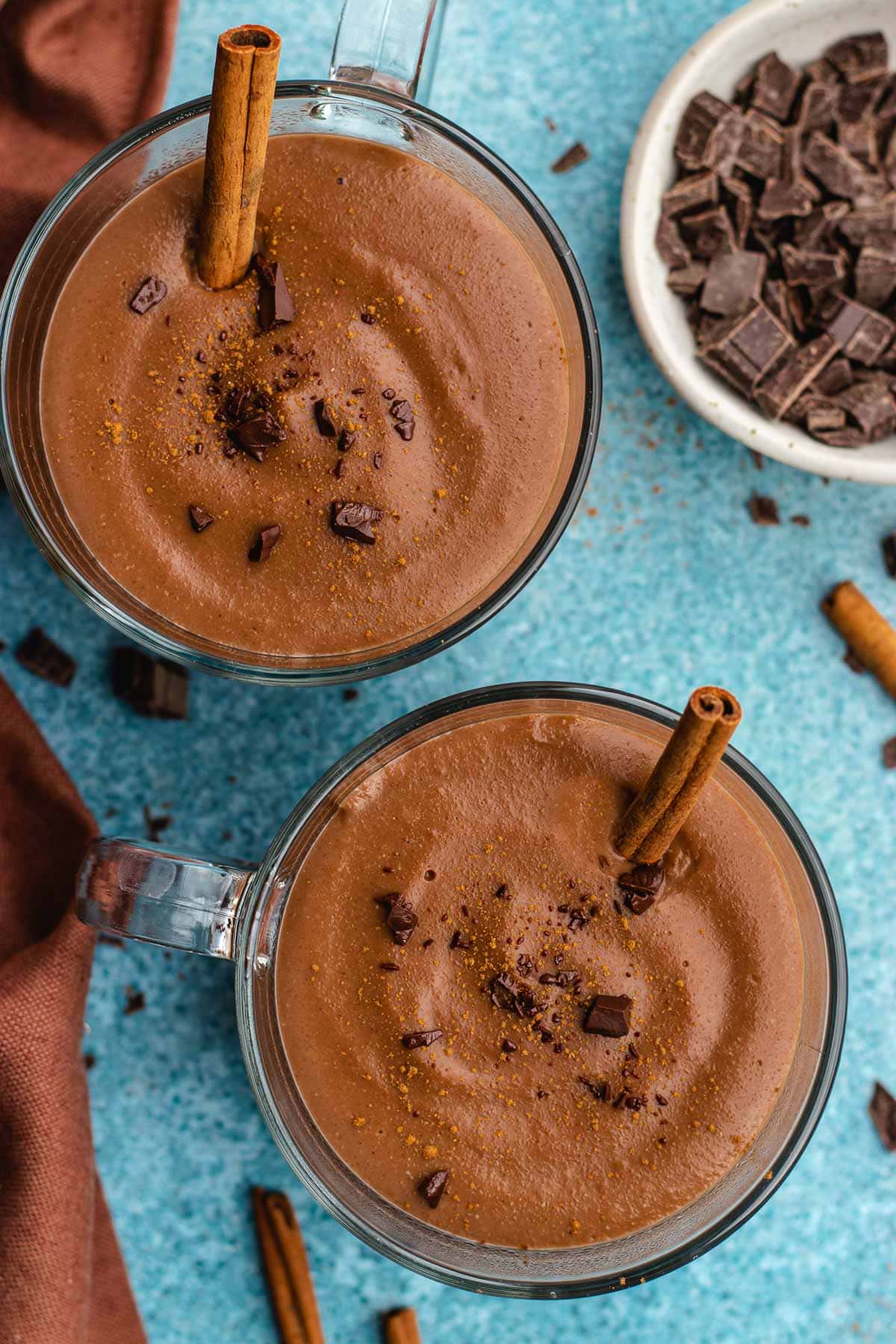 Slow Cooker Champurrado
You can prepare this recipe in a slow cooker, and keep it warm in the crockpot for hours. This is a great option if you want ot make enough Mexican chocolate for a party. You can double up the ingredients or adjust them according to how many people you're serving, and follow the directions below to prepare the drink in the crockpot.
To start, add the water and masa harina to a saucepan on the stovetop (you'll still do this step on the stove). Turn the stovetop to medium heat, and whisk until the corn flour dissolves into the water and it starts to thicken.
Add the milk, dark chocolate chunks, brown sugar, cinnamon and salt to the slow cooker, and pour the heated water and corn mixture over the top. Stir the ingredients together.
Put the lid on the crockpot. Then heat on low for 2 hours or high for 30 minutes.
Remove the lid and stir again until the drink has the right creamy texture.
Ladle the hot drink into mugs, and leave the crockpot at low heat to keep any remaining Champurrado warm.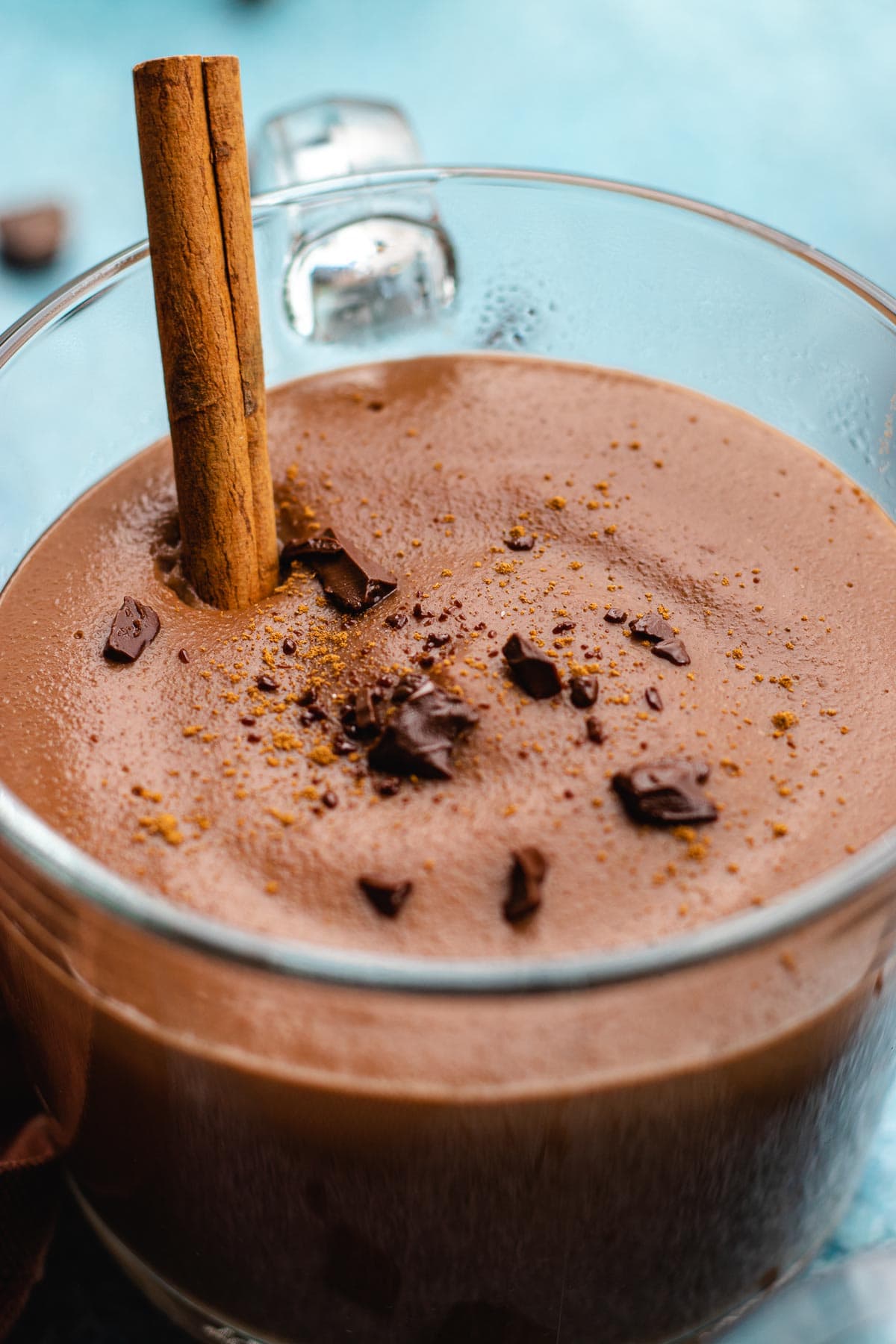 More Classic Drink Recipes
How to Store
Serve: Champurrado is best enjoyed fresh. After heating the recipe and combining the ingredients, pour the thick drink into mugs or heat-safe cups and enjoy. You may want to give it a couple minutes to cool down, so it doesn't burn you, but don't let it completely cool before drinking it.
Store: If you don't finish the drink, you shouldn't leave it sitting at room temperature for more than two hours. To keep the leftovers fresh, transfer them to an airtight container or cover the mug and put it in the fridge for up to 4 days. You can reheat the Champurrado recipe in the microwave or on the stovetop over medium heat.
Freeze: Unfortunately, this recipe doesn't freeze well. While it will still be safe to eat after freezing and defrosting, it won't maintain its texture well. If you haven't finished the chocolatey drink after 4 days, it's best to make a fresh batch rather than trying to keep it longer.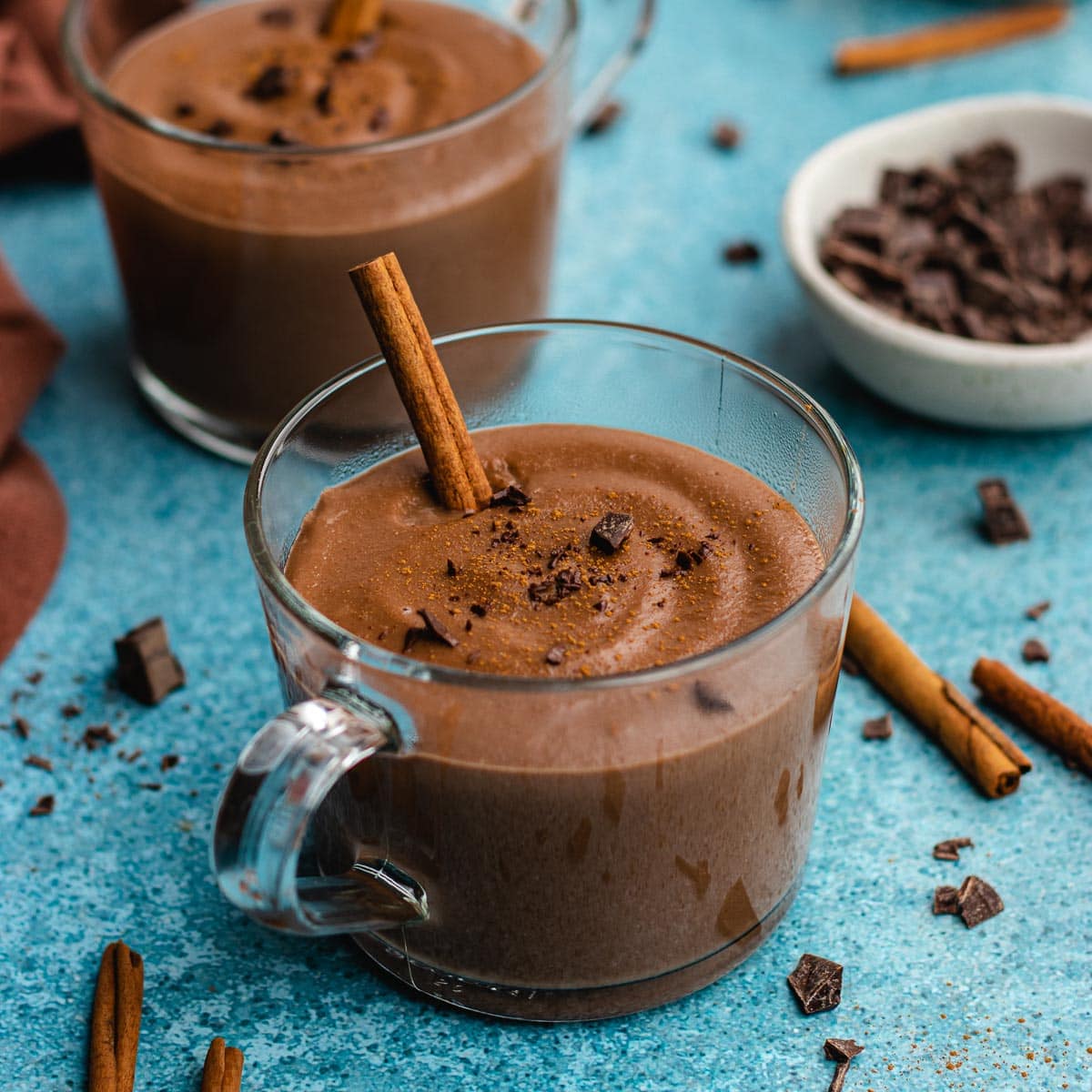 Ingredients
1/2

cup

masa harina corn

3

cups

water

1

cup

whole milk

1/2

cup

dark chocolate chunks

1/4

cup

dark brown sugar

, packed

1/4

teaspoon

ground cinnamon

1/8

teaspoon

Kosher salt
Instructions
Add masa harina and water to a medium saucepan.

Whisk well until completely absorbed on medium heat.

Keep whisking until smooth.

Add in milk, bring to just barely a simmer.

Add in the dark chocolate chunks, cinnamon and salt.

Turn off the heat, whisk well until chocolate is melted and the drink is smooth.

Serve in hot chocolate cups.
Nutrition
Calories:
440
kcal
|
Carbohydrates:
53
g
|
Protein:
7
g
|
Fat:
23
g
|
Saturated Fat:
13
g
|
Polyunsaturated Fat:
1
g
|
Monounsaturated Fat:
6
g
|
Trans Fat:
0.01
g
|
Cholesterol:
16
mg
|
Sodium:
226
mg
|
Potassium:
533
mg
|
Fiber:
5
g
|
Sugar:
43
g
|
Vitamin A:
215
IU
|
Vitamin C:
0.01
mg
|
Calcium:
218
mg
|
Iron:
5
mg