Chicken Brine is the perfect way to add moisture and flavor to your roast chicken. Made with garlic, sage, peppercorns, apples, and onions.
This Chicken Brine recipe is the easiest way to make crazy-juicy Roast Chicken perfect for a special occasion or Weeknight Meals. As long as you start brining the meat at least 4 hours in advance, it will be absolutely packed with moisture and flavor!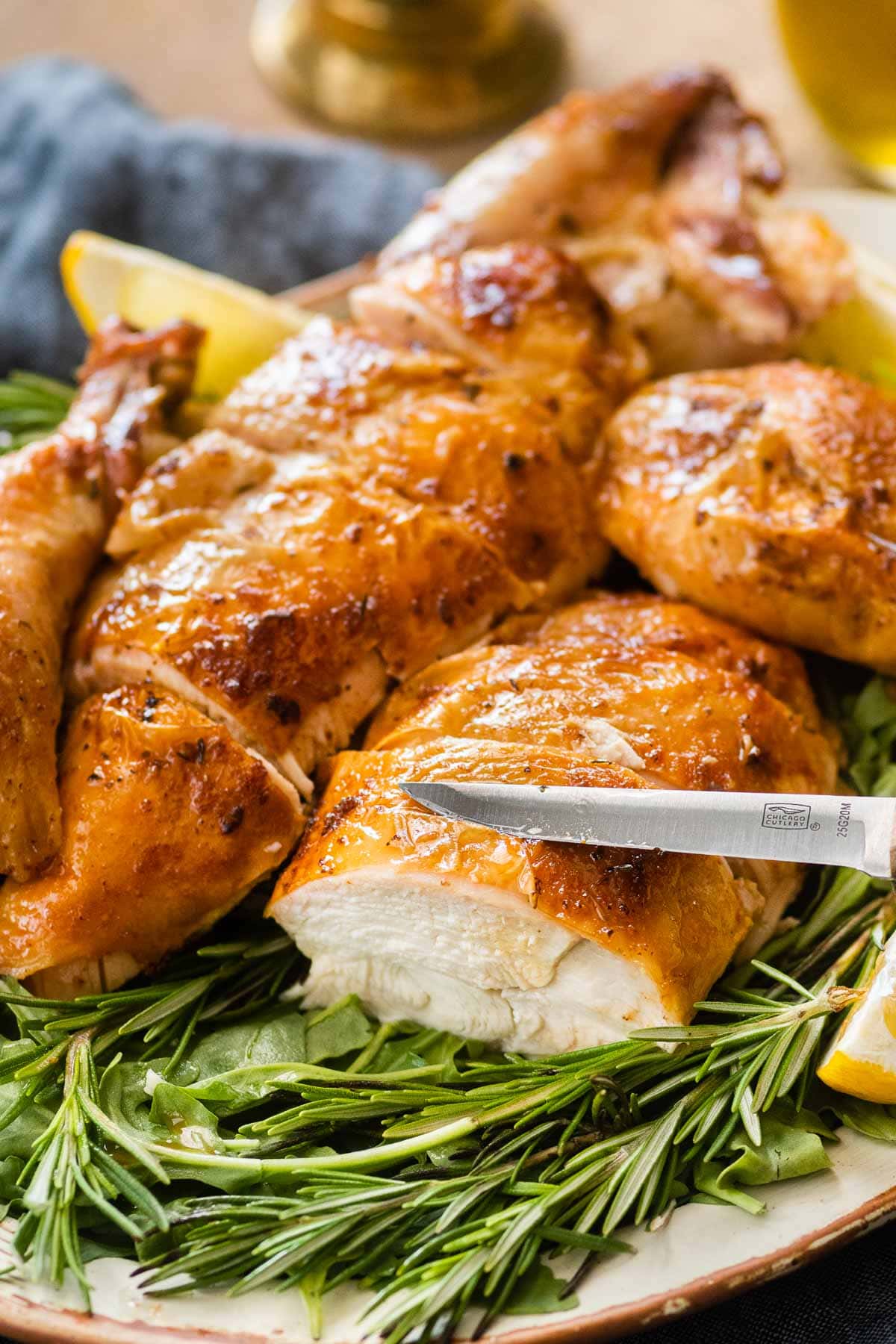 Basic Chicken Brine is a classic way to make moist chicken with tons of flavor. Say goodbye to dry chicken and tasteless chicken breasts! With a few ingredients, you can make a basic brine recipe to make the perfect chicken for your weeknight meal every time!
All you have to do is prep the wet brine with water, salt, and seasonings in a standard stock pot. Then place the whole chicken in the stockpot to soak up the liquid for several hours before putting it in the oven. The brining process makes the juiciest chicken, and it retains that moisture during cooking. It's still perfectly tender when you put the dish on your table for dinner.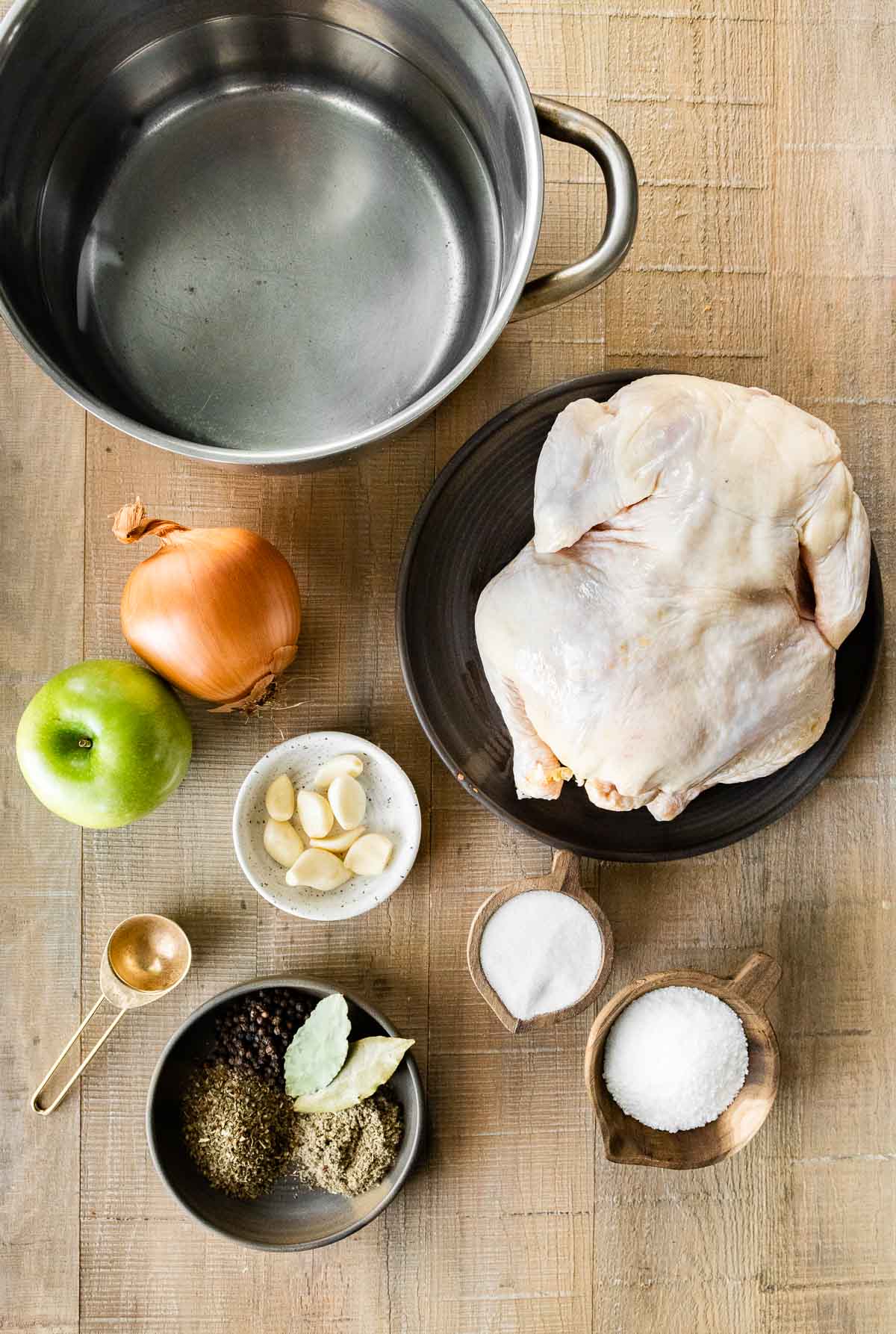 The key ingredient to any brine solution is salt. While the food is soaking it absorbs the moisture and flavor from the liquid, but the salt is also essential to making the juicy tender chicken. The salt works to break down tough proteins so that you get the most tender, juiciest chicken ever.
This simple brine is a great way to prep a whole roast chicken like in this recipe. However, you can also use the brine to add some extra moisture and flavor to other chicken recipes, like Crispy Butter Chicken or Rotisserie Chicken Thighs. Just soak the chicken in chicken brine for a few hours before beginning the regular recipe.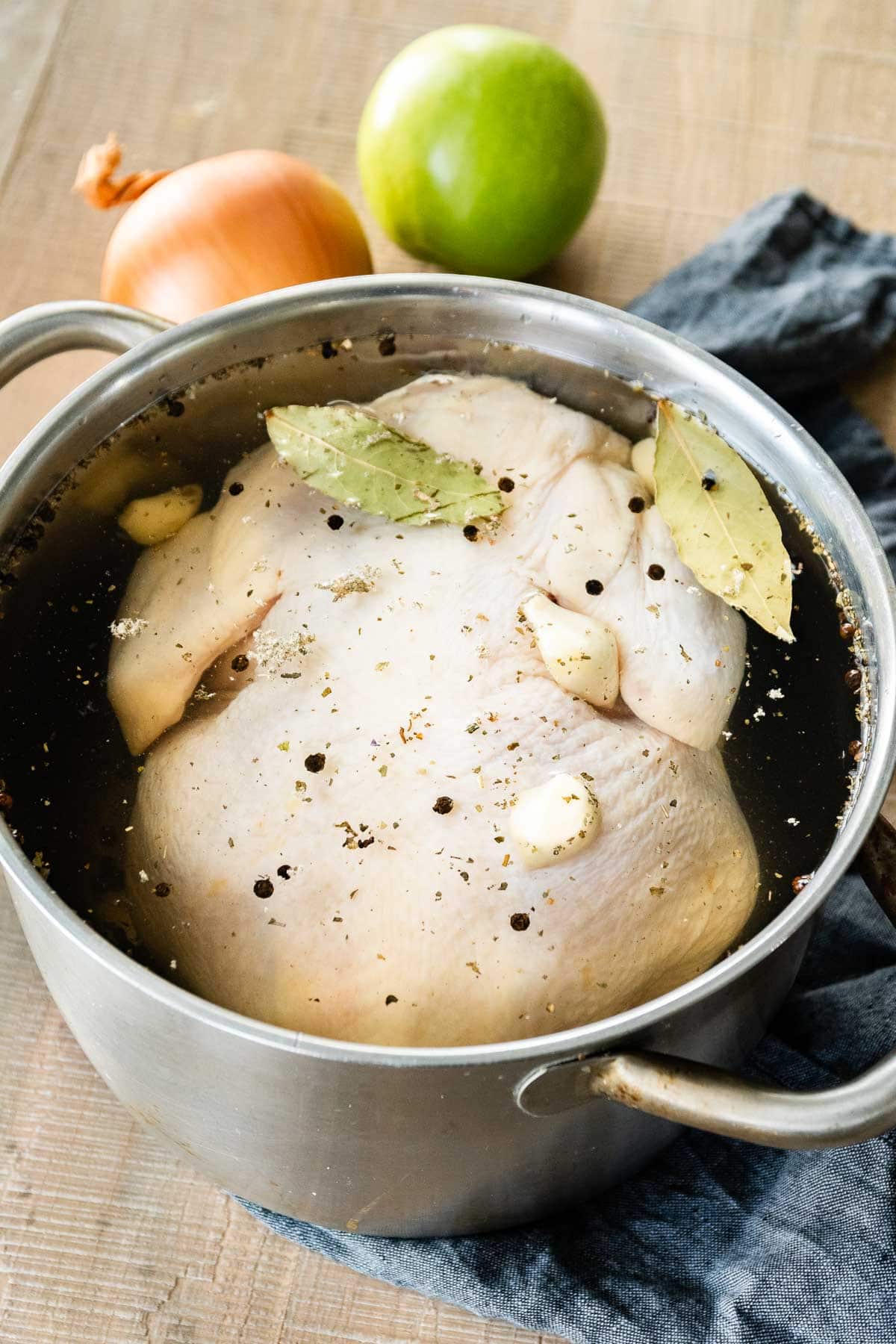 Chicken Recipes That You Can Brine
How to Brine Chicken
Simple chicken brine: Add cold water, kosher salt, sugar, fresh garlic, sage, basil, black peppercorns, and bay leaves to a large stock pot. Set the stovetop to high heat and bring the brine ingredients to a boil. Stir until the sugar and salt dissolve into the other brine ingredients. Then turn off the heat and let the salt-water solution cool to room temperature.
Brining: Place the raw chicken in brine, so that the meat is covered in the wet brine. Cover the pot and place the chicken inside the refrigerator for at least 4 hours, but up to 8 hours for the juiciest roast chicken.
Cooking process: Pre-heat oven to 425 degrees. Remove the chicken from the brine and rinse it under cold water in your sink. (Make sure you sanitize your sink before using it again.) Dry any extra moisture off of the meat with a paper towel. Then stuff the chicken cavity with apple and onion. Place the chicken on a baking tray, and put it in the pre-heated oven for 15 minutes. Then lower the oven temperature to 375 degrees, and continue roasting the chicken for 40-45 minutes. Check the chicken after roasting for 40 minutes to see if it's done. Use a meat thermometer in the middle of the thigh. If the internal temperature is 165 degrees then the chicken recipe is done, but if it's lower, put the chicken back in until it reaches 165 degrees.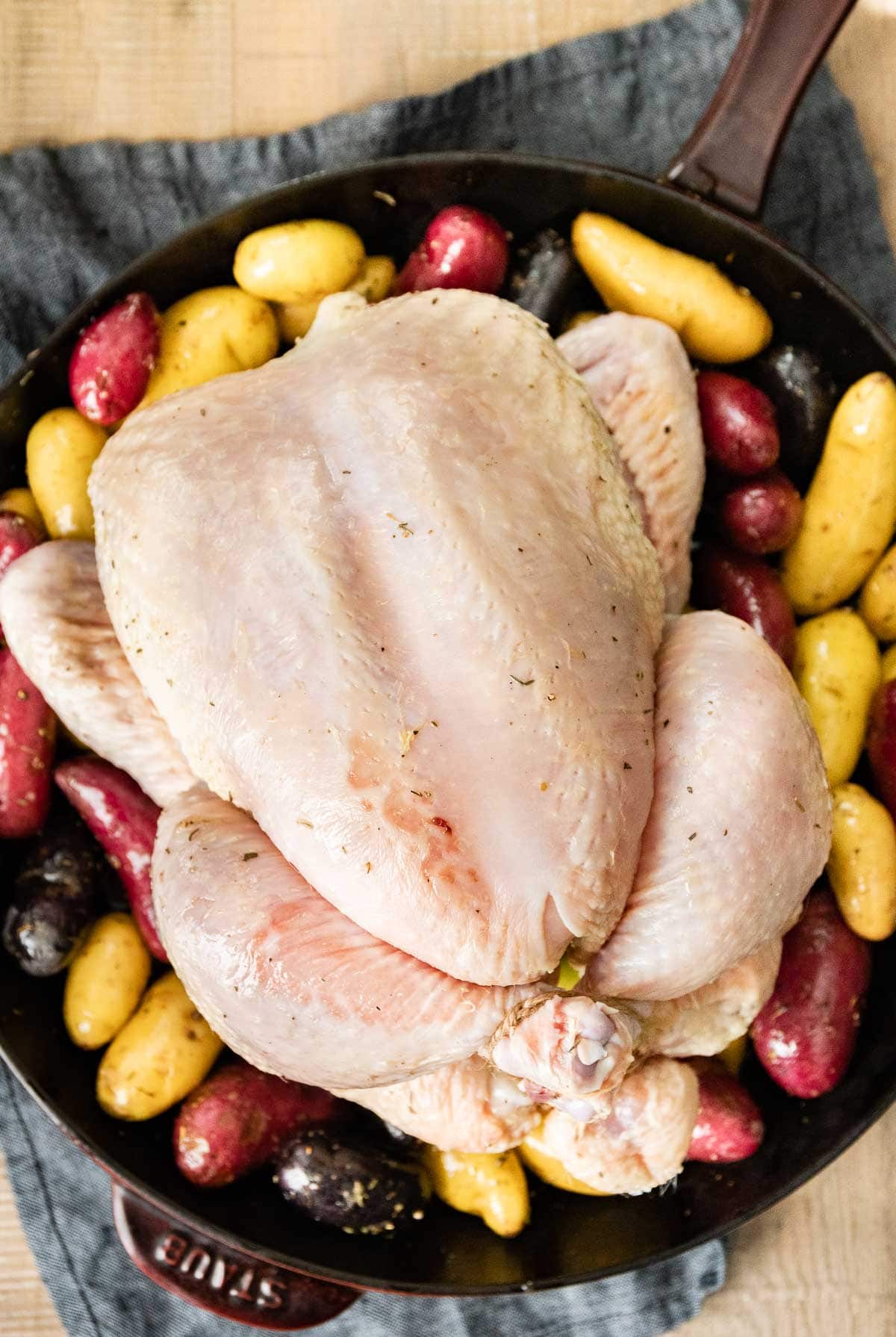 Create a free account to

Save Recipes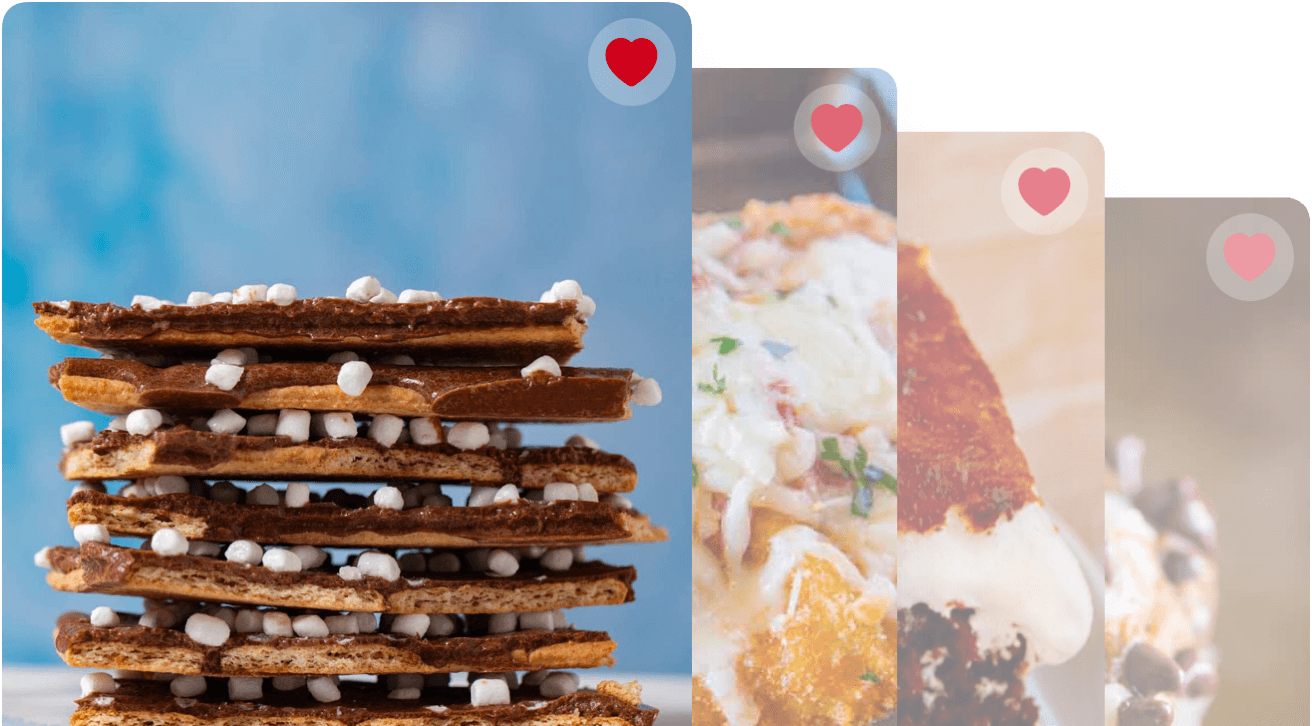 Variations on Chicken Brine
Seasonings: You can add different spices and herbs to brine ingredients for this flavorful chicken recipe. Try adding in paprika, onion powder, garlic powder, pepper, rosemary, oregano, sage, fresh cilantro, or cayenne pepper.
Brown sugar brine: For a warm brine with darker sweet flavors, you can use brown sugar to replace the granulated sugar in the recipe.
Type of meat: This brine makes the juiciest roast chicken ever, but you can use the same simple brine recipe for different cuts of meat if you don't want to make a whole chicken. Try soaking skinless chicken breasts, chicken thighs, or chicken wings. After brining, keep in mind that different cuts of meat cook at different speeds. For example, baked chicken breasts are usually ready in about 30 minutes. Keep the cooking times in mind, and watch until the meat is golden brown, then check it with an internal meat thermometer before serving.
Chicken broth: For an even more flavorful brine, you can use chicken broth to replace the salt-water solution in the basic chicken brine recipe. Just add the salt, sugar, and poultry seasoning to chicken broth instead of water. The liquid will soak the chicken same as the water does to make a flavorful and  juicy chicken dish.
What to Serve with Brined Chicken Dinner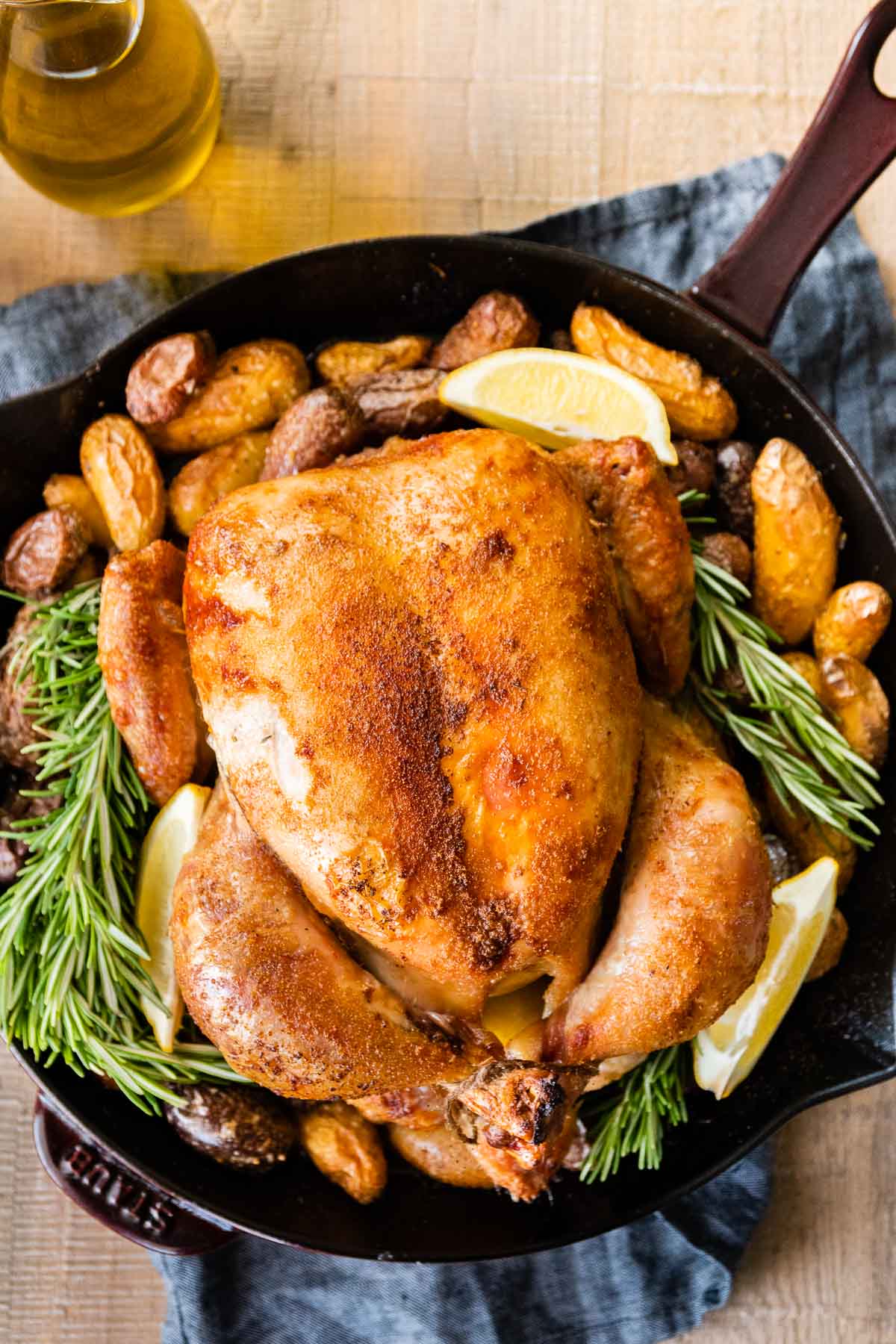 How to Store Chicken Brine
Serve: If you have any leftover chicken, don't leave it at room temperature for more than 2 hours.
Store: Slice the leftover chicken into small enough chicken pieces to fit in a plastic food storage container. The juicy tender chicken will stay good for 3-4 days. You can also make the brine ahead of time and store it before brining the chicken. Put the simple brine in glass jars or a plastic food storage container to keep in the fridge for up to 2 weeks.
Freeze: You could also freeze the roasted chicken for up to 3 months after brining and cooking. Just be sure to let it cool to room temperature before carefully sealing it.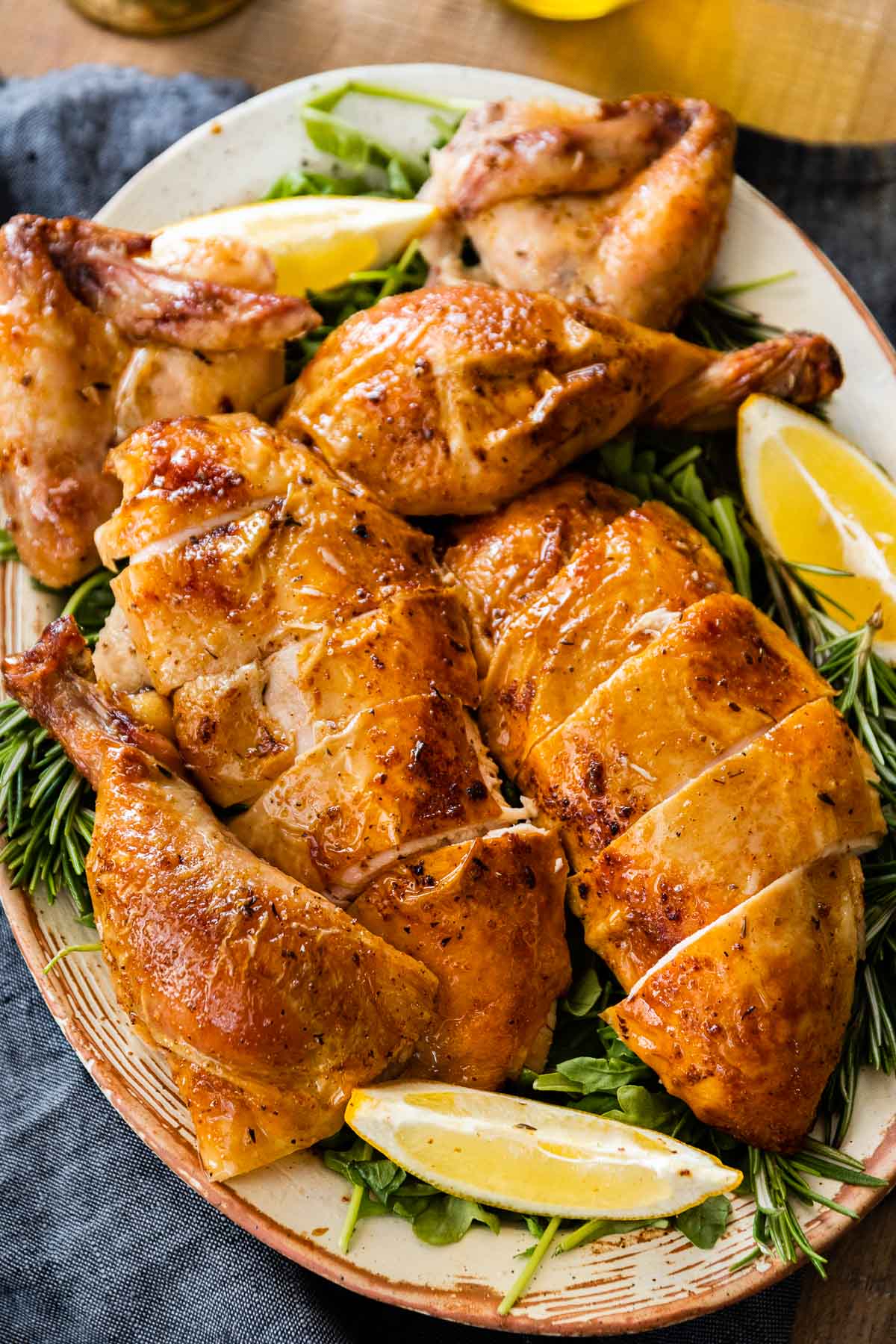 Ingredients
8

cups

water

1/3

cup

kosher salt

1/4

cup

sugar

8

cloves

garlic

, peeled and roughly chopped

2

tablespoons

dried sage

2

tablespoons

dried basil

1

tablespoon

whole black peppercorns

2

bay leaves

1 5-6

pound

chicken

1

green apple

, cored and quartered

1

onion

, quartered
Instructions
To Brine:
In a very large stockpot add the water, kosher salt (do not use table salt), sugar, garlic, sage, basil, black peppercorns and bay leaves and bring to a boil on high heat.

Stir well until sugar and salt have dissolved.

Turn off heat and let cool naturally until water is at room temperature.

Add chicken to the pot and cover.

Refrigerate for a minimum of

4 hours

, up to

8 hours

.
To Cook:
Preheat the oven to 425 degrees.

Remove chicken from brine and rinse under a very slow stream of water (sanitize your sink after rinsing).

Dry the chicken with paper towels inside and out and stuff the chicken cavity with apple and onion.

Place into baking pan and cook for

15 minutes

, then lower heat to 375 degrees and cook for

40-45 minutes

or until the middle of the thigh reads 165 degrees on a probe thermometer.
Nutrition
Calories:
269
kcal
|
Carbohydrates:
9
g
|
Protein:
21
g
|
Fat:
17
g
|
Saturated Fat:
5
g
|
Trans Fat:
1
g
|
Cholesterol:
82
mg
|
Sodium:
3229
mg
|
Potassium:
276
mg
|
Fiber:
1
g
|
Sugar:
6
g
|
Vitamin A:
191
IU
|
Vitamin C:
4
mg
|
Calcium:
50
mg
|
Iron:
2
mg