Cocktail Meatballs are the PERFECT appetizer made with frozen meatballs, grape jelly, and chili sauce, easy to throw together and only 3 ingredients!
Appetizers are an important part of any party, and our kitchen has been busy perfecting our Spicy Louisiana Shrimp Dip, P.F. Chang's Lettuce Wraps (copycat), and Sausage Balls!
cocktail meatballs
Slow Cooker Grape Jelly Meatballs are one of the easiest appetizers you'll ever make, made from frozen meatballs, grape jelly, and chili sauce. Yes, they're also known by their alternate name of cocktail meatballs because they're classically served on a toothpick at parties and they're so incredibly easy to make.
They are my all-time favorite meatball recipe, because my guests always love them and they take almost no prep time. You can make your own meatballs from ground beef if you're really motivated, but when you're about to have a house full of guests and limited time, this is a pretty good appetizer to have on hand.
In the past I've made slow cooker meatballs with BBQ sauce instead of the chili sauce, but my family definitely prefers the chili sauce version. You can also use other flavors of jelly instead of grape jelly, it's all personal preference.
I've used apple jelly for Thanksgiving and red current jelly for Christmas in the past. Any flavor you choose, this is a great recipe when you have a crowd of people to feed, and the crockpot frees up your oven space!
HOW TO THICKEN GRAPE JELLY MEATBALLS
If your meatballs end up in too thin of a sauce, you can easily thicken it in the slow cooker. Mix a tablespoon of corn starch with ¼ cup cold water. Pour into the slow cooker and stir into the sauce. Close the lid on the slow cooker and let it cook until the sauce thickens up.
HOW TO MAKE GRAPE JELLY MEATBALLS IN THE OVEN
If you don't have a free crockpot, you can also make these meatballs in the oven. Just grease a large baking dish and add the frozen meatballs. Whisk together the grape jelly and chili sauce and pour it over the meatballs, then bake uncovered for a total time of 30 minutes (or until the meatballs are heated through).
You can also make the meatballs this way to speed up the process, then just use the crock pot to keep them warm while you're serving appetizers.
If you're using an uncooked meatball recipe, you may have to increase the time until the meatballs reach 165 degrees F in the middle.
CAN YOU FREEZE slow cooker GRAPE JELLY MEATBALLS?
Turn off the crock pot and allow your meatballs to cool completely. Then move them to an airtight container with the rest of the sauce, and freeze for 2-3 months. You can also combine everything ahead of time and freeze, then throw them in the crockpot when you're ready to heat them up.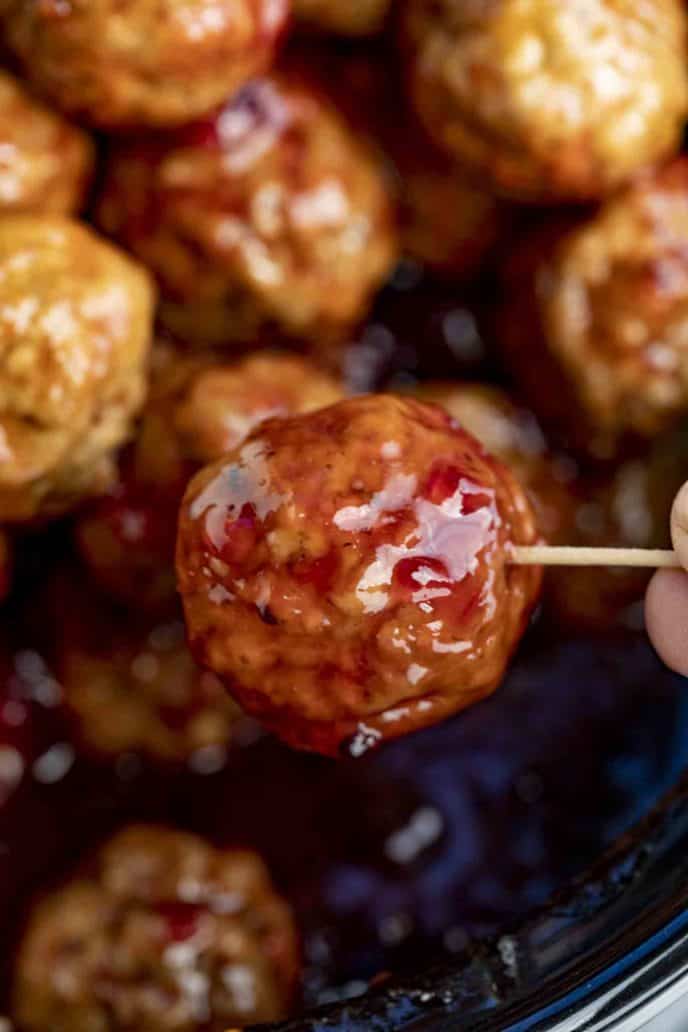 Create a free account to

Save Recipes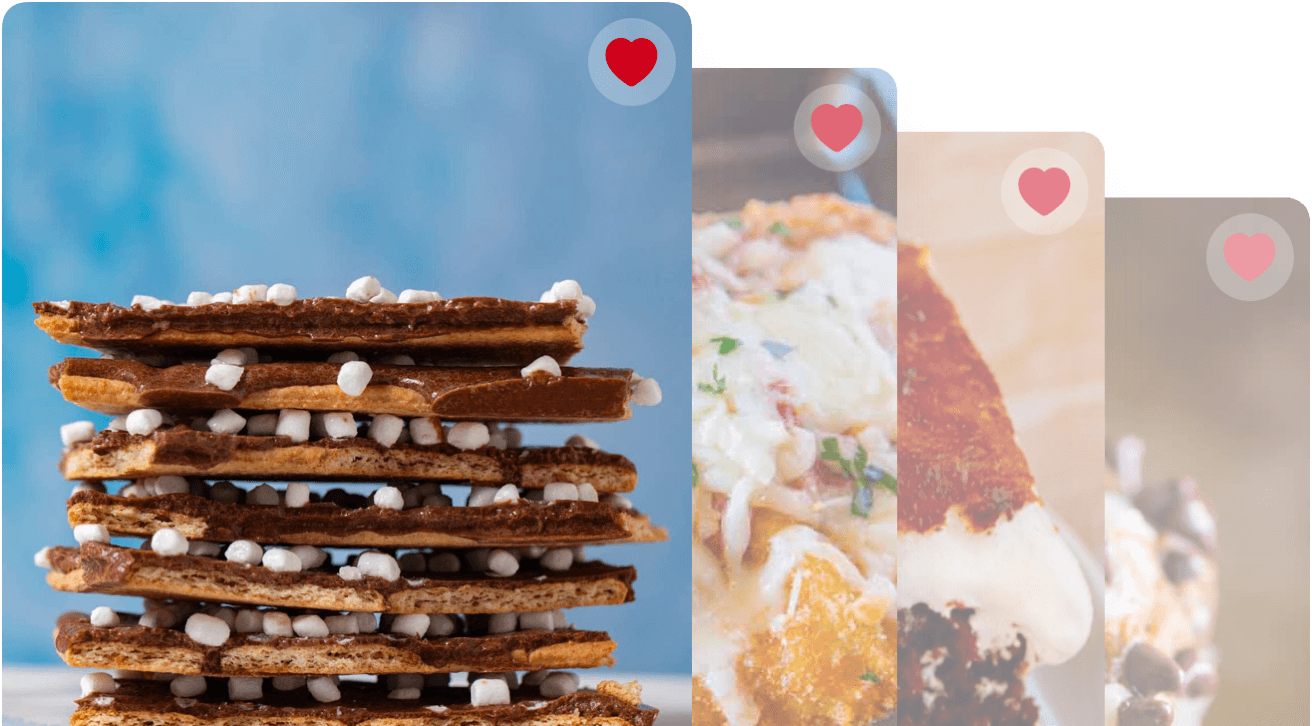 WHAT TO SERVE WITH SLOW COOKER MEATBALLS
CAN YOU PUT RAW MEATBALLS IN A SLOW COOKER?
If you want to make your own meatballs, you can put them in the slow cooker raw and let them cook in the grape jelly sauce until they reach an internal temperature of 165 degrees F. This temperature goes for ground beef, turkey, or pork meatballs.
If your meatballs are falling apart, your recipe may call for too much or too little bread crumbs or eggs. You can also try frying or baking the meatballs before adding them to the slow cooker to help them hold their shape better. Try my Easy Homemade Meatballs for a tried-and-true recipe (and my other favorite meatball recipe!).
HOW TO MAKE GRAPE JELLY MEATBALLS IN THE INSTANT POT
If you want something a little faster than the oven or the crock pot, you can make these meatballs in the instant pot.
Place your frozen meatballs in the instant pot.
Whisk together ½ tablespoon corn starch, grape jelly, and chili sauce. Pour it over the meatballs.
With manual setting, set temperature to high for 10 minutes, and natural release.
TIPS FOR MAKING slow cooker GRAPE JELLY MEATBALLS
If you don't have Heinz chili sauce, you can use equal parts regular ketchup in this recipe.
Lighten this recipe up by making homemade meatballs out of ground turkey and using sugar free grape jelly.
Add ¼ cup of dark brown sugar, whisked together with the jelly, to give the meatballs a richer more molasses flavor.
If you want these to look extra decorative, serve them on a tray with a toothpick in each meatball.


Instructions
Mix grape jelly and chili sauce in mixing bowl until well combined, then stir in frozen meatballs until well coated.

Add to slow cooker and cook on low for

3-4 hours

.
Notes
Note: click on times in the instructions to start a kitchen timer while cooking.
Nutrition
Calories:
137
kcal
|
Carbohydrates:
13
g
|
Protein:
5
g
|
Fat:
6
g
|
Saturated Fat:
2
g
|
Cholesterol:
21
mg
|
Sodium:
224
mg
|
Potassium:
154
mg
|
Fiber:
1
g
|
Sugar:
8
g
|
Vitamin A:
105
IU
|
Vitamin C:
4
mg
|
Calcium:
10
mg
|
Iron:
0.5
mg