Easy Cold Brew Coffee recipe for delicious rich cold brew concentrate to make a perfect cup of coffee or iced coffee every morning in minutes.
Smooth iced coffee is the ideal drink to serve with any of your favorite Breakfast Dishes. Enjoy a slow morning with a glass of Cold-Brewed Iced Coffee and a slice of Coffee Cake or a Blueberry Crumb Muffin.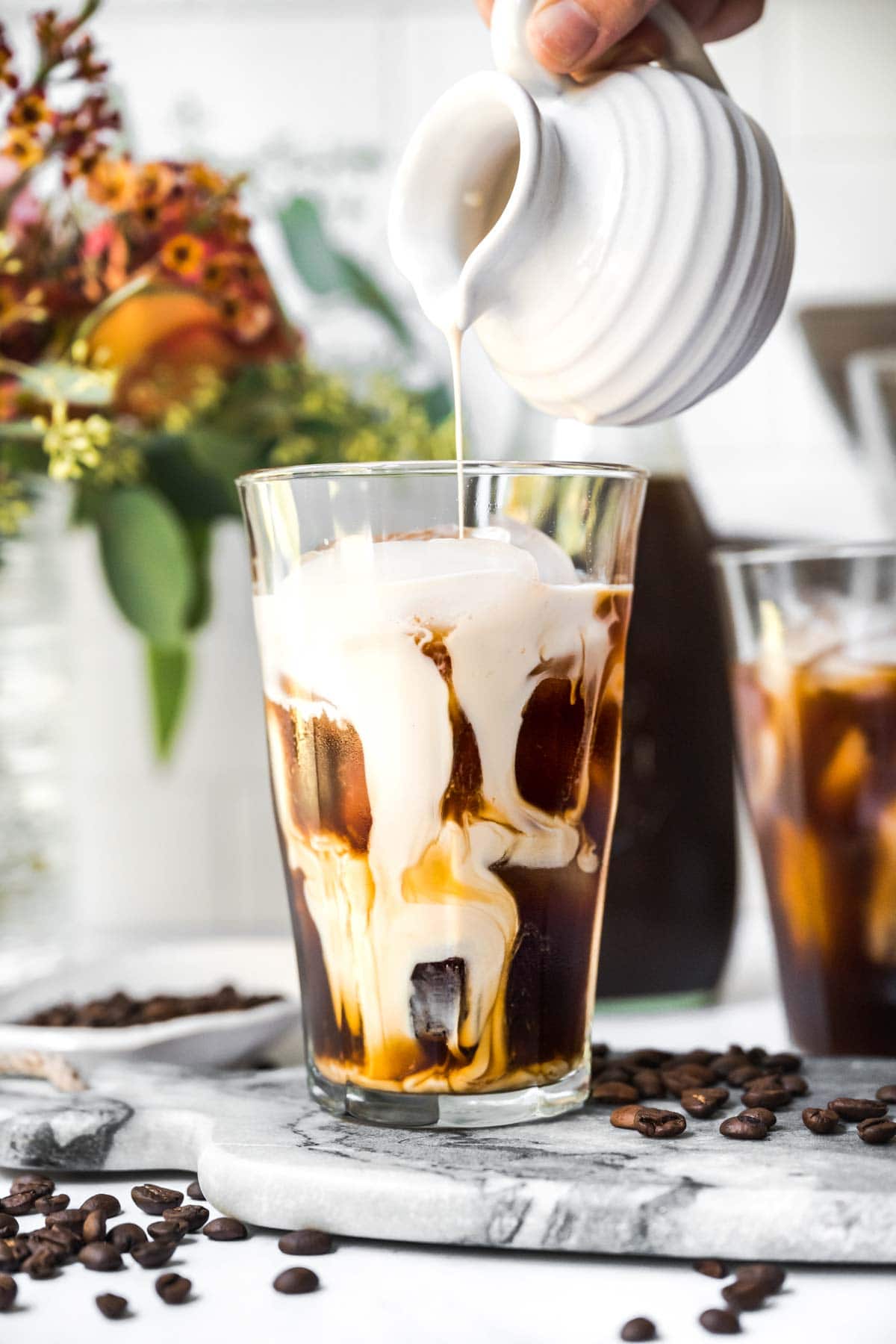 It's little wonder why Cold Brew Coffee has been popping up on coffee shop menus everywhere the past couple of years. It's so much smoother than regular coffee and doesn't have to be made one at a time like espresso drinks. In fact, Cold Brew has become so popular that many stores sell ready to drink jugs of it near the creamers and juice. But if this has been your favorite go-to drink, you know buying it often can add up quickly!
The good news is that you can easily make it at home with no fancy kitchen gadgets or special coffee beans. You don't even need a coffee maker! This Cold Brew Coffee recipe is incredibly easy and tastes just as good as a drink from any coffee shop or pre-made mix for a fraction of the cost. Essentially, instead of using hot water, the coffee is steeped in water in the fridge for a couple of days to make a strong cold brew concentrate.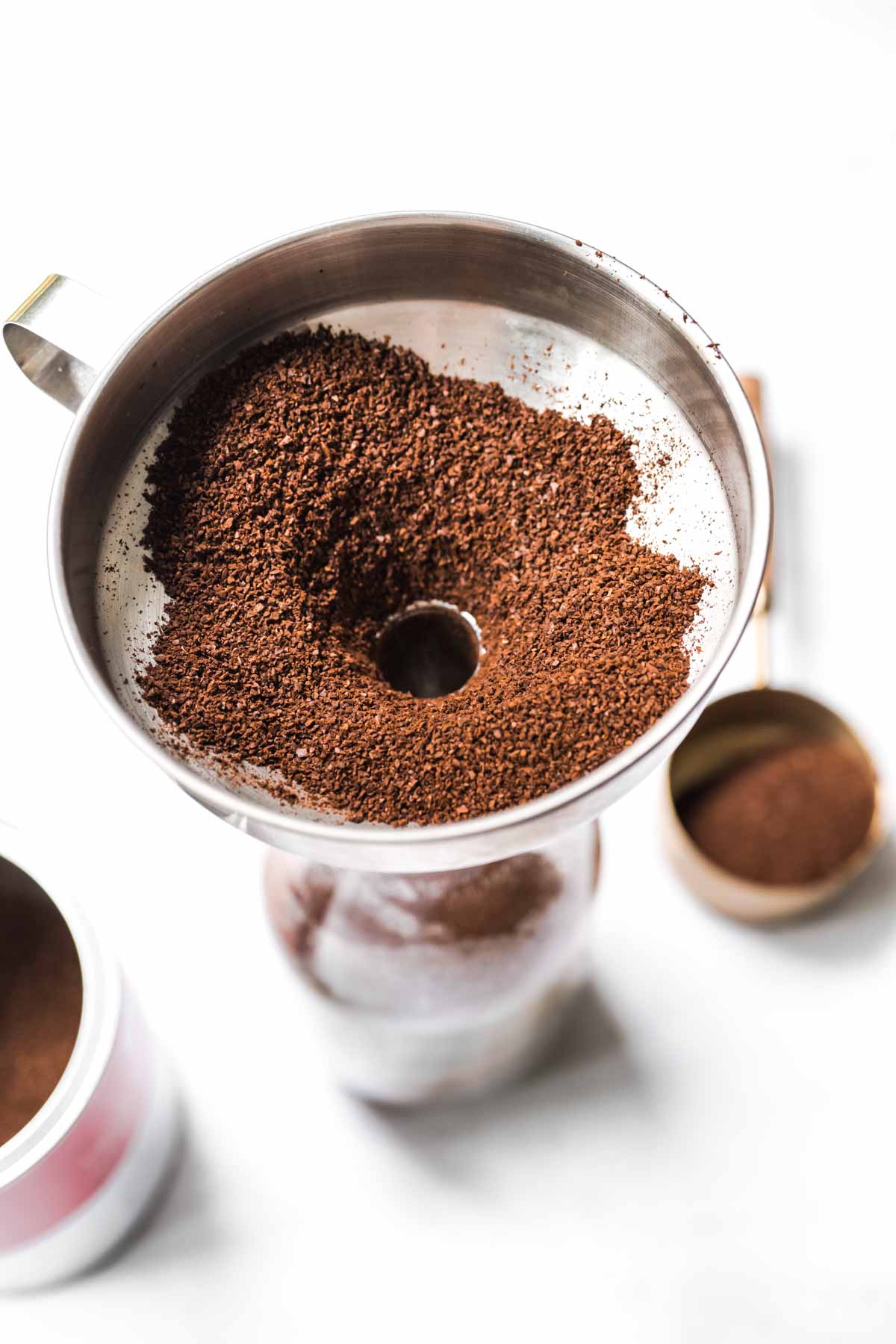 The cold brew concentrate lasts all week long so you have a delicious ice coffee basically ready to go as you head out the door. Just add some ice to your cup, a couple spoonfuls of concentrate, and fill the rest with water until it's as strong or weak as you like it. You can even add milk and flavor add-ins to recreate your favorite coffee shop drinks like Iced Sea Salt Cold Brew.
To a lot of people, using this coffee-making method also improves the taste. Cold brewing makes strong coffee with a smoother taste and less bitter flavor. You get all the delicious coffee flavors you're used to but even better! So, make your mornings a stress-free breeze give yourself back the time and money you would spend at the drive thru, and get a better cup of coffee by making your own homemade Cold Brew Coffee.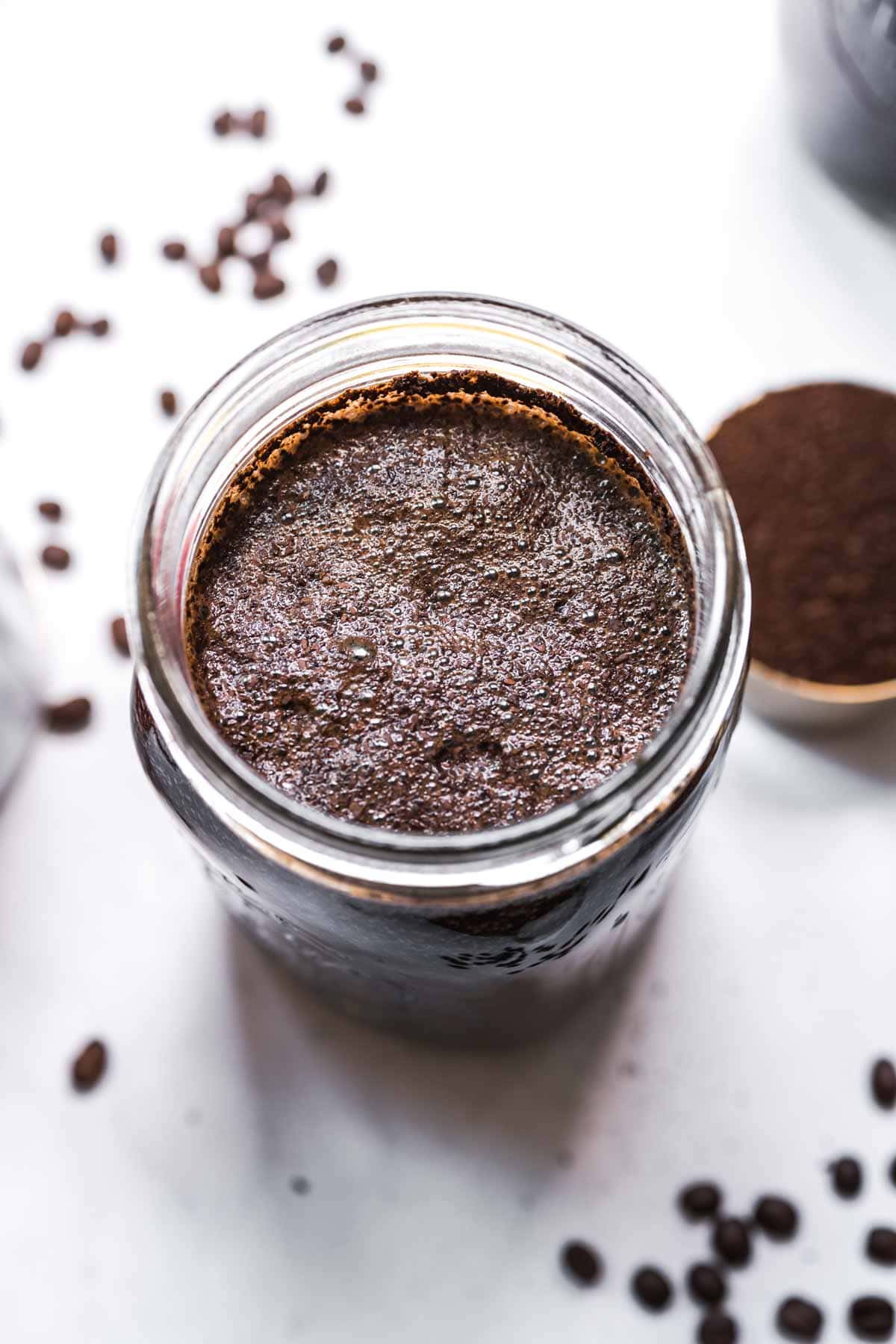 What is Cold Brew Coffee?
Cold brew coffee is a method of coffee brewing where coarsely ground coffee beans are steeped in cold water for an extended period, typically 24 to 48 hours. This results in a coffee concentrate that is less acidic and smoother in taste than traditional hot brewed coffee. The concentrate can be diluted with water and ice to make iced coffee or warmed up for a hot cup of coffee. The taste is so smooth that it doesn't need any milk or flavorings, however some people still prefer to prepare it like their favorite iced lattes.
What is the difference between Cold Brew Coffee and Drip Coffee?
Cold brew coffee is made by steeping ground coffee in cold water for an extended period so you do have to wait to drink it, plus it makes a concentrate that is meant to be diluted before drinking. Drip coffee is made by pouring hot water over ground coffee and allowing it to drip through a filter and is served right away as is and any milk or liquid added is for flavor versus dilution.
How to Make Cold Brew Coffee
Prep: Add 2 ¼ cups coffee grounds and 6 cups water to a large jar or bottle. You can adjust the amount depending on how much coffee concentrate you want. Just keep the coffee to water ratio the same.
Refrigerate: Carefully seal the container and shake the mixture well. Refrigerate for 24-48 hours so the coffee can steep.
Strain: After giving it the hours it needs, pour the coffee through a coffee filter, dish towel, or cheesecloth into a clean jar. The straining process removes the grounds and makes sure the Cold Brew Coffee isn't gritty.
Serve: When you're ready to serve the coffee, pour the cold brew concentrate into a glass over ice. Mix 1 part coffee and 1 part cold water. If you want your coffee stronger, you can also try it with slightly less water mixed in. Or, for creamier coffee use milk or almond milk instead of water.
Delicious Coffee Shop Treats!
FAQs for Cold Brew Coffee
What is special about cold brew coffee?
Cold brew coffee is less acidic and smoother than traditional hot brewed coffee. The cold brewing process also produces coffee concentrate that you then dilute so you can easily adjust how strong it is per serving. Finally, the concentrate can last for up to a week and can be reheated without getting bitter, where regular brewed coffee doesn't store or reheat well.
Is cold brew stronger than regular coffee?
Cold brew coffee can be stronger than regular coffee in terms of caffeine content, but it is usually less acidic and smoother in taste. The strength of cold brew coffee can vary depending on the coffee-to-water ratio used and the brewing time, so you have more control to make individual servings stronger or weaker.
Is cold brew same as iced coffee?
Cold brew coffee and iced coffee are not the same. Cold brew coffee is a coffee concentrate that is then diluted with water or milk before serving with or without ice. On the other hand, iced coffee is typically brewed hot and then chilled, and can be made by pouring hot coffee over ice or brewing coffee directly over ice.
What kind of coffee should I use to make cold brew?
For cold brew, it is recommended to use a high-quality, medium to dark roast coffee that has been coarsely ground. This allows for proper extraction of flavor without making the coffee too bitter. Use freshly roasted coffee beans for the best possible taste.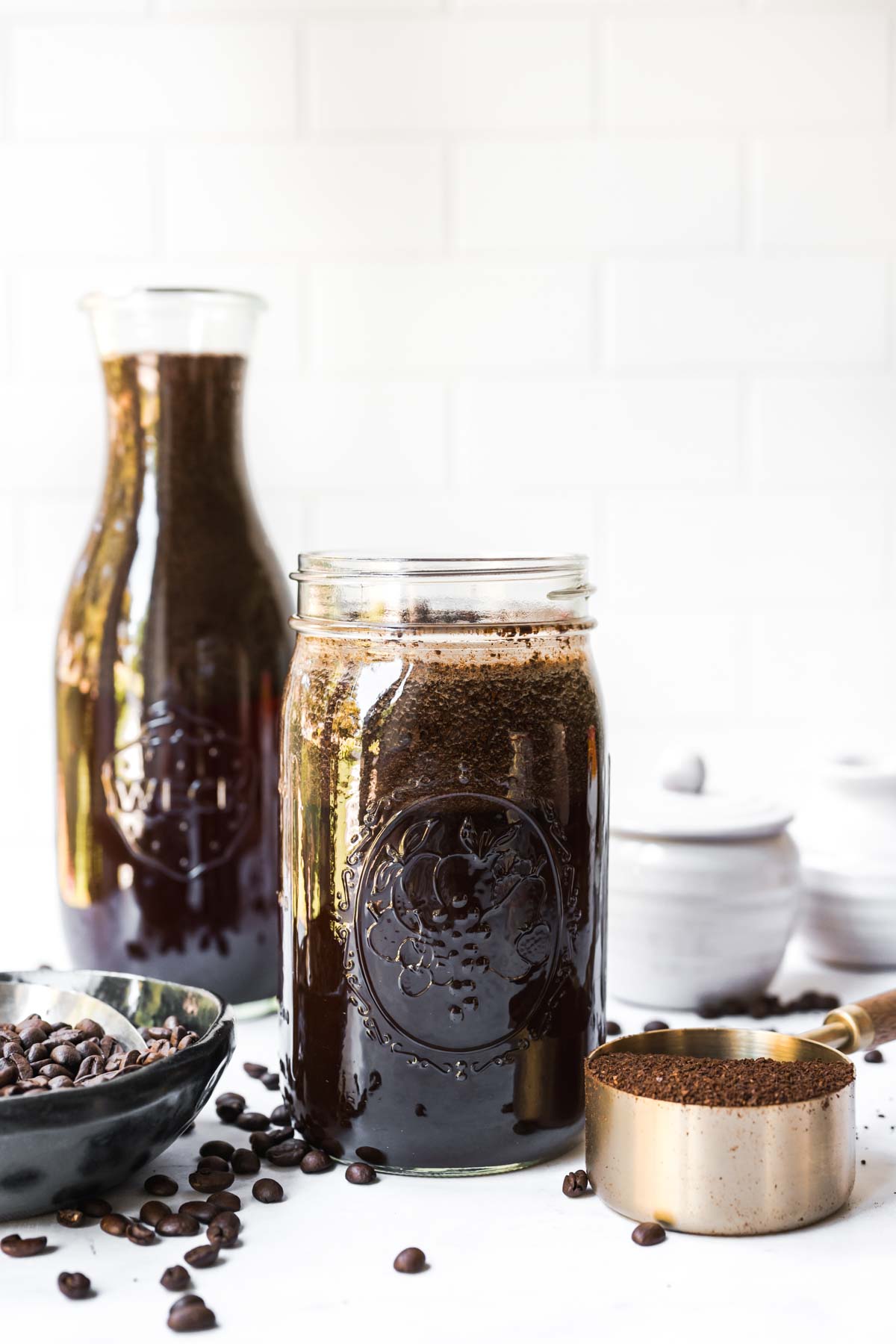 Create a free account to Save Recipes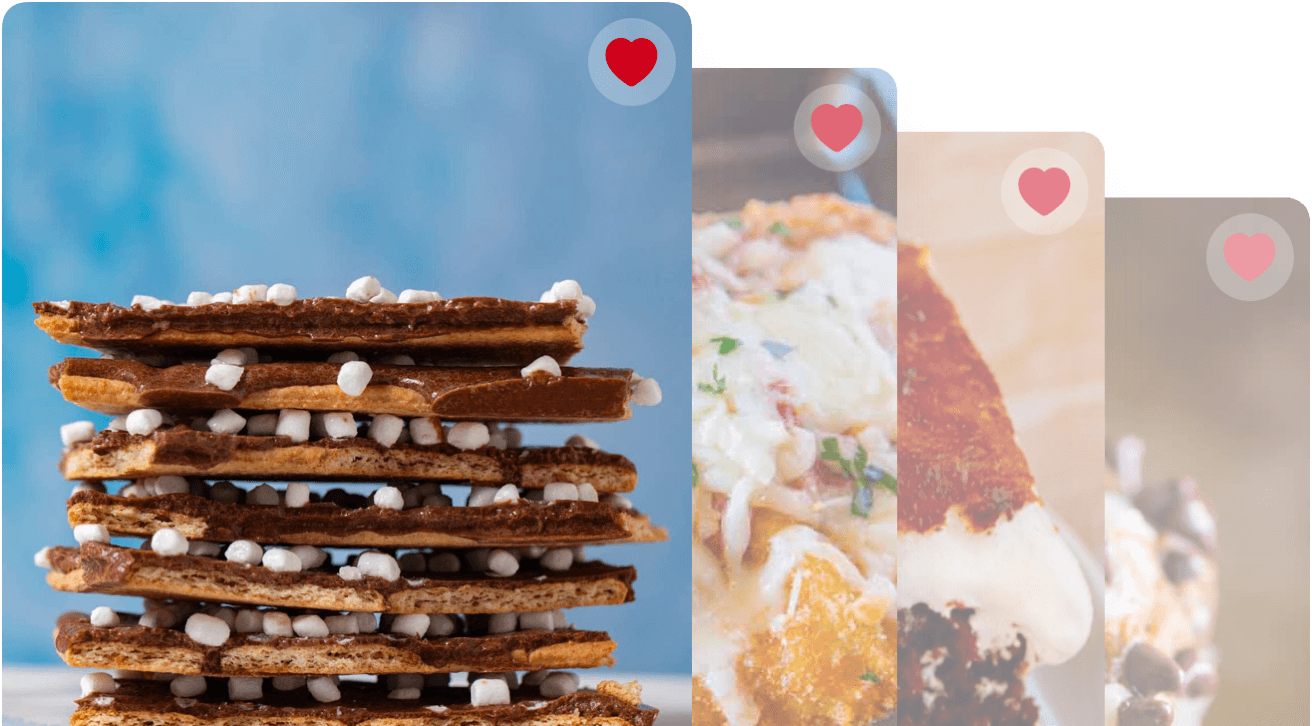 Key Ingredients
Coffee: The only ingredient you really have to worry about in this recipe is the coffee beans. Preferably you want to use medium to dark roast coffee beans. Freshly ground coffee beans are going to give you the best flavor and ideally they should be coarse ground to get the most coffee extraction.
Water: The quality of the water used can have a significant impact on the flavor of the coffee, so it's important to use filtered or bottled water to achieve the best possible taste.
Equipment: You will need 2 large containers that can be sealed like a gallon jar with a tight fitting lid. Glass bottles or jars are best because they aren't porous and won't let in any air and the coffee won't seep into them. You also need standard coffee filters and preferably the reusable filter basket from your coffee maker to help hold the paper filter in place as you strain the coffee mixture.
Variations
Vanilla Frappe: To a blender, add 2 cups ice, 1 cup of cold brew mixed with water, ½ cup half and half (or other milk), 2 tablespoons sugar, and ¼ teaspoon vanilla. Blend until smooth and serve with Whipped Cream. This will make 2 drinks.
Mocha: Another way to add some sweetness to your coffee blend is with chocolate. Either mix in chocolate syrup, or replace some of the water with chocolate milk instead. Use the vanilla frappe recipe above but add chocolate syrup and mini chocolate chips for a Mocha Chip Frappe.
Caramel: Caramel is another favorite flavor that a lot of people love adding to their morning cup of joe. Drizzle the inside of your cup with some Caramel Sauce or ice cream topping on the inside of your glass before adding your coffee, ice, and water or milk, or blend it up with the vanilla frappe.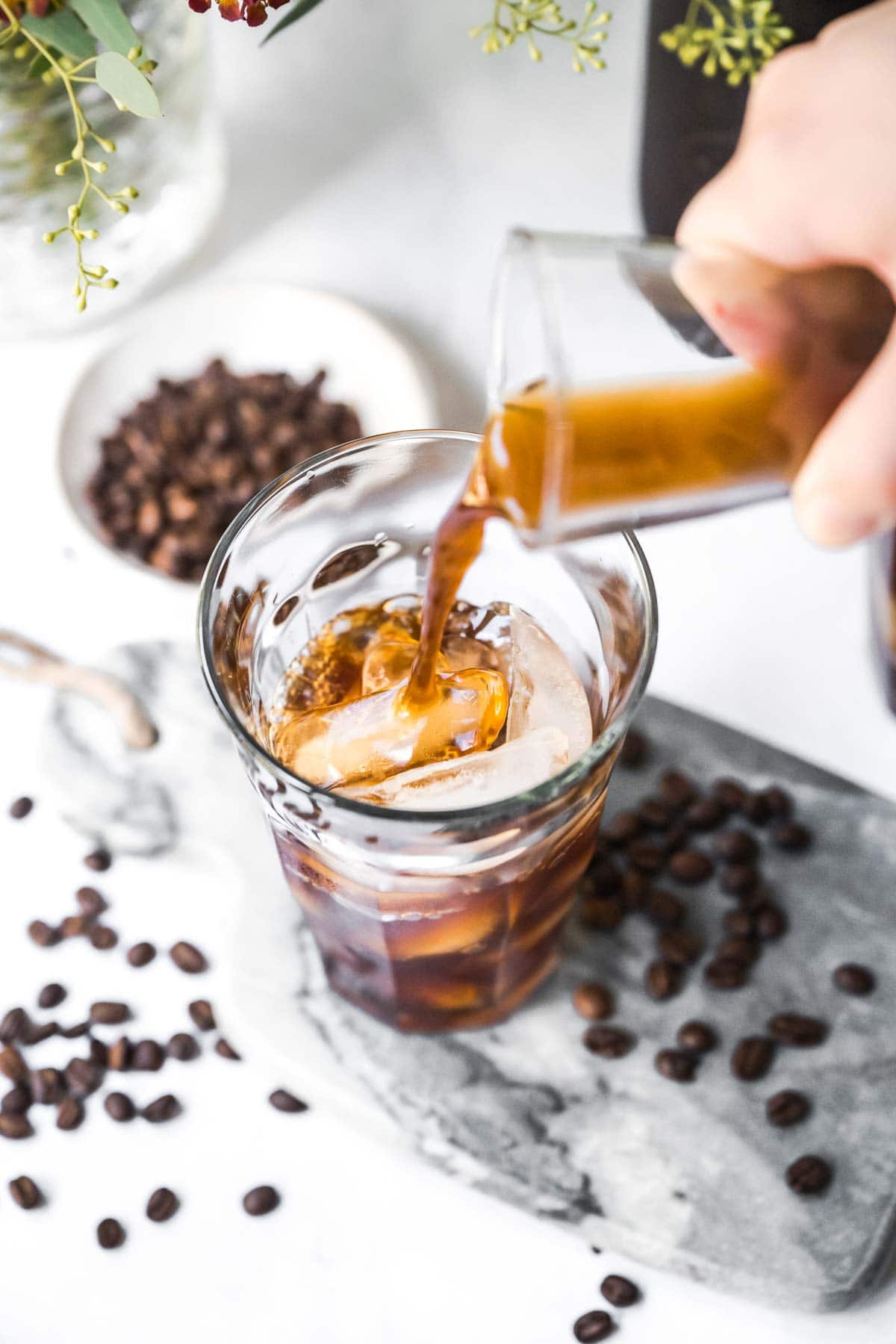 How to Store
Serve: Make sure to let the coffee steep for at least 24 hours, but ideally 48 hours before you serve it so it gets the maximum flavor.
Store: You can keep cold brew coffee in an airtight container, preferably a glass container, in the fridge for up to 2 weeks.
Freeze: The coffee will also last up to 2 weeks in the freezer. Out of any coffee, cold brew does best frozen, and you can even use it to make coffee ice cubes.


Ingredients
2 1/4

cups

ground coffee beans

6

cups

water
Instructions
Add coffee and water to a bottle or jar.

Shake well to make sure grounds mix with water.

Keep in fridge for

2 days

.

Pour coffee through a coffee filter into a clean jar (don't press on the coffee filter).

To make coffee use 1 part concentrate and 1 part water over ice.
Nutrition
Calories:
20
kcal
|
Sodium:
7
mg
|
Calcium:
4
mg