Easy Chicken Marinade is the perfect way to make juicy, tender, flavorful chicken breasts that you can make on the grill or in the oven.
When it comes to simple, satisfying weeknight Dinner Recipes, basic chicken dishes are always an excellent choice. This marinade uses lots of delicious ingredients like mustard, soy sauce, Worcestershire sauce, and brown sugar to give simple Chicken Breast tons of flavor!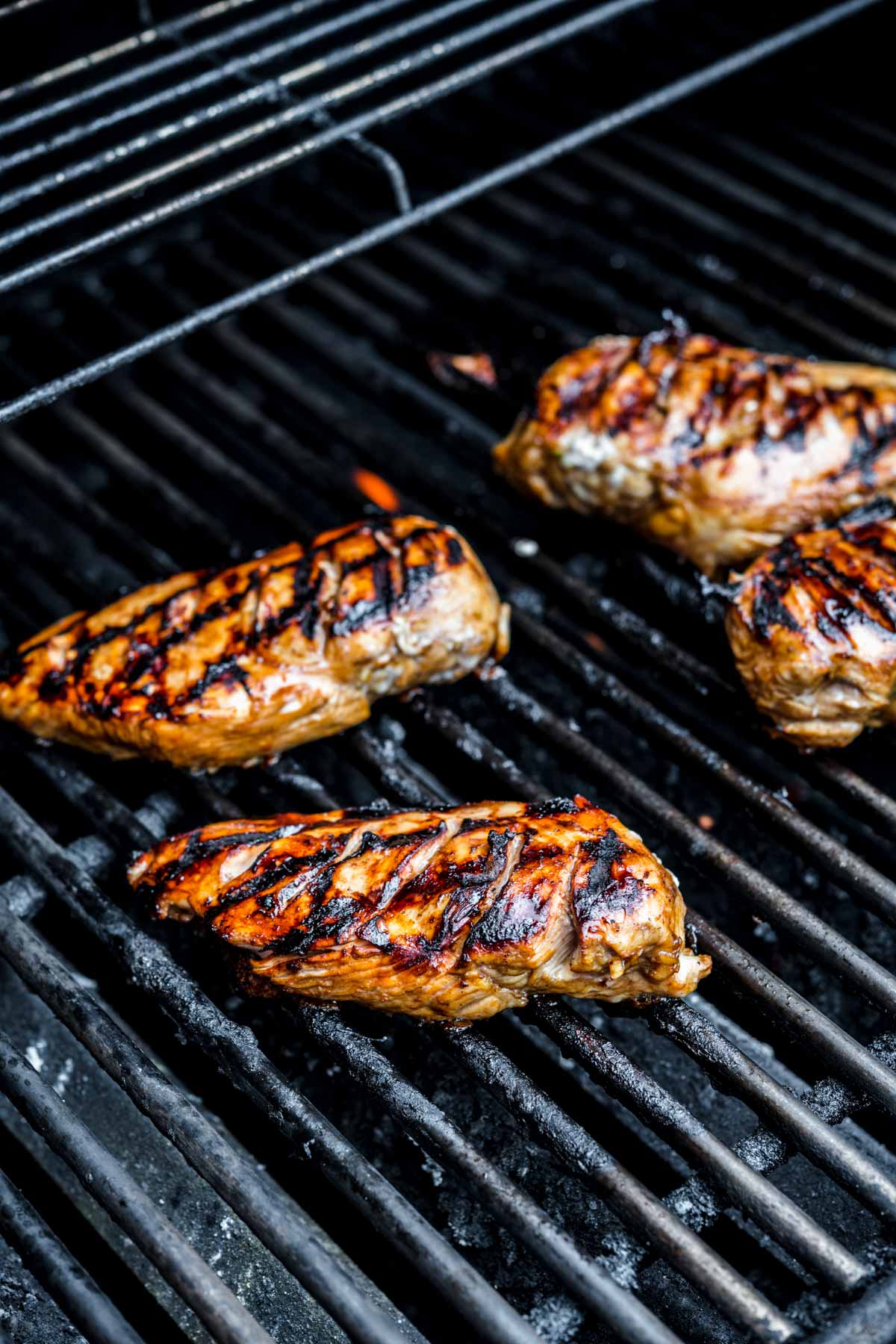 CHICKEN MARINADE
An easy marinade is a great way to give recipes all the flavor they need without a lot of work. Just like our Steak Marinade, this Chicken Marinade recipe makes the meat tender, juicy, and full of flavor. Marinating the chicken for 4 hours tenderizes and flavors the meat before you cook it, so, when it comes to the cook time, your work is mostly done.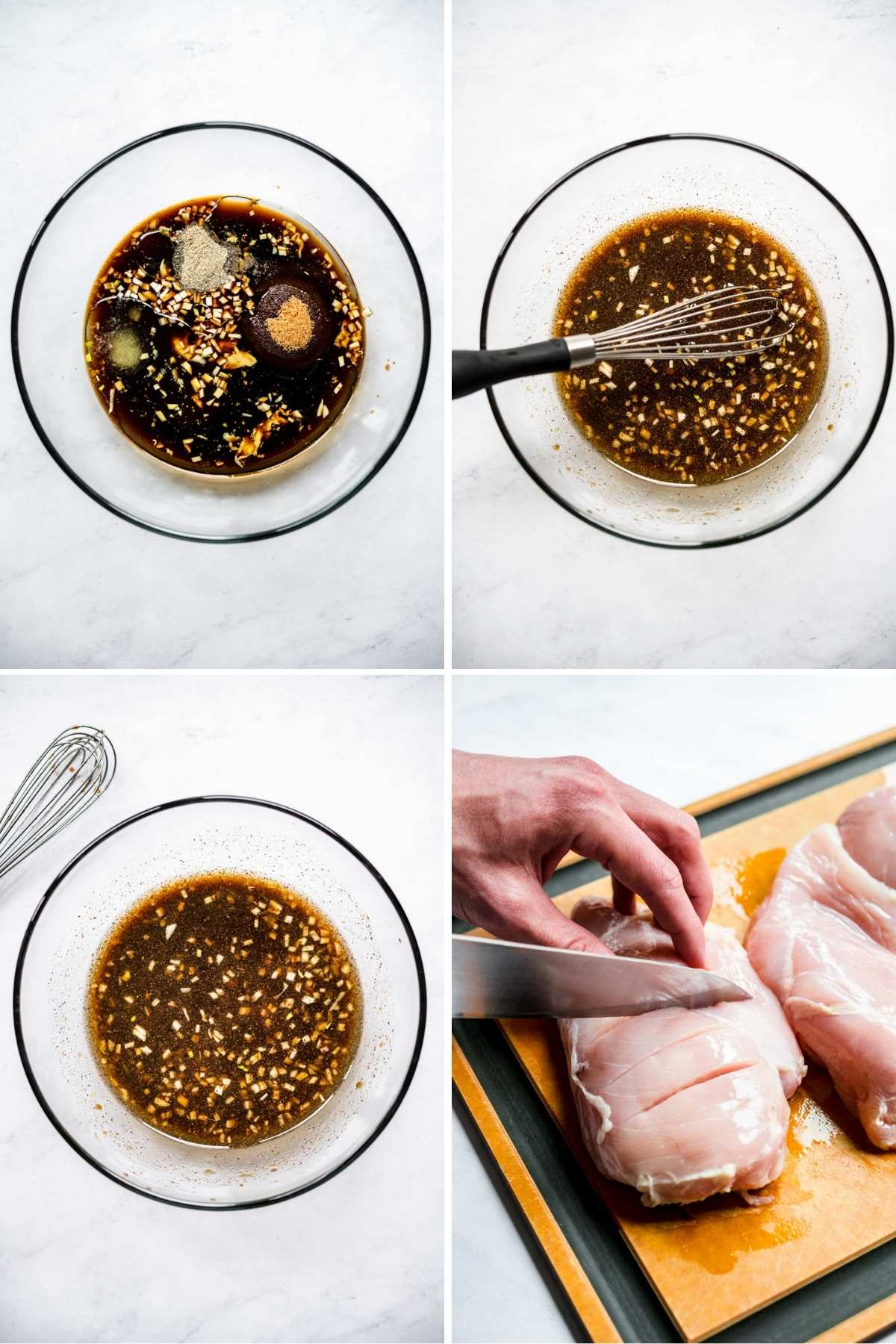 As long as you use this easy Chicken Marinade recipe there's no need for a lot of other ingredients or flavors with your chicken. Just make some simple side dishes like Brown Rice or Roasted Vegetables to finish up the dinner, and enjoy!
This Chicken Marinade is sure to become a go-to for easy dinners. As long as you prep the Chicken Breast Marinade ahead of time, the actual cooking process becomes super easy. Plus, you can use the marinade to tenderize and flavor chicken before using the chicken in any of your favorite chicken recipes.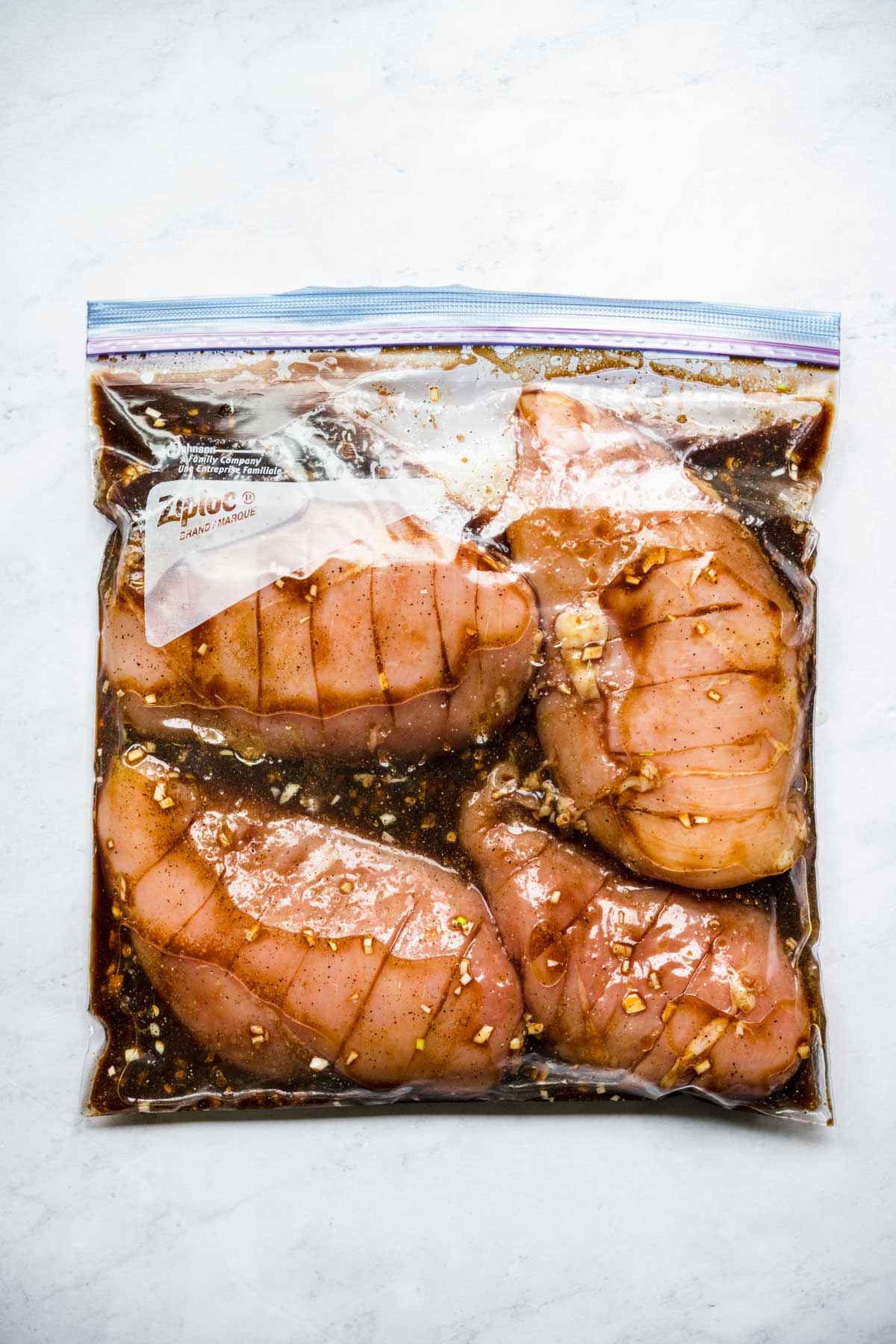 Our Chicken Marinade is made with savory ingredients like balsamic vinegar, soy sauce, Worcestershire sauce, brown sugar, mustard, and garlic. However, one of the great things about a simple marinade like this one is that you can always experiment with the ingredients to add flavors to your chicken. Be sure to try out different seasonings and sauces to see what you like best.
DELICIOUS CHICKEN RECIPES
TIPS FOR MAKING CHICKEN MARINADE
Marinade: To make the marinade start by whisking together the olive oil, balsamic vinegar, soy sauce, Worcestershire sauce, brown sugar, Dijon mustard, garlic, salt, and pepper in a small mixing bowl. Cut slits in the top of the chicken breasts. Scoring the chicken will help the marinade to soak in more fully. Pour the mixture into a sturdy ziplock bag with 4 boneless, skinless chicken breasts. Put the bag in the refrigerator and leave the chicken marinating for at least 4 hours or as long as overnight.
Grilled chicken: There are a variety of ways you can cook the Chicken Marinade recipe. To grill the marinated chicken, set your grill to medium heat and cook for 6-8 minutes on each side.
Baked chicken: You can also bake the chicken for 30-35 minutes in a 375-degree oven. Take the chicken out when it's golden brown on the outside and cooked through.
Slow cooker chicken: To make the chicken in your slow cooker, use the marinade as your cooking liquid. Place the chicken breasts in your crockpot and cook on low for 3-4 hours.
Cooking temperature: No matter how you cook the chicken, you can make sure it's cooked through by using a meat thermometer to check the internal temperature. Chicken is safe to eat when it has an internal temperature of 165 degrees.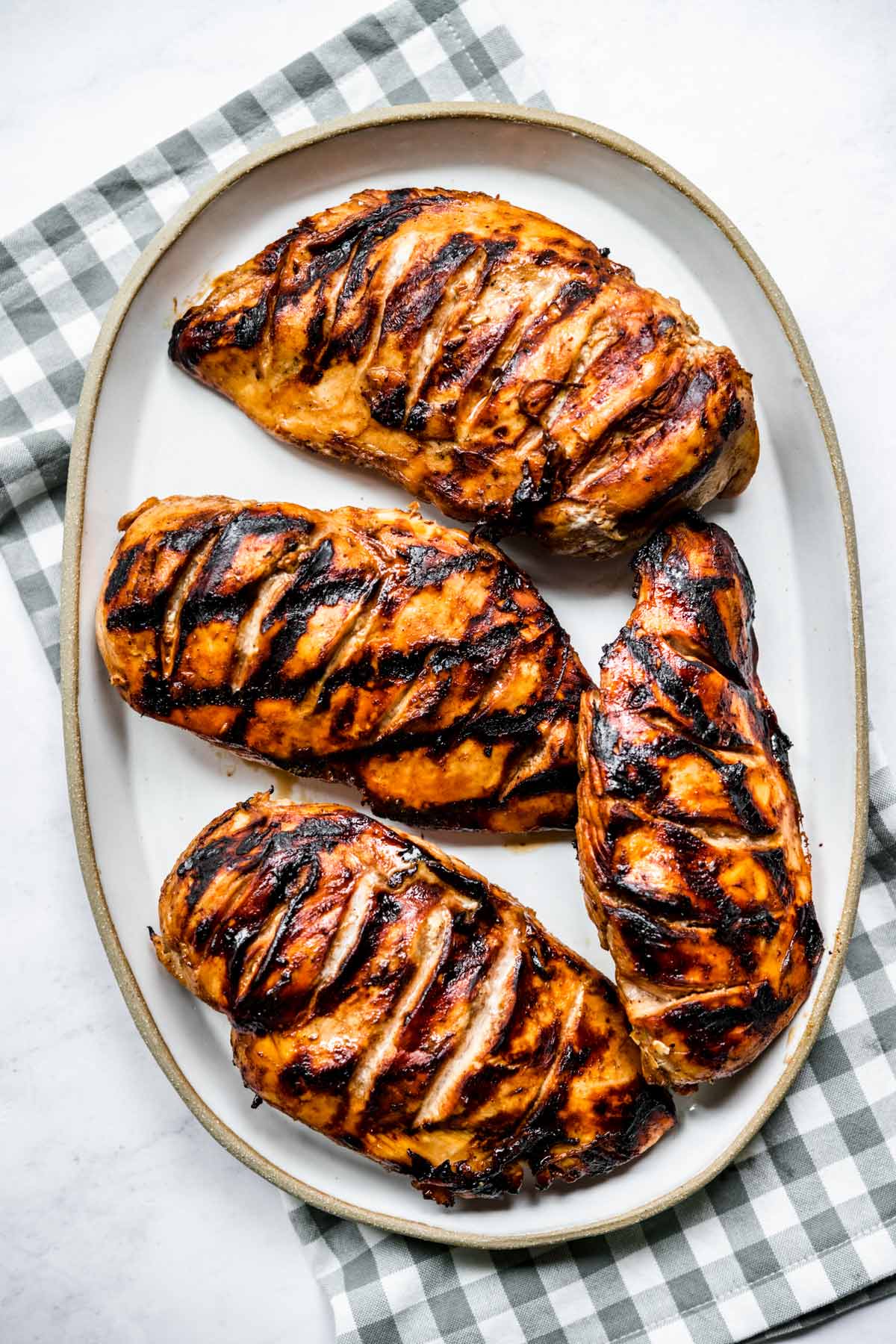 Create a free account to

Save Recipes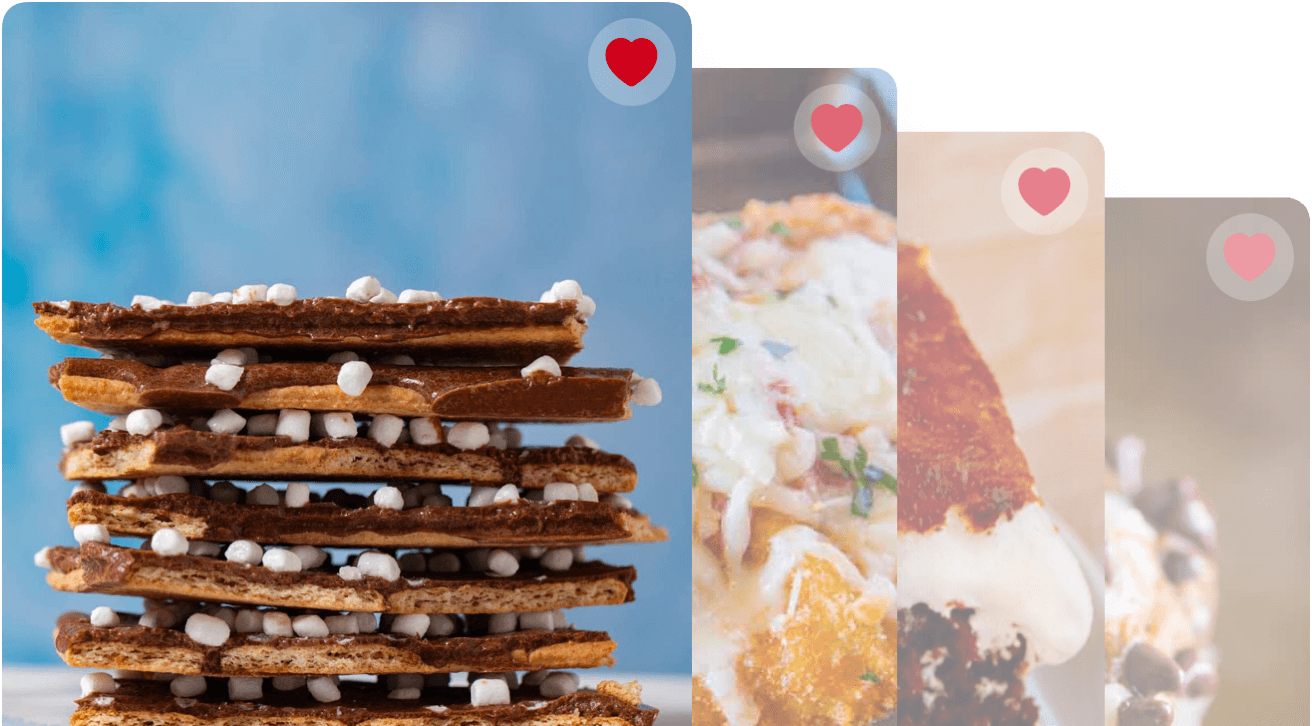 VARIATIONS ON CHICKEN MARINADE
Citrus chicken marinade: To make a marinade with some citrus tang in it, try adding some lemon juice. You can squeeze the lemon juice out of one lemon or use lime juice. The acidity in the lime or lemon juice also helps to break down the chicken and make it more tender.
Seasoning: You can also add to the flavor of the Chicken Breast Marinade with a variety of herbs and spices. Try mixing in some Italian seasoning, red pepper flakes, oregano, rosemary, thyme, paprika, onion powder, or chili powder.
Ingredient substitutes: Another way to experiment with the marinade is by replacing the ingredients in the recipe with similar alternatives. For example, you could try using maple syrup instead of brown sugar. You could also use Honey Mustard instead of Dijon. Or, replace the balsamic vinegar with rice wine vinegar or apple cider vinegar. There are really so many ways you can experiment with the ingredients and flavors!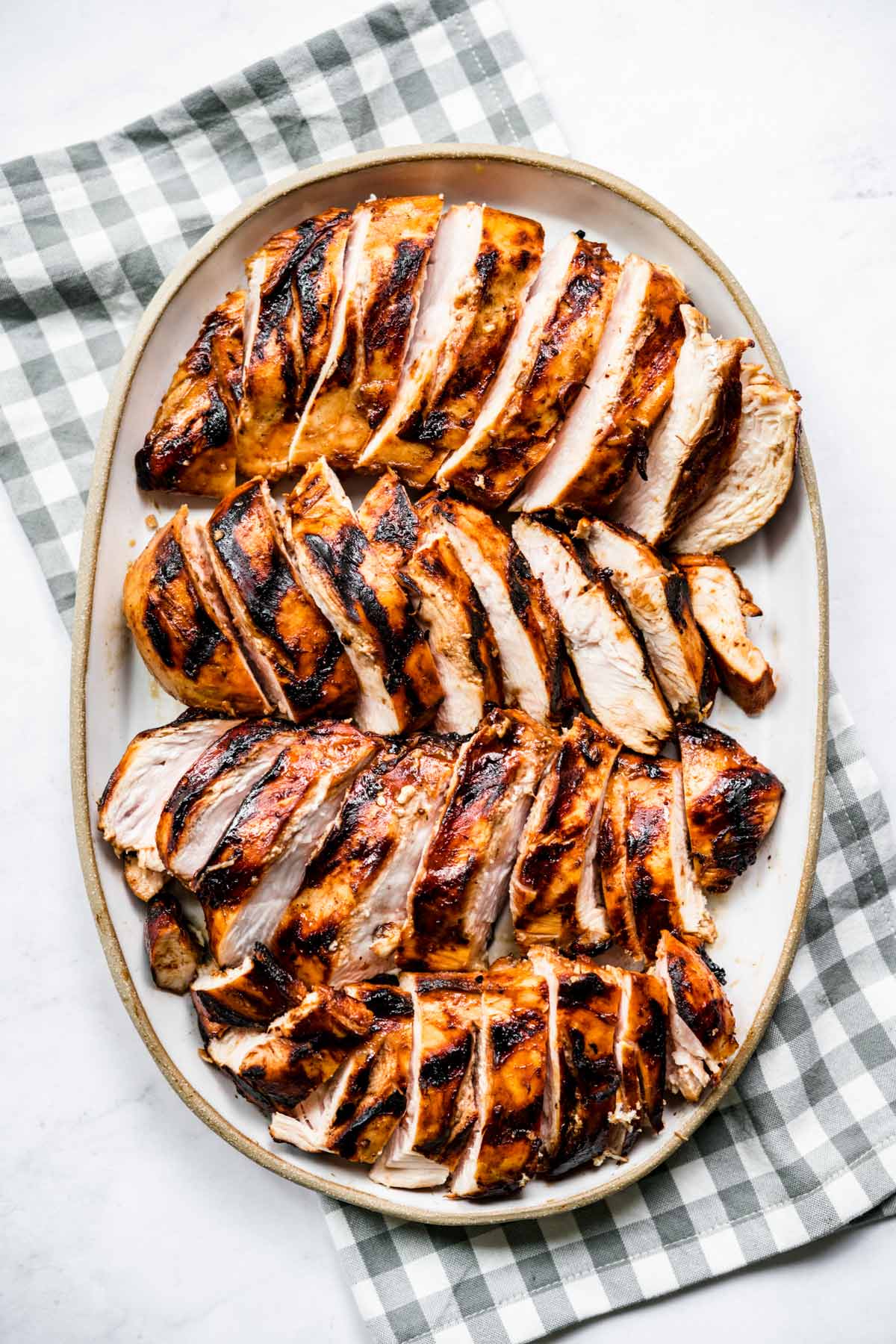 EVEN MORE CHICKEN RECIPES
HOW TO STORE CHICKEN MARINADE
Serve: Don't leave cooked chicken at room temperature for more than 2 hours.
Store: Let the chicken cool and then put it in an airtight container to store in the fridge for 3-4 days.
Freeze: You could also freeze the chicken for up to 6 months as long as it's sealed properly.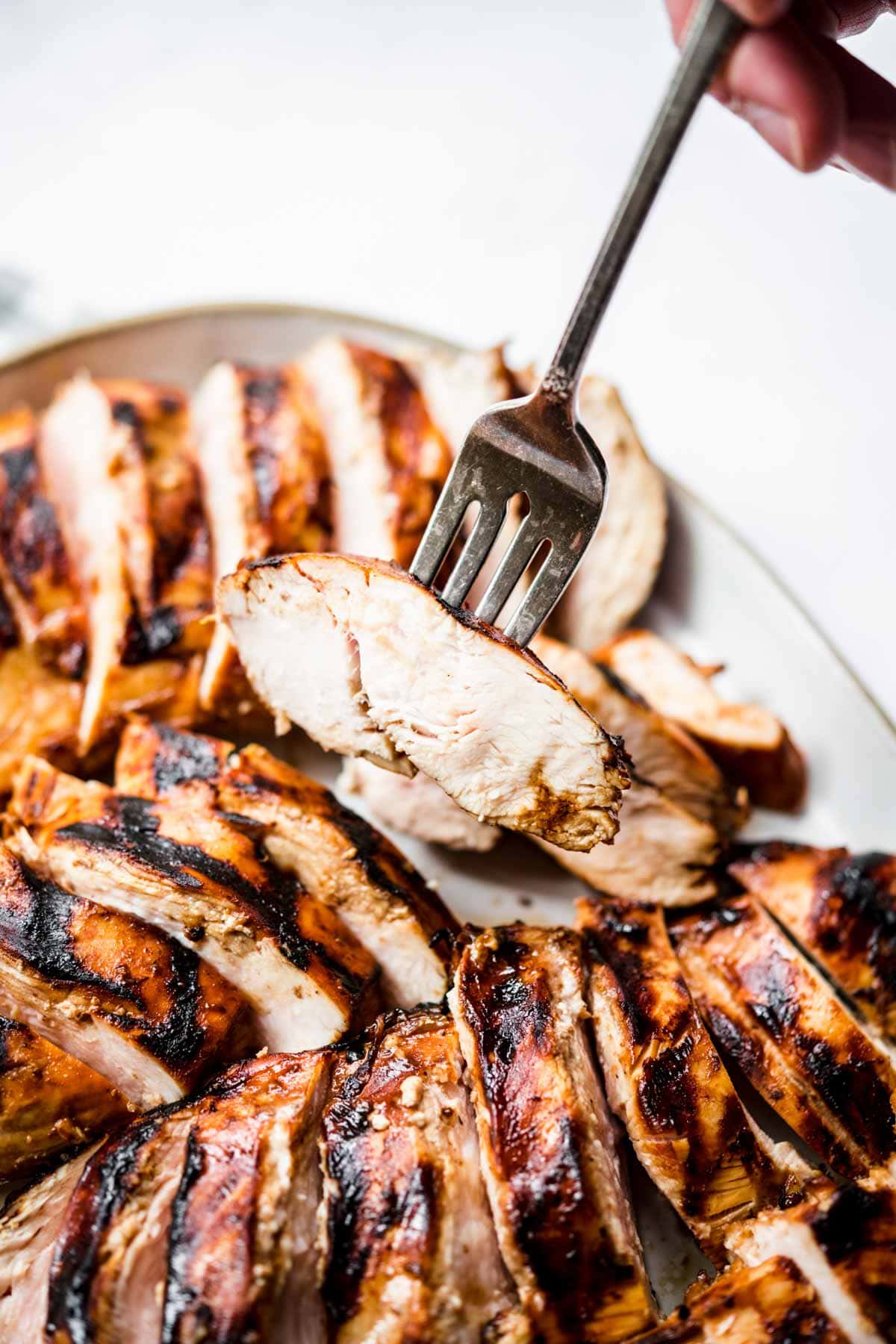 Ingredients
1/4

cup

olive oil

1/4

cup

balsamic vinegar

1/4

cup

soy sauce

2

tablespoons

Worcestershire sauce

2

tablespoons

brown sugar

, packed

1

tablespoon

Dijon mustard

4

cloves

garlic

, minced

1

teaspoon

kosher salt

1/2

teaspoon

coarse ground black pepper

4

chicken breasts

, boneless and skinless.
Instructions
Whisk together olive oil, balsamic vinegar, soy sauce, Worcestershire sauce, brown sugar, Dijon mustard, garlic, salt, and pepper in a small bowl.

Pour into a ziplock bag with 4 chicken breasts you've scored on the top.

Marinate for

4 hours

or overnight.

Grill or bake as desired.

Grill directions: Medium heat for

6-8 minutes

on each side on direct heat.

Baked: 375 degrees for

30-35 minutes.
Nutrition
Calories:
218
kcal
|
Carbohydrates:
6
g
|
Protein:
25
g
|
Fat:
10
g
|
Saturated Fat:
2
g
|
Cholesterol:
72
mg
|
Sodium:
893
mg
|
Potassium:
482
mg
|
Fiber:
1
g
|
Sugar:
5
g
|
Vitamin A:
34
IU
|
Vitamin C:
2
mg
|
Calcium:
19
mg
|
Iron:
1
mg