This Fresh Strawberry Pie recipe is an easy no-bake berry pie made with only 5 ingredients. Thick, sweet strawberry filling in a flaky crust!
Nothing says summer quite like a fresh strawberries! From Baked Strawberry Pie to Strawberry Shortcake, there are so many yummy ways to use berries for Dessert.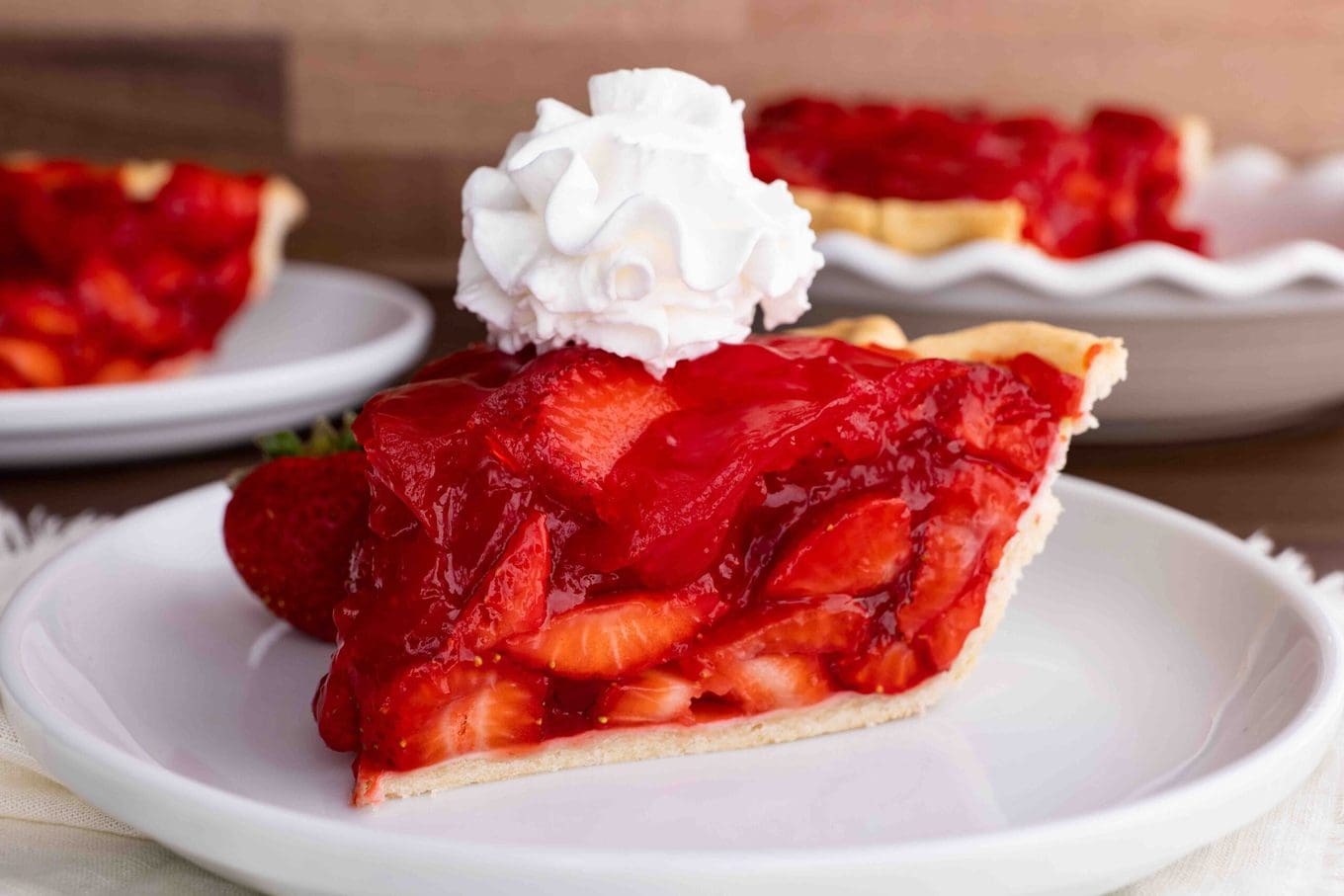 There are lots of reasons to love summer, and an abundance of plump and juicy ripe strawberries are definitely at the top of the list! Strawberries are delicious all year round, but at the peak of the season they are extra sweet and tasty. This is a must make fresh fruit pie when strawberries are their ripest!
Fresh Strawberry Pie is one of the easiest pies you can make with just a few ingredients and a pre-baked pie crust. The no-bake strawberry filling is made in minutes on the stove and the whole pie sets in the fridge. If you don't want to use a store bought pie crust, there is a quick and easy homemade pie crust recipe in this post. You can also swap the refrigerated pie crust with a graham cracker cookie crust or frozen pie crust.
The Fresh Strawberry Pie filling is a mix of whole berries and a homemade strawberry puree glaze. Instead of thickening with gelatin or Jell-O, this recipe uses cornstarch and sugar along with the natural pectin in the fresh berries. The glaze is similar to a thin strawberry jam and poured over the berries to hold everything together. Once your Strawberry Pie is chilled and set, serve with a dollop of Whipped Cream or Cool Whip!
More Delicious, Classic Fruit Pies
Tips for Making Fresh Strawberry Pie
To prevent the glazed fruit filling from making your pie crust soggy, brush the crust with an egg white glaze before baking.
If you are using a homemade crust or a buttery crust, you may want to bake with pie weights to keep it from puffing up. For pie weights, use a cup of dried beans or uncooked rice.
You can use whole strawberries for a beautiful, fancy look or you can slice the strawberries for easier stacking in the filling.
To keep the look of your pie neat and uniform, sort out similar sized strawberries (small or medium) and use the "less pretty" shapes and sizes for the strawberry glaze.
Be sure to cool the strawberry glaze for at least 30 minutes before pouring it over the berries. Hot glaze will cook the strawberries, releasing liquid, and making the filling runny and mushy.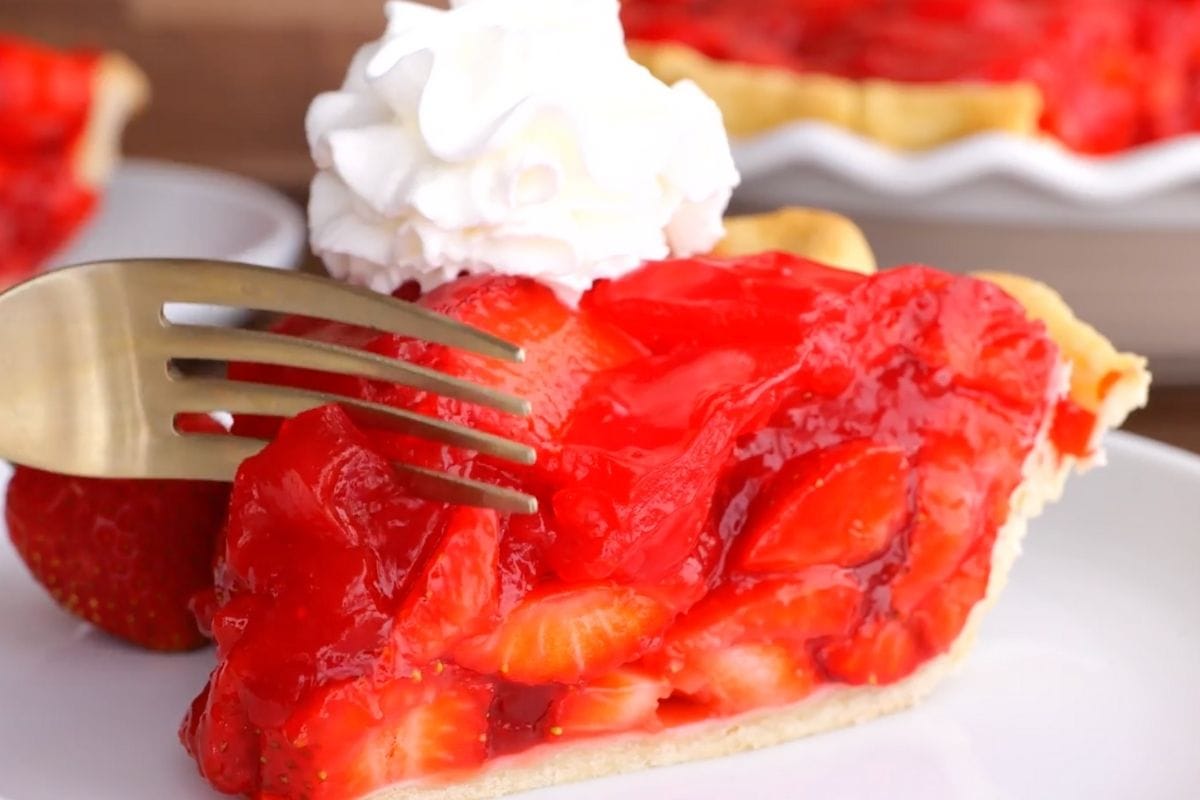 Create a free account to

Save Recipes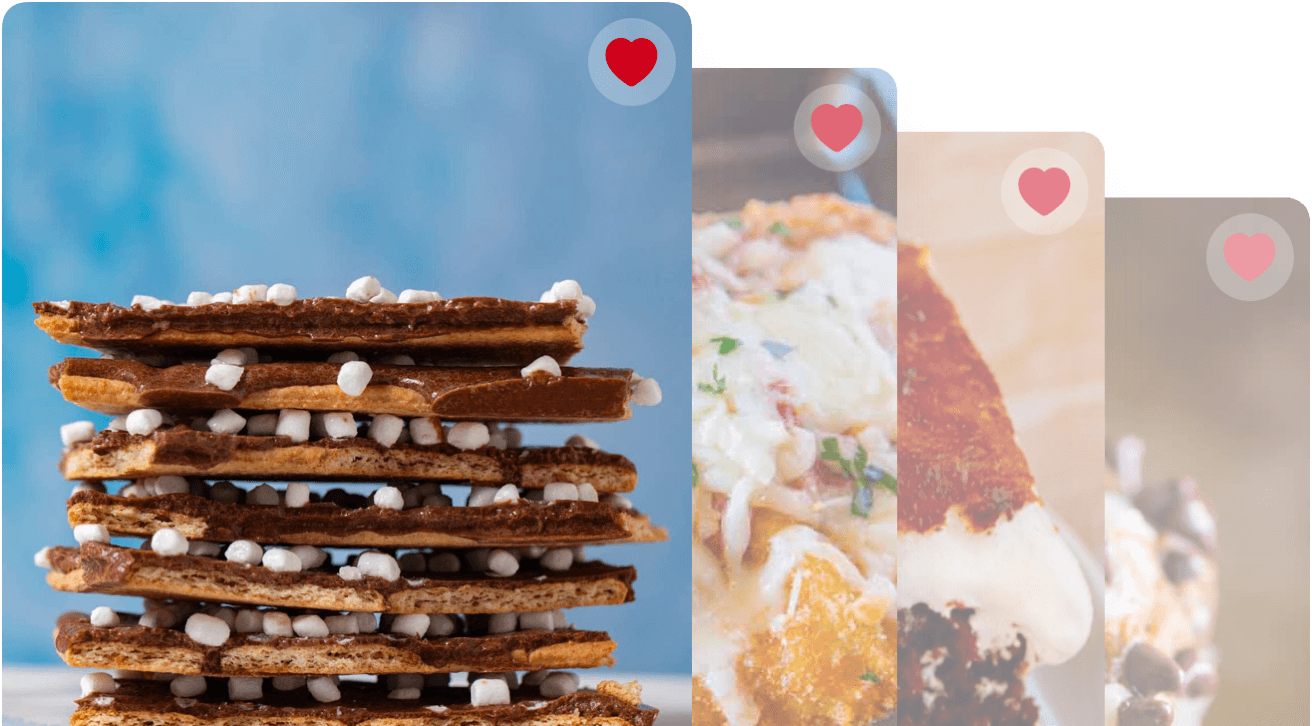 Frequently Asked Questions
Can I use Jell-O to make Fresh Strawberry Pie filling?
Instead of making the strawberry puree, use a box of strawberry Jell-O. Increase to 1 cup water and whisk in sugar, cornstarch, and strawberry gelatin and stir until dissolved. Bring to a gentle boil, stirring constantly, until well mixed then remove and allow to cool.
What other berries can I use for this Fresh Berry Pie recipe?
Instead of strawberries, try other berries like fresh raspberries or blueberries. You could also use soft fruit like fresh peaches or plums. For more strawberry flavor, add a couple tablespoons Strawberry Jam.
Should I add lemon to Fresh Strawberry Pie?
Fresh squeezed lemon juice and lemon zest will brighten up your Fresh Strawberry Pie and bring out the tartness of the berries. You can add up to 1 tablespoon lemon juice and the zest of one lemon.
How do I make Mini Fresh Strawberry Pie?
Use mini store bought pie crusts instead of using one large pie crust or divide crust in a jumbo muffin tin. You could also divide into 3 inch ramekins or regular 12 cup muffin tin.
Can I make Fresh Strawberry Pie with a cookie crust?
Yes! Instead of a baked pie crust, you can swap in a cookie crust. Try a Graham Cracker Crust, shortbread crust with Shortbread Cookies, or chocolate cookie crust with Oreos.
How To Make Homemade Shortcrust Pie Crust
Ingredients: 1 cup all purpose flour, 1/2 teaspoon salt, ½ cup cold butter (cut into pieces), 3 tablespoons ice water.
Sift flour and salt into a food processor or stand mixer.
Add butter pieces and pulse (or mix on medium speed) until coarse crumbs texture. You could also cut butter in with a pastry cutter.
Add cold water and mix for about 30 seconds, until a soft dough forms.
Remove dough and shape into a flat, thick round slab. Wrap in plastic wrap and refrigerate for at least 2 hours.
Bring dough to room temperature, place on a floured surface and lightly flour dough.
Roll out to a thin circle about 13 inches wide, periodically rotating the dough and resting to keep from overworking the dough.
Press into pie plate and refrigerate for at least 1 hour before you bake according to recipe directions.
More Strawberry Treats
How to Store Fresh Strawberry Pie
Serve: Chill your Fresh Strawberry Pie for at least 4 hours before serving so that the filling thickens and sets. You can keep this fresh berry pie at room temperature for up to 2 days, but it's best chilled.
Store: Cover the Fresh Strawberry Pie with plastic wrap. This pie can be refrigerated for up to 4 days but it is best within the first 2 days.
Freeze: Fresh Strawberry Pie can be frozen, covered tightly with plastic wrap and aluminum foil, for up to 1 month. Thaw overnight in the refrigerator before serving as usual.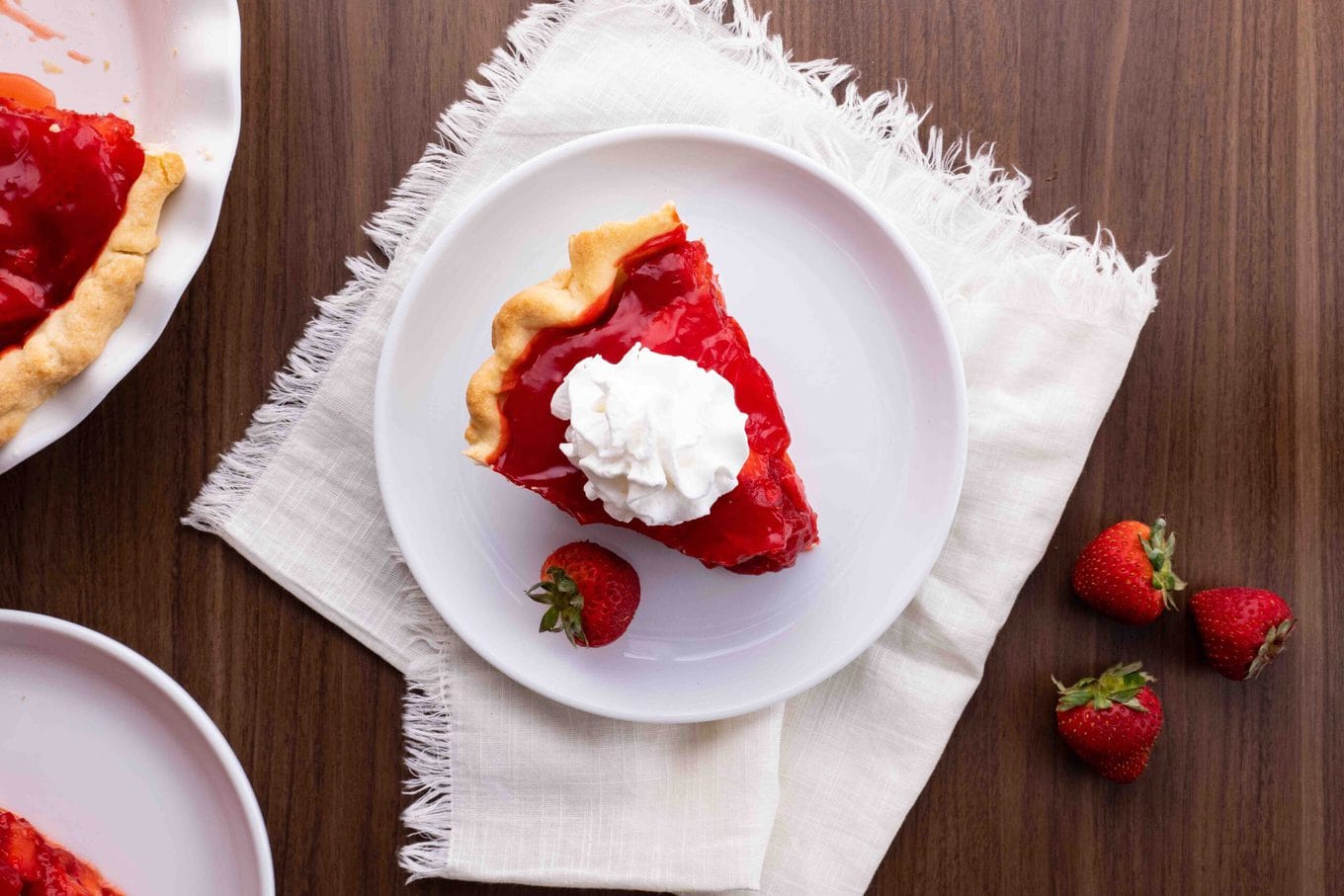 Ingredients
1

pie crust

, (Recipe)

6

cups

fresh strawberries

, (about 2 pounds)

1

cup

sugar

3

tablespoons

cornstarch

1/2

cup

water

4-5

drops

red food coloring
Instructions
Preheat oven to 375 degrees and line a pie plate with your pie crust.

Line with parchment paper and add beans or pie weights to hold crust in place.

Bake for

18-20 minutes

until golden brown.

Add 2 cups of strawberries to a saucepan with sugar, cornstarch and food coloring.

Stir well and bring to a boil.

Cook for

4-5 minutes

until thickened, then remove from pan and let cool for

30 minutes

.

Halve remaining 4 cups strawberries and add to pie crust.

Top with strawberry sauce and refrigerate for

4 hours

before serving.
Nutrition
Calories:
143
kcal
|
Carbohydrates:
36
g
|
Protein:
1
g
|
Fat:
1
g
|
Saturated Fat:
1
g
|
Sodium:
2
mg
|
Potassium:
165
mg
|
Fiber:
2
g
|
Sugar:
30
g
|
Vitamin A:
13
IU
|
Vitamin C:
64
mg
|
Calcium:
17
mg
|
Iron:
1
mg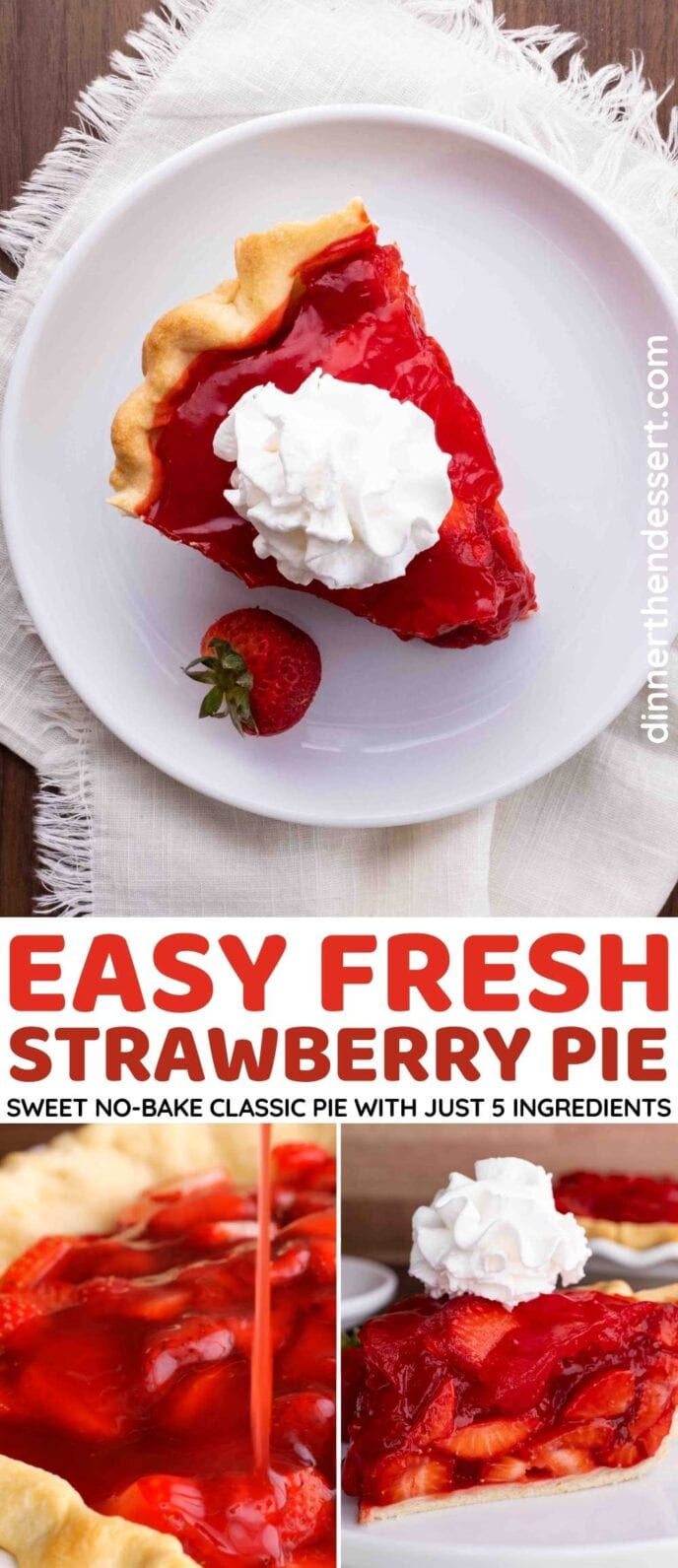 Photos used in a previous version of this post.