Fruit Dip is the easiest party snack ever! With 2 ingredients, you just whip together cream cheese and marshmallow fluff for a light fluffy dip in minutes!
When it comes to simple Appetizer Recipes it's hard to beat this creamy smooth dip. It's the perfect easy fruit dip to serve on a party tray with any of your favorite fruits. Serve it along with Bean Dip and Queso Dip for a sweet alternative to classic, savory party dips.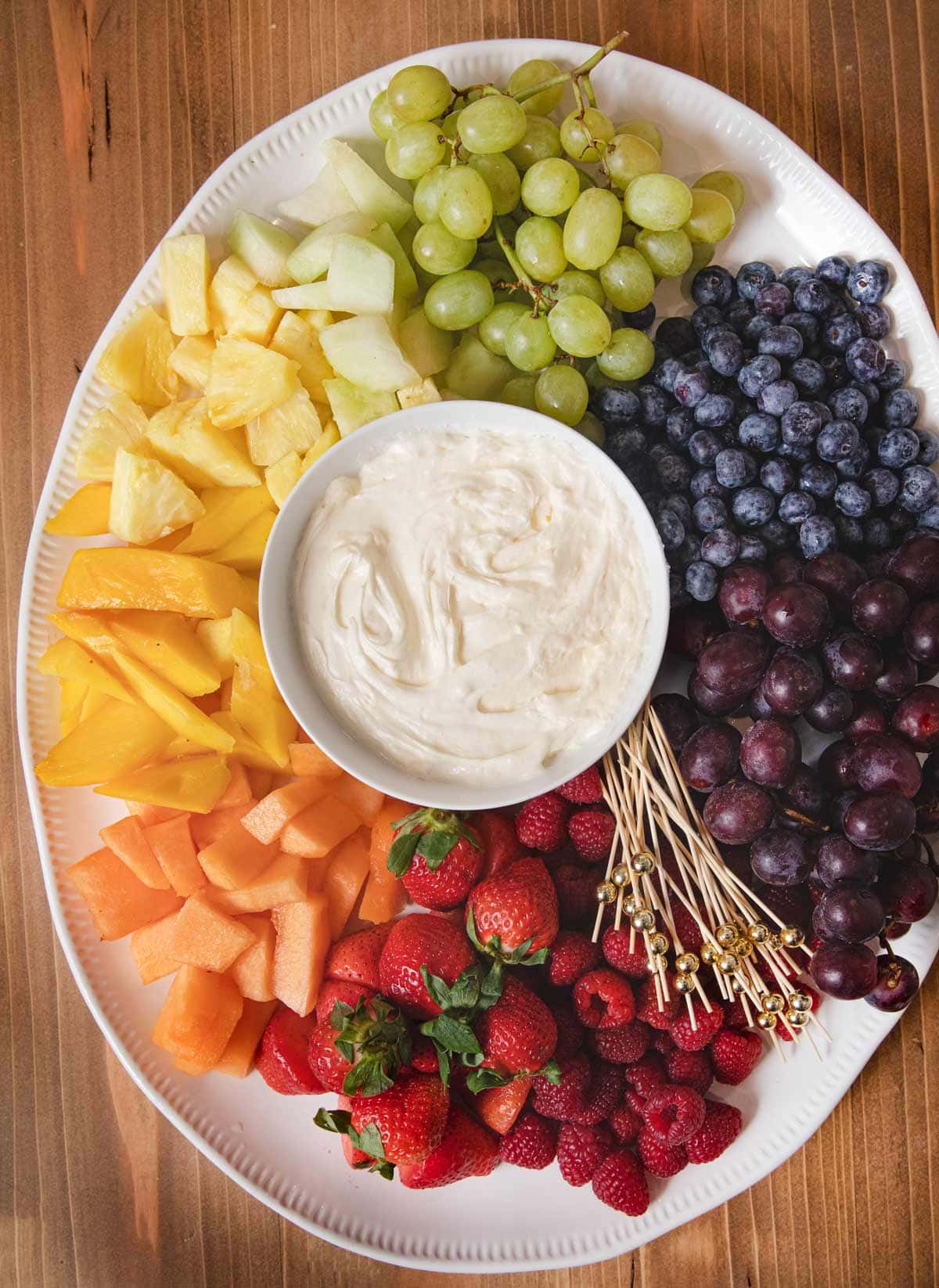 FRUIT DIP (2 INGREDIENTS!)
This fab fruit dip is a game-changer when it comes to easy, fast, and enjoyable treats. Serve the 2-ingredient fruit dip as a snack, party appetizer, or after-dinner treat. The sweet marshmallow fluff and creamy cream cheese combine for an easy fruit dip that's the perfect flavor booster for sweet refreshing fruit.
This traditional Fruit Dip has the easiest ingredient list and practically no prep time. It's just a matter of whipping the 2 ingredients together. The next time you have anyone coming over and no snacks just throw this recipe together. You'll have a treat in under 5 minutes that's absolutely delicious to enjoy with a variety of your favorite dipping snacks.
If you're serving it for a party, arrange a variety of fruits around the dip in a small bowl on a fruit tray, for a beautiful, colorful, presentation. You can serve this Easy Best Fruit Dip along with other favorite sweet toppings like Fudge Sauce and Salted Caramel Fondue.
Along with serving it at parties, this is also a great recipe to get your kids eating more fruits. The marshmallow fruit dip turns fresh fruit into a dessert style treat. You can pack it up in serving size containers to send to school with them along with a healthy serving of fruit!
WHAT TO SERVE FRUIT DIP WITH
Fresh fruit: Serve this Easy Fruit Dip along with any of your favorite fruits. Strawberries, apple slices, grapes, raspberries, cantaloupes, cherries, and raspberries. With softer fruits like diced pineapple, banana slices, and watermelon, you may want to spoon the dip over the slices because otherwise, the fruit may break when you dip it in the thick Fruit Dip.
Non-fruit dip-ins: For a different way to enjoy this crazy delicious dip try serving it with some of your favorite cookies and crackers. Vanilla wafers are always a great dipping option because they're firm and crunchy. Other than vanilla wafers, you could try graham crackers, mini-pretzels, or animal crackers.
Topping: Instead of serving it as a dip you could even use this treat as a topping for your favorite desserts like Chocolate Cake or Classic Coconut Cake.
MORE DESSERT DIP RECIPES
TIPS FOR MAKING FRUIT DIP
This light fluffy dip is probably one of the easiest recipes you'll ever make. It's especially easy if you have a stand mixer. However, you can make it with a hand mixer, or even with a simple whisk.
Handheld mixer: If you're using a handheld mixer put the marshmallow fluff and cream cheese in a mixing bowl. Hold the bowl steady with one hand as you blend them together with the hand mixer. You'll have to use the hand mixer for about 1 minute just like in a stand mixer.
By hand: If you don't have an electric mixer at all you can always whisk the dip together by hand. This will be slightly more time-consuming. You may have to spend a few minutes mixing vigorously until whipped.
Ingredients: It's very important that the cream cheese is softened otherwise, it will be much harder to combine the 2 ingredients, and they won't whip properly.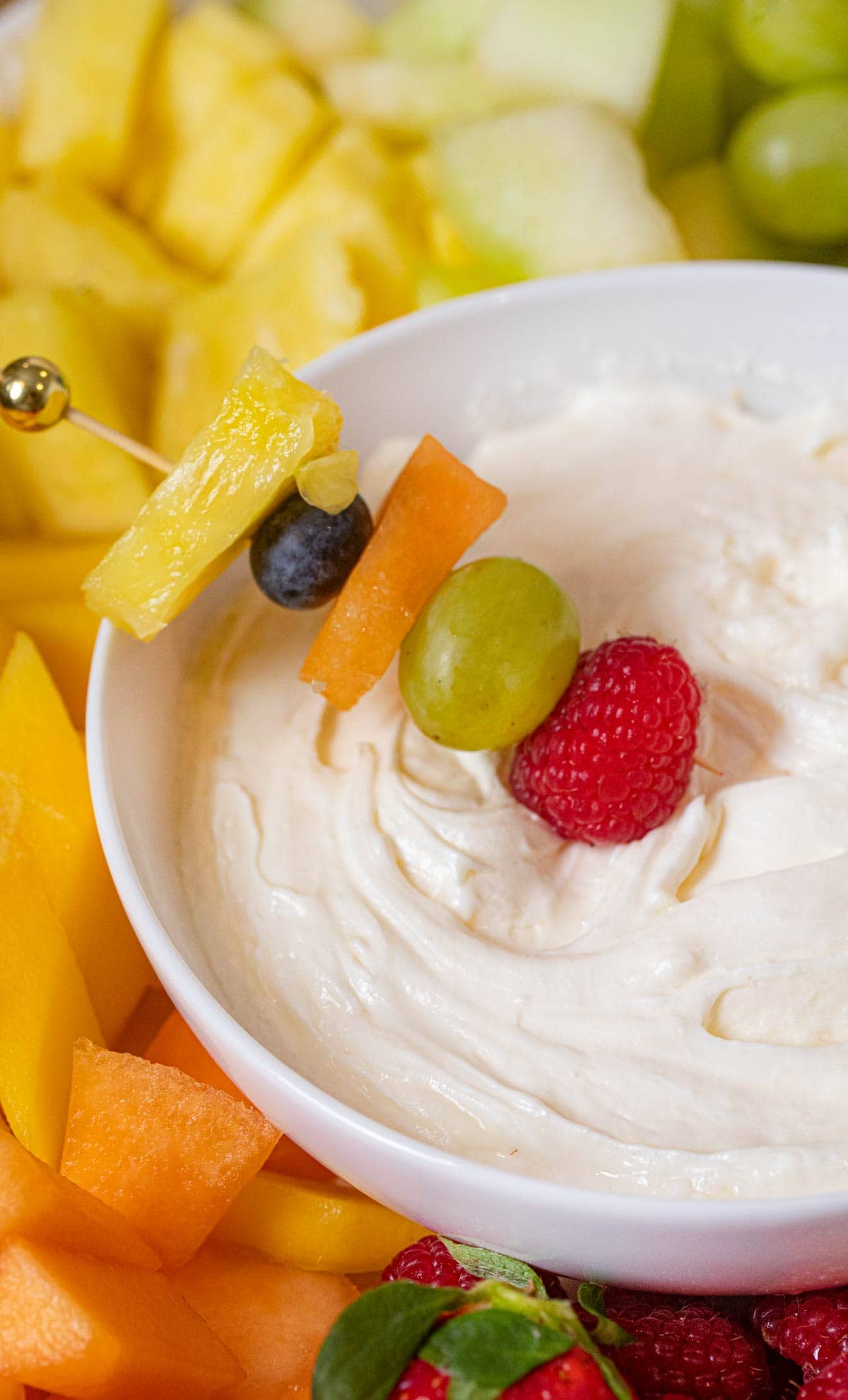 Create a free account to Save Recipes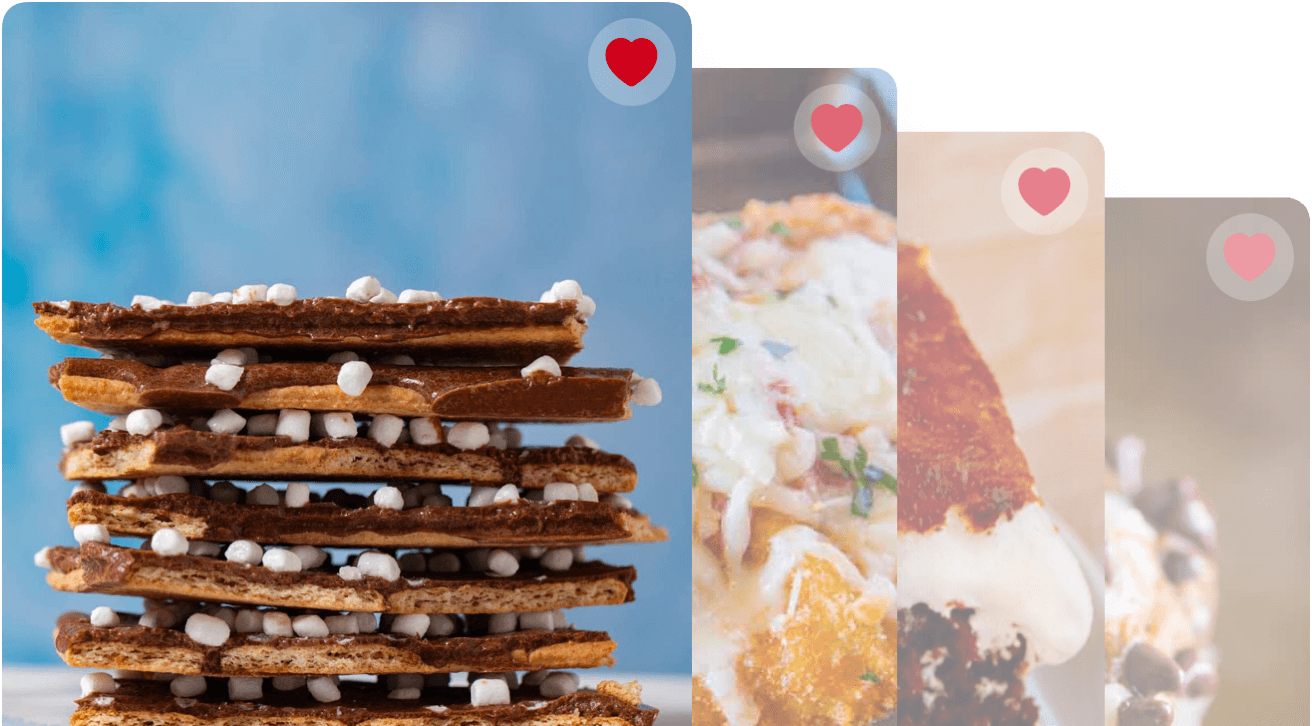 VARIATIONS ON FRUIT DIP (2 Ingredients!)
Flavorings: There are so many yummy flavors you can add to the Fruit Dip for a little extra something. Try mixing in some vanilla extract, pineapple juice with finely diced pineapple, or lemon curd could all make great additions. You can also add a little syrup like peach flavorings or any fruit syrup. If you're adding lemon or other strong flavors make sure to add a little at a time and try it as you go for a little taste tester to make sure it's not too strong
Strawberry Fruit Dip: To make Strawberry Fruit Dip add the strawberries to a food processor to make pureed strawberries that you can mix into the marshmallow cream. The strawberry flavor will blend beautifully with the dip and give a light pink color to the white fruit dip. To play up the coloring, you could also mix in some red food coloring.
Healthier Fruit dip: To make a gluten-free, dairy-free dip, use coconut cream in place of the cream cheese and make sure you're using gluten-free marshmallow fluff. You could also use low-fat yogurt for a yummy low-fat fruit dip.
Chocolate: This fruit dip is plenty delicious as is, but any chocolate lovers can feel free to add some chocolatey goodness to the mix. You could either fold in some mini chocolate chips before serving or whip some Nutella directly into the mixture until well combined.
SAVORY DIP RECIPES
HOW TO STORE FRUIT DIP (2 INGREDIENTS!)
Serve: Marshmallow Fruit Dip won't keep well at room temperature for more than 2 hours.
Store: To store the dip cover it, or put it in an airtight container to store in the fridge. The cool dip should stay good for about 4 days. You can also keep it in serving size containers for a grab-and-go snack.
Freeze: In an airtight container this dip can be frozen for up to 1 month.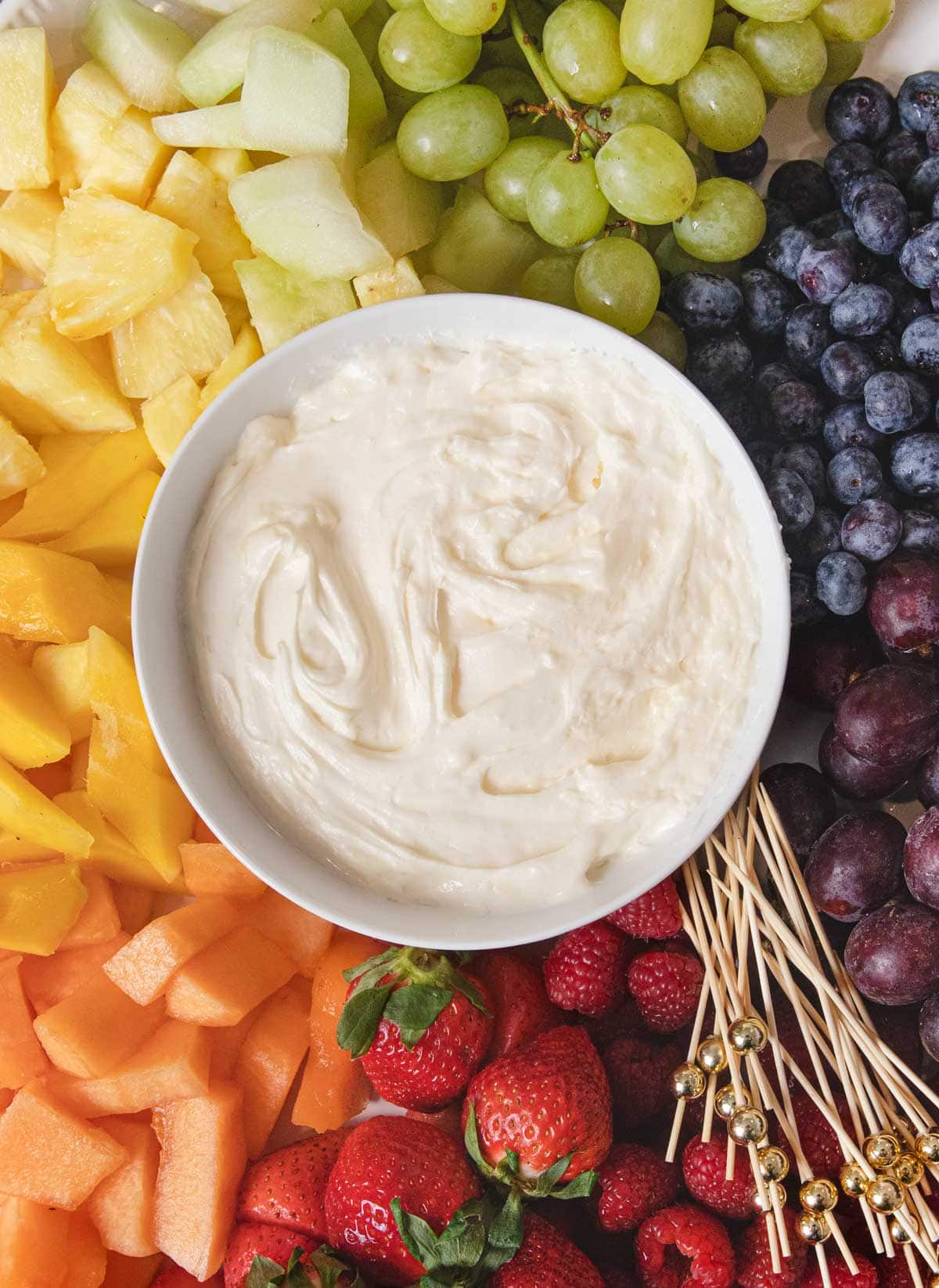 Instructions
Add cream cheese and marshmallow creme to your stand mixer.

Blend for

1 minute

until fluffy and well mixed together.

Serve with fruit, sweetened crackers, and cookies.
Nutrition
Calories:
89
kcal
|
Carbohydrates:
16
g
|
Protein:
1
g
|
Fat:
3
g
|
Saturated Fat:
2
g
|
Cholesterol:
10
mg
|
Sodium:
89
mg
|
Potassium:
47
mg
|
Sugar:
11
g
|
Vitamin A:
104
IU
|
Calcium:
28
mg
|
Iron:
1
mg