Fresh, chewy cookies straight from the oven with a rich ginger taste are perfect for the holidays with all the nostalgia and ready to bake in 10 minutes.
Ginger Cookies are a delicious treat to enjoy all year round, much like my Oatmeal Cookies, Easy Snickerdoodle Cookies, and No-Bake Peanut Butter Cookies. Perfect as a snack with your morning coffee or tea, or as a dessert for a hungry family, ginger cookies are quick to make and quick to go so grab one while they last.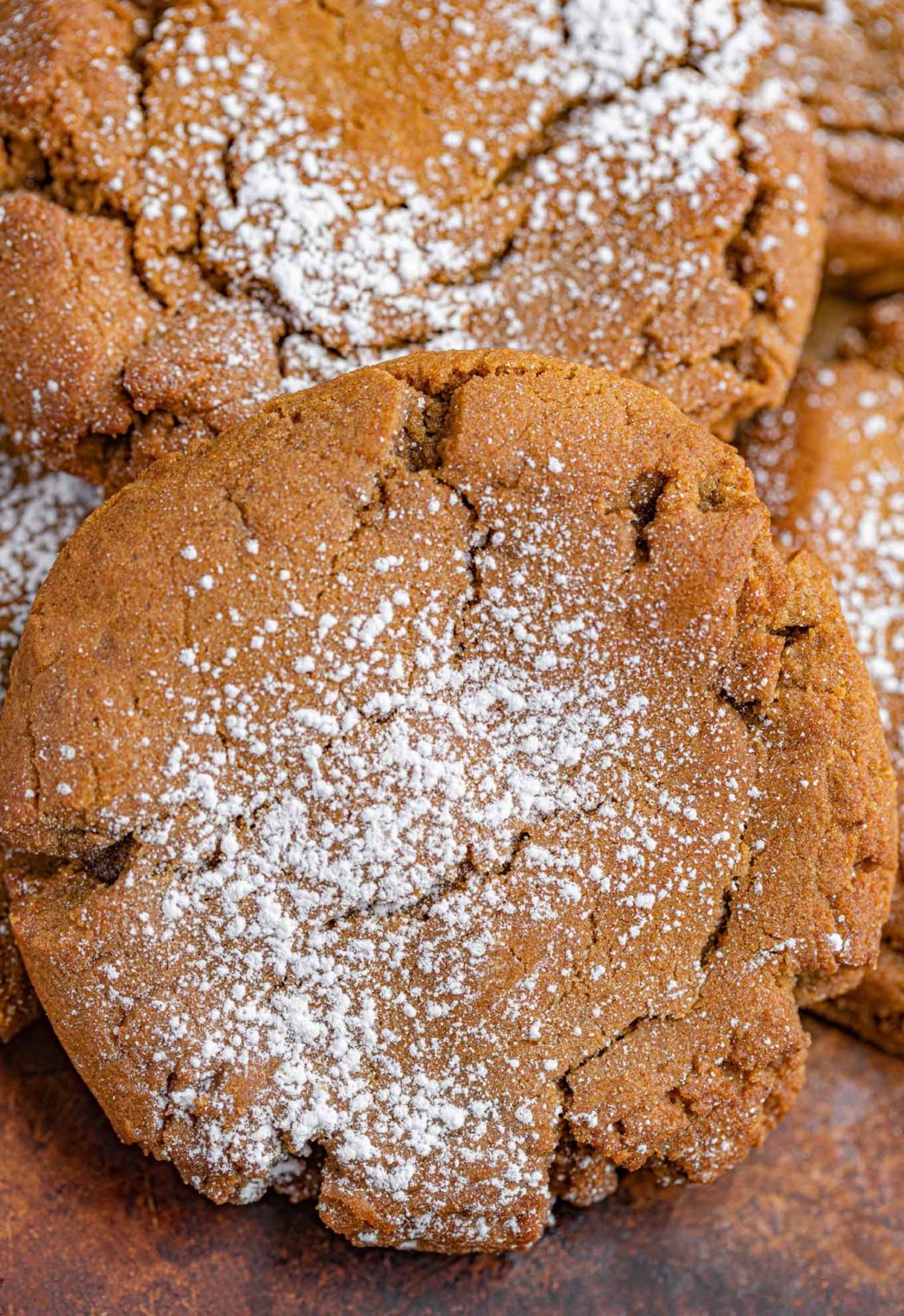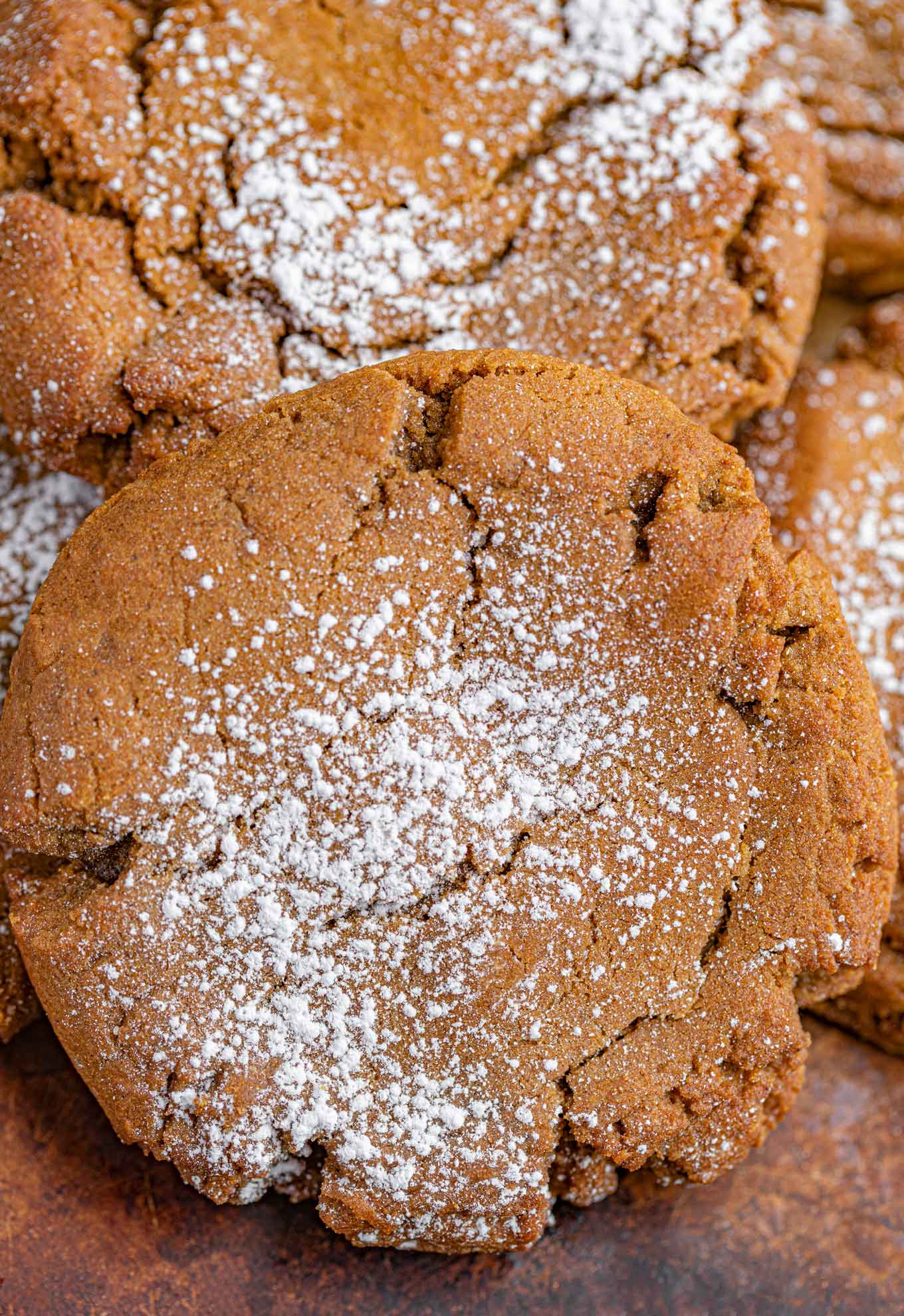 GINGER COOKIES
When we think about Ginger Cookies, most of us immediately think about winter holiday-themed gingerbread desserts. Honestly, we do too, since we've made everything from Gingerbread Cheesecake Dip for holiday parties to Strawberry Gingerbread Pancake Santas, which are adorable.
But what if it isn't winter and you really like something sweet and gingery that you can eat any ol' time? Ginger cookies are chewy, rich desserts that are great all year round (they really do make good holiday cookies as well, but they are so much more than that). Try them out if you're tired of eating the same of chocolate chip cookies for dessert, and you may have a new favorite cookie.
HOW TO MAKE GINGER COOKIES
Preheat the oven.
Mix the flour, ginger, baking soda, cinnamon, cloves and salt together in a medium bowl.
Cream the unsalted butter and sugar together in a large bowl, then beat in the egg.
Gradually mix in the dry ingredients.
Scoop two-tablespoon sized scoops of dough, place on a cookie sheet, and flatten.
Put the cookie sheet in the oven and let the cookies bake for 8 to 10 minutes.
Once they're cooked, pull the cookies out of the oven and put them on a wire rack to cool.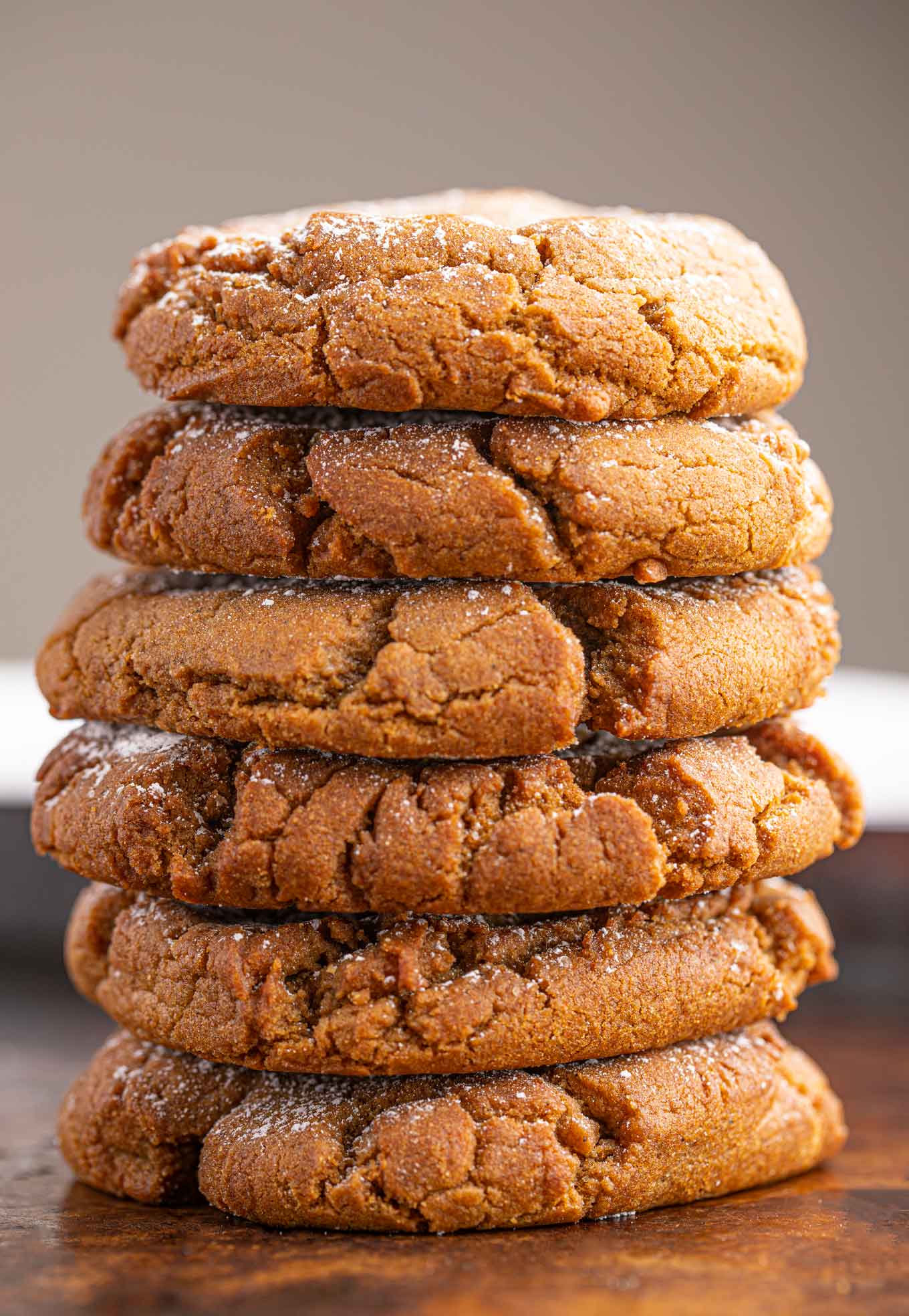 Create a free account to

Save Recipes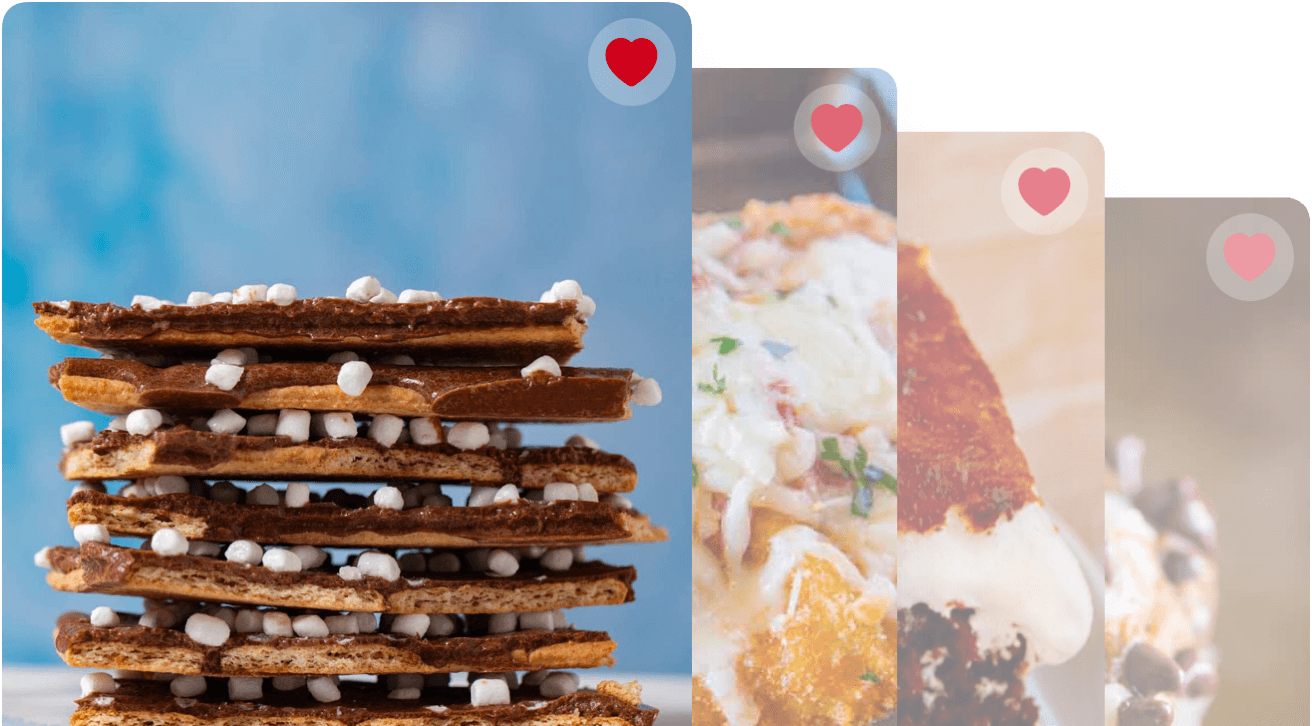 HOLIDAY GINGER COOKIES
Okay, so we couldn't resist. Ginger cookies make great snacks for holiday parties and are easy to dress up. Here are some fun ginger cookie ideas.
Nutmeg and allspice: add in a little of either, or both, to give your cookies a little more of a holiday taste to them. If this is your first time trying either spice, know that you've probably been loving the taste of them in holiday dishes for years without knowing what they were.
Frosting: whip up a quick batch of Classic Buttercream Frosting, mix in a few drops of food coloring and cover the tops of the ginger cookies. Not only do they look beautiful, you and your kids can have a fun time decorating your dessert.
OTHER HOLIDAY COOKIE FAVORITES
Baking some cookies to share for the holidays? Try some of our other holiday cookie favorites:
GINGER COOKIES VS STOMACH ACHES
Ginger is a natural cure for an upset stomach that has been used for as long as humans have had stomach aches. Whether you drink it in tea, eat it in cookies or just go take a bite out of a fresh ginger root, this tasty spice has anti-inflammatory properties and can help things settle down in there.
There is some debate over whether or not ginger actually helps with nausea as well as a stomach ache, and some sufferers swear by drinking ginger tea and eating gingersnap cookies in order to deal with sharp pains.
Whether the ginger works because of the natural anti-inflammatory chemicals in it, or whether it only works because people believe that it does (AKA "the placebo effect,") it's a pretty good excuse to sit down with a plate of crispy Ginger Cookies.
HOW LONG DO THEY LAST?
Serve: you can leave ginger cookies out covered for up to 3 days.
Store: Ginger Cookies should be good in the fridge for up to 2 weeks, but they can get a little soft the longer you leave them.
Freeze: they can last 3 months in the freezer if you put them in an airtight container.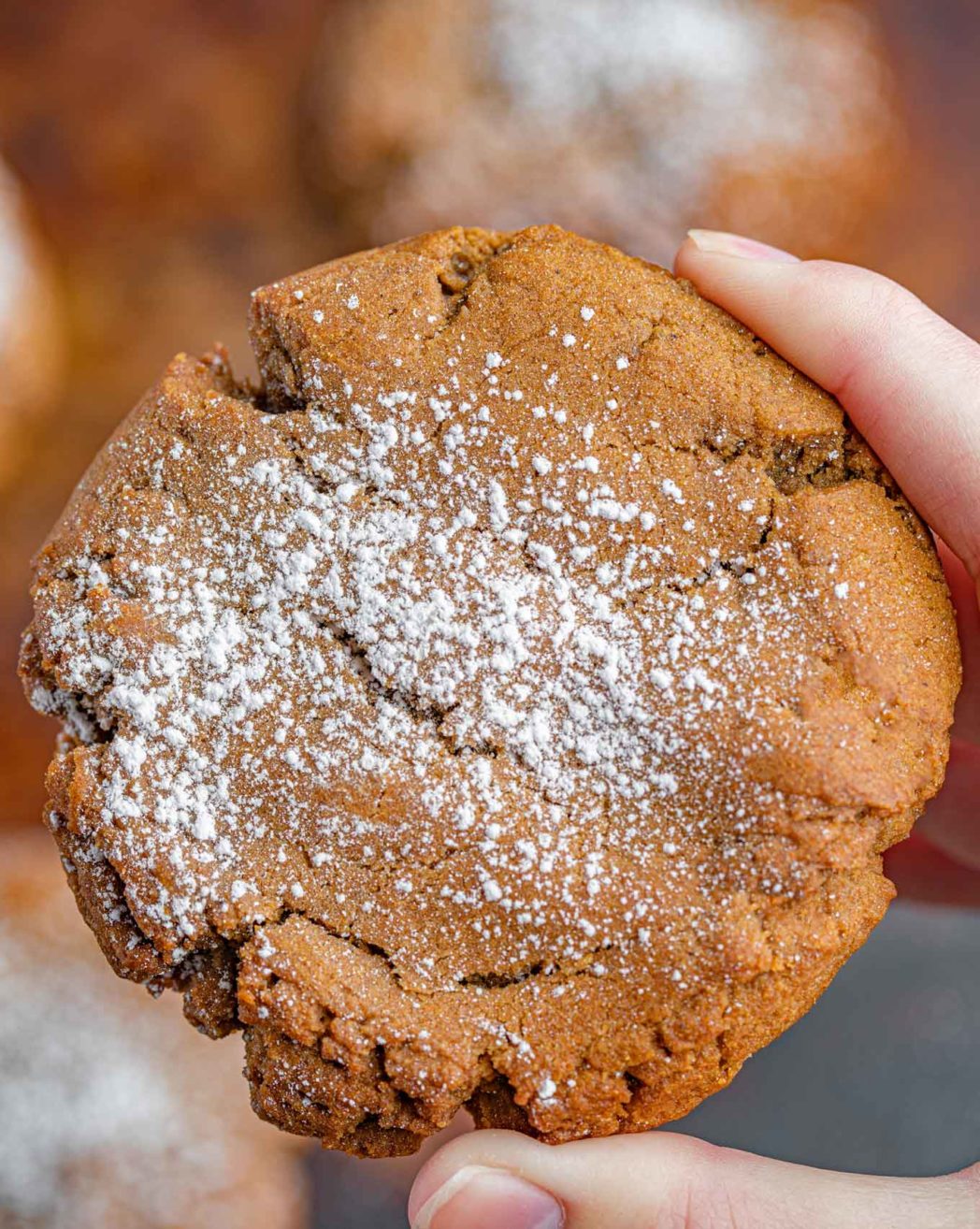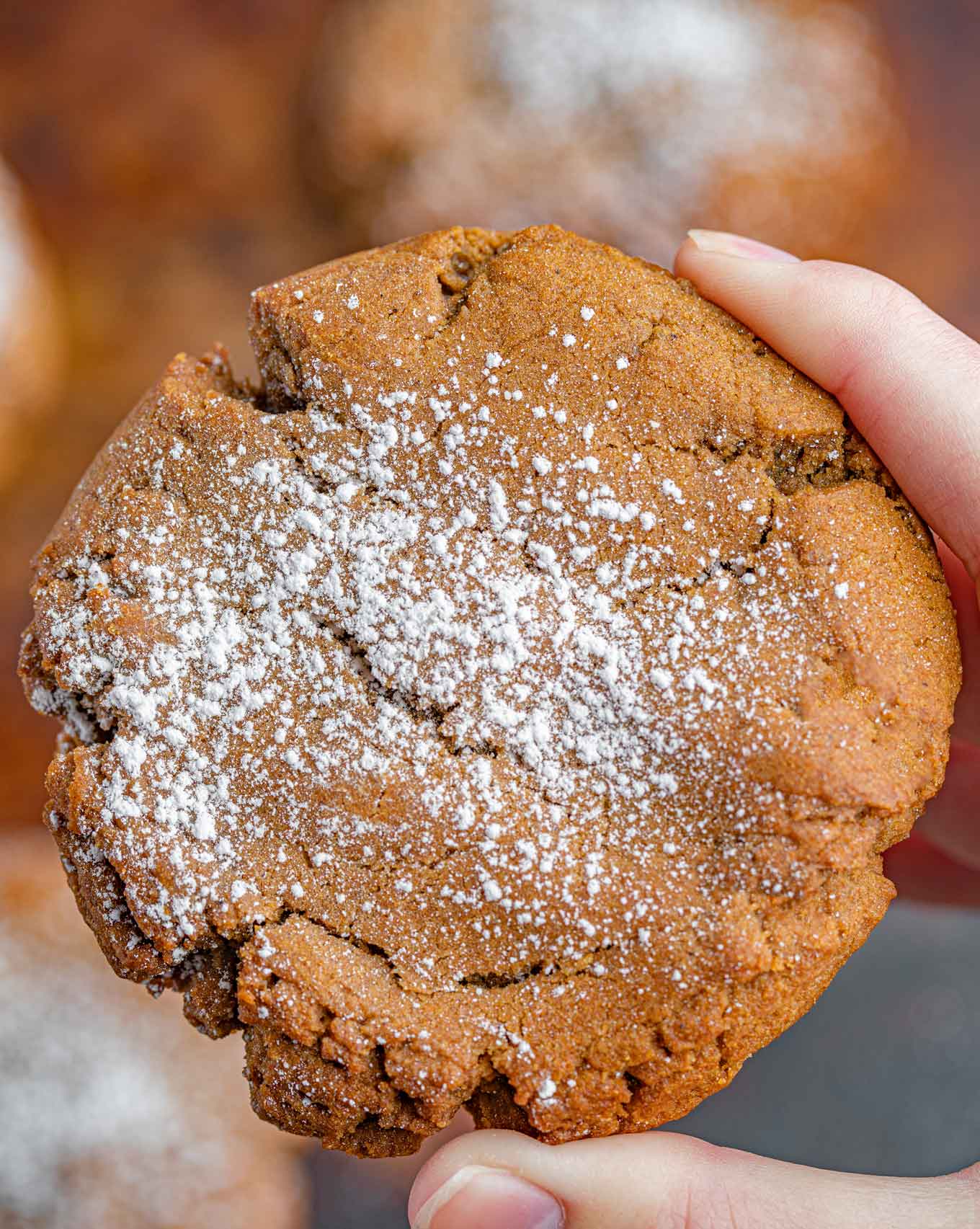 Ingredients
2 1/4

cups

flour

2

teaspoons 

ground ginger

1

teaspoon 

baking soda

3/4

teaspoon 

ground cinnamon

1/2

teaspoon

ground cloves

1/4

teaspoon

salt

3/4

cup

unsalted butter

, softened

1

cup

white sugar

1

large

egg

1

tablespoon

water

1/4

cup

molasses

2

tablespoons

white sugar
Instructions
Preheat oven to 350 degrees.

Sift dry ingredients together.

In your stand mixture cream together the butter and 1 cup sugar until light and fluffy, about

2-3 minutes

.

Add in the egg, water and molasses then add in the dry ingredients.

Scoop two tablespoon sized amounts of cookie dough and roll them into the 2 tablespoons of sugar. Place on baking sheet and flatten slightly with the bottom of a cup.

Bake for

8 to 10 minutes

.
Nutrition
Calories:
145
kcal
|
Carbohydrates:
21
g
|
Protein:
2
g
|
Fat:
6
g
|
Saturated Fat:
4
g
|
Cholesterol:
24
mg
|
Sodium:
136
mg
|
Potassium:
74
mg
|
Fiber:
1
g
|
Sugar:
12
g
|
Vitamin A:
190
IU
|
Calcium:
14
mg
|
Iron:
1
mg