The ULTIMATE Collection of Pot Roast Recipes from the Classic Pot Roast to new family favorites you never knew you needed, more than 15, taste tested family favorite recipes.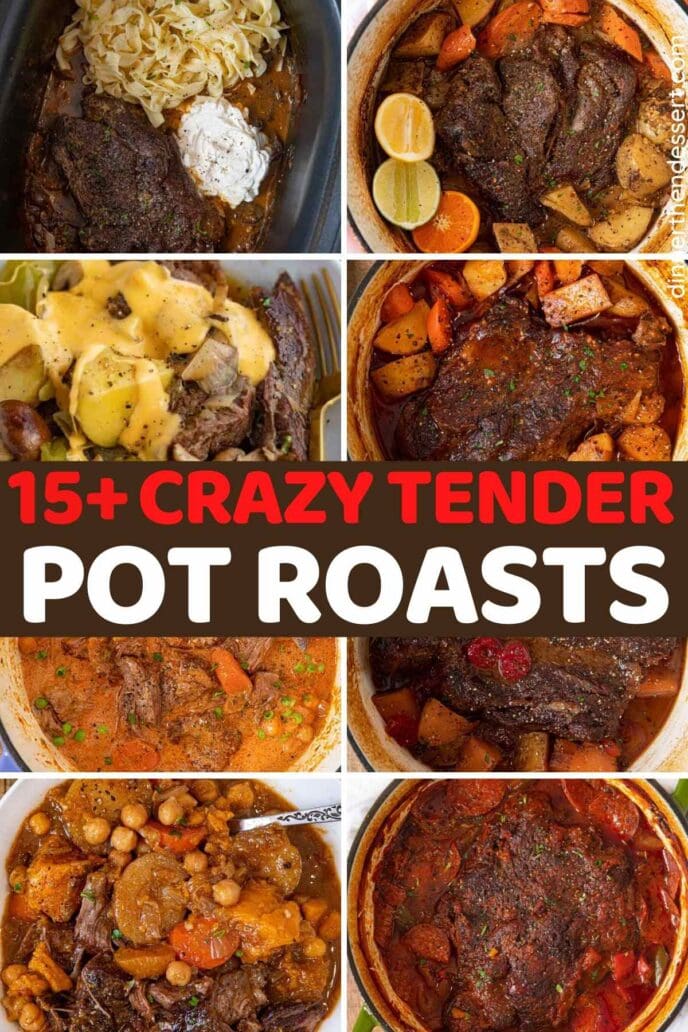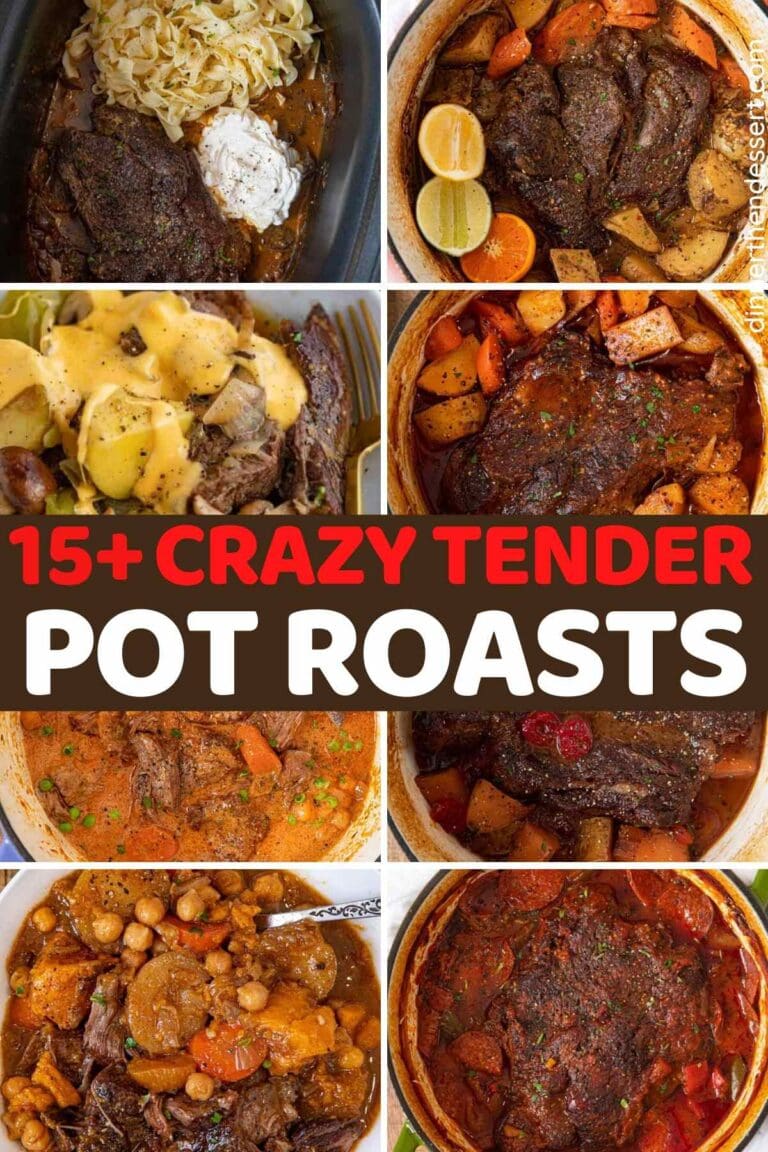 Pot Roast Recipes of all flavors, from classic Sunday Pot Roast (some people like to call this Yankee Pot Roast) to fun new favorites you didn't even know you needed in your rotation, like Pepperoni Pizza Pot Roast and Philly Cheesesteak Pot Roast, you never need to feel bored with that chuck roast again.
BEST CUTS FOR POT ROAST
Pot roast isn't just one kind of meat. Traditionally, people use tougher cuts because of how fork tender braising makes it. What makes the best pot roast is a matter of taste, but we prefer to use a boneless chuck roast.
Beef chuck: this is the shoulder, and it makes for a good roast because of how hearty and flavorful it is. Look for good marbling in your chuck roast, the more marbling, the more tender the roast will be. If you end up with larger pieces of very lean meat connected with giant chunks of fat you risk a tough roast.
Brisket: this is a notoriously tough cut of meat, and slow cooking it breaks it down in it, releasing its natural flavor and making it fall-apart tender.
Round: round is slightly softer than the other cuts we've mentioned, and it's very lean. You have to be a little careful with round roasts, because they can easily dry out. Unless you have dietary restrictions we don't recommend this cut for the best flavor.
Rump roast: juicy and flavorful, rump roasts can be used with dry rubs or marinated before slow cooking. This is among the fattiest cuts of beef you can buy, so if there are large chunks of fat be sure to trim the excess pieces before cooking or the fat will end up in your gravy.
For more tips and tricks about cooking Pot Roast refer to the Classic Pot Roast recipe which has in depth cooking, slow cooker and Instant Pot directions you can use across the rest of these recipes.